'90s Icon Sarah Michelle Gellar Shares Swimsuit Photo of "Bucket List"
Yep, she's still slaying.  
Buffy the Vampire Slayer and Wolf Pack star Sarah Michelle Gellar managed to tick off something very special on her bucket list this summer—a trip to the Blue Grotto in Capri, Italy. Gellar, 46, shared a picture of herself looking absolutely stunning posing on a luxury yacht in a red bikini and oversized dark sunglasses, against a background of blue skies and sea. "Bucket list happening," she captioned the post. "Love every minute for me," commented friend Selma Blair. Gellar appears to be aging in reverse—here are 5 ways she takes care of herself while maintaining a balanced life.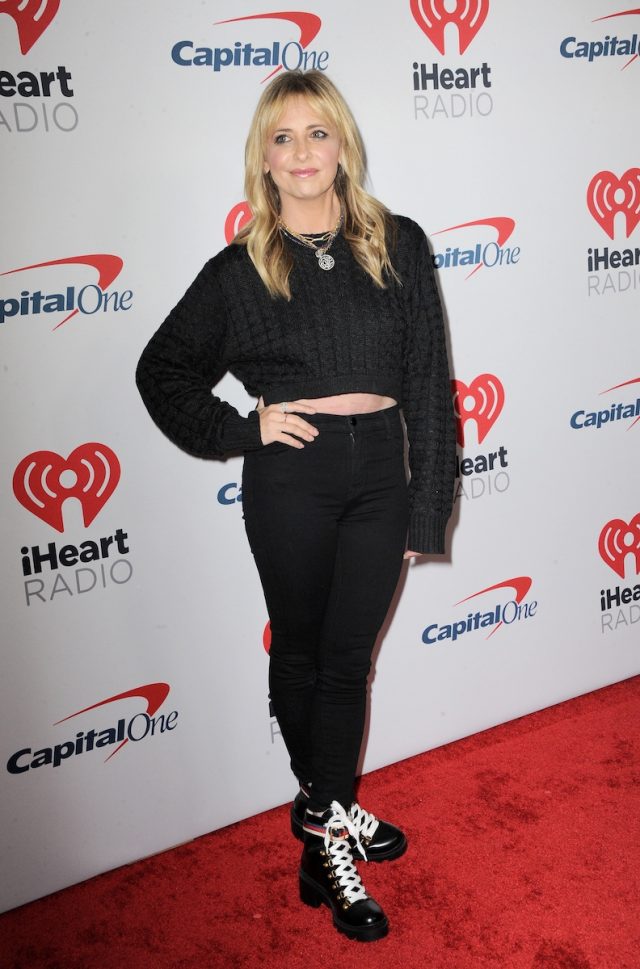 Gellar has developed a genuine appreciation for exercise over the years. "I think it's become more emotional," she says. "[Exercise] used to be, sort of, 'I have to do this, this is my job, this is work.' But I think there's an emotional component too, which is, it's what clears my mind. When I work out for an hour, I can sort of let everything else go, and I just focus on whatever the movement is and making sure it's correct." Gellar does Pilates sessions using the Megaformer machine. "It's some of the hardest strength and core work I've done," she says, adding that husband Freddie Prinze Jr. prefers something more high-energy. "He's very big into boxing which, to be honest, I'm, like, way too lazy. I love it, but I am just too lazy for that."
2
Nutrition For Health and Beauty
Gellar is a strong proponent about the impact nutrition has on overall health. "I think nutrition is actually the basis for all of it [staying healthy] because it affects how we use our energy, how we sleep, all of those things," she says. Gellar sees her diet as part of her beauty routine. "I think that's a huge part of it. I treat my skin nicely, and it's not necessarily this specific product per se… But it's about making sure that every night, I wash my face. And it's not just wash it and go to bed. I wash it, I rub it, I prep it, I give it minerals, you know, the same way you would treat the rest of your body."
3
Fresh, Local, Organic Food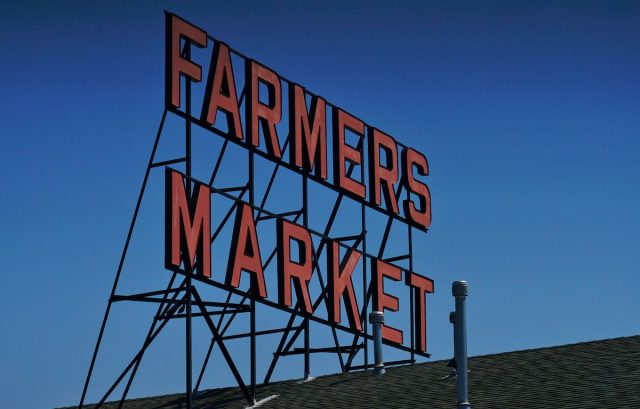 Gellar makes sure her family enjoys high-quality locally sourced food. "Freddie and I go to the supermarket probably every day, because we like to eat fresh, organic and local," she says. "People think it's so expensive to eat like that, but there are ways to do it so it's not as pricey. We shop at Whole Foods, but we ask which fish is on sale. On sale doesn't mean it's bad! It probably just means it's overcaught. And I clip coupons all the time. Why should you pay more for something that someone else is paying less for?"
Gellar makes small efforts throughout the day to stay active. "I still work out, but not five days a week," she says. "I do Pilates, I run on the treadmill, I walk to the soundstage rather than taking the cart. I wish I could say I was in the best shape of my life right now, but I don't put the same pressure on myself that I used to. So I don't rock a bikini on Wilshire Boulevard—but I don't know many people who do! I don't think people turn away in horror when I walk by. I figure I'm doing something right. I do whatever I can whenever I can, but if I'm tired, it's OK to just be tired. You know what's really annoying, though? How much better I feel when I do wake up early enough to work out!"
5
No Working On the Weekends
Gellar protects her down time and never works on the weekends. "I was 18 years old when I started Buffy, and work was my everything," she says. "Back then, no actor had worse hours than I did. Now I don't work on weekends anymore. Everybody knows you can't sway me on that point, so nobody even tries. Plus, my perspective on work has changed: Work doesn't define who I am. I love what I do, but I don't feel a burning pressure anymore. And because I'm working for fun, I get to enjoy it. I'd watch Ringer if I wasn't on it! Of course, it's not as much fun when you know what's going to happen. It takes some of the excitement away."df44d9eab23ea271ddde7545ae2c09ec
Ferozan Mast is a science, health and wellness writer with a passion for making science and research-backed information accessible to a general audience.
Read more
---