13 Amazing Bodies of Clone Wars Stars
Here are their life tips.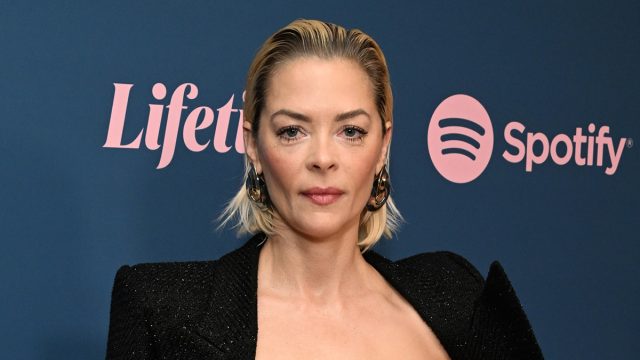 In the galaxy of the Clone Wars, the voices behind the beloved characters hold remarkable stories of their own. From advocating for mental health to embracing self-care, these actors and actresses bring depth to both their on-screen roles and personal lives. Join us on a journey through the lives of the Clone Wars stars, where they share their passions, experiences, and insights that extend far beyond the Star Wars universe. From Ashley Eckstein's mental health advocacy to James Arnold Taylor's lifelong dream of voice acting, each slide unveils a unique facet of these talented individuals who have left an indelible mark on the Star Wars saga.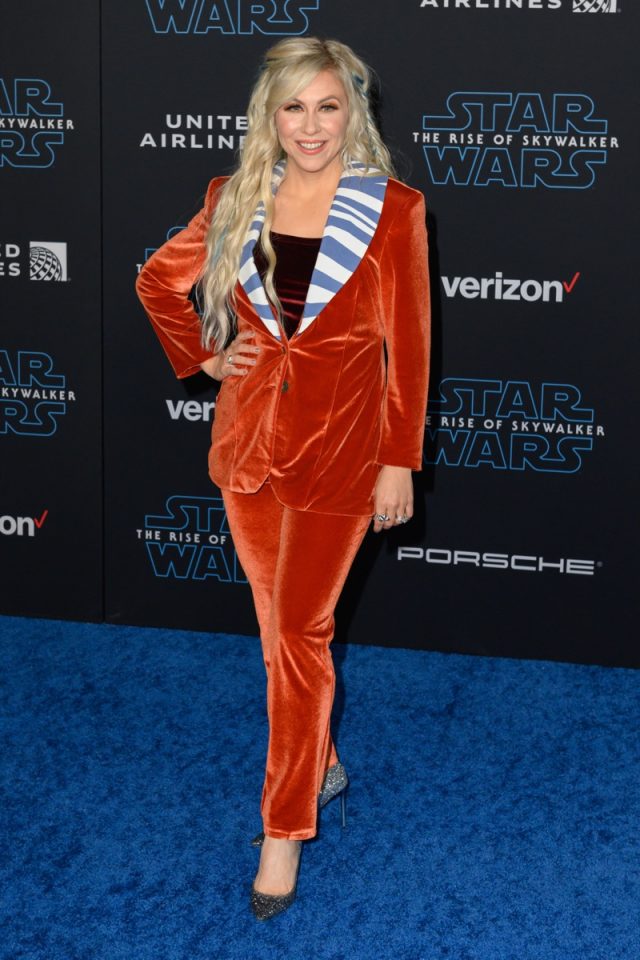 Ashley Eckstein plays Ahsoka Tano. She is also an advocate for mental health. "I think the biggest misconception is that only certain people have mental health challenges or issues or effects that some people think, 'Oh, that doesn't affect me,'" she says to Better.net. "I realized that I wanted to be a voice and an advocate for mental health, because I was one of those people that said, 'Oh, I'm good. I don't have any mental health challenges.'"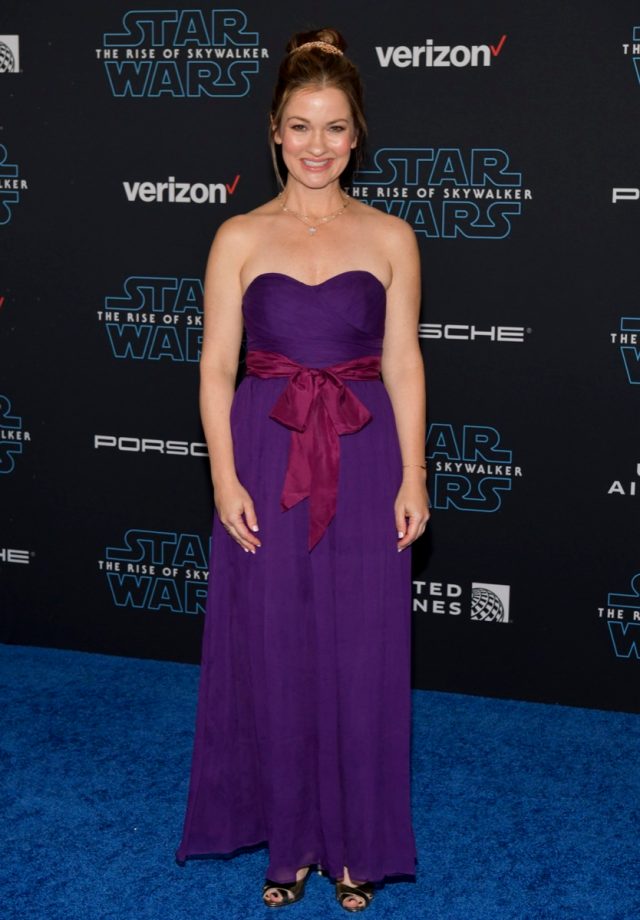 Catherine Taber played Padme Amidala in the series. She talked about her approach to the role with Comicbookmovie.com. "Sometimes a role matches up with you, and that's Padme for me. I love the character so much. It's been such an honor to play her and to get to do EK Johnston's books and all this stuff since then, where I get to continue her. But the best part about playing Padme is meeting all of these people throughout the world. Not only who cosplay as her, but there are also whole clubs and leagues of people who love her as much as I do. And that's the coolest thing cause she's such a great character to admire and idolize. We need some more Padme Amidala in the world, except, I always say, for her taste in men."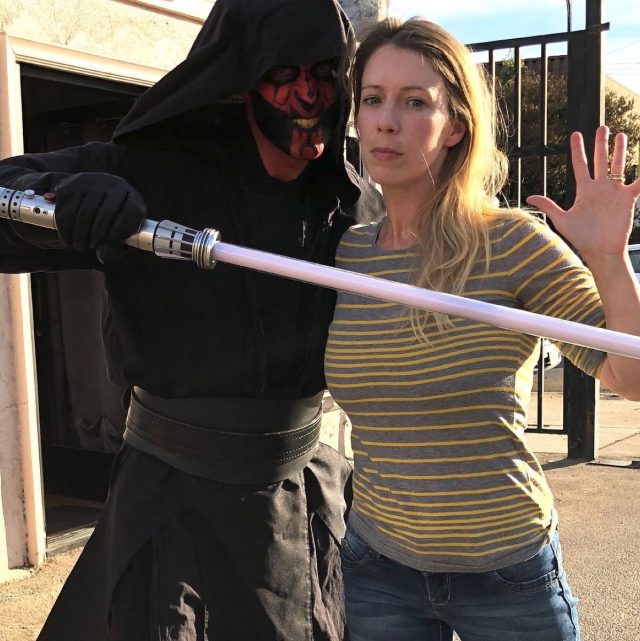 Anna Graves plays Duchess Satine Kryze on the show. She loves spending time outside with her family. Graves shared this set of photos of herself and her family hiking and playing with animals on Instagram. She captioned the post, "THANKFUL for finding @ranchogrande_ojai 🐪 🐐 🐶 🐖 🦆 This was a Thanksgiving our family and friends will always remember!"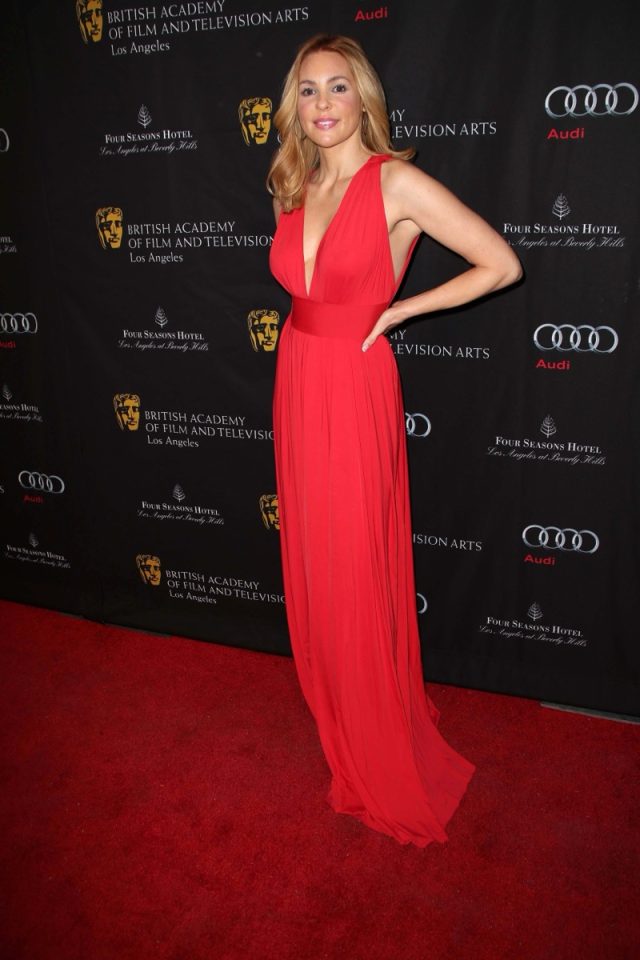 Olivia d'Abo plays Luminara Unduli on the show. She tells the White Feather Foundation that she is an advocate for societal change. "I think societally in 2020 there's been so much discomfort to contend with, you watch the news you get uncomfortable. It's almost like psychologically we're prone to accepting it because we have no choice. So, let's get this in there while we're all open to it! During the Me Too movement, my son was at college and told me that he didn't look at girls the same way—he was shy and had a more cautious approach. But I think that's good that there was discomfort because that's how you affect change. If it doesn't hurt enough, you don't feel the deep-rooted feelings that need to be implemented. That's how change happens in my opinion."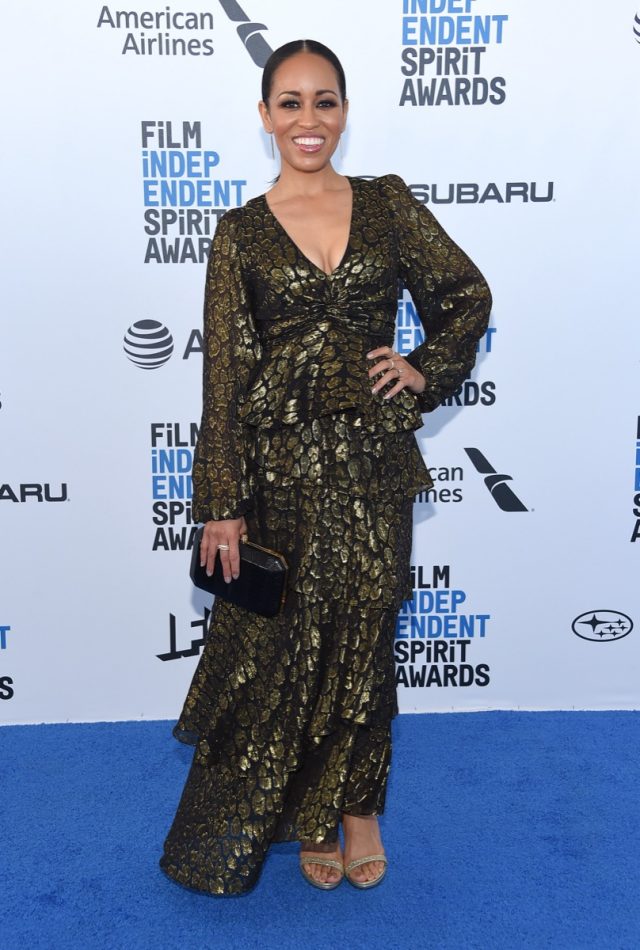 In addition to her role as Steela Gerrera, Dawn-Lyen Gardner also stars on Queen Sugar. She talked about working with Ava DuVernay and other female directors on that show on The Real.  "Working with all women directors for five years of my life, it actually fully shifted just the definition of a director. Ava was the first woman director I ever worked with in television, and then it was sort of 34 women after that. It has really completely transformed what was possible even for myself, I think, on some level as an actor, just seeing who's at the helm, seeing who's in leadership — all of that informs, I guess, a permission that you give yourself to more fully embody yourself, to more fully embody the work, and your own dreams of perhaps one day doing that for yourself."df44d9eab23ea271ddde7545ae2c09ec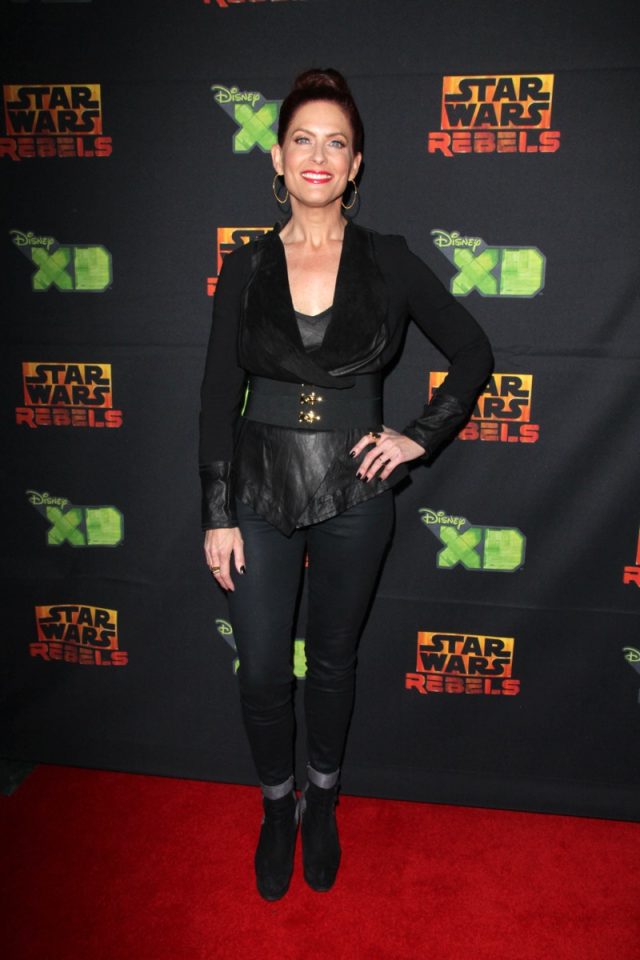 Vanessa Marshall plays Hera Syndella, and she shared how she relates to the character with Star Wars News Net. "I've said before that I practice martial arts and I feel like I've had a physical transformation since learning how I'm not a violent person, but I will protect my friends and family. And I'm grateful that I have the capacity and the know-how, so when Hera is in those different situations, I feel that I have a physical awareness of exactly what that would necessitate, and so my own spiritual journey on the planet of self-empowerment has luckily complimented where Hera organically lives. I tend to be a little bit more silly. I'm good friends with Theresa, she can attest to the fact that I'm kind of goofy and Hera is not. So there are elements of my personality that do not exist. I'm sure Hera doesn't eat as many brussels sprouts as I do. I really do have a thing for brussels sprouts but I don't know, you never know what she has a thing for."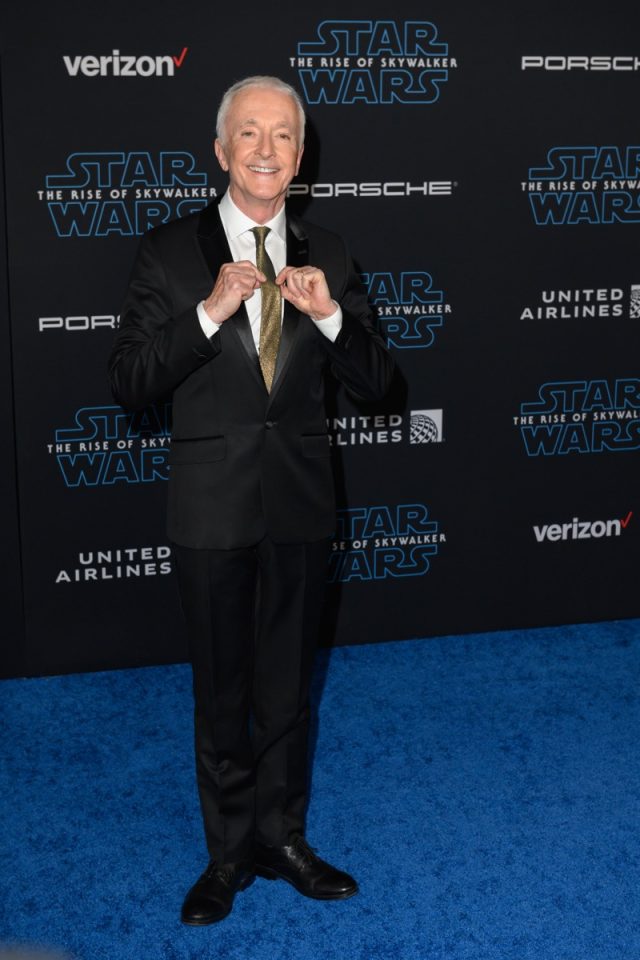 Anthony Daniels has played C-3PO for decades. He talked about what it has been like with Everything Zoomer. "I think I learned that I have more tenacity than I realized, that I kind of had to stick with it because I agreed to do it and then I agreed to do it again out of choice, knowing what was involved. I guess I stuck through the difficult bits, like everybody does — I'm not the only person — in whatever role, whatever job. But what I did write about was my particular experience of something that millions of people have experienced from a different angle … I'm part of something that you've seen on screen for so many years that maybe it just fills in some of the cracks, some of the missing segments. So maybe you have a more rounded picture of what it's like to be C-3PO from the inside."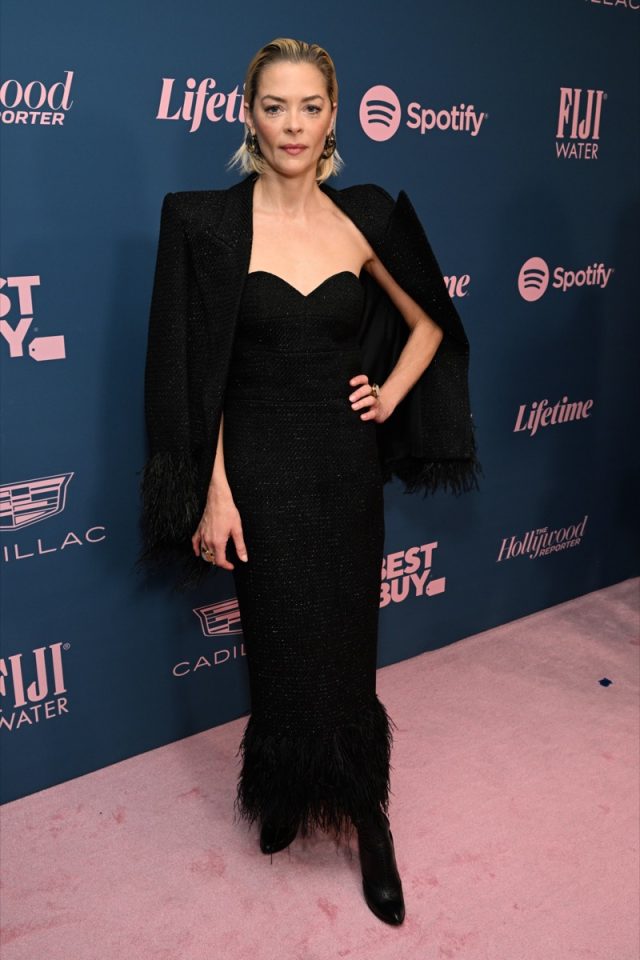 Jaime King voices Aurra Sing in the series. In an interview with The Zoe Report, she says that self-care is something she values. "One thing that's really changed is that I'm much more intentional about self-care. Every morning, I literally ask myself, 'How am I going to take care of myself today?' I am a better human being and a better mother when I'm taking time for myself and when I ask for help—which is hard for me. I try to take it all on on my own because I have no family here, except for my spouse and my best friends (thank God!). Asking for backup so I can take an hour every day to do yoga—that's my thing— is so important. Every day, no matter what, I'm practicing."
One of Rena Owen's many roles is as Taun We. She shared how she got into acting in an interview with Pop Culturist. "It happened during my childhood. Being creative is something that you're born with. Every single one of us is born to be good at something. During our youth is when we discover what we like, what we're made for, and what we don't like. For me, personally, I was born to be dramatic. [laughs] I was hyperemotional and hypersensitive. Sensitivity is a quality you'll find amongst most creators. That's a quality you need in order to be a creative or an artist. That heightened sensitivity gives you empathy and insight."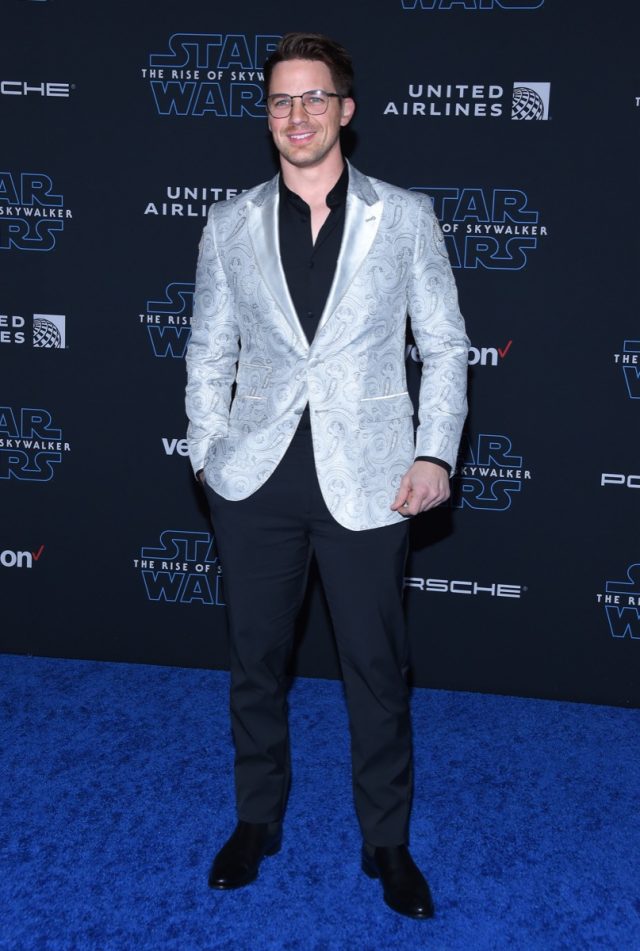 Matt Lanter plays Anakin Skywalker in the series. He shared some of his wellness secrets in an interview with Bowflex.com. "Firstly, I always try to make water a priority. Staying hydrated is key, especially here in dry Southern California. I've been using my BowFlex Max Trainer at least 4 times a week and have been really happy. I may try to go out and hike or do some other type of outdoor cardio once or twice a week as well. Also, I'm lifting weights around 4 times a week. I would like to do better about incorporating some more yoga type exercise so my muscles can stretch and not just build from weights."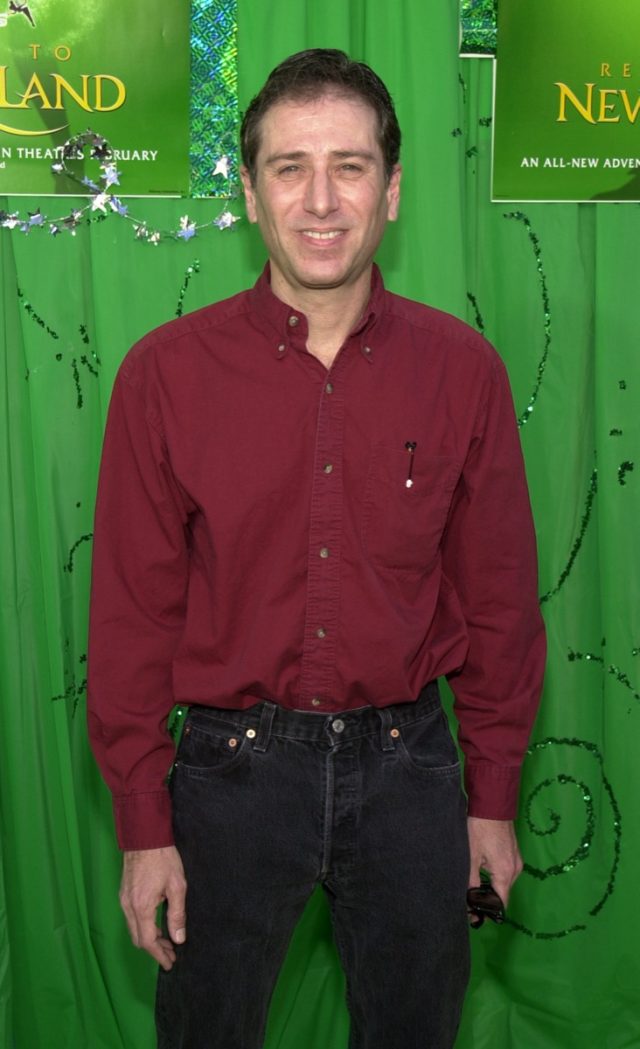 In an interview with Collider, Corey Burton shares how he found the right voice to play Count Dooku. "I think of voices with all of these layers and components that go into it. Now, when I'm performing, that's a little different. But analytically, it's always broken down in my brain to various elements. And I'm often called to match voices. So I'm thinking, let's see, texture, light texture, but there's a little bit of a creak to it. There's a fog in it, whatever. And then, as I learned in workshop, vocal placement. Because now playing Count Dooku is a Shakespearean placement. Placement is where you actually, where the voice comes from physically in your body."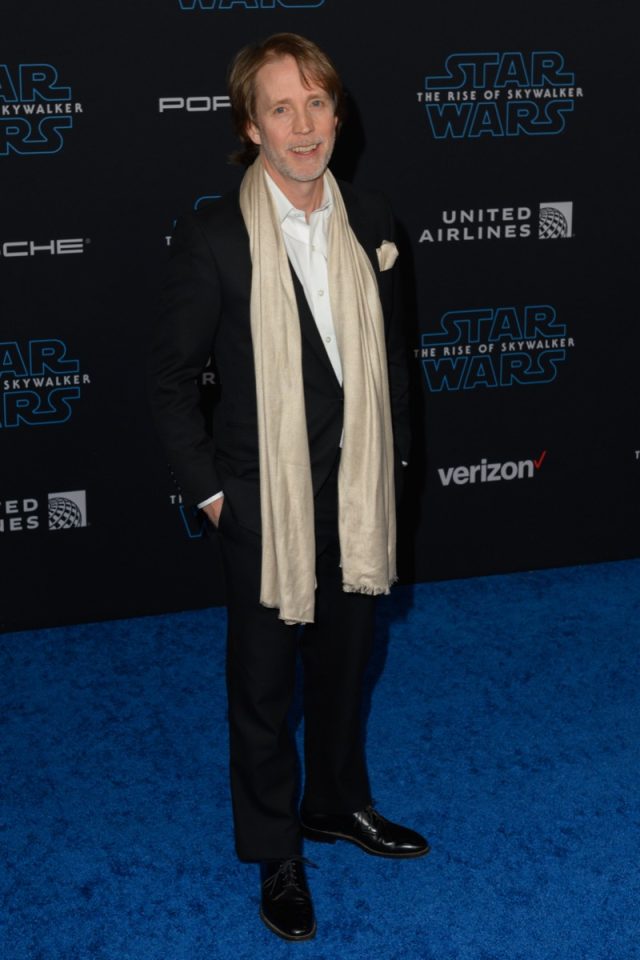 James Arnold Taylor voices Obi-Wan Kanobi. He shared how he got into voice acting in an interview with LaughingPlace.com. "I have always wanted to be a voice actor. I started at the age of four years old realizing that there were people in little padded rooms talking on microphones, and I thought 'I want to do that someday.' So I've always had a desire to do it, and I pursued it throughout my career [and] my life. As a young kid I was looking to do stand-up comedy and get into radio because I knew that would lead me to a life of voice acting, which I've been very blessed that it has."
Lacey Chabert plays Aayla Secura. She shared how she stays motivated to workout in an interview with Thrive Global. "I typically am not excited to go work out. I think I, like most people, don't actually like working out… until the workout is over. When it's over, you have all the endorphins in your brain, and physically you just feel stronger and better. I just feel more focused, I feel more clear-headed, my anxiety is less. So even though I really dread getting to the gym or to the workout class, I drag myself there, I push myself to go and I feel so much better after. And I think when I start my day by putting on workout clothes, it feels like I've taken one step to getting to the workout."
Anna Bechtel is a freelance writer currently based in Hamden, CT.
Read more
---