20 Amazing Bodies of Female Extreme Sports Stars
Here are their fitness tips.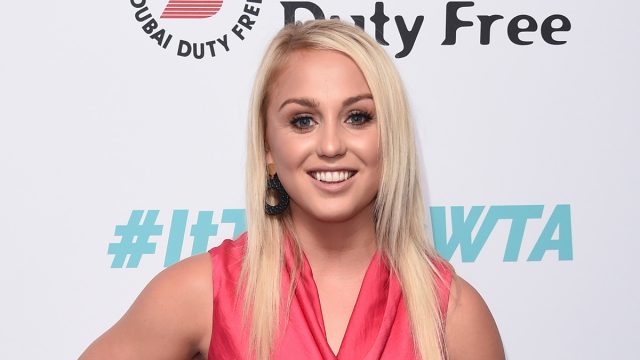 Extreme sports are not just about adrenaline-pumping stunts; they're also a testament to the remarkable physical and mental strength of the athletes who conquer them. In this article, we'll introduce you to 20 extraordinary female athletes who have pushed the boundaries of human capability in their respective sports. From skateboarders to surfers, climbers to snowboarders, these women share their secrets to maintaining peak physical condition, their approaches to nutrition, and their unique journeys in the world of extreme sports. Join us as we celebrate their dedication, determination, and the amazing bodies that enable them to achieve greatness in their chosen disciplines.
1
Lyn-Z Adams Hawkins Pastrana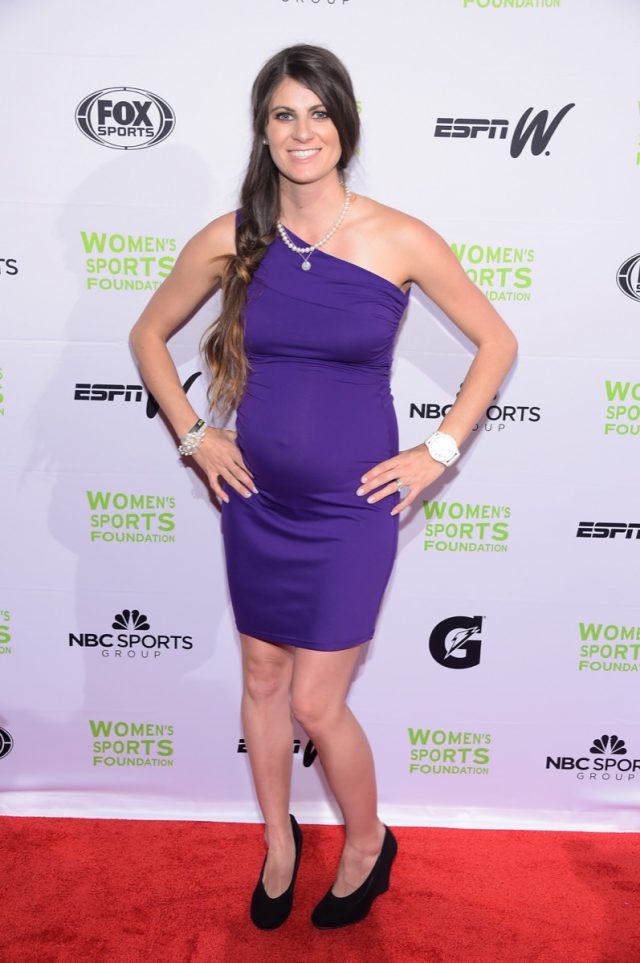 Lyn-Z Adams Hawkins Pastrana talked about motherhood in an interview with Cooler Lifestyle. She says that she doesn't want to lose herself in being a mother, and is finding a balance. "A lot of people seem to think or act like their entire world has to now spin on the axis of their child, and that their lives have to completely change, but that's never the way I've looked at it," she said. "To me, it's just another little buddy along for the ride. I bring Addy everywhere, she does everything with us, and I haven't let having a child hold me back from anything. You can be a great parent and continue your life almost exactly as it was before (in my opinion anyway). Parenting can be challenging, and travelling with a child can be more tiring than before, but it's worth it to have your sweet little buddy with you and continue what you love to do!"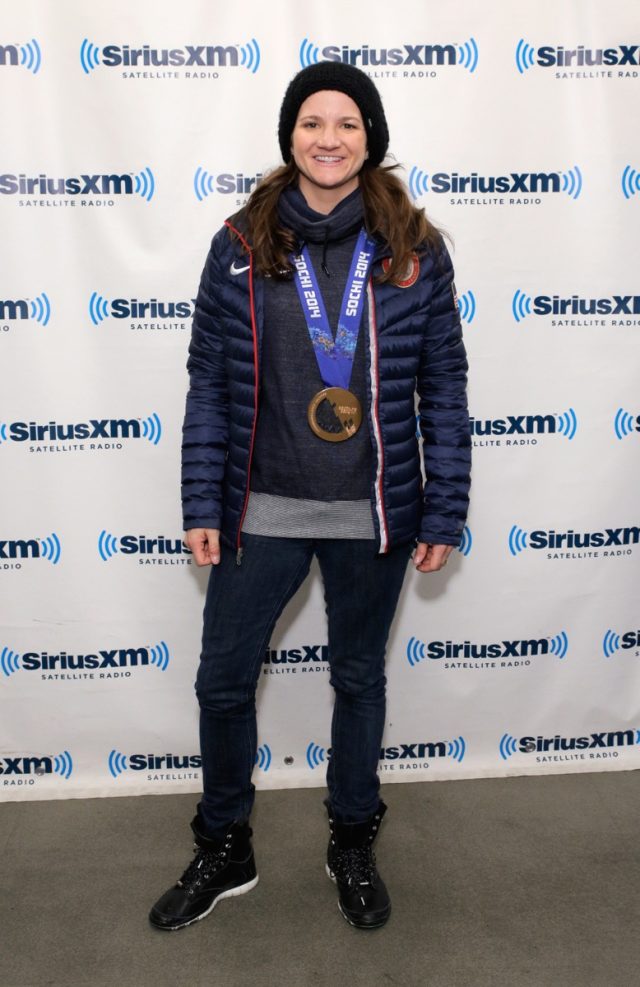 Kelly Clark shared some of her favorite workouts with Sports Illustrated. In it, she talked about how she works out when she travels. "I'm looking for parks to put my feet on swings and do TRX," she says. "You can do full body weight circuits on a jungle gym and run cones in the park. I have to get creative and adjust."
Steph Davis shared her secrets to staying in shape for rock climbing with ForksOverKnives.com. "It helps to have strong tendons, a good strength-to-weight ratio, and good flexibility. And if you're interested in long routes and climbing in the mountains, you have to have a lot of endurance to hike uphill with a pack on for hours just to get to the climb. [You can train] by climbing outside, climbing in a gym, doing finger-specific training, bodyweight calisthenics, weight training, or gymnastics training. I also like to trail run a lot."
Maya Gabeira makes sure to eat healthy. "Each surfer eats in a different way," she tells Women Fitness. "I see people who do not want to eat a specific kind of food and some with intolerance. I eat in a natural way, removing industrials or un-naturals products. But what is always present in my diet is a well-prepared broccoli, with a lot of proteins, vegetables and asparagus. I also have many kinds of fruits and nuts in my diet."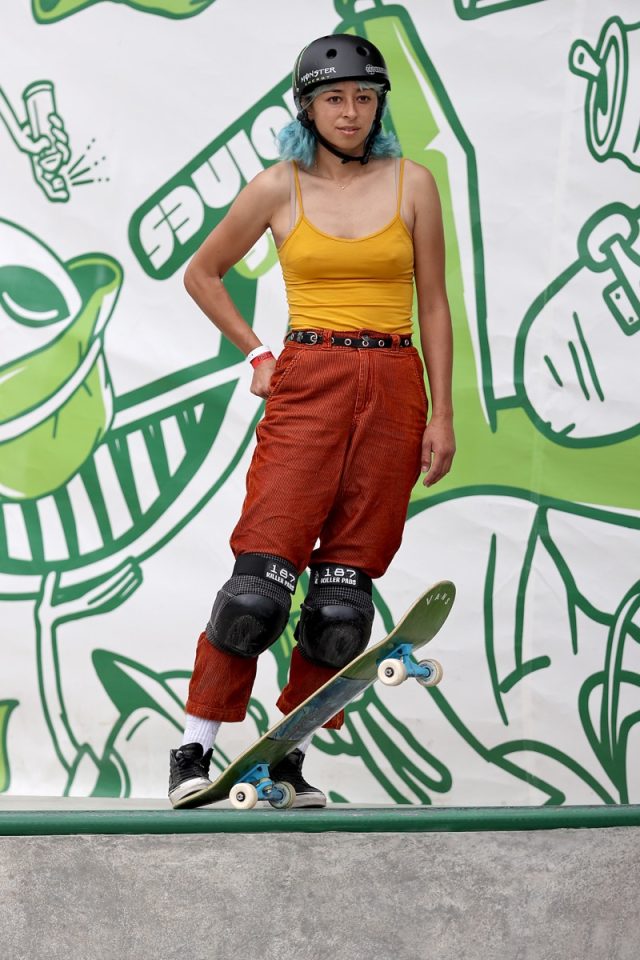 During the pandemic, Lizzie Armanto kept in shape by doing yoga at home. She shared this video of herself doing poses with her loved ones on Instagram. She captioned the post, "In all the mess of things happening, one constant is finding new ways to challenge myself. Using the living room to practice yoga, definitely fits that bill. There's so many house things to be distracted by. Luckily I have @axelcrusher & @mami_tezuka to be quarantined w/ and theyre game for most activities. & thanks to @dollieduke83 for the daily classes."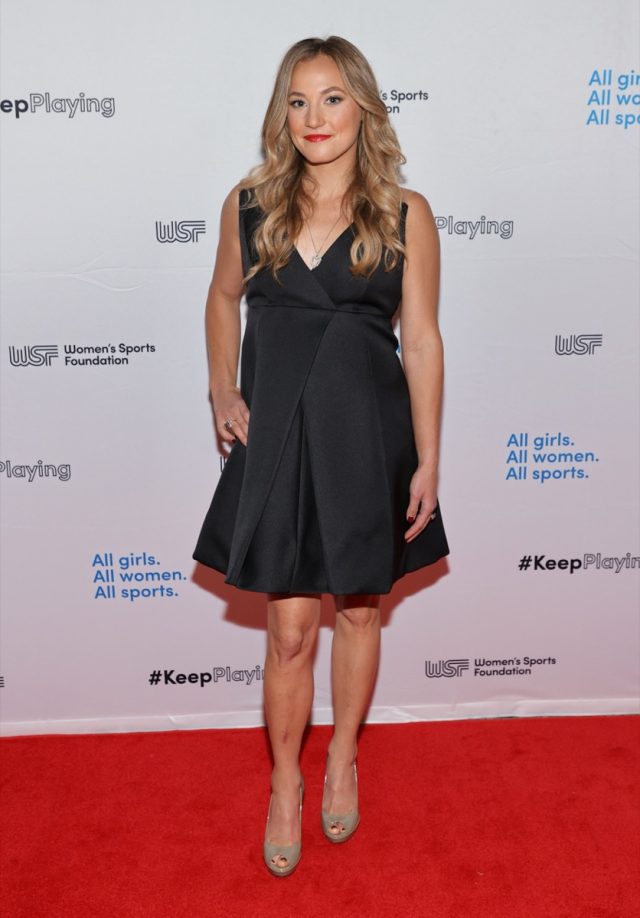 Sasha DiGuilian talked about her diet in an interview with Men's Journal. "I believe in everything in moderation," she says. "I focus on fueling my body with a high-fiber, vegetable diet and lean protein – chicken and salmon, mainly. Though, I do enjoy red wine and cookies. I am not very strict with myself, especially when I am training hard. I follow a more encompassing – rather than eliminating – diet; making sure I have enough protein and greens throughout the day, more than anything else."
Jamie Anderson loves to cook healthy foods. She shared some of her favorite recipes with Us Weekly. "I make my own gee, I'll do like a lot of golden milk in the evening," she says. "You use like turmeric and ginger and gee with organic milk and it's a really healing erratic Ayurvedic supplement. And yeah, I like all kinds of random food. I love cooking so when I'm home, I'm into like stir-fries, and like today I learned all different types of Korean recipes, so I'm actually stoked to go make some more delicious food."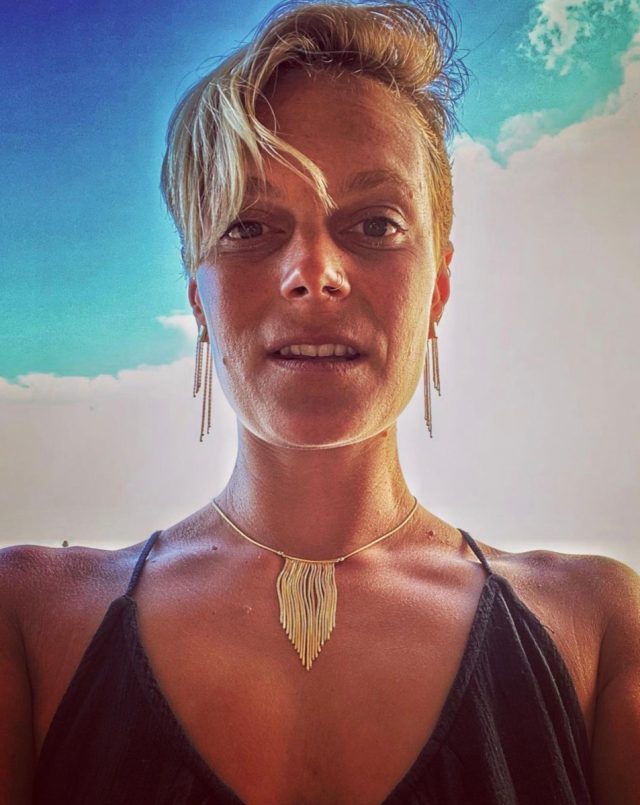 Angel Collinson talked about her wellness routine with SGB Media. She says that balance is something that is important. "Balance offers more energy to do what you want to do and is motivating. It's different for all of us. We all have a fire that burns inside of us—our fuel source if you will—wanting to accomplish things and do things. Sometimes the fire rages and sometimes it flickers. For me, it's figuring out how to nurture the fire best because when you are feeling 'fired up,' you have the energy to do whatever you want, and inspiration comes naturally. When my fire is running low, I find that I have to do other things to get motivated."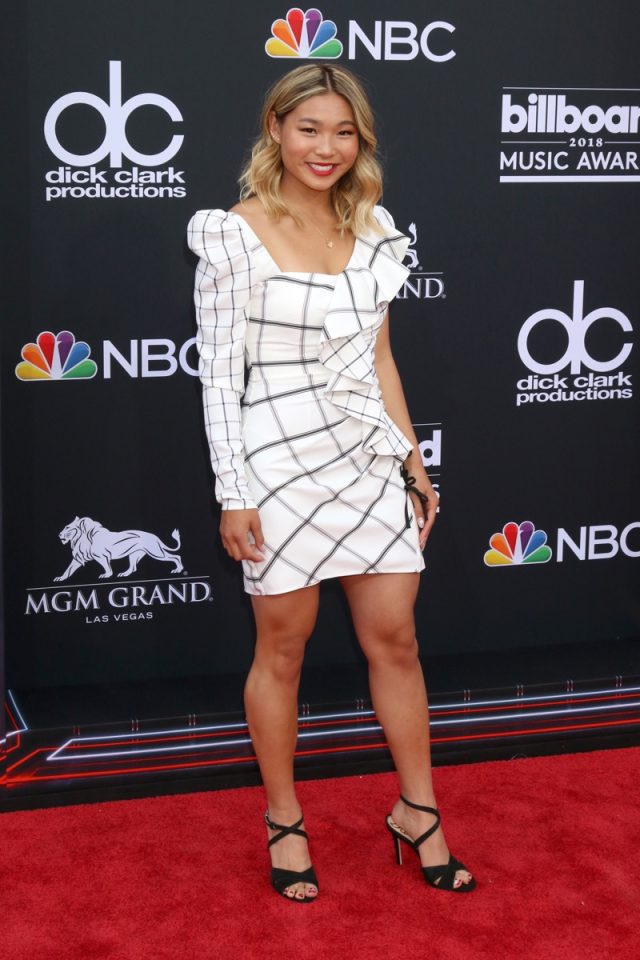 Chloe Kim shared some of her favorite exercises with Bustle. "I do a lot of strength training. My trainer, Roy, is incredible, and I feel much stronger than I ever have. I've also been working on my cardio a bit because I'm sick of being out of breath after a run. To recover, I get physical therapy. When I'm in Los Angeles, my physical therapist, Vinh, takes care of me. When I'm in the snow, my physical therapist is Emilie. I always need someone with me on the road to ensure I'm good and ready to go."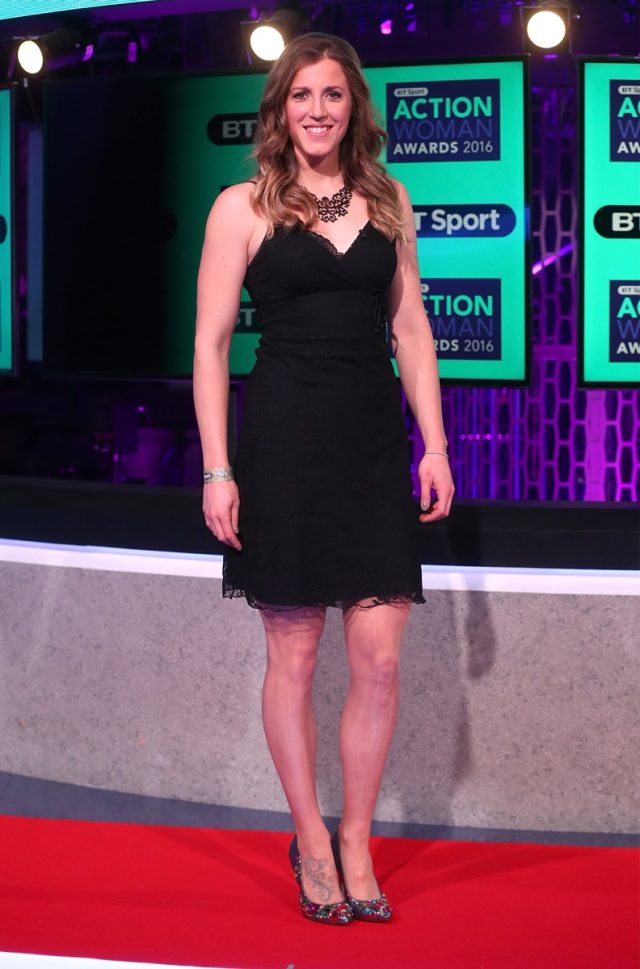 Rachel Atherton talked about the evolution of her workouts with Muscle & Fitness. She says that her coach, Dan Robert, helped change her outlook with fitness. "We started focusing on quality over quantity and training very specifically to our sport. It was so exciting to be in the gym, and all that time training really makes you believe in yourself. That was the pinnacle."
In a post on her website, Isabelle Hanssen talked about her approach to being an athlete. "Being an elite athlete encompasses far more than mere training and competition," she writes. "It is a way of life. Every choice you make, from your attire and personal presentation to how you invest your time and who you spend it with, contributes to shaping your unique individuality and character."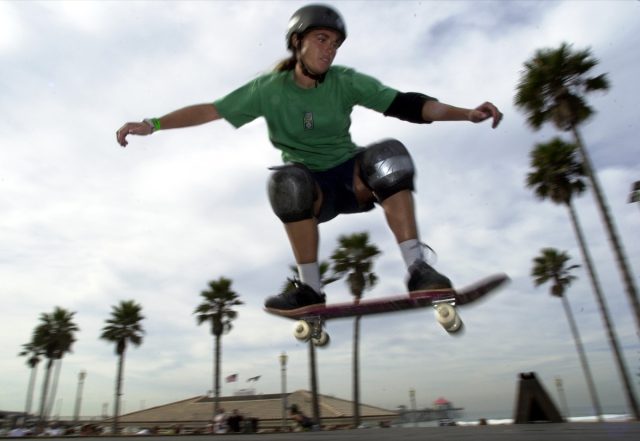 Mimi Knoop notably tore the ligament in her ankle in 2018. She talked about how she recovered from it in an interview with Men's Journal. "Injuries will happen; it's the reality of being an athlete," she says. "It's important to approach injuries with patience and figure out what your treatment options are. You don't want to rush it because it's easier to heal right the first time than to deal with a chronic injury that never goes away."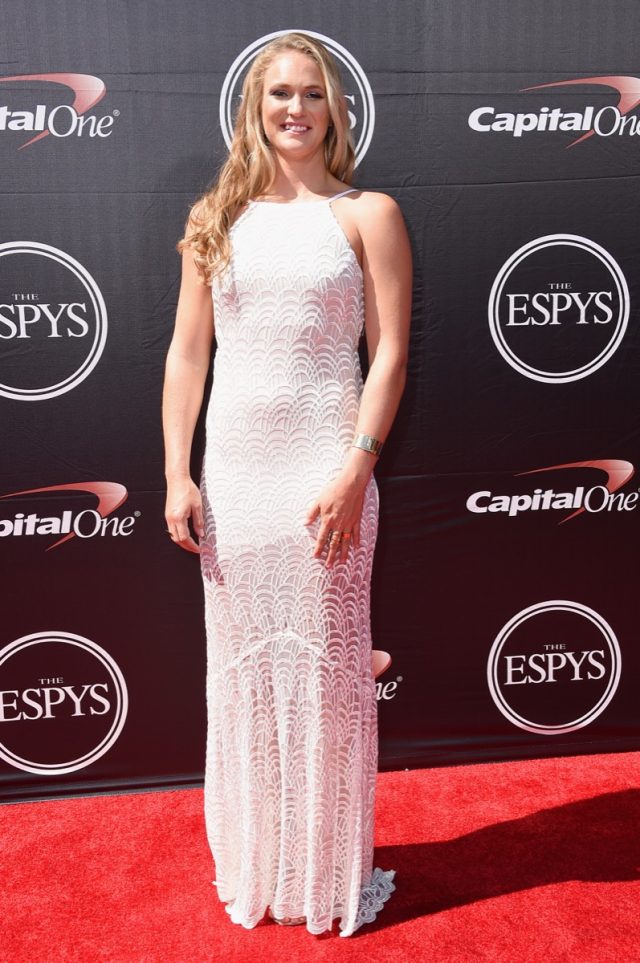 Paige Alms makes sure to eat healthy. She tells Men's Journal that she likes to make salads. "My go-to meal is a big, lush garden salad with kale, arugula, lettuce, cilantro, mint, parsley, tomato, cucumber, daikon, carrot, blueberries, apple – whatever is in the garden or in the fridge … Add some BBQ chicken breast or venison, or some fresh fish from a friend. That's pretty much my favorite meal – light, fulfilling and it makes me feel good!"
A skateboard isn't the only thing Amelia Brodka likes to ride. She also loves to surf and snowboard. She is seen doing all three in this Instagram video. Brodka captioned the post, "Christmas boarding trifecta with @alec_beck & @sierranevada 🏂🛹🌊 I've wanted to skate, surf and snowboard in the same day for as long as I've lived in California but ironically the opportunity presented itself while in NJ for the holidays!"df44d9eab23ea271ddde7545ae2c09ec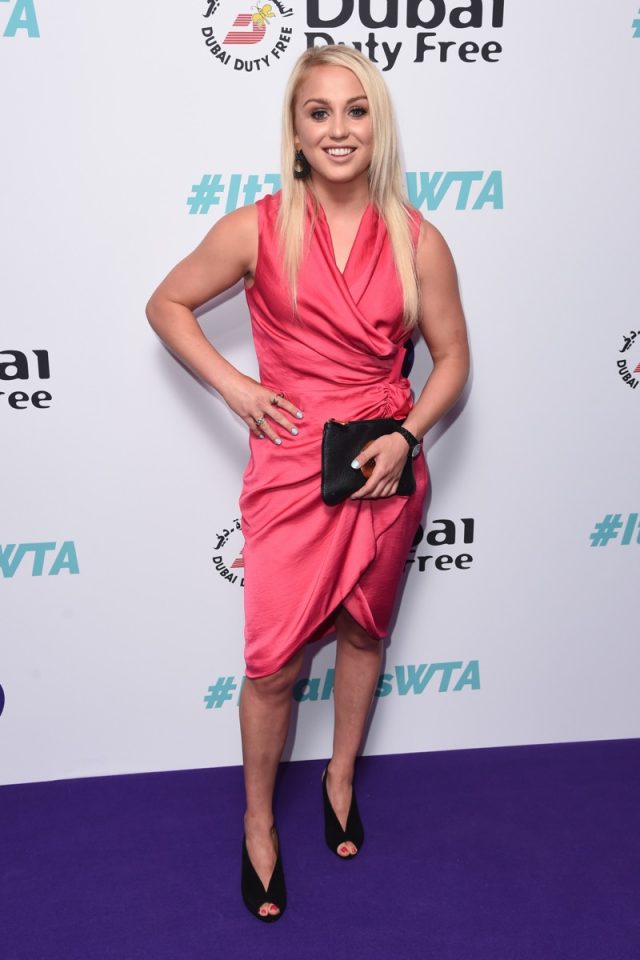 Aimee Fuller broke down her fitness routine in an interview with Women Fitness. "I work in the gym 3x a week in the offseason," she said. "As well as 1 or 2 jogs and a bike ride per week! That way I am keeping my explosive strength firing in the gym and working up a good base fitness through cardio."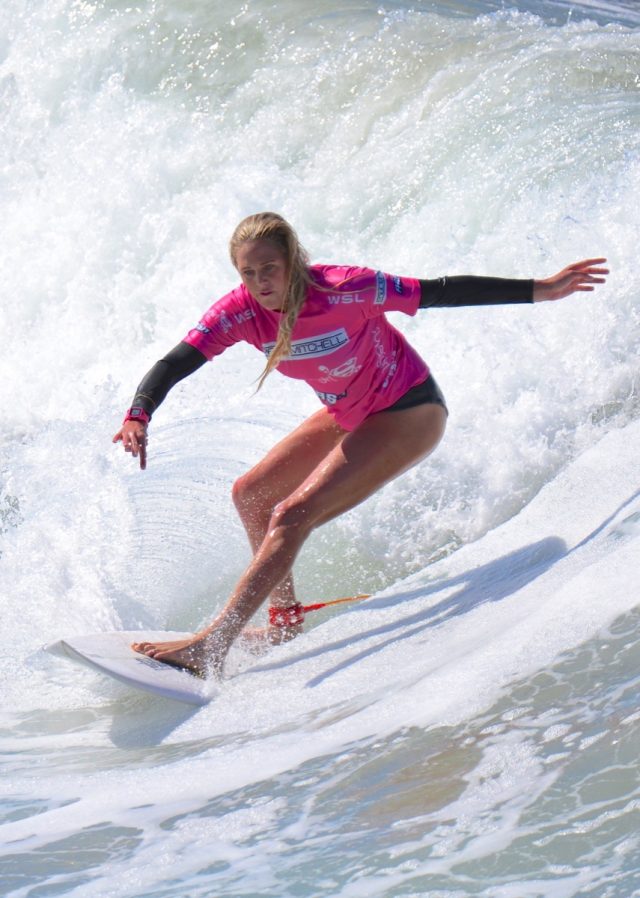 In an interview with The Sunday Morning Herald, Laura Enever shared her day on a plate. She says that she loves coffee and a smoothie first thing in the morning. "My daily morning routine is coffee and a green smoothie at home before I head out for my first surf. It consists of banana, kale, plant-based protein powder, greens powder, essential oils, honey, ice and water."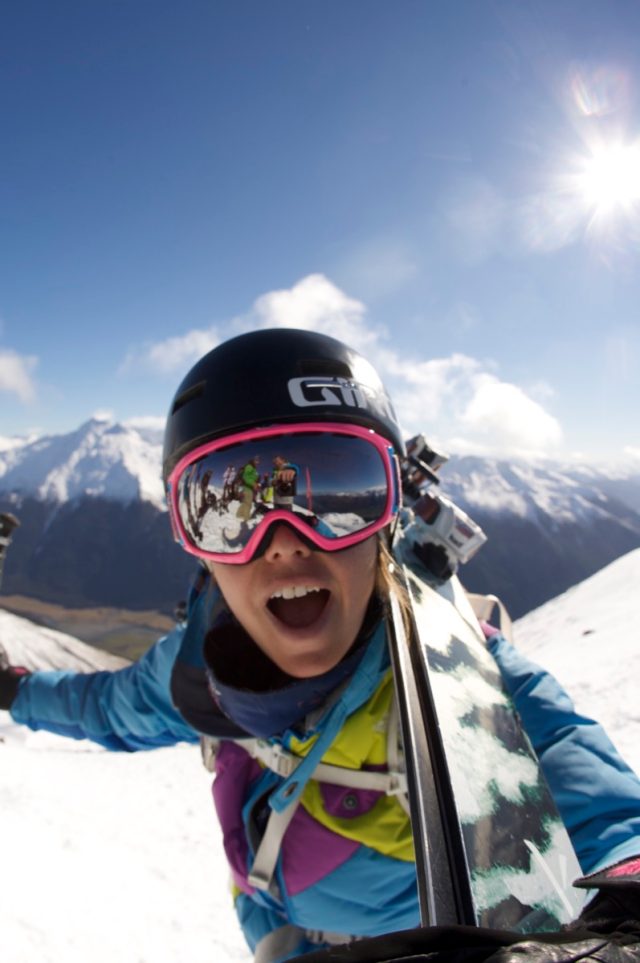 In an interview with Ski Magazine, Ingrid Backstrom talked about her skiing career, specifically when she skied in Denali. "I got the opportunity to ski Denali and it was super tough mentally. My brother died the year before, but I thought it was important to take the opportunity when it came. It was a huge learning experience for me and really hard, mentally, but I'm glad I did it."
Janina Kuzma talked about how she prepares for competitions with Stuff.co.nz. "I've been competing a long time. Experience prepares me for these events. I know I'm a great competitor … I know how to keep my cool and even if I'm having a bad day I know I can throw it down when it comes to my competition run."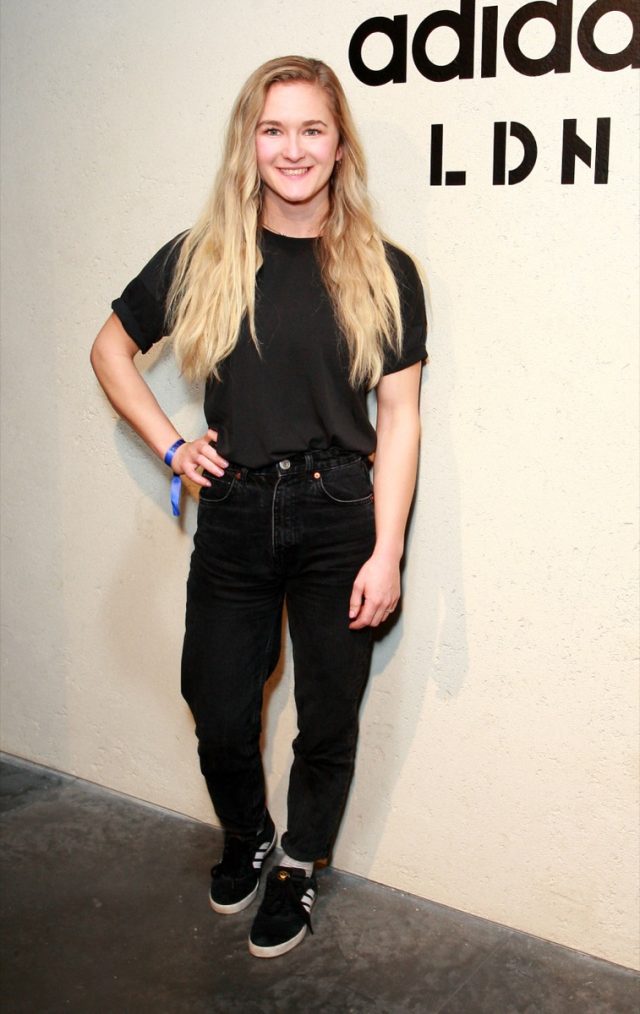 Shauna Coxsey talked about her diet in an interview with Women Fitness. "I definitely think about what I eat, but I don't actually follow a specific diet. I have tried a few different diets in the past, but I don't enjoy being strict with food. I think that I'm lucky because I really enjoy good food, I like to feel healthy and I love cooking. However, I also enjoy dessert and I love baking too. I am conscious about getting a balanced diet and having a good relationship with food. I don have to ensure that I have enough protein when I am training a lot and I'll have smaller pieces of cake if I want to lean up for a competition."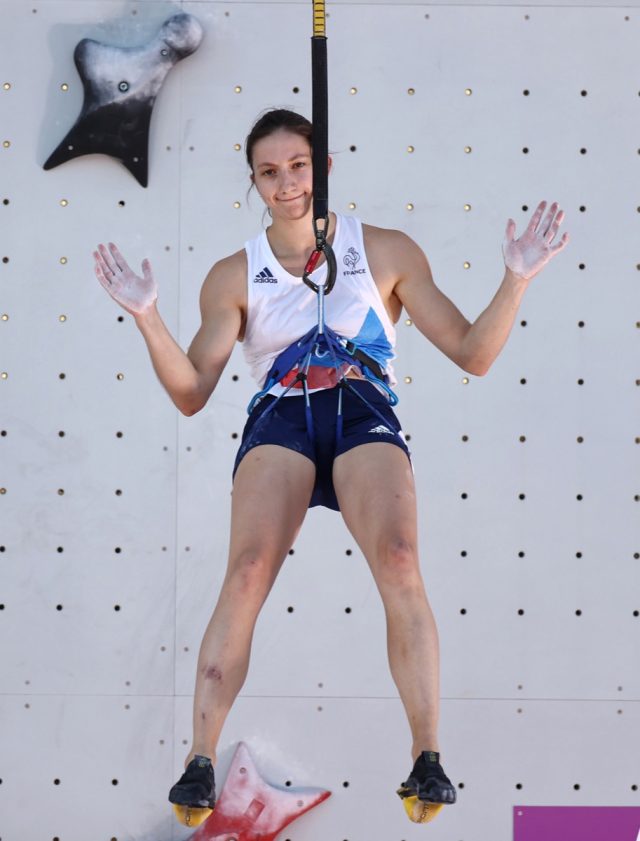 In an interview with Planet Grimpe, Anouck Jaubert talks about how she approaches climbing. "It's difficult to describe the run, because when I'm at full speed I don't have time to know what's happening! I felt like I was going fast and my only intention was to speed up! I obviously knew that we were side by side… On the last movement, I had to quickly let go of my left hand to go to the buzzer and unfortunately I didn't have time to grab the grip correctly to trigger the movement."
Anna Bechtel is a freelance writer currently based in Hamden, CT.
Read more
---