20 Amazing Bodies of Female Figure Skaters
These are their wellness tips.
In the world of figure skating, these remarkable women not only astound us with their grace on the ice but also inspire us with their dedication, resilience, and unique stories. From Olympic champions to rising stars, each skater possesses a captivating narrative that goes beyond the rink. Join us as we delve into the lives and experiences of these extraordinary athletes, discovering their training routines, personal struggles, and insights into maintaining their well-being. These are the incredible women who embody the spirit of figure skating, captivating audiences worldwide with their artistry and athleticism.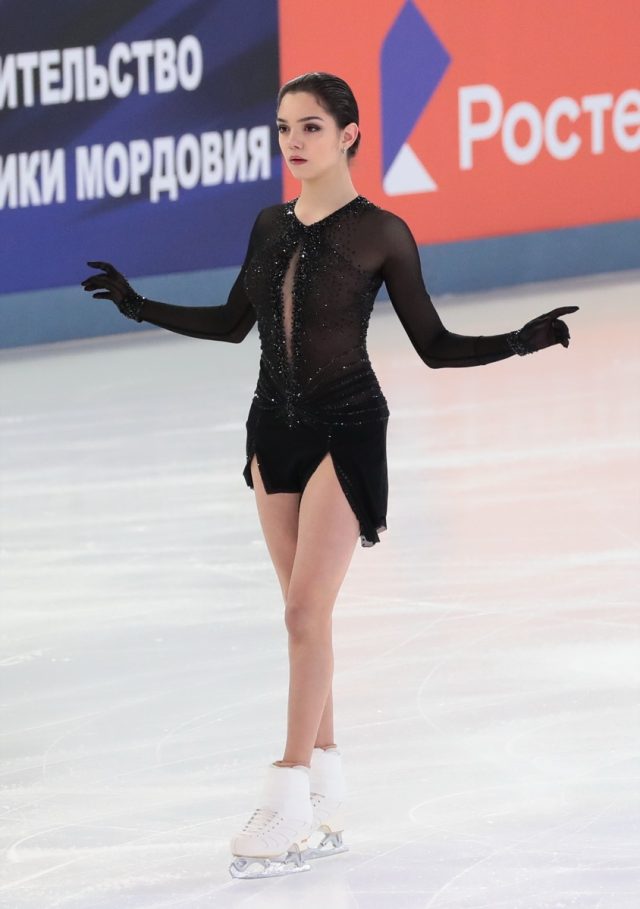 Evgenia Medvedeva talked about the support she's had in her career to Olympics.com. "Everybody in this life has to believe in themselves, [but] we're not always in the power to do this," she said. "So we have to have people around us who will believe in us even more than we are believing in ourselves. Sometimes you are in situations [where], I mean, really hands down, you don't know what to do. You just have to have at least one person who will sit in front of you and say, 'Look, you're loved; you're great. Yeah, it's hard time, but we will go through this and you will be amazing.' So that's it."
Elizaveta Tuktamysheva talked about her training process in an interview with RSport. "Skaters usually have a break for two or three weeks. Therefore, if it is possible to somehow train your vestibular apparatus on a spinner, for example, or to somehow spin at home, there will not be such a problem when an athlete will be back on the ice. At least, there will be some muscle memory left. It's not the same as if you are back on the ice after an illness or after 6 months long recovery from a surgery. During this period we all train at homes and understand that will be back on the ice pretty soon, our brain is already focusing on the fact that we can't relax, we will need to return to a competitive shape rather soon. We already haven't practiced for a very long time, and the brain understands that you can't completely relax – you watch performances, watch figure skating – and it works. Well, of course, there will be a new season, everything will start from scratch."
3
Mariah Bell[slidetitle]

Arturo Holmes/Getty Images
Mariah Bell shared her workout secrets in and interview with NBC Olympics. "I train from 9 a.m. to 5 p.m. with several breaks throughout. I wake up at 7:30 a.m. I am training on ice until 3 and then off ice until 4 or 5. Besides being on the ice, I enjoy either riding bikes or just going for walks."
[slidetitle num="4"]Gracie Gold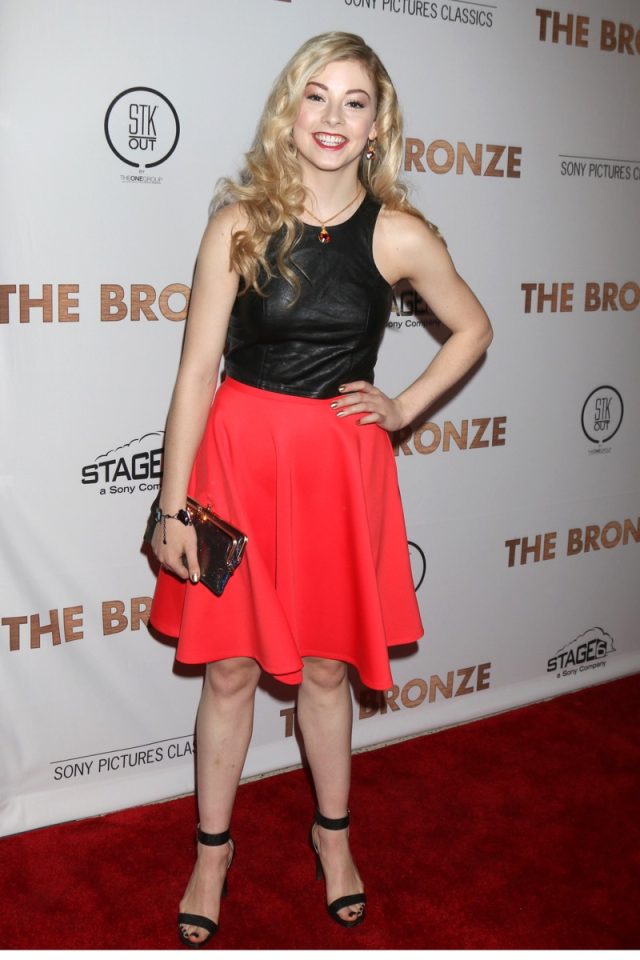 Gracie Gold notably spoke out about her mental health struggles. She talked about this decision at the International Athlete Forum. "At first I didn't want to come out about (mental health) because of the stigma, which made me feel like I was the only one who wasn't strong enough. But I got hundreds and hundreds of responses from athletes at all levels and in all sports, saying 'me too.'"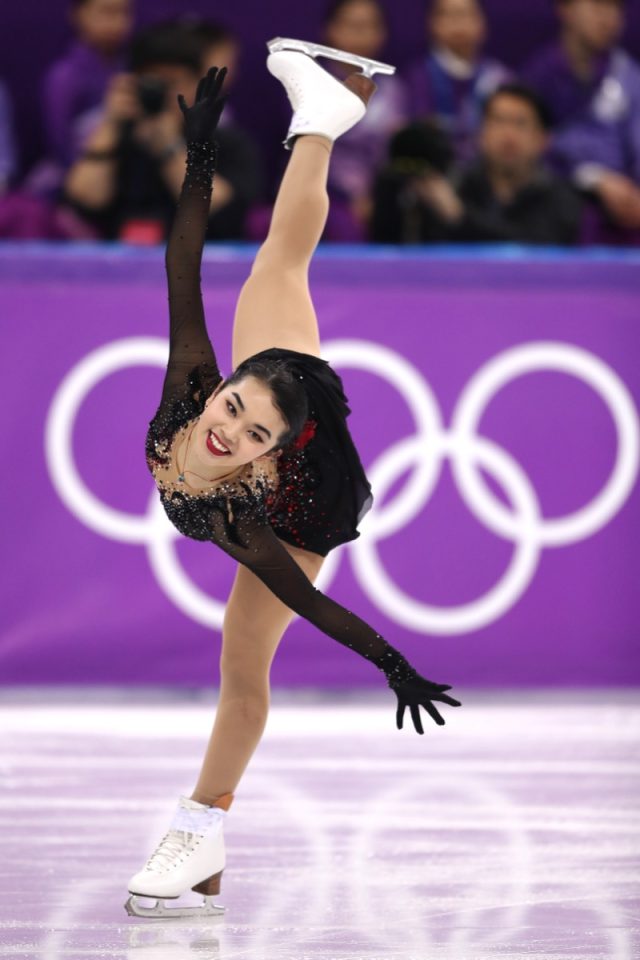 Karen Chen shared her go-to workouts with Women Fitness. "My strength and conditioning coach is in charge of giving me a workout card to follow and allowing me to make tweaks that I feel like would benefit me more. Most of the exercises involve just body weight or bands and usually target the core. As for my day off, I like to do some fun dance workouts and blogilates (Cassey Ho) videos on YouTube."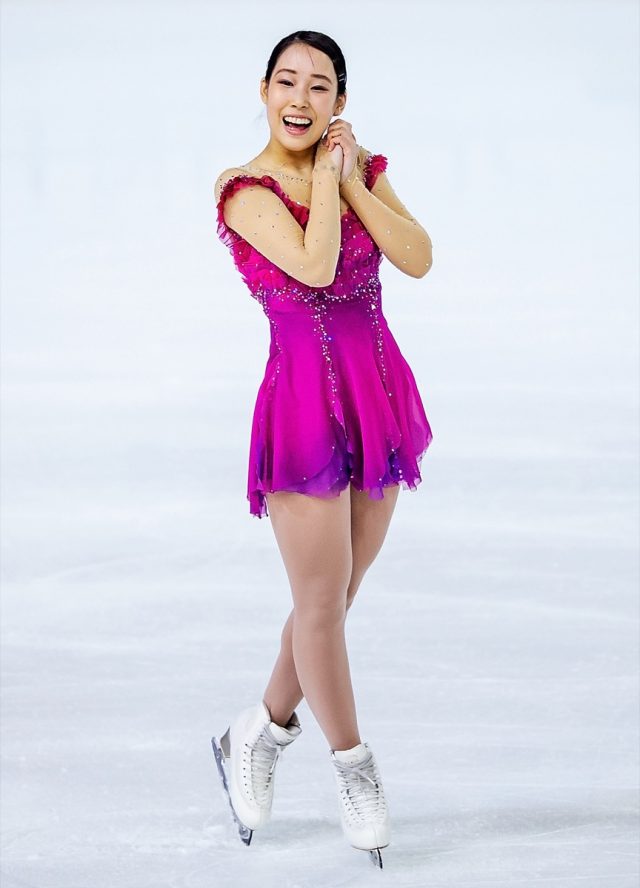 Mai Mihara notably did not qualify for the 2022 Winter Olympics. However, she said in an interview that she's not letting it get her down. "This was a big blow for me. Perhaps I wanted to go there too much and could not cope with my nerves. Of course, now my main goal is to get to the next Olympics; my dream is Milan 2026. But I try not to make that mistake again and not to think much about it. Now I go slowly, step by step, year after year."
Bradie Tennell shared her skincare secrets with Women Fitness. "I have super sensitive skin, so I have to be really careful with what I put on it. I really love Shaklee's acne clarifying complex for stubborn breakouts. I just dab a bit of it on the blemish, and by the next morning it's usually gone. As for my hair, I always have it in a bun for training because it is very thick. I try to find hair products that are paraben free and my absolute favourite ones are from Shaklee. It leaves my hair feeling so soft and shiny."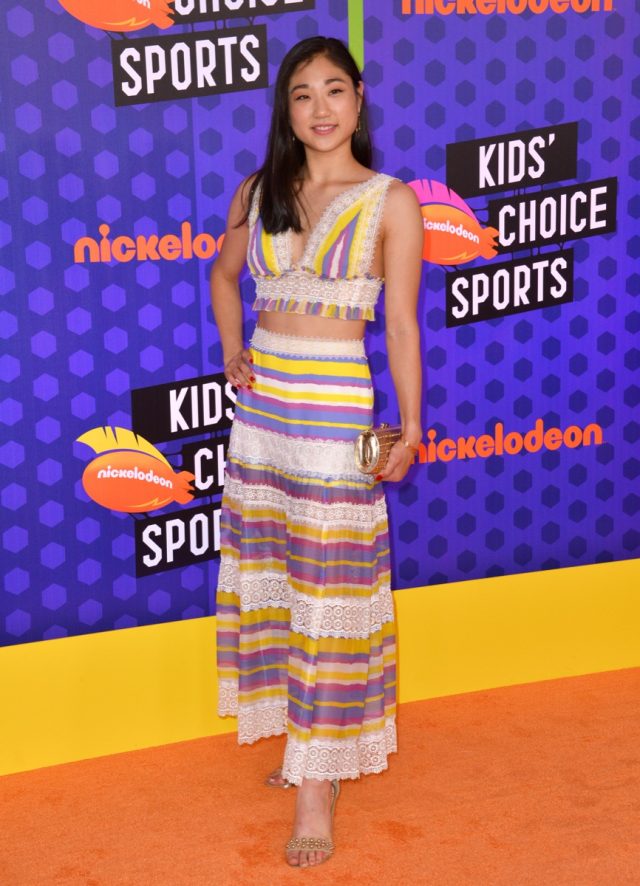 In an essay for TODAY, Mirai Nagasu talked about her approach to wellness. "I've found that healthy route. I know I have to go to the gym a couple times a week to stay fit and be healthy so that I feel good about myself. I do have to watch what I eat because of my sport but also because of my health. But everybody's different. Everybody deserves a cheat day and sometimes I take that more often than necessary! At the end of the day, it's all about loving who you are and our message to young people out there is: The sooner you learn to love yourself and the skin you've been given, the better life will become."
Tara Lipinski shared her diet secrets in an interview with People. ​​"Since exercise and diet have been a part of my life since I was young, I know balance and moderation are key," she said. "One of the biggest lessons I learned from my athletic career is that I must listen to my body to stay at peak performance levels. But when I need to splurge, I splurge. And then when I need to bring it back to greens and fruit, I do."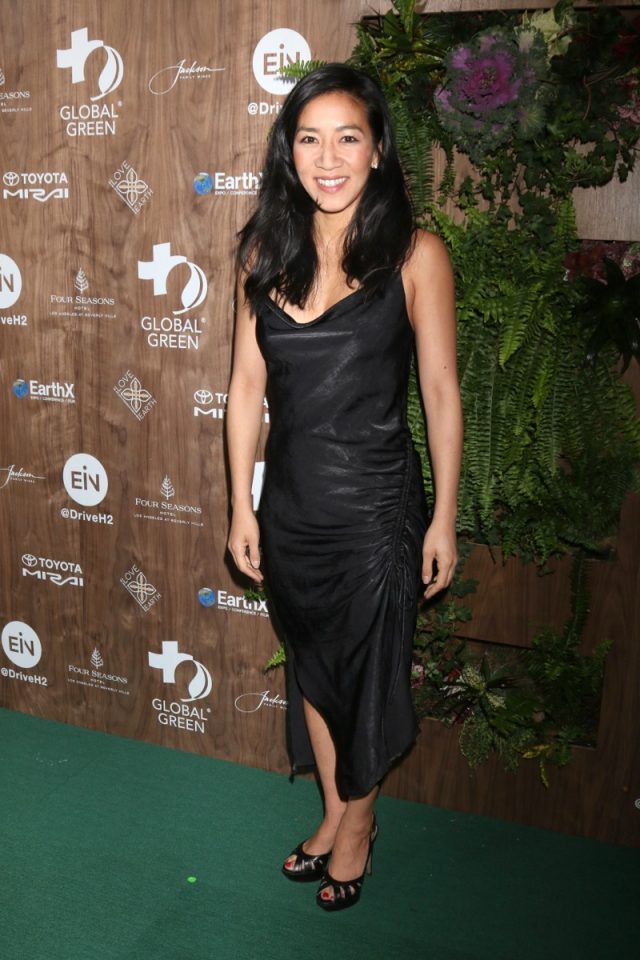 Michelle Kwan shared her fitness secrets in an interview with Repeller. "I exercise in the morning at least five or six days a week, sometimes seven. It's instilled in me and I love it. It makes me feel energized. I can't wait until the evening to exercise or I get too tired, plus I don't like having it hang over me throughout day. I usually rotate between pilates on the reformer or hot yoga or core power. When I'm traveling, I do my own routine — a combination of yoga, skating moves I can do on the floor, plyometrics, planks and stretching."df44d9eab23ea271ddde7545ae2c09ec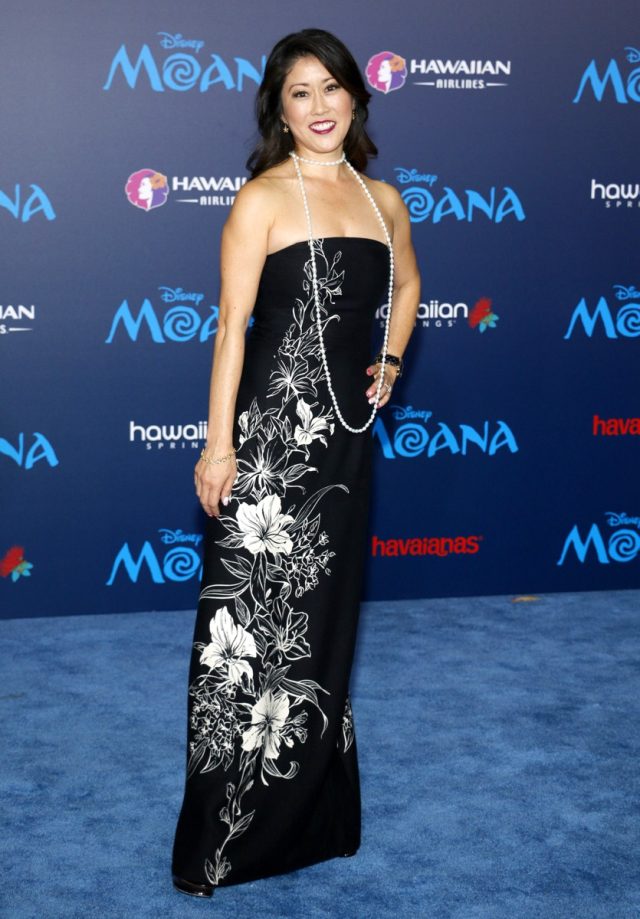 Kristi Yamaguchi shared her workout secrets in an interview with Women Fitness. "I like to do 30 minutes of cardio a few times a week. Either the elliptical or walking or riding stationary bike. Then some exercises that incorporate my own body weight or very light free weights, as well as some pilates inspired moves."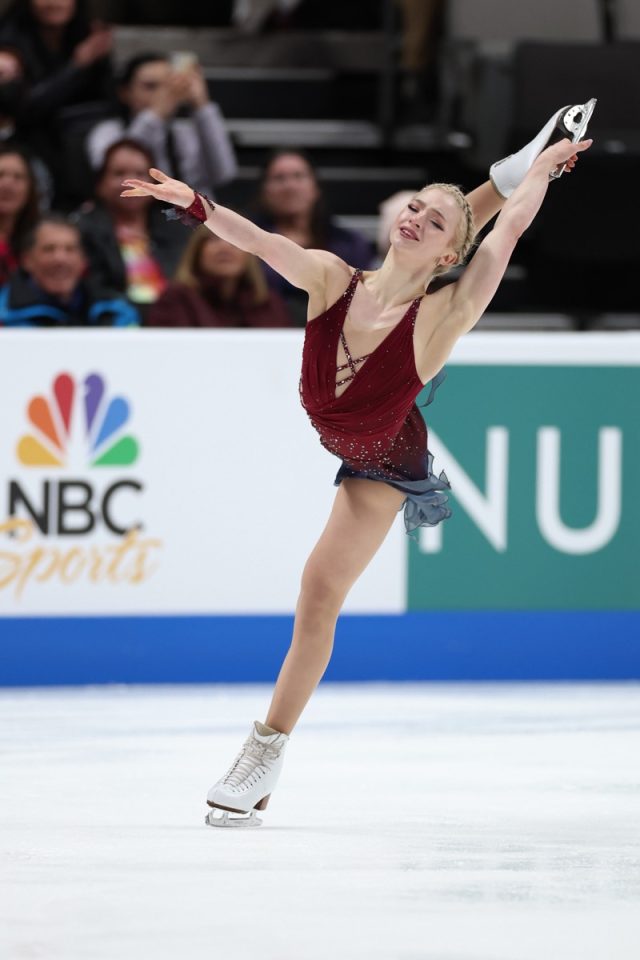 In 2019, Amber Glenn came out as bisexual, and talked about this in an interview with D Magazine. "It was a world of difference," Glenn says. "I no longer felt like I was trying to convey myself as something I wasn't. I felt like people were finally seeing me for who I was, both off the ice and on."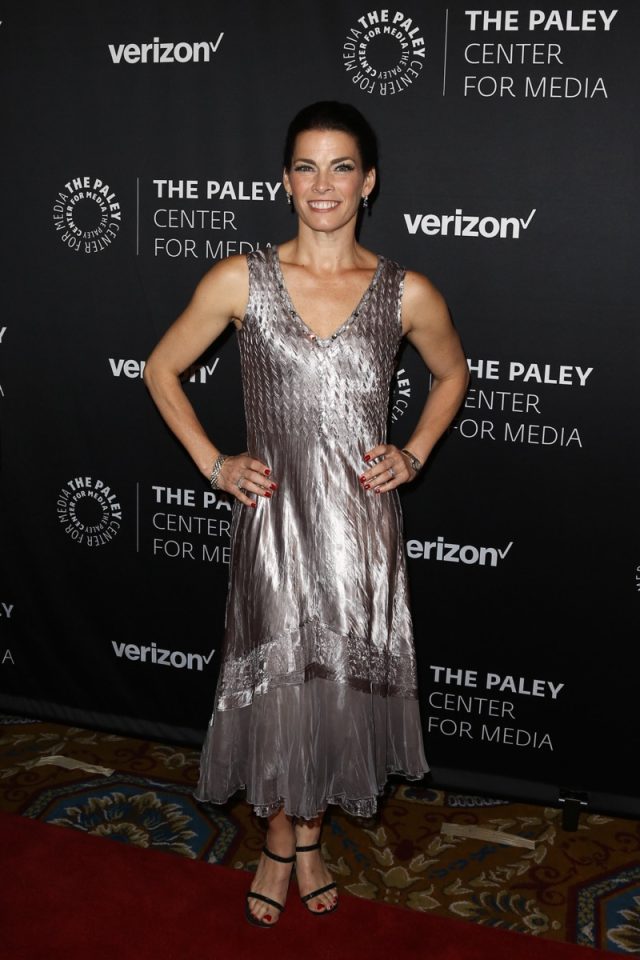 In an interview with Yahoo Life, Nancy Kerrigan says that she makes sure to exercise on a regular basis. "It's definitely a challenge for me to face reality that I'm not 25 and I can't stretch as far as I used to and I can't move as easily," she says.  "But if I stop moving, which I've done — I take time off and I don't do anything — I feel worse. I feel it's harder to move. Everything's a little more challenging. So it's important to keep going."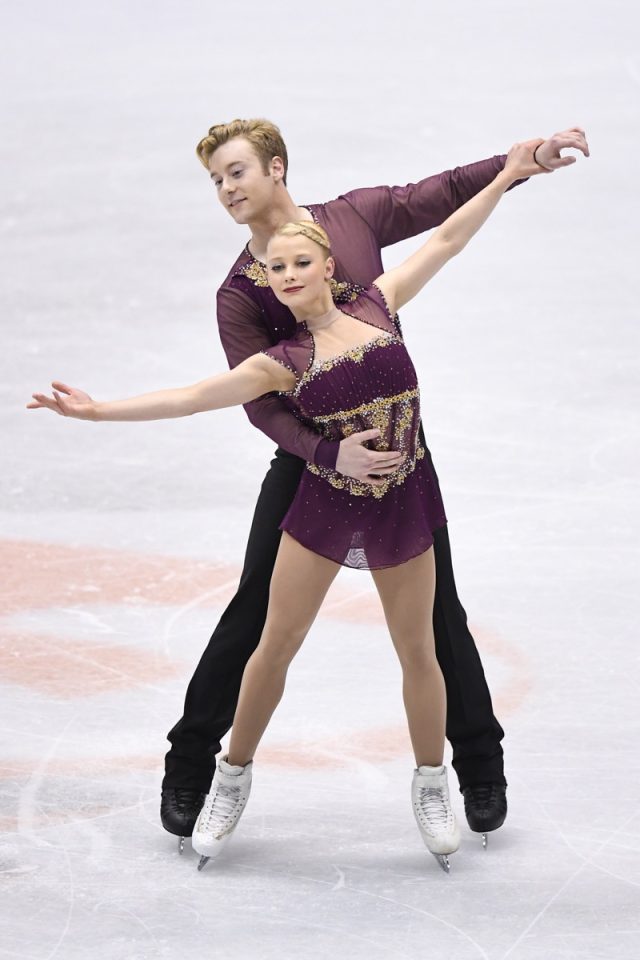 Nica Digerness doesn't just like to figure skate in the winter. She also likes to ski. Digerness shared this photo on Instagram of herself and her friends on a ski trip together. She captioned the post, "Fun ski day celebrating Mark's birthday!"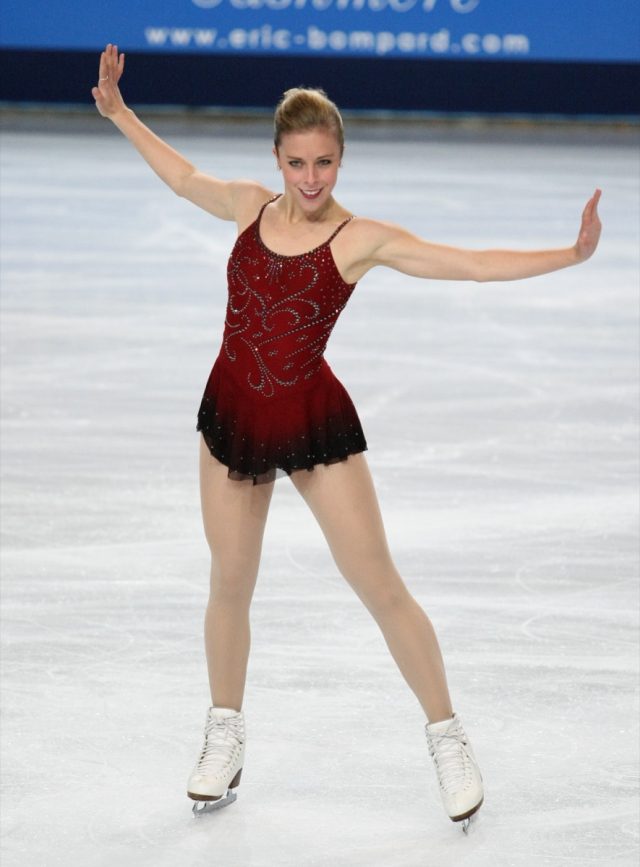 Ashley Wagner shared one of her favorite recipes with Us Weekly. She says that she likes to make quinoa bowls with broccoli and chicken. "It's really customizable. That makes it fun for me. I can mix it up without getting bored of the recipe. You can trade out the quinoa for rice, or the broccoli for kale. It has all the nutrients I need as an athlete."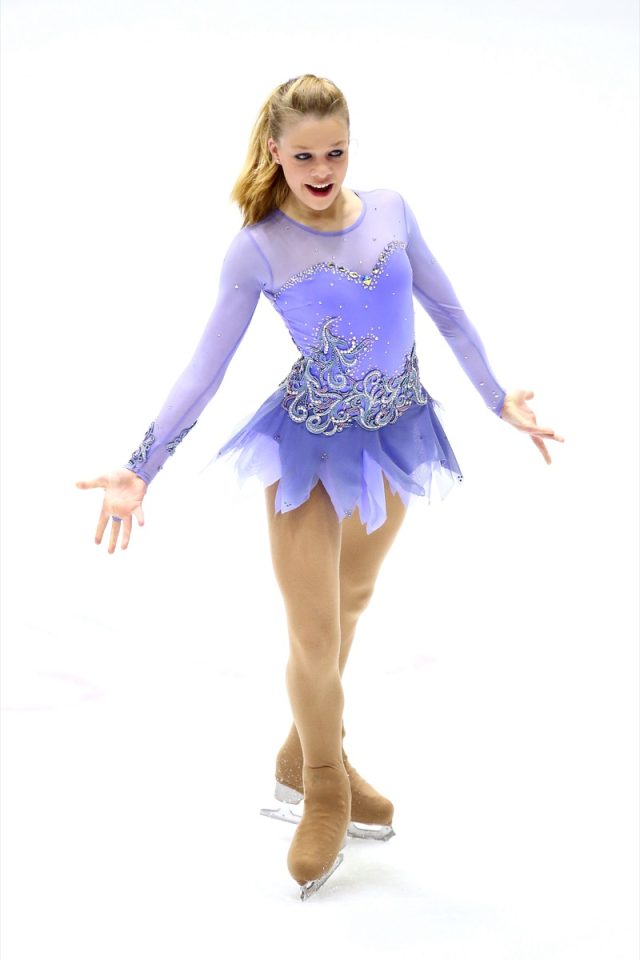 In addition to skating, Danielle Harrison likes to swim to stay in shape. She shares a lot of posts on Instagram of herself in the water. Harrison posted this photo of herself wading in a pool, captioning it, "Pool days & good vibes yes pls." She also shared this photo of herself swimming in Mexico.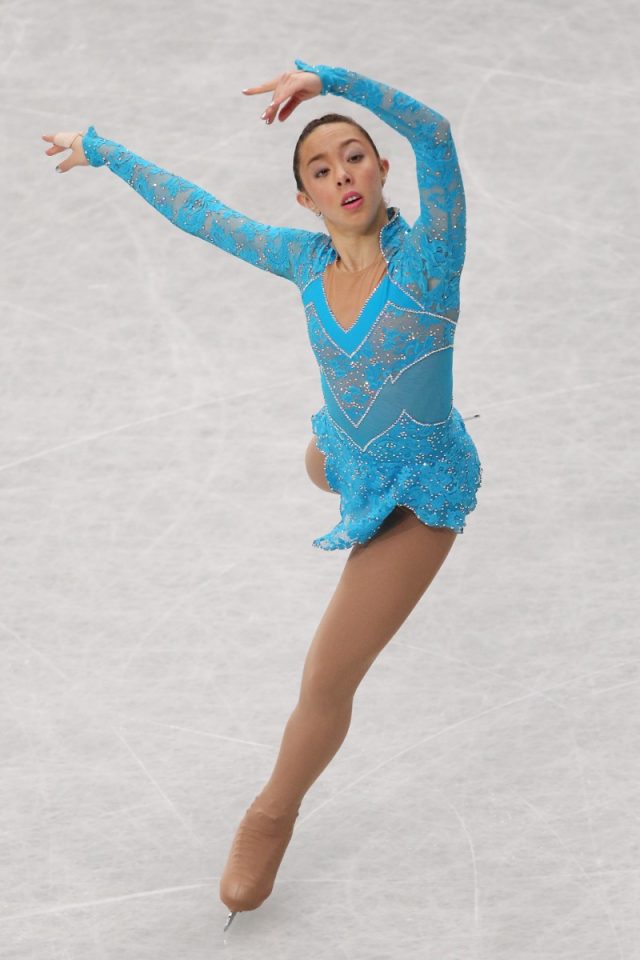 In an interview with Edges of Glory, Brooklee Han shared how she recovered from her achilles surgery. "My recovery from my Achilles tendon rupture is still ongoing. I have more or less recovered my range of motion and stability, but I am still working on regaining my strength in that ankle. That being said, I am so shocked at how quickly I have recovered from this and am so grateful for everyone's support during this incredibly challenging time."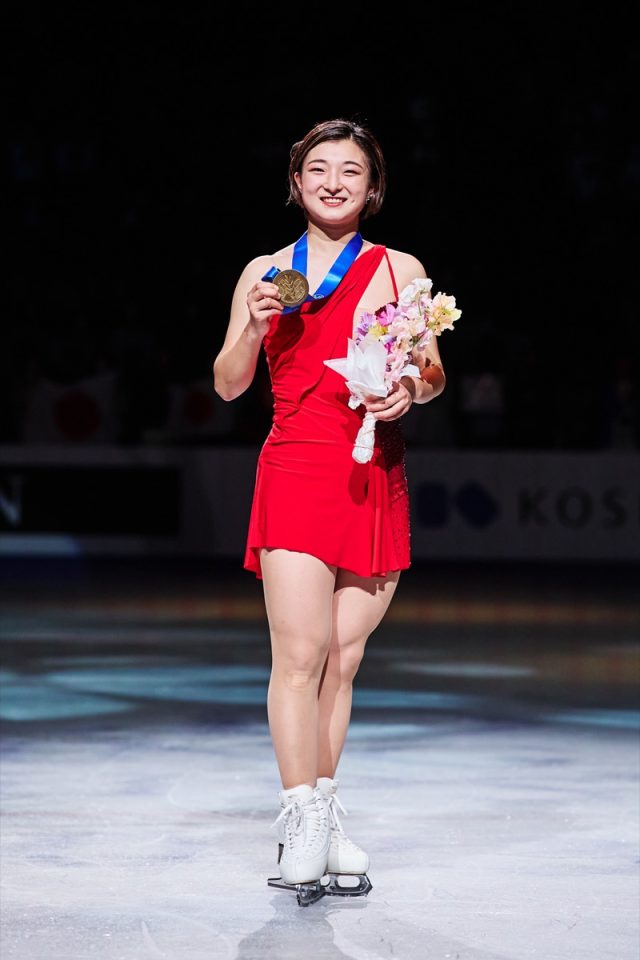 In an interview, Kaori Sakomoto talked about her hopes for the figure skating community. "I think figure skating can be perceived differently by each viewer," Sakamoto stated. "So, I would be happy if each person who watches my performances can feel something in their own way. Whether it's positive or negative feedback, how they interpret it is up to them. In the midst of that, I believe it would be wonderful if the audience could empathize with and understand the feelings and messages I wanted to convey through my performances and programs."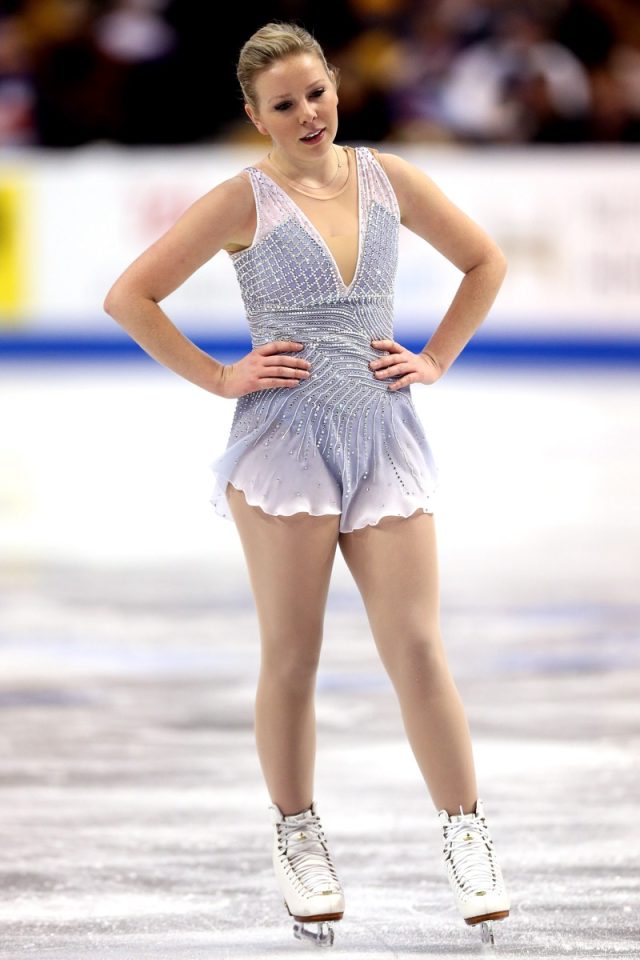 In an interview with Figure Skaters Online, Rachael Flatt talked about her decision to step away from the sport. "I left skating when I was emotionally ready and injury-free for the first time in almost eight years. Even though it wasn't anywhere near my best, it was the right time for me. That made the transition to focus solely on my last year at school more manageable, and I am still proud of the decision I made."
In an interview with Figure Skaters Online, Loena Hendrickx talked about how she prepared for the competitive season. "I really felt that the post-Olympic season training was much harder than training the year before, where everything was like easy. Last season, I struggled a lot mentally. I really had to train harder and it was harder for my body as well. So that's also the thing that I'm most proud of because at Worlds, the mental part was there again. But it was there [at Worlds] that I enjoyed skating again. Before Worlds, it was just like, 'I have to compete, I have to train', and the love of the sport was disappearing a bit. And then I was talking with my mental coach [Eline Berings], and she said, like, 'Why are you doing this? Because you love this, right?' And I was like, 'Yeah, sure. I do love this.' But I lost the feeling of it. And because of her [Eline], I got the feeling back. And at Worlds, that was the first competition that I really enjoyed because I was there and I was proud of myself. I didn't want to have any pressure on me. There were a lot of expectations (on me) and that was just something different that I had to learn to adjust to."
Anna Bechtel is a freelance writer currently based in Hamden, CT.
Read more
---