20 Amazing Bodies of Food Network Stars
Here is their wellness advice.
Explore the health and wellness journeys of 20 Food Network stars. From skincare secrets cherished since childhood, like Giada De Laurentiis, to Ree Drummond's eye-opening calorie counting, these culinary experts prioritize well-being. Rachael Ray's veggie-centric diet and Valerie Bertinelli's candid body image journey inspire. Katie Lee dismisses carb restrictions for balance, while Trisha Yearwood's Zumba workouts and Ayesha Curry's manifesting routines motivate. Molly Yeh's garden-fresh produce and Sunny Anderson's 'shred' journey offer insights. Read on.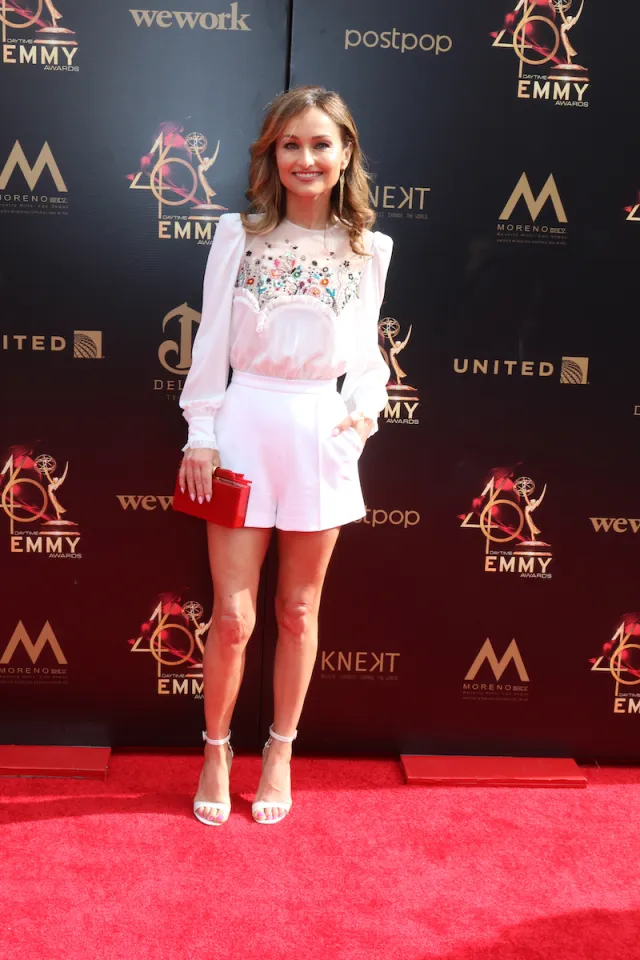 Giada De Laurentiis tells People that skincare and self-care are very important to her. She says that she picked this up as a child. "My mom was very good about self-care, my grandmother was very good about self-care," she said. "I watched them, and I became very diligent at a very young age about taking care of my skin, using sunscreen and just keeping it healthy all the time."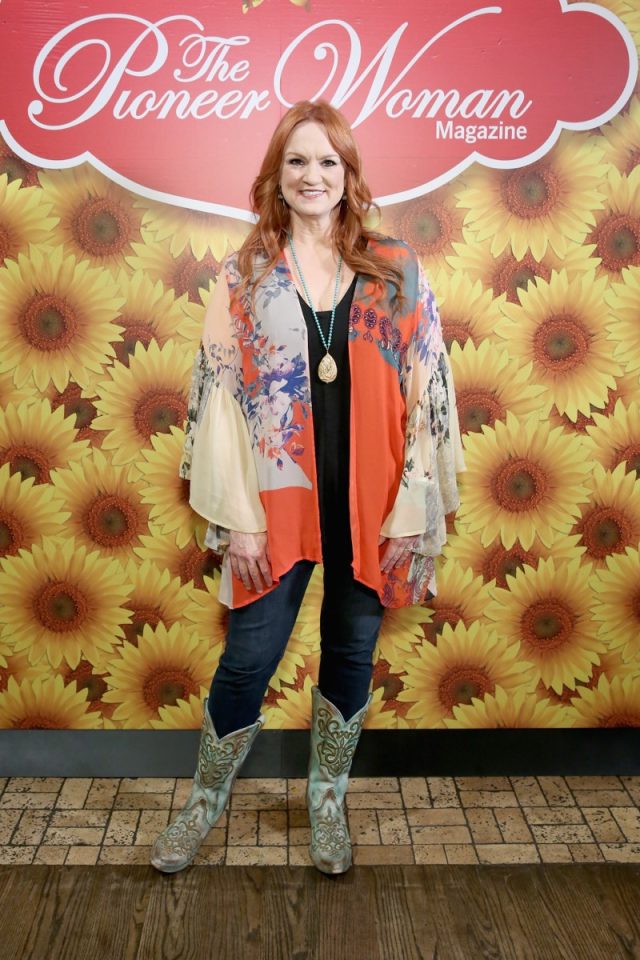 Ree Drummond, better known as "The Pioneer Woman", shared some of her weight loss secrets on her website. "Counting my calories was nothing short of eye opening, and for me it was essential. I'd completely lost track of the calories I was consuming on a daily basis, so it was very helpful to get a handle on what I was looking at. I could tell if it was working by whether I was losing weight over time, and adjusted up or down naturally as I went.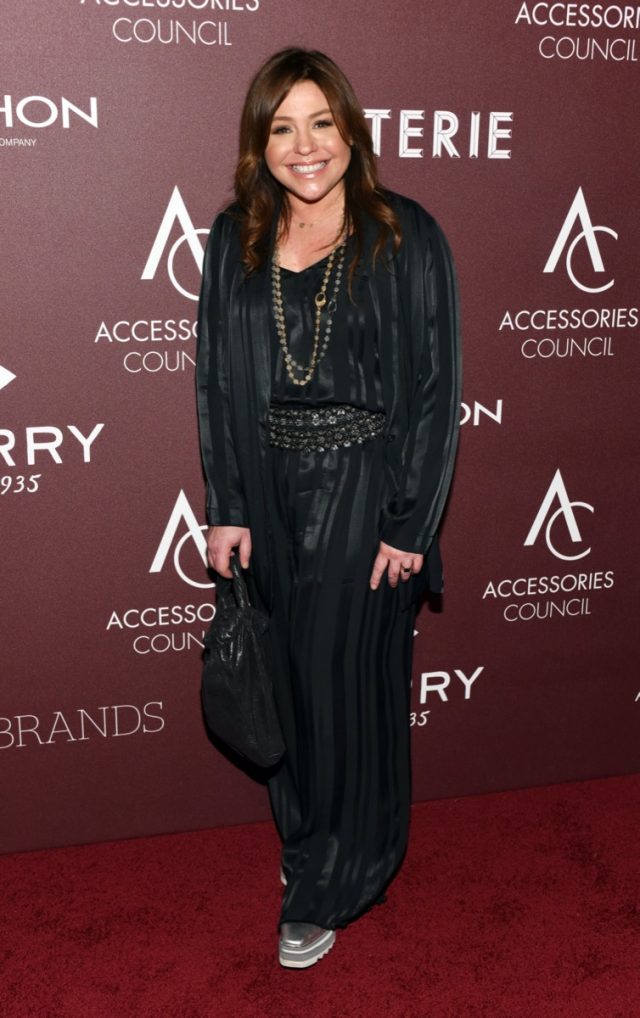 Rachael Ray shared some of her and her husband's favorite foods with EatingWell. "We eat a very healthy diet and eat a ton of vegetables. I got shunned in kindergarten because I was eating a sardine sandwich. I was eating kale before kale was cool."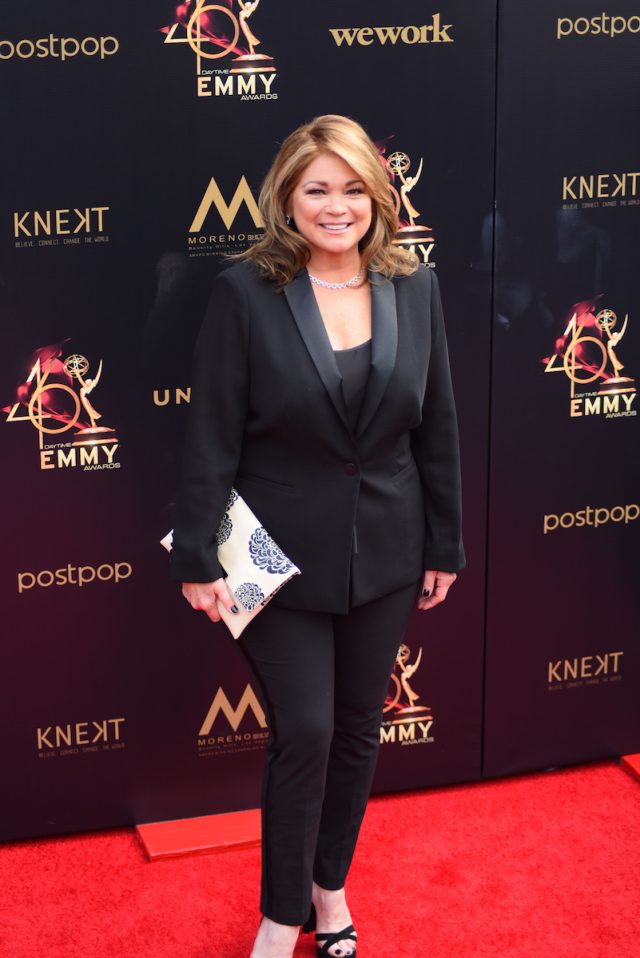 Valerie Bertinelli has been open about her body image struggles. She revealed on Instagram that she is working on them. "Please don't come to me for diet advice. I have failed more times than I have succeeded. Releasing weight is a nice side effect for sure, but this journey has to be, for me, much more than that this time. I'm doing my best to take care of my heart and my head and recover from verbal and emotional abuse that I finally realize I did not deserve."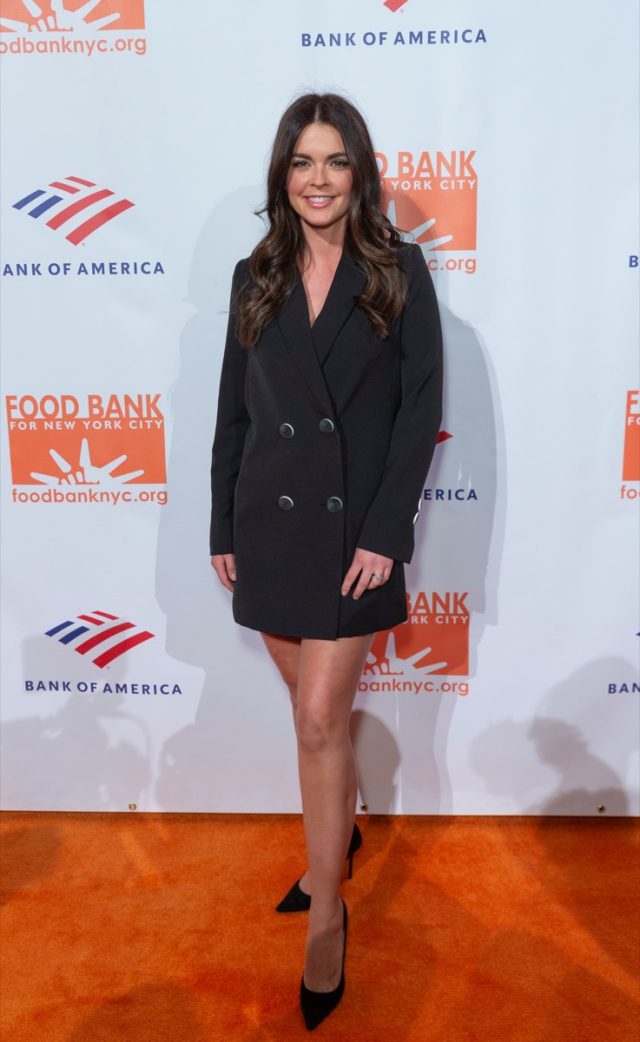 Katie Lee shared her diet secrets with Health Magazine. "I don't subscribe to that no-carb thing. I'm so sick of the Atkins diet and all that. First of all, if you're not eating carbs, all you do is think about them. It's one of those things that you take out and, initially, you lose weight, but you are miserable. So pizza and also french fries — with an absurd amount of ketchup."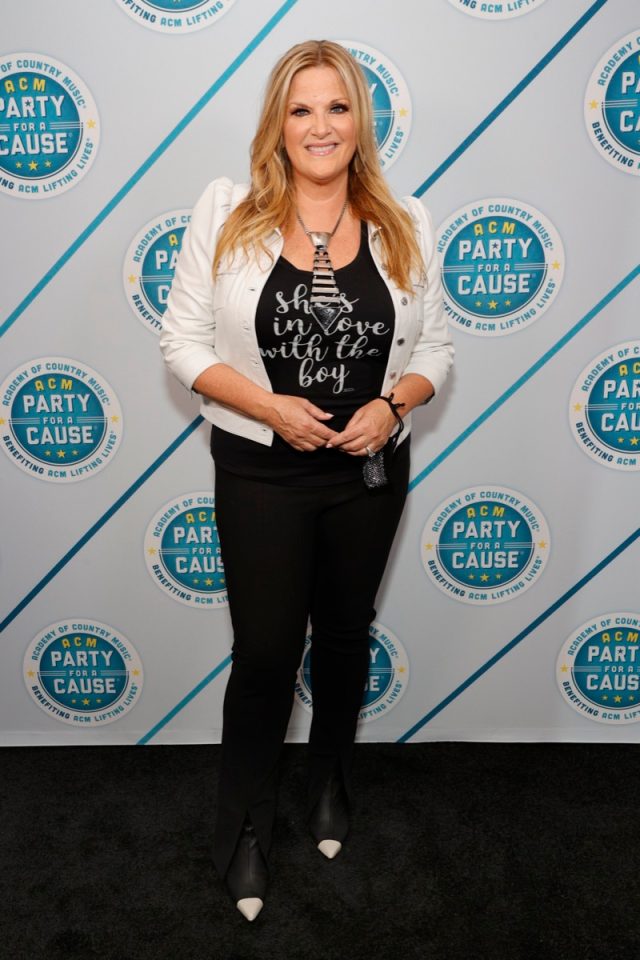 Singer and TV host, Trisha Yearwood, shared her weight loss secrets in a 2013 interview with Good Housekeeping. "If I go to Zumba at 6:30, I don't get home until almost eight o'clock. I don't want to eat after I've burned all those calories, plus I don't have as much free time before bedtime."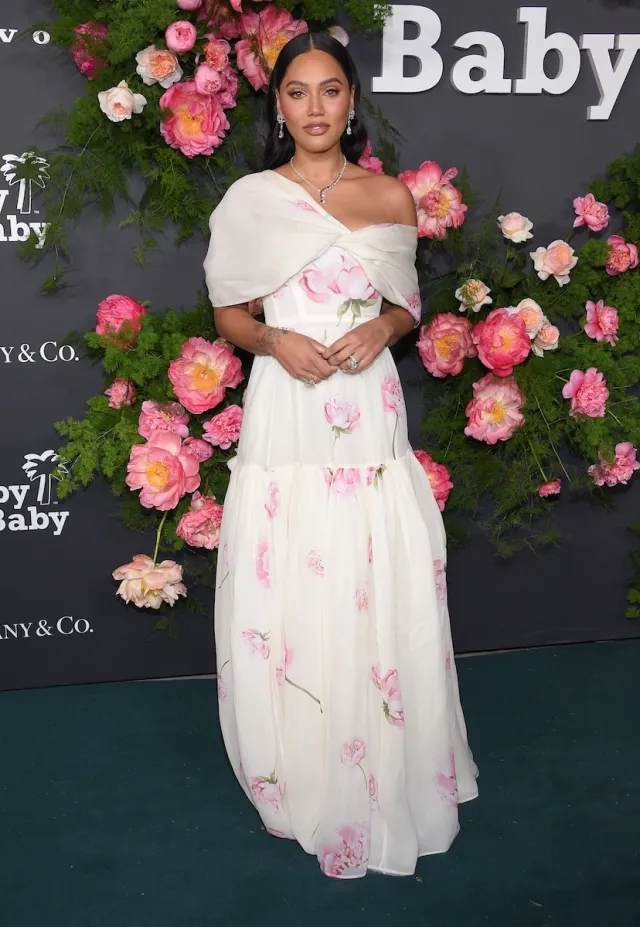 Ayesha Curry has been working hard on her wellness routine. "I've kind of been going through a health journey for the past three years now," she tells People. "I'm into manifesting and writing things down and setting my intentions and goals. I am obsessed with that and I find that it really works for me, being able to visibly see things."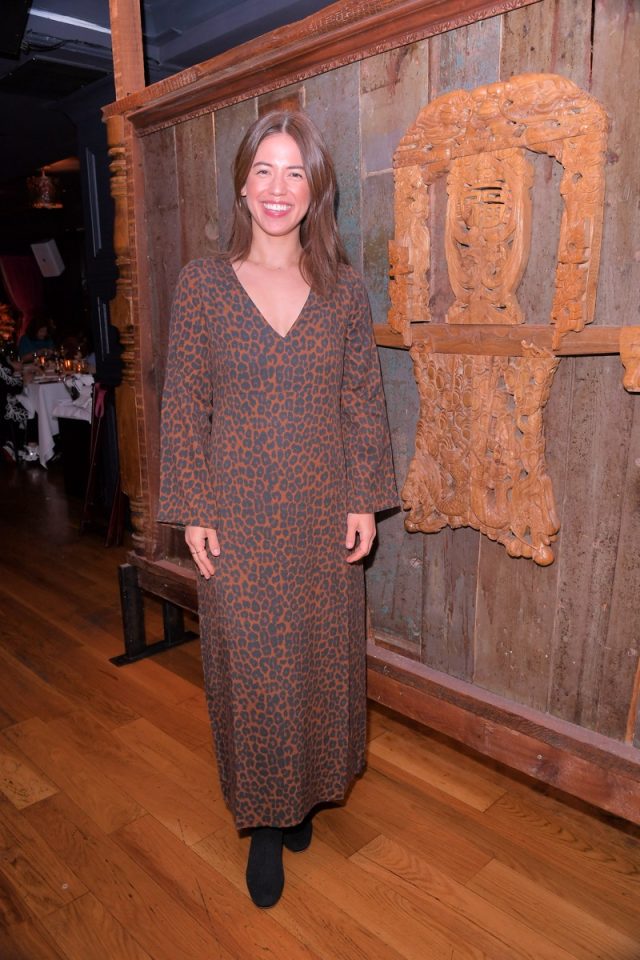 Molly Yeh makes sure to eat healthy. She shared some of her favorite foods on an episode of The Actor's Diet podcast. "During the summer, it is amazing to be able to go outside, and I'll get a tomato, a cucumber, herbs, and maybe an onion…I love being able to have all this food right outside my door."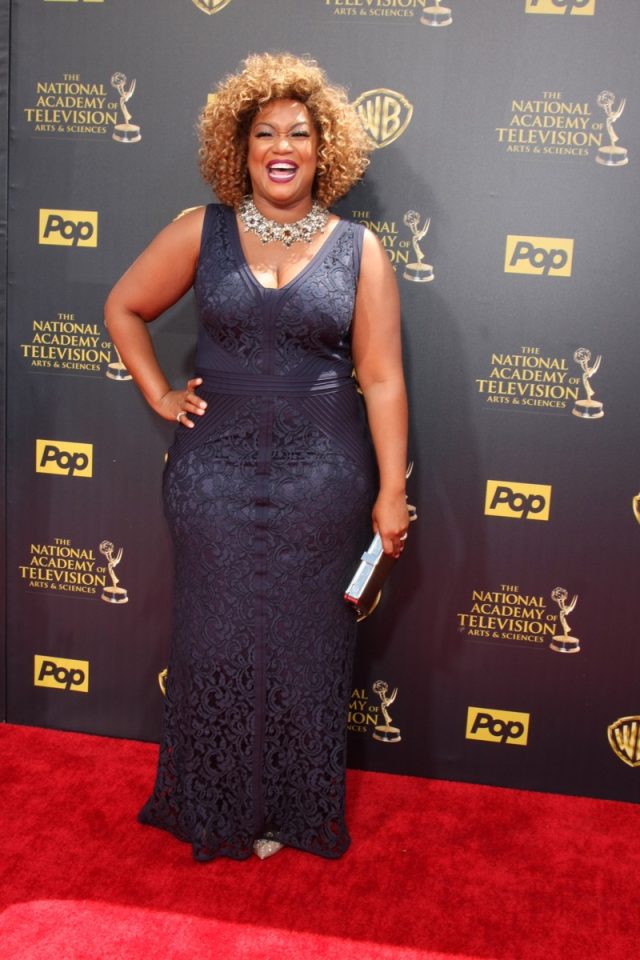 In 2013, Sunny Anderson shared her weight loss secrets on an episode of Rachael Ray. "I worked really hard on a specific dream in my life and with that dream came some weight gain. A lot of people make jokes about the 'Food Network 10' and I always say I'm an overachiever because I did it twice! With 'shred' I realized I can have my dream and still take care of me."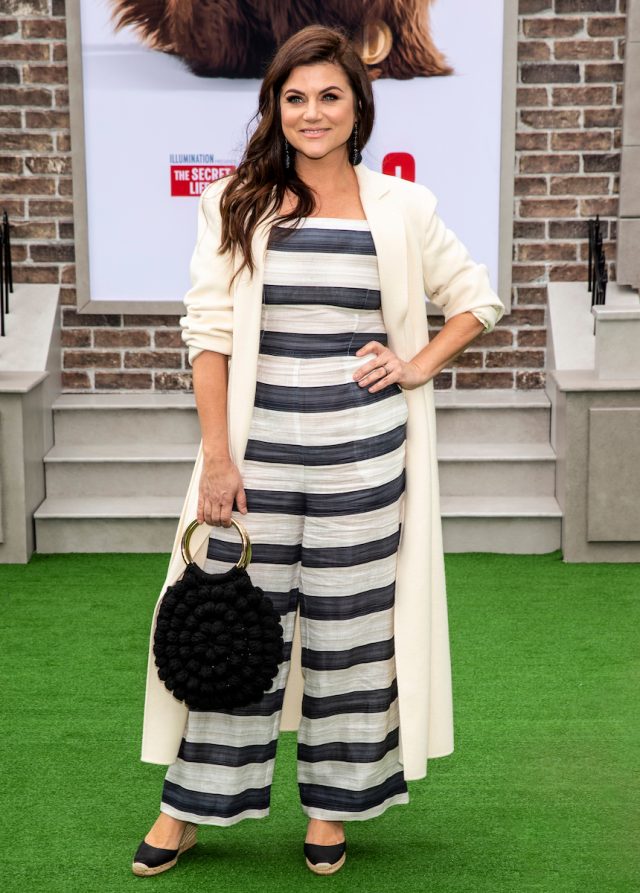 Tiffani Thiessen shared her approach to fitness in an interview with SELF. "I've always been someone who doesn't like doing the same thing every day, so I like to change my workouts up. I do strength training and HIIT classes Mondays, Wednesdays, and Fridays, and then I do mat Pilates on Tuesdays and Thursdays. On the weekends I usually go hiking. In California we have such great hikes."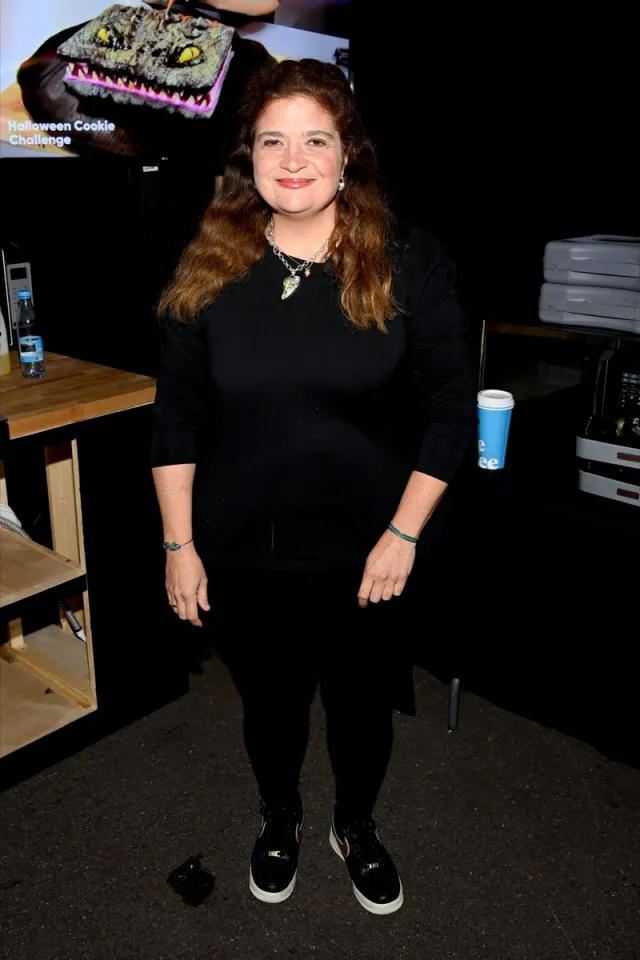 Alex Guarnaschelli makes sure to eat healthy. "I'm a big fan of spice rubs because I think they really get the palate going," she said to Weight Watchers. "I also love adding a splash of red or white wine vinegar — they're my go-tos. Steaming is a great way to cook things. You can brown some onions and then steam a piece of fish and some vegetables and put the browned onions on top."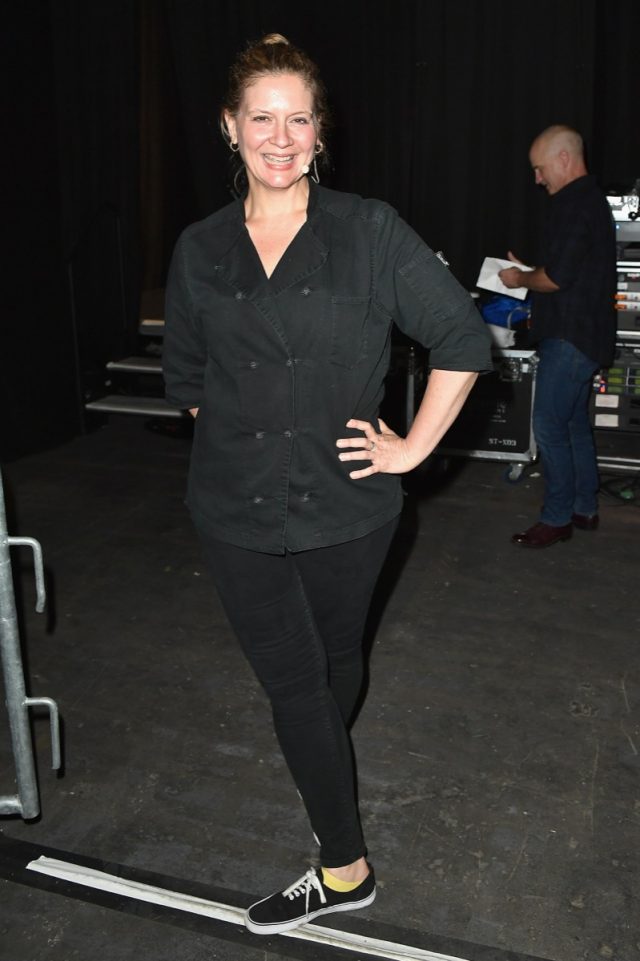 Amanda Freitag talked about her approach to fitness in an interview with Women's Running. "Going outside to jump rope seems awkward at first, but you just do it," she says. "You just go for a big, long walk in the city you're in. Do something, anything, and you'll stay on track."df44d9eab23ea271ddde7545ae2c09ec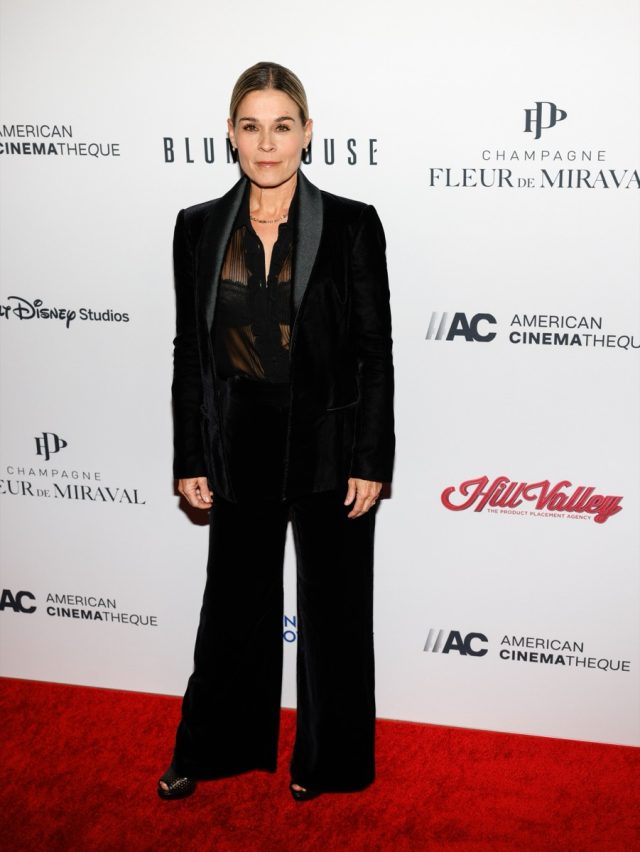 Cat Cora talked about her diet in an interview with People. "I grew up following the Mediterranean Diet — lots of vegetables, leafy greens, fruit, lean meat, more fish, grains and lots of hydrating. I don't deprive myself or deny myself a bit of dessert, but I do everything in moderation."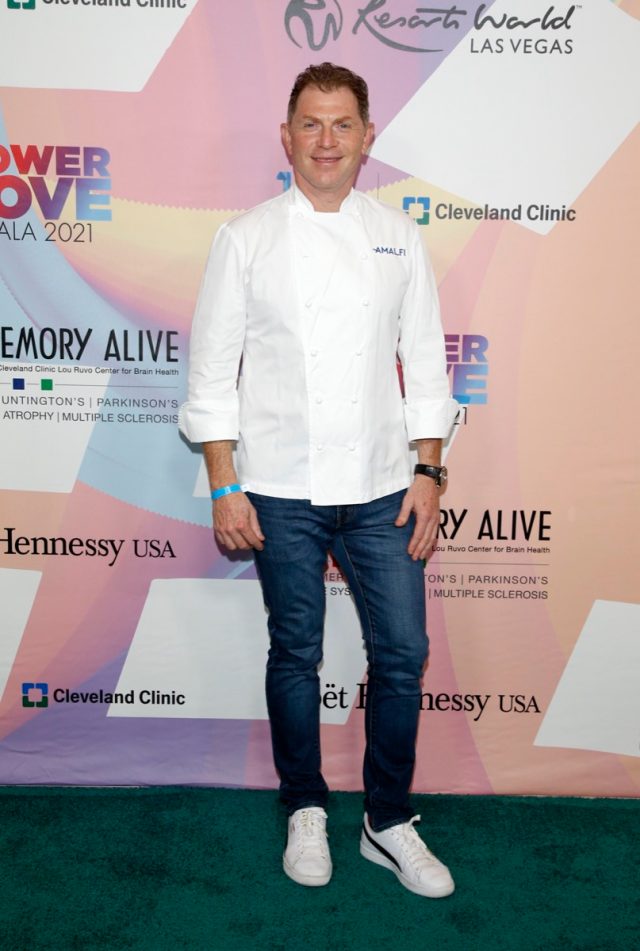 Bobby Flay talked about changes he made to his diet and eating habits to Men's Journal. "When I cooked at home, I started with small steps, like cutting down my portions by 25 percent. I still prepare a lot of my own meals, even for when I travel, and I always measure them out carefully. I also cut down on carbs and added salads into the equation. Even today, on the rare occasion I prepare a party snack like nachos, I make sure there's a green in there, like brussels sprouts."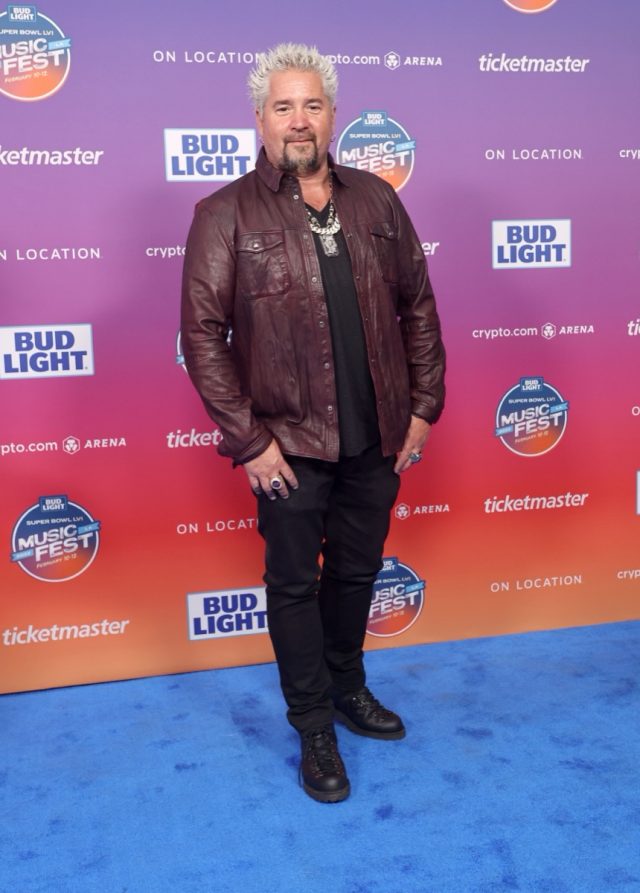 Guy Fieri might host Diners, Drive-Ins, and Dives, but he revealed to People that he practices intermittent fasting. "I don't eat until noon. At first I was worried it would make me sluggish, but my body learned the routine, and my energy increased."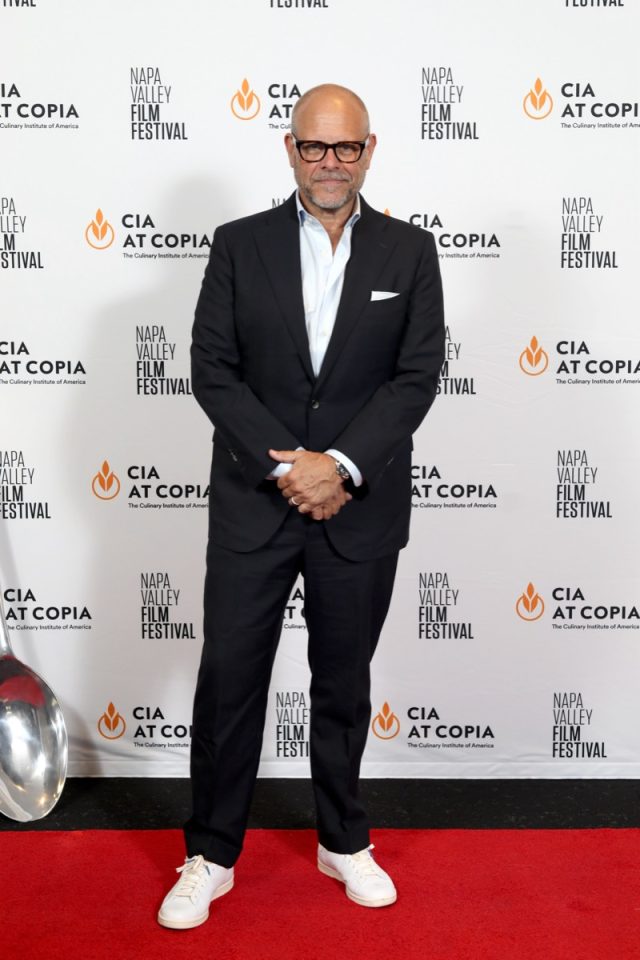 In an interview with Best Self Atlanta, Alton Brown talked about his approach to eating. "Having wrestled with weight my whole life, I knew that a diet based on denial—based simply on don't do this, don't do that, don't eat this, don't eat that—would ultimately fail for me. I rebel against that. I knew if I was going to design a plan that had any hope of success, it would have to be based on not things I couldn't eat but things I had to eat, because that's more proactive."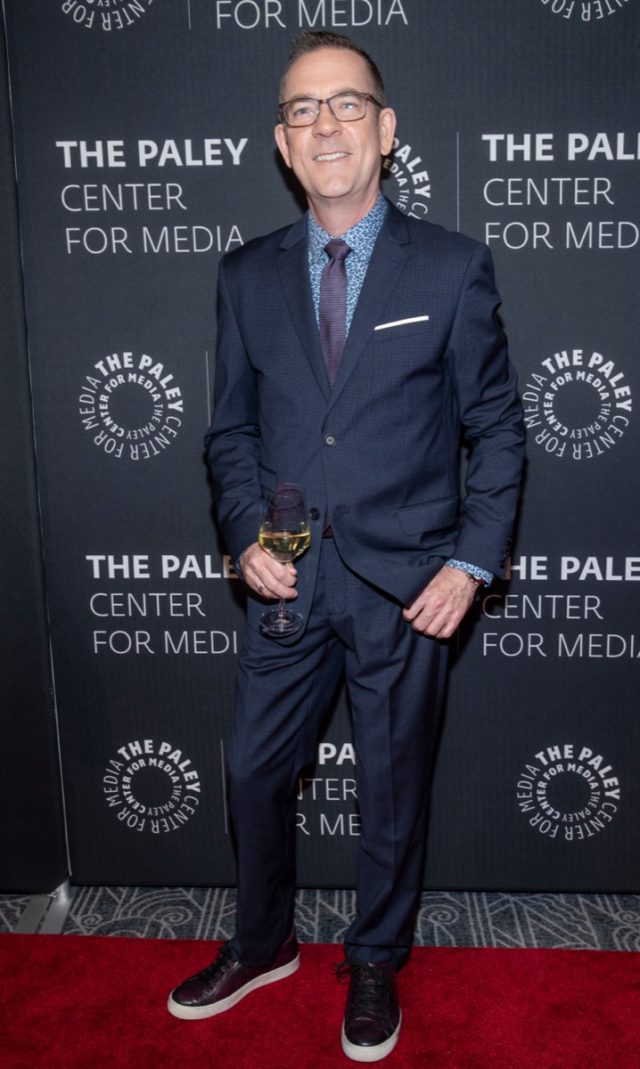 Ted Allen talked about how he approaches hosting Chopped on the Food Network's website. "I look at our contestants as the people who are actually behind the stove truly cooking your food for you day in and day out. They're the ground troops of the culinary world. Most of the chefs who make it to Iron Chef are at the top of their game. Also, those chefs are at a point in their career where they are overseeing the kitchen. Now of course they still have their chops, but that's one of the things that make our show different."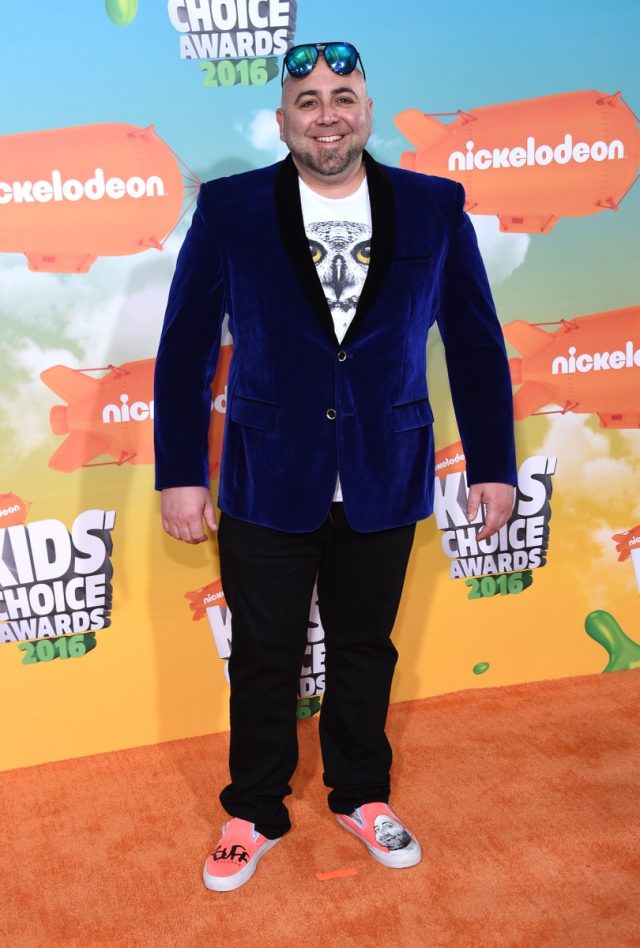 Duff Goldman has started posting his meals on Instagram. His first post was a plate of broccoli, carrots and chicken. He captioned the post, "Eating right is THE HARDEST THING about getting fit … When it comes to nutrition, I feel like my brain and stomach are conspiring against me. The trick is balance. Eat clean most of the time and then have a treat once in a while."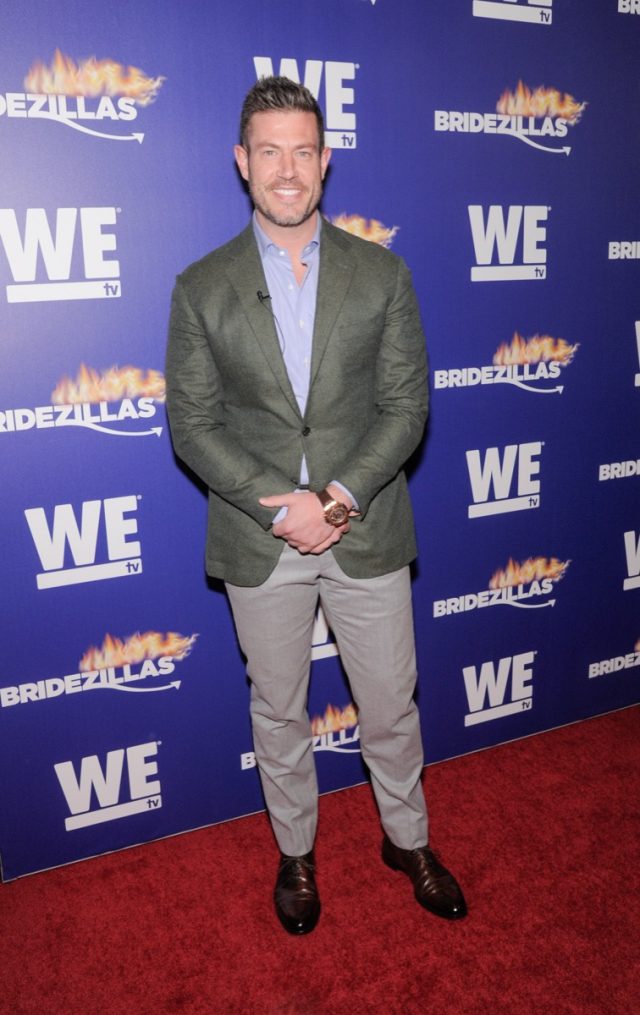 Jesse Palmer made sure to workout during the pandemic. He revealed on Facebook that he worked out with his wife. "Self isolation doesn't mean you can't workout! @emelyfardo put me thru a grueling 'Self Isolation Boot Camp' in our own apartment using simple equipment like bands, ankle weights and a skipping rope! Check out my stories to see the exercises and watch me get tortured by my own fiancée."
Tyler Florence shared some of his diet secrets with Men's Health. "Well, I'm really into intermittent fasting right now. I don't really eat a lot of breakfast anymore, to be honest with you. I found something that works for me, and that's to give my body 16 to 18 hours a day just to really digest and metabolize. I'll eat one meal a day around five o'clock in the afternoon. And I might have a second meal around eight. That's my zone. I'm not weird about it. Like, if I've got a business lunch or something like that, of course I'll eat. You gotta figure out what works and, right now, no breakfast works."
Anna Bechtel is a freelance writer currently based in Hamden, CT.
Read more
---