20 Amazing Bodies of Friends Stars
Friends is an iconic sitcom with iconically fit stars, both regular cast members and guest stars alike. From Jennifer Aniston's healthy approach to nutrition to Lisa Kudrow's empowering journey towards self-acceptance, each member of this iconic ensemble cast has a unique story to tell about their bodies and wellness. We'll also delve into the lives of memorable guest stars like Julia Roberts, Paul Rudd, and Winona Ryder, learning about their fitness routines, skincare secrets, and personal struggles. Discover how these individuals maintain their physical and mental well-being in this intriguing glimpse into the world of Friends stars.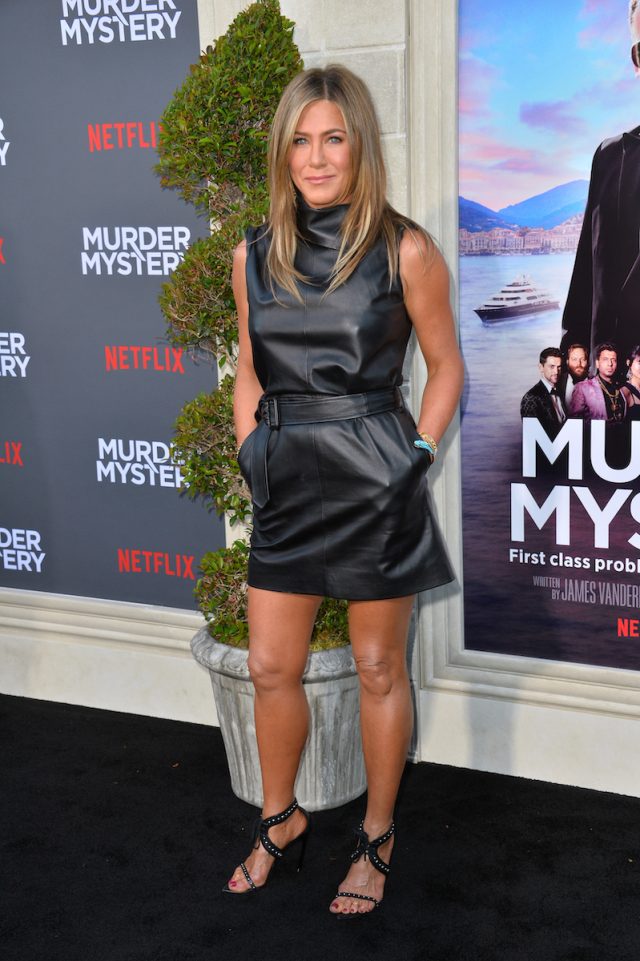 Jennifer Aniston's breakout role was her character of Rachel Green on Friends, which earned her an Emmy. She shared her approach to eating with People. "It's just calories in, calories out, nutrition, what are you feeding your body? Don't eat crap. You've got to get the right amount of sleep. You've got to drink tons and tons and tons of water."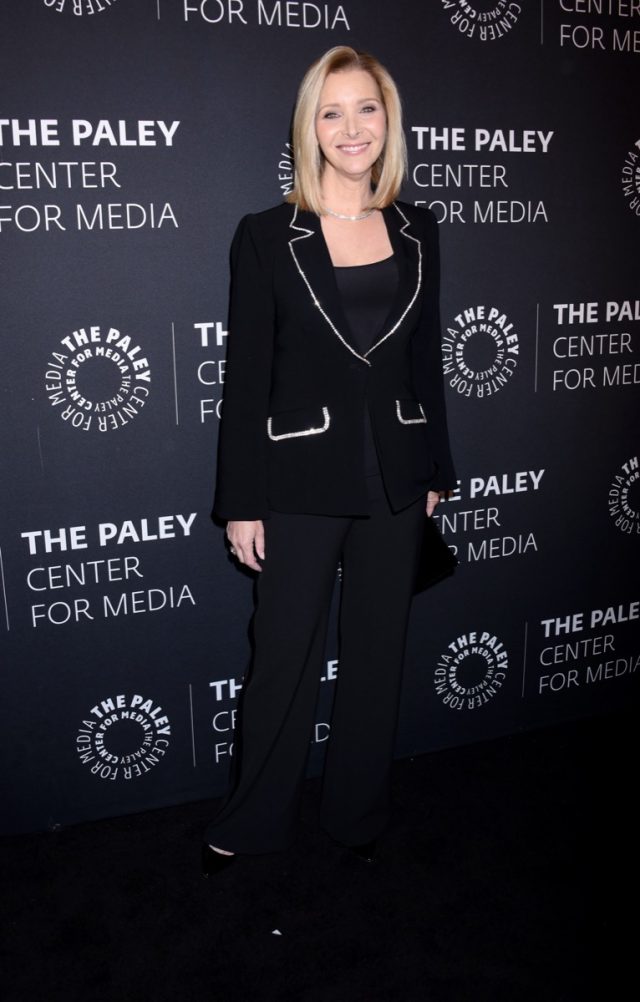 Lisa Kudrow played the quirky Phoebe Buffay on the show, and became the first cast member to win an Emmy. On an episode of the WTF with Marc Maron podcast, Kudrow revealed that she struggled with body image on Friends and shared how she pulled herself out of this. "I just realised, 'Oh no, it's OK. This is just what I look like. That's OK'. I mean, do what you need to do to be healthy. But this is your body, it's OK."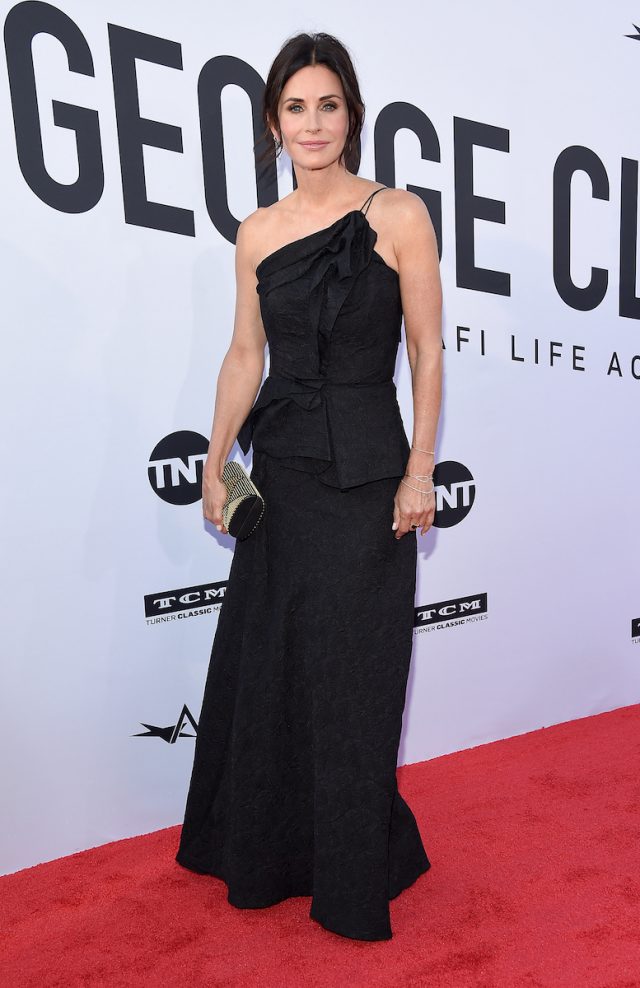 Courteney Cox played Monica Geller on Friends. She shared her wellness secrets in an interview with Marie Claire. "I take vitamins every morning. I used to do celery juice in the morning for about two years. I was so obsessed with it that I even did it on vacation. I would find a way to get a juicer and do it. Now, I am doing the cucumber, pineapple, ginger, and lemon thing. I don't know if it's cleaning my gut, but it's a way to get something liquid down because it's hard for me to drink water. Finally, I have a cup of decaf coffee with oat milk and honey."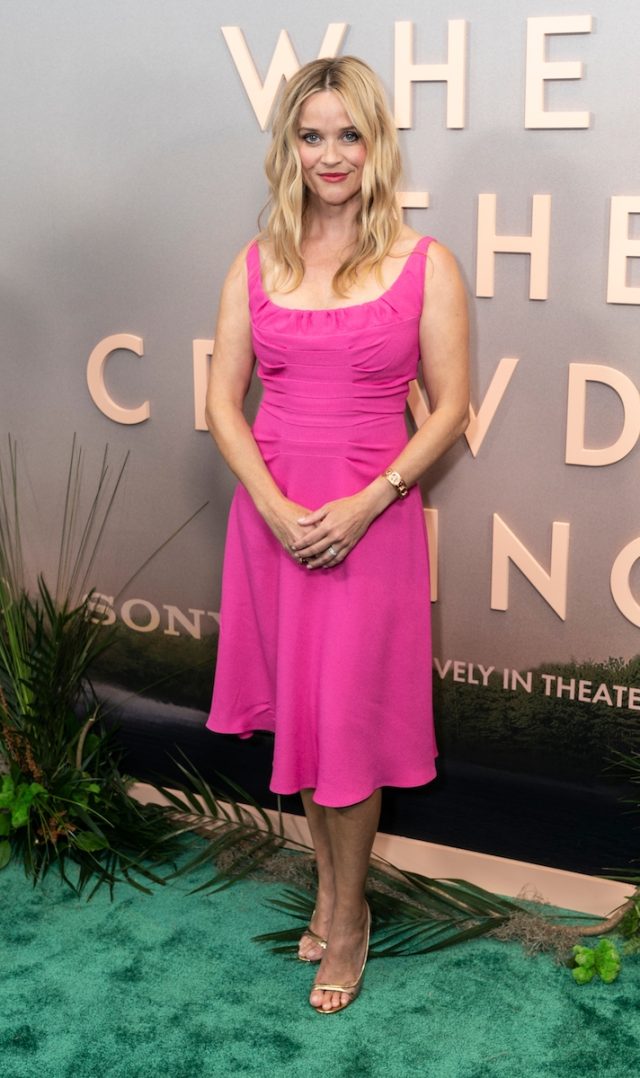 Before working with Jennifer Aniston on The Morning Show, Reese Witherspoon played Rachel's younger sister, Jill Green, on Friends. While speaking at the Australian Real Estate Conference, Witherspoon shared her wellness secrets. "I exercise every day and eat right every day, no matter what is going on. If I'm working way into the night, I eat with frequency and I take care of my mind and spirit."
5
Subhead Goes Right Here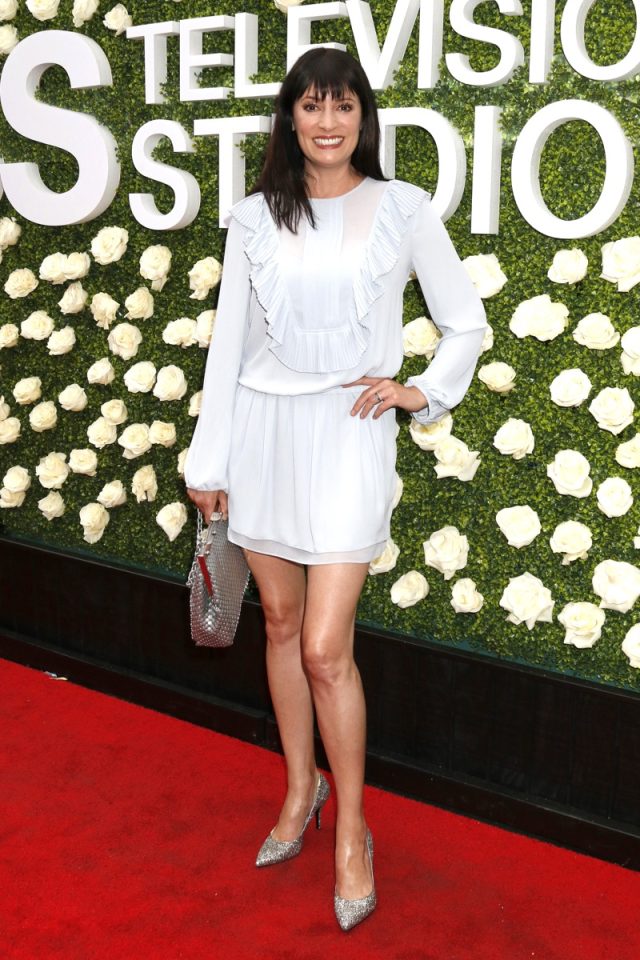 Paget Brewster had a recurring role as Cathy, a love interest for both Chandler and Joey on Friends. Brewster opened up about her decision to not color her gray hair on Twitter. "I like my grey hair. I have felt pressure to dye it, pretend to be 35 again, no thanks. We all have huge issues to address, I know. This is one small  battle. But I think all of us have small personal battles. Let's start by being kind to each other, even when we disagree. Please."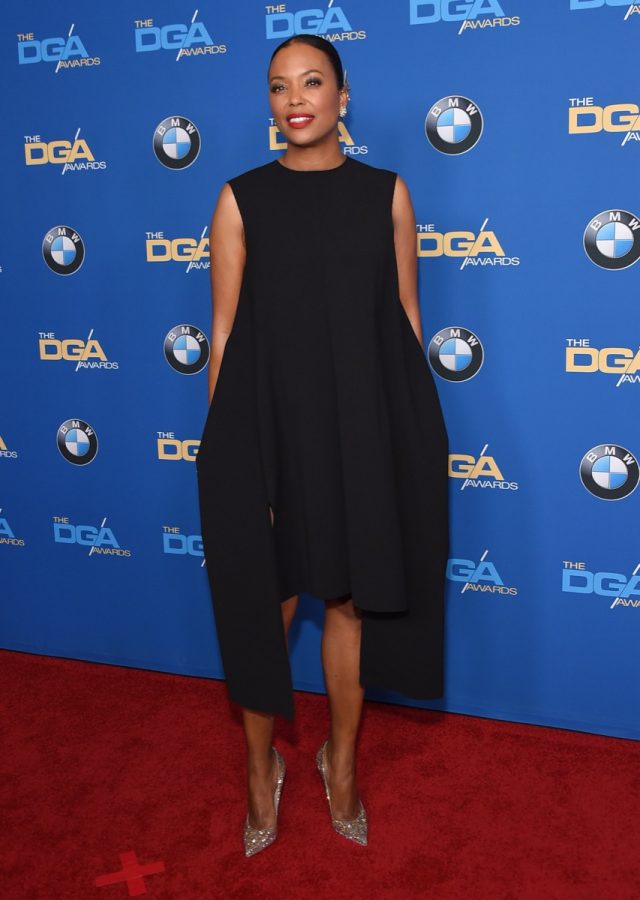 Aisha Tyler played Dr. Charlie Wheeler, a paleontologist and love interest for Joey and Ross. She was one of the few recurring characters of color on the show. Tyler shared her approach to eating in an interview with People.  "I'm not super strict. I try to be as disciplined as I can during the week so that I can eat what I want on the weekends, which includes pasta, bread and other fun stuff."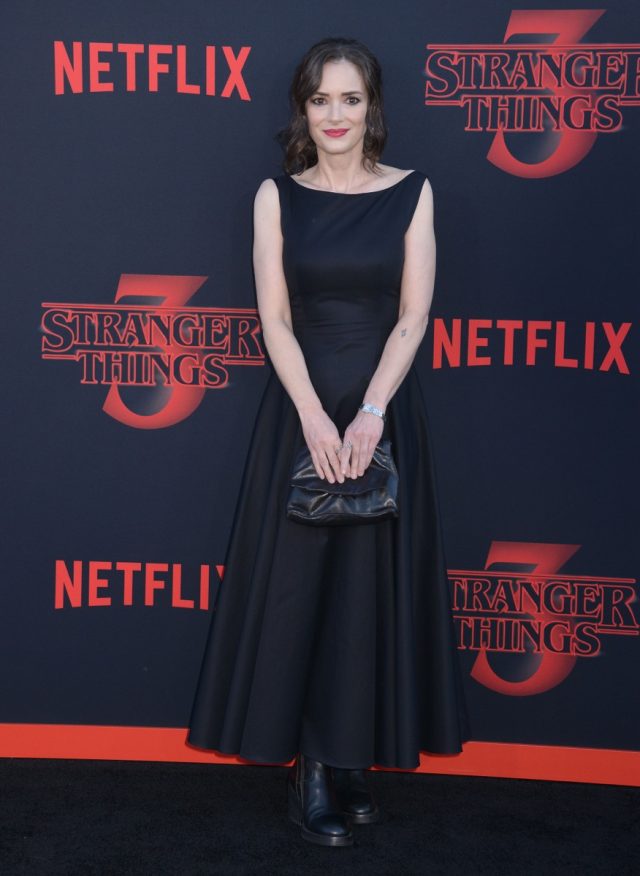 Winona Ryder has done a lot in her career, including being one of Friends' most memorable guest stars. Ryder played Melissa Warburton, a sorority sister of Rachel's whom she had a romantic encounter with. Ryder shared some of her skincare and beauty secrets with Allure. She says that she doesn't like to wear too much makeup when she isn't working. "When I'm not working, just sunscreen and lip balm. If I go out, tinted sunscreen and lipstick."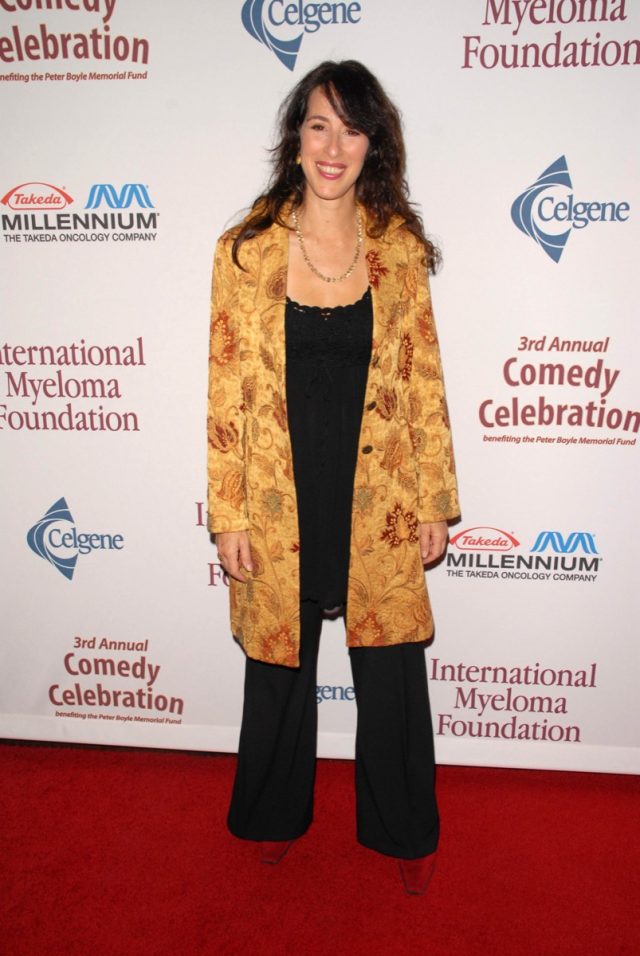 Maggie Wheeler had one of the most memorable roles on Friends. She played Janice, Chandler's on-and-off girlfriend, with a very distinct voice. She shared how she got into acting in an interview with Closely Observed Frames. "I think I was always drawn to the arts and to entertaining. I loved making people laugh from the time that I was very little. I did pursue opportunities in theater when I was in school and when I was pretty young. There was community theatre to do. I would always jump on and do that. I was in an after school theater company that did musical theater for children. Those were my high school years, I would go from school to rehearsal and we'd put shows on at the weekend. Then I went off to the American Conservatory Theater in San Francisco the summer that I turned 17. I had an incredible teacher there, Anna Deavere Smith, who is an extraordinary actress and playwright and it was such a gift to me that I landed in her classroom at such a young age."
Brooke Shields was one of many guest stars in the season 2 episode, "The One After The Superbowl." She played Erika, a fan of Joey's who thinks he is actually his Days of Our Lives character. In an interview with InStyle, Shields revealed that she got into meditation during the pandemic, and talked about the impact it's had on her. "I'd never focused on the spiritual element of exercise or the idea of honoring your body and soul. Those were just words before; they didn't feel realistic. Working out has never been Zen for me. None of the exercising I've done in the past has stemmed from me loving it, or from it giving me any peace of mind. When I was younger, it was all ego-based: If you want to be in this campaign, you have to stay fit. If you want to be in this Broadway show, you have to be this fit; you have to dance this much every day. Everything was a goal."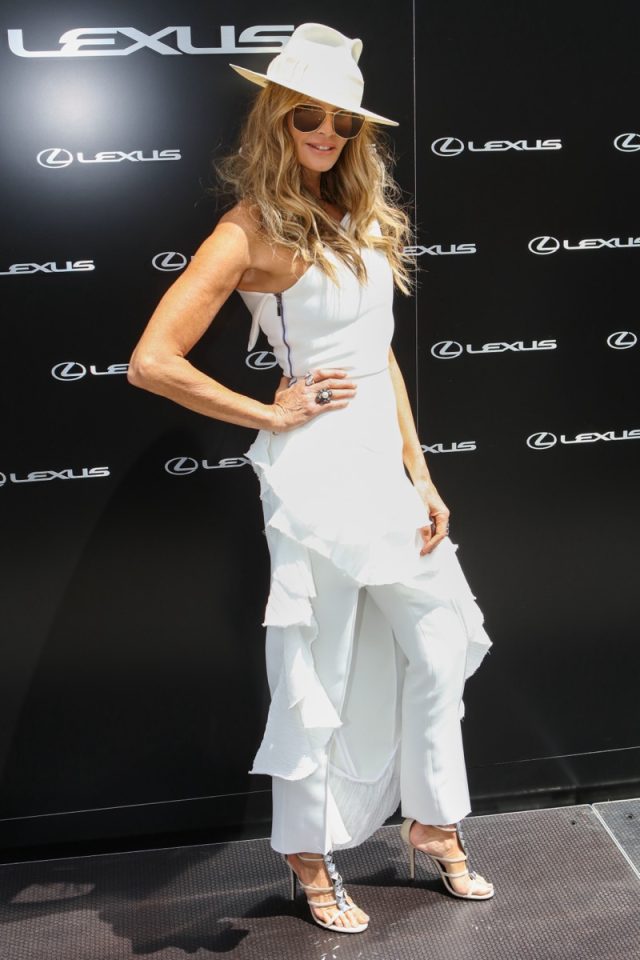 Model Elle MacPherson had a recurring role as Janine, Joey's new roommate and love interest. She shared some of her diet secrets in an interview with Harper's Bazaar. "I have three meals a day and two snacks, mid-morning and afternoon. I have a bit to eat with my son at 6:30am after my drinks. I might have a poached egg sometimes, or half an avocado or some muesli that I make in the dehydrator with nuts and seeds and a little bit of coconut and cinnamon, and I'll mix that with some fresh hemp or almond milk that I make myself."
Christine Taylor played Ross' girlfriend, Bonnie, at the end of season 3 and the beginning of season 4. She shared how she and her husband, fellow actor Ben Stiller, are getting their kids to eat healthy with Organic Spa Magazine. "Learning by example is one of my goals for them," she says. "Part of the goal for Ben and I is that the kids see healthy food in our house, the shift has started to happen, and that shift will happen for them, eventually, by themselves. You get a little older and wiser, and it's nice to connect the dots."df44d9eab23ea271ddde7545ae2c09ec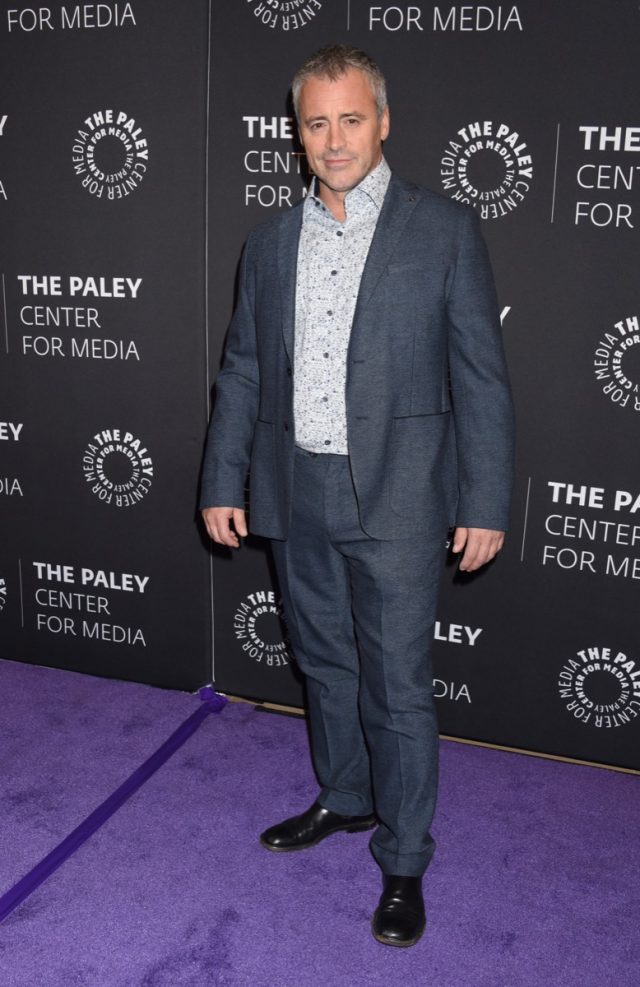 Matt LeBlanc played Joey Tribbiani on both Friends and his spinoff Joey. He also played a fictional version of himself on Episodes. LeBlanc opened up about his role on Episodes to IndieWire. "People would ask me, 'Are you worried people will think that's what you're really like?' And, well, if I do my job right, then hopefully people will think that's what I'm really like. That's what an actor's job is: to make people believe. So I got past that early on because the writing was good, and I didn't mind being the butt of the joke because the joke was good."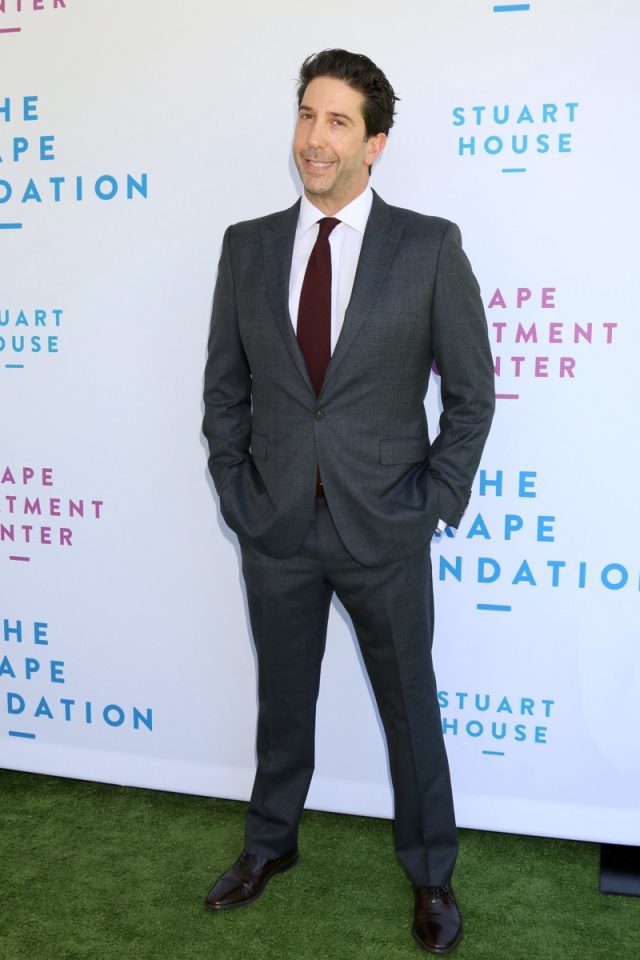 David Schwimmer played Ross Geller on Friends. He talked about how he handled fame on the Awards Chatter podcast. "As an actor, the way I was trained, my job was to observe life and to observe other people, so I used to walk around with my head up, really engaged and watching people," he said. "The effect of celebrity was the absolute opposite: It made me want to hide under a baseball cap and not be seen. And I realized after a while that I was no longer watching people; I was trying to hide. So I was trying to figure out: How do I be an actor in this new world, in this new situation? How do I do my job? That was tricky."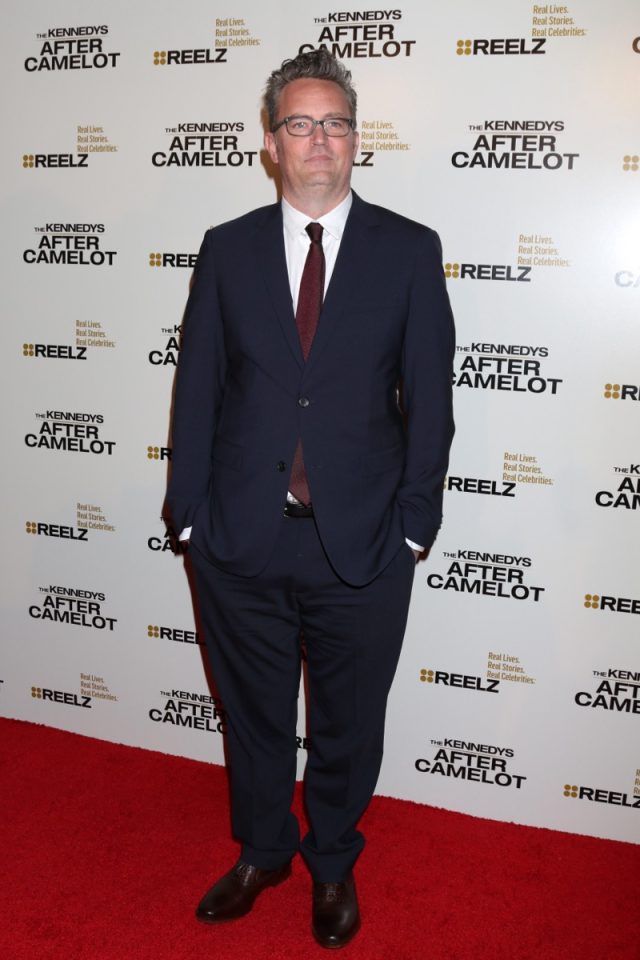 Matthew Perry played the sarcastic Chandler Bing on Friends. Recently, he has been open about his struggles with addiction, even writing a book on it. In the book, he encouraged other people who are struggling to hang in there. "For all of the sufferers out there. You know who you are. It's still a day-to-day process of getting better. Every day. It doesn't end because I did this."
Hank Azaria played Phoebe's scientist boyfriend, David on the show. In an interview with Esquire, the actor opened up about his struggles with an eating disorder. "I actually had some anorexia issues as a teenager—body image and weight issues—and got much too skinny by the time I was like 14, 15. It's something I'll always struggle with. I have an obsessive, addictive mind. I don't take for granted being physically fit and healthy. The same way I needed to construct my acting ability, I needed to construct a healthy body. And I'm unwilling to let it go in my old age. Going for a run and working out is like meditation for me. At the end of aerobic exercise, you can't be bummed. It's not possible."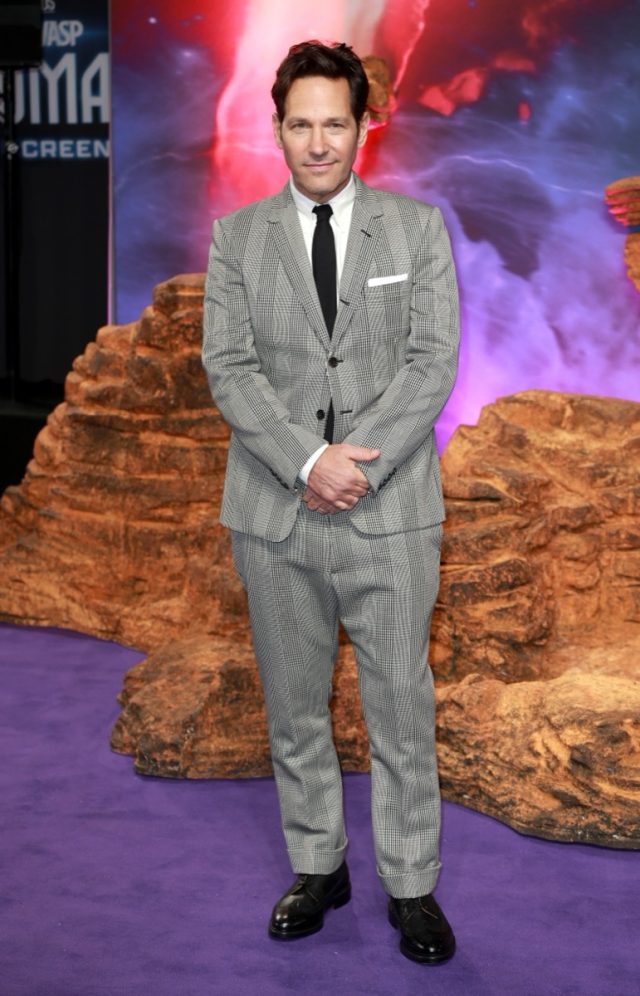 One of Paul Rudd's many roles was as Mike Hannagan, Phoebe's eventual husband on Friends. He shared how he stays in shape to play Ant-Man in the Marvel Cinematic Universe with the Las Vegas Review Journal. "You can talk about diet and the gym, but the truth is one of the best ways to get in shape and feel great is to pay attention to your sleep," he says. "I know a lot of people who get to a certain age and only sleep four or five hours a night. They even get up at 5 in the morning to train. If there is a way to get eight hours of sleep in your life then you will feel so much better."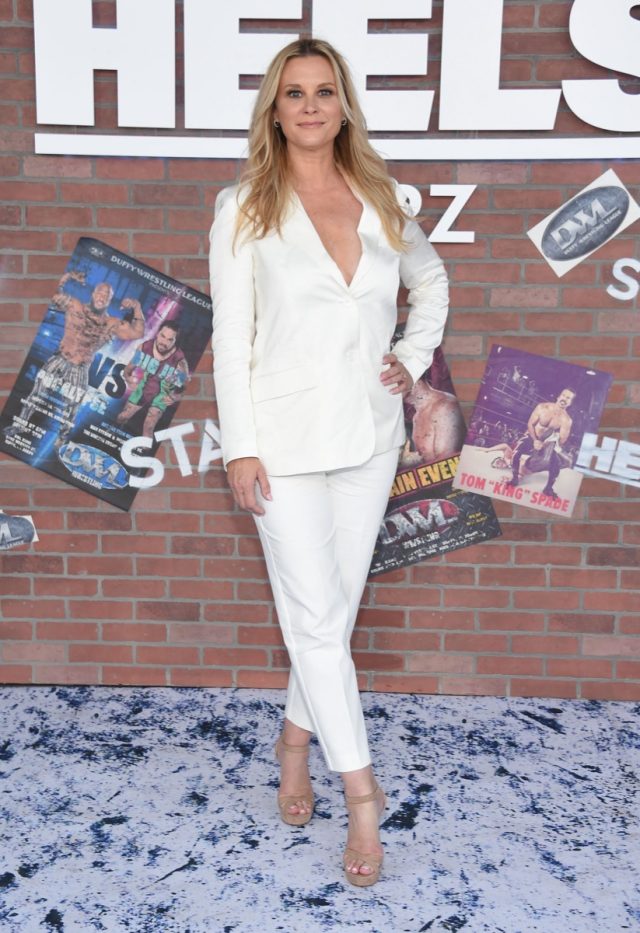 In addition to her role as Mona on Friends, Bonnie Somerville also starred on Code Black. She shared what it's like working on the set to Parade. "We rehearse all the time. We come in on our days off and practice. We rehearse before takes. That's pretty challenging because it's not only about the lines and the emotional state and the acting, then it's about the technical stuff. Also the speed of our show is so fast that you need to get it right."
Julia Roberts guest-starred as Susie Moss, where she played a love interest for her real-life boyfriend at the time, Matthew Perry. Roberts shared her wellness secrets with The Independent. "Accomplishment, clarity, energy, strength, joy… These are all things I give myself through working out, and I can feel it in everything I do."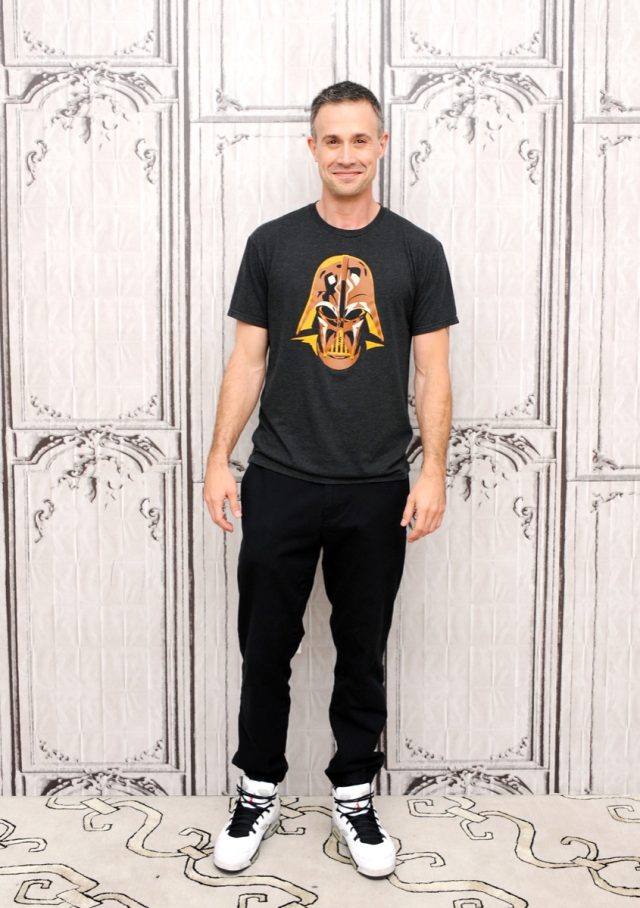 Freddie Prinze Jr. had a memorable guest appearance as Ross and Rachel's male nanny. He is passionate about helping the environment and talked about this to GreenMatters. "I think being more conscious of the impact that certain foods have on the environment, and being able to incorporate those meatless meals into our clean eating habits is definitely a step we've made in the right direction."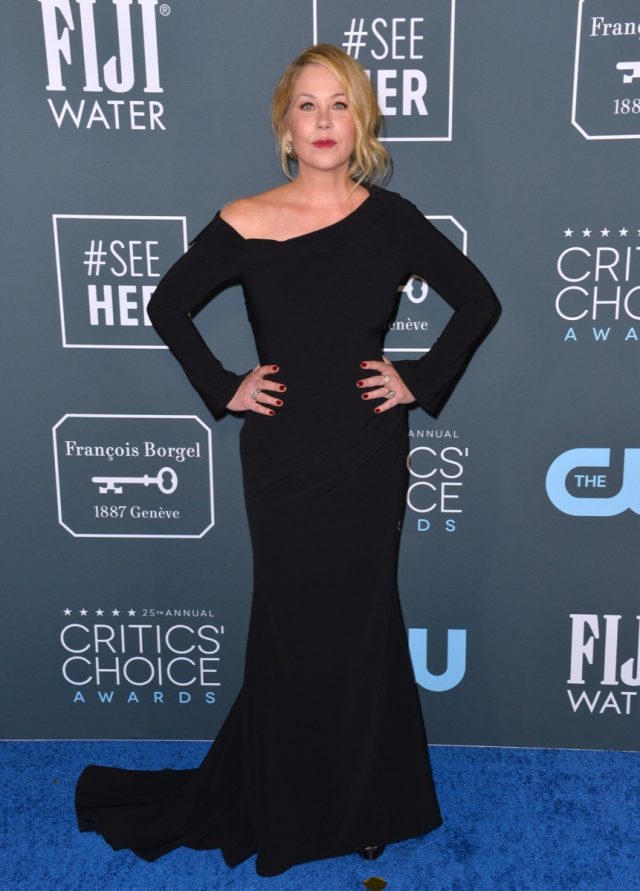 Christina Applegate played Rachel's sister Amy on Friends. She has MS, and opened up about how she is taking care of herself to Vanity Fair. "I actually don't want to be around a lot of people because I'm immunocompromised," she said. "I have my friend who lives here during the week and she helps me take care of Sadie. And then on the weekend I have a caretaker. I also don't want a lot of stimulation of the nervous system because it can be a little bit too much for me. I like to keep it as quiet and as mellow as possible."
Anna Bechtel is a freelance writer currently based in Hamden, CT.
Read more
---