20 Amazing Bodies of Hallmark Channel Stars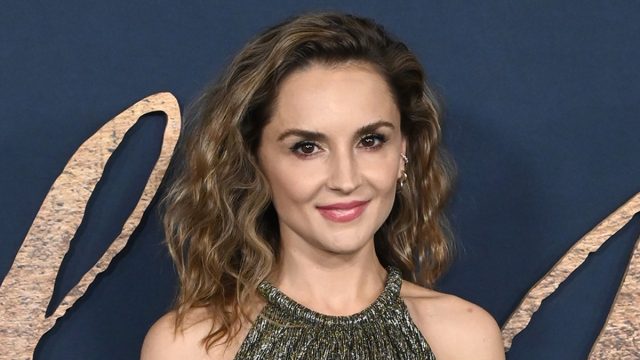 In the enchanting world of Hallmark Channel, where heartwarming stories and love take center stage, the stars behind these beloved films are more than just actors—they're dedicated individuals with amazing bodies and lifestyles worth celebrating. Join us on a journey as we explore the wellness secrets and daily routines of 20 Hallmark Channel stars, from their fitness regimens to their healthy eating habits. From Lacey Chabert to Janel Parrish, discover how these talented performers maintain their well-being while bringing joy to audiences worldwide.
Lacey Chabert has starred in several Hallmark films, including The Wedding Veil series. She broke down her daily routine in an interview with Us Weekly. Chabert likes to workout first thing in the morning, and she shared her go-to's. "Sometimes I put in my earbuds and walk around the neighborhood, but I love when I'm able to get to Pilates."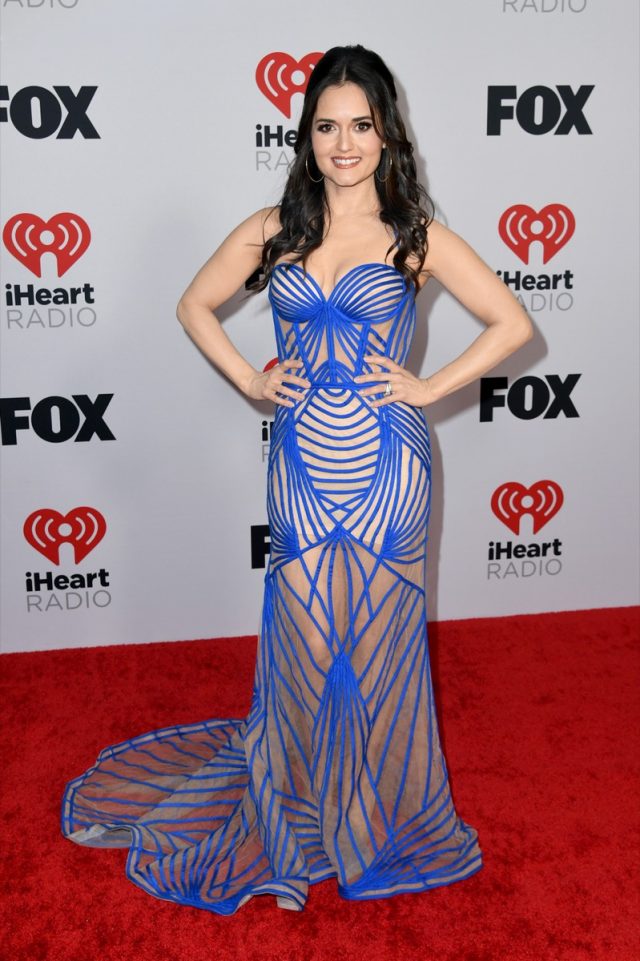 Danica McKeller's Hallmark projects include, Campfire Kiss, Love and Sunshine, and Christmas She Wrote. She shared her diet secrets in a 2013 post on her website. "LOTS of water, NO soft drinks, and especially NO DIET SOFT DRINKS. They are the worst. They make you crave unhealthy food and I happen to believe that they mess up your metabolism. I hardly drink alcohol, and I don't drink coffee. I even limit my juice, because that's a lot of concentrated sugar. It's much better to eat a piece of fruit than to drink juice!"
Alison Sweeney has starred in Hallmark projects like the Murder, She Baked series, The Wedding Veil series, and the Chronicle Mysteries series. She shared her tips for eating healthy to New Beauty. "Preparation is key. I don't have time every day to wash fruit, chop vegetables or go to the market, so I really focus on having only healthy options readily available, from stocking my refrigerator with great fruits and raw vegetables to having raw nuts in the pantry and planning ahead as much as possible. Salads are always satisfying and easy to prepare, so those are a definite go-to."
Holly Robinson Peete stars in Morning Show Mysteries, The Christmas Doctor, and Our Christmas Journey. She shared some of her wellness secrets in an interview with New Beauty. "I also set intentions in the morning and will meditate some. I'm not a very patient when it comes to meditating, I kind of hit it and quit it. I can't really meditate for hours and hours or handle a retreat; I just get a quick one in and go about my day. I try to get some time on the treadmill just to walk, and I've wanted to get back into pilates. I used to do it when I was younger, but I haven't found the time, yet."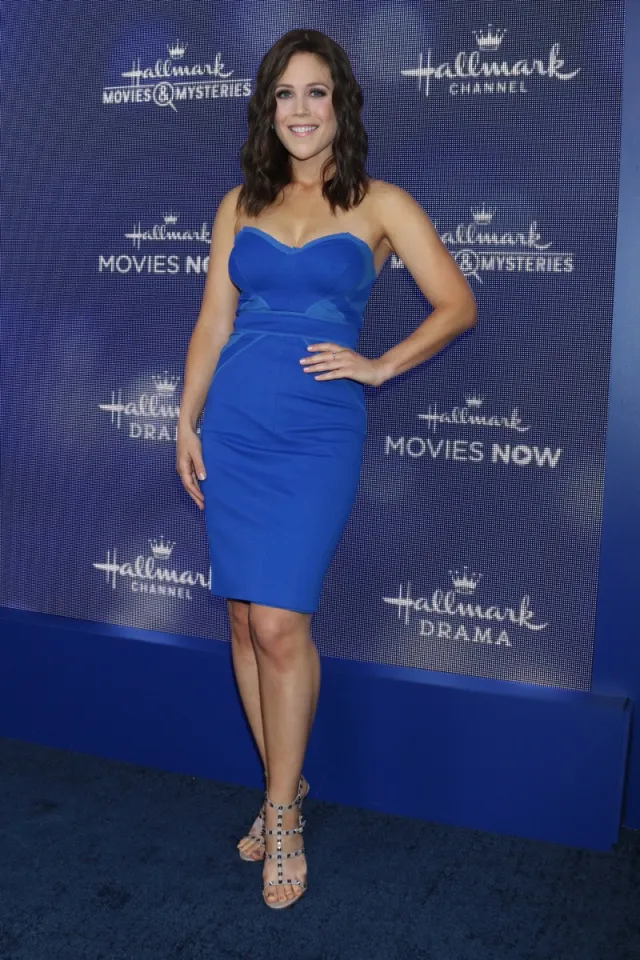 Erin Krakow is best known for her role in When Calls The Heart. She shared some of her wellness secrets in an interview with My Devotional Thoughts. "I don't have any secrets or magic tricks for maintaining a healthy lifestyle, but I do try to eat healthy (when I'm not inhaling vanilla cookies with Lori). I'd honestly much rather eat a giant bowl of watermelon than a slice of chocolate cake. And I try to stay active. Some of my favorite forms of exercise are hiking, dance aerobics, and yoga."df44d9eab23ea271ddde7545ae2c09ec
Autumn Reeser has appeared in Hallmark projects like The Wedding Veil series, The 27-Hour Day, and A Country Wedding. She shared how she stays in shape in a 2013 interview.  "I'm a dancer, so I danced a lot and started doing this [class] called Orange Theory. It's really hard! It involves half an hour of running on a treadmill and then weights."
In addition to her roles on Full House and Fuller House, Jodie Sweetin has starred in Hallmark projects like, A Cozy Christmas Inn. She is also open about her struggles with sobriety. "I look back at things that have happened in the past, and I look at where I'm now, and it's crazy," Sweetin told Us Weekly. "If anything, my life is a lesson to never give up. We all have our demons. When we finally learn to let them go, we get to live and be free."
Nikki DeLoach's Hallmark roles include The Perfect Catch, Sweet Autumn, and Taking The Reins. In 2014, she shared her health secrets with SELF. She says that her go to exercise is called a "Bow and Arrow", which involves weights. "I like feeling strong," says DeLoach. "[This move] allows me to build long, lean, feminine muscles."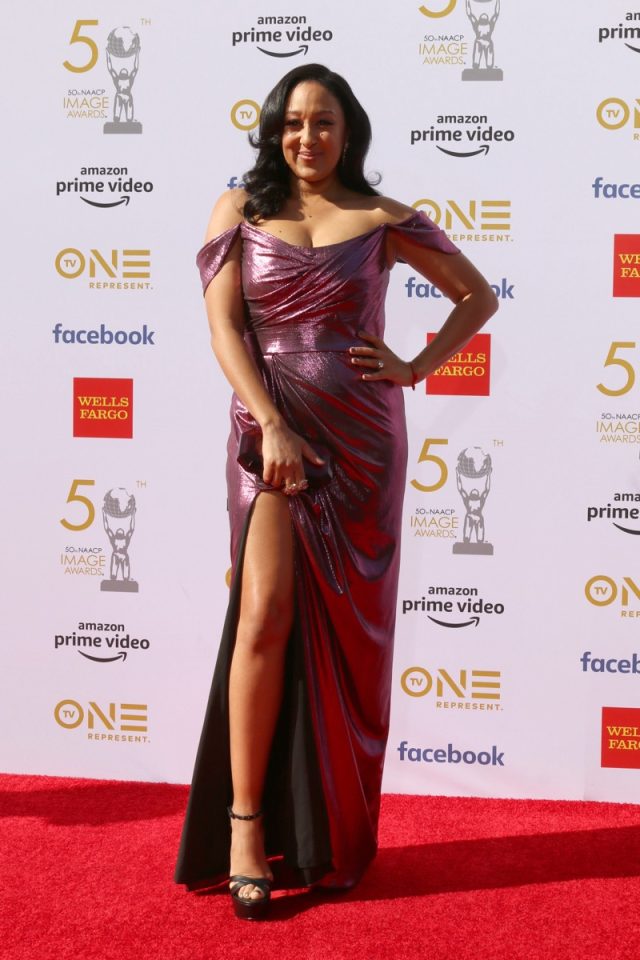 Tamera Mowry-Housely has transitioned to being a Hallmark star, appearing in A Christmas Miracle, Christmas Comes Twice, and The Santa Stakeout. On Instagram, Mowry-Housely revealed that she decided to get healthier during the pandemic. "I'm usually the type of woman who wants to make lemonade when handed lemons. Once the pandemic was upon us, I promised myself I would emerge stronger mentally, physically and spiritually. My #workouts were a place to center myself and finally give myself the self-care I needed. I didn't want a quick fix or fad diets. Those weren't sustainable for me and don't last. I wanted to do it the OG way — burning more calories than consumed through exercise."
Kimberley Sustad has appeared in Hallmark projects like A Godwink Christmas, Emma Fielding Mysteries, and Wedding Every Weekend. She talked about balancing her personal and professional life with My Devotional Thoughts. "Having two little ones at home sometimes would make me feel like things were spinning out of control at times. As a mother, you really do have to do everything for these helpless little people. It takes a lot of energy because you're feeding them, wiping them, dressing them, cleaning them, rolling them over. It is a full-time job when they're that little. But I couldn't have imagined doing anything else."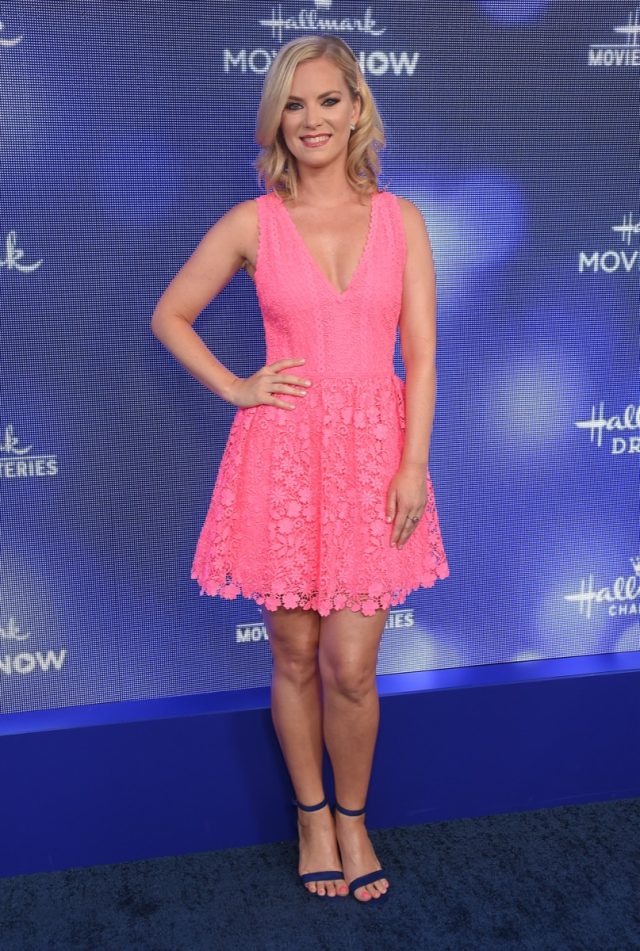 Cindy Busby has starred in Hallmark projects like the Mr. Darcy series, and Chasing Waterfalls. She shared how she stayed in shape during the pandemic to My Devotional Thoughts. "I was doing at-home workouts. To be honest, I was never much of a home workout person. I always went to classes and things like that, but now I have just learned to self-motivate at home, which was something different for me. So that's been really great.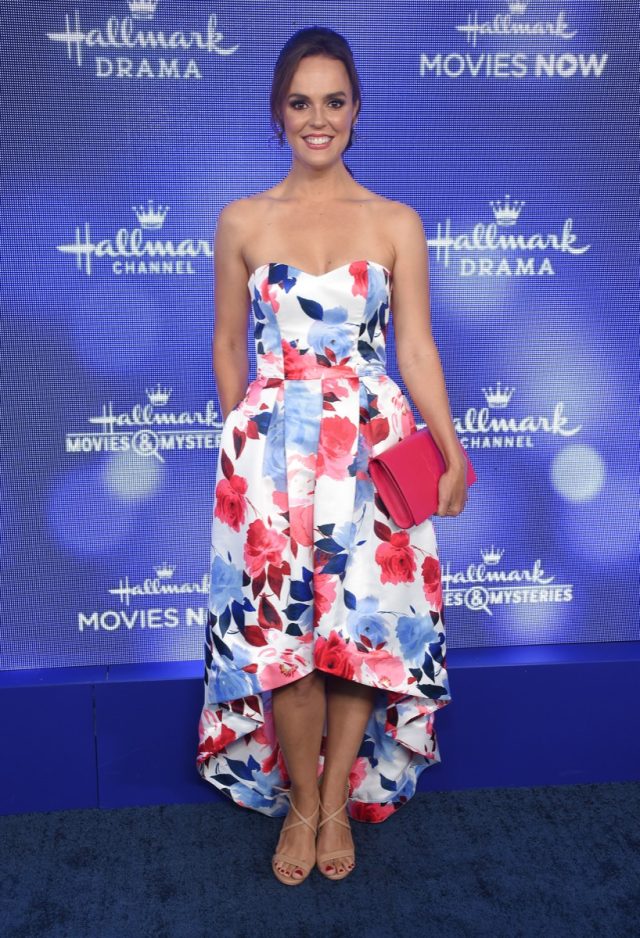 Erin Cahill has starred in Hallmark projects like Hearts In The Game. She tells JustJared that the film is very important to her. "The fact that this movie dealt with mental health is just so incredible to me, so important," she said. I was over the moon when I read that. I think it's, for me, that's something that I'm a big, um, advocate of, but also it's something that I think collectively, you know, coming off the last couple years, we've all had boughs with. It's a really important conversation, and so I couldn't have been more thrilled or honored to be picked for this particular project, and be part of it. I've had some friends who've dealt with some pretty intense mental health stuff, and I think that definitely helped in that way."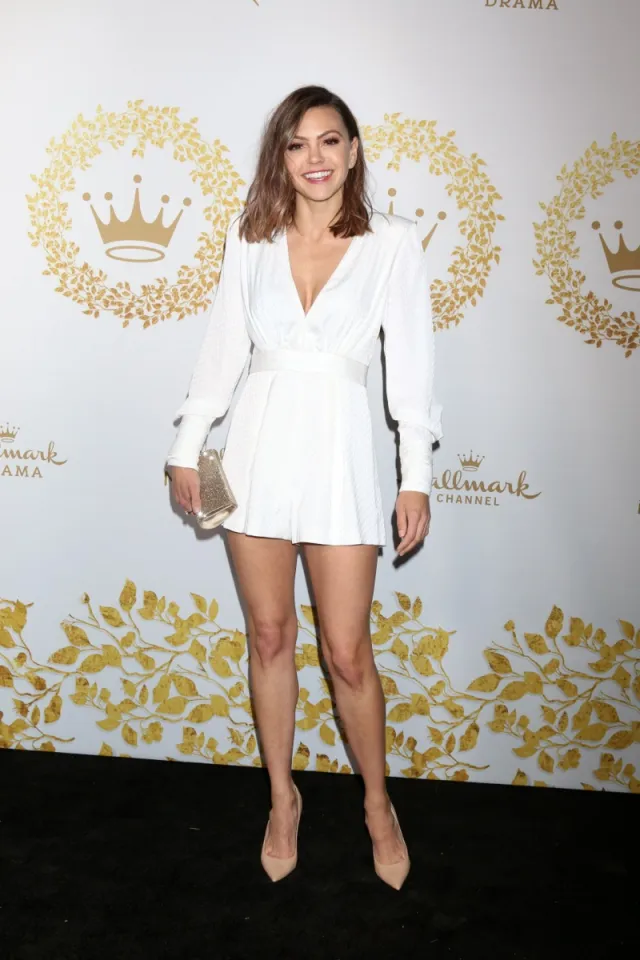 Aimee Teegarden has starred in Hallmark projects like Autumn In The City and My Family Christmas Tree. She shared her process for acting with Nylon Magazine. "As an actor, you do as much research as you possibly can, you create these characters, you rehearse, you shoot, and then you kind of just have to, you know, let it go. It's one of those things, it's like your creation, your baby, and then you kind of just got to send it out into the world and know that you gave 110 percent, and if it doesn't find its market or audience, you kind of have to let that go and not let that shadow your next project."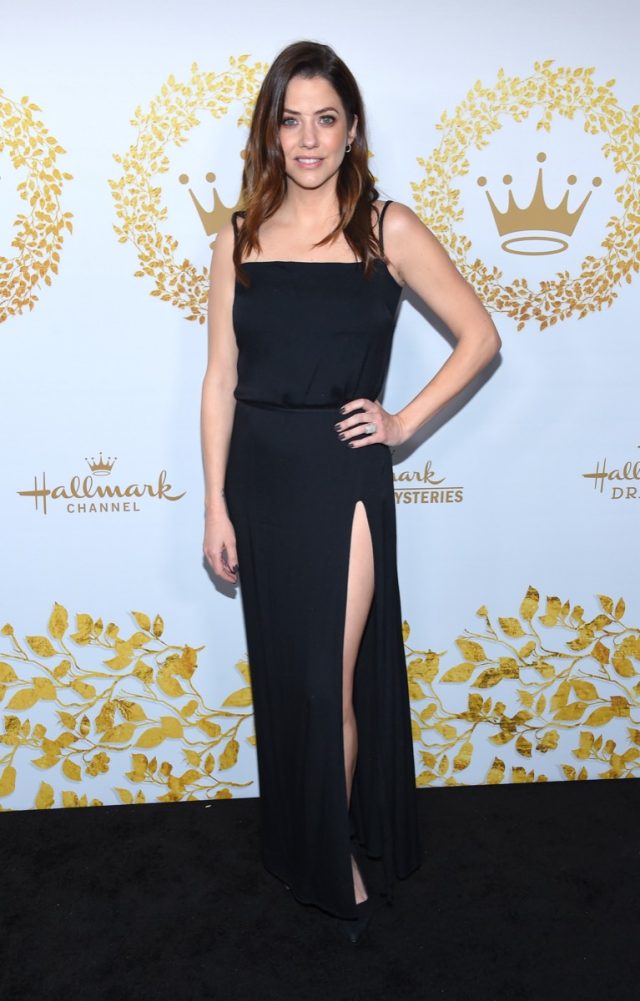 Julie Gonzalo has starred in many things, including the Hallmark projects Jingle Bell Bride, The Sweetest Heart, and Flip That Romance. She shared why she enjoys working on the channel to The PC Principle. "I think what continues to attract me to Hallmark are the heartfelt storylines. We currently live in a world full of fears and chaos that at the end of the day you want to believe in love and pureness. You want to have faith that there's is still magic out there. I think Hallmark does a great job in having these films inspire people and let them have a few hours of pure joy and happiness."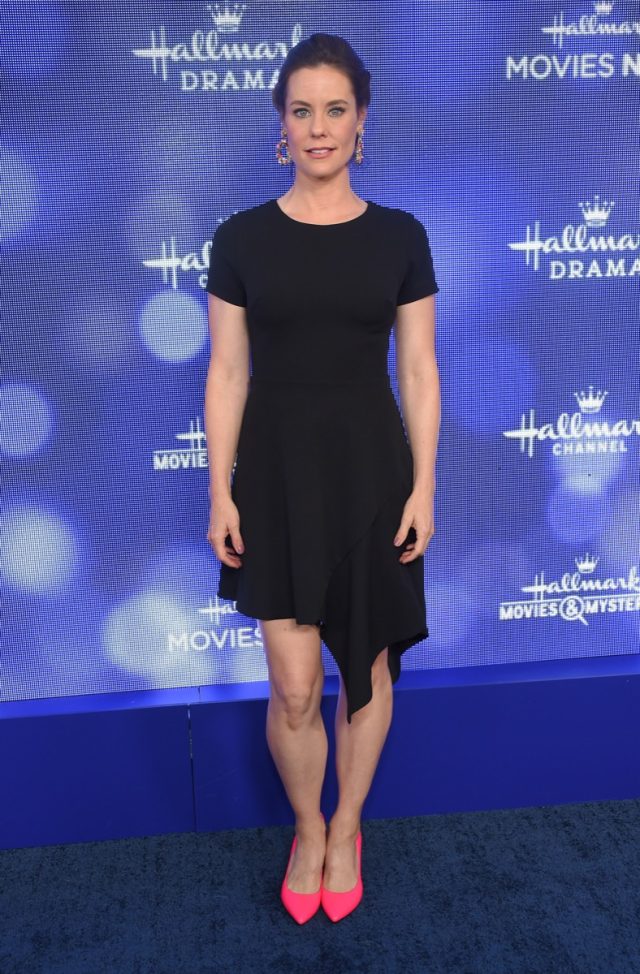 Ashley Williams has starred in the Sister Swap film series, Northern Light of Christmas, and Love On A Limb. She notably wrote about her miscarriage in an essay with Medium. "Years before giving birth, I went to a small village in Bangladesh by myself and used chalk to diagram the reproductive system to indigenous women in burkas because I believed that saying the word 'vagina' out loud might encourage them to seek medical treatment for their yeast infections, UTIs, and prolapses. My goal was to normalize the words so that they might be able to communicate more freely. Now, I stand here in front of you, chalk in hand, needing to normalize my miscarriage. And I'd love to hear about yours. I believe this it will allow me — and us — to gather hope and strength."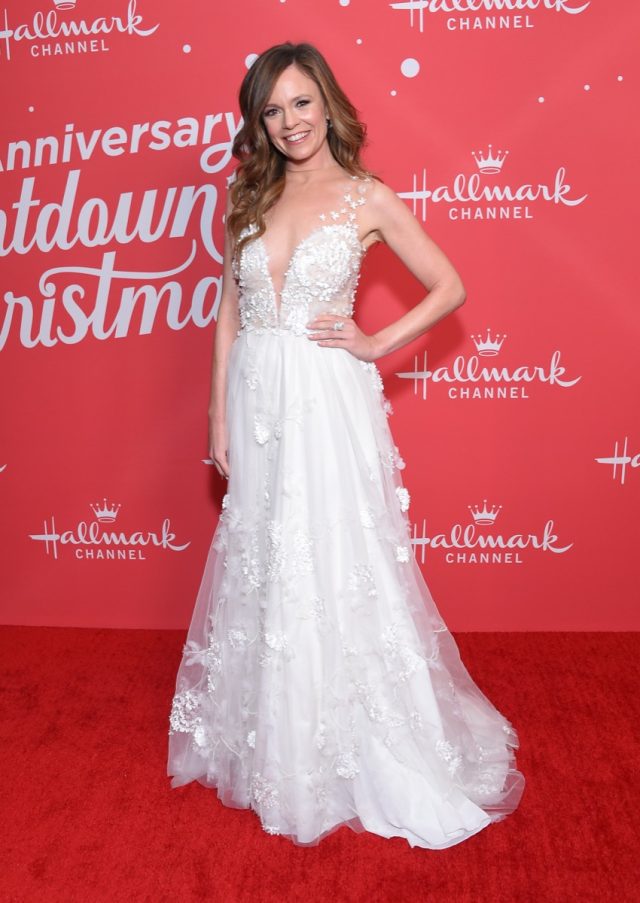 Rachel Boston has starred in Hallmark projects like Stop The Wedding and A Christmas Carousel. She shared her beauty secrets with Nuts For Fashion Magazine. "I spend a lot of time in nature. That's how I get back to center. I walk, hike, dive in the ocean. It's a way to reset. For beauty secrets, I love Dr. Lancer products. They have helped my skin so much over the years. And coconut oil. I wear it all over. It's natural and simple and makes my skin feel amazing."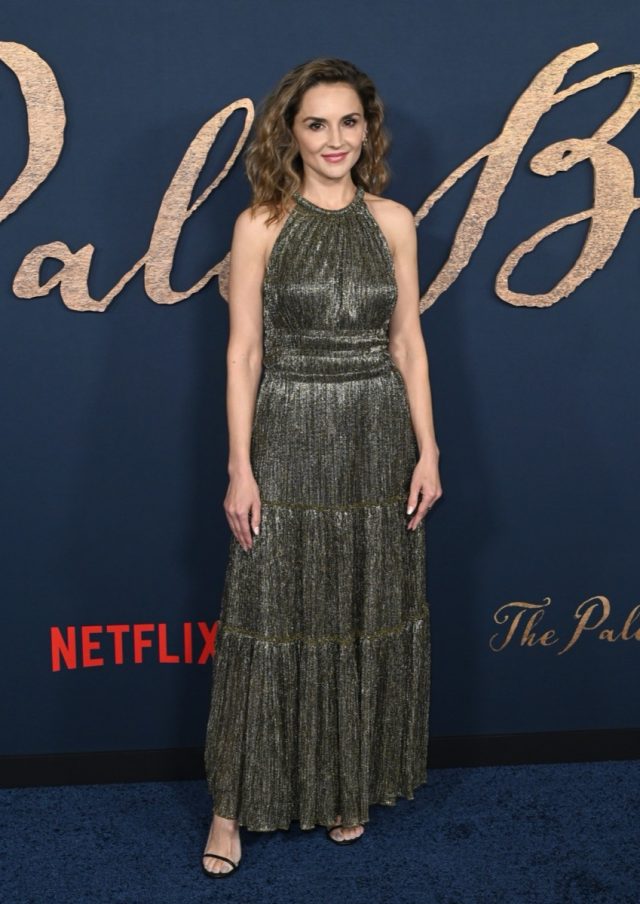 Rachael Leigh Cook's Hallmark roles include Summer Love, Frozen In Love, and Valentine in the Vineyard. She tells InStyle why she enjoys filming romantic comedies. "I can't seem to help myself. I can't stray too far from the genre. It keeps being where my heart feels at its center. It's where my sensibilities lie. It's where my personal tastes lie. It's positive, feel-good content."
Bethan Joy Lenz has starred in Hallmark projects like Bottled With Love and Just My Type. She talked about how she approached the pandemic in an interview with Women's Day. "I could either run myself into the ground trying to come up with other ways to be seen as relevant," Lenz says. "Or I can just really accept that this time is a gift, to be able to just rest, and find my value in like, 'Hey, Joy, if you never create another thing in your life, you still matter as a human.'"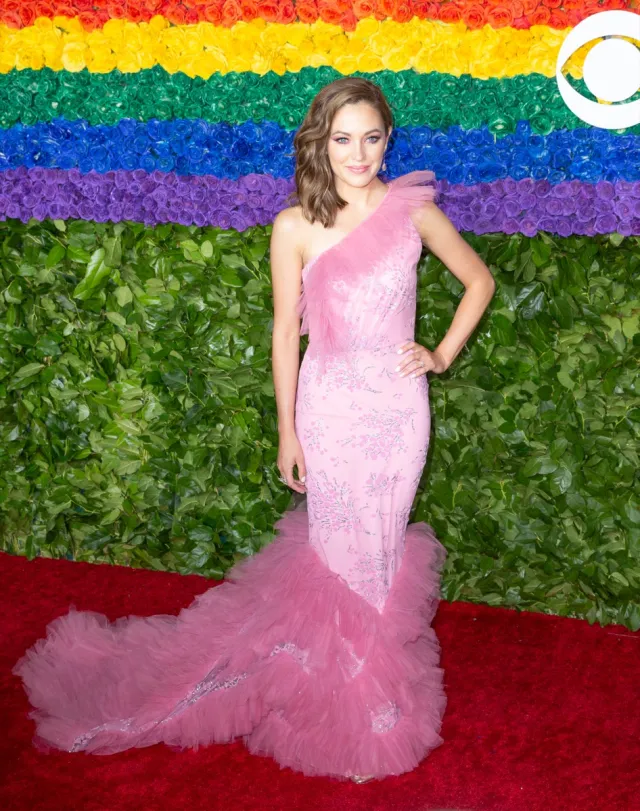 Laura Osnes has starred in Hallmark movies like In The Key Of Love and A Homecoming For The Holidays. She shared some of her wellness secrets with Fit For Broadway. "I do love salads and fruits and veggies, but I also have a horrible sweet tooth.  And I like to bake treats.  Baking is my zen, ME-TIME activity.  So, at least I get positive endorphins from that… in addition to a satisfied sweet tooth, haha.  I also pawn baked-goods off on my cast a lot.  I'll bake cookies or muffins and bring them to the show (so I don't eat them all at home!  And then, my cast loves me, too!)"
Janel Parrish starred in the 2021 Hallmark film, Coyote Creek Christmas. She tells Yahoo Life that she and her husband Chris Long used Fitbits to get in shape for their wedding. "We got them around the wedding time. I used it to help me get in wedding shape and keep count of my calorie intake. And I made it a goal every single day to make sure that I hit my 10,000 steps."
Anna Bechtel is a freelance writer currently based in Hamden, CT.
Read more
---