17 Amazing Bodies of Jennifer Aniston and Her Famous Friends
Here are their wellness tips.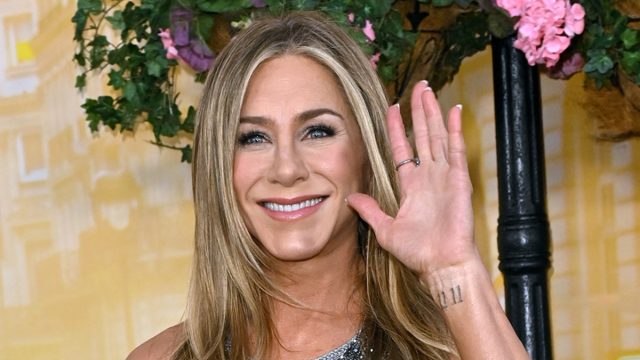 In a world captivated by the allure of Hollywood and its ever-glamorous stars, Jennifer Aniston and her circle of famous friends have become beacons of inspiration for health, wellness, and self-confidence. Beyond the glitz and glamour of the red carpet, these celebrities have shared their personal journeys towards maintaining amazing bodies and embracing their unique selves. From skincare secrets and fitness routines to mental well-being and dietary choices, join us as we delve into the remarkable stories of Jennifer Aniston and her renowned friends, exploring how they navigate the world of fame while staying true to themselves. In this slideshow, we uncover the wisdom and lifestyles of these Hollywood icons, revealing the remarkable bodies and spirits that make them truly extraordinary.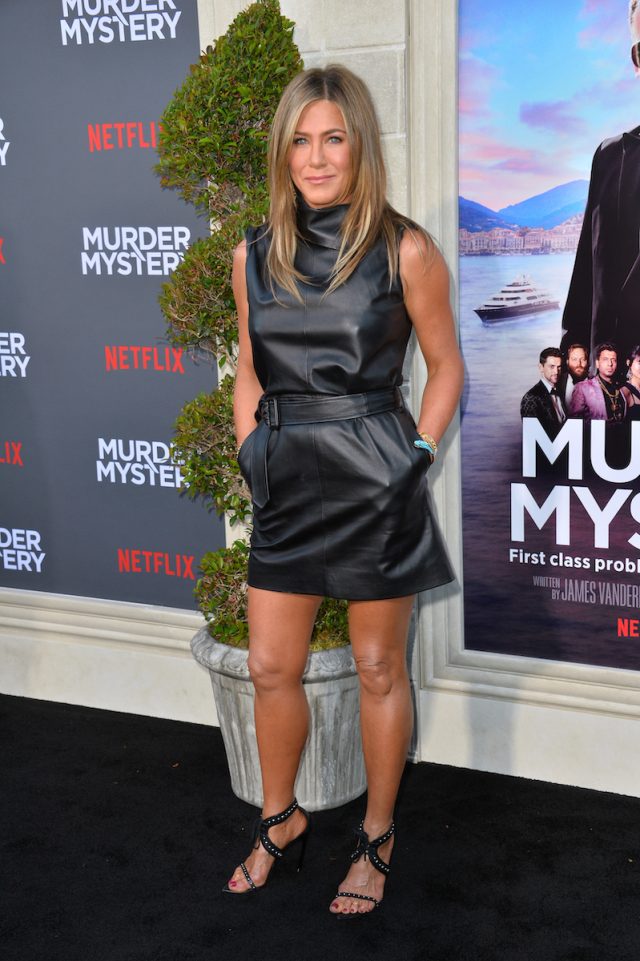 Jennifer Aniston has amazing skin. This has led to her being a spokeswoman for Aveeno. Aniston shared her skincare secrets with InStyle. "I think it's because my mom told me to start moisturizing when I turned 15," she said. "I've been using Aveeno since I was a teenager…It feels so damn good to put oil on your face and just roll."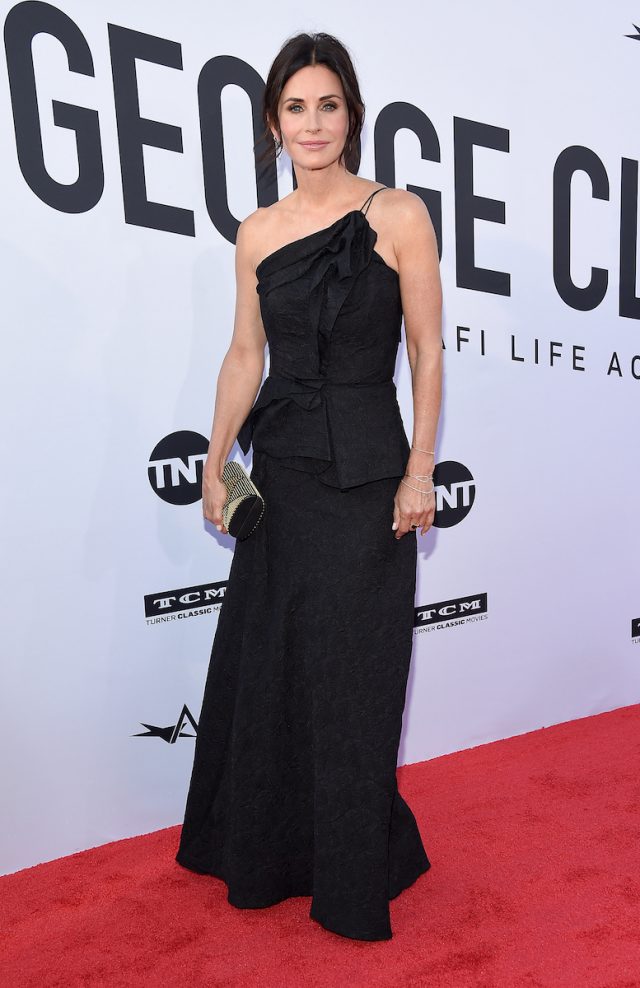 Aniston's BFF, Courteney Cox, shared her fitness secrets with Marie Claire. "I play tennis twice a week. I used to box twice a week, but my left knee is hurt. I also do pilates once a week. As I get older, I realize it's more important for me to do weights."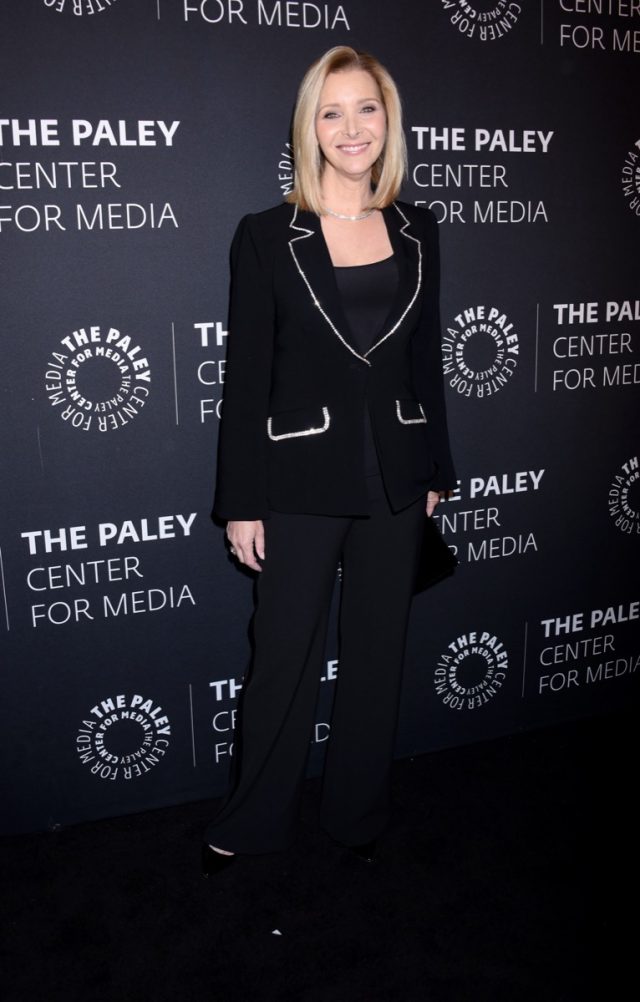 Aniston and Lisa Kudrow worked together on Friends. She talked about her struggles with body image on WTF with Marc Maron podcast. "I just realised, 'Oh no, it's OK. This is just what I look like. That's OK'. I mean, do what you need to do to be healthy. But this is your body, it's OK."df44d9eab23ea271ddde7545ae2c09ec
Aniston listed Kerry Washington as a friend on Instagram. She talked about her wellness secrets in an interview with Marie Claire. "I love to exercise first thing in the morning, like Pilates, yoga, or weight training, and then drink at least a litre of water with either lemon juice or LMNT supplement powder. Sometimes I can drink four to six litres a day."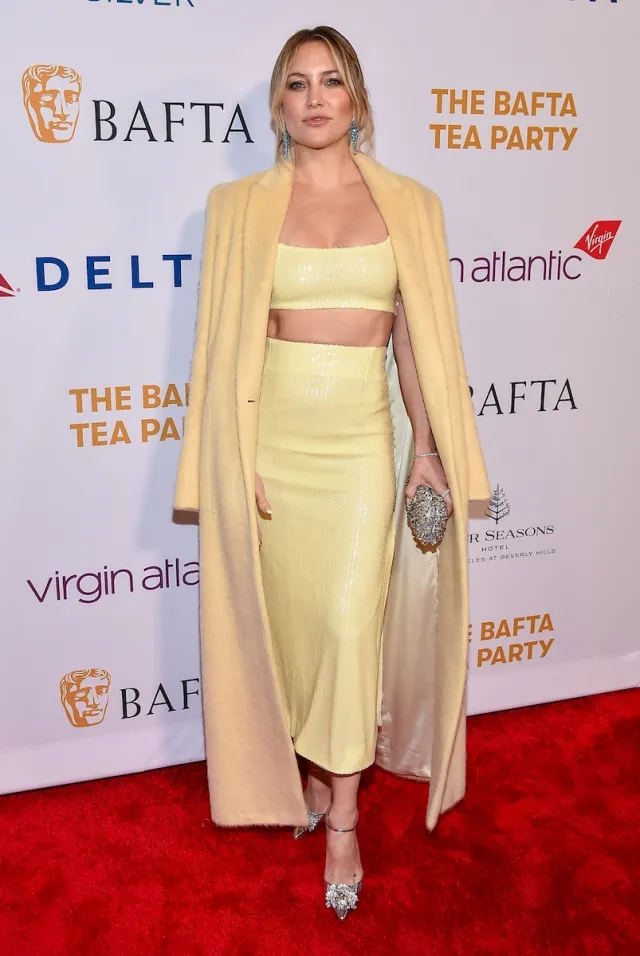 Aniston's friend Kate Hudson shared her typical meals in an interview.  "I also make all kinds of smoothies using different INBLOOM blends. Green Protein is a must, not only to curb cravings, but also for muscle health and strength, especially because I've been training and working out quite a bit lately. Beauty Aura is another favorite, for a delicious, fruity collagen infusion."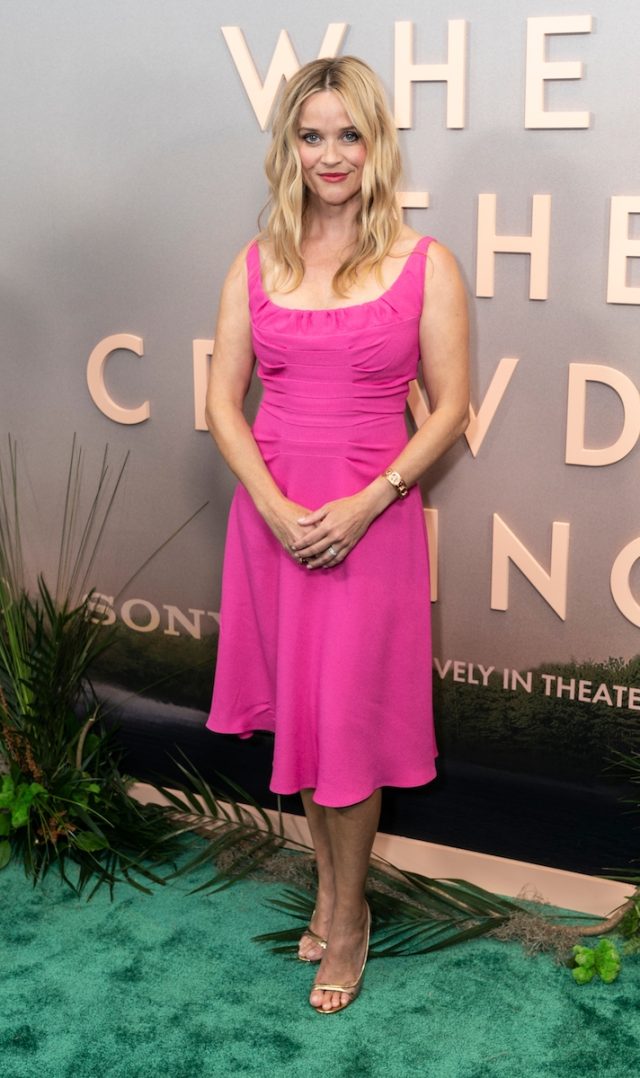 Reese Witherspoon has worked with Aniston on both Friends and The Morning Show. She revealed to Forbes the reasons she uses Biossance on her skin. "I didn't realize how many ingredients were being harvested in unethical ways until I started seeing the data they had," Witherspoon says. "Shark liver oil was being harvested by killing tons of sharks and disrupting the oceans. They were finding biotech solutions to these problems and creating sustainable products in very ethical ways by using sugarcane and not harming the environment. Also, women haven't always been at the forefront of talking about how products are made. Seeing this company that was so female forward and so environmentally forward was really encouraging and I was excited to be part of the Biossance family because of it."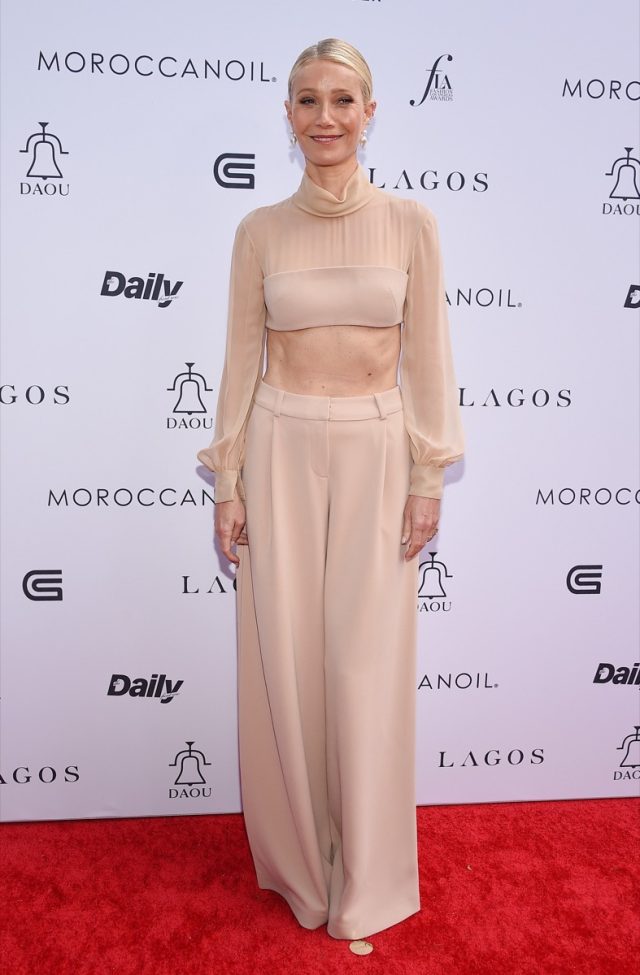 Aniston tagged Gwyneth Paltrow in an Instagram post celebrating her friends. Paltrow is known for healthy eating. She shared some of her diet secrets in an interview with Shape. "I just try to eat pretty clean during the day. Good proteins and lots of vegetables and not too much grain or sugar, and nothing baked."
Aniston's friend, Julia Roberts, opened up about her workout routine to The Independent. "Accomplishment, clarity, energy, strength, joy… these are all things I give myself through working out, and I can feel it in everything I do. After 90 minutes [of plyometrics], I'm lying in savasana like, 'Phew! I'm so glad that's behind me!'"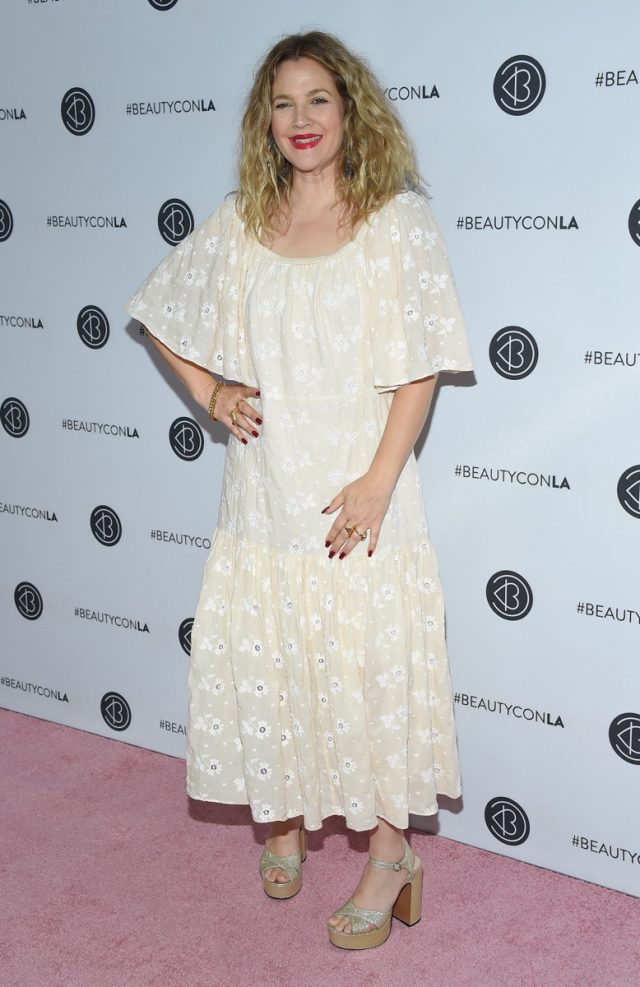 Aniston's friend, Drew Barrymore, talked about her diet with EatingWell. "I eat pretty clean for the most part, which is hard for me to say about other areas of my life. I'm getting better as I get older. I did not [always] take care of myself. I didn't workout or eat healthy, I didn't take care of myself, I probably drank too much. I worked too hard and was an extremist. I resented it when people told me to find the balance. It's different now and I feel like I'm in a much better place. I feel better and I like it. I know when it doesn't feel in balance. I am quick to notice it and get it back on track."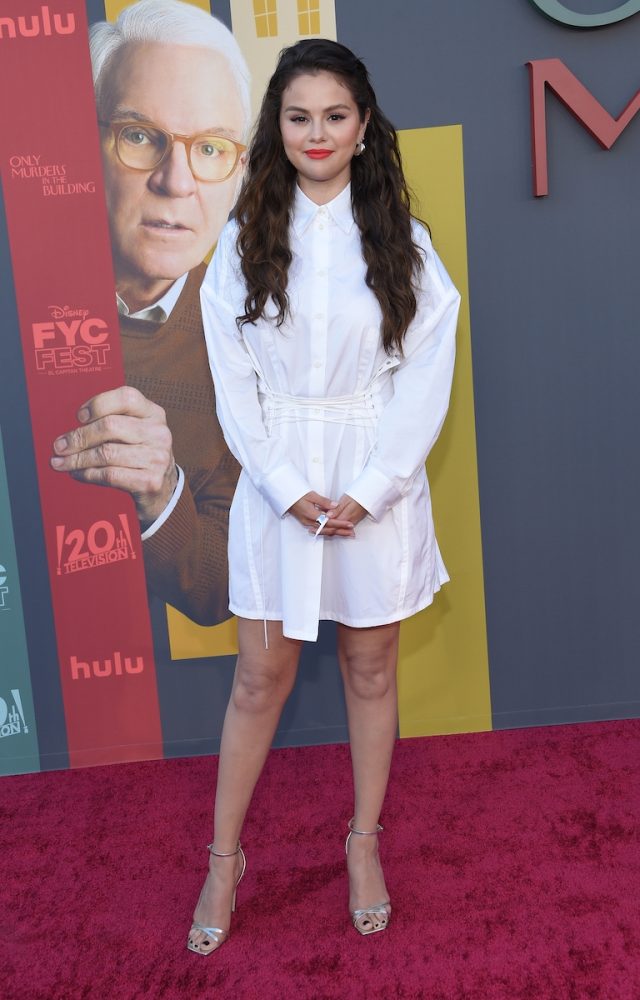 Aniston's friend, Selena Gomez, is the founder of mental health organization, Wondermind. She talked about what advice she'd give to others in an interview on the site. "I try and not look back and wish anything could have been different.  What I am happy about is that more people are opening up about their mental health.  There are more resources out there, such as Wondermind, that I would have loved when I was younger.  I am happy anyone reading this right now has a place to connect."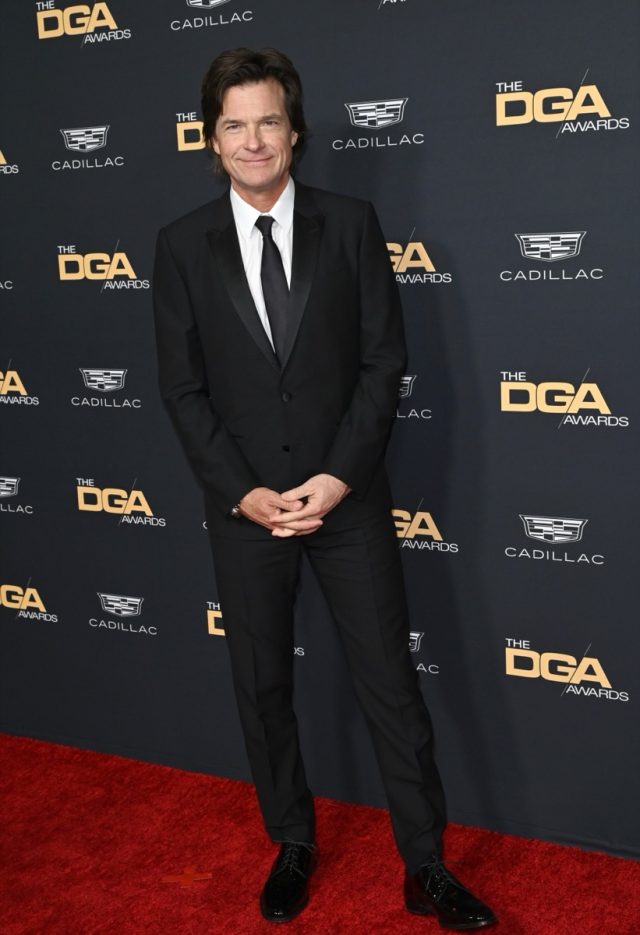 Aniston vacations with Jason Bateman. The actor talked about his approach to work in an interview with Variety. "You cannot do it all by yourself," he said. "You know from doing this as long as you've been doing it, what it takes to get all that sausage made. I like the responsibility and the pressure and the privilege to be able to oversee that whole process, and be the person that some people might be going to fix a problem or answer a question. That part was really, really fun. Do you have any desire to share the incredible amount of knowledge and information you've absorbed over all of these years in a lane different than the acting."
Aniston has gone on vacations with Jimmy Kimmel and appeared on his show. Kimmel talked about his diet and workout secrets with Men's Journal. "With diet and exercise, there's no dipping my toe in the water — I'm all the way in. Then I'm all the way out. I decided I was going to have two protein shakes and a very small dinner every day. I did that for eight weeks, then I switched to a strict 2,000-calorie-a-day diet. I lost 25 pounds that way. Then, for a while, I'd eat a piece of salmon daily for lunch. Now the idea of eating salmon is revolting to me."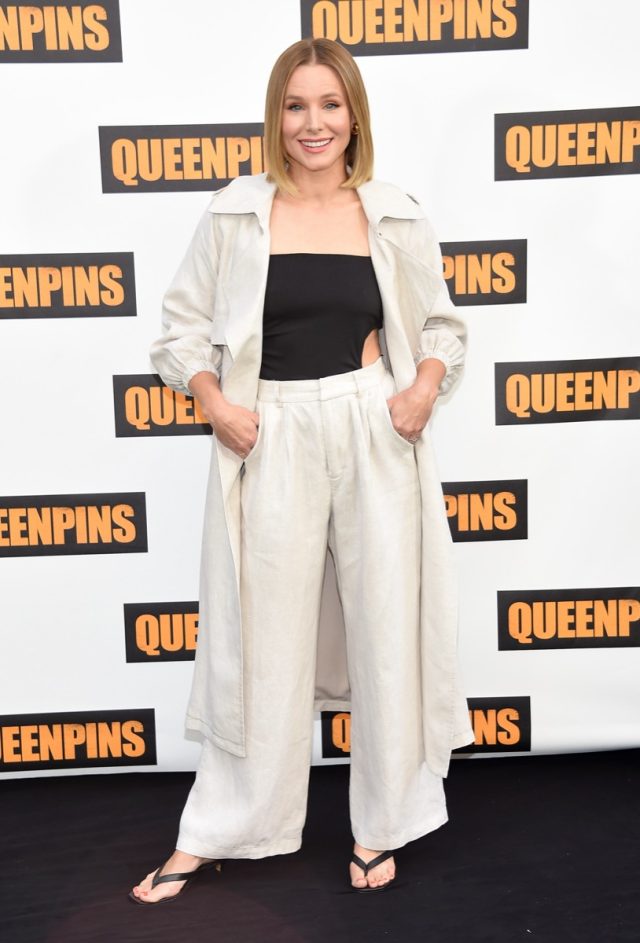 Aniston notably went on vacation with Kristen Bell and other celebrities earlier this year. BWhen it comes to wellness, Bell doesn't focus on her weight. "To me, being healthy means feeling good about the choices I'm making," she told Shape. "And most important, it's about keeping fit mentally and physically. I'm constantly reminding myself that it's not about my thighs: It's about my commitment and my happiness level."
Aniston went on vacation with Dax Shepard earlier this year. On an episode of his podcast, Shepard revealed that he has turned to fitness during the pandemic, and did a lot of muscle building. "Mentally, I love it because it makes me far more on fire to be alive," he said.. "I was depressed after CHIPS. I was literally retiring, that was the plan, I'm out… All of a sudden I was on fire to work. … This is the version I enjoy."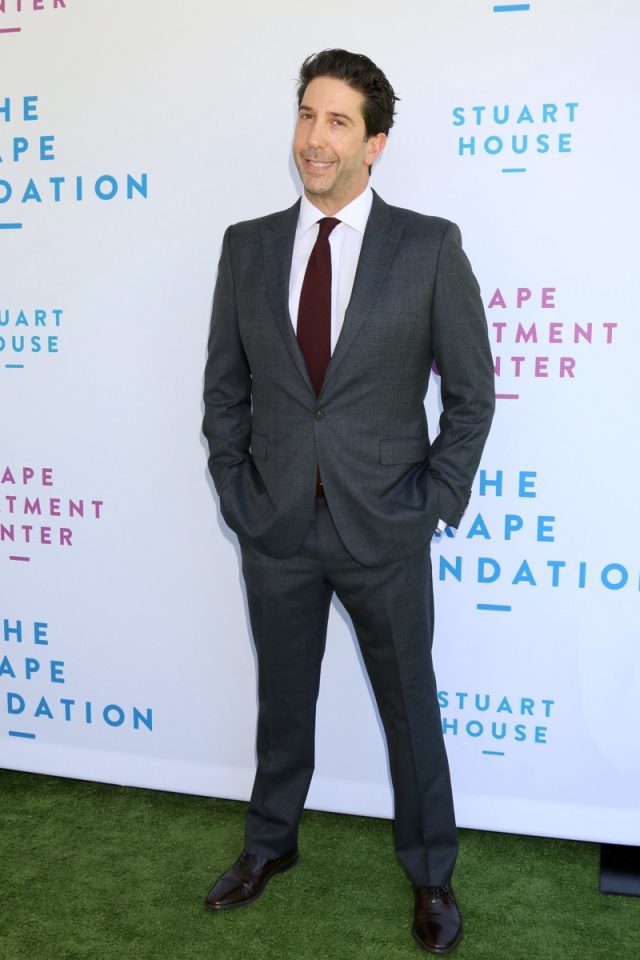 Aniston and David Schwimmer played love interests on Friends. He talked about how he navigated fame in an episode of Awards Chatter podcast.  "The effect of celebrity was the absolute opposite: It made me want to hide under a baseball cap and not be seen. And I realized after a while that I was no longer watching people; I was trying to hide. So I was trying to figure out: How do I be an actor in this new world, in this new situation? How do I do my job? That was tricky."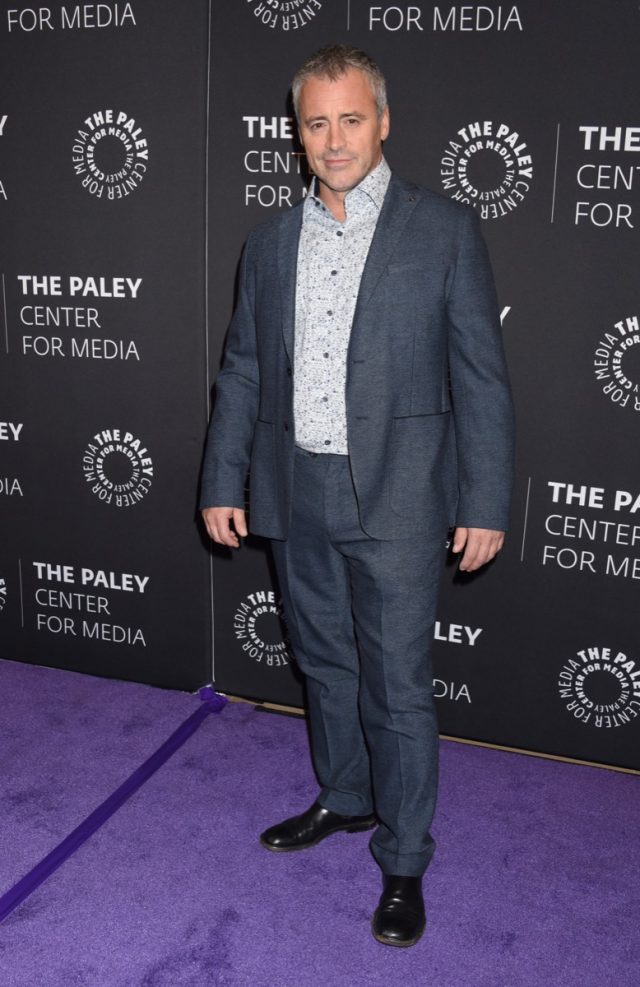 Aniston's Friends co-star, Matt LeBlanc, talked about his show Episodes to IndieWire. "So many comedies nowadays, you go, 'Yeah, I can tell this is a comedy, but I don't find myself laughing.' Whereas I think this show was actually funny. There was some laugh-out-loud, really funny stuff — and some stuff where you'd just go, 'Are you kidding me? What a lunatic. Who does that?' There was some jaw-dropping stuff."
Arnett has great advice about being an awesome dad after a divorce and has been upfront about how he manages things with his ex, Amy Poehler. "Yeah, you get on with it. It's been almost 10 years and my kids are so lucky that Amy is their mother and I'm so lucky that we're such a huge part of each other's lives, even more so than we were five years ago," the Murderville star told the Guardian.
Anna Bechtel is a freelance writer currently based in Hamden, CT.
Read more
---