19 Amazing Bodies of Kelly Ripa and Morning Show Hosts
Here's how they stay so sunny.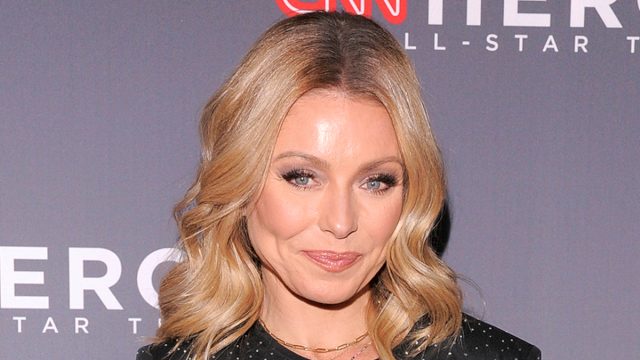 Get an enlightening inside look at the fitness and wellness routines of some of the most influential morning show hosts. Featuring stars like Kelly Ripa, Robin Roberts, and Hoda Kotb, this piece showcases how these personalities balance their demanding careers with staying fit and healthy. From personal training sessions to unique diet plans, meditation practices, and personal philosophies, each host shares their approach to maintaining physical health and mental well-being amidst their busy schedules. This collection of stories not only highlights the dedication of these hosts to their personal health but also offers inspiration and practical tips for readers looking to enhance their own wellness journeys.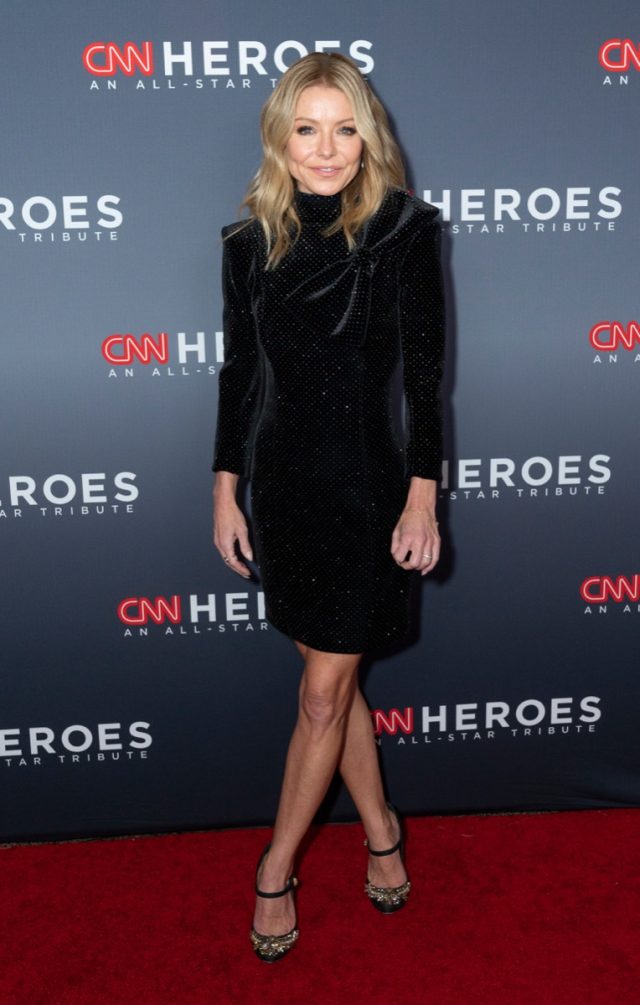 Kelly Ripa works with trainer Anna Kaiser, to keep herself fit. Kaiser shared her appreciation for Ripa in an Instagram post. "Listen, if I can share one secret with you, that is IT," she wrote. "Show up for you. Show up for your trainer. Show up because you both deserve to make the magic happen together. And that is exactly what you are, @kellyripa MAGIC✨ And the strongest damn woman I have ever known!!!!! Thank you for sharing your spirit and energy with us every day 🌈🤍."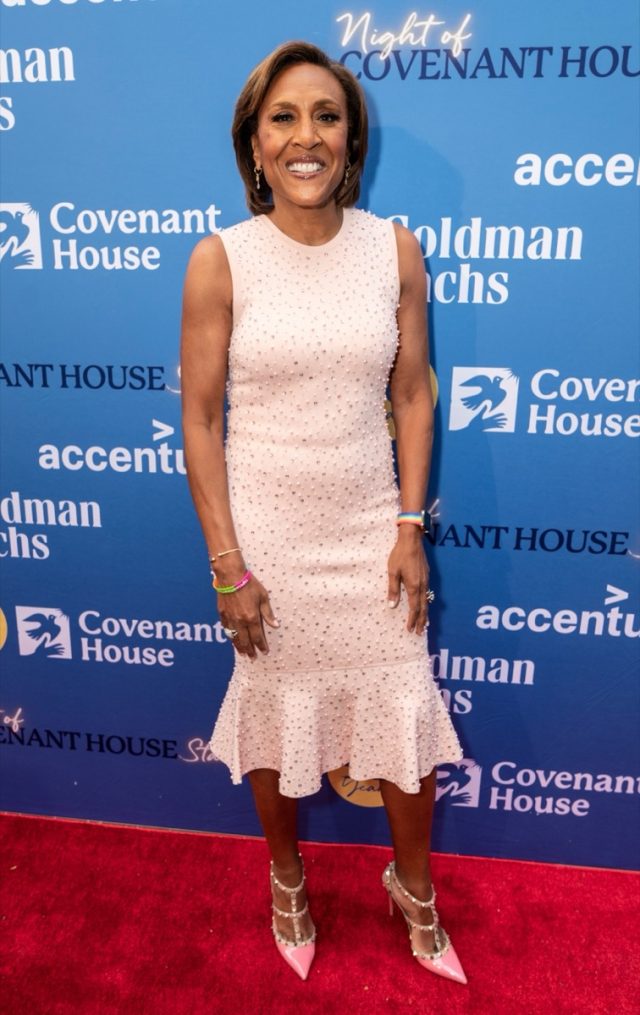 Good Morning America host, Robin Roberts, revealed to People that she is all about choosing happiness. Roberts explained that it means going after what she wants at the moment. "If I want stronger biceps, I do curls. If I want to be more optimistic, I look for the ways optimism presents itself in my life every day."
Today Show host, Hoda Kotb, shared some of her wellness secrets on the show. "I wake up. I light my candle, then I write [daughters] Haley and Hope a note. Then I do this kind of prayer meditation practice, which I love. Then I scribble in my journal. Then when I'm done, I close it and start studying."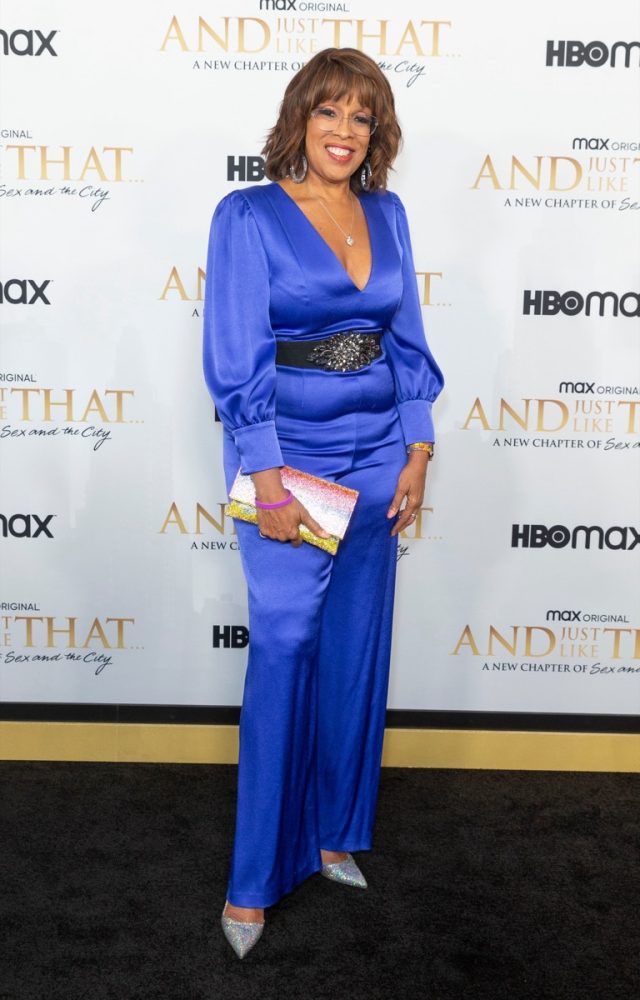 CBS Mornings host, Gayle King, shared her best piece of advice with The Cut. "'Don't sweat the small stuff' sounds like a cliché, but it takes a lot to get me really angry or freaked out about anything. I'm a really solutions-oriented person, so you present me with a problem and I try to figure out, okay this has happened, what do we do, and how do we fix it."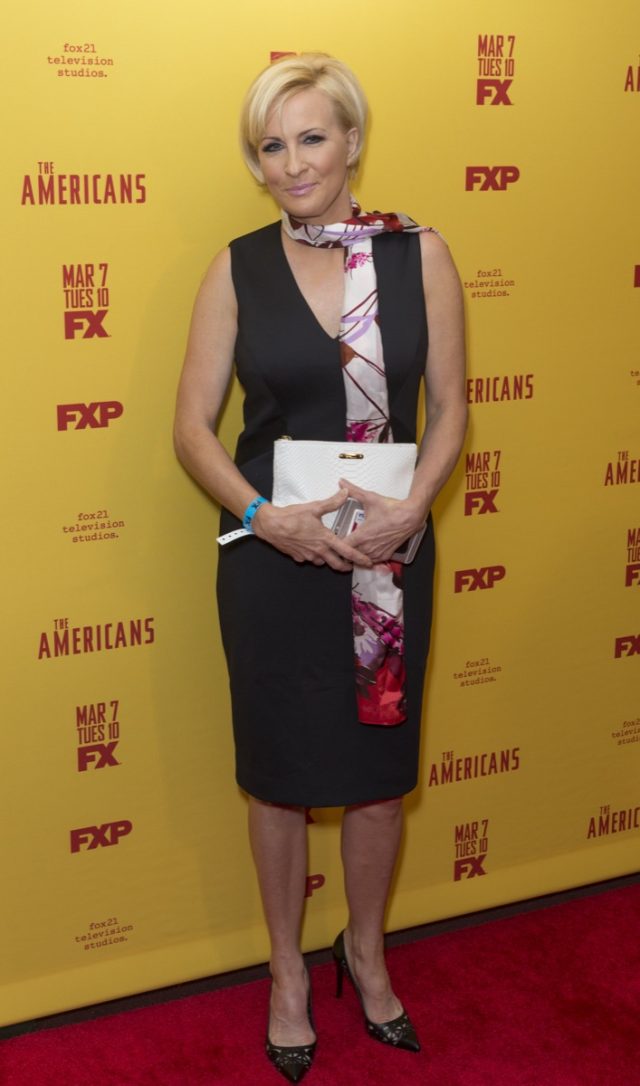 Morning Joe host, Mika Brzezinski opened up about how her approach to fitness has changed to MSNBC. "I viewed it as a vehicle to staying slim. I loved running, but it was always more of a weight on me because of the pressure to be slim. Somewhere along the way, it stopped being fun. I'm not proud of my lifestyle and health during my 20s and 30s especially, and I counsel young women to try to avoid these painful mistakes. I am really glad I was able to pull myself out of it, but it took many many years to really find my way to good health."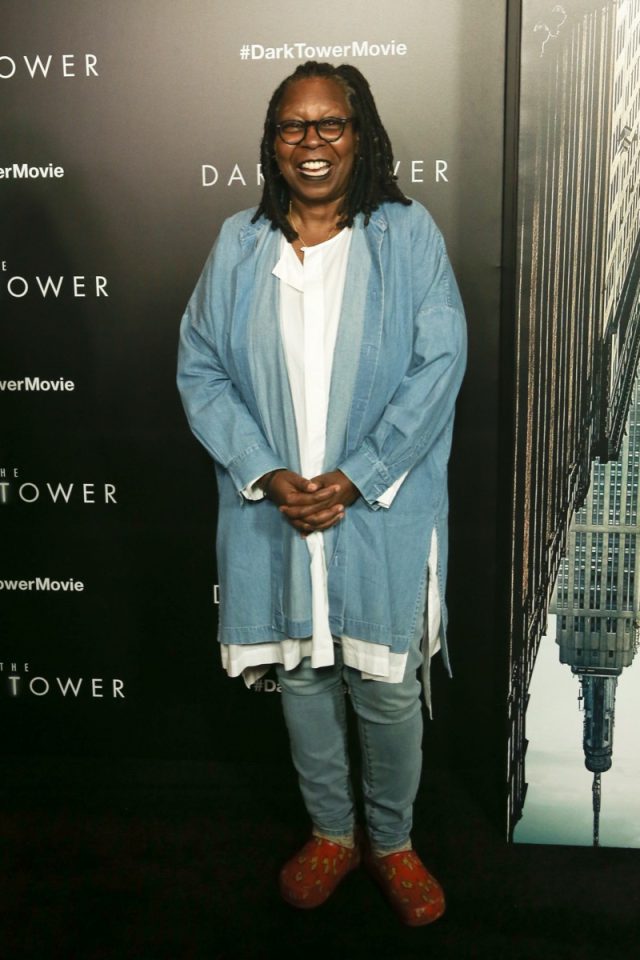 When she wanted to lose weight, Whoopi Goldberg turned to one of her fellow View hosts. She told ABC News, "I happened to notice that I had begun to look like a linebacker. I happened to look over and there was Sherri, skinny, and I said, 'What did you do?' She said, 'I've been doing Rocco DiSpirito's one pound a day diet.' I said, 'Please, I want to do it too.'"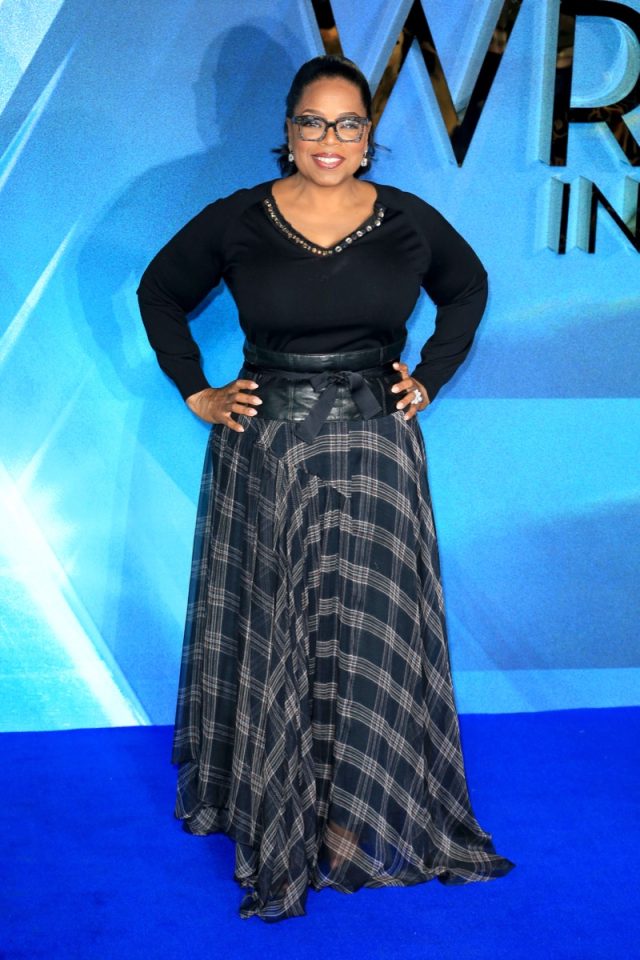 Oprah Winfrey told People that she turned to Weight Watchers to help with her weight. "Weight Watchers is easier than any other program I've ever been on. It's a lifestyle, a way of eating and a way of living that's so freeing. You never feel like you are on a diet and it works."
df44d9eab23ea271ddde7545ae2c09ec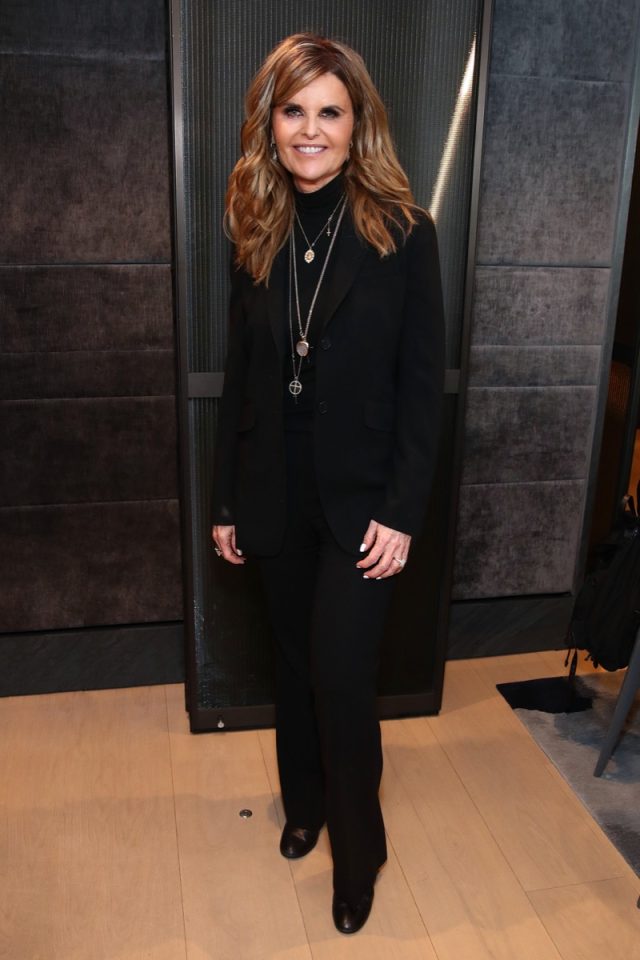 Maria Shriver shared some of her wellness secrets in an interview with Fortune. "I work out, after I meditate in the morning and sit in silence for a while. I mix up my routine quite a bit between Pilates, strength training, balance work, the treadmill or Lifecycle exercise bike. Sometimes it's just walking, which I love doing the most."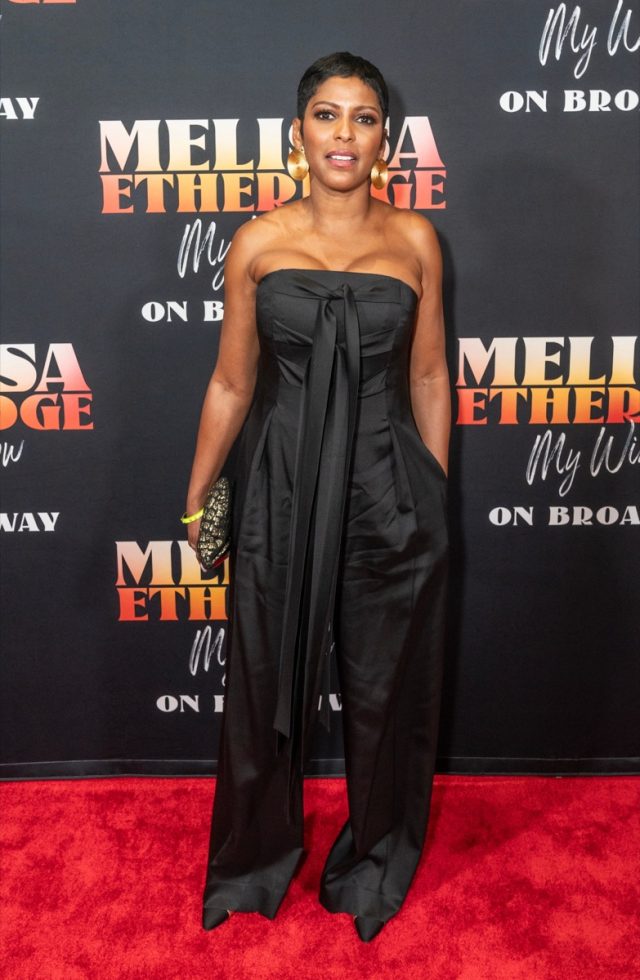 Tamron Hall shared her secrets for working out on the road with Women's Health. "I always travel with my workout DVDs. I am not a big gym person, so the DVDs are perfect for me. I have a fit ball (soft ball) and a resistance band that I use along with the videos. I have been in love with workout tapes since the 90s and Cindy Crawford and her trainer Radu changed my life.  I still own the tape but I don't have a VHS player!"
Former host, Kathie Lee Gifford, shared some of her wellness secrets in an interview with TODAY.com. She says that she likes to do devotions each morning. "I've always done devotions because it's a huge part of growing in your faith. I never wanted to just have a faith; I was never content with that. I always wanted to grow in my faith."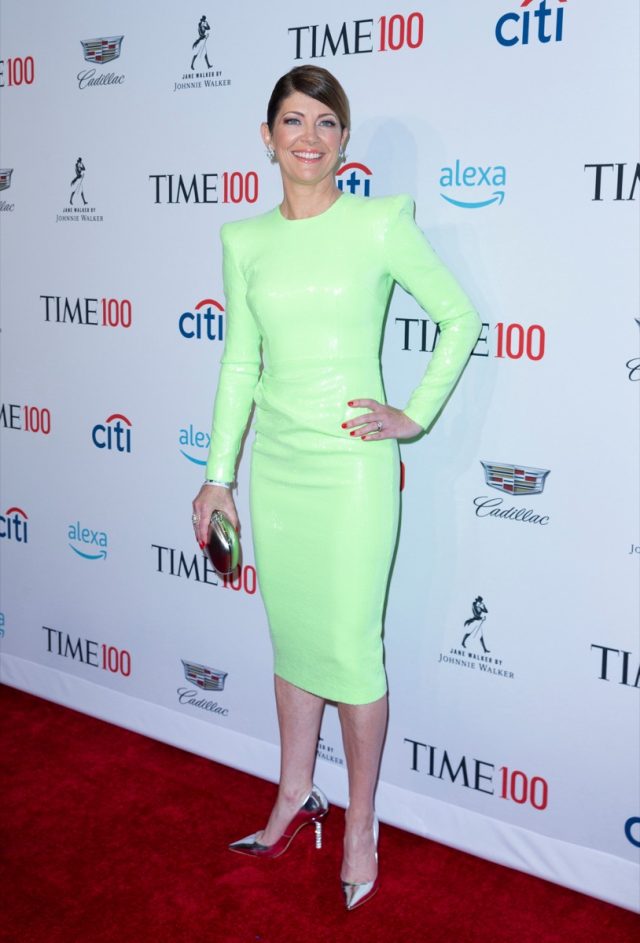 Norah O'Donnell shared the workouts she did each day in an interview with SELF. She says that on Friday, "I did the speed interval workout: Jogged one mile, sprinted 200 meters, and then walked 200 meters. And then repeated it five times. It felt amazing — and reminded me how awesome it is to be training for a half!"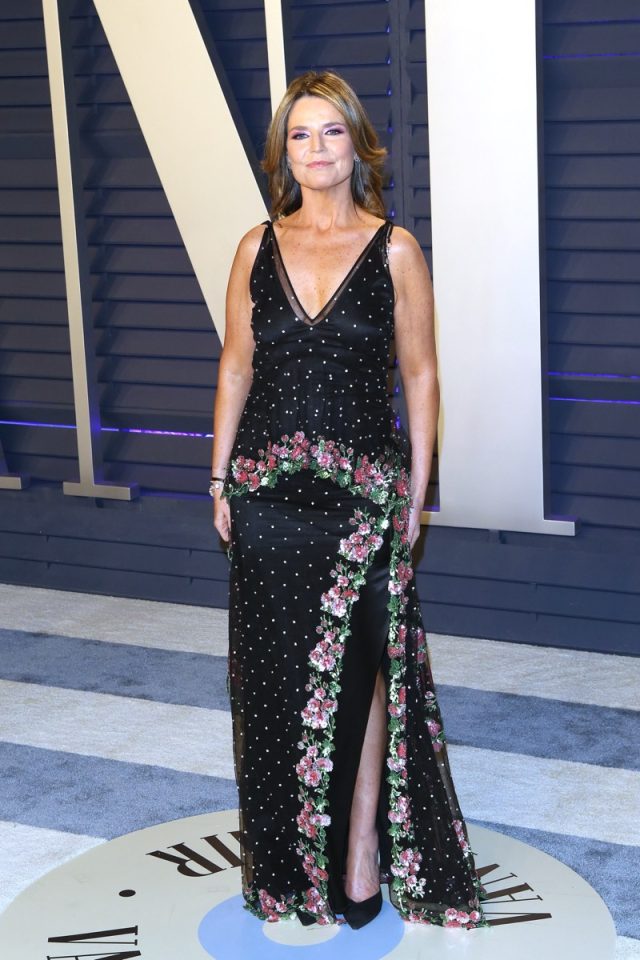 Today Show host, Savannah Guthrie, shared her approach to dieting with Marie Claire. "I'm not anti-carbs; I just try to do my carbs early in the day, so by the end of the day, I try to be carb-free," Guthrie explained. "And then on Friday and Saturday nights, I eat and drink anything I want. I don't think you can do this job or parenthood without caffeine, a little wine and dessert."
Sunday Morning host, Jane Pauley, talked about what made her decide to return to TV to AARP.org. "My son Tom would see me sitting on the sofa in the years when I wasn't working. He was in his early 20s at the time and he sent me a beautiful email, the gist of which was: 'Mom, it's time to make something happen.' That really struck me, this idea of having a sense of agency and ownership of my life; that in my 50s and beyond, I could create an opportunity, I could be entrepreneurial. Until then, I had seen myself as lucky. I was saying yes to opportunities, which I do recognize as a strength. But getting off the couch meant taking charge of my life and decisions, and that's when things got really interesting. OK, things aren't working? Make something happen, Jane!"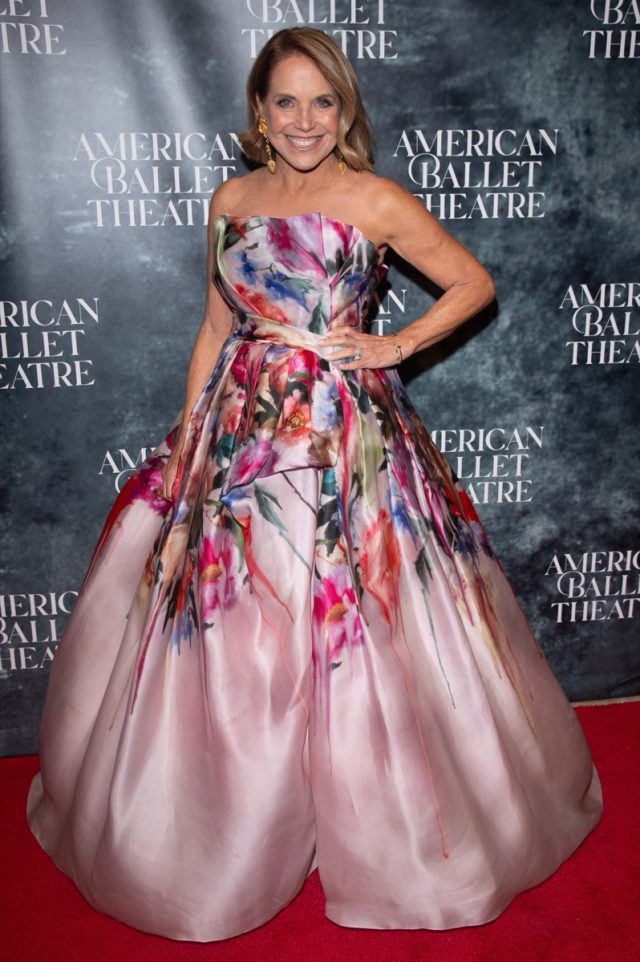 Katie Couric shared some of her favorite meals in an interview with Bon Appetit. "I try to have a healthy breakfast, which is usually a piece of sprouted wheat toast and some peanut butter, or some cereal that doesn't have much sugar in it—or any sugar—or some oatmeal or an egg. I try to get my daughter to eat something healthy as well. [When I cook eggs] I either hard boil them or fry them in a tiny bit of oil. I don't really make them that much, truth be told. For cereal, I have Shredded Wheat, sometimes Kashi Go Lean. Sometimes regular Cheerios. I'm trying to eat more steel cut oatmeal. I add blueberries and bananas, and some warm skim milk foamed with my steamer; sometimes 1 % milk."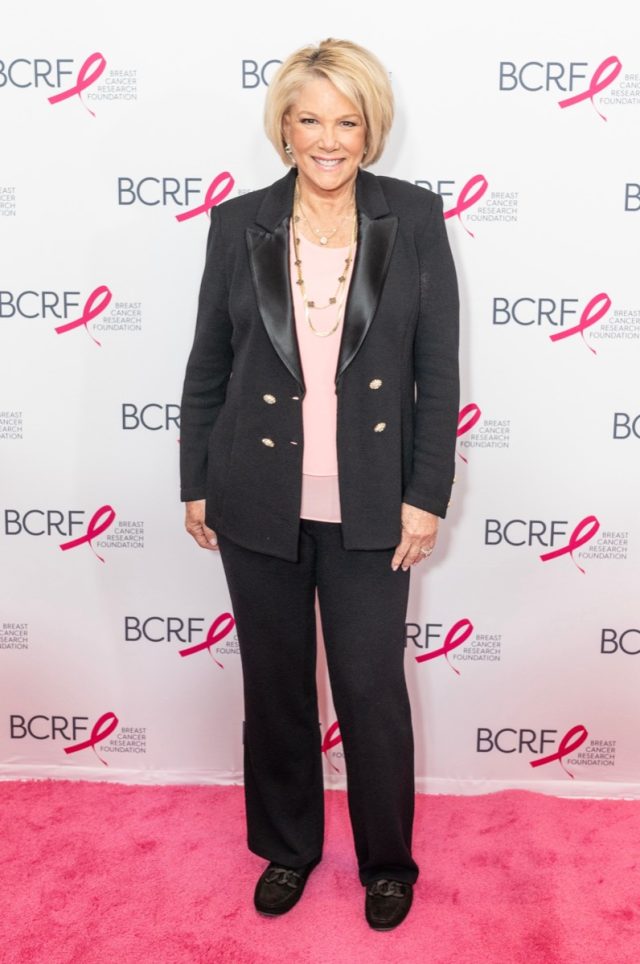 While fighting through cancer, Joan Lunden shared this post on her website talking about the things she is doing to stay healthy. "Support your detoxification with cysteine-rich foods, onions, chives, scallions, cruciferous veggies, eggs, small amounts of avocado (remember 1/8 of an avocado is a serving – don't get carried away). Green tea is a great detoxifying tea and it helps burn body fat for energy. Most experts advise drinking three cups a day.  Nutrients from plant-based foods are all good detoxifiers."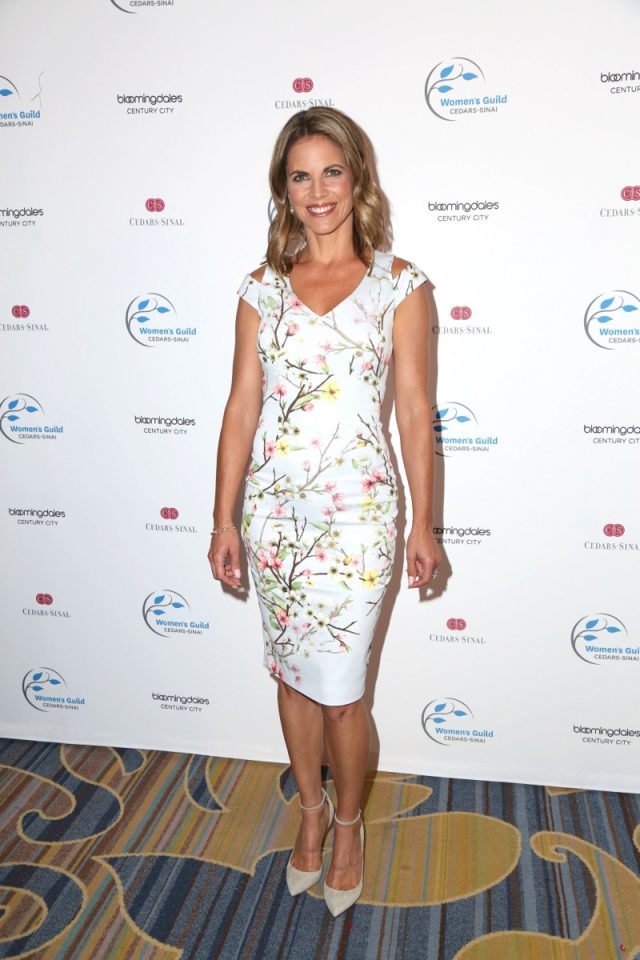 Today host, Natalie Morales, shared some of her favorite workouts with the show's website.  "I hike a few times a week with my buddy Kit Hoover at one of the canyon trails nearby. I run outside all the time in my neighborhood. I also take some great workout classes, like Orangetheory, which is a combo of cardio and weights. I try to squeeze a little exercise in at least 5-6 times a week."
20/20 and GMA host, Amy Robach, is all about being comfortable with herself. She talked about this on the Bulletproof Radio podcast. "I'm proud of it, I work hard for it. I'm 47 years old, had two children and battled cancer, I have scars to prove all of those things. And I do love the body I'm in."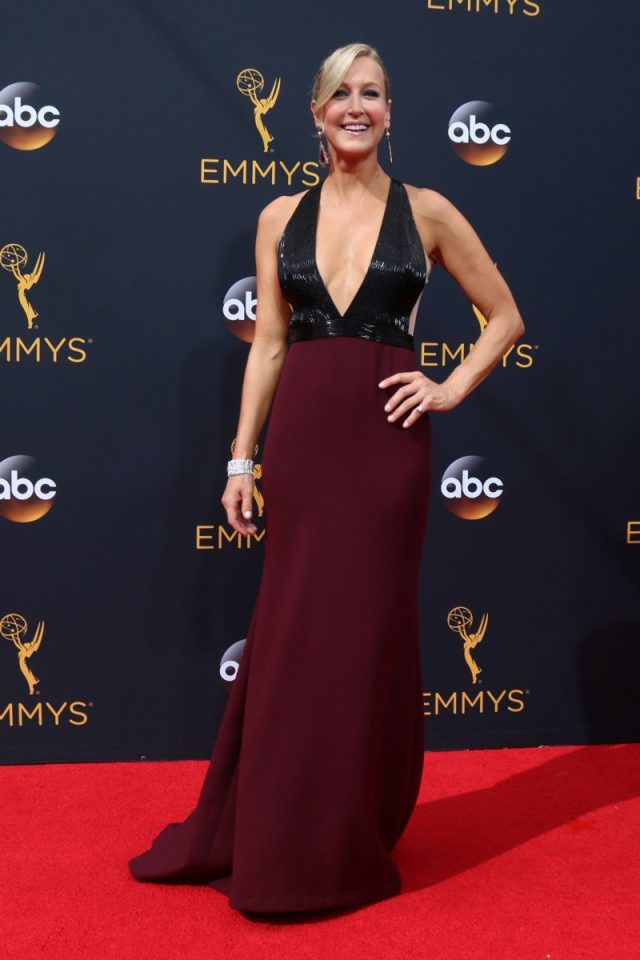 GMA host, Lara Spencer, shared her workout secrets with HELLO! "Here and there, if I've been naughty, I'll jump on the elliptical but I really don't go crazy. Life is too short. I make sure that I eat right and I love playing tennis as you can be with friends and be outside. Just do what makes you happy."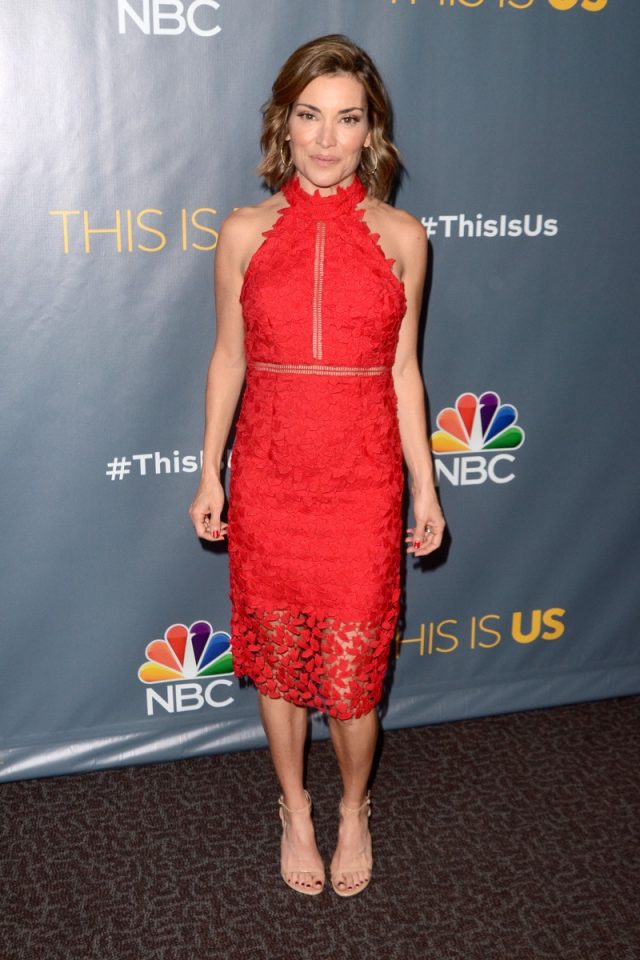 Access Hollywood host, Kit Hoover, shared her workout secrets with Woman's World. "Running is the best stress reliever for my body and mind, but now that my knees have begun to hurt, I'm doing 30 minutes on my bike. But any exercise works! I suggest running, walking or biking to a song, then taking a break for a song, then going again to another song!"
Anna Bechtel is a freelance writer currently based in Hamden, CT.
Read more
---