20 Amazing Bodies of Top Chef Stars
Here are the secrets to their success.
In the culinary world, the stars of Top Chef not only excel in the kitchen but also prioritize their well-being and balance in life. From intense workouts to mindful eating habits, these culinary celebrities have revealed their secrets to maintaining amazing bodies and staying at the top of their game. In this article, we'll take a closer look at the fitness routines, dietary choices, and lifestyle philosophies of 20 Top Chef stars, providing insights into how they stay grounded, energized, and focused, both in and out of the kitchen. Discover the inspiring stories and health-conscious approaches that contribute to their success in the culinary world.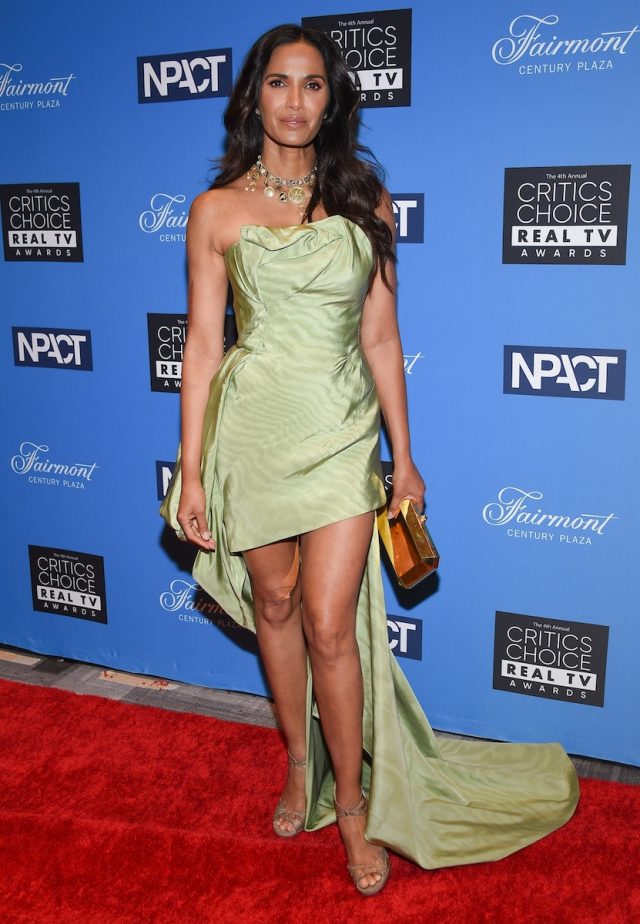 Top Chef host, Padma Lakshmi likes to box to keep herself in shape. She tells People, "I mean, as much as boxing has helped me physically, it's done way more for me mentally. And I highly recommend it for anyone who's looking to feel more grounded, more focused and more in their body, as well as have more clarity."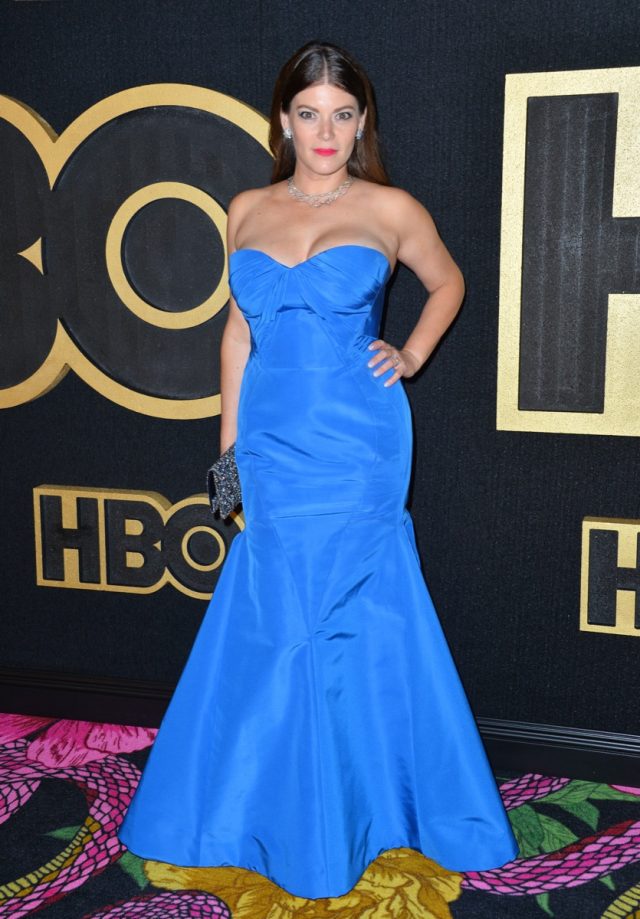 Gail Simmons is a recurring judge on Top Chef. She talked about her approach to eating in an interview with People. "I don't watch my calories or stick to any diet at every meal. I just generally try to eat a variety of foods throughout every day — heavy on veggies and fruit, whole grains and protein, especially when I'm not traveling or eating for work and can cook at home."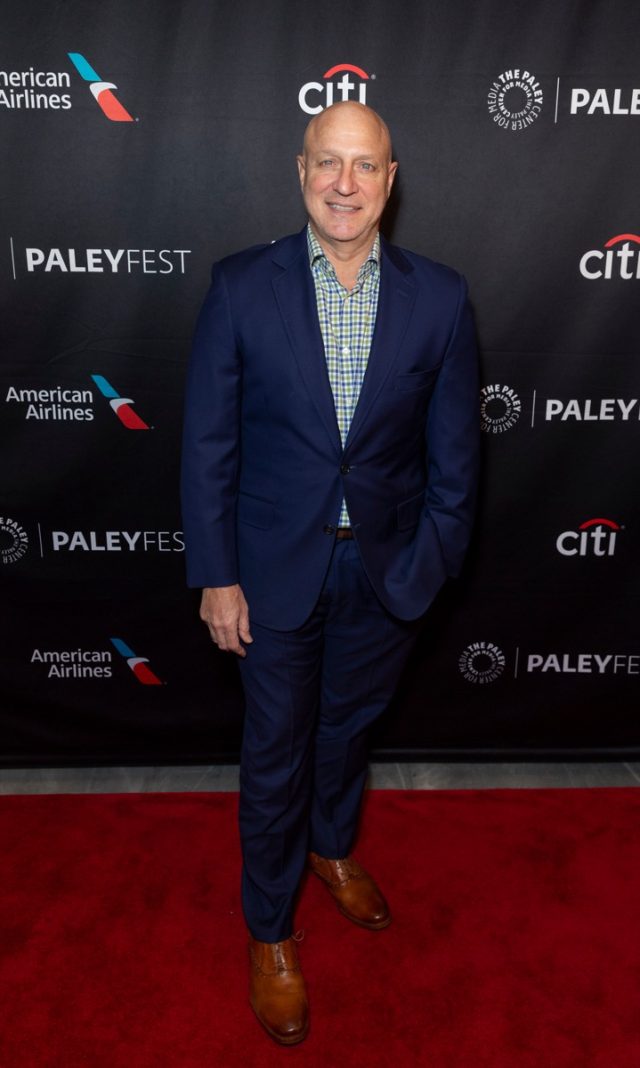 Head judge and restaurateur, Tom Colicchio, broke down his morning routine with TODAY. "I drink black coffee. I drink so much coffee that over the years, I decided that if I get rid of the sugar and the milk, there's just fewer calories, because I'll drink about six cups before I leave the house."df44d9eab23ea271ddde7545ae2c09ec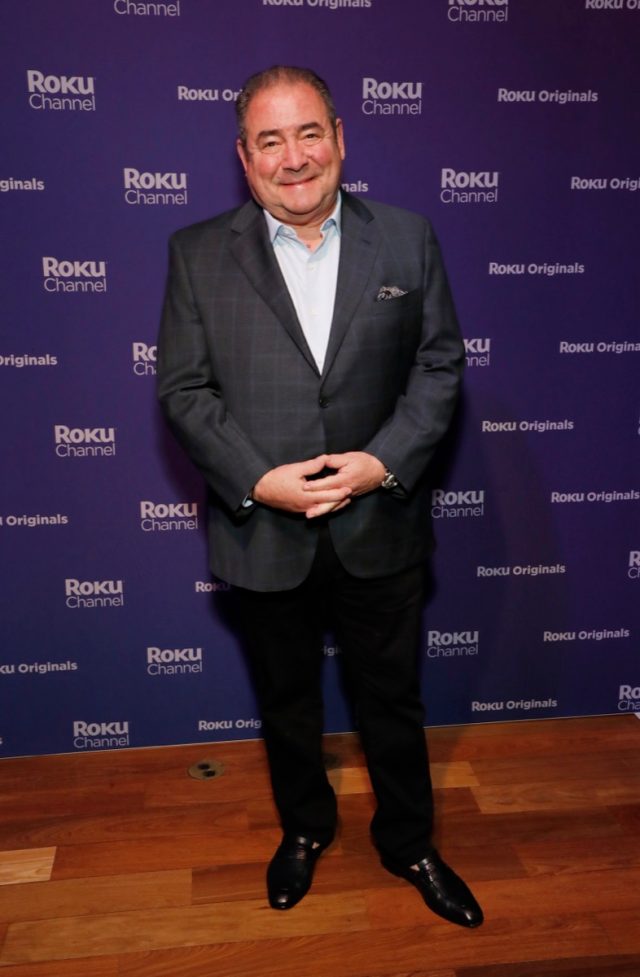 In addition to being a judge, Emeril Lagasse is a host and renowned chef. He talked about his process of developing his show to TastingTable.com. "A lot of the beginning days of 'Emeril Live,' it got a lot of criticism because maybe I was having too much fun, but that's what I was bringing out. And then, there was never a script. It was basically a live audience, the band, which was a music connection with me. I just went about it that way, trying to educate people and take the intimidation factor out of it so that people get excited about cooking instead of being intimidated about cooking."
After two appearances on Top Chef, Carla Hall has started hosting The Chew and judging Holiday Baking Championship. She told Morning Honey that she has started working out on a consistent basis. "I have only missed one week since January working out with my accountability partner," she says. "I work out early in the morning, no matter what the time zone, because I know that we are not going to be filming at that time. If I start filming at seven, I will work out at six. I have committed to doing that because I can then eat all of this other stuff and it's about balance."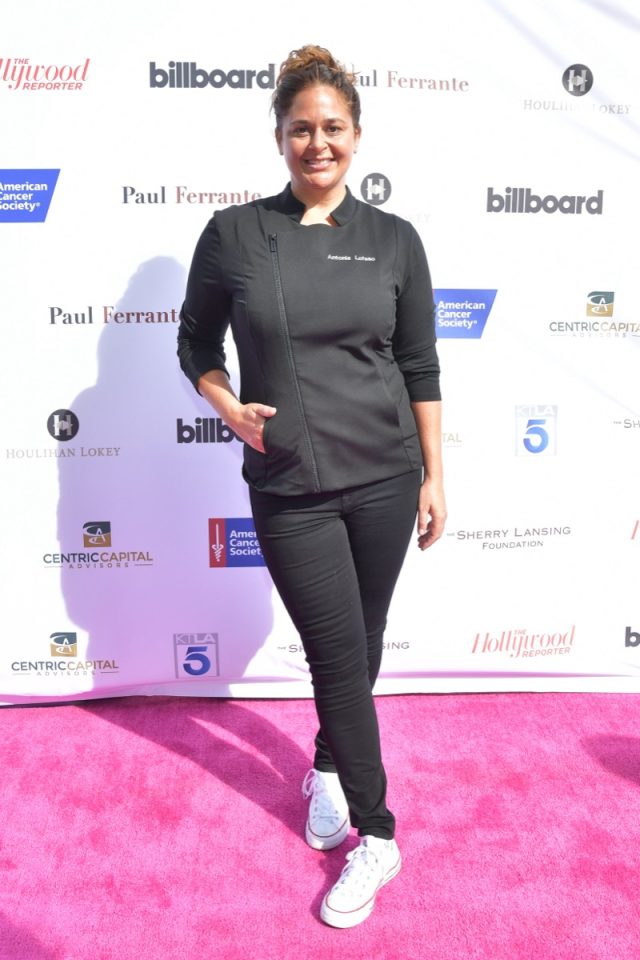 Two time contestant, Antonia Lofaso, has become one of TV's most in-demand chefs. She shared to HarryandDavid.com that exercise is important to her. "In order for me to do what I do — run three restaurants, fly all over for cooking appearances, do television — I need to be in the best fighting shape. We look at fighters and the way that they prepare for their match. It's the same exact thing. Too many times, chefs are pigeonholed into this unhealthy lifestyle. You've seen us being crazy drinkers and partying and eating large burgers. I just ate an entire donut — I don't stop eating. You can't work 80 hours a week in a restaurant and not drink water and not get sleep and not exercise and not eat healthy. My love of exercise and nutrition really just comes through years of me beating my body up in my work."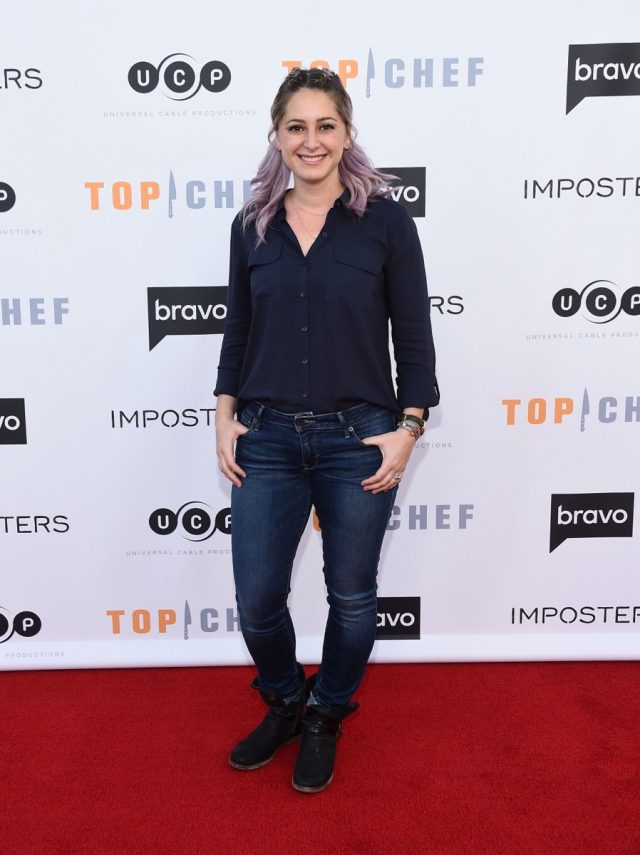 Brooke Williamson is both the runner-up of season 10 and the winner of season 14. She shared some of her wellness secrets in an interview with Vitamix.com. Williamson says that hard work is important to her as opposed to public opinion. "I put myself out there 100 percent, and if you enjoy what I do or who I am, then great. If not, perhaps my food isn't the food you should be eating, or I'm not the friend for you."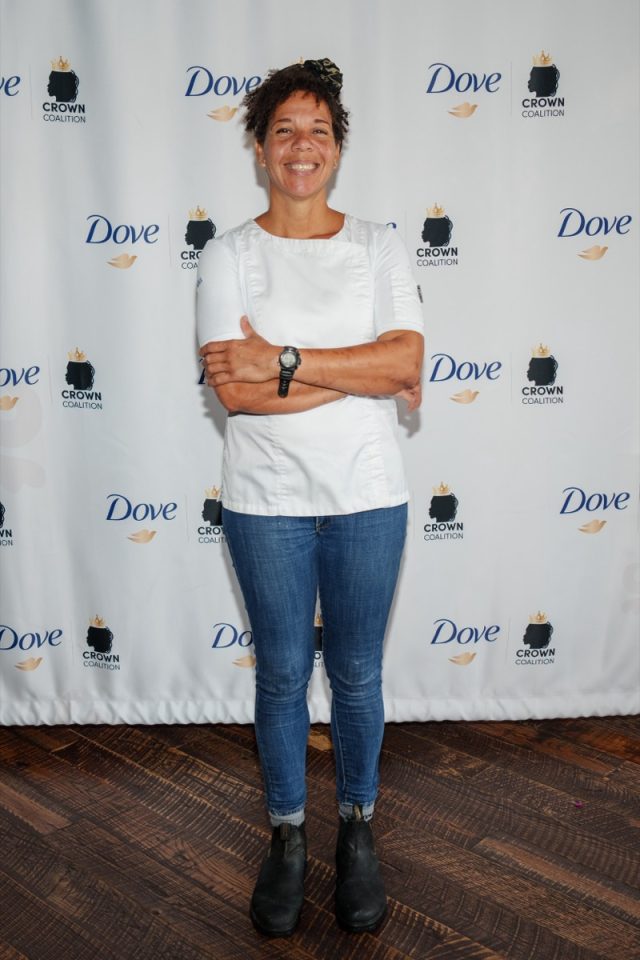 Nina Compton was the fan-favorite and runner-up of season 11 of Top Chef. In an interview with The Talks, Compton talked about the importance of having a work-life balance. "I've been trying for years to find a happy balance between work and life without rushing around. In this industry, we've been conditioned to think you have to work 20 hours a day, six days a week. I think that's a terrible thing, it's an old school mentality. It's been ingrained in upcoming chefs, but it's like… No! You don't need to be here for that just to be the hero, it's not a sign of leadership."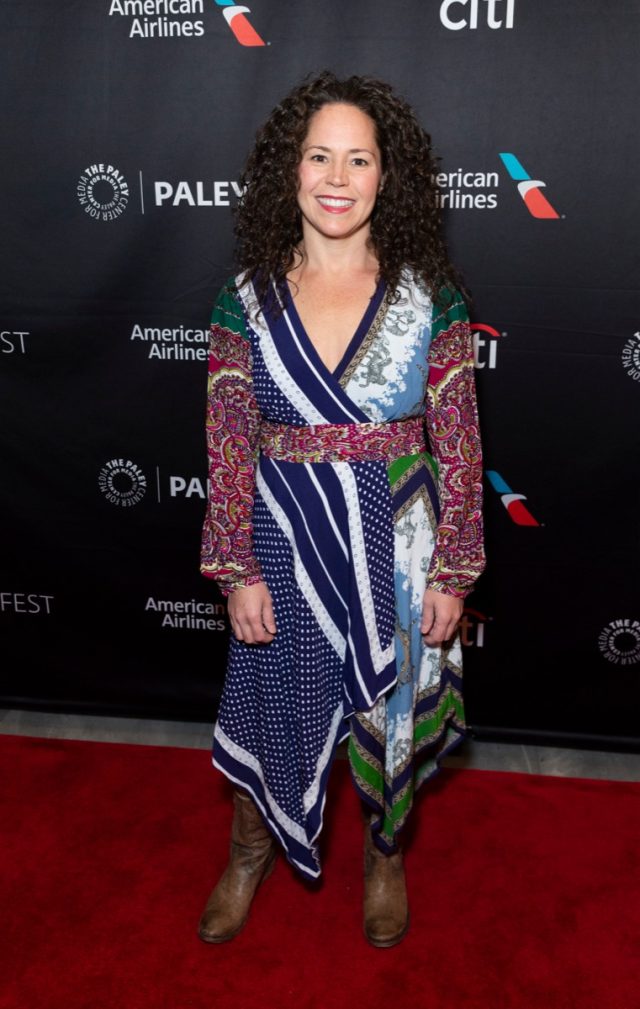 Season 4 winner, Stephanie Izard shared some of her wellness secrets with The Purist Online. "Recently, I was so busy, I got so dehydrated. I started doing hydration therapy one to two times a week. Now I'm obsessed with it. It really keeps your body going."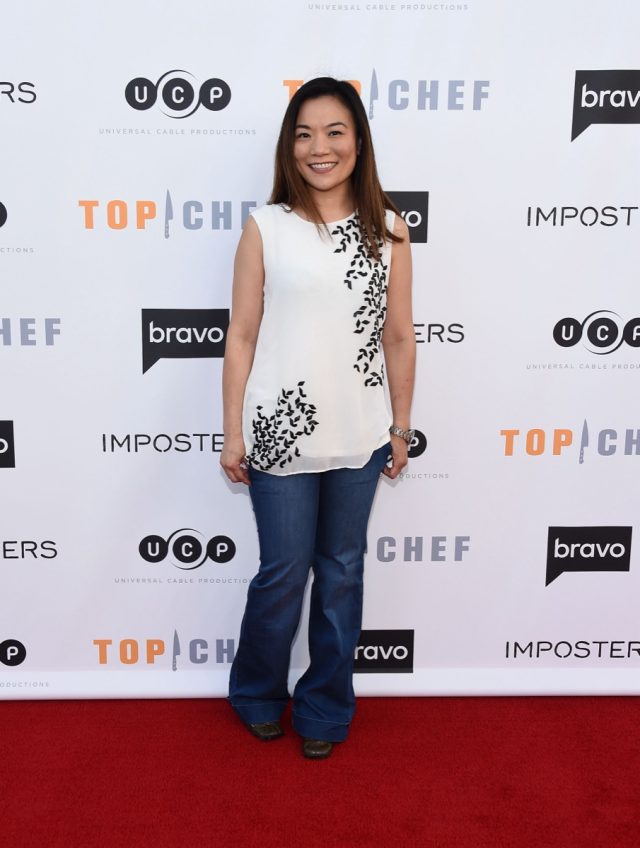 Shirley Chung is a two-time Top Chef contestant, and has also become an advocate against racism. After dealing with racism in her area, Chung talked to other chefs about how to support other Asian chefs. "From those conversations, I realized many AAPI owners and chefs didn't have the access to many things 'mainstream' restaurants and chefs are used to, from government grants and updated policies to social media platforms to promote their business," she said in an interview. 
Kristen Kish is both the winner of season 10 and the new host of Top Chef. She shared her secrets to avoiding burnout to Food & Wine. "Before the pandemic started, I put so much value on success equals how busy I am, and how on the go I am, how many flights I was getting onto. That, to me, felt like I was doing my job, and I would oftentimes burn out a lot sooner. I am much clearer in understanding that [being] busy does not equal success anymore."
Two-time Top Chef contestant Tiffany Derry, talked about her career in an interview with The Chef's Connection. "Looking back, I realize the importance of all the different experiences I had growing up. The acting, sports and cooking—I use skills from all of those areas now. Growing up in a family that loves cooking gave me a passion for food. Acting taught me to be myself in front of the camera. My days at IHOP taught me the importance of hard work and determination. At the time, I didn't understand why I was always changing career paths, but it all makes sense now. It's crazy, but sometimes life comes together in a way you might not have expected!"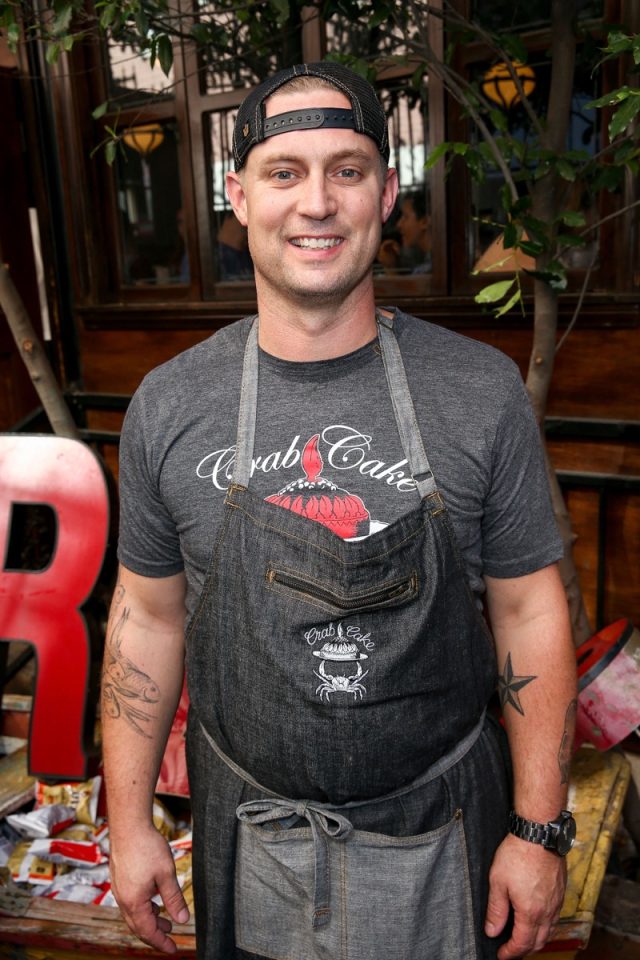 Bryan Voltaggio is one of Top Chef's most well-known alumni. He also made the finale on three separate seasons. He talked about appearing on season 17 and the show with Parade. "I've done it three times! I've been to three finales. Like a lot of the winners, I don't feel like I need to go back again. Nobody's ever made it to three final cooks before. I've shown everything I needed to show. It's not always about a title. I would have loved to win so that I could tell my brother. [Laughs.] But I love the process of competing, all the challenges. I don't think there's anything more I need to do. There are so many other things I would love to focus on. And I appreciate every single moment. I will never forget any of the experiences I've had on Top Chef, and I'm very fortunate to do what I've done."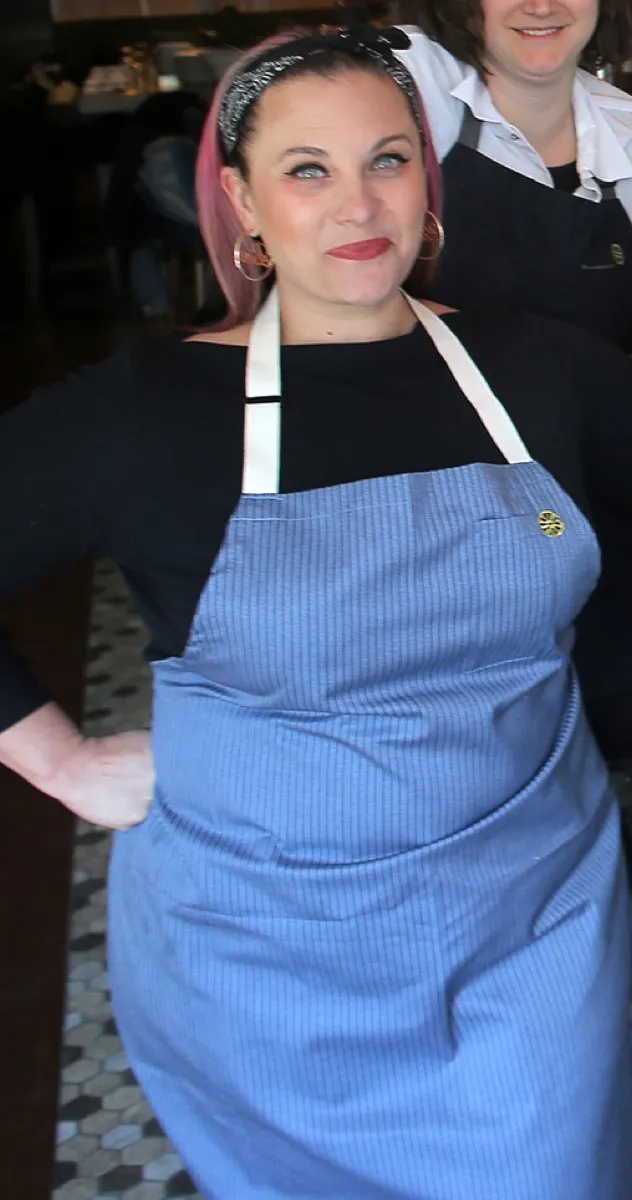 Two time Top Chef contestant, Karen Akunowicz, tells FoodRepublic that she likes to weightlift to stay in shape. "I get to the gym four to five times a week before work," she says. "I have a trainer, Genevieve Arndt, who I work with three times a week. I can't say enough how lifting heavy weights has changed my life. I had a back injury that caused me pain for two years. Standing and even just walking was painful. Through a year of consistent work, my pain is gone and my health has greatly improved. Weightlifting has also made an amazing change in my confidence and mood. When you lift thousands of pounds before your day starts, you feel like there is nothing you can't accomplish."
Kwame Onwuachi talked about the experiences he's had in his career with Food & Wine. "I think COVID helped me realize that I need to be in tune with the outdoors more than I have been. It's okay if I can't hang out with a bunch of people, but we at least need to be able to go outside. And then my brand was starting to expand in different ways. I started a media company. I started doing more brand partnerships. I started to create my own content, I was creating my own events, and I just wanted a change of scenery. I think it's always great to shift gears in different parts of your life. I just needed to gain more inspiration and to have a space to spread my wings a little bit. I didn't want to open a restaurant where I couldn't hug my guests."
Top Chef judge Graham Elliot notably lost a lot of weight. He shared his secrets in a 2014 interview with People. "In the past, I would get stressed and ask craft services for cookies and candy," says Elliot. "But now I know my stomach is the size of a banana and I need to have food that just gives me energy. So I can either have a moment of sweetness but feel really bad or I can order something delicious and light like sashimi."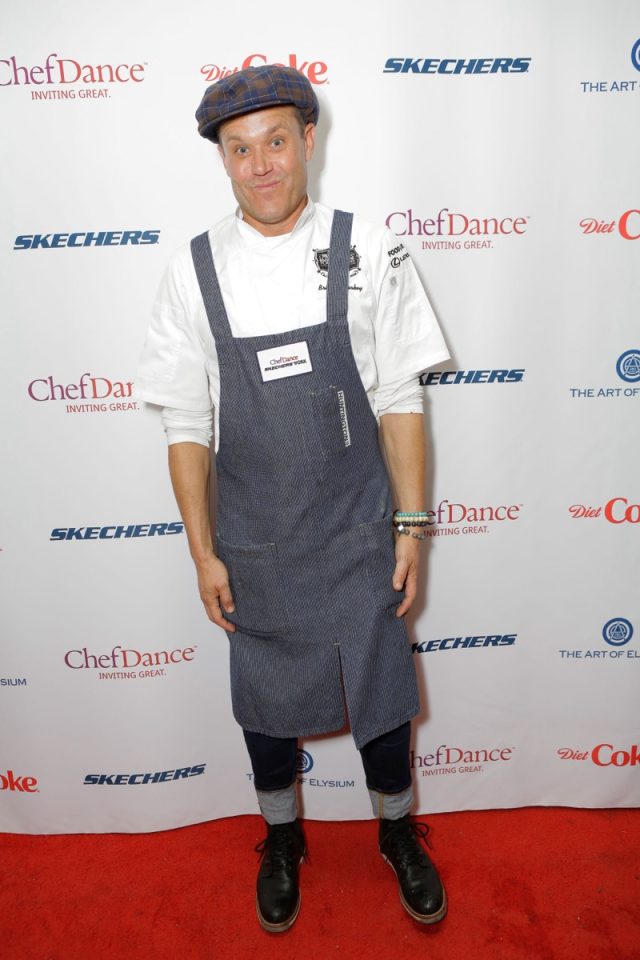 Brian Malarkey is one of Top Chef's most successful alumni. He's opened several restaurants, and appeared on The Taste. Malarkey shared his advice for aspiring chefs with Medium. "You need to know the job and know what the position is. A chef is not just a great cook. A chef is a great operator, a businessperson, definitely a mentor, and an inspirational leader. It's a very broad job title. It doesn't matter if you are the best cook in the kitchen. You must be very well rounded. Don't rush into it. Learn as much as you can. Otherwise you won't have the tools to succeed."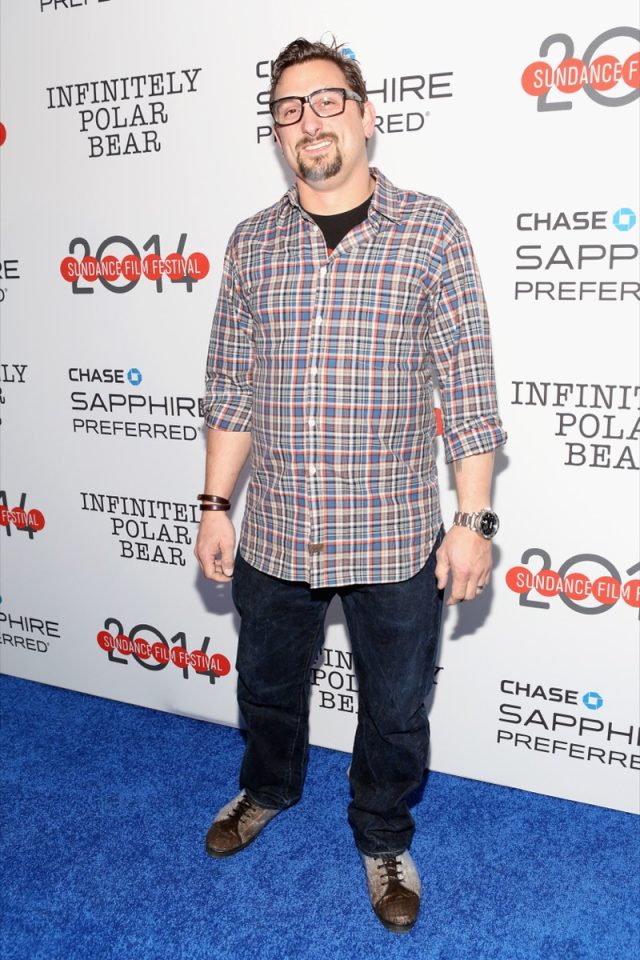 Chris Cosentino was a winner of Top Chef Masters, and is also a cyclist. He talked about how he got into cycling with My Fitness Pal. "Cycling and food collided when I started cooking. I was cooking first and then I was riding. I blew out my knee in culinary school and couldn't move my knee laterally … I started riding so I could walk again. The fishing captain I was working with was also my riding partner. He really pushed me to get healthy. We would work on the boat, do a monster mountain bike ride, and then we'd go back to the house and cook. It was a routine that just made sense for us."
Joe Flamm won season 15 of Top Chef, and talked about what it was like in an interview with Robb Report. "My mentor Tony Mantuano gave me advice before I left that I just needed to make a decision on what I wanted to cook and don't change it midstream. You may not have the perfect idea, but it's better to make that to the best of your abilities then to second guess it and try to change things along the way."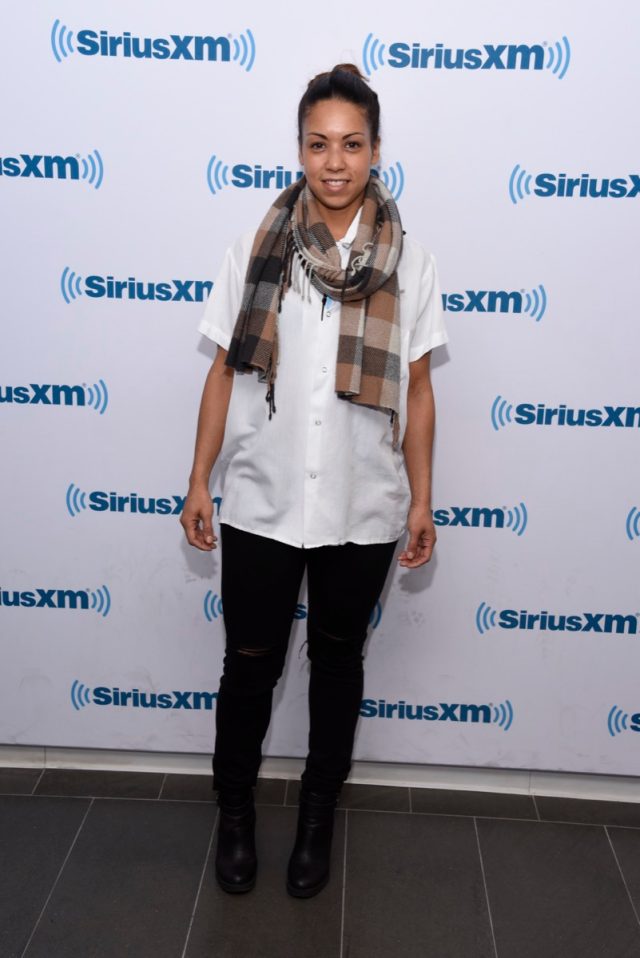 Adrienne Cheatham was the runner-up of season 15. She talked about what she took from the experience in an interview with Tasting Table. "It really helps you see yourself in a new way," she said. "It helped me get out of my comfort zone. So it really pushed me forward in a way that I wouldn't have gotten, if I hadn't done it."
Anna Bechtel is a freelance writer currently based in Hamden, CT.
Read more
---