15 Amazing Bodies Of US Women's Tennis Champions
Here are their wellness tips.
In the world of professional tennis, female athletes have not only demonstrated exceptional skill on the court but have also dedicated themselves to maintaining peak physical condition. From Grand Slam triumphs to rigorous training routines and dietary choices, these remarkable US Women's Tennis Champions offer insights into the unique paths they have taken to reach the pinnacle of their sport. Join us as we explore the stories and lifestyles of tennis legends like Serena Williams, Naomi Osaka, and many others, revealing the secrets behind their amazing bodies and the determination that has made them champions both on and off the court.
Naomi Osaka won the US Open in 2018, and the Australian Open in 2019 and 2021. She shared her typical diet in an interview with Insider. "I usually eat a larger breakfast because I go straight into training and won't eat again till the afternoon. My lunch usually consists of rice, vegetables, grilled salmon, or usually a great salad or bowl from Sweetgreen."
Sofia Kenin won the 2020 Australian Open. She talked about why she loves tennis in an interview with Athleisure Magazine. "Everything about tennis is such a great sport! It's physical and it's a great mental sport where you have to have toughness to play it. Of course, you get to travel around the world to see so many beautiful countries, you stay at the best hotels, the food of course, going out – of course when there wasn't a bubble and you could explore the city. Of course, there are all the opportunities that come with it and the competition as well! You're able to do sports interviews, you have a team around you for the matches and when you walk on the court, it's up to you so that you can compete and leave it all out there."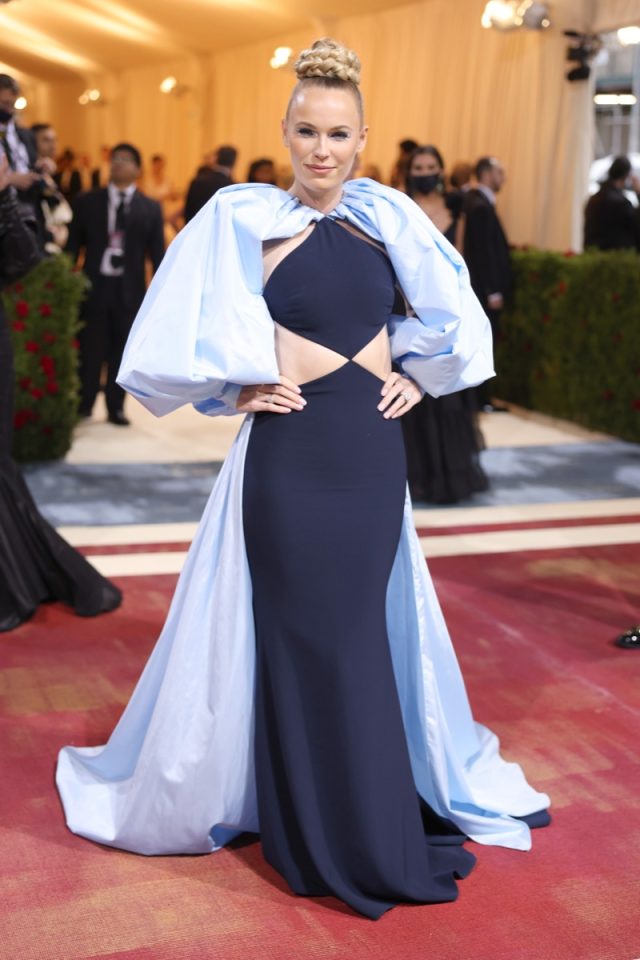 Caroline Wozniacki won the Australian Open in 2018. She talked about her training process in a 2019 interview with GQ. I've done a lot of boxing training. I started when I was 12, and my trainer is from Copenhagen. I don't do as much of it now as I used to, but there's still a few weeks where I put it on my schedule. I think it helps build my strength and cardio, because it's a great combination of core and shoulders. The trainer is the nicest guy you'll ever meet, but so brutal when it comes to killing you during training. But you can't get mad, because he's so nice."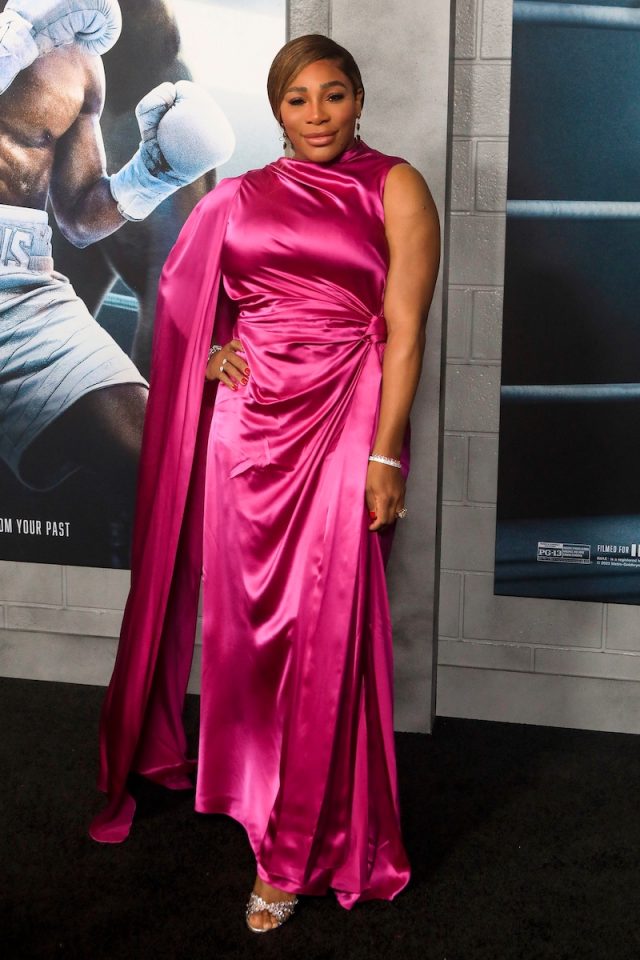 Serena Williams is considered one of the greatest female tennis players of all time. She's won the Australian Open in 2017 and 2015, the French Open in 2015, and Wimbledon in 2015 and 2016. She talked about her diet in an interview with Vogue. "I've been an on-and-off vegan for a while. I was vegan for about six years and it was great. Now, I'm trying it out again because I really want to be healthy. And to be healthy, I need to eat healthy. When I don't eat healthy, I just feel terrible–to be honest, I feel like I almost have pain. So now, I eat vegan about six days out of the week. And then if I want, like, some eggs or something, I do that on the seventh day. That said, I was at the fair the other day and they had donut burgers, which I've never had in my life. I actually don't like the taste of beef, so I generally don't eat it–like, ever. But I was like, 'You know what, you live once. I'm just going to try this thing!' And it was shockingly really good. The sweet and the savory really went together very well. I don't know who can eat the whole thing, though, I just had a bite."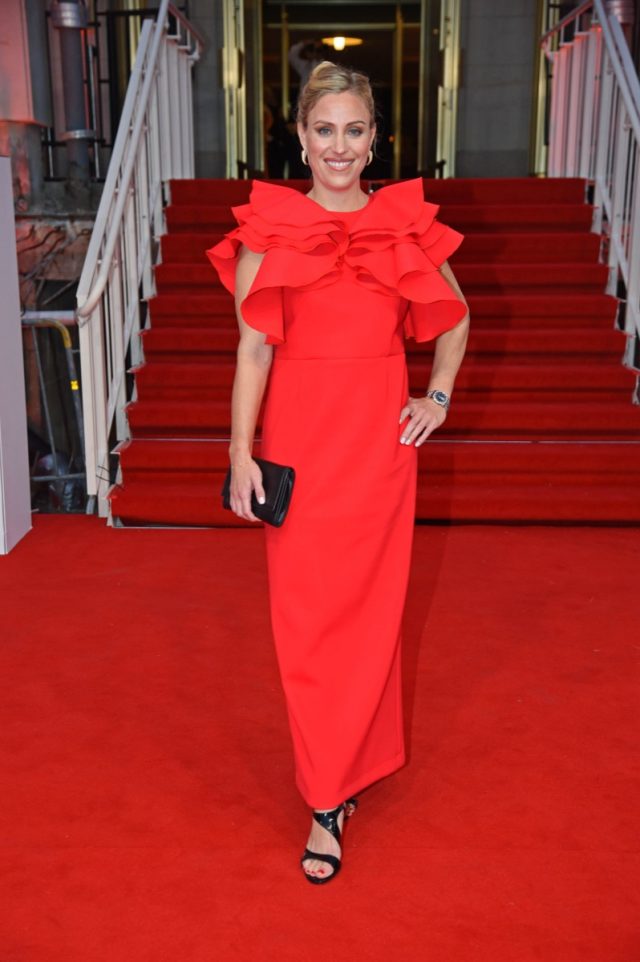 Angelique Kerber won both the Australian and US Opens in 2016 and Wimbledon in 2018. In a 2016 interview with The Independent, Kerber revealed that she lost weight for the upcoming season. "I lost a few kilos [over the winter] and I think that has helped me to get quicker and helped me run better and longer. I wasn't focusing on losing weight and I don't know exactly how much I lost, but I think it helped."
Barbora Krejcikova won the French Open in 2021. During it, she talked about her training process in an interview with The New York Times. "I had more time, so I spent more time with my coach," Krejcikova said. "I started to be a little more professional. I didn't expect that it's going to help, but as I see it right now, it's helping and I'm moving forward. That's where I get the craziness in my head saying 'OK, you've got to go again, you've got to go again.'"
Iga Swiatek won the French Open three times and the US Open once. She talked about her approach on the court to WTA Tennis. "I think playing Warsaw on hard court changed a lot the perspective because last year, switching from grass to clay and then to hard court was really tricky. This year, I feel like it's a really nice process without any extra obstacles. So it was pretty easy for me to just focus on work."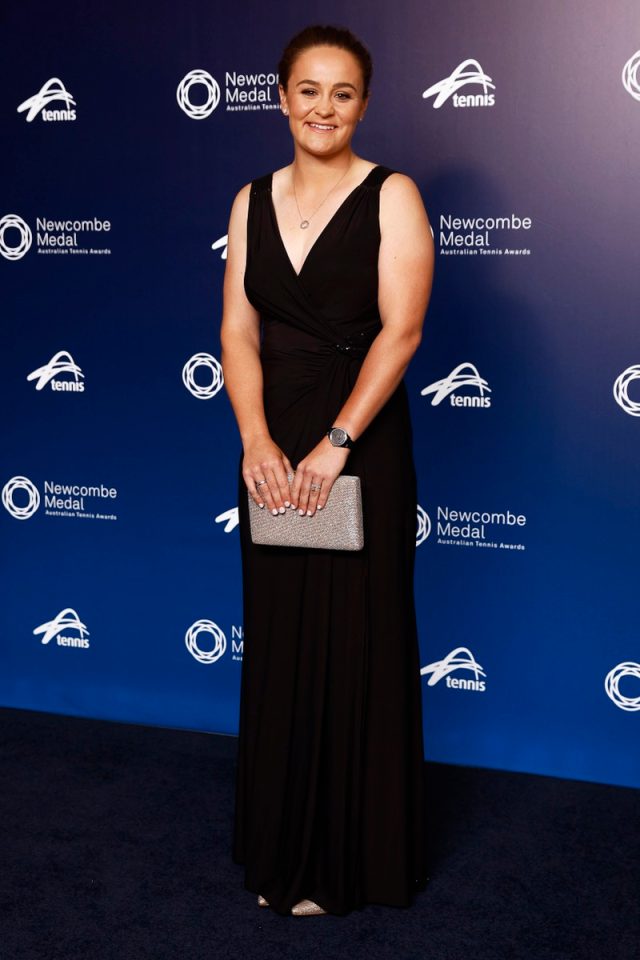 Ashleigh Barty won the Australian Open in 2019 and Wimbledon in 2021. She broke down her diet in an interview with Body & Soul. "Everything in moderation and listen to your body. If I'm feeling run-down, I make sure I'm eating well and looking after myself by having plenty of fresh fruit and veg. A steak or red meat usually helps when I'm run-down, too."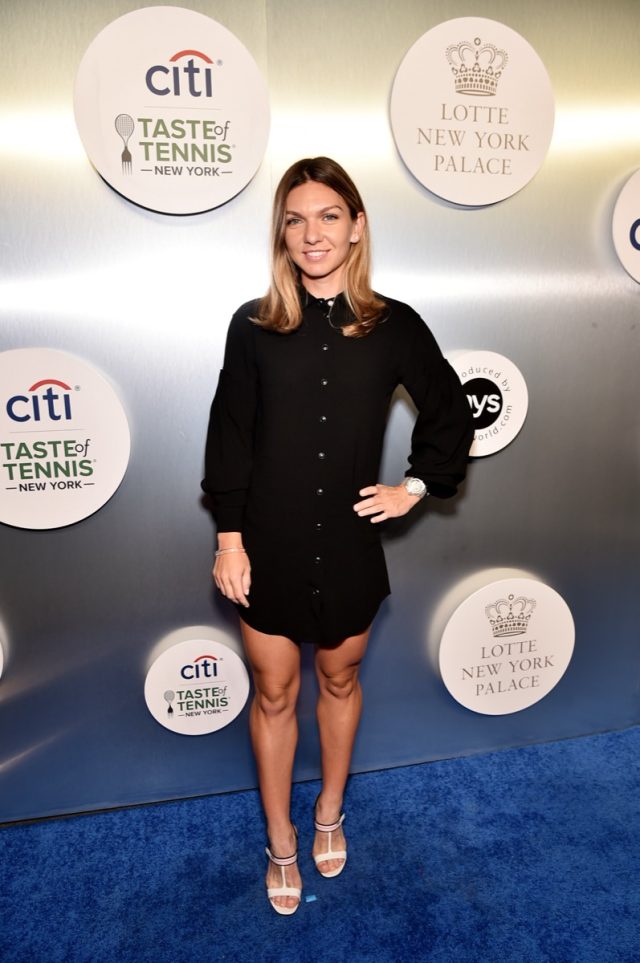 Simona Halep won the French Open in 2019 and Wimbledon in 2019. She shared her training process in an interview. "I go running because that is my job and I need to keep fit. After that, I do my body exercises: abs, back, legs, everything I can inside the house. I run around 20-25 minutes, but progressively, I want to run for an hour in one go. I don't usually run too much, but this is the only way I can keep my fitness up. In the house, I do push-ups, crunches, back exercises – because I have spinal problems, herniated discs – squats, lunges… exactly what I did when I was a child."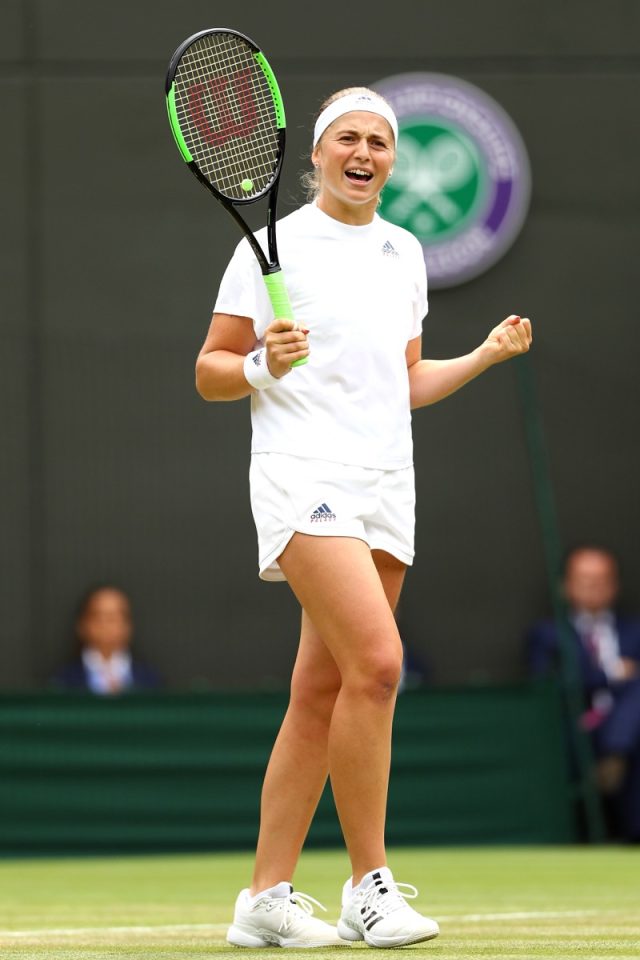 Jelena Ostapenko won the 2017 French Open. She talked about how she approaches rivals on the court in an interview with Clay Tenis. "I just try not to waste my energy on things that I shouldn't. Once I'm on the court I try to be focused on myself, not see what's happening around, not getting distracted. If you waste your energy on something else, it's gonna be hard to bring it on the court."
Garbine Muguruza won the 2016 French Open and the 2017 Wimbledon tournament. She talked about her diet in an interview, and says that she has a flexible diet. "There are people who are very strict in food and less in other things. I am before games and in full competition, but the rest of the year, I eat what I want. Not just hamburgers, but pasta, fish, potatoes…I enjoy choosing the moments well."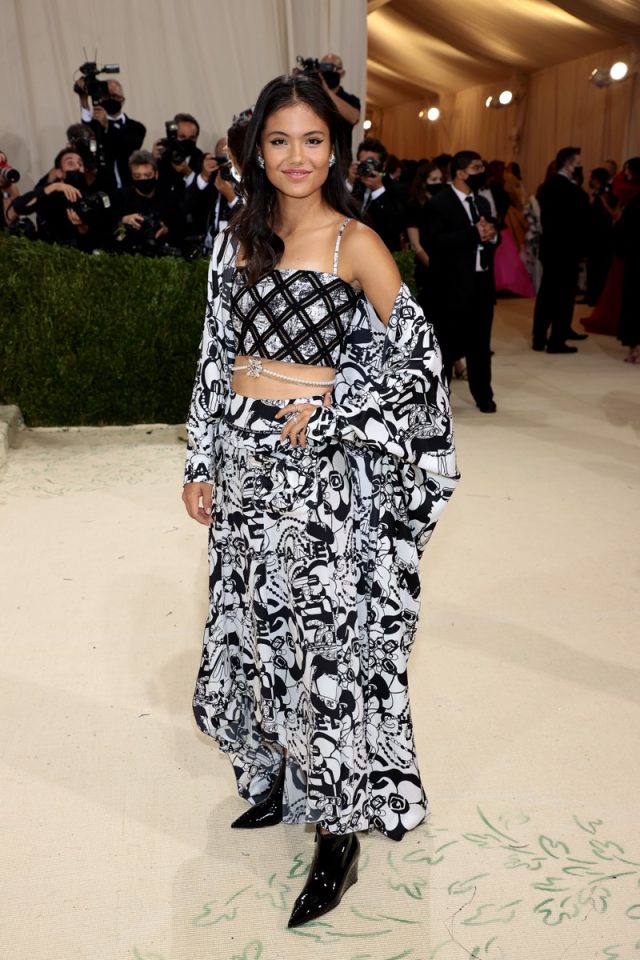 At just 18 years old, Emma Radcanu won the 2021 US Open. She talked about being in the spotlight in an interview. "I was under so much pressure to perform, people had no idea what was going on and I had to have this facade, to keep everything inside. It has been really hard. And then to be scrutinized for it when they don't know what is going on. I am very young and still learning and making mistakes. It is a lot harder when you are making mistakes in front of everyone and everyone has something to say about it. The tour is completely brutal."df44d9eab23ea271ddde7545ae2c09ec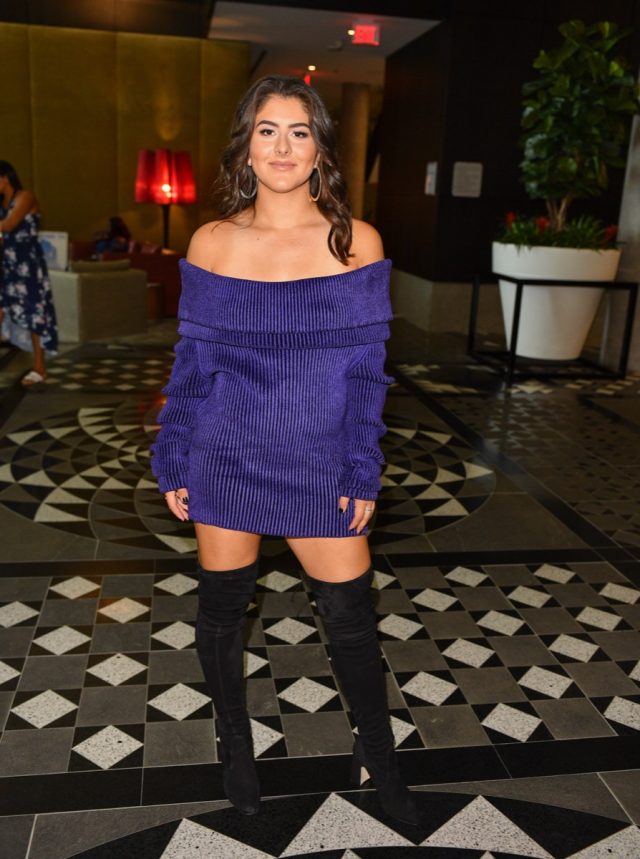 Bianca Andreescu won the US Open in 2019. She shared her diet secrets in an interview with Narcity. "What works best for me is when I have somebody really take control over that, because I'm definitely not as strict on myself when I don't have somebody kind of there helping me out," she explains. "I've always been a stress eater. I really have to set my intention on my goal, which is to become number one in the world and how can I get there? I need to really follow a diet [and] having a nutritionist really helped me. Or a physiologist. I've worked with both. Right now I'm working with a physiologist."
Sloane Stephens won the 2017 US Open. She talked about what she does to stay in shape to The Zoe Report. "Anytime I try anything new, I get sore somewhere or injure something else," she says. "And so, I try to stay away from [things like] boxing. I love kickboxing, but I really can never do anything with my hands. And I'm always really nervous because I need my hands for obviously playing tennis."
Flavia Pennetta won the US Open in 2015. After doing so, she announced her retirement in an interview. "This is the way I would like to say goodbye to tennis. This one was my last match at the U.S. Open. If I have to dream about how I want to stop playing, this is the perfect way."
Anna Bechtel is a freelance writer currently based in Hamden, CT.
Read more
---