20 Amazing Bodies of WNBA Champions
Here are their wellness tips.
In the world of women's basketball, the WNBA Champions are not only celebrated for their on-court prowess but also for the incredible dedication and commitment they demonstrate towards maintaining their peak physical condition. In this compilation, we explore the remarkable bodies of 20 WNBA champions, delving into their training routines, diets, and the mindset that fuels their success. From seasoned legends like Sue Bird and Candace Parker to rising stars like Kierstan Bell and Dana Evans, each athlete offers unique insights into what it takes to excel in one of the most demanding sports on the planet. Join us as we uncover the secrets behind these amazing bodies and the inspiring stories that drive them to victory.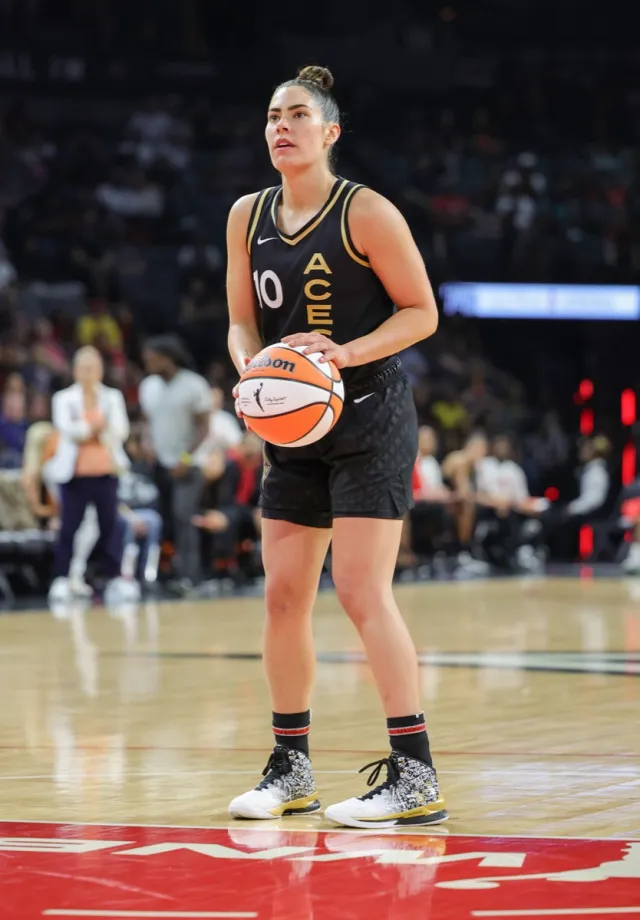 Kelsey Plum is a 2022 WNBA Champion with the Las Vegas Aces. She talked about her diet in an interview with 2adays.com. "I changed my diet significantly from when I entered college. I went from eating everything to being a pescatarian. I would advise young players to watch their sugar intake, especially refined sugars. It has a huge negative impact on your body. Also, I would suggest eating for recovery after hard practices. I love chocolate almond milk, with some protein to help your body recover."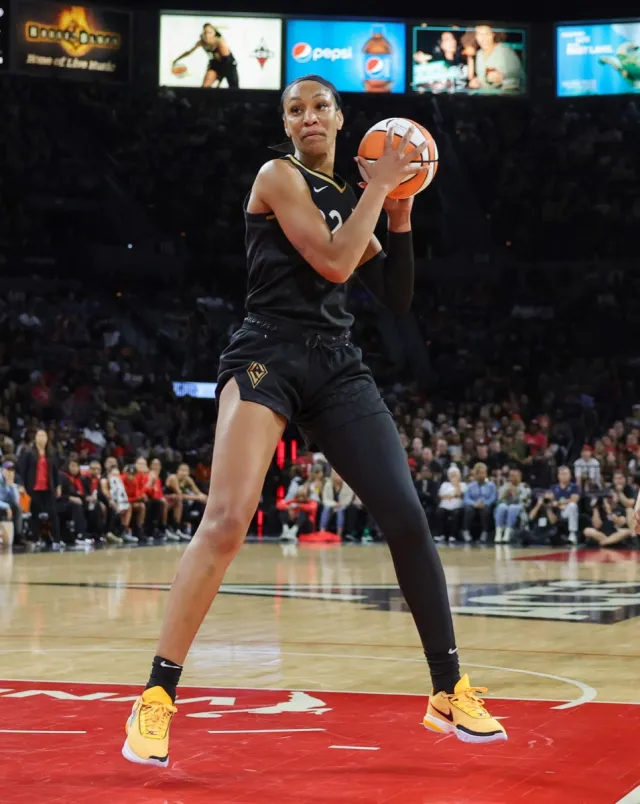 A'ja Wilson won the 2022 WNBA Championship with the Las Vegas Aces. She shared her fitness secrets with Bustle. "My main workout is basketball practice. I get my exercise in on the court and then in the weight room, where I'll do whatever our coach suggests to make sure my leg and upper body workouts stay balanced. I like working with resistance bands to tighten my glutes. I don't like to sweat or use a lot of weight, so I go for bodyweight workouts like lunges, squats, and clamshells. When I add a band, I feel the burn instantly."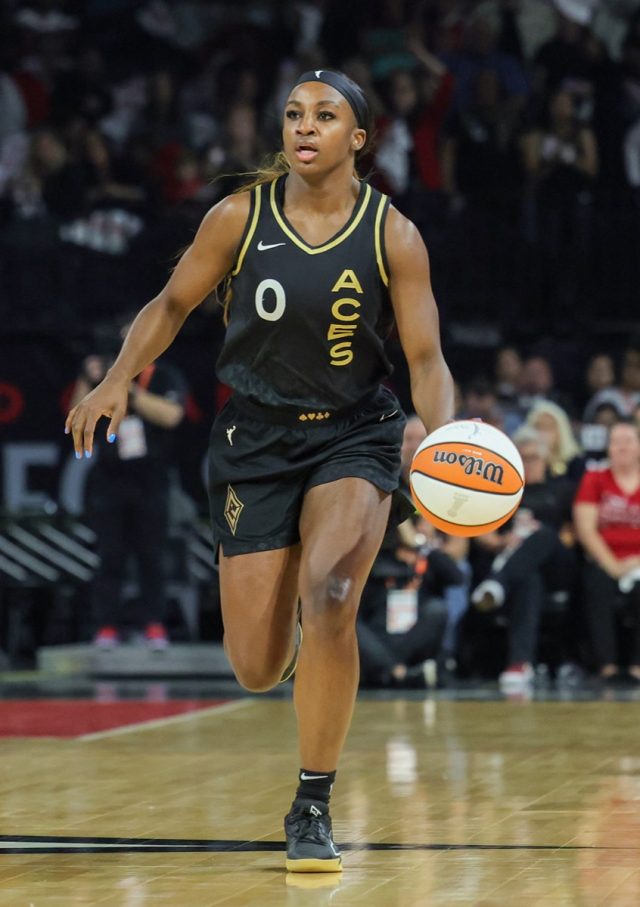 Jackie Young is a member of the 2022 WNBA Champion team, the Las Vegas Aces. She talked about her training during her rookie year with Winsidr.com. "Got super lean," says Young. "We put in a lot of work on the court, but being able to box and do some cardio in the heat chamber and different things like that was fun and different."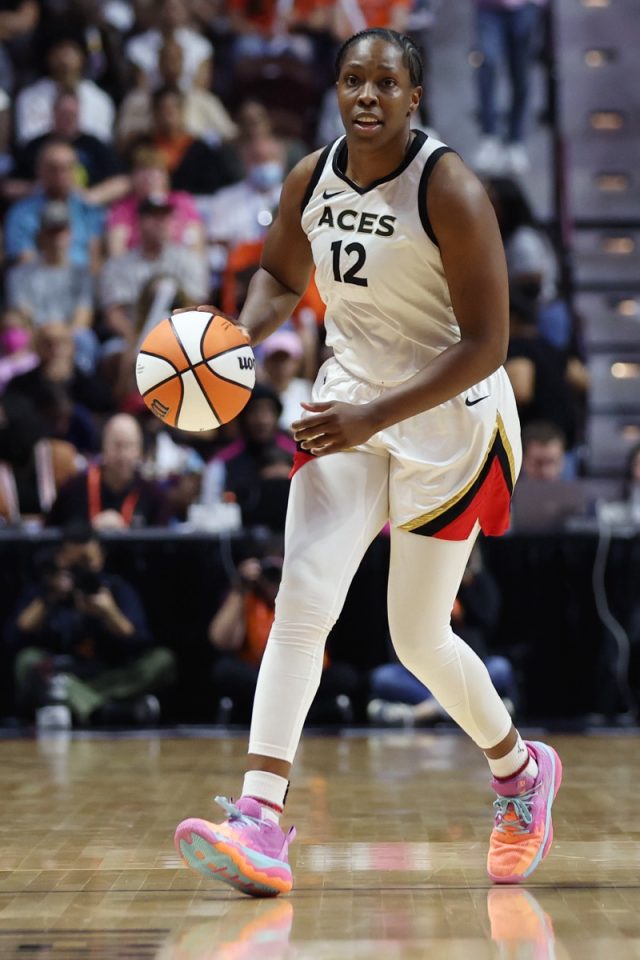 Chelsea Gray won the 2022 WNBA Championship with the Las Vegas Aces. She talked about the playoff season that year to Yahoo Sports. "It's so much highs and lows throughout a game," Gray said. "Being that even-keel, keeping my composure, it's always how I've been, how I operate, even outside of basketball. It keeps me grounded throughout a game [and] all the noise. I kind of have this ability to quiet it out a little bit. And that's what makes it fun."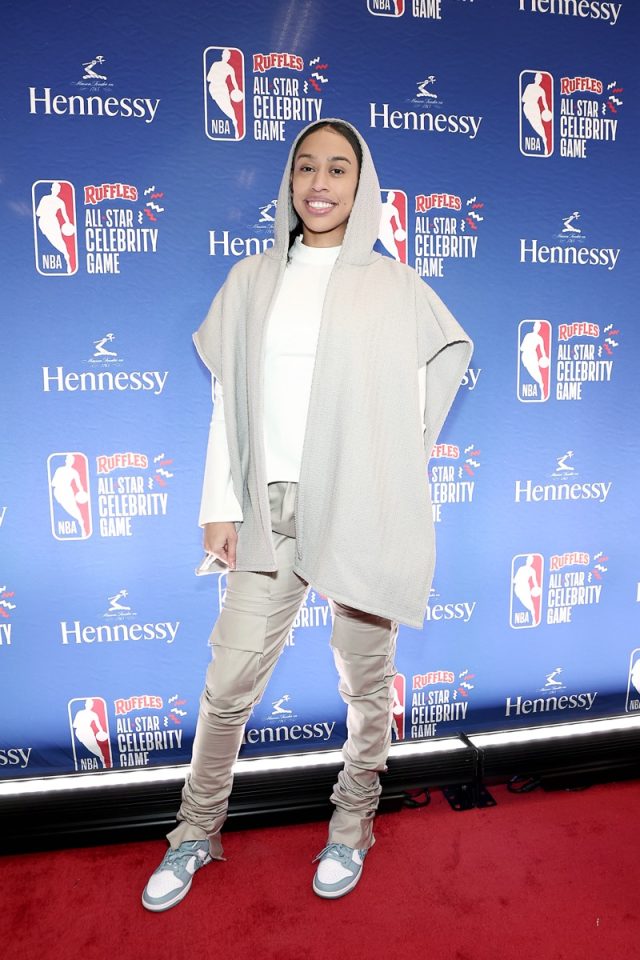 Dearica Hamby won the 2022 WNBA Championships. She opened up to People about returning to the game after giving birth to her second child. "I called my team four days before training camp and said that I wanted to play, then showed up to camp and got started. I was practicing non-contact in the morning time and by the afternoon, I was in a full-fledged practice. I've really been going based on how my body feels."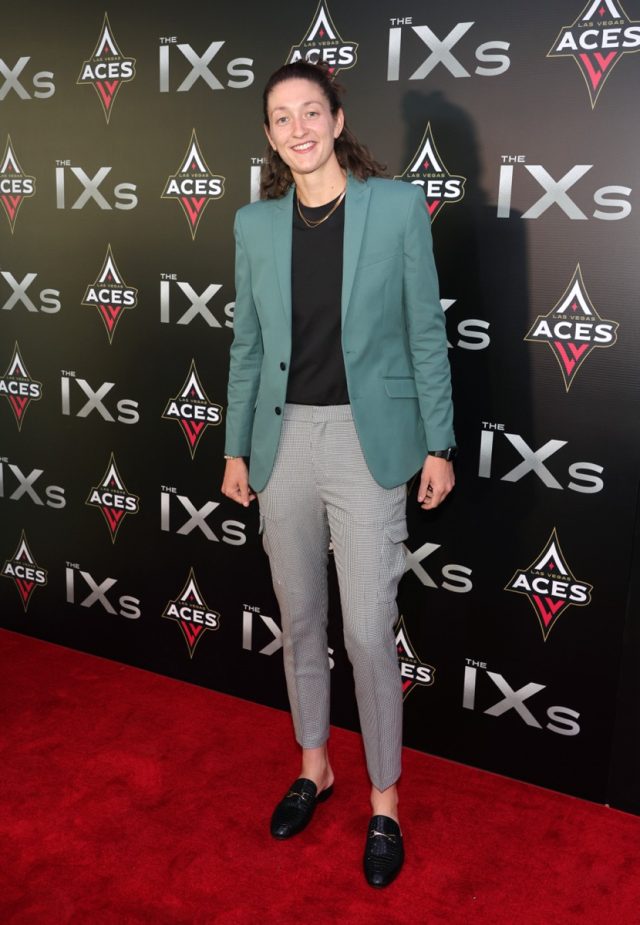 Theresa Plaisance is a member of the Las Vegas Aces, and won the 2022 WNBA Championship. In 2013, she talked about her training process to The Advocate. "My physicality went up last year, but I really hadn't mastered it because I haven't been used to it," Plaisance said. "So this summer, I got in the gym and really went to work on my inside game."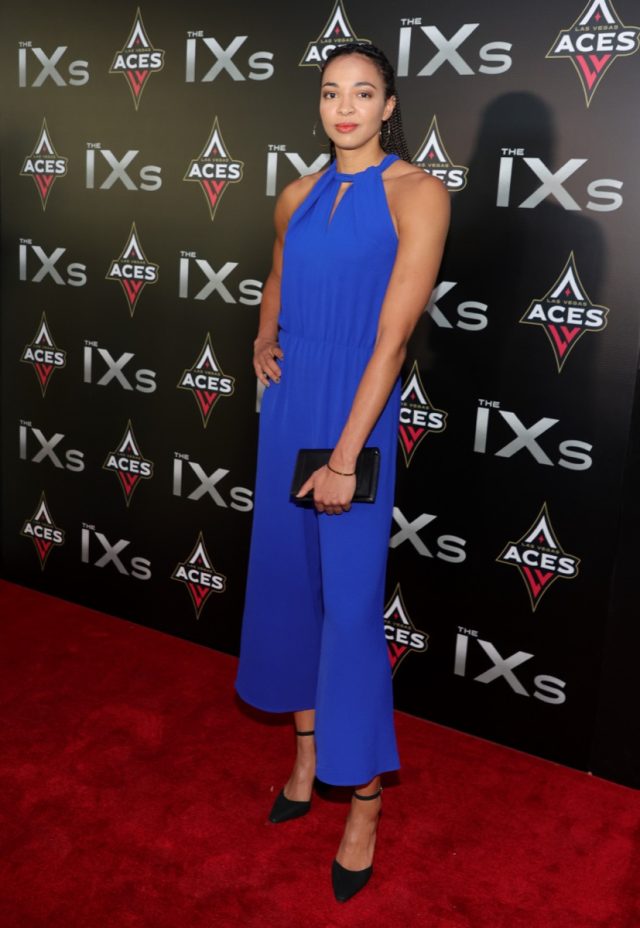 2022 WNBA Champion, Kiah Stokes talked about how her team, and her coach, Becky Hammon prepared for the game to The Gazette. "We watch film. We watched the whole (New York) game. She (Hammon) doesn't have to say much because we all know (what happened). A lot of the stuff we watch on film is a reminder of yes, we are good but if we don't come to play, any team's going to whip you."df44d9eab23ea271ddde7545ae2c09ec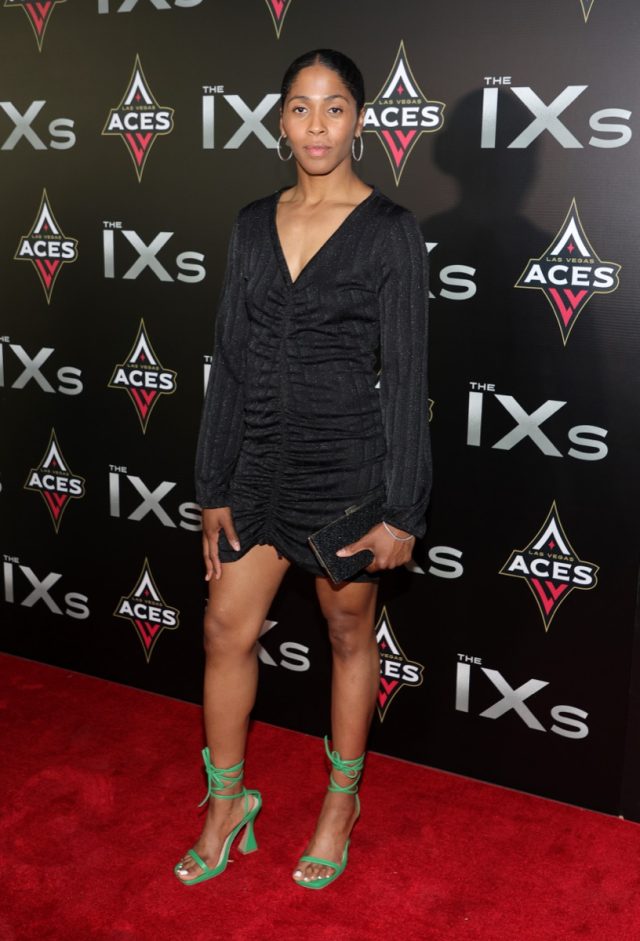 Las Vegas Aces member and 2022 Champion, Sydney Colson, uses her voice to support causes that are important to her. She wrote a personal essay for Yahoo Sports on this topic. "I am a Black, gay woman from Houston, Texas, (Houstonians prefer to be seen as our own state because Texas can be so embarrassing) so I know far too well the issues that are present here. We had to take time as a PEC to contemplate whether our fellow athletes would be safe here, whether their voices would be heard and whether we should play in a place that could be so hostile to so many of our athletes' identities and deeply held beliefs. But the scary truth is there are many states working tirelessly to attack the rights of their citizens. We knew wherever we played, our PEC felt that this is the right time to be vocal about issues that affect us and the people who live where we will be playing. We understood that with our platform, with our stage, we could have an outsized effect for the very people these laws were meant to marginalize even further. Just by showing up, by using our voices to ally with those who are voiceless, we could have a profound effect. Professional athletes wield enormous power when microphones and cameras are put in our faces, and we are prepared to use our platforms to effect change."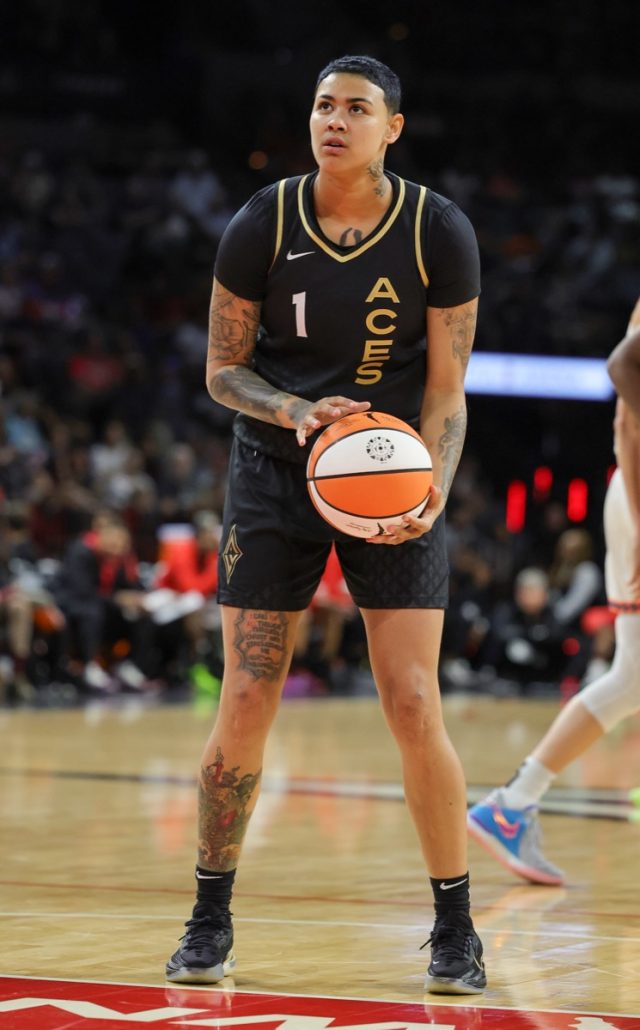 In her first year in the WNBA, Kierstan Bell won the 2022 season with the Las Vegas Aces. She talked about how she approached her season with The Naples Daily News. "When you're a rookie, you're coming from a school where you play a lot, and then you come and you're sitting down on a bench, you know, it's different. But that's just the opportunity to learn for the next year when you come in to try to attack it way different than you did, and wanting to earn a spot in the game."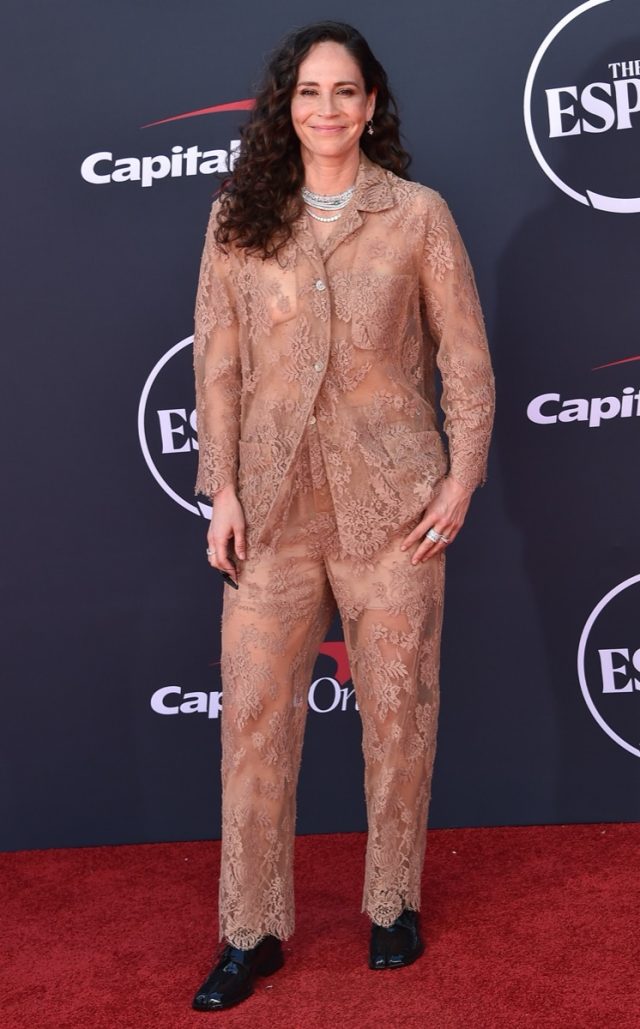 Sue Bird is a four-time WNBA Champion, her most recent title being in 2020 with the Seattle Storm. She shared her typical diet with Delish. "My typical [in-season] day looks pretty similar to my [off-season] days. My diet is pretty much get three meals a day, I think the best way to describe it to be honest is a cycle of trying to fuel for your workout or your game and then refueling for afterwards."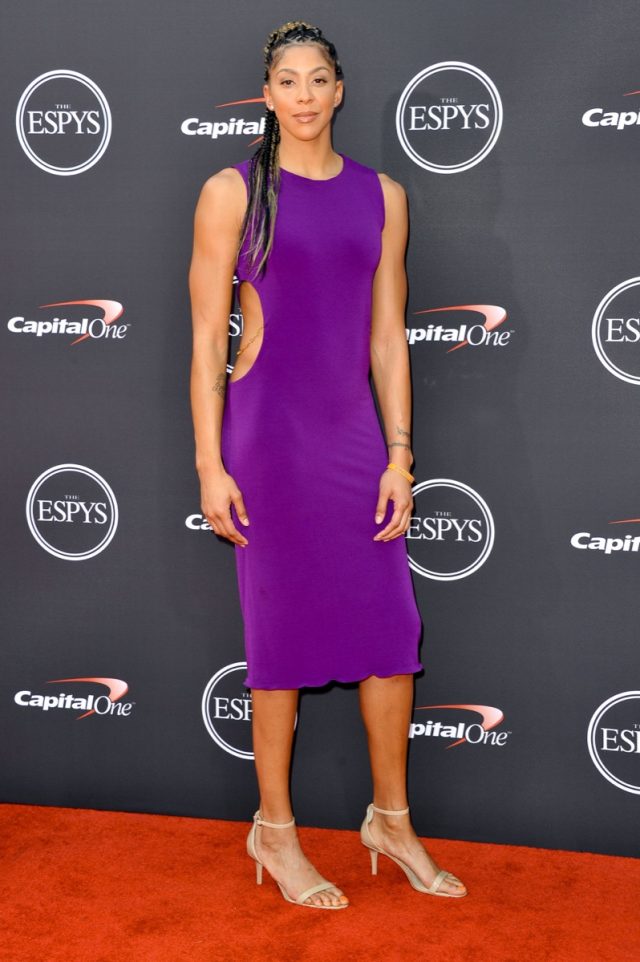 Candace Parker is one of the greatest women's basketball players of all time, winning two championships. She shared her training secrets with Boardroom.tv. "I really dedicate a lot of time and energy to making sure that in the offseason — regardless of if I'm going back and forth to Atlanta for the NCAA Tournament — that I'm really taking care of my body and making sure I'm getting my lift in. Whether it's cardio, pilates, or yoga, I think it's not only setting the stage to be better athletically in my sport now in Year 16 but it's going to be something that is a part of my daily routine even afterward. It kind of sets the tone in showing your kids how to live a healthy lifestyle and how important that is both mentally and physically to continue to incorporate fitness into your life."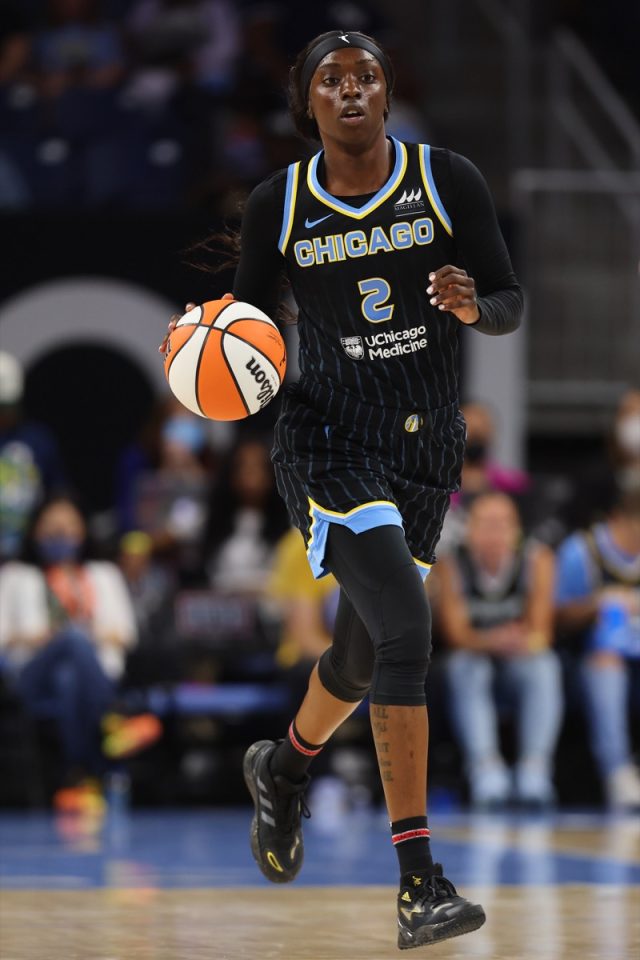 In an essay for AP Sports, 2021 Chicago Sky Champion, Kahleah Copper talked about her recovery process. "There's been a lot of basketball in a short time and finding time to recover has been key to staying fresh and having success. You have to take care of your body. I have to give a huge thank you to the training staff of Courtney (Watson), Hannah (Wengertsman), Doc Cummings and Fran (Parsons), and everybody who helps keep us ready, reminding us to stay off our feet and stay hydrated.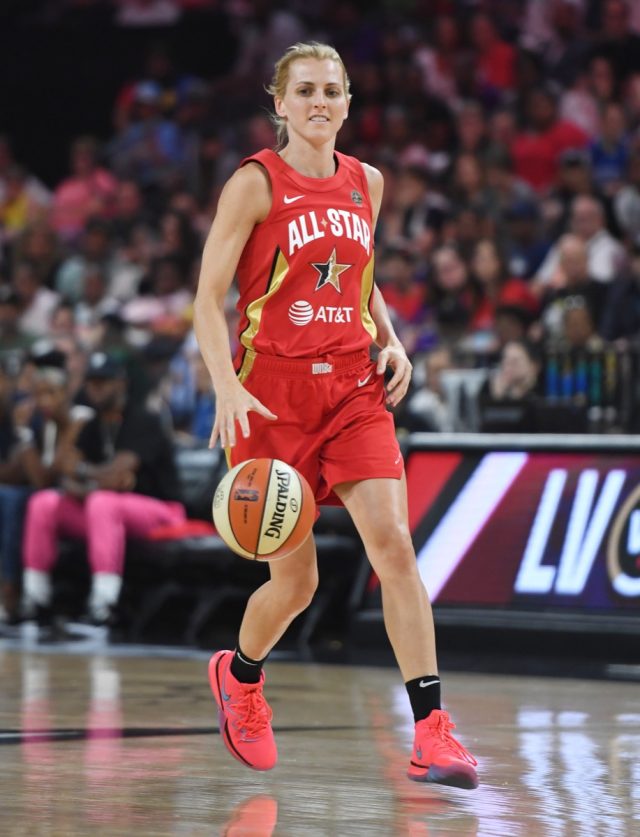 Allie Quigley is a 2021 WNBA Champion with the Chicago Sky. She talked about wanting to grow the team's and the sport's presence to Slam Online. "I think we're always trying to grow the women's game and at the same time just have Chicago notice us and notice our success," Quigley says. "But mainly, I think we're just thinking small picture, just about our franchise and how far we've come, and we're trying to do something special, something that we've never done before."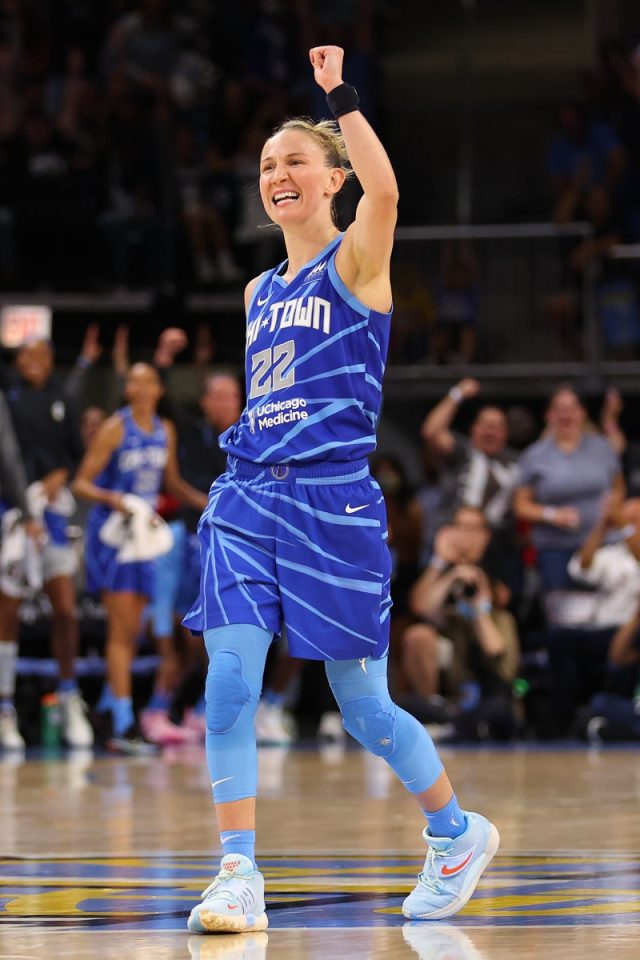 Courtney Vandersloot won the 2021 WNBA Championship with the Chicago Sky. She talked about how she approaches fame to Spokesman.com. "Anybody will tell you I'm not a spotlight type, I don't want to be in the spotlight. I like being around my teammates and being a great team player. The accolades that come, they're gonna come whether you're silent or not. I just want to work in silence and keep it that way."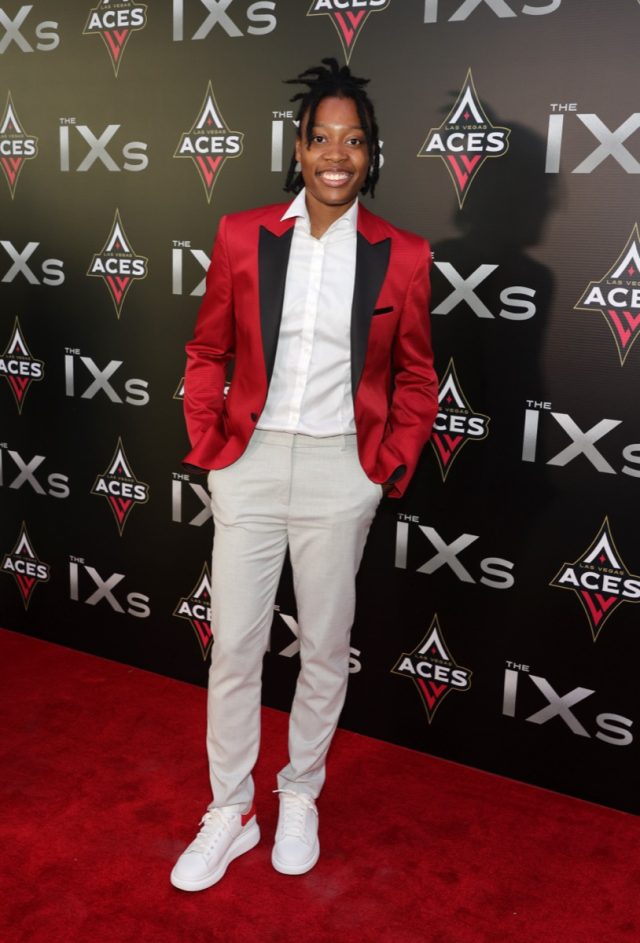 Aisha Sheppard won the 2022 WNBA Championship with the Las Vegas Aces. She shared her advice for other female athletes with Sports As Told By A Girl. "The best advice I could offer is that as a young athlete aspiring to play professionally at some point, never get comfortable," she says. "Every day someone is evaluating you on and off the floor. You have to compete, and your want to has to outlast your fatigue. Hard work beats talent when talent fails to work hard."
Diamond DeShields is the 2021 WNBA Champion, as a member of the Chicago Sky. She's also a member of the 2022 US Women's Team, and talked about her preparation with AP News. "We had a good training week in Las Vegas. It's a really good group and everybody carries the same energy and intensity as far as winning goes. Practices are really competitive and there are a lot of new faces which is nice. There's also a lot of youth."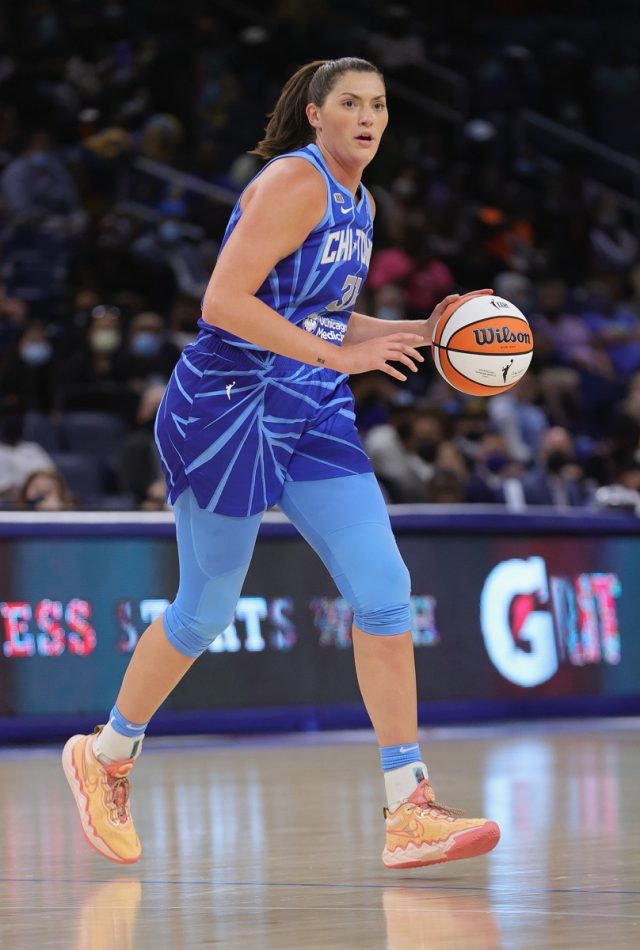 Stefanie Dolson is a 2021 WNBA Champion with the Chicago Sky. After winning, Dolson shared how she prepared for the season on Instagram. "I worked my ass off this offseason to lose weight, get quicker and be my best version of myself to help my team and I did just that," she wrote in the caption. 
During her rookie year with the Chicago Sky, Dana Evans won the championship. She shared how her time in college prepared her for the pros with Sports Illustrated. "I feel like I'm able to take a bump, get to where I want to get to," she said. "On the defensive side as well, I can kind of bug them and get to where I need to get to as well. I would say it's translated, pretty good for me so far."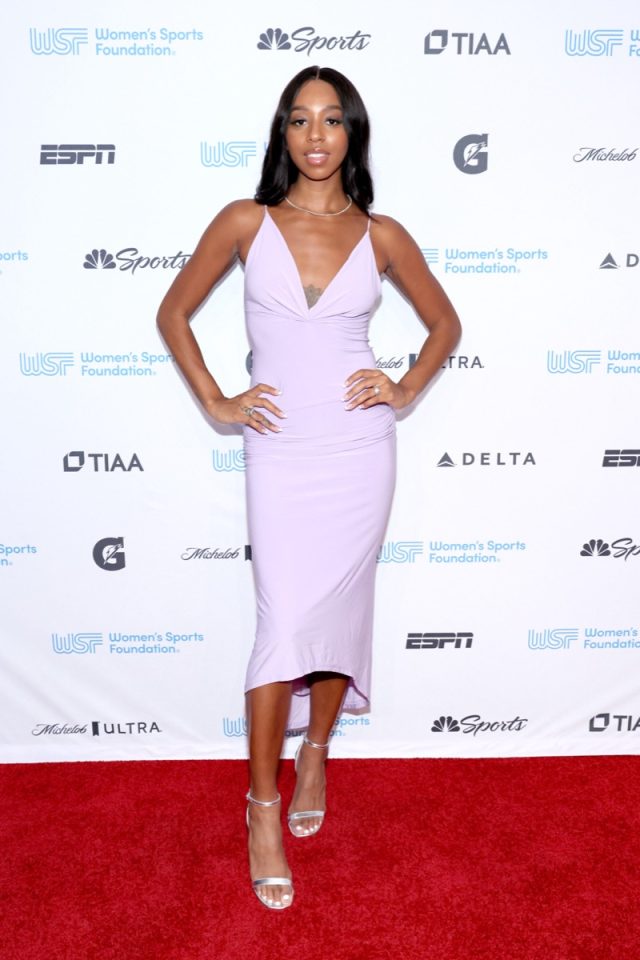 Lexie Brown won the 2021 Championship with the Chicago Sky. She tells WNBA.com that she makes sure to always work hard. "That's the biggest thing for me; I haven't really had so many opportunities to showcase the hard work I put in, but the hard work is still being put in, and that's something that I really value about myself. I always enjoy hearing from previous coaches, they can say a lot of things about me, good, bad or indifferent, but the one constant thing is I've worked really, really, really hard, and that's something I'm proud of."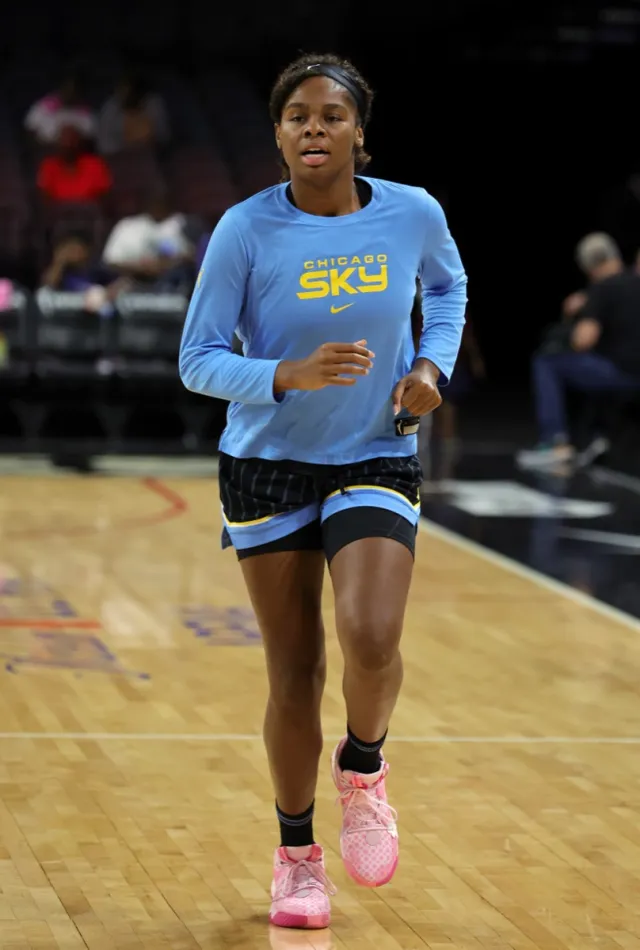 Ruthy Hebard plays for the Chicago Sky, winning the 2021 Championship. She recently returned to the court after having her first child. Hebard talked about this process to Alaska News Source.  "Honestly, there was some doubts," she admits. "Especially when I first started running on the treadmill, I was like, 'Oh my gosh, I feel so slow, it's not comfortable, am I ever going to be able to run like how I used to run? Is my back always going to hurt? Are my hips always going to hurt?' Definitely a lot of mental ups and downs. I pushed through and then I think I am playing some of the best basketball actually since I have been in the league so I am actually proud of myself."
Anna Bechtel is a freelance writer currently based in Hamden, CT.
Read more
---