20 Amazing Bodies of Women Over 65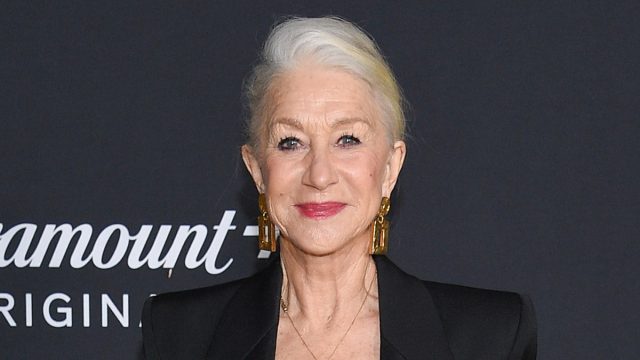 In a world where youth often takes the spotlight, we celebrate the remarkable resilience and grace of these 20 incredible women over the age of 65. From iconic actresses to legendary singers, these women have not only defied the conventions of aging but have also embraced their later years with vigor and wisdom. Join us on a journey through their stories, as they share their insights on health, career, and life itself. From Jane Fonda's gratitude for strength to Dolly Parton's skincare wisdom, these women continue to inspire and redefine what it means to age gracefully.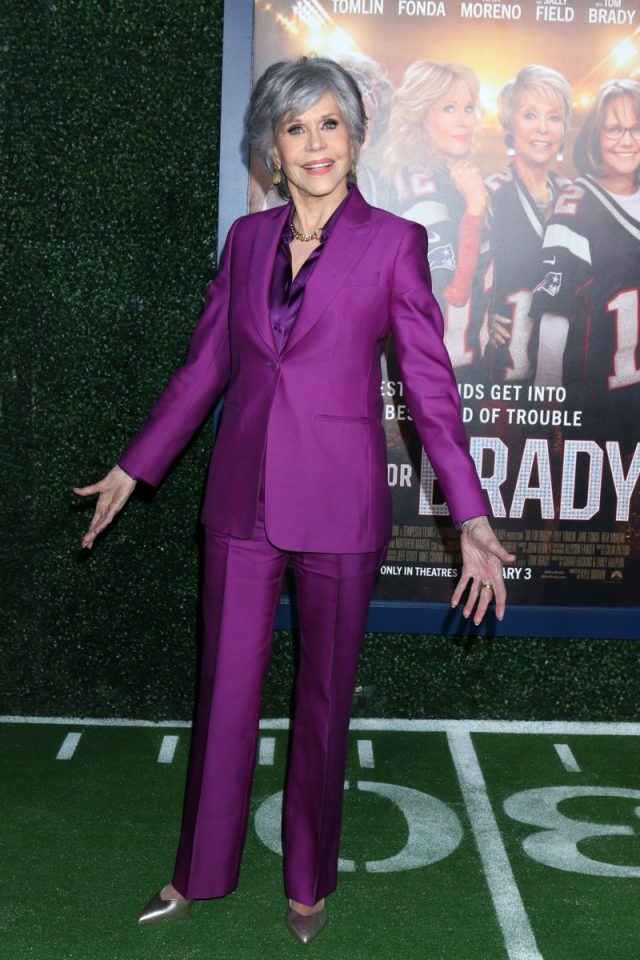 Actress and workout sensation, Jane Fonda, is currently 85. She shared that she has a lot of gratitude for her body to Vogue. "I mean, every day when I get out of a car, I thank the goddesses that I have strong thighs, that I've worked out to keep strong thighs. When I'm backing a car up and I have to look over my shoulder, I'm thankful that I've kept flexible and I can turn my head and it doesn't hurt. Just basic things like that you take for granted when you're younger but can't do anymore when you're older unless you have remained strong and flexible."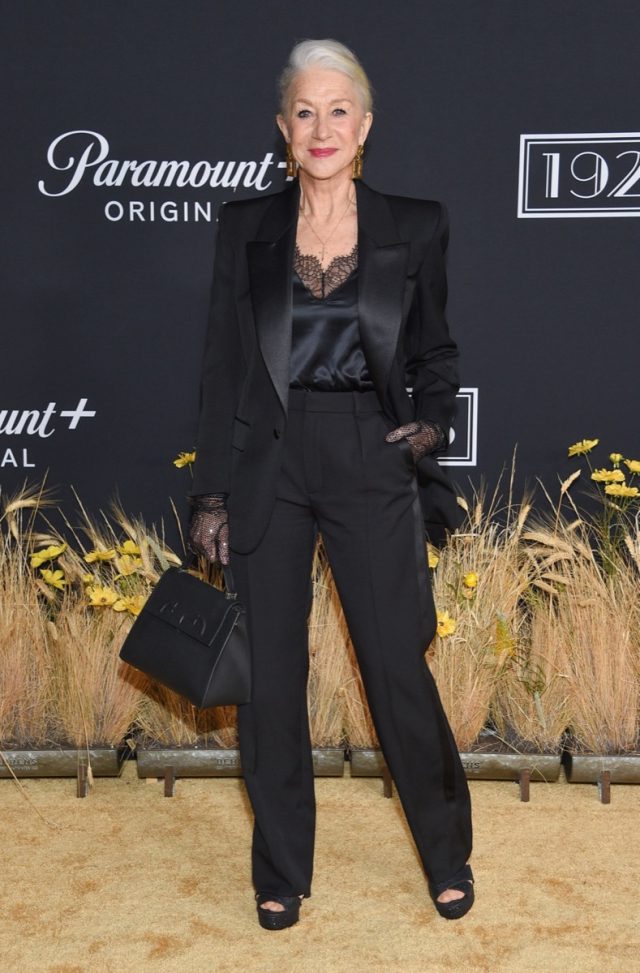 78 year old actress, Helen Mirren, makes sure to pay attention to her diet. "Take control of your diet and find what makes you feel good," she told Vogue. "I'm the first one at the fish and chips, but what you're putting inside your body does influence how you feel about yourself, so start there."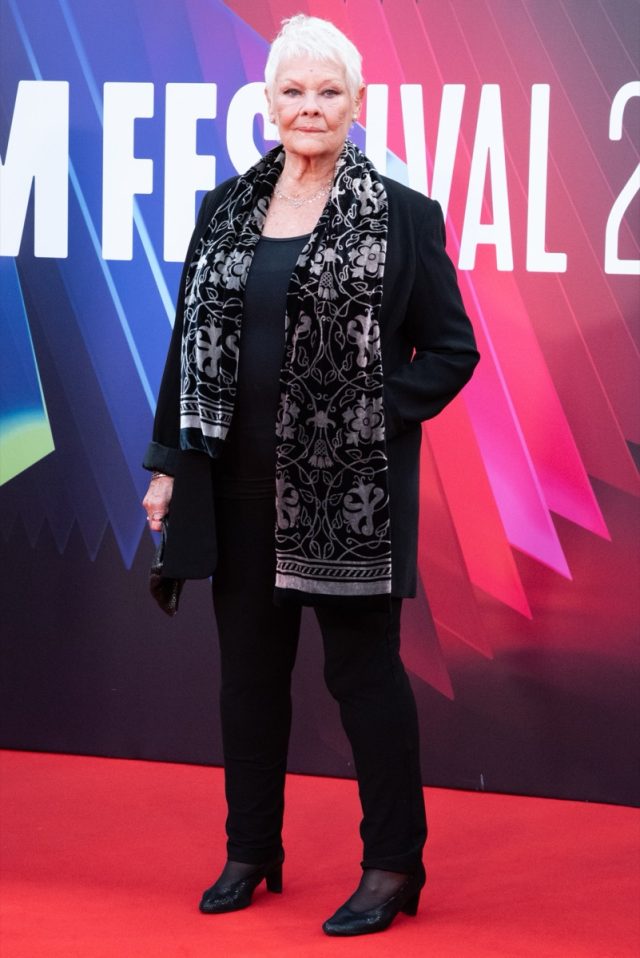 In an interview with Surrey Life, 88 year-old actress Judi Dench talked about her eyesight problems and how she's coping. "On my scripts, my font is point-size 22, so you can imagine… If we're doing a sonnet of 14 lines, all the others will have one page and I'll have 14! It's ridiculous, it's a farce, but I'm not going to give in."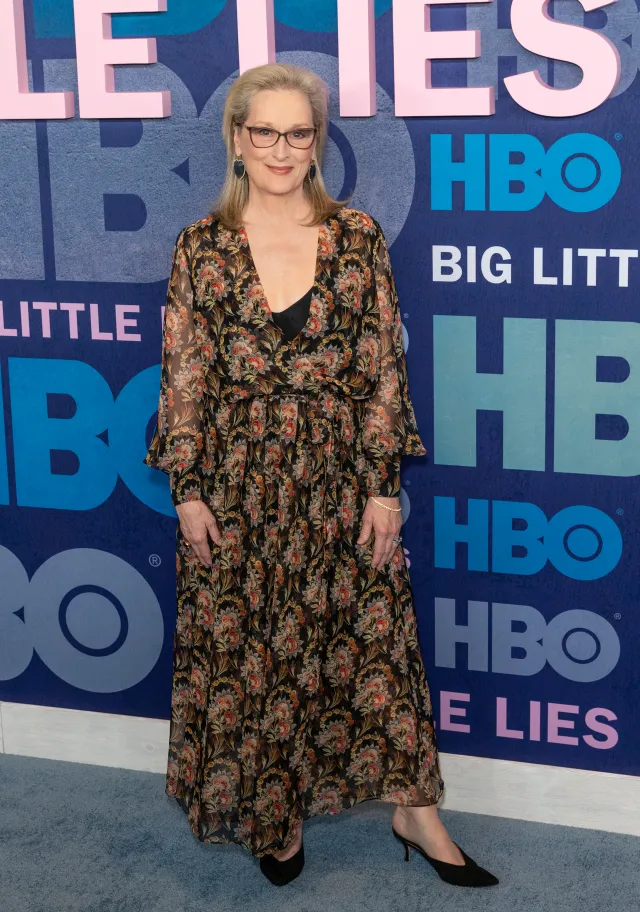 74 year-old Meryl Streep, talked about her acting process in an interview with NPR's Fresh Air, specifically, if she ever gets nervous. Sometimes it happens and sometimes it doesn't. Now I think it happens more when I have to be Meryl Streep and it just seems like too big of a thing for anybody to be. So I get nervous feeling like I have to fill out the parameters of this colossus, or something, in public appearances. … In acting, acting is … another kind of transport for me. It's a playground."
79 year old Diana Ross is one of pop culture's most legendary singers and actresses. Her daughter, Rhonda, talked about how Ross stays fit while touring to Forbes. "In three and a half weeks we do 13 to 14 shows—all one-nighters. We have two to three shows in a row then one day off. Our meals are regular and sleep is surprisingly regular. The environment on this tour that my mother has established—that I have learned from her and take on— is a real professionalism, a real civility, good mental health."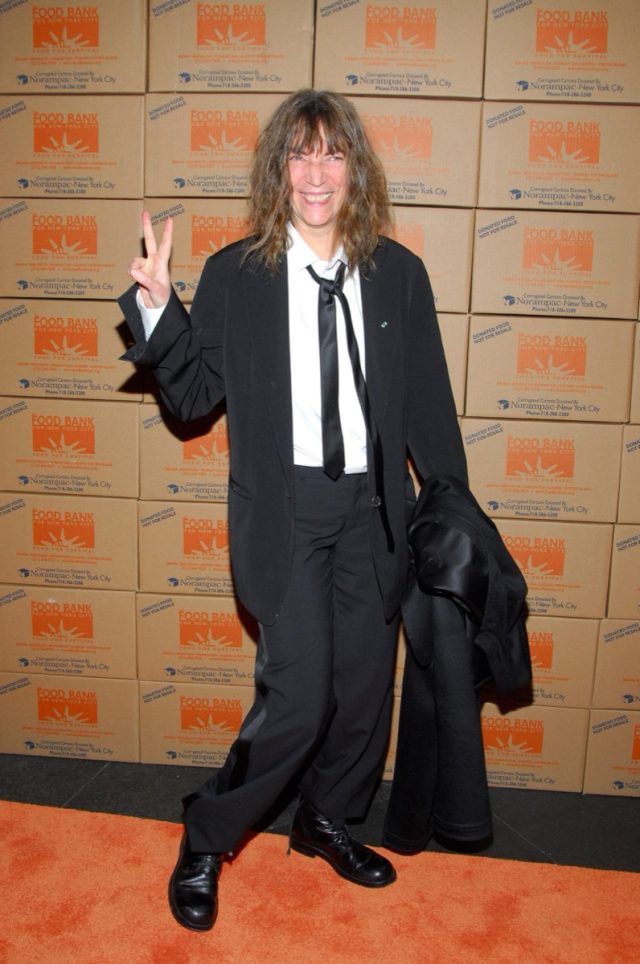 76 year-old singer and poet, Patti Smith, talked about how she got into those fields to the Harvard Business Review. "I decided in my early adolescence that I wanted to be an artist, encompassing all the arts. I started writing poetry, and it's not that it came easily, but it just came into my whole being, so I vowed to devote myself to it. I struggle just as anyone else does when the muse disappears or I have difficulty expressing exactly what I want to say. But it's my life's work. And I feel fortunate that I accepted the happy burden at a young age."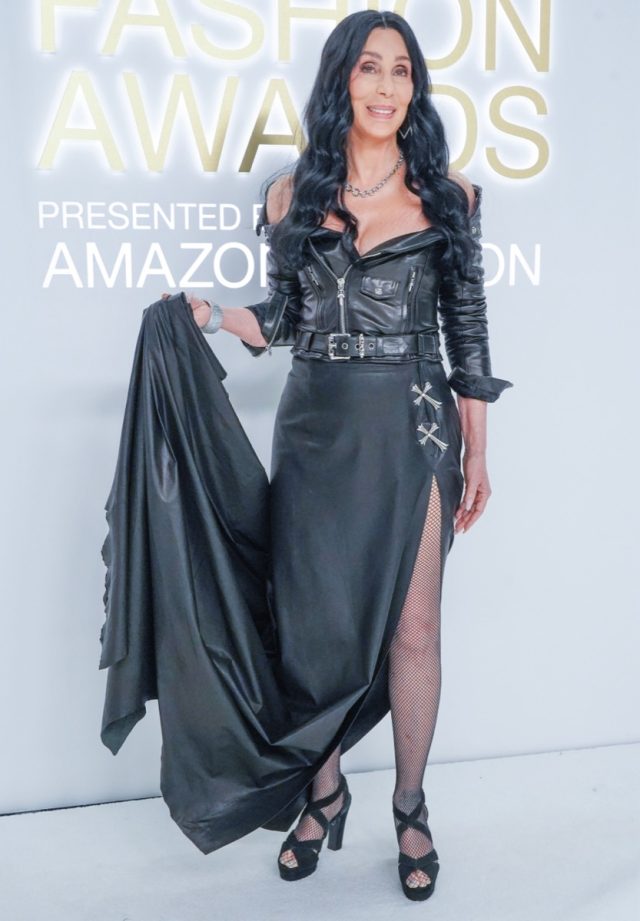 Despite being 77, Cher seemingly looks the same as she did when her career began. She shared her skincare tips in an interview with Vogue. "I do facial massage to push the fluid out of my face – it's called lymphatic drainage. And then a trick that I saw that Joan Crawford used to do on Mommy Dearest – she put ice in a bowl and then splashed it on her face. I find that too jolting, so I take a washcloth, submerge it, wring it out and then put it on my face. My old make-up artist, who did all my movies – Leonard [Engelman] – he had a fabulous clay mask. Every once in a while, when I can remember it, I use that. When you first take it off you look strange – you have to wait for your face to unwrinkle."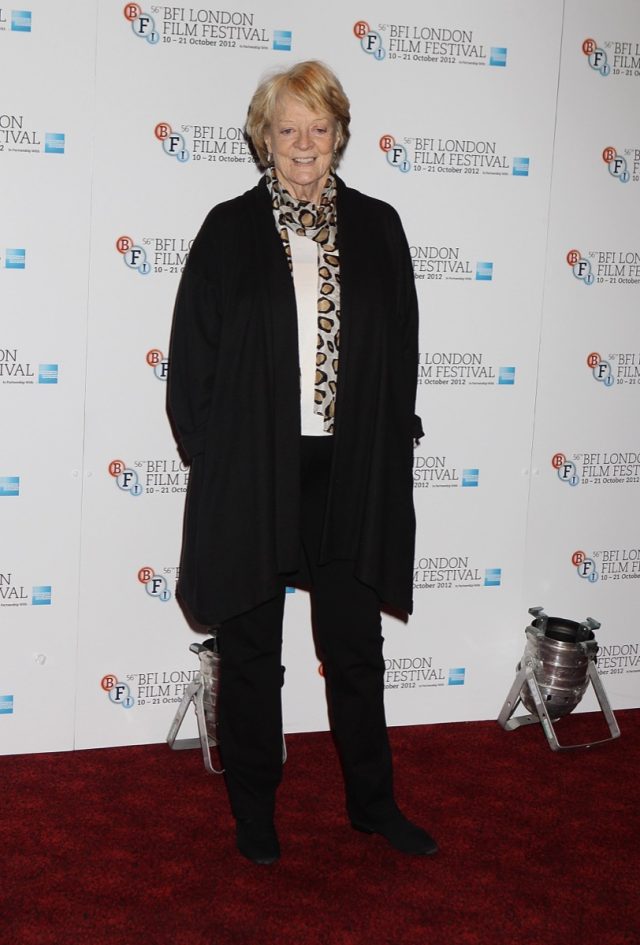 88 year-old Dame Maggie Smith is best known for her role on Downton Abbey. She talked about her acting process on NPR's Fresh Air. "You want so much to get it right. And – you know, there's a thing in your head that kind of says to you, I think that was nearer it, you know? But when people are all around you and the pressure is that you're going to get this shot in, you know, the light's going to go – I have such admiration for film actors. Like, I can't tell you. They were all – well, not all of them were there, but at the BAFTAs the other night – and I was there, and I just thought, my goodness."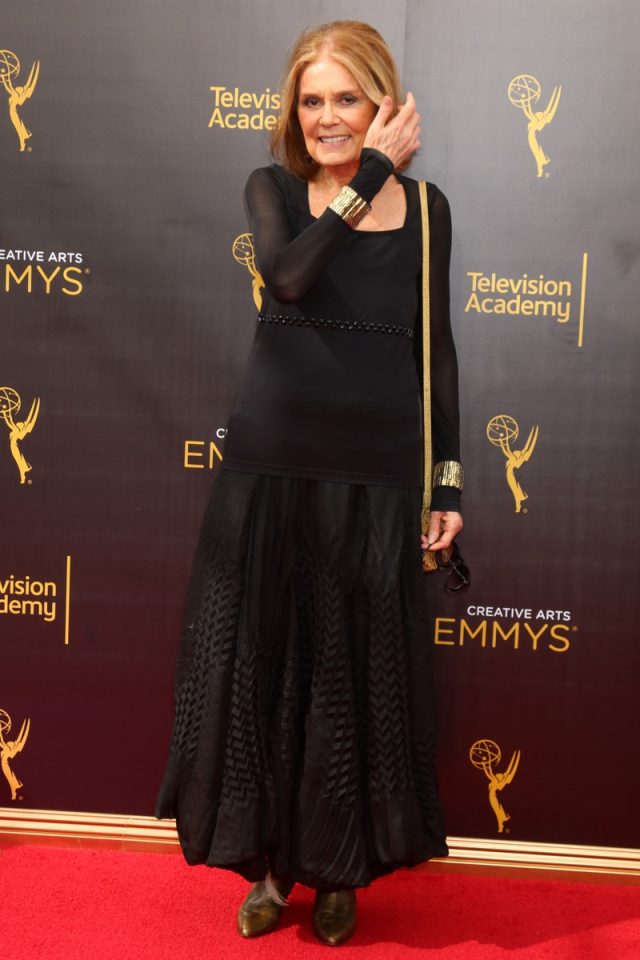 89 year-old, Gloria Steinem is one of the most prolific feminist writers and activists of all time. In an interview on Fresh Air, Steinem talked about her support of abortion and why she wanted to speak publicly about hers. "Let's hear from women who have actually had this experience. So I sat there as a reporter for New York magazine, listening to women tell their stories, you know, that were tragic and ludicrous and every human emotion all wrapped into one. And suddenly I thought, wait a minute. You know, I had an abortion, and actually, 1 in 3 American women had needed an abortion at some time in her life, so why is this illegal? And why is it dangerous? And it's the kind of revelation that comes from people just telling the truth and discovering you're not alone."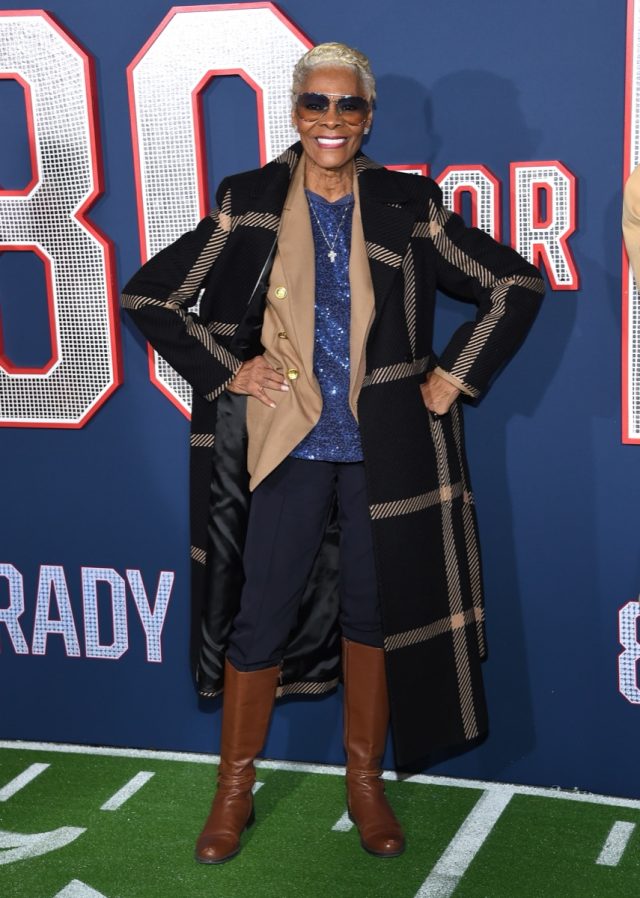 82 year-old Dionne Warwick shared her wellness secrets in an interview. "I don't have things I call healthy habits. I go to the doctor when she calls. I eat what I want to eat. I haven't changed my diet, and while I don't 'exercise,' I suppose I get a workout on stage every night. Most of all, I keep a positive attitude and don't allow stress into my life—it works for me."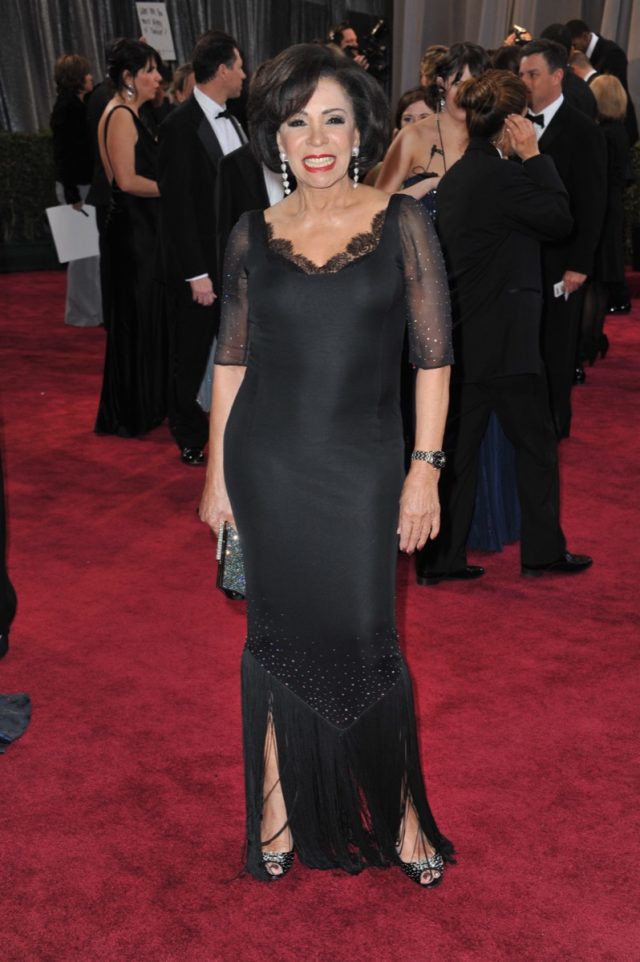 86 year-old Shirley Bassey talked about her diet secrets in an interview with The Mirror. She says that she believes in balance. "I don't have diet secrets. I just watch what I eat. At weekends I go mad… ice cream, caviar with lots of cream."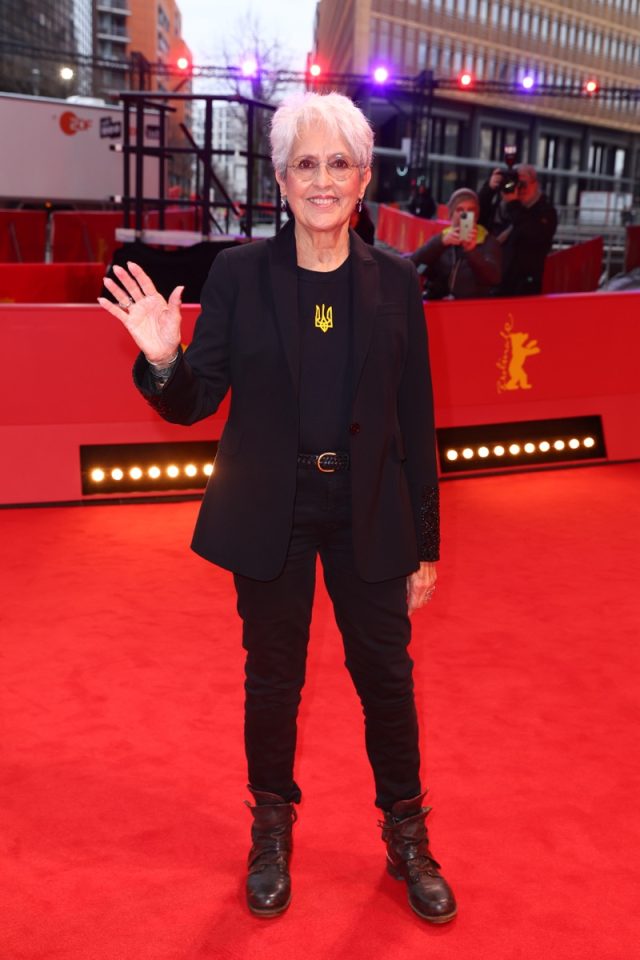 82 year-old singer, Joan Baez, talked about her wellness secrets with The Mercury News. "People are always asking me how I stay in good shape. And I actually do a lot of things like yoga and Pilates and meditation, but for me, the posture work is at the base of all of it. It's at the core of everything. Basically the whole thing is lengthening the body and decompressing the spinal column. It's a very hands-on discipline and you work with a mirror so you can see what you are doing. Whenever I go on tour, I backslide and the old habits creep back, so when I get home I go back to the source."df44d9eab23ea271ddde7545ae2c09ec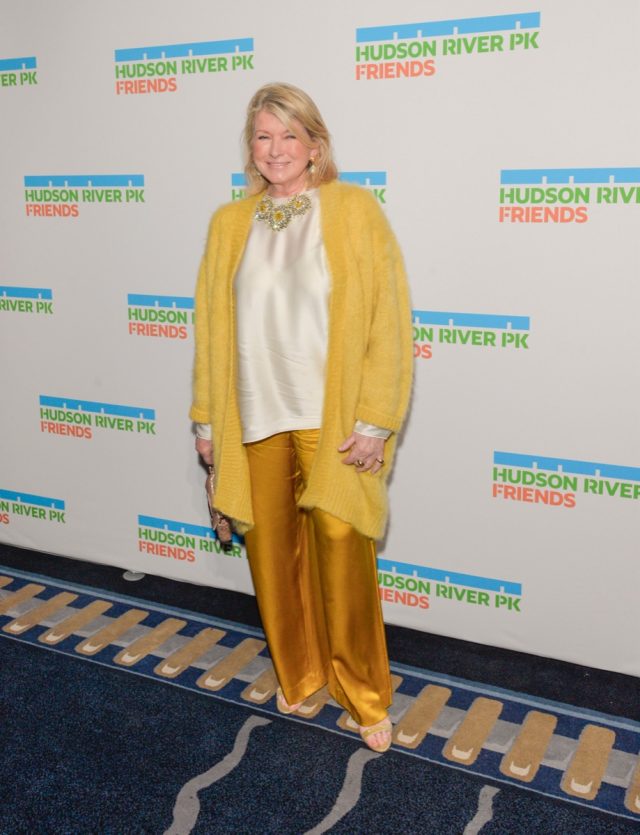 82 year-old Martha Stewart is one of the most prominent business women and writers. She shared her wellness secrets in an interview on The Today Show. "I went to Pilates every other day… I live a clean life anyway. Good diet and good exercise and healthy skin care and all of that stuff."
65 year-old Anita Baker is an extremely successful singer. She talked about how she approached her career in an interview with Mother of Color. "Sometimes I wish I could change, but I don't know how. I only know how to do me. All I'm ever interested in with my music is expressing what's in my heart. I've never been interested in being a muse for a producer to express his creativity. I think the industry pressures artists to conform to whatever is happening at the time, and I've been a nonconformist my whole life."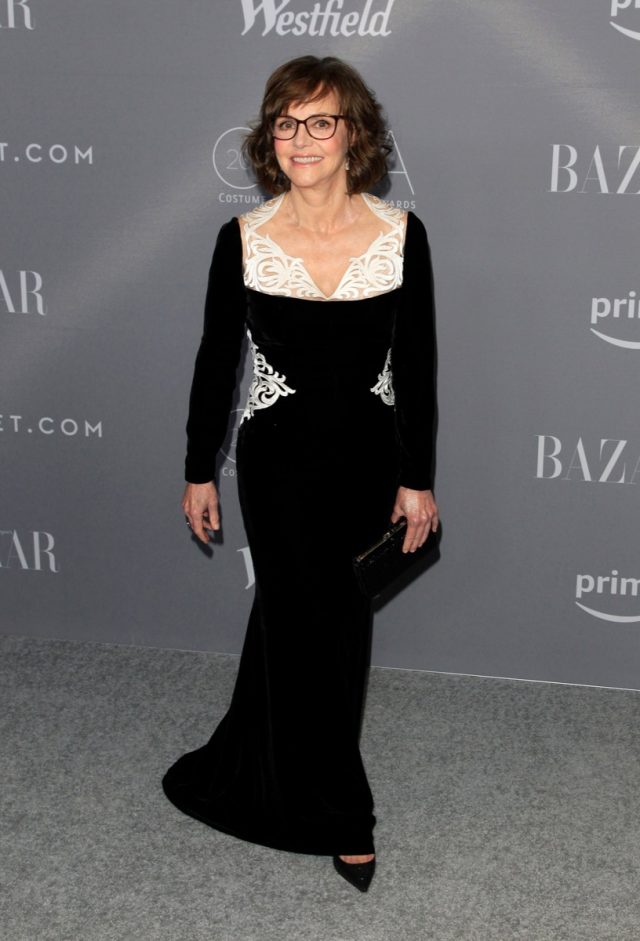 76 year-old actress, Sally Field, talked about her career and approach to acting in an interview with Ability Magazine. "I find that's one of the great things about acting—you have the opportunity to stand in somebody else's shoes, whether it's someone with mental health problems or someone who lives and works in a small town. Each character faces a dilemma in her life, and as an actor you're able to step into that character's skin, look through her eyes. You leave transformed, a different person, because once you live a little bit of someone's life, it changes you."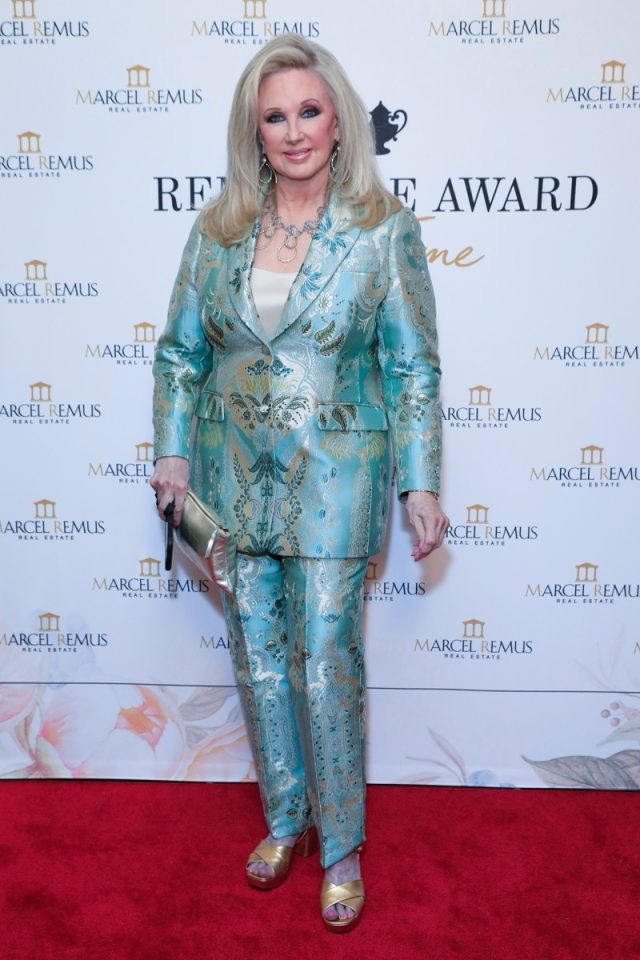 73 year-old actress, Morgan Fairchild, is known for her roles in projects like Friends. She revealed to Closer Weekly that she is on the keto diet. "I have my fake oatmeal every morning and then salads. You know it's a very specific diet. It's not a hard diet… it's just very specific."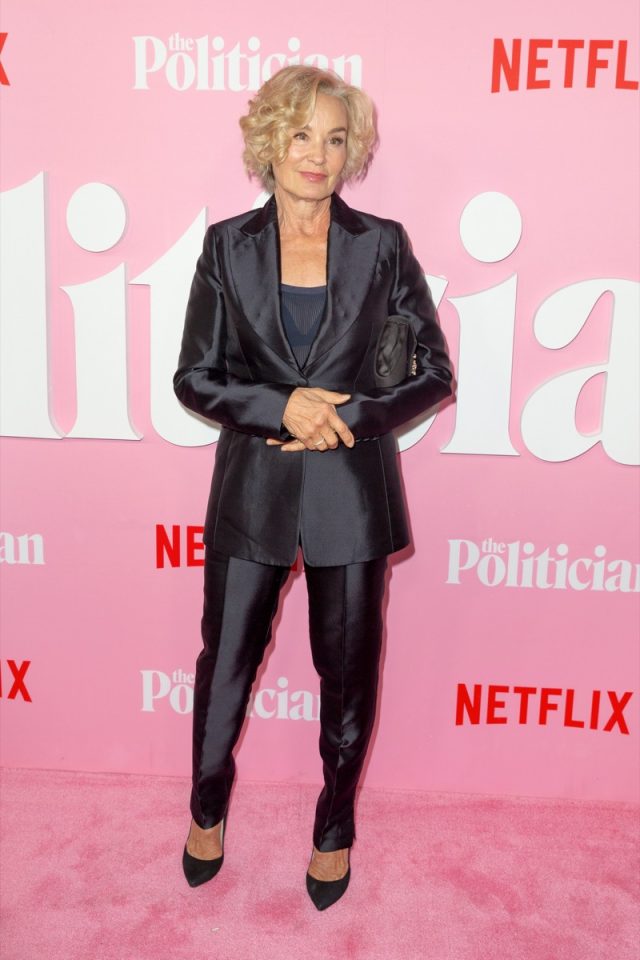 74 year-old actress, Jessica Lange, is best known for her roles in American Horror Story and Feud. In an interview, she opened up about her struggles with depression. "With the arrival of my family, I felt tethered to life for the first time, and the restlessness that plagued me when I was younger finally disappeared," she explained. "I used to have real bouts of depression – I say that not having been in the depths of depression for a couple of years, thinking it's a thing of the past, and maybe it's not. When I was on my own, I could stay in bed for a week at a time and not talk to anybody, but with children you can't allow yourself to wallow in those depths too long. Nonetheless, though my dark side is dormant right now, it continues to play a big role in whatever capacity I have to be creative – that's the well I'm able to tap into where all the anguish, rage and sadness are stored."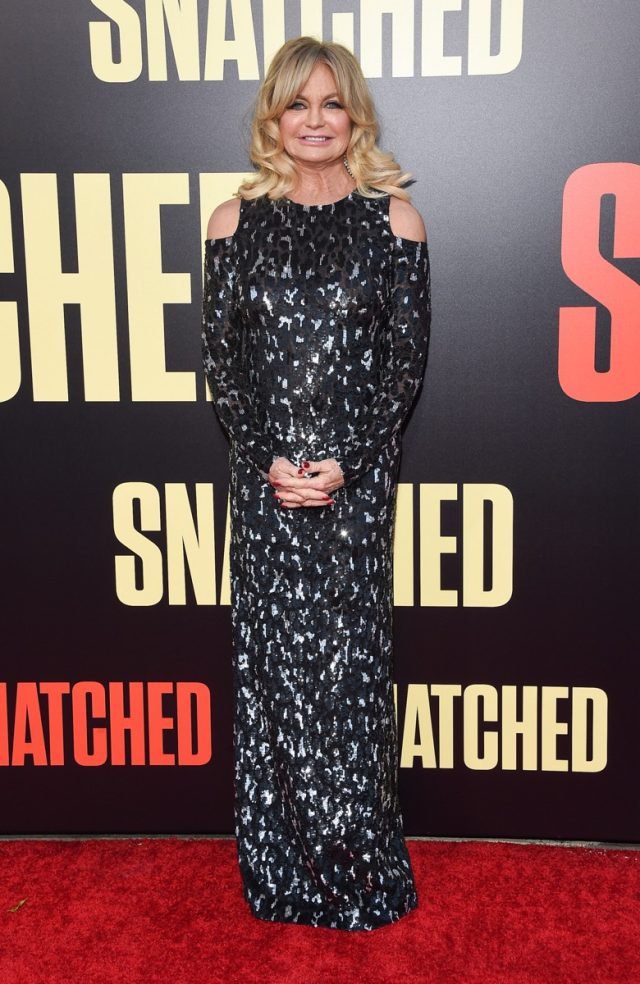 77 year-old Goldie Hawn is one of Hollywood's most legendary actresses. She revealed to People that she loves juices. "I do a lot of juicing, I don't put a lot of food in my stomach and I don't mix my foods too much. So if I want to have like protein I'll just eat a bowl of lentils, I won't mix it with a bunch of stuff."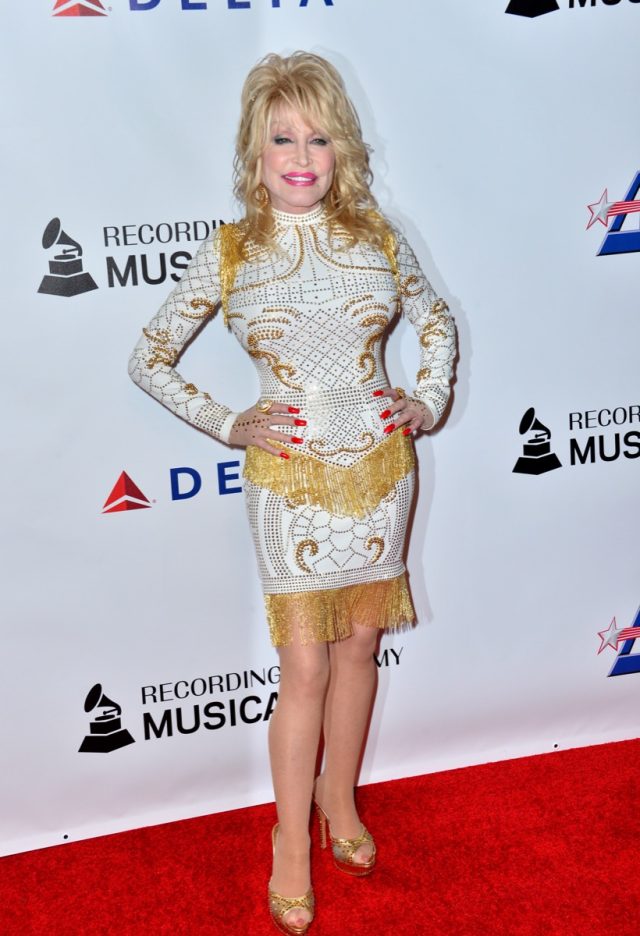 77 year-old Dolly Parton is one of the most legendary names in country music. She shared some of her skincare tips with Into The Gloss. "I clean my face in the mornings. You never know if you're going to wreck the bus, you never know if you're going to be somewhere in a hotel and there's going to be a fire. So I leave my makeup on at night and clean my face in the morning."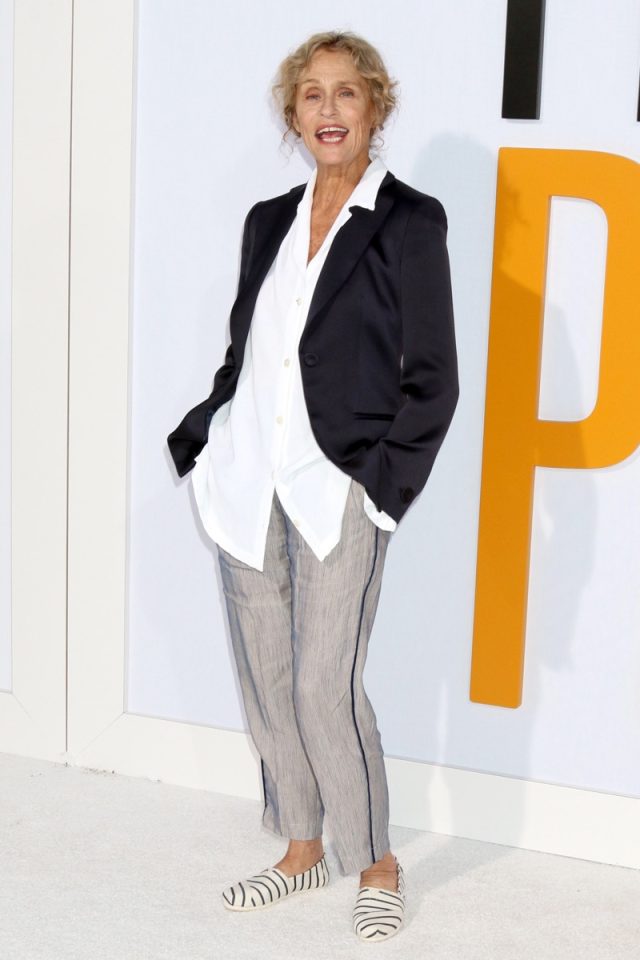 79 year-old Lauren Hutton is one of the most legendary models of all time. She shared some of her diet secrets in an interview with TODAY.com. "I eat carefully. I try to eat olive oil, not butter and I cook with olive oil, not butter and I eat fresh. Organic farm stuff."
Anna Bechtel is a freelance writer currently based in Hamden, CT.
Read more
---