College Volleyball Star Danielle Hart Shares Swimsuit Photo of "Top Tier Day Trip"
Here are her lifestyle tips.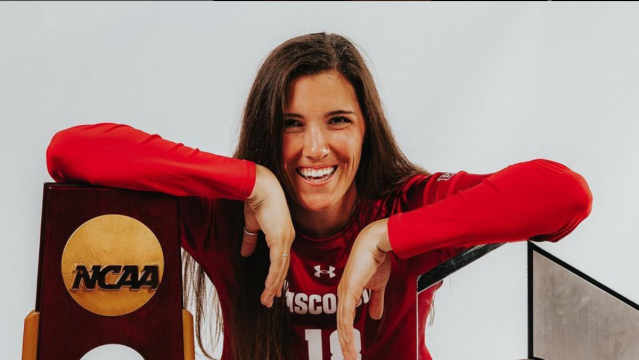 Former Wisconsin Badgers volleyball star Danielle Hart enjoyed a magical trip to Joshua Tree over the summer, taking a jeep for the best road trip with a friend. Hart shared pictures of the mini getaway, including ones of her posing in the car wearing a black bikini top and shorts. "A top tier day trip 🤌🏼," she captioned the post. "This is sick," commented friend and fellow volleyball player Kendall Kipp. Here's how Hart got through a serious injury and came out better than ever.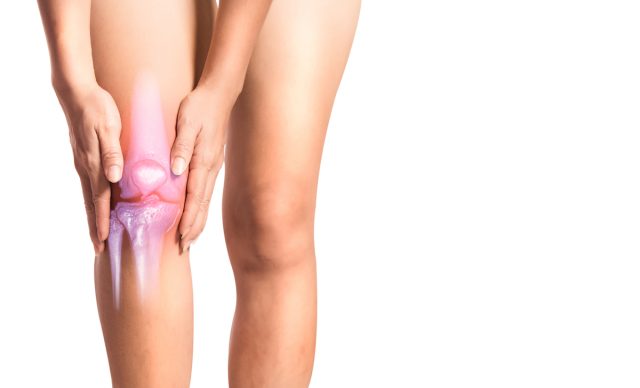 Hart went through physical rehabilitation after tearing her ACL during practice. "I didn't scream. I didn't shed a tear," she says. "Having heard of the dreaded pops from other ACL injuries, I was in complete denial. I was convinced my kneecap just moved over and slipped back in place. I was convinced that they were wrong, that it was different. As I was lifted off the court, I completely believed this was not the end for me. Just as quickly as I had denied an injury that would sideline me for the rest of the season– an injury that would burn my last chance at chasing a national championship with the remainder of my recruited class– I knew without a doubt I had torn my ACL and would be coming back without them the following year."
2
Valued Player and Role Model
Hart's return to volleyball after her injury was celebrated by her teammates. "She's out of the shadows," UW coach Kelly Sheffield said. "Everybody here in this program knows how important of a player she's been, but I think some others are going to be able to see how important she is.  A lot of her friends have left, but one of the things I've been really impressed with is how she has taken these guys, especially the younger ones, and has them over for meals, drives them places. She is such a mentor. She's impacting not just this year but the future with how she's going about things, serving others. Her spirit will be here long after she leaves."
As difficult as rehab was for Hart, she grew from the experience. "As intense as the rehab itself may have been, the training room quickly became a sort of oasis for me," she says. "I met my physical therapist, Bailey Lanser, the day after surgery. As it turns out, the morning after I went down at practice was Bailey's first official day working at UW. If you ask me, I don't think that was a coincidence. She quickly became the person I leaned on the most day-to-day. This extended far beyond her incredible knowledge, creativity, and encouragement. The energy, genuine care, and attention she brings for every one of her patients continues to amaze me every day I'm around her."
Hart happily took on new responsibilities in the wake of her injury and rehabilitation. "At the time, I was thinking that I had gotten what I was looking for out of the program," she says. "I never had thought about the fact that without a lot of the people I came in with in that class, such incredible people and incredible leaders, that there was a lot more stretching that could be done. So that's what's cool about this injury. I am really getting stretched and I'm finding myself grow even more. I'm surprising myself at how comfortable I feel and how natural these roles feel now that I simply didn't have in years past."
Hart's athletic journey has given her a strong sense of confidence in her own abilities. "They say challenging times are when you find out who you are," she says. "In many ways, Wisconsin Volleyball accelerated that process for me. My injury solidified that. Somewhere along the way I've developed, to an extent, an unshakable confidence. This doesn't mean I am never uncomfortable or nervous. It does mean that as I have learned what it is I value most, what ignites my fire, I've learned to trust myself, what it is I love, and my work ethic. I have discovered a real empowering sense of freedom to be myself and a fearlessness to chase whatever it is that sparks my interest."df44d9eab23ea271ddde7545ae2c09ec
Ferozan Mast is a science, health and wellness writer with a passion for making science and research-backed information accessible to a general audience.
Read more
---