20 Amazing Bodies of Country Music Stars
Discover the incredible wellness routines.
Step into the world of country music stars and discover the incredible bodies and wellness routines that keep them at the top of their game. From Carrie Underwood's tour diet secrets to Luke Bryan's beach biking adventures, each artist shares their unique approach to health and fitness. Miranda Lambert embraces body positivity on stage, while Tim McGraw conquers new heights of accomplishment through training. Join us as we delve into the inspiring stories of 20 country music stars who not only captivate with their music but also inspire with their dedication to maintaining amazing bodies and well-being.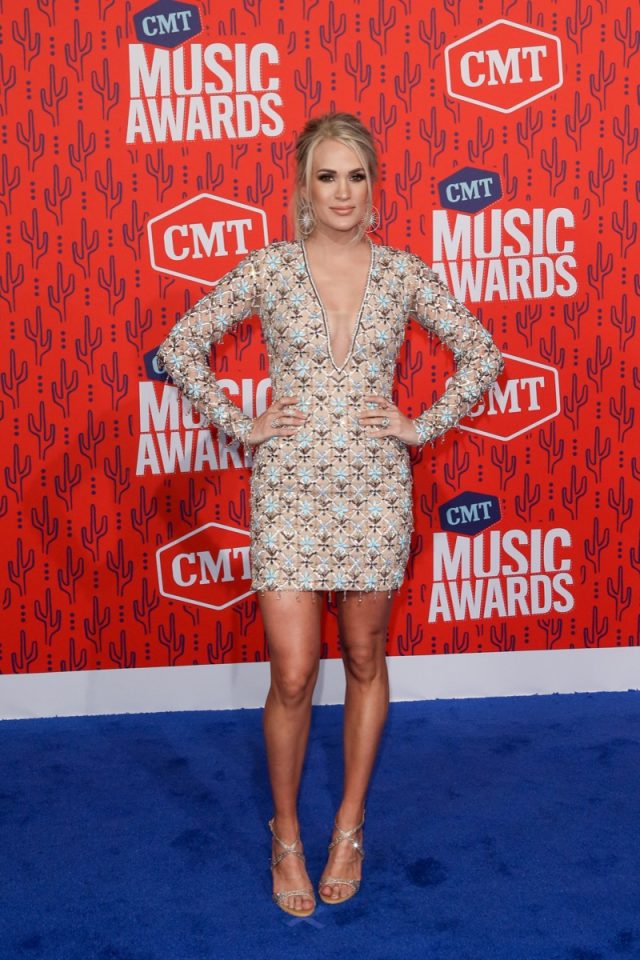 Carrie Underwood shared her tour diet on her Instagram stories. "I don't eat a lot of breakfast. I wouldn't eat anything if I wasn't going to work out. But I get really hungry when I work out." Underwood also says that she's a fan of eggs.  "I get eggs from my chickens every time we roll through and I put them in the fridge. I love eggs, I eat a lot of them."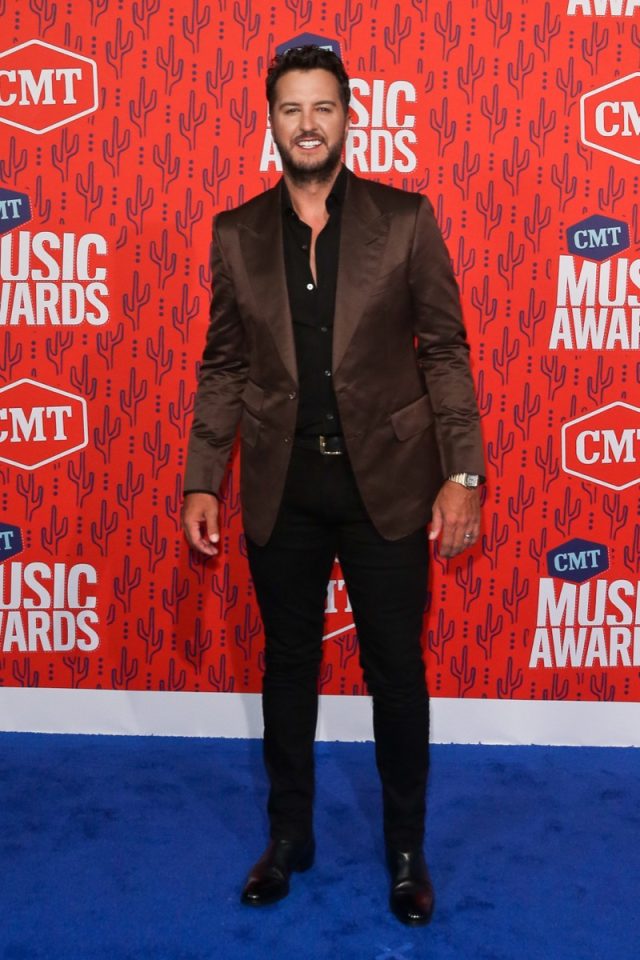 Luke Bryan shared some of his favorite workouts with Men's Journal. He says that he loves to bike ride. "I love a ride at the beach. My friends at Trek sent me a beautiful fat bike, perfect for cruising through the sand. I inflate those big 'ol tires to about 5 or 10 PSI and just get down by the water. That's especially fun because you don't have to worry about traffic, parking, and if you fall because you aren't going to get too hurt. I like doing a little one-hour trip to the beach. Ride around, jump in the water, then an easy one-hour ride back. It doesn't get much better than that for a day activity."df44d9eab23ea271ddde7545ae2c09ec
In an interview with Health Magazine, Miranda Lambert talked about her approach to body positivity. "I don't like being onstage worrying about my body. That's the last thing I want to be thinking about. I don't give my best performance when I'm distracted by my insecurities."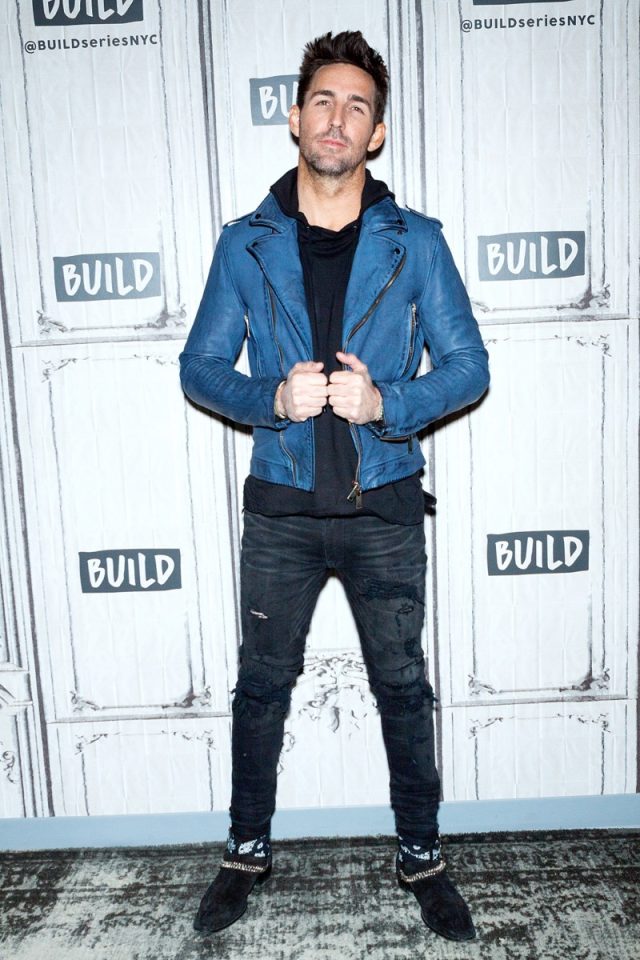 In an interview with People, Jake Owen talked about why wellness is important to him. "It's really important to me to live a healthy life and be the best I can be. Not only for my fans who spend a lot of money to see us play, but I also have a lot of responsibly to the guys who work for me and just my daughter, most importantly. I have a lot of responsibility to her. I want to be there for her. I could be out here raging every night but it's not worth it."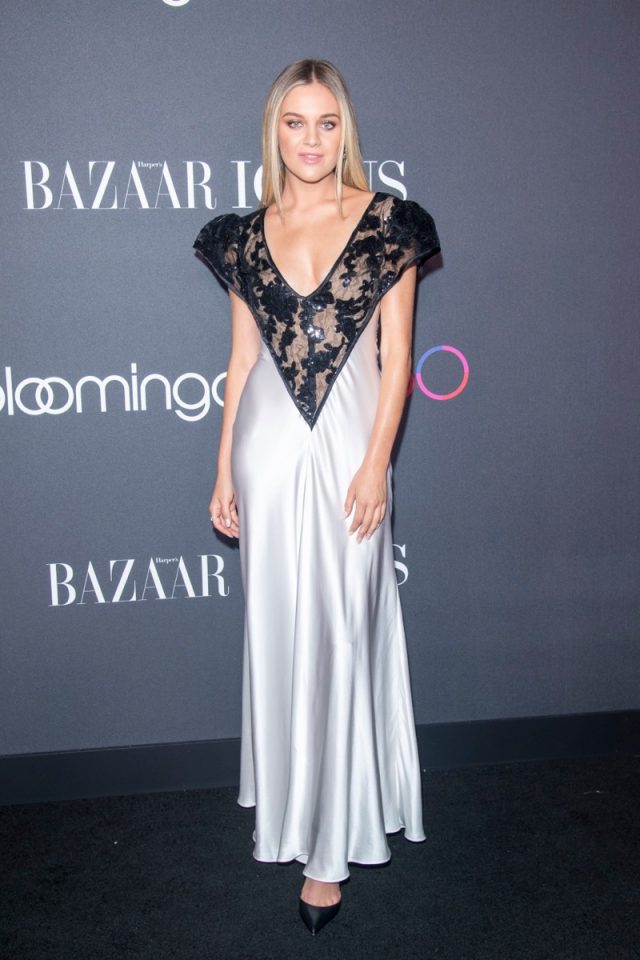 Kelsea Ballerini talked about her wellness routine in an interview with Shape. "To be honest, routine always sounded boring, but now it's something that helps me feel like I'm in control of my life," she says. "I'm baby stepping my way into it. Little things, like when you get out of bed, make the bed. Get outside for 30 minutes a day. Sit on the porch. Take the dog for a walk. I'm building that into my life, and it's not boring at all. It's really helping me feel that ownership of my life that I need."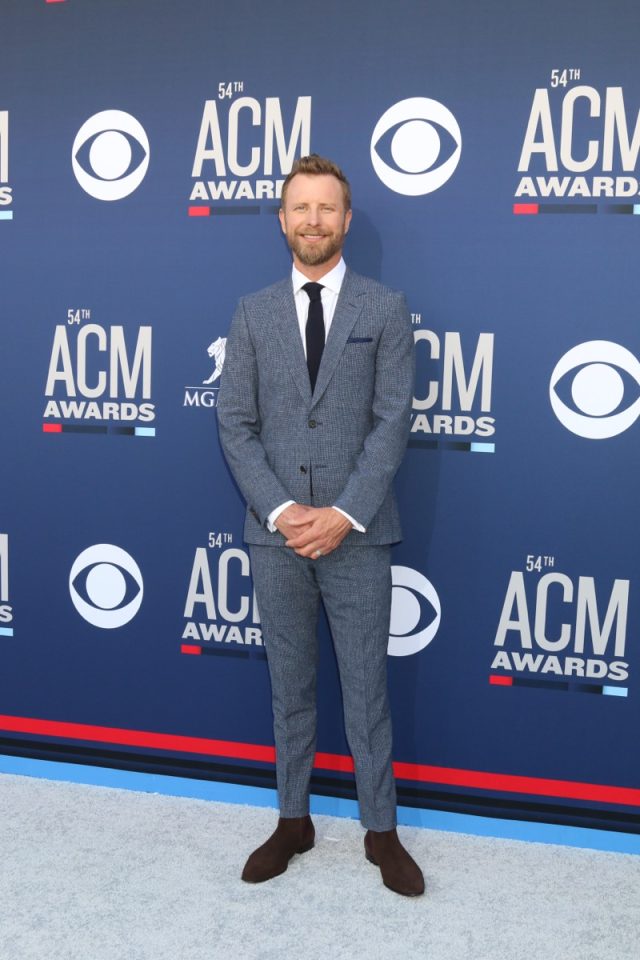 Dierks Bentley opened up about how he approaches eating and life on tour to People. "My whole life revolves around energy management. I have to walk on stage at 9:30 like peaking energy, which is a really weird thing because when I'm off the road, I'm usually heading towards bed at that point. It's this crazy energy swap you have to figure out, so my eating habits aren't really made for people who aren't dancing around the stage like an idiot every night."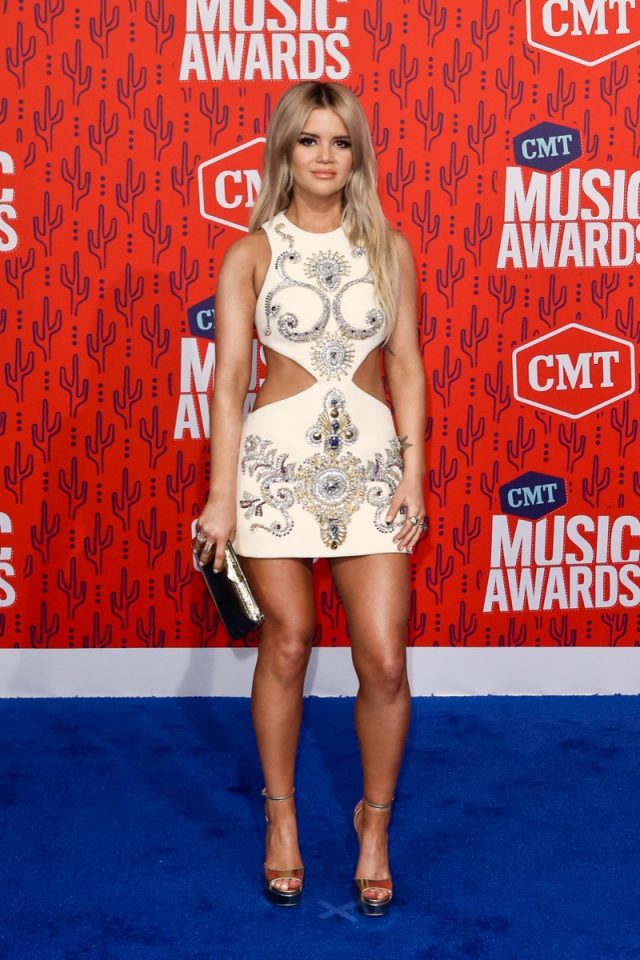 Maren Morris' trainer, Erin Opera, opened up about what the singer does to stay in shape in an interview with E! News. "She has been playing tennis. I encourage clients to do their cardio outside of me. Sports are always the best way because when you're chasing a ball, you're not thinking about cardio. She's been doing her cardio as well as lots of fun weight training. And she's been kicking ass and we've done all the exercises that made her legs pop back out post baby."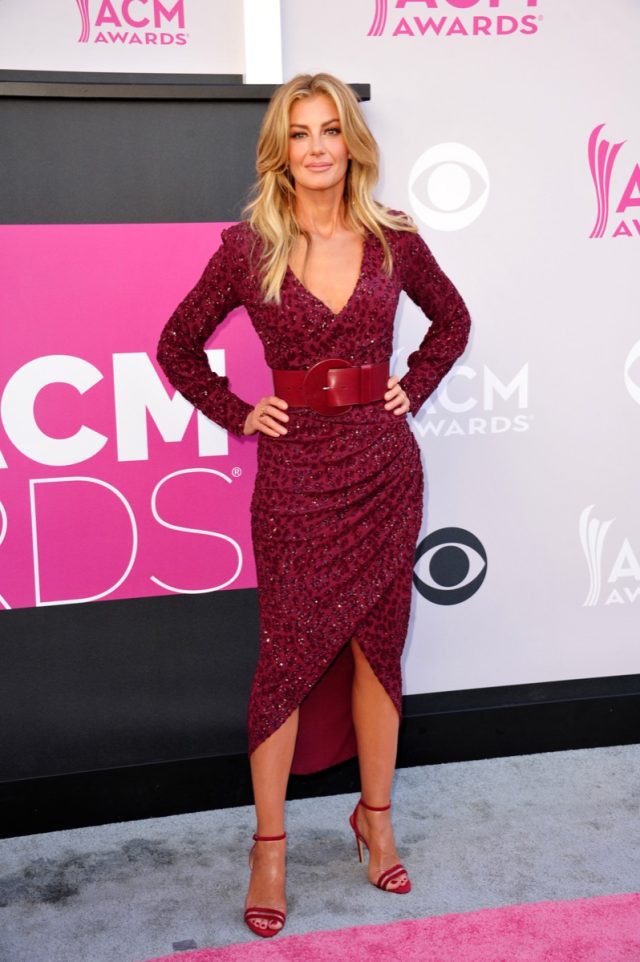 Faith Hill shared some of her favorite foods in an interview with Self magazine. "I don't diet but I do watch what I eat. For lunch, I usually have a Greek salad with grilled chicken. I love salads for lunch. It's light, delicious and good for you. I vary the protein and sometimes use salmon instead of chicken."
Tim McGraw notably decided to get in shape, and ended up losing 40 pounds. He talked about this in an interview with Men's Health. "There's such a feeling of accomplishment that comes from the feeling of being my age and still being at the top of my game. I don't really get tired of training."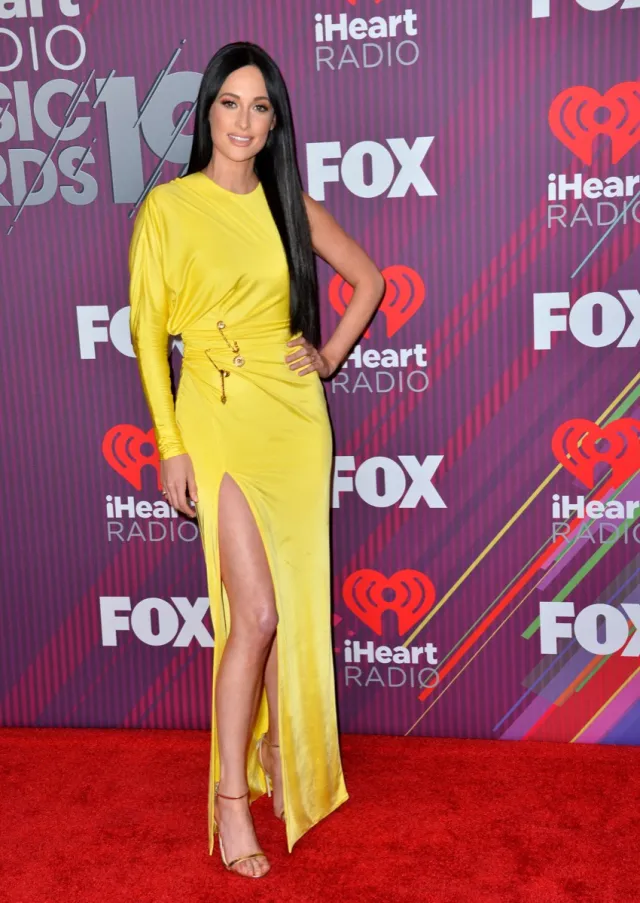 After her divorce, Kacey Musgraves talked about how she sings some of her old songs in an interview with Crack Magazine. "I may have to disassociate a little bit when I'm singing the Golden Hour stuff, but I do think what's cool about it is that, yes, Golden Hour was written about someone in particular, but the magic and the feelings of that time don't have to die with that relationship. I'll find new meaning in those songs."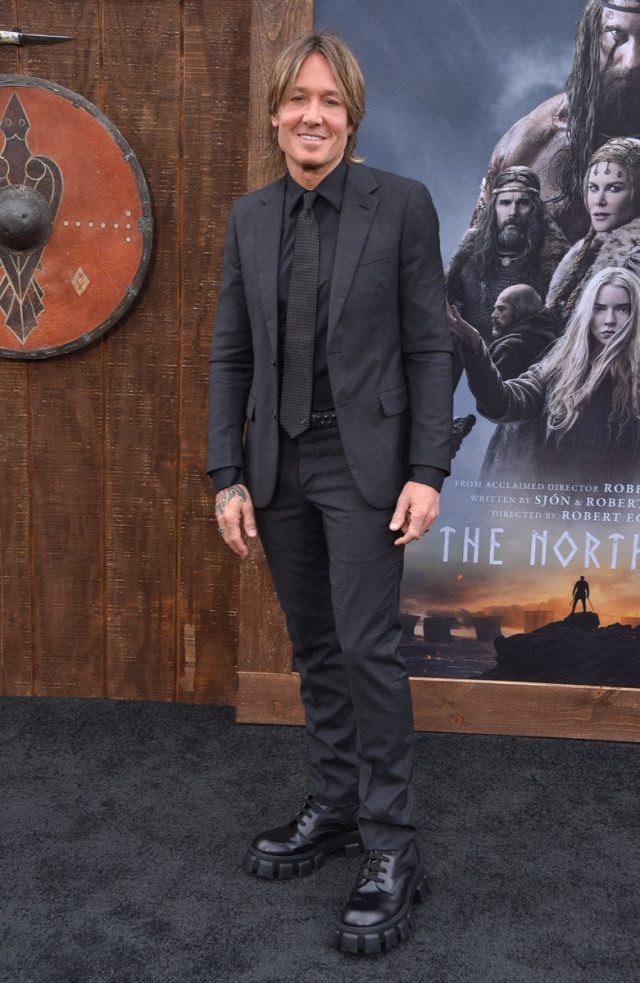 In a 2016 interview with Rolling Stone, Keith Urban talked about his struggle with addiction. "I didn't seem able to stop. There was no stopping this time. I'd go to sleep, wake up a couple of hours later, go at it again, drinking to take the edge off. I remember thinking, 'I'm probably not going to make it until tomorrow.' And then I thought, 'F––– it. I really don't care. It'll be a relief to not have to. I'll take an Ambien and at some point I'll pass.' I was taking everything. I remember thinking, 'Oh, good, this is the end of it, yahoo.' I was quite happy about it."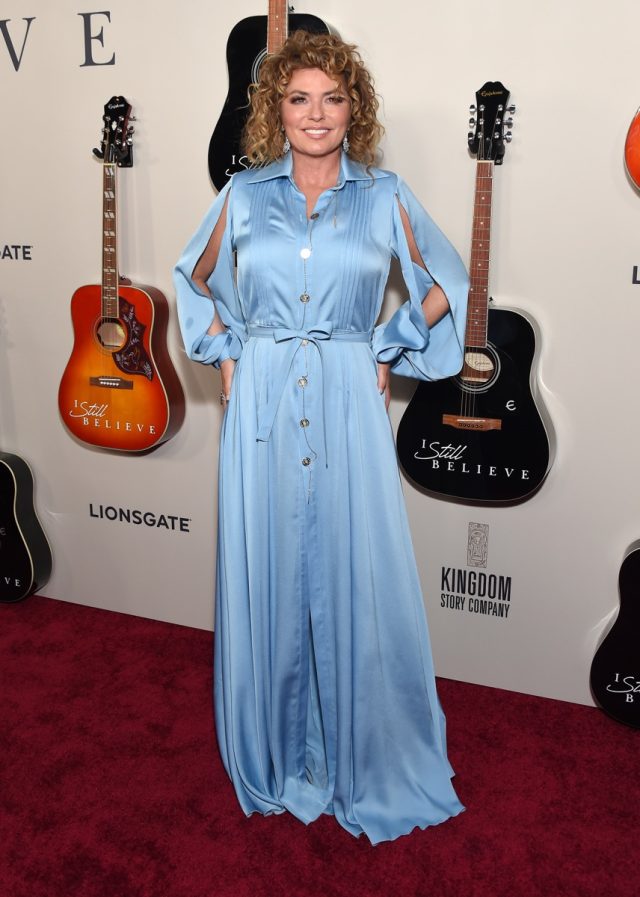 Shania Twain opened up about her diet and exercise in an interview with USA Today. "Before tour rehearsals I was riding horses and now I'm just running around a lot," Twain said. "If I feel like I'm losing too much weight, I'll eat some more. But I need to watch it for the wardrobe because (weight) goes on fast, especially now during menopause."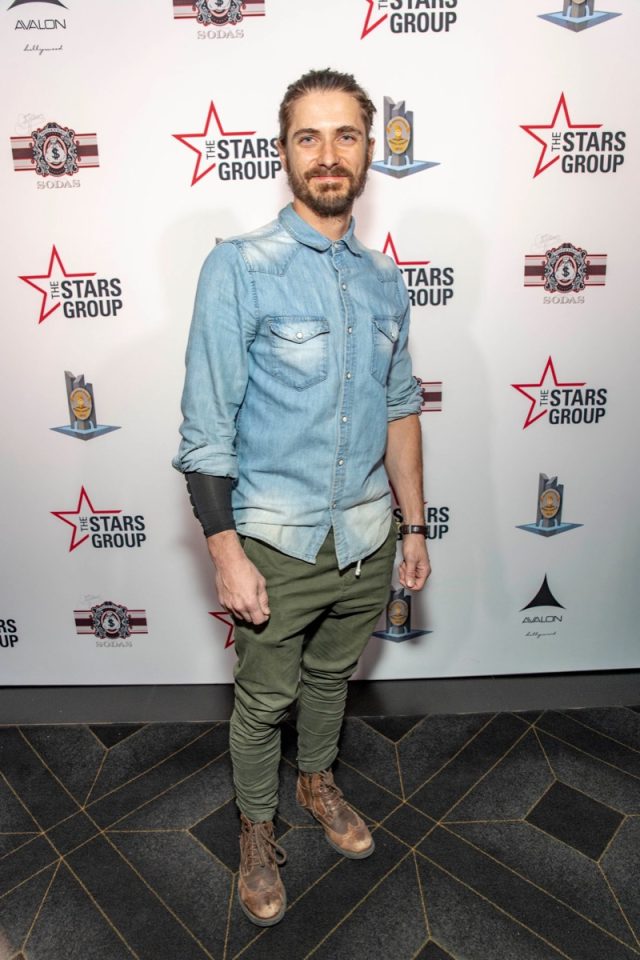 During the pandemic, Sam Hunt made time to stay in shape. On ABC Radio, he revealed that he played with his dog outside to stay active. "I've got a little bird dog puppy. I'll get out in the yard, trying to train, so I'll mess with him a little bit. Getting to spend some time around the house, taking it easy, but I'm hoping this thing passes sooner than later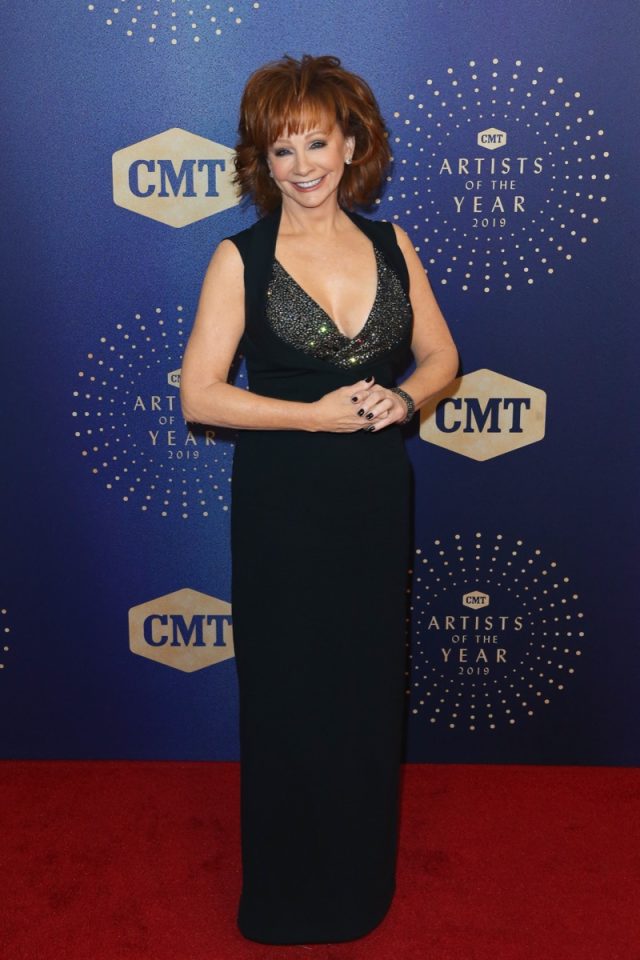 Reba McEntire makes sure to eat healthy. She shared her secrets in an interview with People. "Don't mix your carbs and protein," she says. "Stay off sugar. Anything white, just stay off. But not mixing carbs and proteins seemed to work really well. Instead of having potatoes and steak, just have steak and vegetables. If you're going to have carbs, then have our carbs with vegetables."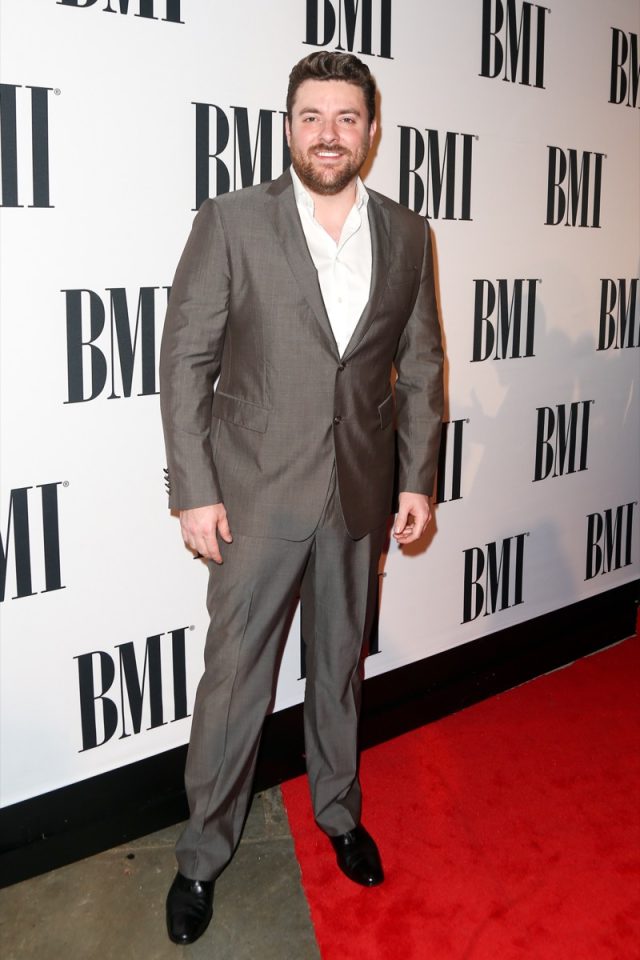 Chris Young revealed to People that he's made some changes to his diet and lifestyle. "I've been cooking my own food a lot more. I wasn't taking the time to [cook for myself]. I'm also working out a little bit more."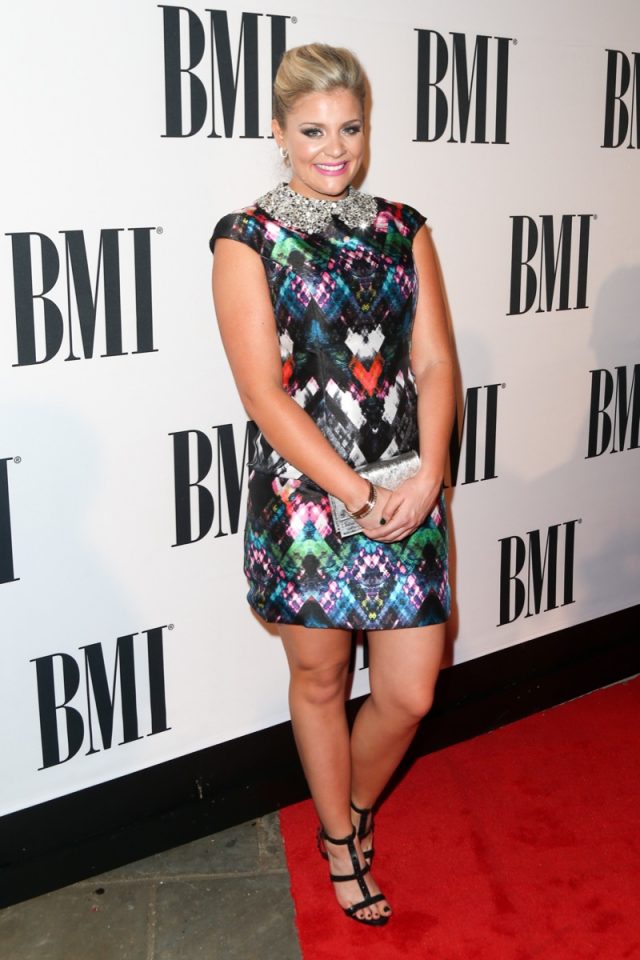 Lauren Alaina opened up about her body transformation and self-confidence in an interview with The Tennessean. "I'm still learning to love myself. I want to be the girl who has a positive influence on people's lifestyle. I don't want to be the girl who has an eating disorder and that's why she looks the way she looks."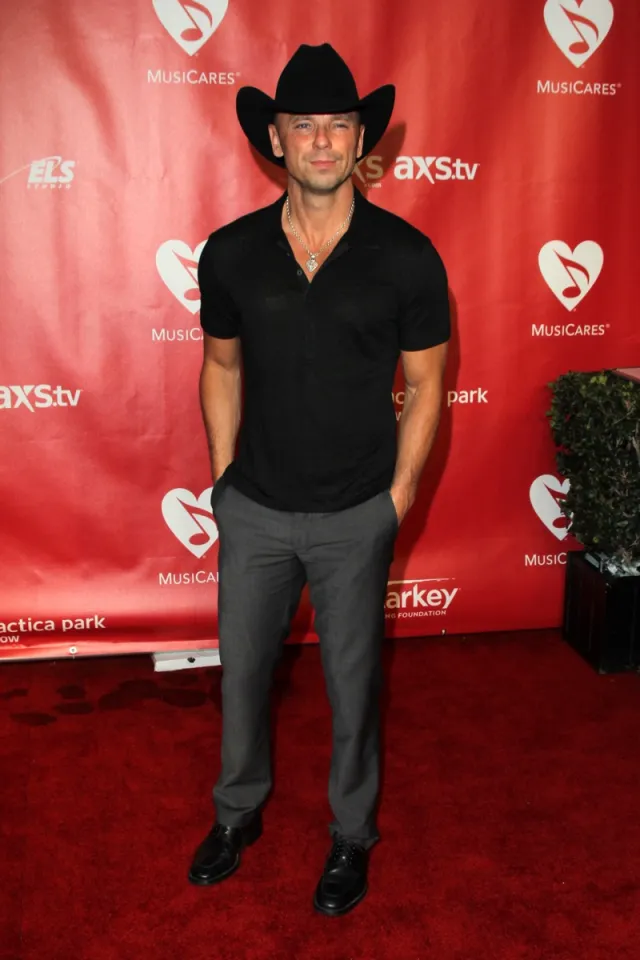 Kenny Chesney opened up about changes he's made to his life in an interview with GQ. "I wasn't feeding my body negative things. I wasn't killing myself in the gym, but working real hard when there. When I was 27, I didn't have to make those decisions. Now I do. If anything takes away from me being able to do that, it's not in my life anymore."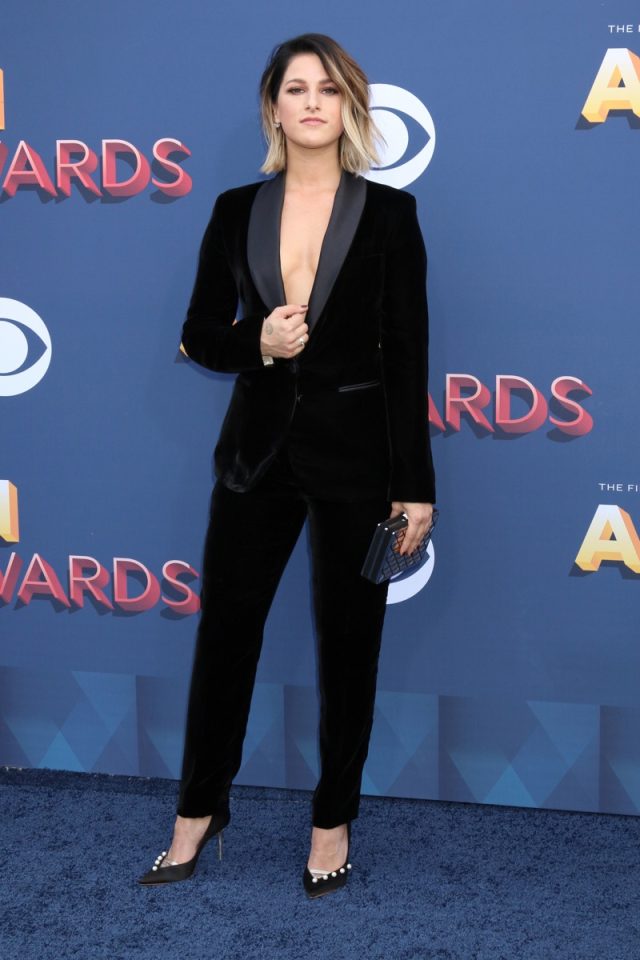 In 2013, Cassadee Pope opened up about her wellness routine in an interview with SELF. "If I could only do one workout, I'd…Use the Pilates Reformer machine. I've never seen such incredible results as I did when I was going to classes every week. It's harder now that I'm on the road — I can't always find a place!"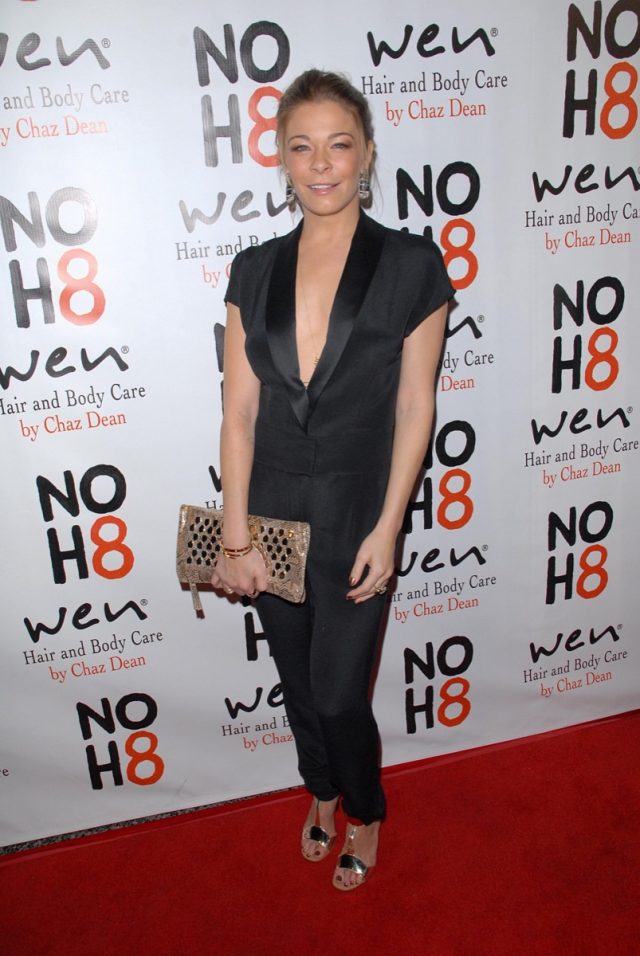 LeAnn Rimes shared some of her wellness secrets in an interview with Women's Health. She says that she believes in moderation and balance when it comes to her diet. "Nourishment usually looks like high-quality, healthy, whole foods, but sometimes nourishment is the cake, the chips, the pizza, and the mac and cheese. It's all a balance."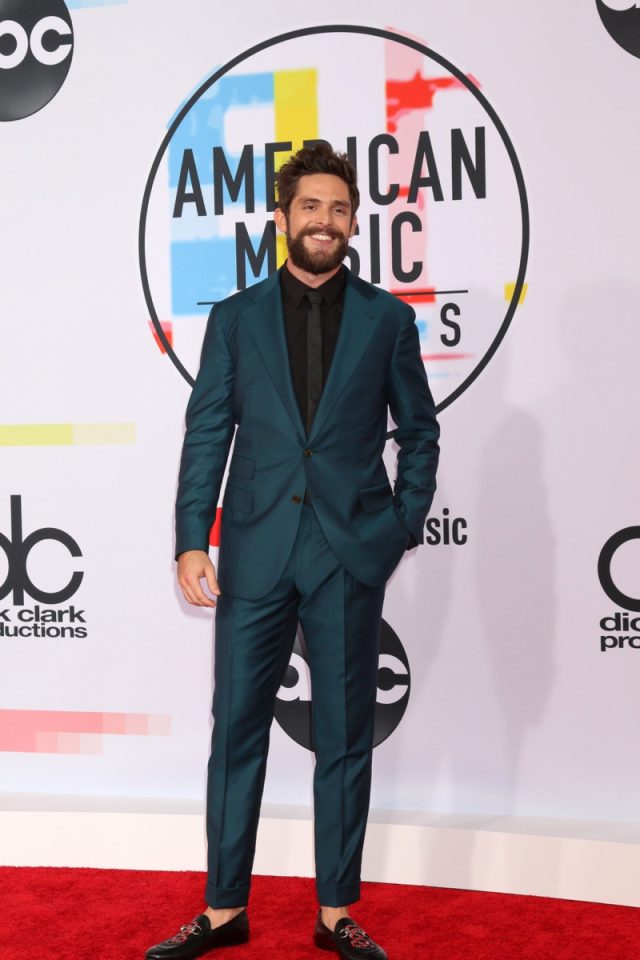 Thomas Rhett opened up about why he decided to work out more in an interview with Taste of Country. "That was the reason I started working out in the first place, so I could be able to do everything I wanted to do onstage and look good doing it and be able to sound good while doing it, as well." Rhett also says that he makes sure to have a good playlist when working out. If we're doing a cardio day, it has to be all uptempo. Your 'Uptown Funks,' your 'Downtowns.' I put a couple of my songs in there, not that I listen to my music on a daily basis, but if it's on Spotify or iTunes I'll definitely listen to it. I feel like I made some of those tracks for me running on a treadmill."
Anna Bechtel is a freelance writer currently based in Hamden, CT.
Read more
---