Days of Our Lives Star Arianne Zucker Shares Swimsuit Photo of "Freeze Frame"
She is 49 and absolutely fabulous.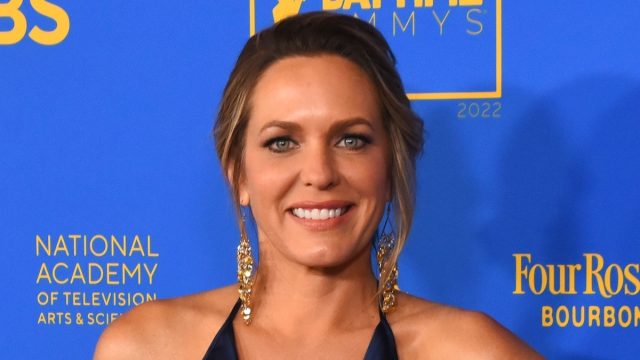 Days of Our Lives star Arianne Zucker got to jump into an ice cold lake this summer—and she's got some amazing pictures to prove it. Zucker, 49, shared a picture of herself wearing a black and white bikini, jumping off a dock into what looked like icy blue water, with pine trees and mountains in the background. "Freeze Frame! First big plunge of the year! More fun in my stories! Maybe even a little Izzy wipe out! 😳😇," she captioned the post. Zucker is refreshingly honest about the hard work she puts in to stay in shape—here's how she does it. 
Zucker loves taking walks. "If I get three days of decent workouts in a week, I know my heart and my mind feel amazing," she says. "That's only 3 hours a week out of 168 hours a week. I like to give myself the facts like that because I have a clear vision in my mind about how to make time for me. It's that darn Gemini in me. It is very logical. My personal workout consists of a 20 minute run/walk. Running isn't great for our knees after the age of 25 even though people run for way longer after that. You also hear about how many knee, back and shoulder issues people have as well, so it really makes sense."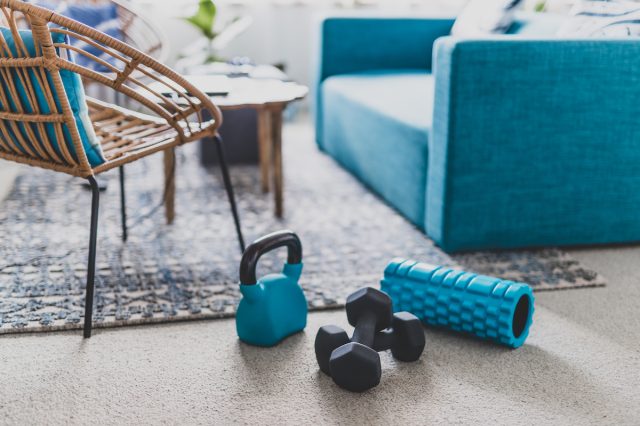 Zucker prefers working out at home or outdoors to spending time at the gym. "I can't stand the gym," she says. "I will do anything else, but go to the gym. I did work out with an amazing trainer for 3 years, so that he taught me a lot. I bought my own weights for home, so I could at least work out my arms while watching a movie or listening to a great podcast like Everything From A to Z. Shameless plug. I also just recently started working out with a system called TAPfit. It's like these taps shoes that fit over your work out shoes and you can do a tap dance work out with it. I love tap dancing and I thought this was a fun way for me to do both."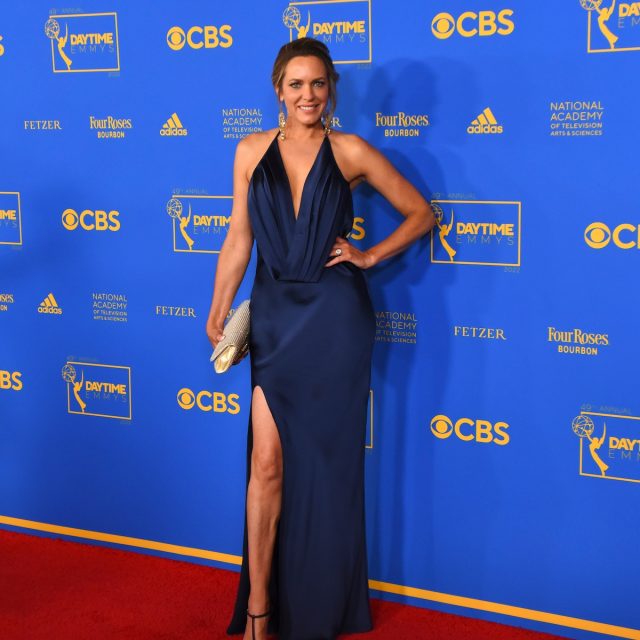 Zucker is realistic about how her diet affects her health. "No, I am not one of those people that can eat anything and never gain weight," she says. "That's the silliest thing I have ever heard and totally not true. Except maybe for 6 year olds with a high metabolism or some men. Darn them. Obviously, I'm being sarcastic, but there could be a small amount of truth there. Seriously though, diet is key AND very hard for self discipline. Who doesn't love sugars, carbs and dairy?"
Zucker plays golf with her husband as part of her fitness and wellness routine. "When you really want something, I think you can always find time for it—that goes for anything in life," she says. "I have also always played sports or competed in equestrian events for the majority of my life. I can't imagine not doing some kind of workout. Right now I have been working out with my husband (ouch) and golfing quite a bit. You really have to be centered in that sport so I work out three days a week. I do more of a well-rounded workout, meaning I work out three different muscle groups at a time. The third day is cardio."
df44d9eab23ea271ddde7545ae2c09ec
Zucker takes a more low key approach to beauty these days. "As I have gotten older, I have learned that when it comes to makeup, less is more," she says. "As women, our features get more defined with age. I don't think we should enhance them with more makeup. I have also learned to embrace my curly hair. I have always blown it out and straightened it, but by allowing it to curl, it has gotten healthier and happier."
Ferozan Mast is a science, health and wellness writer with a passion for making science and research-backed information accessible to a general audience.
Read more
---