Deadpool Star Morena Baccarin Shares Swimsuit Photo From Mexico
This is her favorite workout.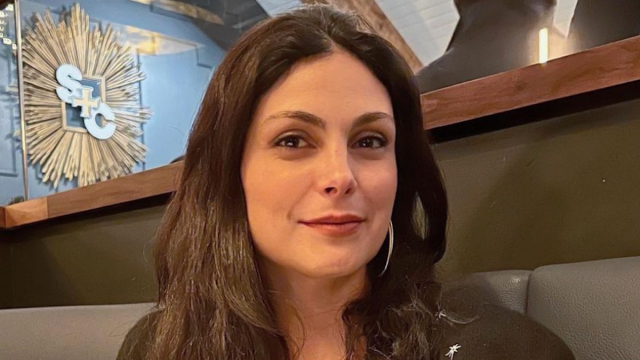 How I Met Your Mother star Morena Baccarin spent September chasing the sun at the gorgeous St. Regis Kanai Resort, Riviera Maya, Mexico. Baccarin, 44, shared a selfie where she's posing in a swimsuit by a beautiful pool, against a background of palm trees and blue skies. "Thank you @stregiskanairesort for the amazing stay. The only [part] I didn't like was leaving," she captioned the post. "Have a lovely vacation amazing Morena!" a fan commented. Baccarin works hard while raising her family—here's what her health and beauty routine looks like.
Baccarin is a big fan of swimming and Pilates. "I love swimming laps," she says. "That's my main go-to for exercise. I'll go to the YMCA and swim whenever I can. Sometimes that takes a little more time than I have, so walking or running somewhere—as opposed to taking a quick Uber—is always a really good alternative if you don't mind showing up sweaty or in leggings. I also love Pilates, and I do a combo of that and training with a personal trainer when I have time. Lately, it's just been a very sporadic mix!"
Baccarin loves to experiment with makeup. "I love trying beauty products," she says. "I'm always very curious about them. When I do photo shoots or glam for an event, I'm always asking my makeup artist 'What's that?' I'm into a few things at the moment: My facialist Joanna Czech has a new line that just came out and it is phenomenal. I'm very much into her cream, specifically. I love it because it's a one-stop shop. I wash my face, I put that on, and I'm done."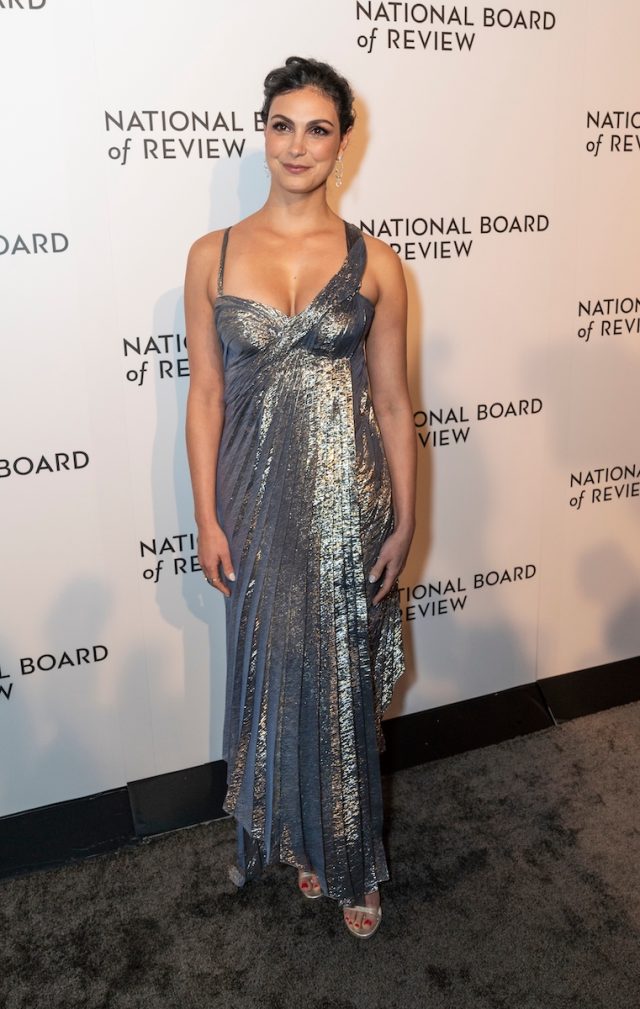 Baccarin is diligent about keeping her skin clean and healthy. "I have to wash my makeup off," she says. "That has to come off, all that heavy stuff, whether you put on a lot or a little. I don't feel good until I've completely scrubbed my face, and I have to use makeup remover and facial wash. I like something that is soapy, not oily—I don't like that texture, and it's something that I feel like I have to put all over my face, including my eyes. I just scrub it all and splash water on it, and all of it comes off at once. When I'm in a pinch, Koh Gen Do has this Cleansing Spa Water, which is a makeup remover and face refresher that does remove everything really quickly. So if it's 3 in the morning and I've just gotten off work, I wipe the makeup off in my van and moisturize when I get home."
Baccarin's ideal self-care is going to a retreat. "I find it frustrating when I'm in the city and I go to the Baccarat Hotel, an amazing spa," she says. "I go there, I spend 3-4 hours, I get a massage, I get a facial, whatever it is, and I come home and I feel like all of the effects fade so quickly the minute I walk through the door. [Laughs.] So my ideal spa would be a retreat in Arizona or wine country where I can luxuriate in the spa and then go to my hotel room, lay in bed, and watch a movie."
 df44d9eab23ea271ddde7545ae2c09ec
Baccarin says her family keeps her grounded. "Kids show you quickly what life is all about," she says. "It's been great for me. I had my first kid in my 30s, and now I have had my third, and it all comes back to them. Watching these little people mature, grow, learn, and looking at the world through their eyes is so magical. It puts everything into perspective. When you are at work and you are feeling glamorous and then you come home and you instantly have throw up on you, you are changing a diaper, or there is screaming happening and you are trying to get everyone to sleep (laughs). They have a way of keeping you real."
Ferozan Mast is a science, health and wellness writer with a passion for making science and research-backed information accessible to a general audience.
Read more
---