Demi Lovato Celebrates Body Confidence in Intimate Selfie
Here are 7 of their most inspiring messages of self-love.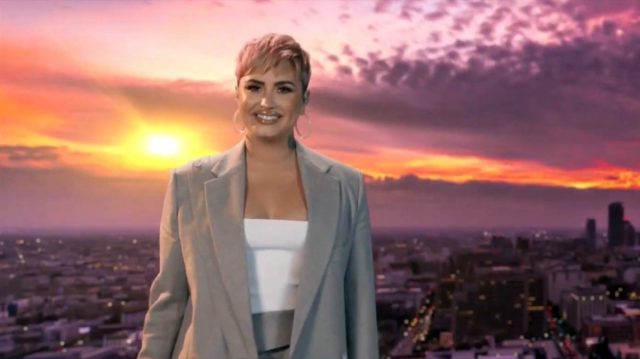 Demi Lovato is all about self-love! The 28-year-old, who has been open about their struggles with disordered eating and body confidence, shared an empowering message with fans on Tuesday via Instagram, alongside a gorgeous photo taken right after shooting a big new scene for the new TV series Hungry. Celebwell has rounded up 10 of the most empowering messages—including their latest musings—Demi Lovato has shared over the years to inspire self-love. Read on—and to get body-confident yourself, don't miss these essential 30 Sexiest Celebrity Photos—With Tips That Work For You!
`
1
Be Proud of Yourself and Celebrate Wins
"Had to film a sex scene today. My first one!" they wrote alongside the photo, wearing black lingerie. "I had a little anxiety going into it but the cast and crew were so professional and easy to work with, it calmed me down immediately. Then, I thought about how proud I am for being able to feel comfortable enough in my skin to do that. I rarely ever showed my arms before.. now I'm in this!! (Granted, it barely shows anything BUT STILL) I don't always feel good in my skin, so when I do, AND I feel sexy enough to post – I do just that! It's important to celebrate the little wins. Yay for this random burst of body confidence and yay for awkward hilarious sex." 
2
Find Time to Feel Comfortable in Your Skin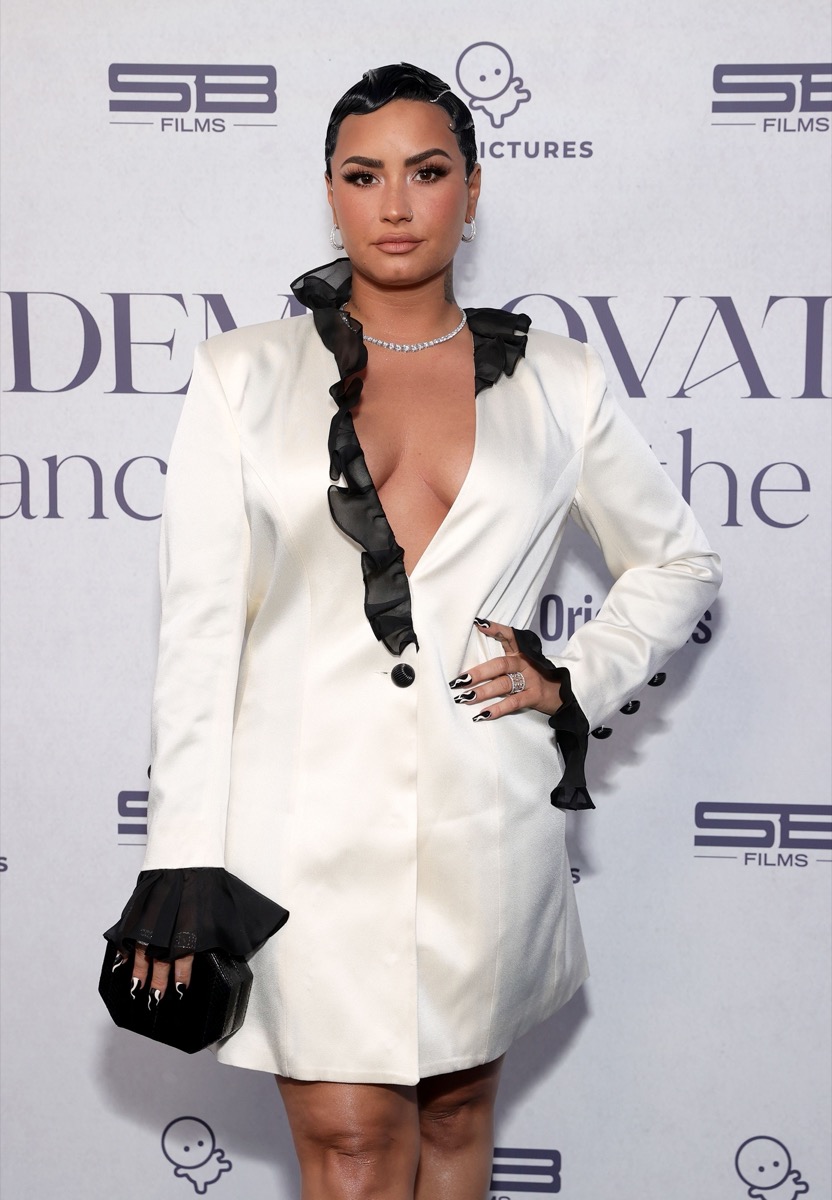 "I feel the sexiest in the bathtub w no makeup, no extensions, no lashes.. naked. Just me in my purest form. I don't always feel comfortable in my skin/body so I'm beyond grateful that in these moments, when I'm most vulnerable I can feel beautiful & accept myself as is," Demi shared in a recent Instagram post, along with a photo taken from the bathtub. 
3
Celebrate Your Body's Features, Stretch Marks and All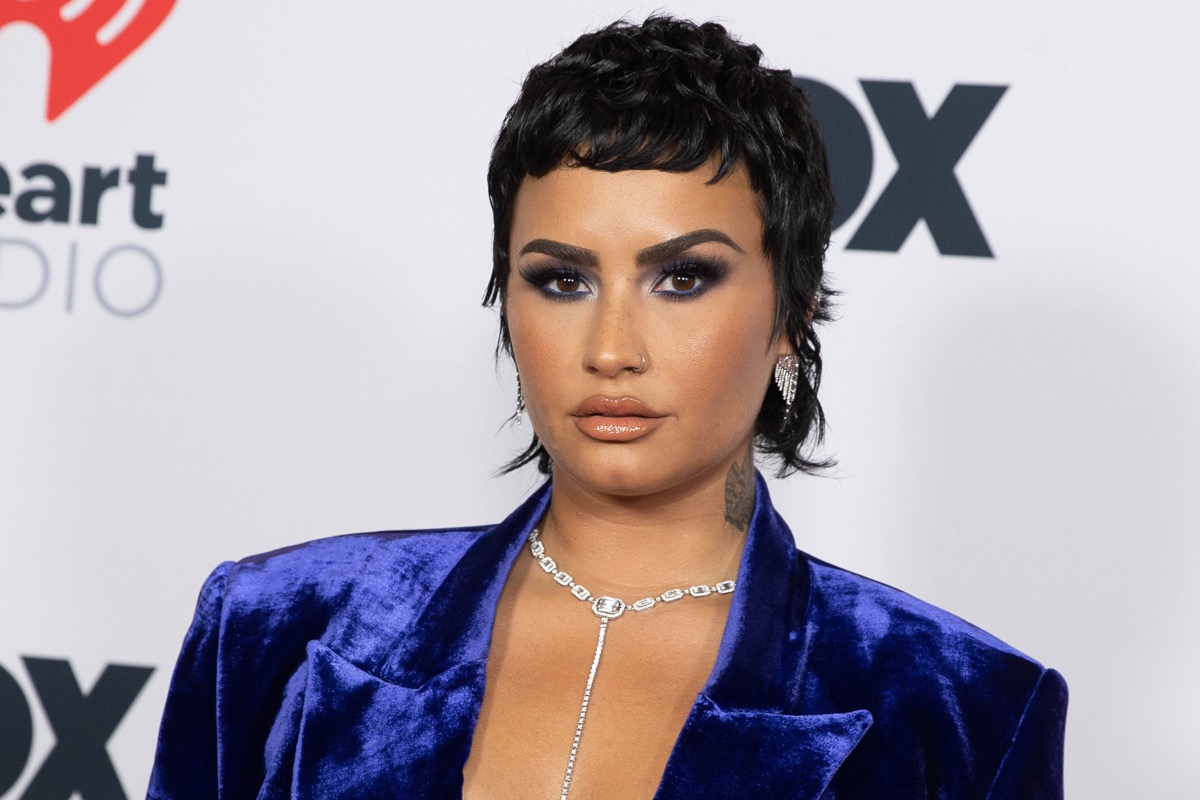 On Christmas 2020, Demi opened up about their eating disorder recovery, celebrating their stretch marks by painting them in glitter. "I used to genuinely believe recovery from an eating disorder wasn't real. That everyone was faking or secretly relapsing behind closed doors. 'Surely she throws up here and there', 'she can't POSSIBLY accept her cellulite'… those we're just a few of the things that I used to tell myself growing up. I'm so grateful that I can honestly say for the first time in my life – my dietitian looked at me and said 'This is what eating disorder recovery looks like.' In honor of my gratitude for the place I'm in today, this was a lil shoot I did by myself in quarantine this summer when I wanted to celebrate my stretch marks instead of being ashamed of them. I started wearing actual glitter paint on my stretch marks to celebrate my body and all of it's features (whether society views them as good OR bad) My stretch marks aren't going away so might as well throw a lil glitter on em' amiright? Also let this be a reminder to anyone who doesn't think it's possible: IT ACTUALLY IS YOU CAN DO IT. I BELIEVE IN YOU. This year was tough.. be gentle on yourself if you slip up and remember to get right back on track because you're WORTH THE MIRACLE OF RECOVERY I LOVE YOU." 
df44d9eab23ea271ddde7545ae2c09ec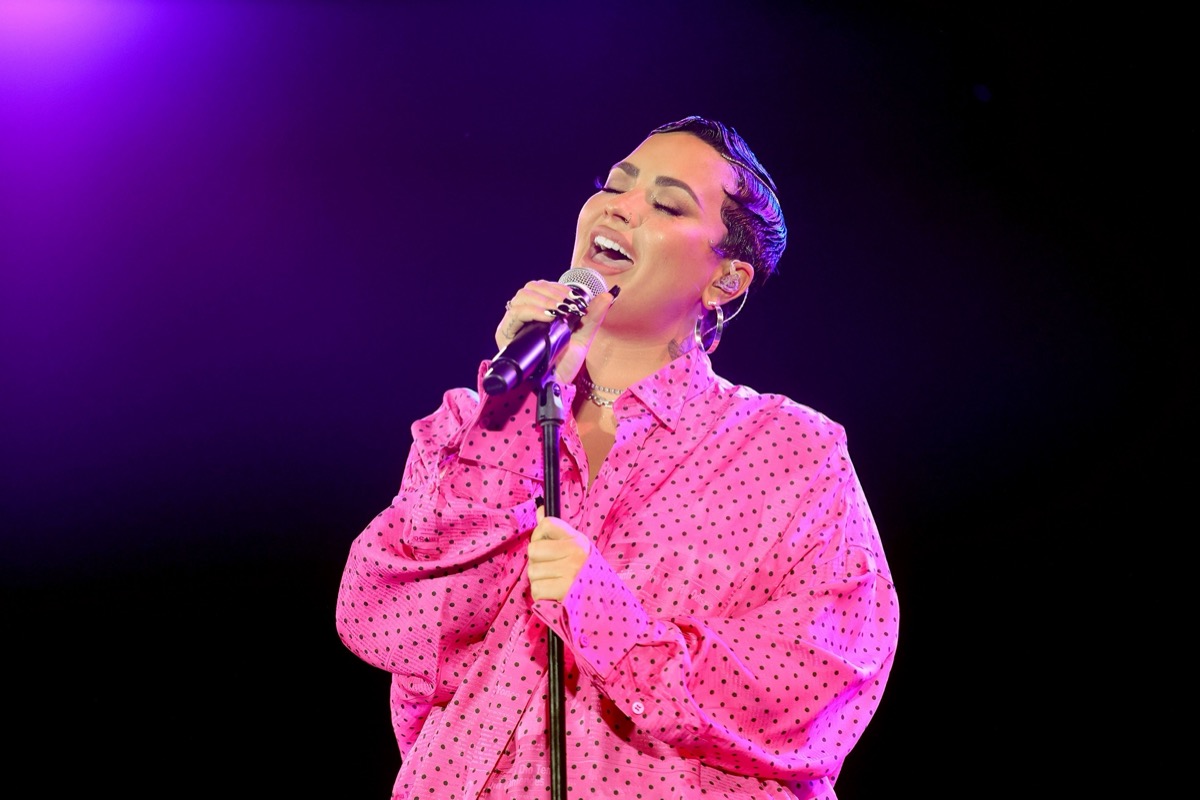 During an appearance on On Air With Ryan Seacrest, Demi pointed out that no matter how far you fall, there is always hope.  "It's going to be okay. No matter how hard your rock bottom is, you can rise above it and you can come back."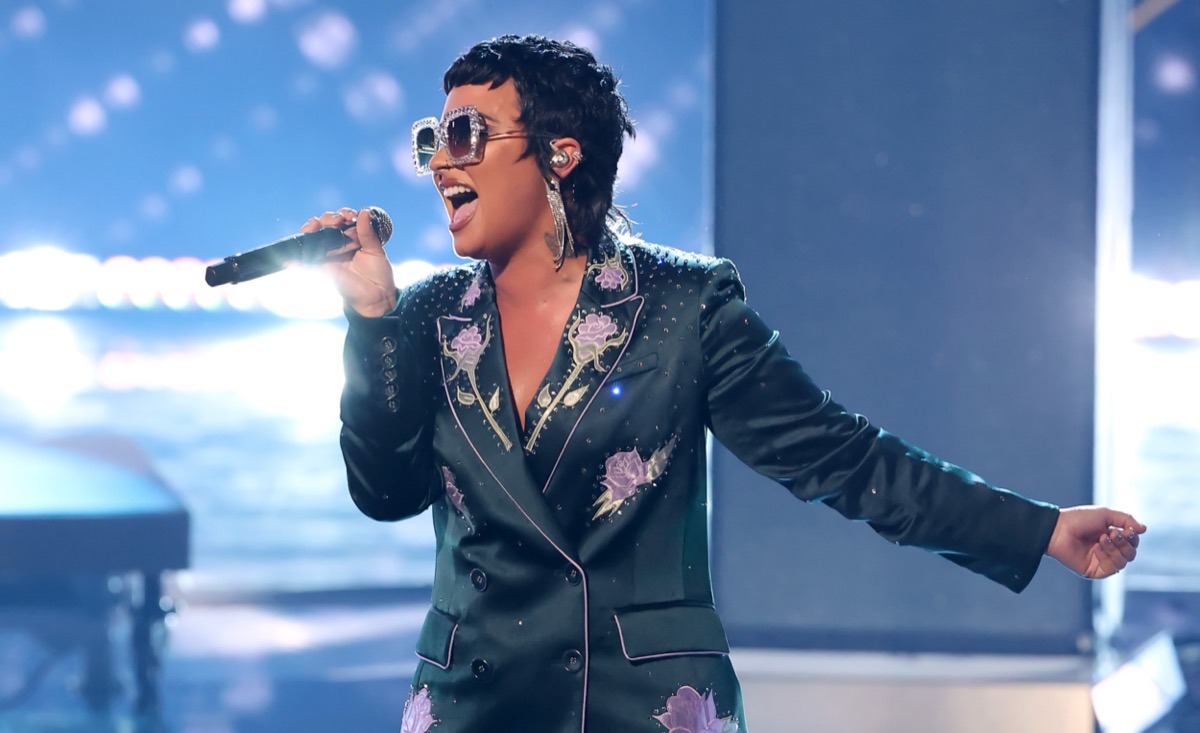 "I'm not naturally super thin. I have an athletic body. I just have to embrace that. There are days when it's hard to, but more and more, there are days where I'm actually proud of my body," Demi told Complex. 
6
Be "Authentic," "Unashamed," and "Real"
 

View this post on Instagram

 

In September 2019, Demi shared a photo of their bikini body, refusing to add filters. "This is my biggest fear. A photo of me in a bikini unedited. And guess what, it's CELLULIT!!!! I'm just literally sooooo tired of being ashamed of my body, editing it (yes the other bikini pics were edited – and I hate that I did that but it's the truth) so that others think I'm THEIR idea of what beautiful is, but it's just not me. This is what I got. I want this new chapter in my life to be about being authentic to who I am rather than trying to meet someone else's standards. So here's me, unashamed, unafraid and proud to own a body that has fought through so much and will continue to amaze me when I hopefully give birth one day. It's such a great feeling to be back in tv/film while not stressing myself with a strenuous workout schedule before 14 hour days, or depriving myself from a real birthday cake rather than opting for watermelon & whip cream with candles because I was terrified of REAL cake and was miserable on some crazy diet shit. Anyway, here's me, RAW, REAL! And I love me. And you should love you too! Now back to the studio.. I'm working on an anthem.. also. Just so everyone's clear.. I'm not stoked on my appearance BUT I am appreciative of it and sometimes that's the best I can do. I hope to inspire someone to appreciate their body today too."
7
Beauty Comes From Within
"Having strength and confidence in yourself. I think that women who know who they are are beautiful," Demi told Glamour. They try not to let other people impact their happiness. "I don't let anyone's insecurities, emotions, or opinions bother me," they told Seventeen. "I know that if I am happy, that's all that matters to me. And it's okay to be selfish like that sometimes, when it comes to your well-being. Do what makes you happy, and don't care what others think."
Leah Groth has decades of experience covering all things health, wellness and fitness related.
Read more
---