Demi Moore Looks Amazing at 58 and Here's How
Here is everything Demi Moore does to look fabulously fit in her fifties.
Most people age as the years go by, but not Demi Moore. The 58-year-old actress still looks just as sensational as she did in her teens. Demi and her daughters Rumer, Scout, and Tallulah recently stripped down into Andie swimsuits for the beachwear brand's latest campaign, and she also posted a photo of herself "getting ready for another day in paradise" in a bikini. While all the Moore/Willis ladies look fabulously fit, it's impossible not to notice that the matriarch of the family looks just as youthful as her daughters. What does Demi do to make 58 look like 28? Here are the fitness tips she's told others, and the photos that prove they work. And to get beach-ready yourself, don't miss this essential list of the Best Celebrity Bikini Photos Ever!
`
1
She Has Mastered the Art of Acceptance
Demi has mastered the art of acceptance, especially when it comes to aging. "Because you know, things do change," she told W. "The biggest difference, I think, is that I'm not in nearly as good shape physically as I have been before, and I have skin going in a direction that I would prefer it not go. There are things that just come with getting older. But I think my big mantra for this year is about acceptance. I was reading this book that was written around 1919, if I am remembering correctly, and it was very of its day. It was discussing all the 'female' concerns. There were some horrific suggestions on how to take care of yourself, including putting some kind of acid on your skin. But there was one thing I took away, because I think it's true—the author said not to frown because at a certain point it will stick. And what speaks to me here is that I do believe that when we hold upset, anger, hurt, pain or bitterness, it ages us and we wear it. That isn't to say we are always going to feel happy. But it's important not to hold on to things."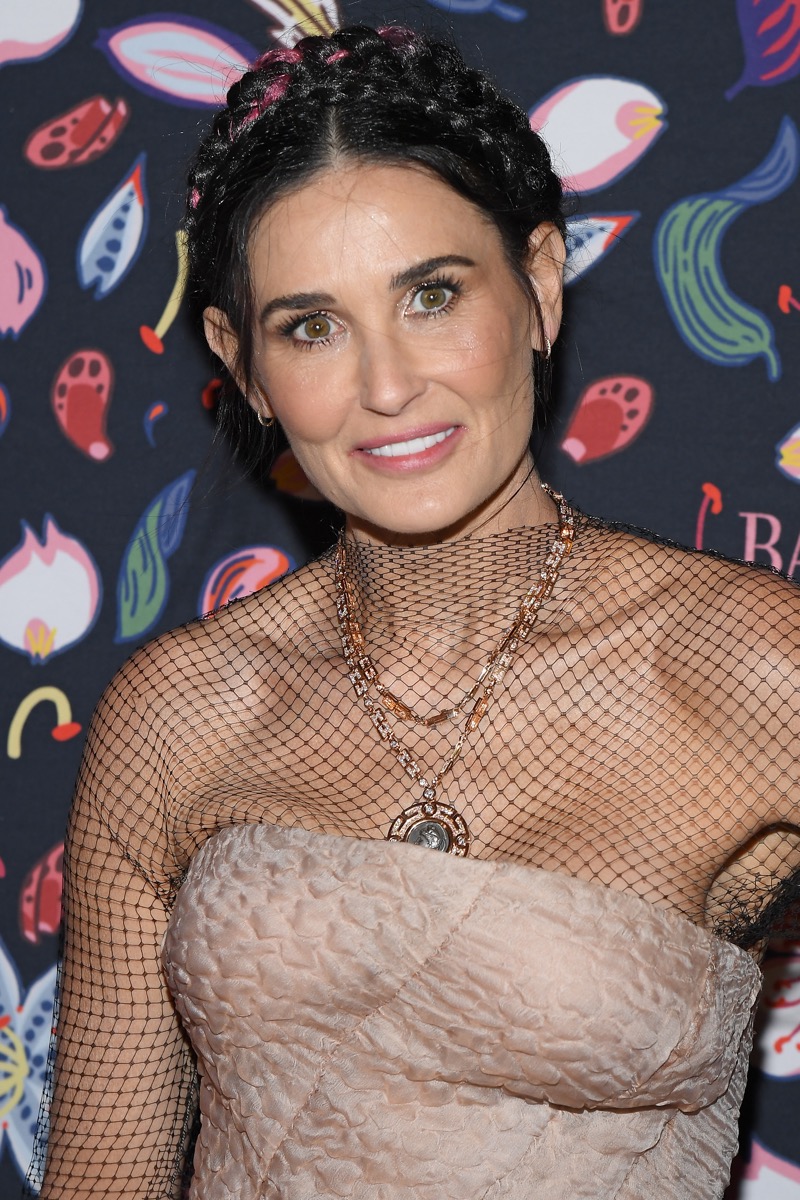 Moore hadn't worked out in "over four years" until she discovered The Mirror. "My maiden voyage with @getthemirror 15 min at level 1. That's doable after not working out for over 4 years right? I am stalling!" she wrote in an Instagram post. She has posted several of her workout videos on social media. 
3
She Doesn't Drink or Do Drugs
Demi is very open about her sobriety, something she has struggled with for years. She revealed to Harper's Bazaar that she first got sober in her 20s, relapsed in her 40s, and got back in her 50s. "In retrospect, what I realized is that when I opened the door [again], it was just giving my power away," she said. "I guess I would think of it like this: It was really important to me to have natural childbirth because I didn't want to miss a moment. And with that I experienced pain. So part of being sober is, I don't want to miss a moment of life, of that texture, even if that means being in—some pain."
4
She Spends a Lot of Time Outdoors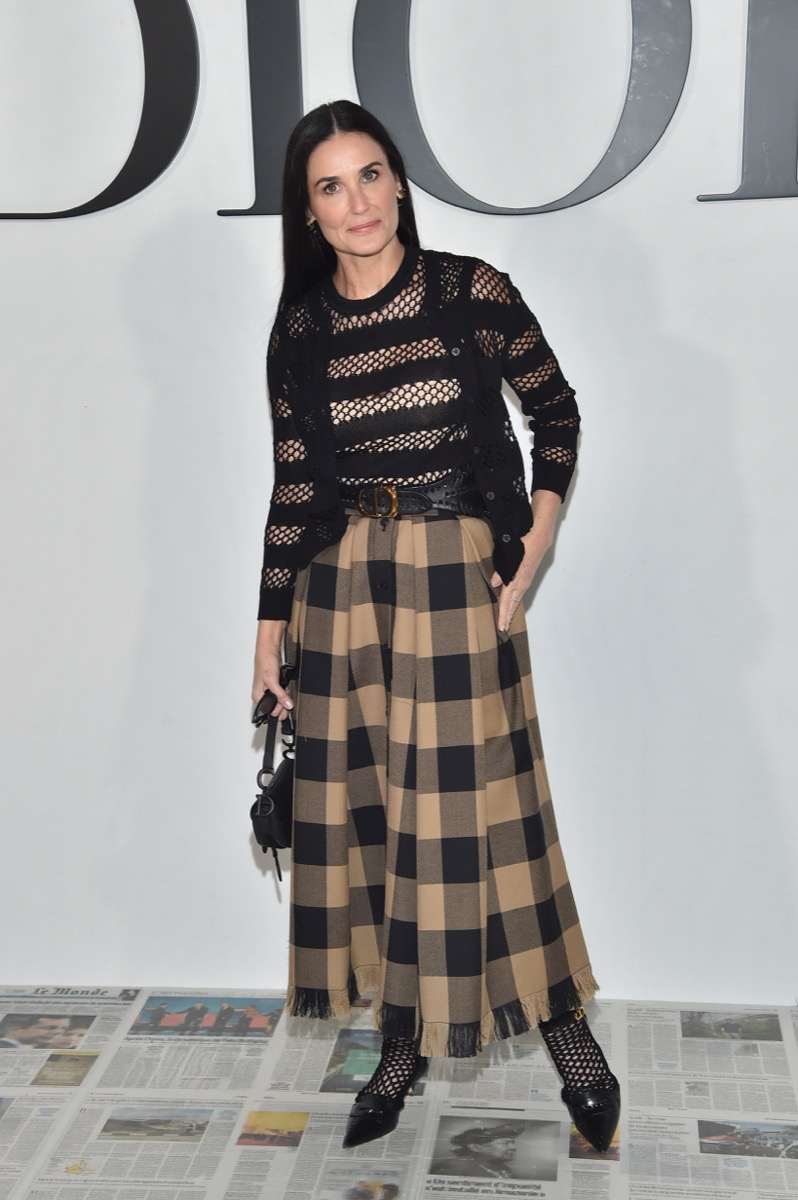 In addition to her indoor exercise, you can often find the actress enjoying the outdoors and going on hikes with her family.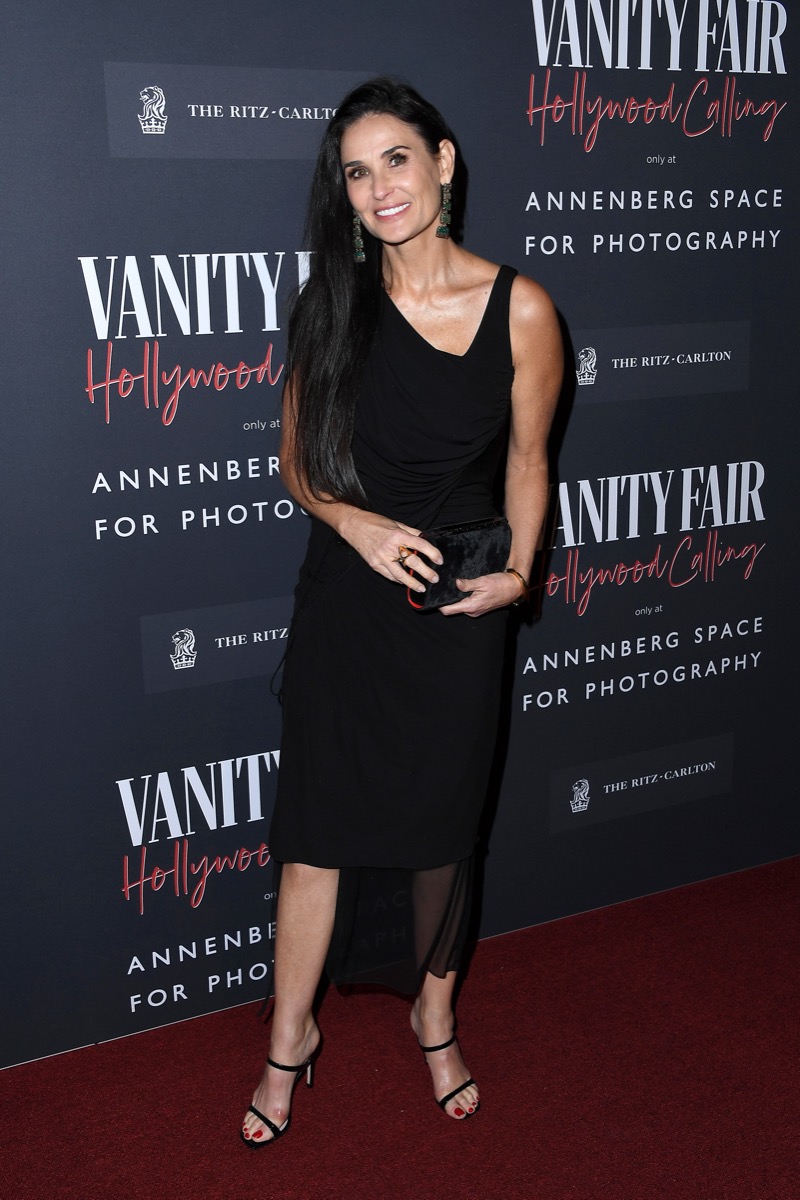 Demi has been attending yoga classes for decades and has regularly been snapped at various practices across the country. According to one study: "The benefits of yoga were reported by 94.5 percent of the respondents. The three most common benefits were improvement in: (i) physical fitness, (ii) mental state and (iii) cognitive functions."
Leah Groth has decades of experience covering all things health, wellness and fitness related.
Read more
---