7 Weight Loss Tricks From Elvira, aka Cassandra Peterson
Here's how the Mistress of the Dark maintains that waist.
The ageless Elvira (real name Cassandra Peterson), 71, has been infamous for decades thanks to her timeless looks, talent, and of course that hourglass figure! The actress is open about the work it takes to look the way she does, including her tips and tricks for diet, exercise, and just how she has the energy to be a frequent and appreciated face at so many events and conventions. "I get asked, 'What's the best thing about being Elvira?' Being able to help people," she says. "I can't tell you how many times fans have come up to me and said 'I felt like a loser, a geek, but when I watched your movie I realized that it's okay to be different and it's okay to be weird and I don't need to hide.' That is the best thing about being this character." So how exactly does she do it? Here's how Peterson makes 71 look decades younger.
`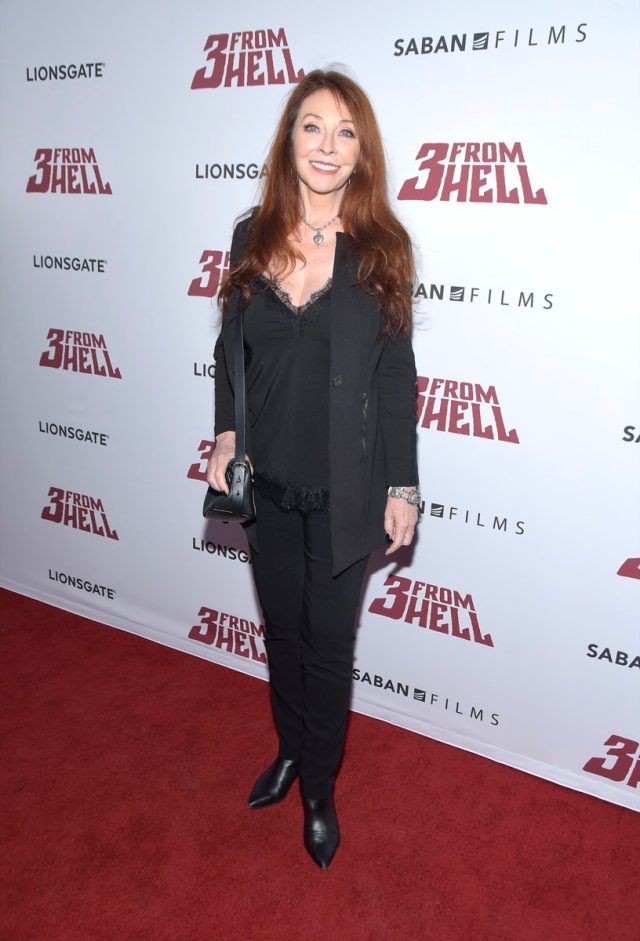 Peterson stopped consuming dairy after she was diagnosed with lactose intolerance. "I was a big milk drinker because all of the doctors I had gone to thought I had ulcers and were recommending I drink more milk," she says. "It went on for years with this terrible stomach problem… They finally found out that I had lactose intolerance to milk. I quit drinking milk. I completely quit milk products and most cheese and sugar. I can drink acidophilus milk and eat certain types of cheese — anything where the lactose is already broken down."
2
Growing Her Own Vegetables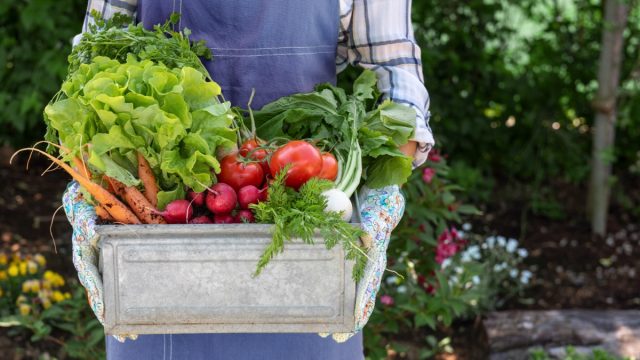 Peterson loves growing her own food. "I grow almost all my own vegetables," she says. "I have a garden and it's really nice. Mostly I grow herbs, but then I grow lettuce, tomatoes, Swiss chard, arugula, and many green vegetables. I really eat good food. I rarely eat anything canned or frozen and I make my own pasta. Cooking and gardening are really my main hobbies — it helps to make me healthier!"
3
Embracing Her Unique Looks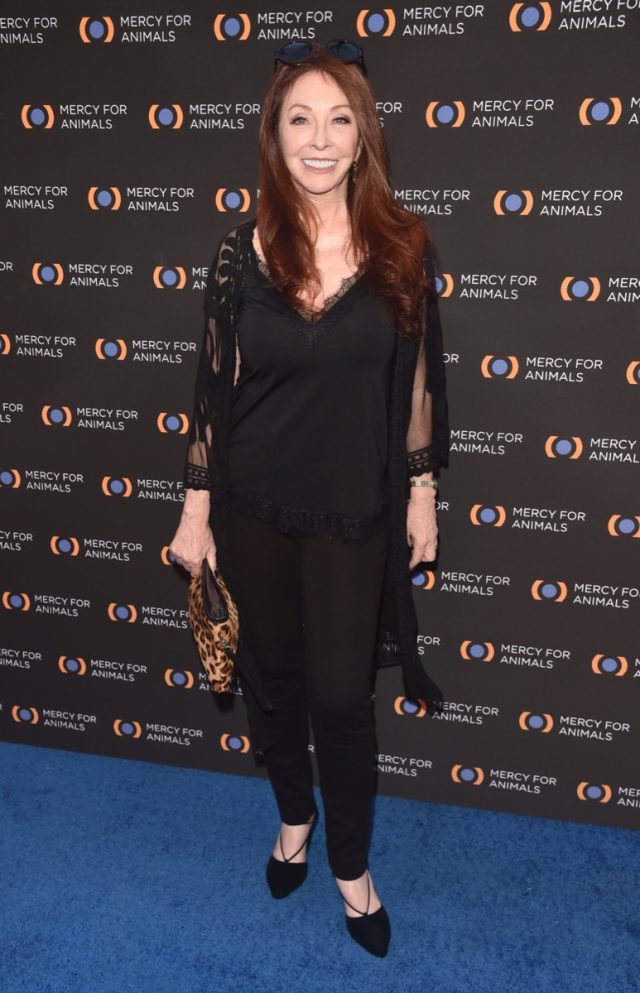 Peterson knows she's on to a good thing with her image, and consistency is key. "I do not change any of it up. Ever," she says. "I'm always exactly the same. I've got a new lipstick I'll wear that's a little more blood red, but I think it's the only change I'll have this year. I try to keep it as consistent as possible, otherwise I'm not the same character."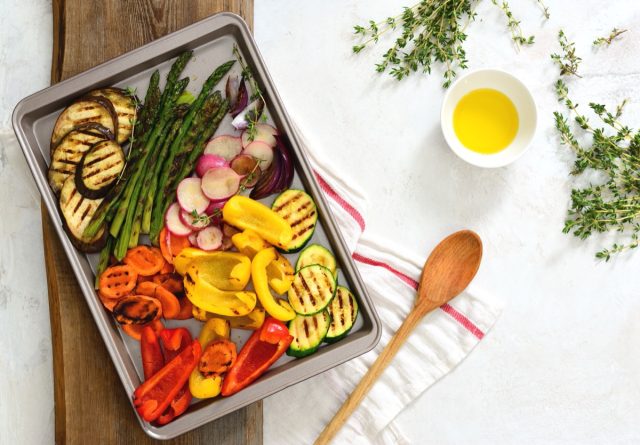 Peterson enjoys a mostly-vegetarian diet, and is extremely mindful of what she eats to this day. "For many years I was a strict vegetarian," she says. "Today, I'm still very careful about my diet, and lean toward mostly fruits and vegetables, with some meat."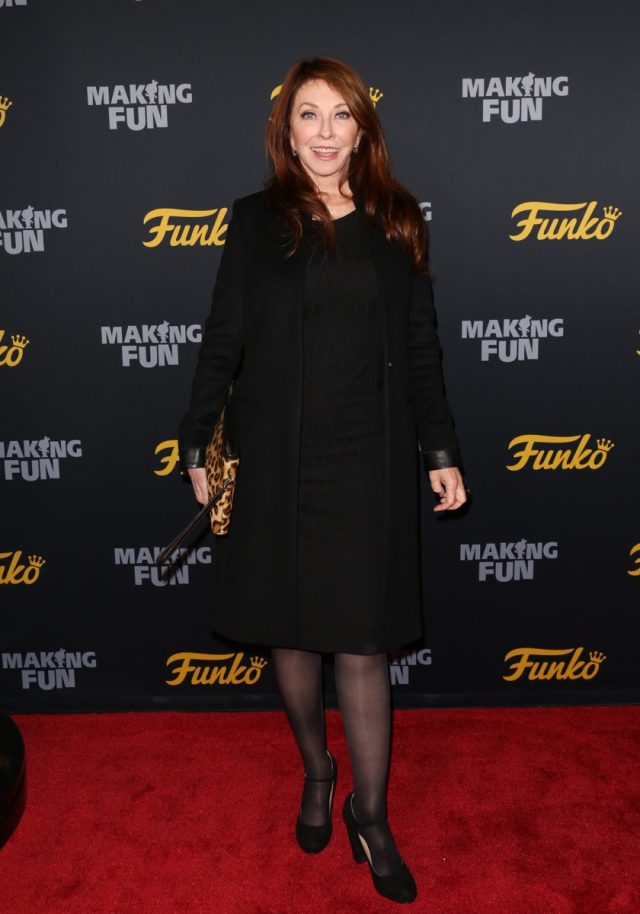 Peterson works out every day, but admits she finds it boring at times. "I also like walking and always workout 30 minutes a day," she says. "After I had my daughter Sadie in 1991, it was difficult to get that tiny waist back, but I've managed it and maintained over the years. When I moved up to Santa Barbara, it was for Sadie to finish her school, and I also had lots of time to exercise. But I was so bored. We were both ready to get back to LA."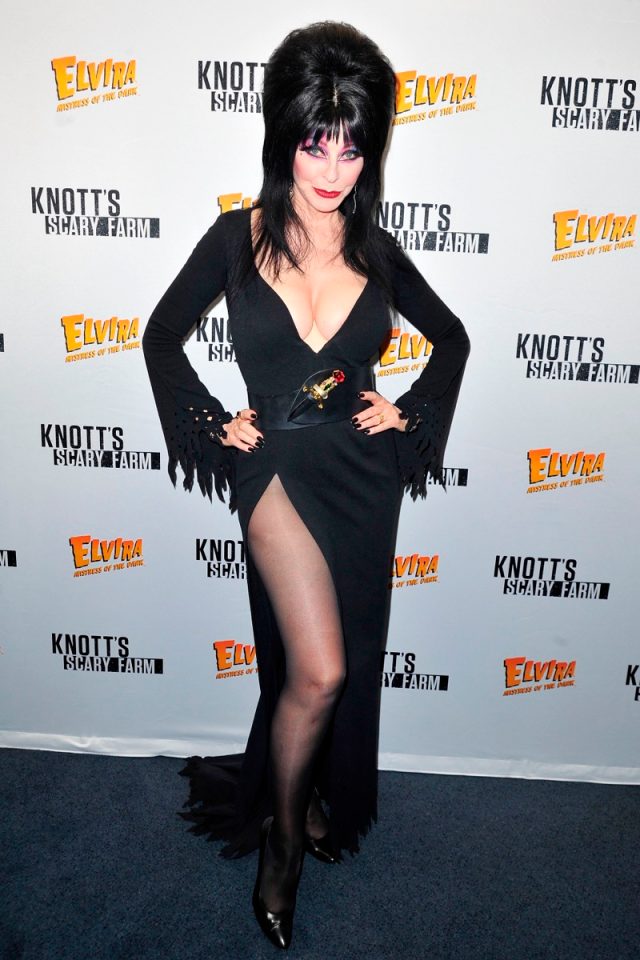 Peterson loves spicy jam for a sizzling snack. "I'm now living in Portland, Oregon, and I just discovered this jam [Rose City Pepperheads] at the farmer's market," she says. "It's a little company and they only make jam. This particular one is a spicy cherry jam that you use with cheese. So if you're serving cheese, and particularly cheese that's strong and flavorful, this stuff with cheese on a cracker is just delicious. It will make your head explode. I also had curry last night and used some on the side, like chutney. They have many flavors, and I've tried several, but I like this one the best. It's the bomb — the cherry bomb."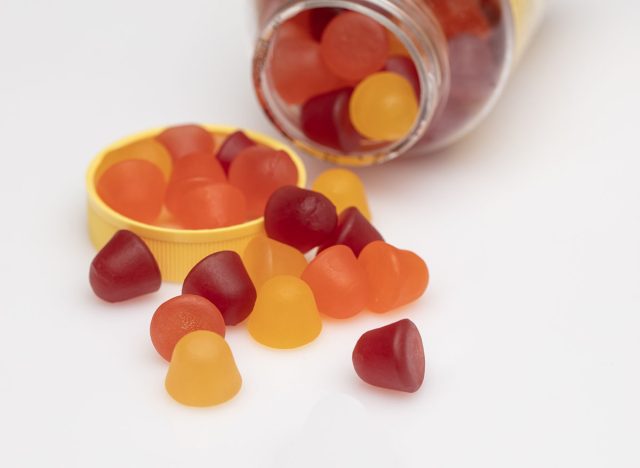 Peterson uses gummies to help her get sleep. "I've tried a dozen THC-gummy brands," she says. "Every brand in the world. I can't smoke weed and I don't vape, so it's down to gummies, period, for me. And the elderberry flavor is specifically for sleep. I've noticed if I don't take one an hour before bed, I really sleep a lot less soundly. The different flavors have different highs — they might not make you want to sleep. They'll make you want to party."df44d9eab23ea271ddde7545ae2c09ec
Ferozan Mast is a science, health and wellness writer with a passion for making science and research-backed information accessible to a general audience.
Read more
---