20 Amazing Bodies of Female Pop Superstars
Here's how they stay in shape.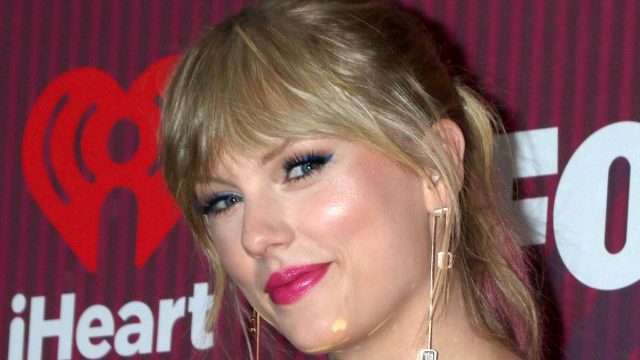 Discover the wellness secrets and fitness routines of 20 amazing female pop superstars! From Camila Cabello's balanced approach to health to Ciara's intense plyometric cardio circuit, these celebrities share their tips for staying fit, healthy, and mentally strong. Find out how stars like Taylor Swift, Lady Gaga, and Ariana Grande maintain their well-being amidst busy schedules and demanding careers. Get inspired by their journeys, as they embrace authenticity, self-care, and a healthy lifestyle to shine both on and off the stage. Learn from the best and unlock the secrets to achieving a superstar-worthy body!
`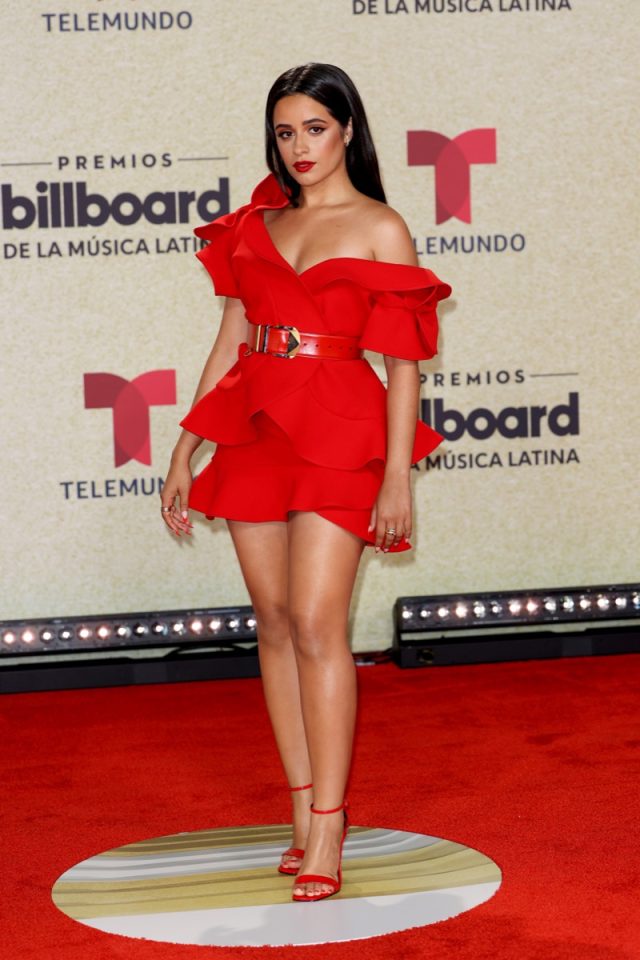 Camila Cabello shared her wellness secrets with Well + Good. "I have a bad habit of not, you know, hydrating enough, so baseline is drinking enough water, having like a well-balanced day in terms of food, having enough veggies and like not a lot of processed foods, and exercise. But then also you know, making sure I'm not too stressed and I'm having time to hang out with family and friends. Therapy is a big part of my life too. And sleep is huge for me. If I don't sleep, my anxiety and neuroticism is through the roof."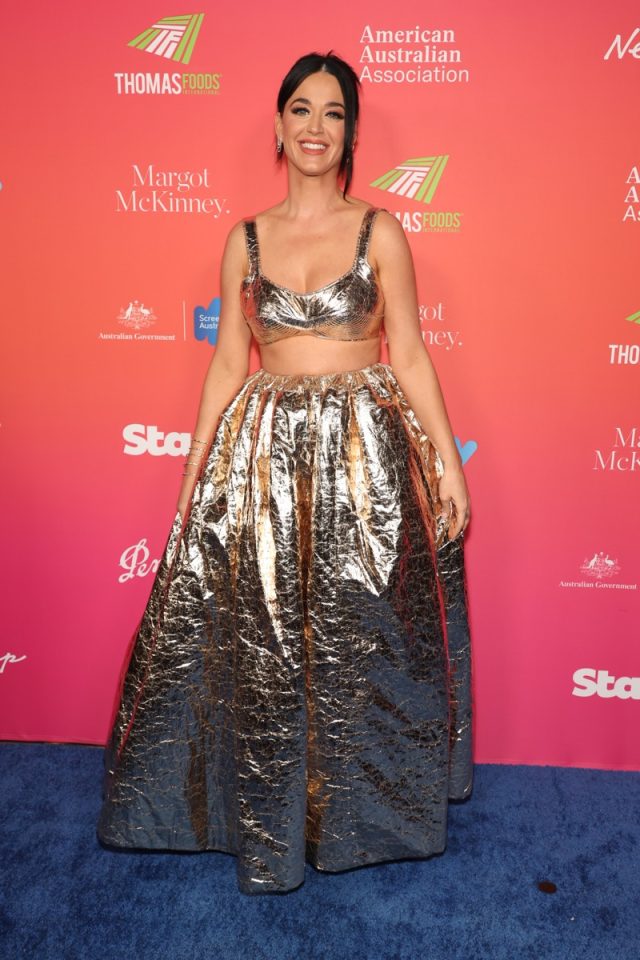 Katy Perry revealed some of her and her family's wellness secrets in an installment of the Wall Street Journal's "My Monday Morning" series. In it, she says that she likes to drink wellness beverages in the morning. "We drink a Niacin flushing drink, which makes us all red and gets the blood moving. Sometimes we'll have celery juice, it just gets the movements going. We need all the help we can get."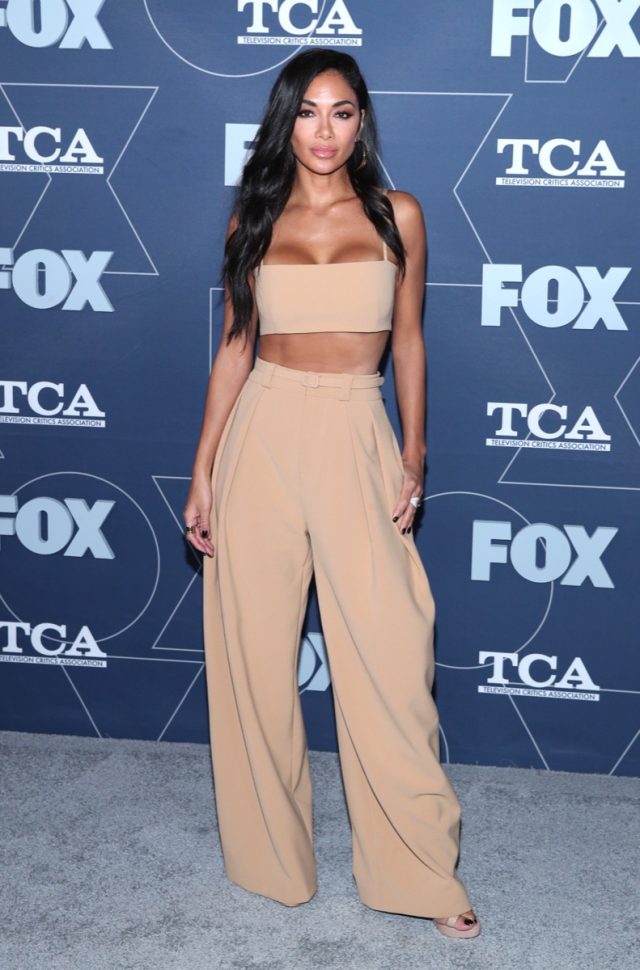 Nicole Scherzinger shares a lot of her favorite workouts on Instagram. She opened up about her approach to fitness in the caption of this post. "I travel so much it's so important for me to sweat it out. It's not only for physical being, but mostly for my mental well-being.🌀It keeps me centered, focused, strong and helps me get in the right frame of mind for my work ahead. Preparation is key. Prepare yourself so when the opportunity comes, you are ready!"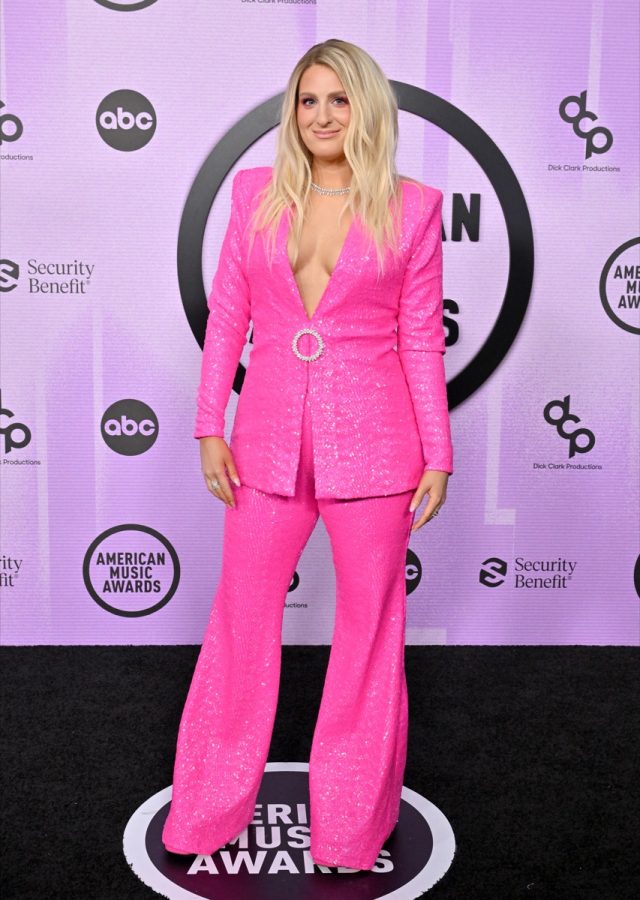 In an interview with HollywoodLife, Meghan Trainor opened up about her wellness routine, and how she stays healthy without getting obsessive. "I can't get on that scale. It's like — you gain muscle weight and you're like, 'what's going on?.' So [I'm] just living life. I'm just trying to be happy and eating healthy foods. I know when I eat something bad I have a horrible stomach ache and it's just poison. I can't eat stuff like this!"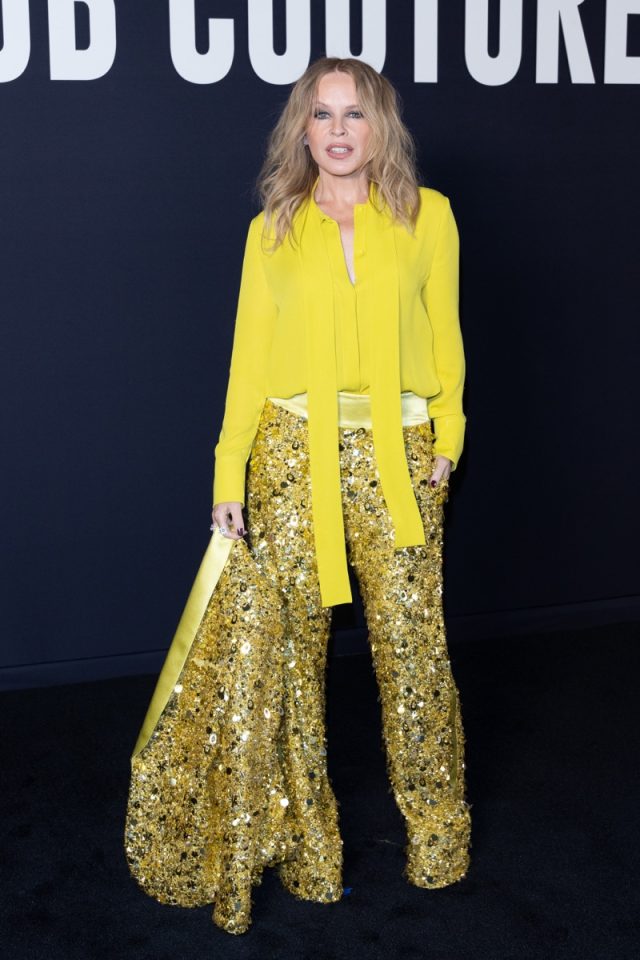 Kylie Minogue has an amazing set of abs, and while she admits she isn't a huge fitness star, she does make sure to workout. "I do Pilates," she told Star Magazine. "I don't overdo it. I wish I was one of those women who do their exercises first thing in the morning, or run straight to the fitness studio as soon as they get up. But unfortunately, I'm just not that disciplined!"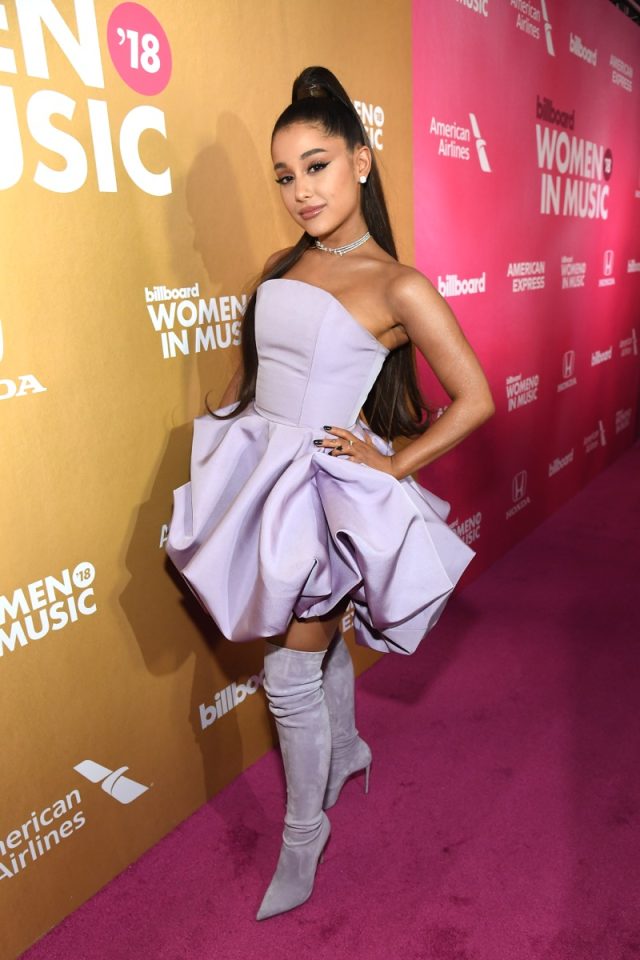 Ariana Grande is one of many celebrity clients of Harley Pasternak. He shared the pop-stars secrets with Shape Magazine. "She's not about going to any extremes," Pasternak said. "She isn't worried about doing anything that's not sustainable. As long as she moves every day, eats well, and does some strength training, she's of the mindset that the rest will take care of itself."df44d9eab23ea271ddde7545ae2c09ec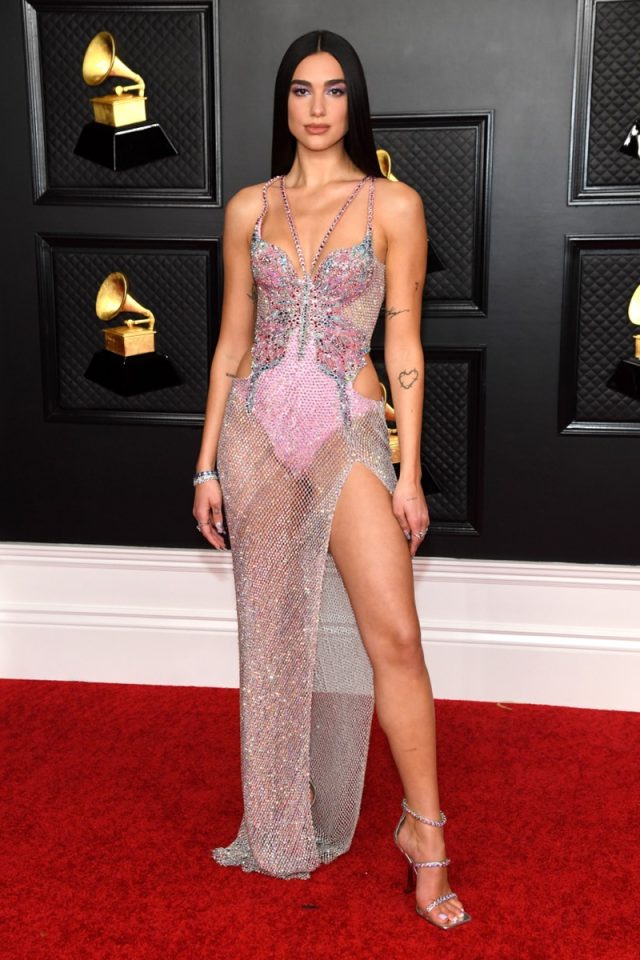 In an interview with Viva, Dua Lipa talked about how she stays in shape. "When I have a tiny bit more time on my side, I love mixing up lots of different training," she says. "Finding different workouts in whatever city I'm in, whether it's yoga, Pilates, boxing or spinning. Whatever it is, I try to change it up every day to keep things interesting. When you're on a tour bus, every day and every place is different, so you never know what you're going to find. That's always one way to keep it interesting."
Halsey opened about her struggles with mental health, writing about them in her songs. She talked about this with NME. "A lot of my songs are about things that are troubling or dark, or things I'm struggling with, so I think it's important to follow up so that people who are listening know it does improve. It gets better, and sometimes it doesn't and that's OK too, do it at your own pace. A couple of songs we'll be putting out, some demos, early iterations of the record and yeah, hopefully some exciting conversations. I haven't been on social media in a while!"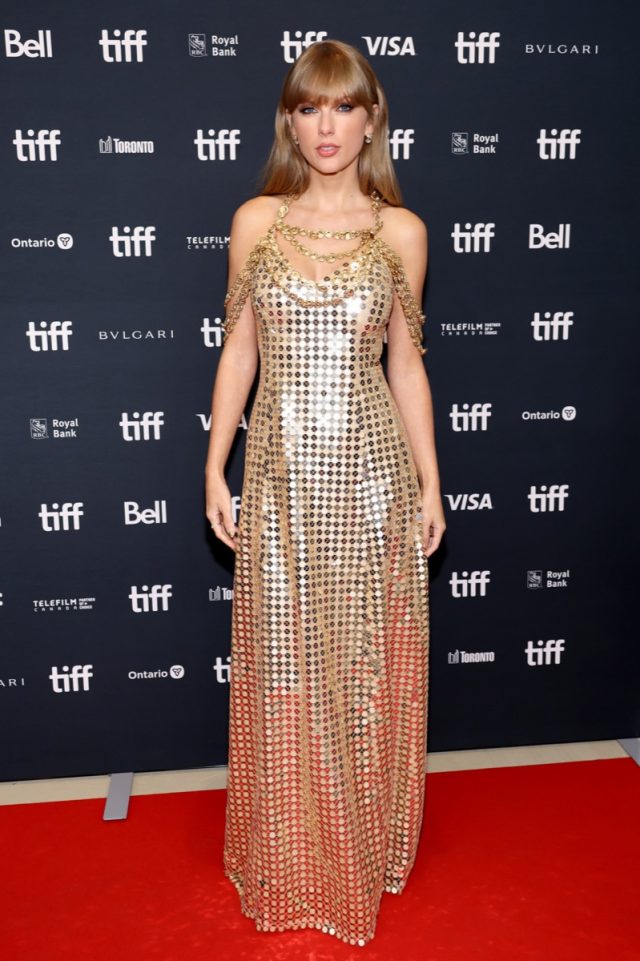 Taylor Swift is open about her love of cooking. She talked about some of her favorite recipes in a 2012 interview with Bon Appetit. "I tend to try out new recipes for dinner parties–but not ones that intimidate me too much! The added pressure of cooking for people makes me choose simple recipes. Recently, I was at my friend Ashley's house and she made this amazing honey-mustard salmon on rice. I got the recipe from her and made it for a dinner party with coconut rice. I'd never tried making fish before, so I'm still pretty proud to have that in my repertoire."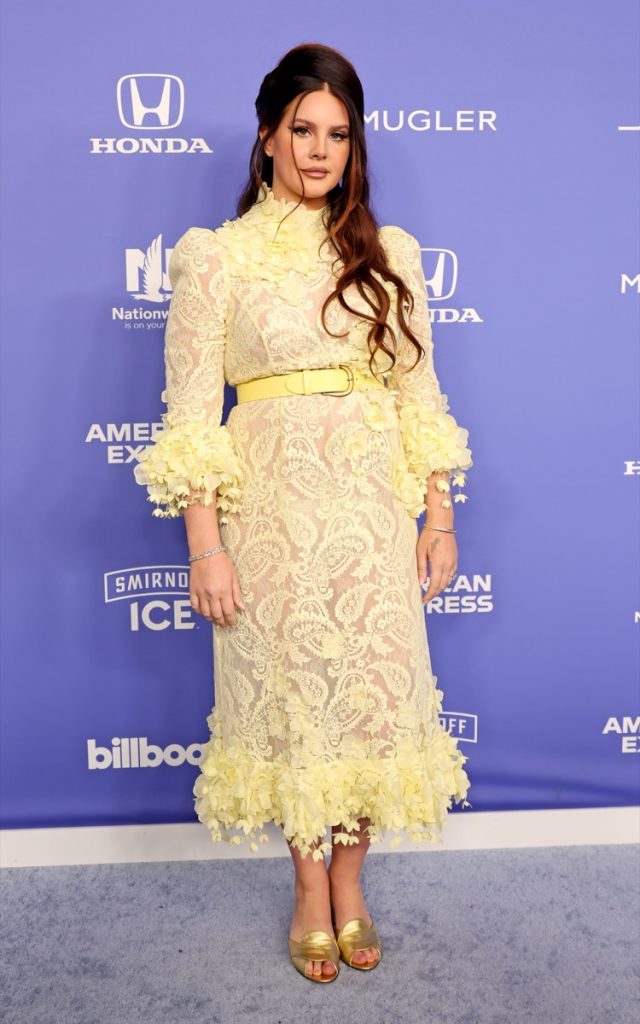 Lana Del Rey opened up about her career and what she's learned in an interview with Rolling Stone. "I'm just really happy that I pushed through all those turbulent times that were sometimes brought upon by myself and sometimes were suppressed onto me by other people and things to the point that I'm just so lucky that my heart isn't fragmented all over the world, bits of it with other people who it doesn't belong to, that my head is clear enough to not have my self-will run riot all the time."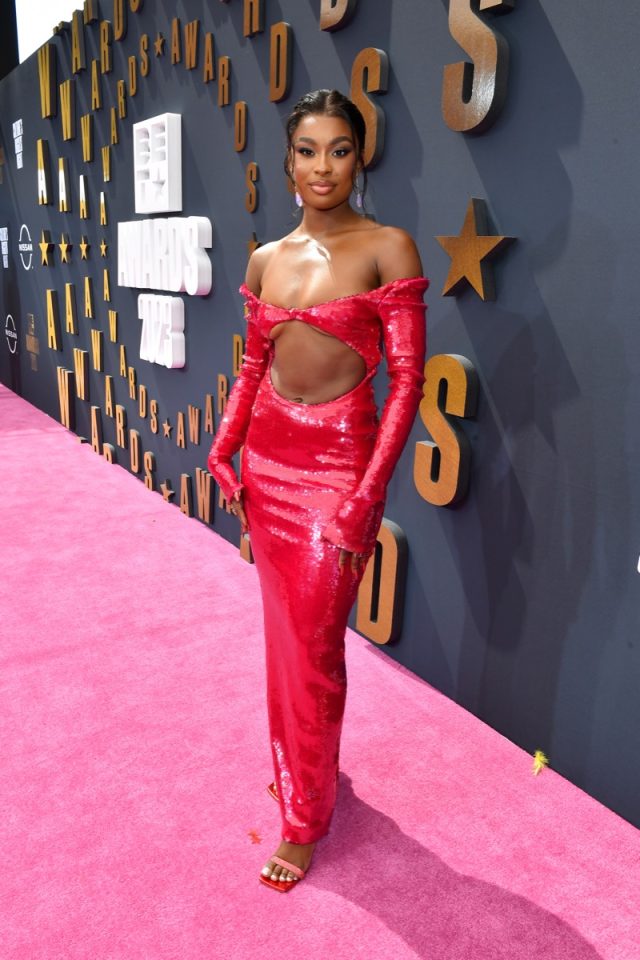 Coco Jones shared her morning wellness secrets with Byrdie. "Depending on how much sleep I got the night before, I work out in the morning because I feel like it wakes me up and it gets me ready for the day. I like how I look when I've been in the gym consistently. After that, I try to take a moment to read a devotional, do some journaling, or write a gratitude list before I start running around. I use this time to be grateful and to prepare my mind and my spirit for the day ahead. If you wake up and you just feel like it's going to be a bad day, that's probably how your day is going to pan out."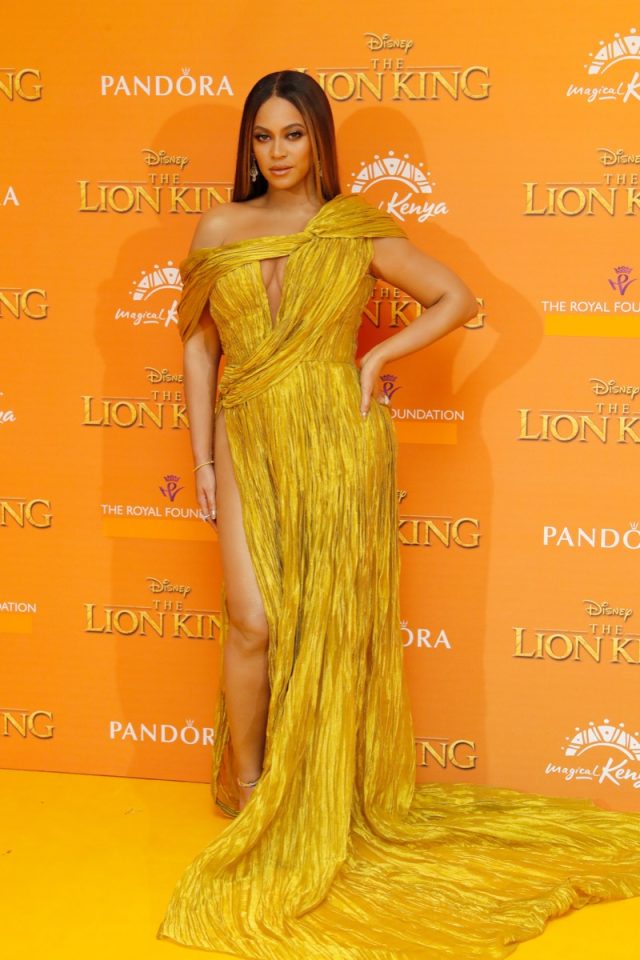 In 2021, Beyonce gave a rare interview to Harper's Bazaar. She opened up about her growth and what she's learned in the industry. "I am now grateful for those shy years of silence," she says. "Being shy taught me empathy and gave me the ability to connect and relate to people. I'm no longer shy, but I'm not sure I would dream as big as I dream today if it were not for those awkward years in my head."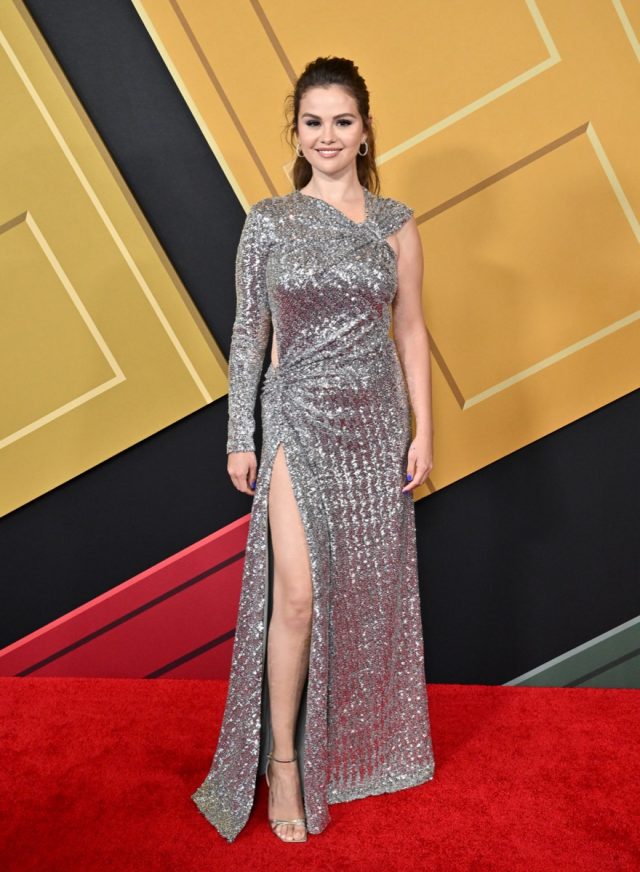 Selena Gomez is known for being open about her life. She revealed why she does this to NPR. "The reason why I've become so vocal about the trials and tribulations of my life is because people were already going to narrate that for me," she explains. "I wasn't going to have a choice because of how fast everything moves now. And most of the time, yes, it's not true, or it's an embellished version of what the truth is. I want to be able to tell my story the way that I want to tell it. And all of these things happened, and I wasn't going to deny that, I wasn't going to pretend to put a smile on when it actually was awful — a few of the worst moments of my life. And I don't know if I would have made it. And that's medical reasons, obviously, and emotional reasons. I just had to find a way to claim my story."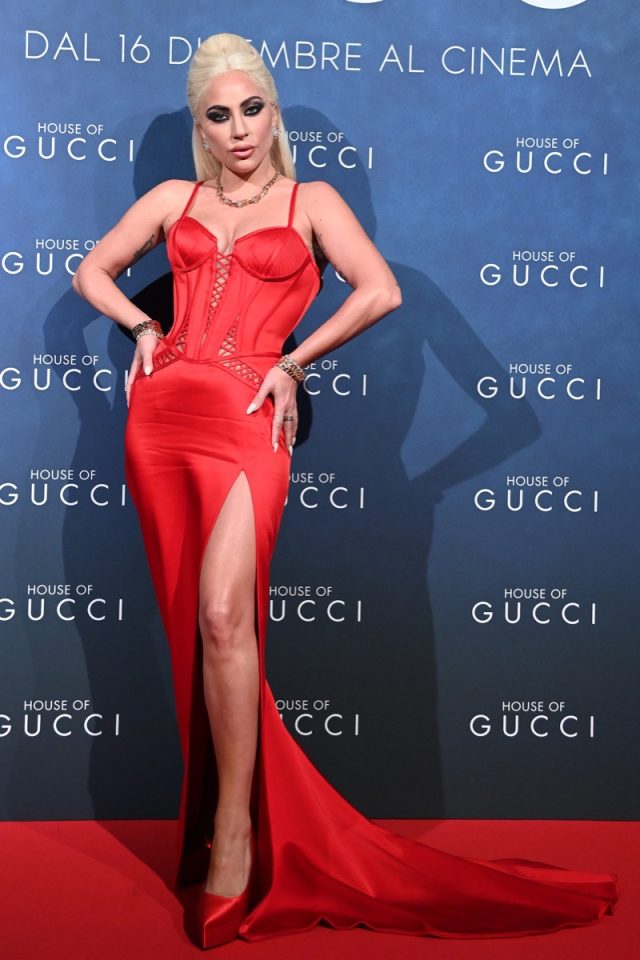 Lady Gaga has amazing skin. Her makeup artist, Sarah Tanno, tells Refinery29 that the pop star uses vitamin C. "I love Ole Henriksen Truth Serum because it really boosts a nice, healthy glow. I press it into the skin with the Adore Cosmetics Palm Sonic to really help it absorb. It has a warm vibrating plate that pushes the product into the skin, then a cold one for any depuffing. You can sculpt the face with it — it feels so nice."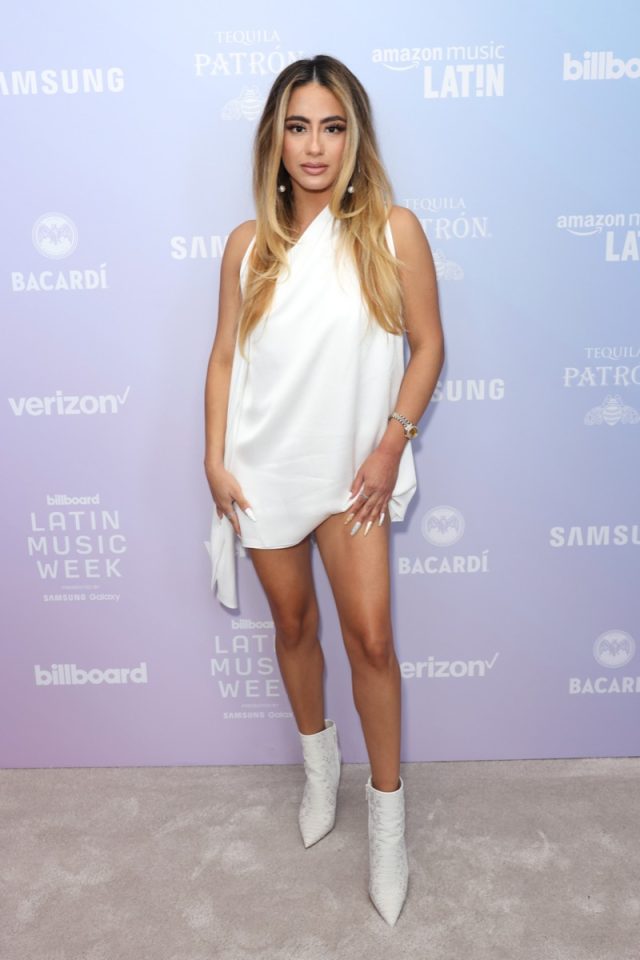 Ally Brooke opened up about her solo career in an interview with HOLA! She says that she wants to embrace her Latin heritage in her music and is working on learning Spanish. "When you know who you are, you're proud of your culture and all that, but the biggest thing is that you have trouble with the language and it just makes, for me, it makes me feel like I want to crawl out of my own skin. But being able to work on myself, to have time to work on Spanish and learning that, was a time that I've never had before and to be able to record a whole Spanish language album is something that is one of my proudest moments and something that feels so beautiful and wonderful to me. And I'm still working on speaking it, getting better and better."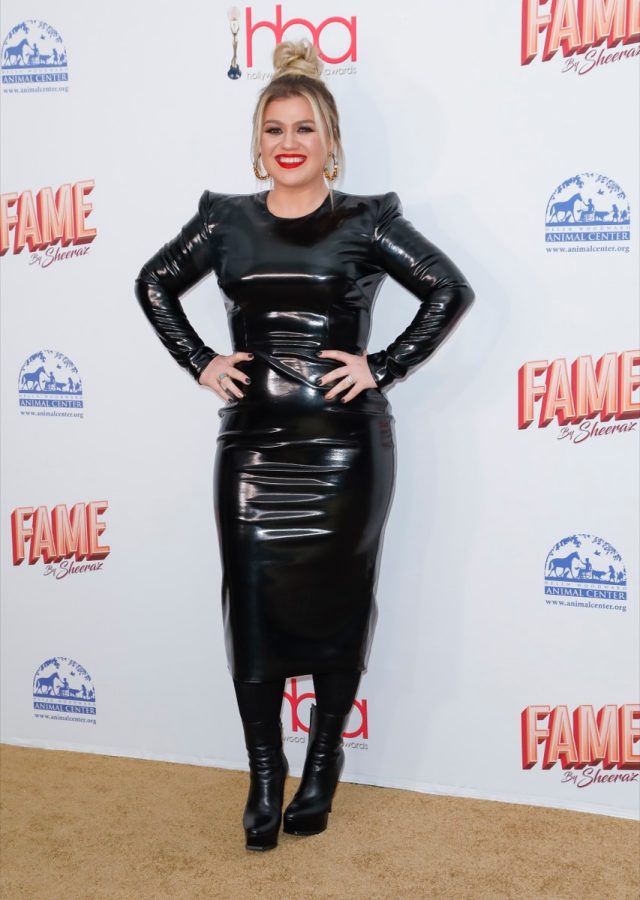 In an interview with Hoda Kotb, Kelly Clarkson talked about her health and weight loss secrets. "I had an autoimmune disease and a thyroid problem that started in 2006," she said. "I read this book, it's called The Plant Paradox [by Steven R. Gundry, MD], and it might not work for you but it worked wonders for me."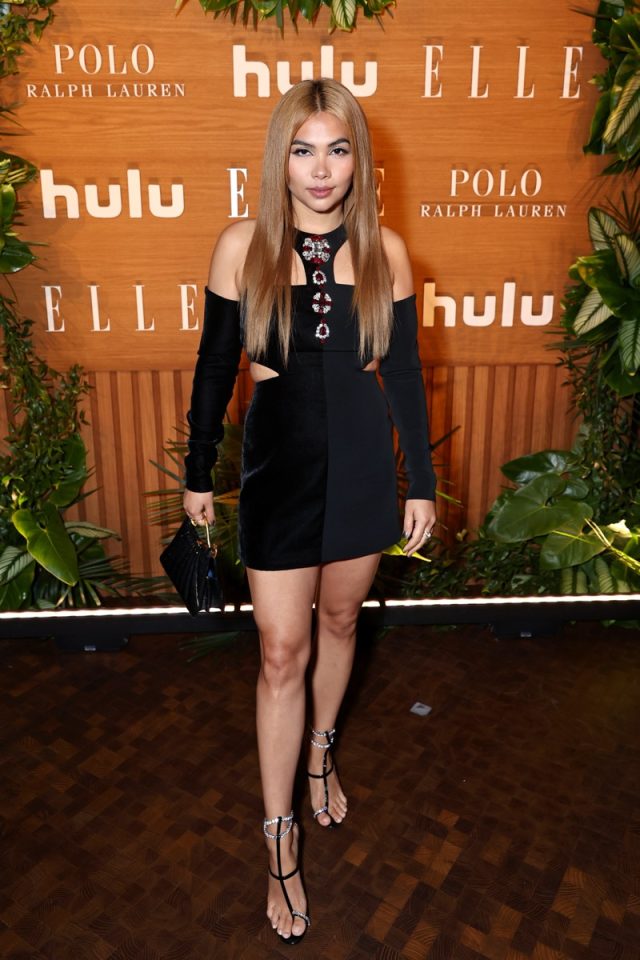 In an interview with Yahoo, Hayley Kiyoko shared some of her favorite wellness products. She says that she likes to take supplements. "I rely on a lot of things for energy. I bring a lot of Vimergy with me and I bring Mercury B12 and Vimergy Zinc — I do that every day. I also take five ginger shots every day and drink a beet juice every day which really gives me a lot of energy, especially since I don't drink coffee. So basically, my energy routine is supplements and then having an iced matcha midday with almond milk."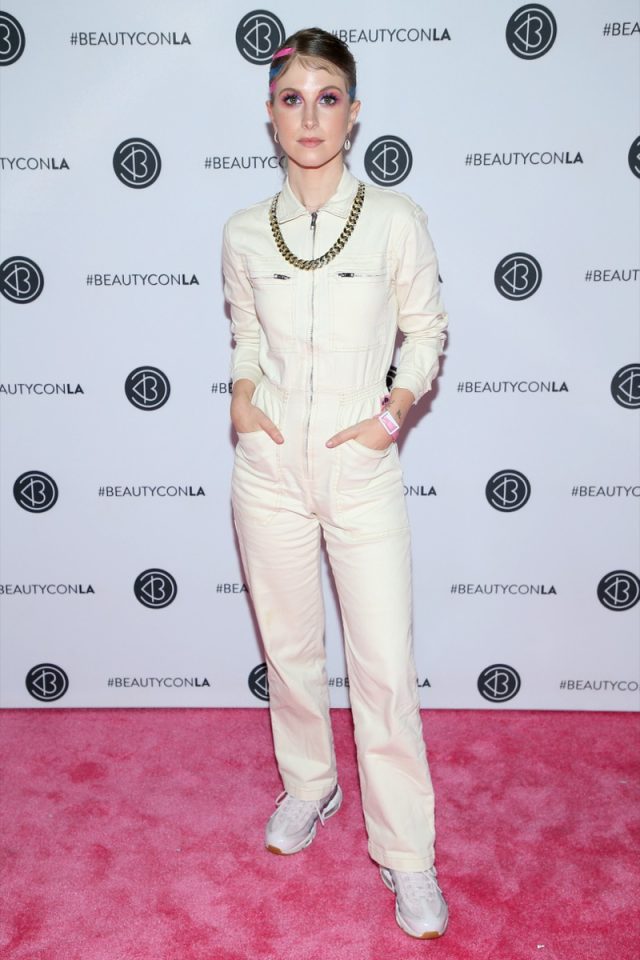 In an interview with Vulture, Hayley Williams talked about why she decided to write an op-ed for Paper Magazine about her struggles with depression. "I felt scared to talk about depression for a long time. When I wrote that, I hadn't been diagnosed. I'm a smart enough person. I can think through what I'm going through even when I'm really down on myself. A lot of people with anxiety or depression are intellectual and can understand, but it's bigger than that. It's a chemical problem. I was realizing how out of my control it was. It mattered to talk about it. Getting that down in front of me was a turning point."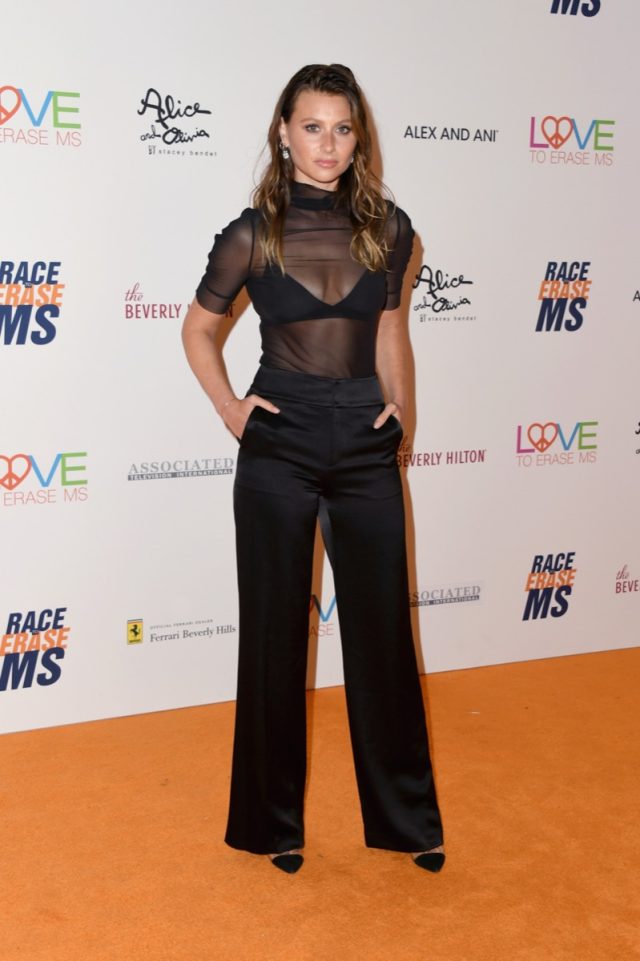 Aly Michalka opened up about how she and her sister and bandmate, AJ, make new music in an interview with Atwood Magazine. "I think that it was the combination of really trusting our producer Yves, who continued to encourage us to kind of broaden our musical capabilities and and really embrace that," Michalka says. "And then I think it was just where we were in life. At that point we had made a couple of EPs that had this kind of synth-pop aura and we wanted to steer away from that and get a little bit more grounded and back to our roots. And also make music that that we really, truly enjoy listening to as artists ourselves, you know. A lot of the groups that we tend to listen to on vinyl or in the car are alternative rock groups and we felt like we could do that with our music without completely abandoning our pop sensibilities. So it was kind of a journey for us to find that happy medium that, you know, some of the songs felt a little bit more alternative and then some of the other songs felt a little bit more pop or even folky."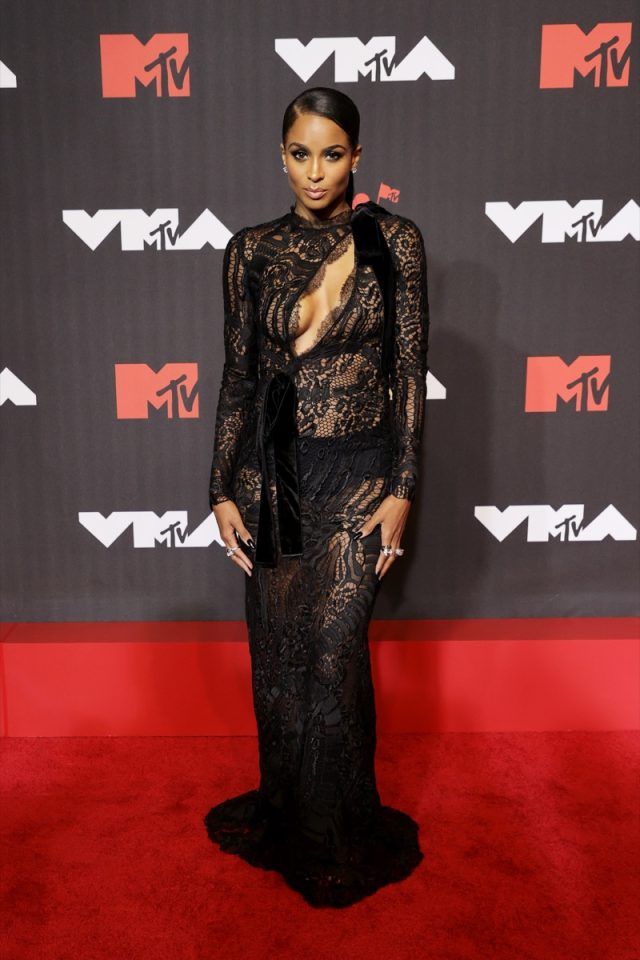 In an interview with Shape in 2015, Ciara revealed how she lost the baby weight. She says that she works with Gunnar Peterson to help her stay in shape. "Gunnar puts me through an hour-long plyometric cardio circuit that always includes boxing elements. What's amazing is that you're getting three-in-one training: It's hitting your muscles; it's a cardiovascular workout; and it's a mental exercise. You have to be superfocused when you're boxing. After I've done a few rounds, I feel as if I can conquer the world."
Anna Bechtel is a freelance writer currently based in Hamden, CT.
Read more
---