20 Amazing Grammy-Winning Bodies
Here's how they stay fit.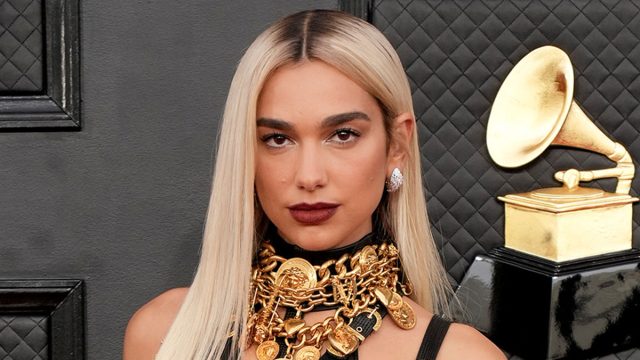 In the world of music, Grammy-winning artists not only excel in their craft but also inspire fans with their remarkable bodies and commitment to overall well-being. These accomplished musicians have opened up about their personal struggles, fitness routines, and healthy habits, proving that achieving a Grammy-winning physique takes dedication and self-care. From overcoming eating disorders to embracing a balanced lifestyle, these artists share their stories and provide insights into their fitness journeys. Join us as we explore the incredible stories of 20 Grammy-winning artists and the amazing bodies they've cultivated along the way.
`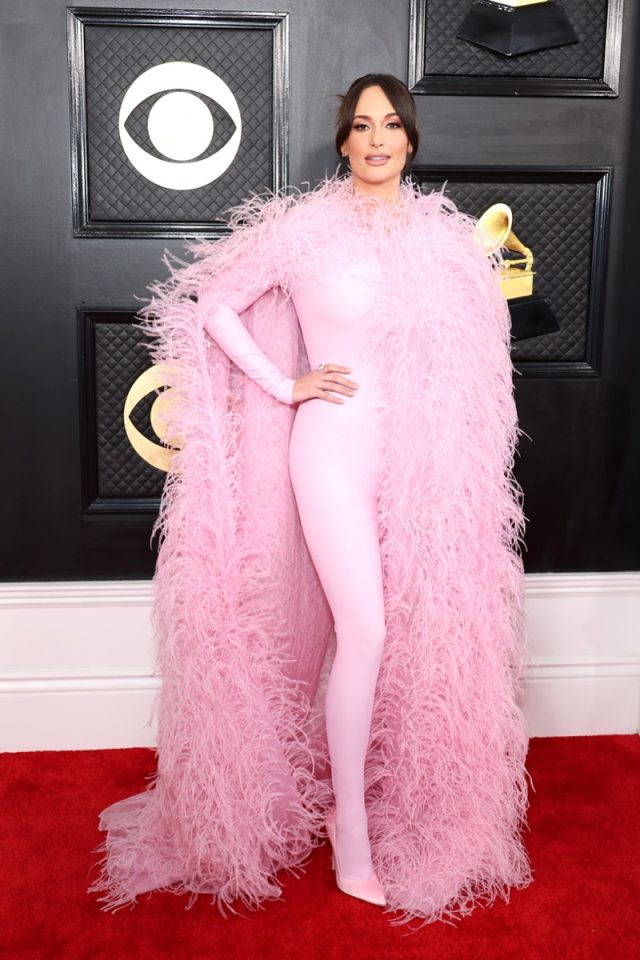 Kacey Musgraves opened up about her past struggles with an eating disorder on an episode of the A Slight Change of Plans podcast. "I guess it just showed me that everyone has their way of dealing with pressure, and you wanna control more," she said. "I've learned a lot about control — you wanna control when you don't feel safe. And that's…I mean, I can really relate to that. Whatever is in your outside environment that's making you feel out of control, it just makes you grab on even harder. So knowing what you're doing, and why you're doing that, can at least maybe help you stop."
Mary J. Blige talked about her fitness routine in an interview with Shape. In it, she said that running and cardio are favorite exercises. "The treadmill is fine," Blige said. "But running outdoors gives me the best results. I try to log 6 to 8 miles a week. I could be in the worst mood, but when I do my cardio I feel much, much better."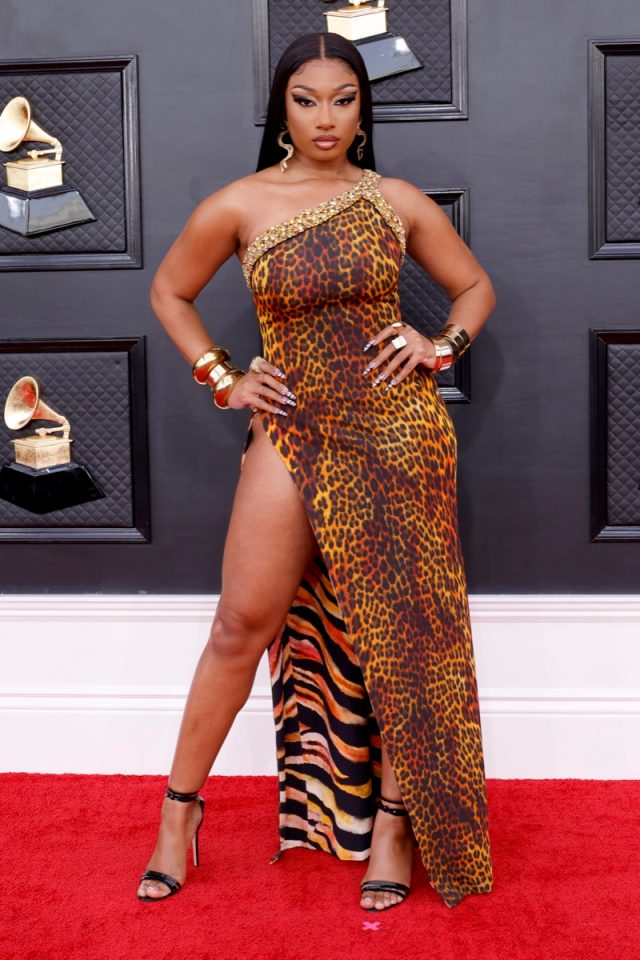 Rapper Megan Thee Stallion started releasing videos on Instagram called her "Hottie Bootcamp" series in 2021. In them, she talked about her journey to being more healthy. Megan said in one that she is working on her diet. "The things I've been eating are not so good for my body and have been slowing me down…That's such an important thing about eating healthy: wanting to be excited to eat the healthy food."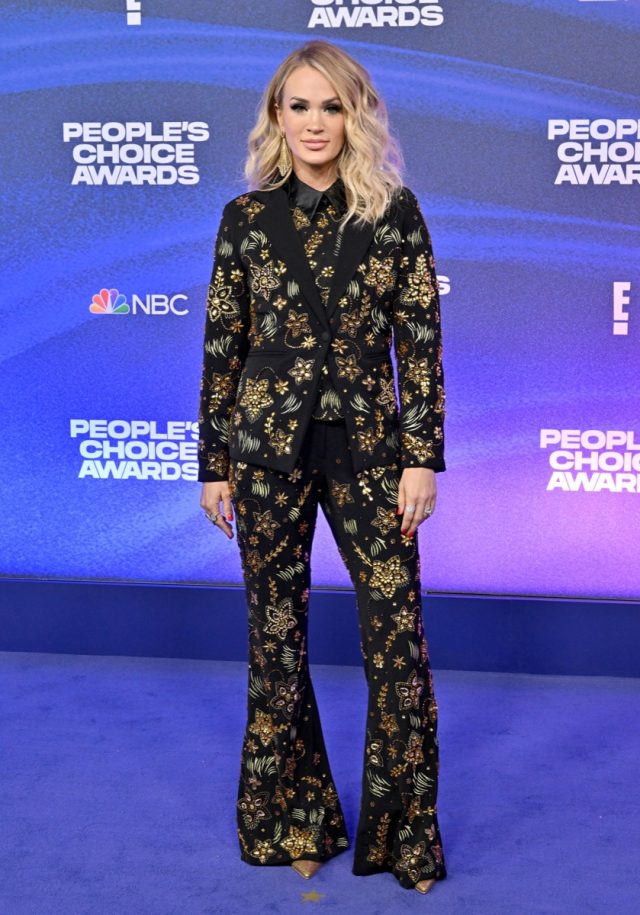 Carrie Underwood's trainer, Eve Overland, broke down the Grammy-winner's workouts with E! News. "Each workout incorporates both upper-body as well as lower-body exercises. Most commonly, we will work with opposing muscle groups.Day one could be upper-body push exercises, like chest presses and triceps extensions, and lower-body pull exercises, like hamstring curls and deadlifts," Eve explained. "Day two could be upper-body pull, like lat pull-downs and biceps curls, and lower-body push, like squats and lunges."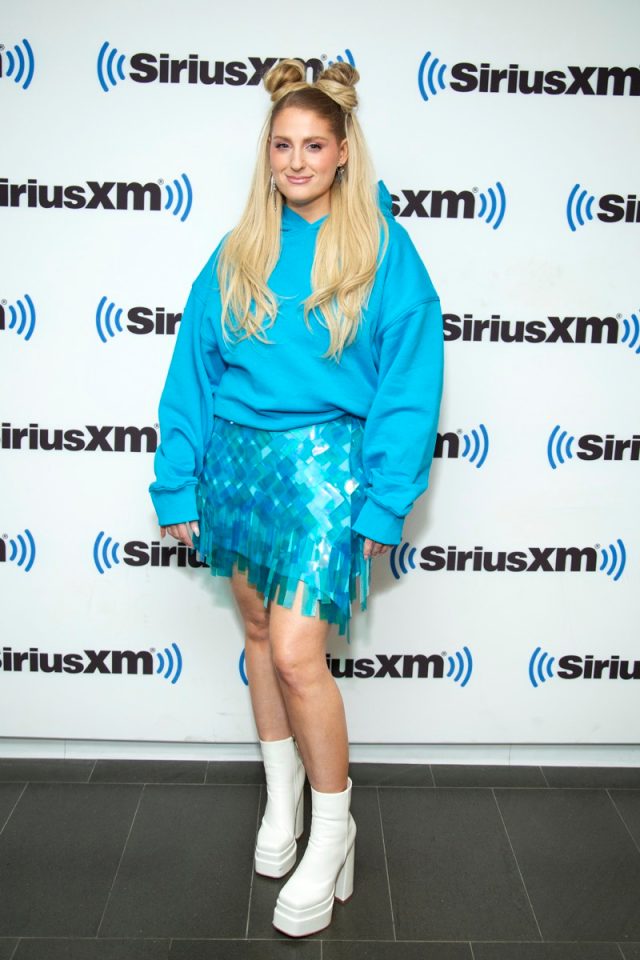 Meghan Trainor is all about being comfortable with her body, she also wants to be healthy for her son. Trainor told People, "I want to run and keep up with my kid. I want to be able to put on a bathing suit and run out there and not be in my head about it. And I want to climb up a treehouse with him. I've lost all the baby weight and 10 extra lbs., so I'm just going to keep going and do this for my younger self."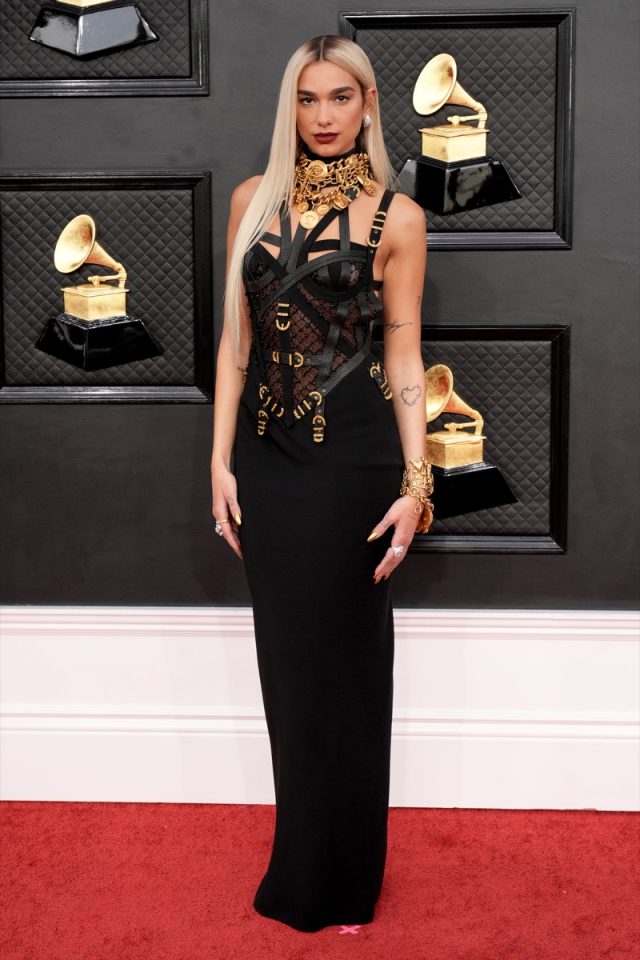 In 2018, the year before she won Best New Artist at the Grammys, Dua Lipa shared her workout secrets with Viva Magazine. "I try and work out as much as I can. It's such a busy lifestyle I feel like I need to try and do something for myself every day. I love doing something that's really fast and quick, like a 15-minute HIIT session which I can do before I start my day. If I've got a really early call time I don't want to be waking up hours before I need to, to go and do a workout."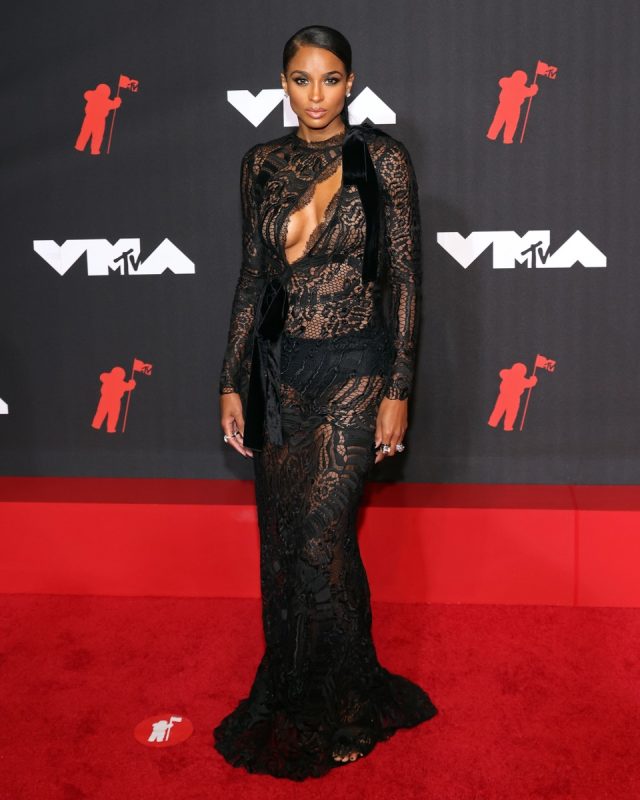 Ciara shared some of her workout secrets in a 2015 interview with Shape. She says that her trainer, Gunnar Peterson, likes to box with her. "What's amazing is that you're getting three-in-one training: It's hitting your muscles; it's a cardiovascular workout; and it's a mental exercise. You have to be superfocused when you're boxing. After I've done a few rounds, I feel as if I can conquer the world."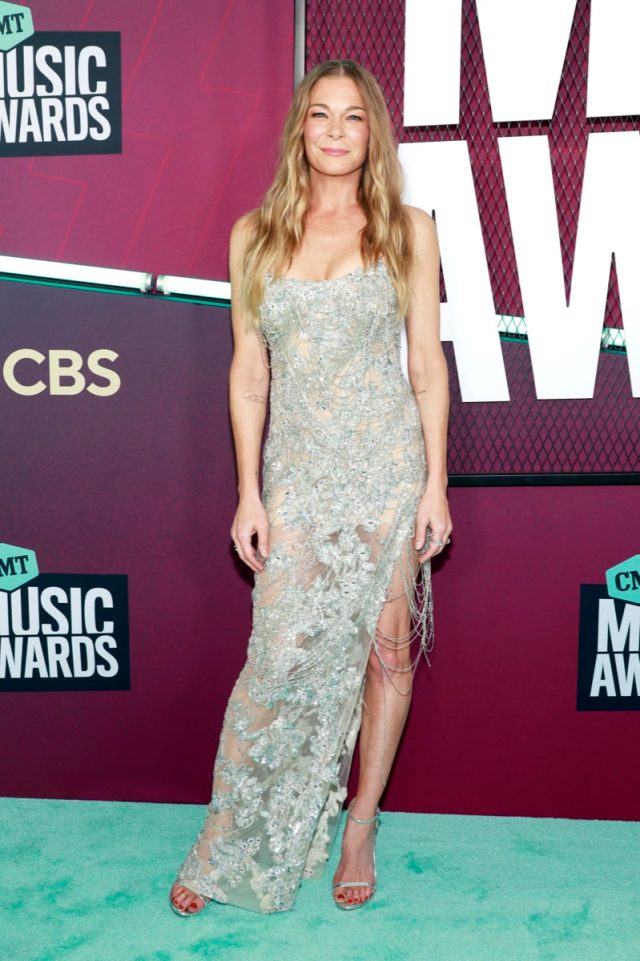 LeAnn Rimes is the youngest woman to receive the Best New Artist Award at the Grammys. In 2017, she broke down her workout routine with UsWeekly. "I do like my butt. I did something on Instagram called Tight Tush Tuesday and everybody kind of freaked out about it, so it's become a thing. I work pretty hard on my butt."
Maren Morris works with trainer, Erin Opera, to help her stay in shape. After having her first child in 2020, Morris started working with Opera two months afterwards. "We are back to training again and she is a badass and I'm so proud of her," Opera told UsWeekly. "She worked up until basically the day, I think we trained like a day or two before she had the baby. And then we're back at it."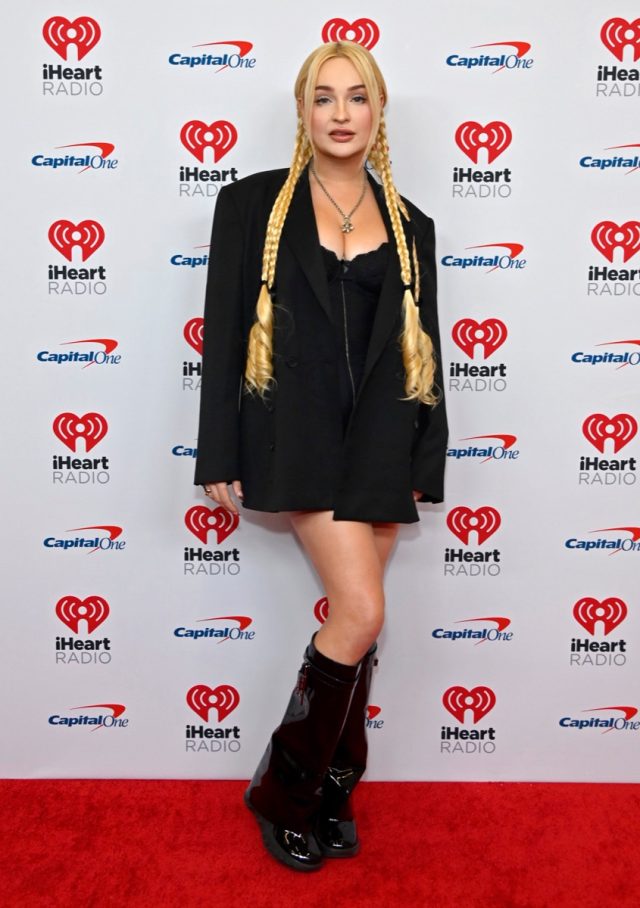 In 2019, Kim Petras broke down her nighttime skincare routine with Parade. "At night, I take my makeup off, and I put on Drunk Elephant T.L.C. Framboos Glycolic Night Serum. It's really good. I put that on and I put on Origins Drink Up Intensive Overnight Hydrating Mask with Avocado and Swiss Glacier Water and Kiehl's Midnight Recovery Eye, which is the overnight eye cream.  And I love the Kiehl's Midnight Recovery Concentrate. It smells like lavender, which is really nice. It makes you feel sleepy."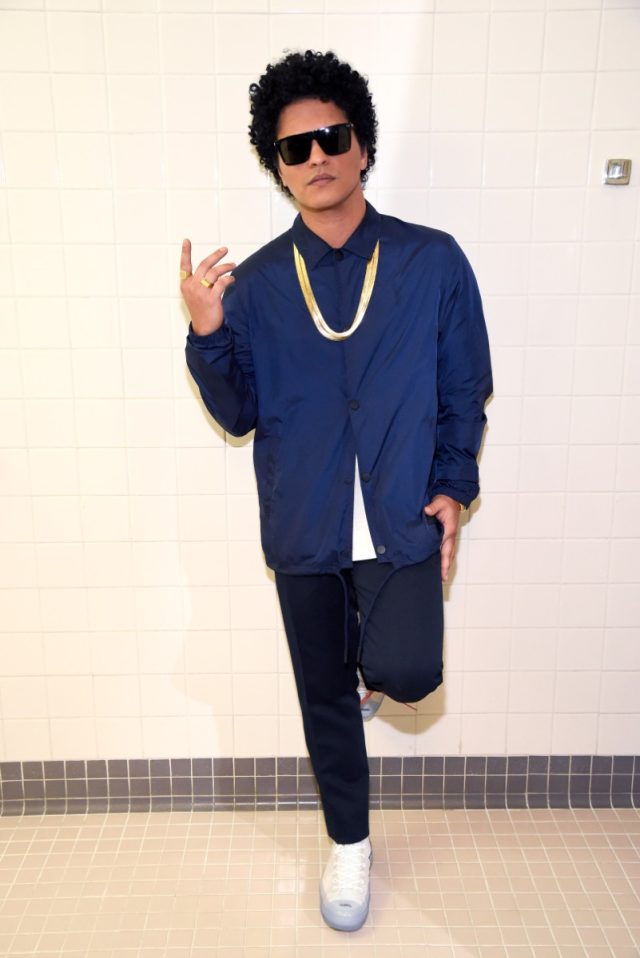 Just after playing the 2016 SuperBowl Halftime Show, Bruno Mars shared how he prepped in an interview with Rolling Stone, and what advice he took from fellow headliner Beyonce. "Me and Beyoncé were both working on our diets, stressing out. Then the day before, we're watching playback backstage and she's eating a bag of Cheetos." Mars says that she inspired him to not stress about things in his career. "Sometimes I feel like I'm in the music business 10 years too late," he said. "How many platforms do we have? Whose money are we giving to who? It's this weird game. You don't even buy songs anymore — it's just a subscription, it's Netflix. And while we're in the process of figuring it all out, I'm here trying to make albums."df44d9eab23ea271ddde7545ae2c09ec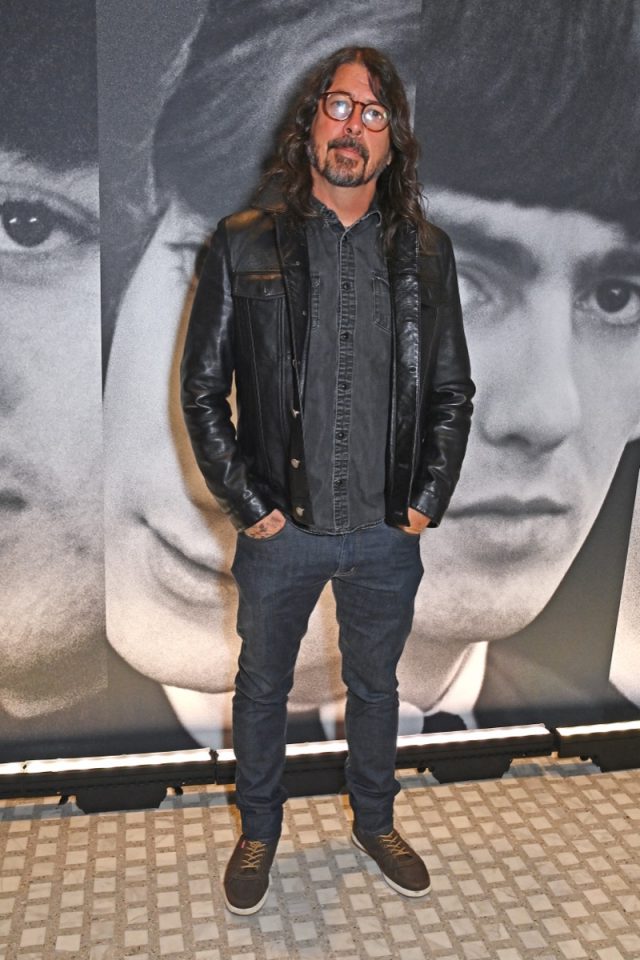 Dave Grohl opened up about his long career on an episode of NPR's Fresh Air. "One of the biggest lessons is to know when to say no and not ever feel like you have to buckle to the pressure of someone else forcing you to make music or to perform or to, you know, do something that you're just – that your heart isn't there for. And that's the way we've worked. And I have to imagine one of the reasons why we've survived this long is because if you get that tinge, that feeling in the back of your mind where you're just punching in and going through the motions, that's when it's time to, like, pump the brakes and stop."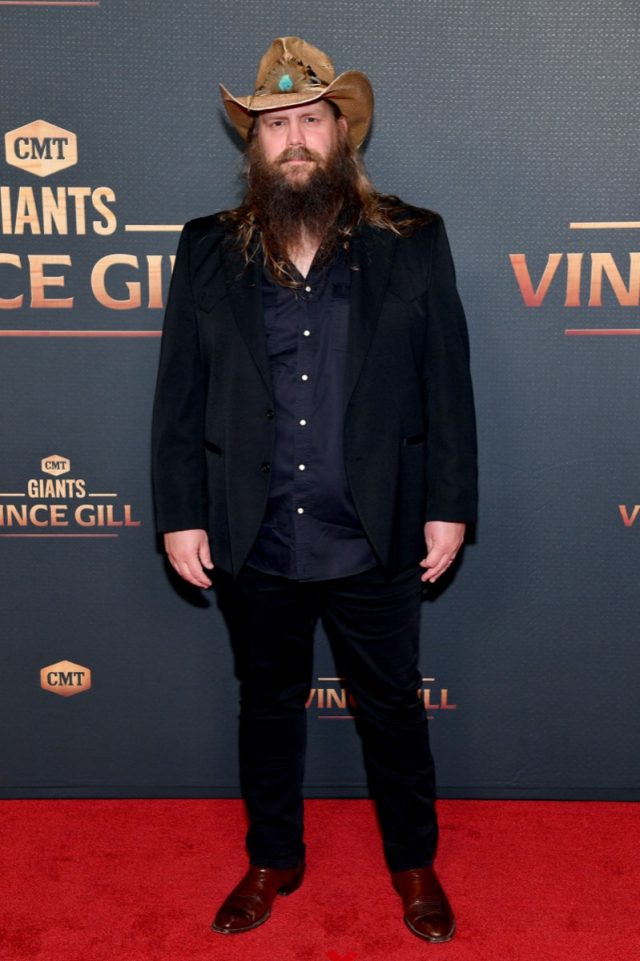 On an episode of NPR's Morning Edition, Chris Stapleton talked about the impact music has had on him. "I would certainly say that it's therapeutic. Playing a guitar, for me, is very much that: If I had a security blanket, that would be what it is. When I was a single man, I used to sleep with one. Not in any kind of weird way, but I would fall asleep with it, you know? And sometimes, a lot of times, those songs are just for that moment."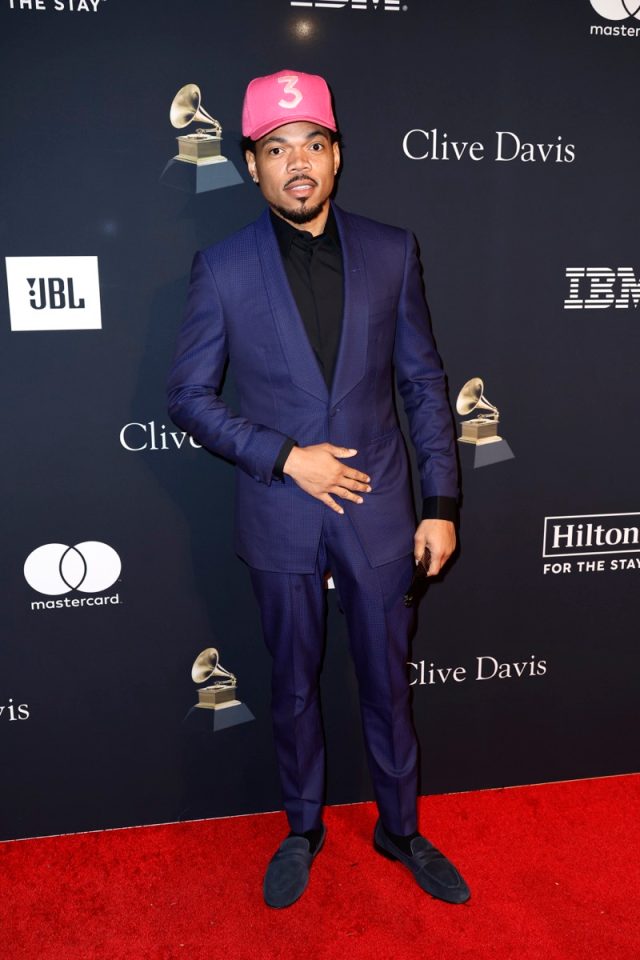 Chance The Rapper isn't just a Grammy winner and a coach on The Voice. He's also an advocate for mental health. He opened up about it in a 2017 interview with Complex Magazine. "I think anxiety is also something that I'm just now being exposed to. A really big conversation and idea that I'm getting introduced to right now is black mental health. 'Cause for a long time that wasn't a thing that we talked about. I don't remember it. I don't remember people talking about anxiety."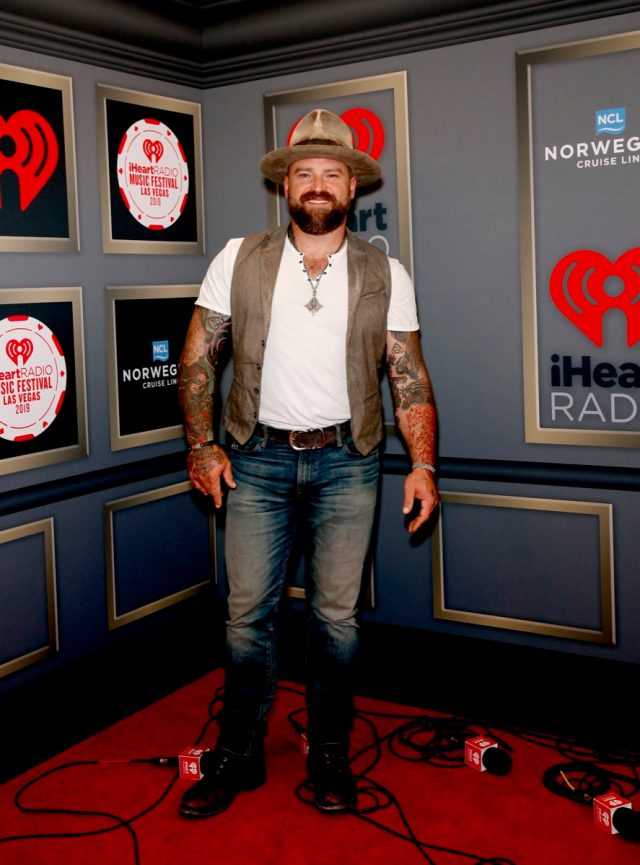 Zac Brown opened up about his motivations for staying healthy in an interview with People. "Whatever makes me feel the best so I can be the best for my kids and my people, that's the goal for me. As I get older, the more I want to be able to get out and adventure, dive deeper, go out into the woods. That's a huge motivator for me. I want to be a ripped old dude."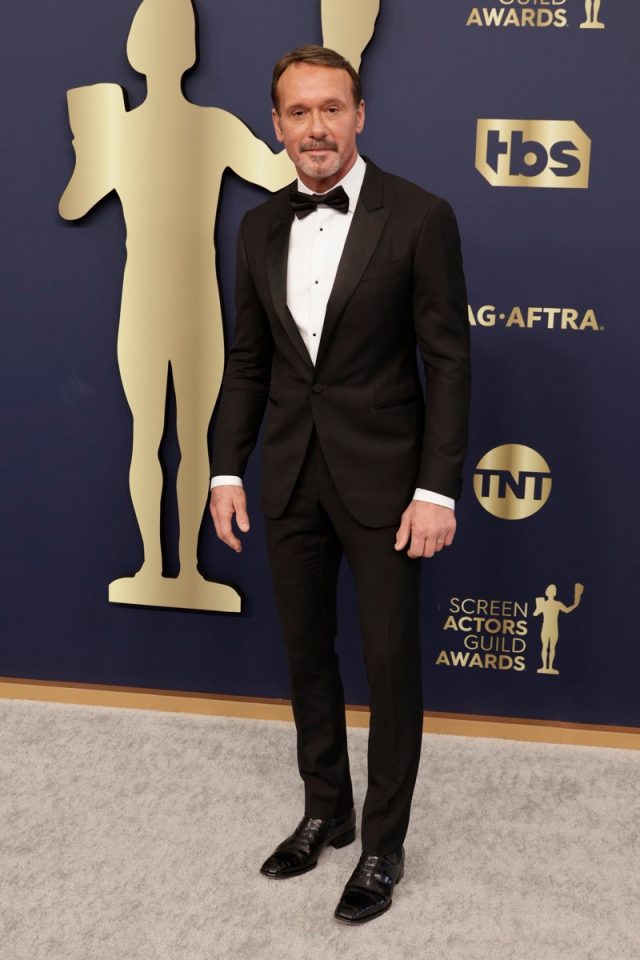 Country legend Tim McGraw talked about why he decided to live a healthier life in an interview, and it was motivated by his daughter, Gracie. "My daughter said, 'Jeez, Dad. You really need to do something,' " he says. "For your kid to say that, it sounds funny—and it was funny—but it kick-started a thought process in my head that made me look into the future…I wanted to get control of my life. What was the one thing that I could do? Well, I could control how I treated myself."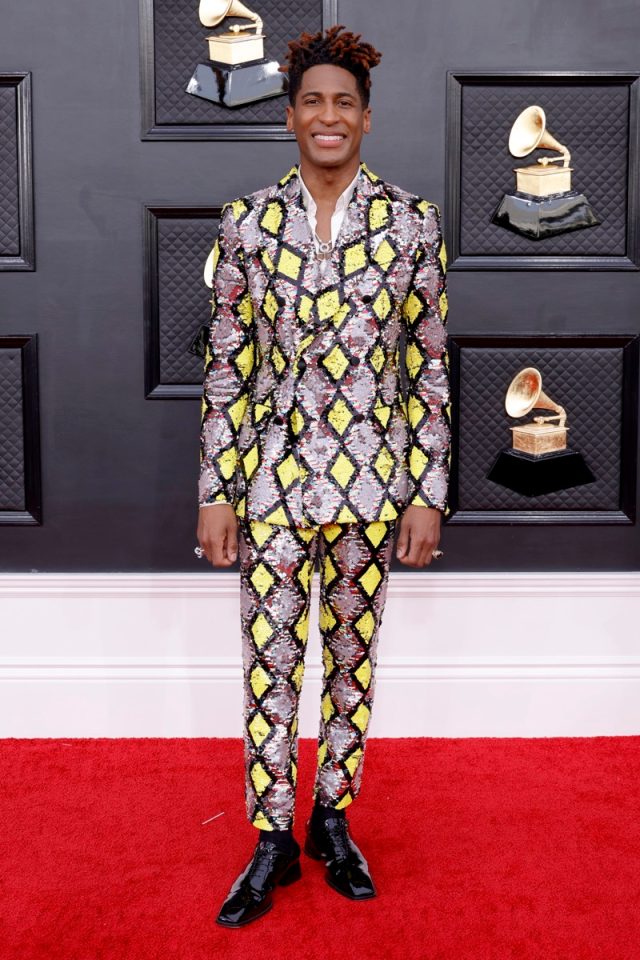 In an interview with The New York Times, Jon Batiste broke down what he does on Sundays. In it, he talked about his faith and his love of meditation. "Like I do every morning, I begin Sundays by doing a combination of meditation and prayer for a half-hour or so. I start by sitting cross-legged on the wooden floor of my living room, closing my eyes and doing some deep breathing. Then I get on my knees and read the Bible. I'm a devout Christian; praying and meditating for the last several years has helped me feel calm and centered as my life has gotten busier."
Lil Nas X shared his secrets for staying fit in an interview with Men's Health. "I stopped smoking two years ago, that's definitely helped vocally. Even in the studio, performance wise. I also work out a few times a week so I can stay strong, and I do a lot of rehearsals when I'm building up for a show. All of that helps me stay in good shape."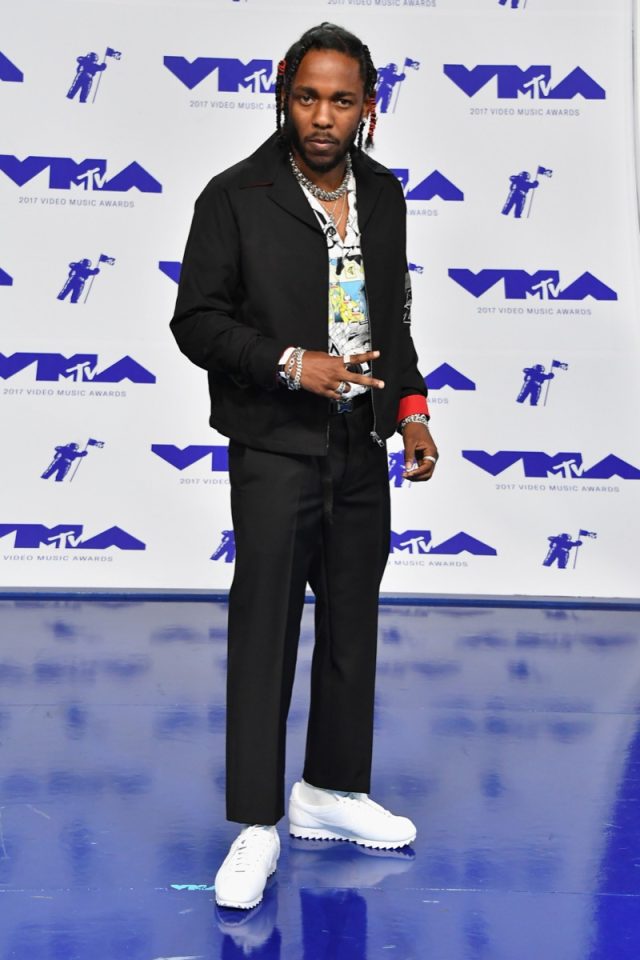 Rapper Kendrick Lamar is a fan of boxing, and has been seen doing so. Harvard Health states that boxing is an aerobic exercise, which means it has a lot of benefits. "Aerobic exercise gets your heart pumping and helps lower the risk of high blood pressure, heart disease, stroke, and diabetes. It can strengthen bones and muscles, burn more calories, and lift mood. Aerobics can also boost your endurance, which helps you climb a flight of stairs or walk farther. "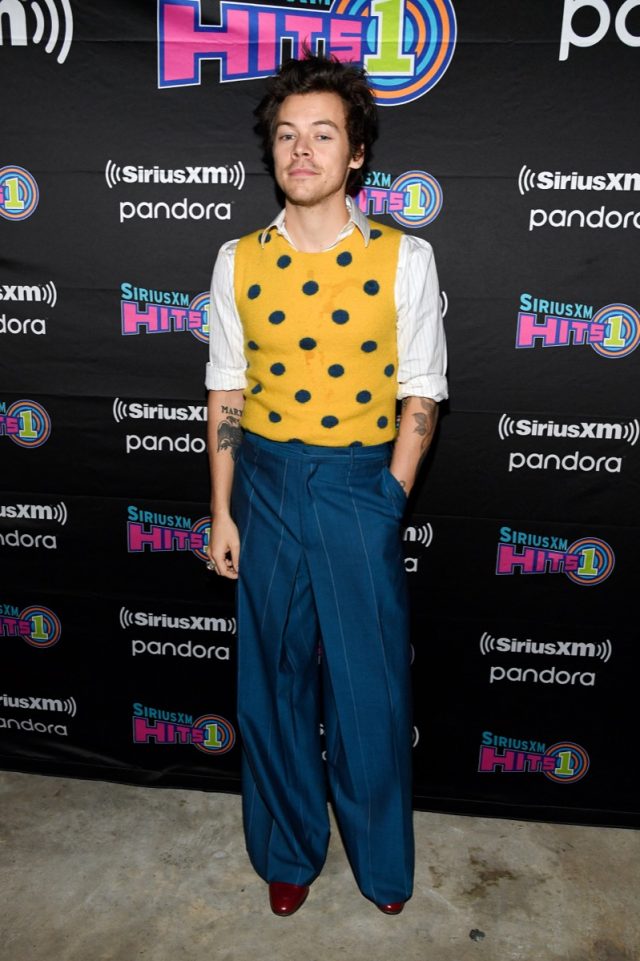 Harry Styles opened up about what he does for his wellbeing in a 2020 interview with Zane Lowe on Apple Music. "I'll meditate in the morning and then have a coffee and do some reading to kind of just try and wake up a little bit. And then I go for a run, try and get some air and some sunshine, and try and work out in the morning or something. And then I'll try and do a little work and just go for a walk in the afternoon."
Anna Bechtel is a freelance writer currently based in Hamden, CT.
Read more
---