Hallmark and Great American Family Star Jessica Lowndes Shares Swimsuit Photos
Here are her lifestyle tips.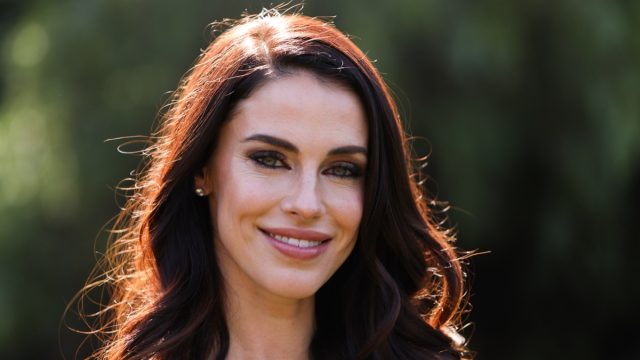 Jessica Lowndes, the actor and singer, is best known for her Hallmark movies (Over the Moon in Love, Mix Up in the Mediterranean, Christmas at Pemberley Manor), but a new deal with Great American Family is already paying off: She writing the movies she's starring in (check out Harmony from the Heart). As an artist, her journey has taken an intriguing turn, transitioning from acting to music and screenwriting. Lowndes has opened up about her musical roots, the driving force behind her music career, and her passion for crafting stories that resonate. With insights into her creative process and remarkable collaborations, discover how she's shaping her path in entertainment, one artistic venture at a time—and check out the swimsuit photo she shared, which she captioned "Swipe to see some Summer highlights!"
`
"I grew up in a really musical household," she told Bringin' it Backwards. "And then my dad's family are all singers and piano players as well, and musicians, but I guess I would've, I don't know, I guess I started singing when I was a kid and then got into acting professionally when I was 14. And at the time I was a kid, I'm going to focus strictly on acting, and then I'll put music kind of over here, even though I love it so much. And this summer before I moved down to LA, I'd had this little breakup and I—with my friend—went into the garage and wrote this 'I Hate Men' EP … and then did nothing with it. I literally had it on a CD burner and left it in my laptop case. And what was so crazy is after I moved to LA, one of my first trips back to Vancouver, I was sitting next to this guy on a plane and we were just talking about music. I had no idea what he did, and I gave him my demo CD that had Sharpie on it, and I was like, here's my music. Dunno if you're interested, but here you go. And he ended up being a producer on this CBS show called Moonlight, and they ended up buying one of my songs from that ep."
2
This is What Sparked Her Music Career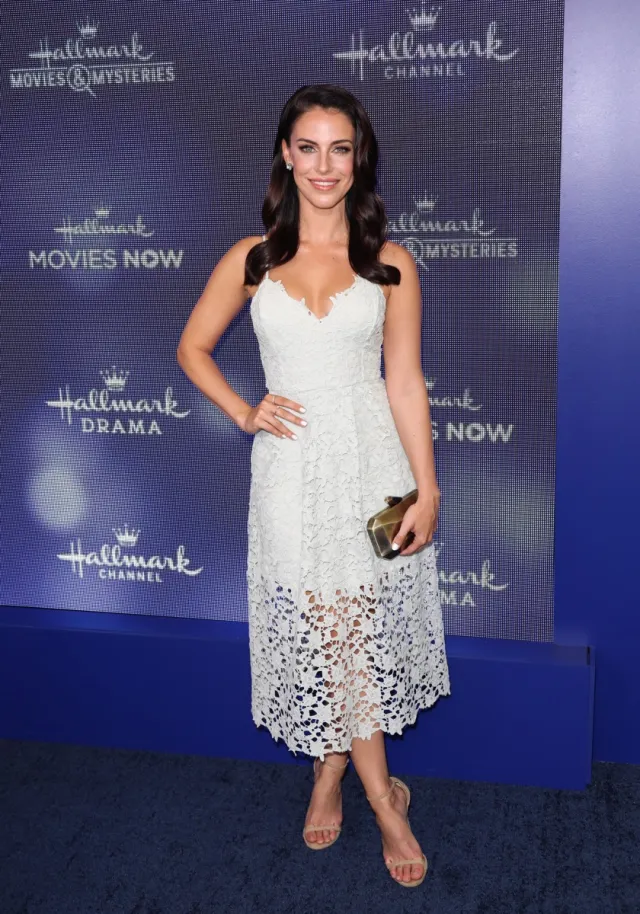 "I think I had been going through a breakup at the time and had lots of stuff to get out," she told Bringin' it Backwards, "Music has always been very cathartic for me in such a huge form of therapy. And so that was part of it. But I also was just really passionate about this story, about reconnecting with your inner child and really healing. And it was such a healing time as well. And so I just thought it was really cool to just have the music reflect that. And what I like is it's a blending of genres where it starts in one place and ends up somewhere completely different. And that's the story arc as well."df44d9eab23ea271ddde7545ae2c09ec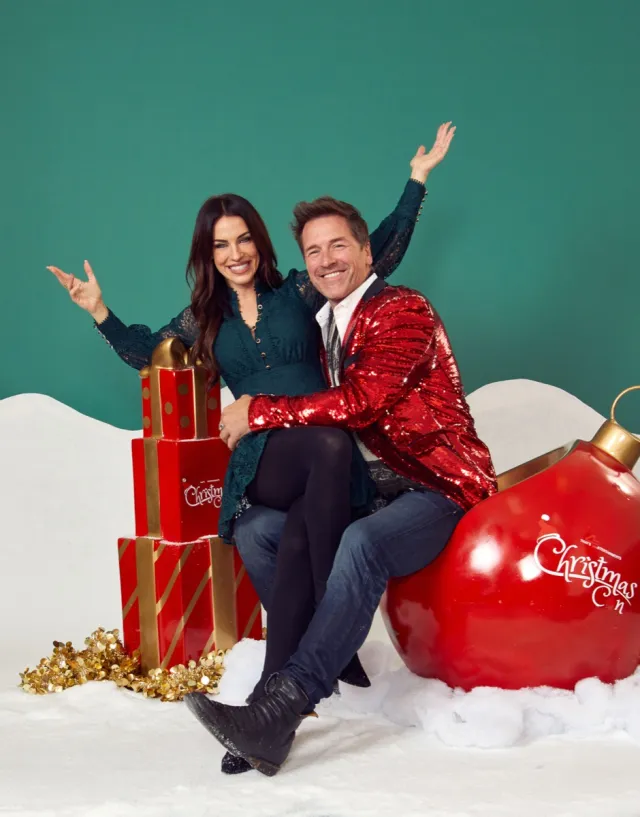 "I love creating, I love telling stories, writing stories, and I feel like music and now screenwriting are just such a great way to get those stories out there and impact people and help people. And yeah, it's my favorite thing ever. It doesn't feel like work for me at all. It's one of my favorite things to do. So even on my days off when I'm not filming, I literally, I'm usually doing Discord sessions with them in LA or in the studio, or just creating something or screenwriting. It's always something. I'm just doing something creative," she said on the show.
4
She's Part of Great American Family Now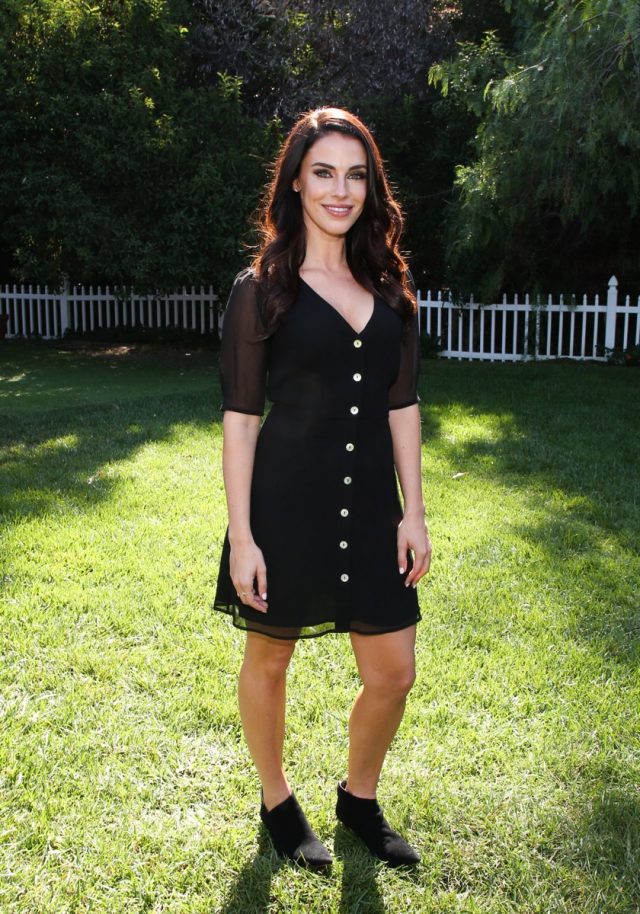 Lowndes, although known for her Hallmark films, also appears in movies on the Great American Family Network now, and is writing the movies, too, she told Hallmark Happenings. "I just feel so blessed and fortunate to be a part of GAC family and Bill Abbott [President and CEO of GAC Media] has always been such an incredible supporter of me, of my writing. And so a couple of years ago I wrote "Over the Moon in Love" for Hallmark and he was a huge reason why that happened. And then when he moved to GAC family, he brought me on board as a writer and gave me such an incredible opportunity to hone in on that skill and I'm eternally grateful to him….It means the world to me. And I think it's also, it's a beautiful story about love and romance, but more importantly, it's a story about hope and resilience and I hope the viewers take away from, I hope the viewers can take that away from this."
On writing, she says, "It's the best feeling in the world from start to finish. It's incredible," she told Hallmark Happenings. "I feel like my baby is seeing the light of day this week and yeah, it's been four years in the making. I had had a weird year a couple years ago with work where I was auditioning and pilot season after pilot season, and I was getting down to the final two and I wasn't booking. And so I decided that I was going to go home every night and write for just one hour, and that was the script, and I wasn't doing it for anybody else other than me. And to remind myself why I became an actress and why I got into this industry in the first place. And I fell in love with it and it was challenging. It was hard, but I wanted to do it. And then it turned into this whole thing."
---