Here's Exactly What Jennifer Lopez Has for Breakfast, Lunch and Dinner
This is the diet that keeps her happy, healthy, and fit.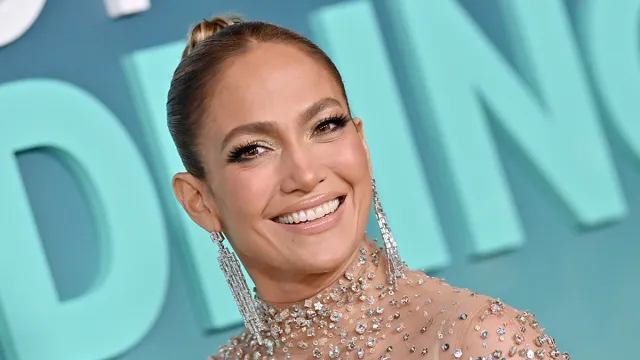 Jennifer Lopez is 53 and in the best shape of her life. The singer and actress appears to be aging in reverse—but there is plenty of hard work and discipline behind her stunning looks and strong physique. "You hit a stride where your spirit, body, and mind all come together… I embrace who I am. I feel sexy, I feel youthful, I feel pretty sometimes! Very rarely will I skip my workout," she says. "Sometimes, I work too late the night before and I'm like, 'Ugh, I can't do this.' But I tell myself, 'Just do it. It's only an hour.' It's just talking yourself off the ledge of being a lazy bum." Lopez is stringent about her diet—no alcohol, no caffeine, and plenty of vegetables, something she has taught her children Max and Emme. "I try to teach them the right things to eat: a lot of greens, fruits, and grains. They're starting to learn that's a way of life… '[I exercise] so I can maintain a good weight and run around with you.'" So what exactly does Lopez enjoy for her breakfast, lunch, and dinner? Here's what she eats in a day.
`
1
Protein Smoothie For Breakfast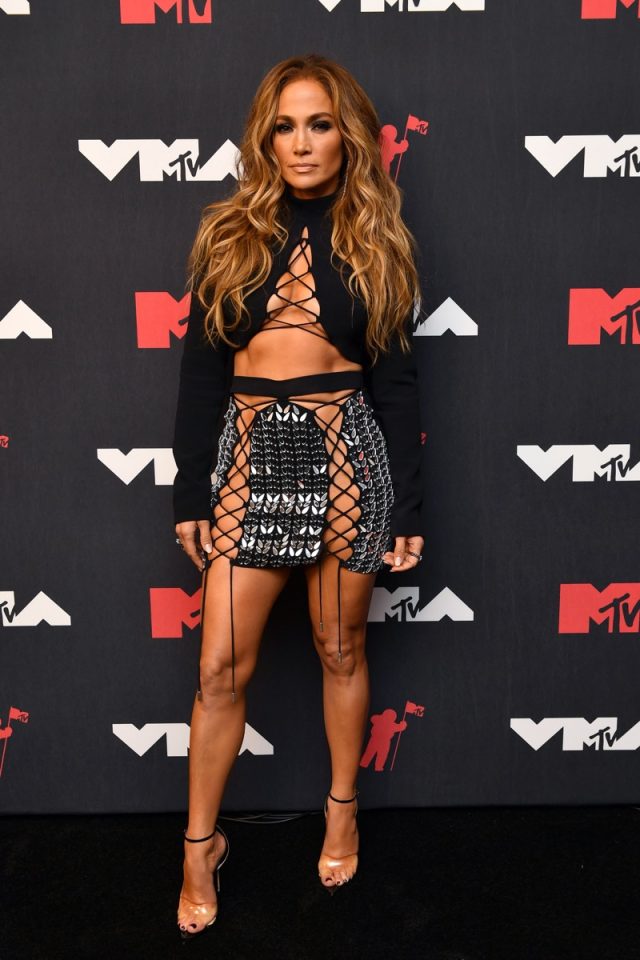 Lopez enjoys a protein-packed smoothie for breakfast. Her typical smoothie is made with whey protein powder, strawberries, blueberries, raspberries, Greek yogurt, cinnamon, honey, fresh lemon juice, and ice. "The benefit of the protein shake is that it takes longer to digest so it tends to keep you feeling full," says Kate Patton, MEd, RD, CCSD, LD, who recommends drinking a protein shake within an hour of working out. "If you're trying to lose weight, your body is going to use that protein efficiently to preserve your muscle and break down body fat instead for energy. If you're lactose-intolerant, there's a form of whey protein called whey protein isolate. The isolate is almost 100% lactose-free so it's really tolerable for people with a lactose intolerance."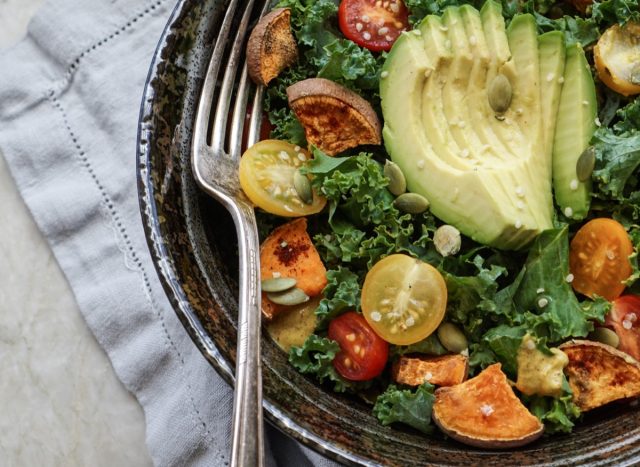 Lopez loves her greens, and likes a kale salad for lunch. A typical salad includes olive oil, lemon, queso, shallot, and pumpkin seeds. "Kale is a nutrition superstar due to the amounts of vitamins A, B6, C, K, folate, fiber, carotenoids and manganese it contains," says Caitlin Terpstra, RD, LD. "One cup of raw kale has just 20 calories. The Department of Agriculture's MyPlate recommends any child and adult who is over the age of 9 eat at least 1.5–2 cups of dark-green vegetables every week."df44d9eab23ea271ddde7545ae2c09ec
3
Chicken and Veggies For Dinner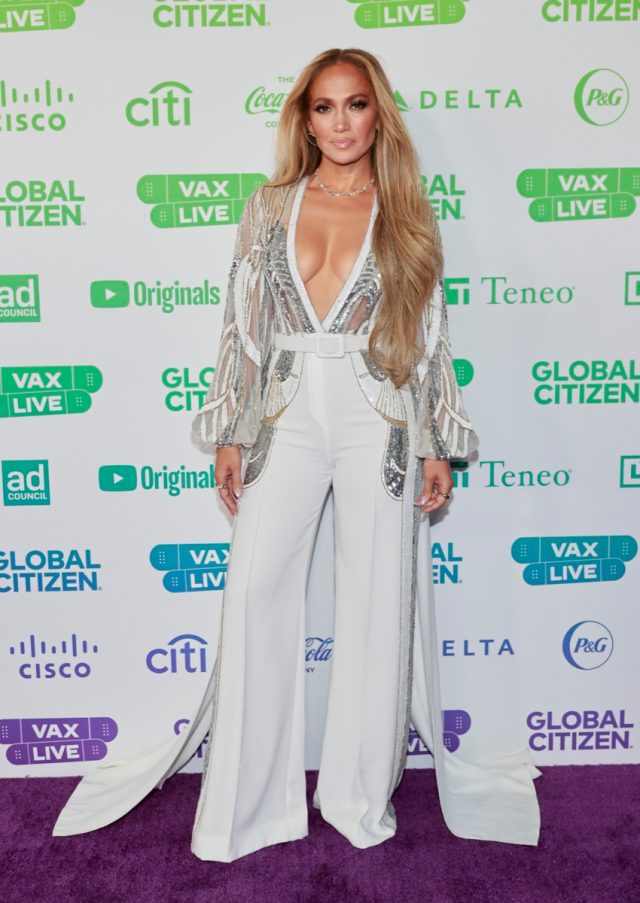 Lopez keeps dinner light yet filling, with lean chicken breast, baked yams, and cruciferous vegetables such as brussel sprouts. "Cruciferous vegetables are easy to find in most places and are some of the most nutrient-rich veggies around," says registered dietitian Amber Sommer, RD, LD. "A healthy diet should include a wide range of produce. We encourage people to 'eat the rainbow.' That is, enjoy a variety of colors and flavors in your fruits and vegetables. That way, you can be certain you're getting an array of the vitamins and minerals that keep your body healthy."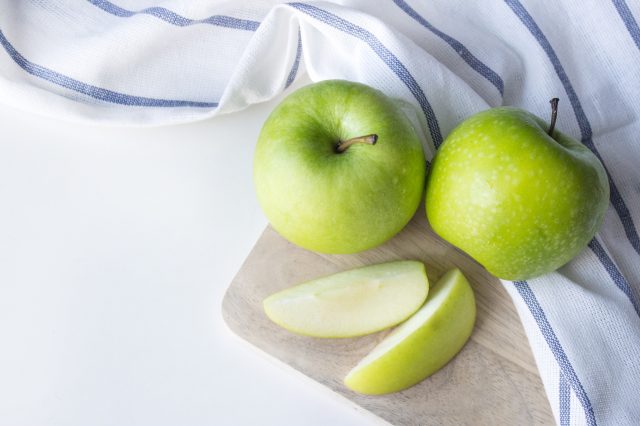 Lopez enjoys apples for a healthy on-the-go snack. "A medium sized apple is equivalent to about 1.5 cups of fruit and contains vitamin C, fiber, and potassium," say the experts at UC Davis. "Vitamin C helps with wound healing and boosts the immune system, while potassium supports blood pressure, cardiovascular health, and bone and muscle strength. In addition, fiber promotes digestive health. Did you know unpeeled apples have twice as much fiber and contain more antioxidants than peeled apples?"
5
Organic Food—No Extreme Dieting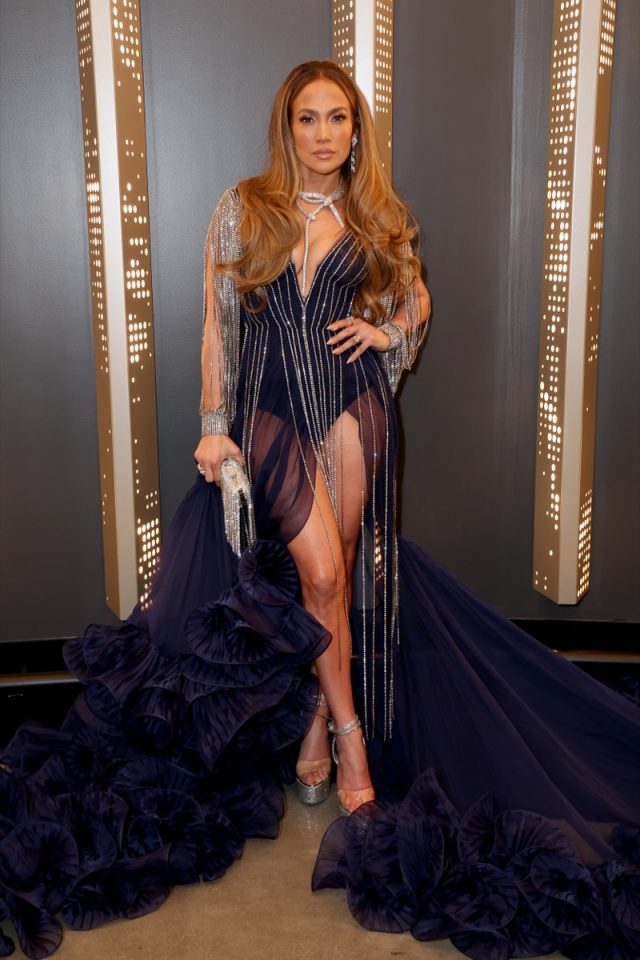 Lopez enjoys organic, whole foods for the most part. "I have her eating very clean because she needs really good fuel for all the things that she's doing," says trainer Tracy Anderson. "It's all organic and it's all very well thought out, with the balance of very high quality proteins and a lot of nutrient-dense food. Everything is fresh. There's nothing processed – just [protein powder] in a shake if we do a protein shake one day." According to Anderson, Lopez makes room for the occasional treat. "She is a very balanced person, so she's not going to miss out on Thanksgiving or a holiday with her children. That's one of the reasons why the workout is important, and it's so consistent – so we don't do any kind of extreme dieting."
Ferozan Mast is a science, health and wellness writer with a passion for making science and research-backed information accessible to a general audience.
Read more
---