Kate Hudson Rocks Bikini For 'Post-Workout Routine'
Here are a few of her go-to fitness tips.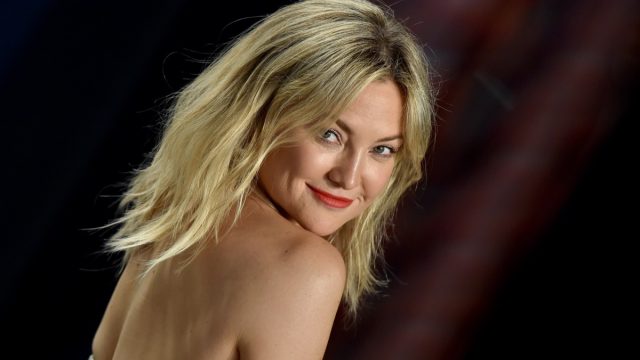 Kate Hudson continues to wow her social media followers with her fabulous figure. The 42-year-old has been sharing a slew of workout videos on Instagram as of late, revealing the exact moves that help her achieve her strong, toned, and taut physique. However, on Wednesday she gave the world a glimpse at her "post-workout routine"—and the results were charming. Celebwell has the lowdown on how Hudson recovers post-workout and some of her other best workout tips, and the photos that prove they work. Read on—and to get beach-ready yourself, don't miss these essential 30 Best Celebrity Bikini Photos!
`
Her Post-Workout Ritual Involves…Chips?
"Rani doesn't quite understand my post workout routine yet ," Kate cheekily captioned the image of herself lounging on a couch in a bikini with her daughter feeding her chips. "I CANT !!!!!!" commented floral designer Eric Buterbaugh. "1st with your rocking body and 2nd with just how cute that Rani is, it's all too much." "Lol," said Katie Couric. Fashion designer Brian Atwood responded with all heart emojis.
She Works Out Consistently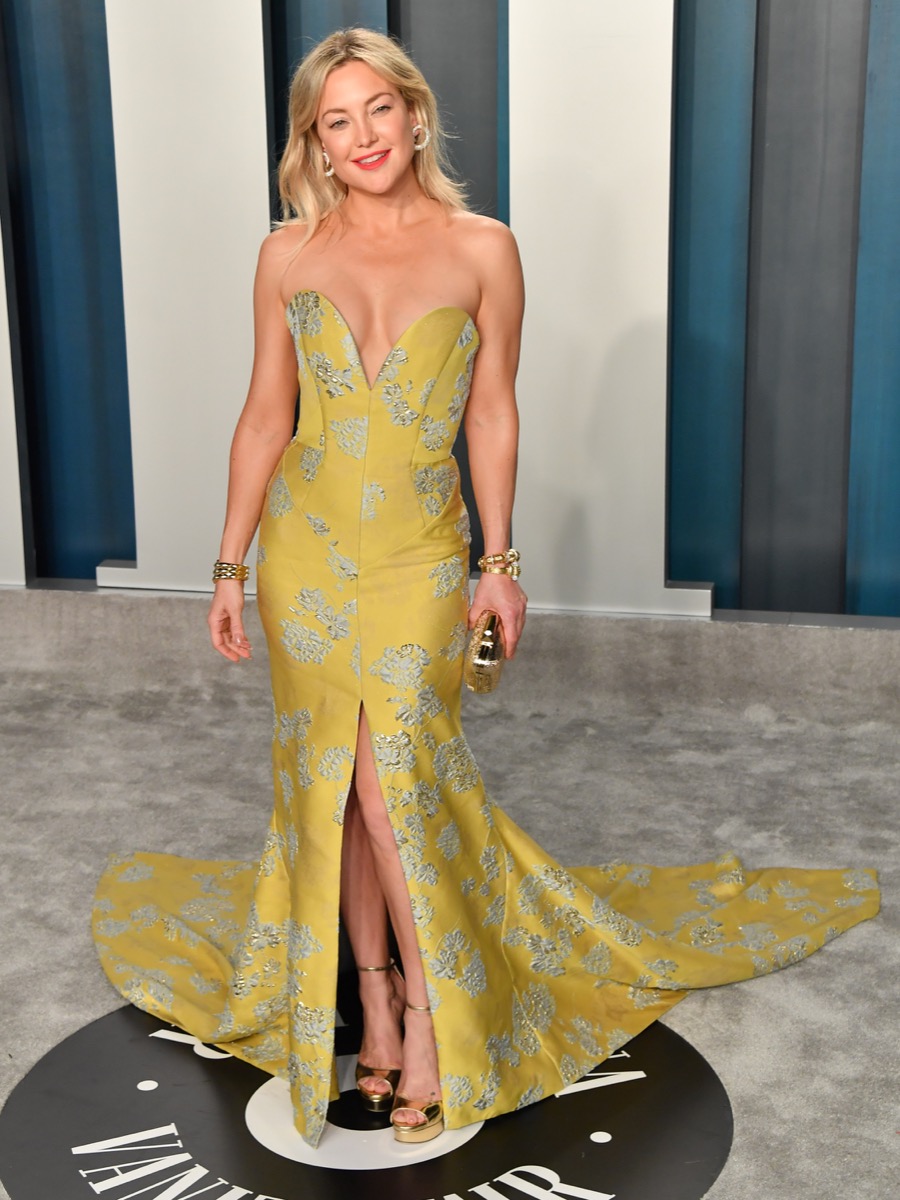 One of Kate's secrets to staying in shape is that she makes sure to work out nearly every day. Kate is incredibly fit because she makes exercise a priority, working out almost daily. She works out "at least 30 minutes a day, maybe five times a week," she revealed in an interview with InStyle. "I make sure that I don't go a day without doing something for 30 minutes. I've been doing that since April and I've noticed enormous changes in my body."
Kate told InStyle that when it comes to exercise, she does "everything." Alternating workouts is a great tactic to avoid workout fatigues. "I have to switch it up, I get so bored," she explained. "I've been loving the Obé app, they have 20-minute workouts that are really hard and if you do them with the proper form they're really effective. I love my yoga apps, like Glo, and I use Body by Simone and Tracy Anderson's apps too — there's nothing better than her abs workout. I love my Peloton. I love Pilates — that's always been my number one." Recently she has been sharing some of her Tracy Anderson Method moves on Instagram.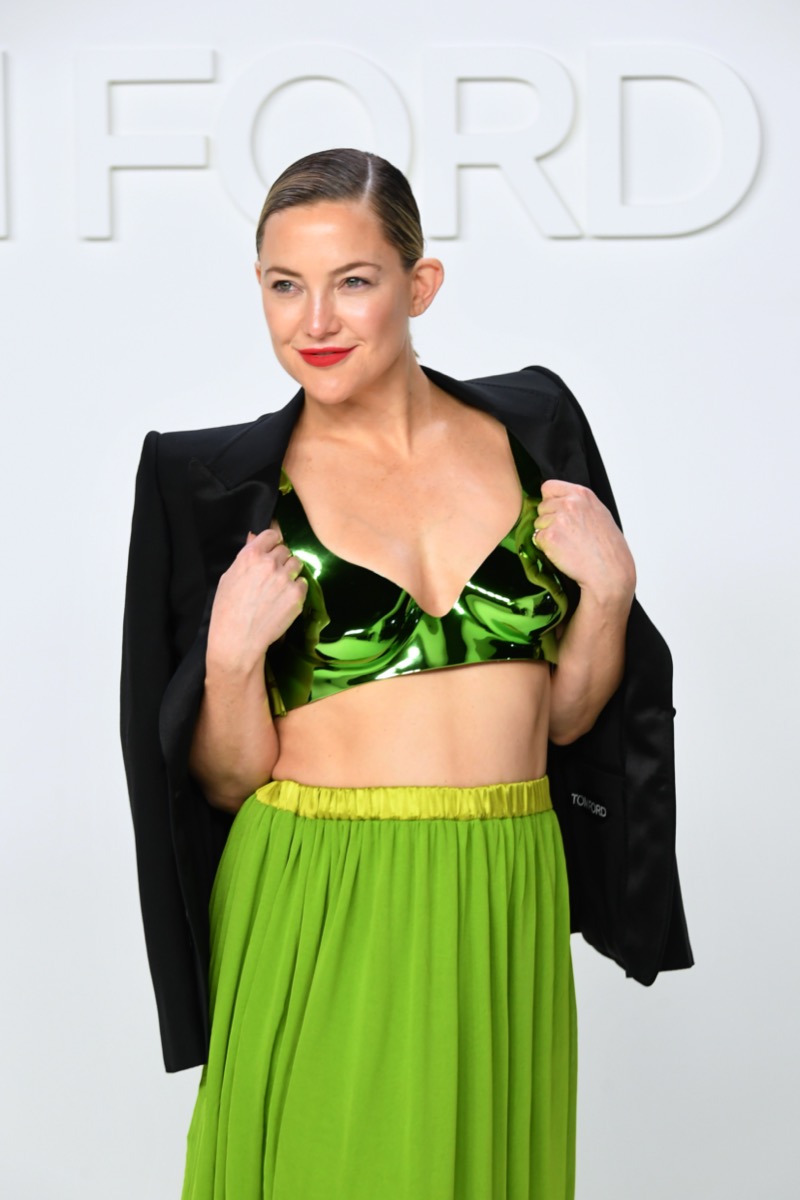 The key to Kate's flat abs is abdominal workout. "I'm an ab [workout] fanatic," she told Well + Good about her focus area, "and I hate [doing] them." She often uses a stability ball to force her abs to work harder. "I've had a C-section, and I think any woman who has had a C-section knows how hard it is to re-engage that lower part of your abs," she explained. "My C-section was 16 years ago, but if I go a few days without doing abs, my brain has a hard time re-engaging that area."
She Does Things That Make Her "Feel Good"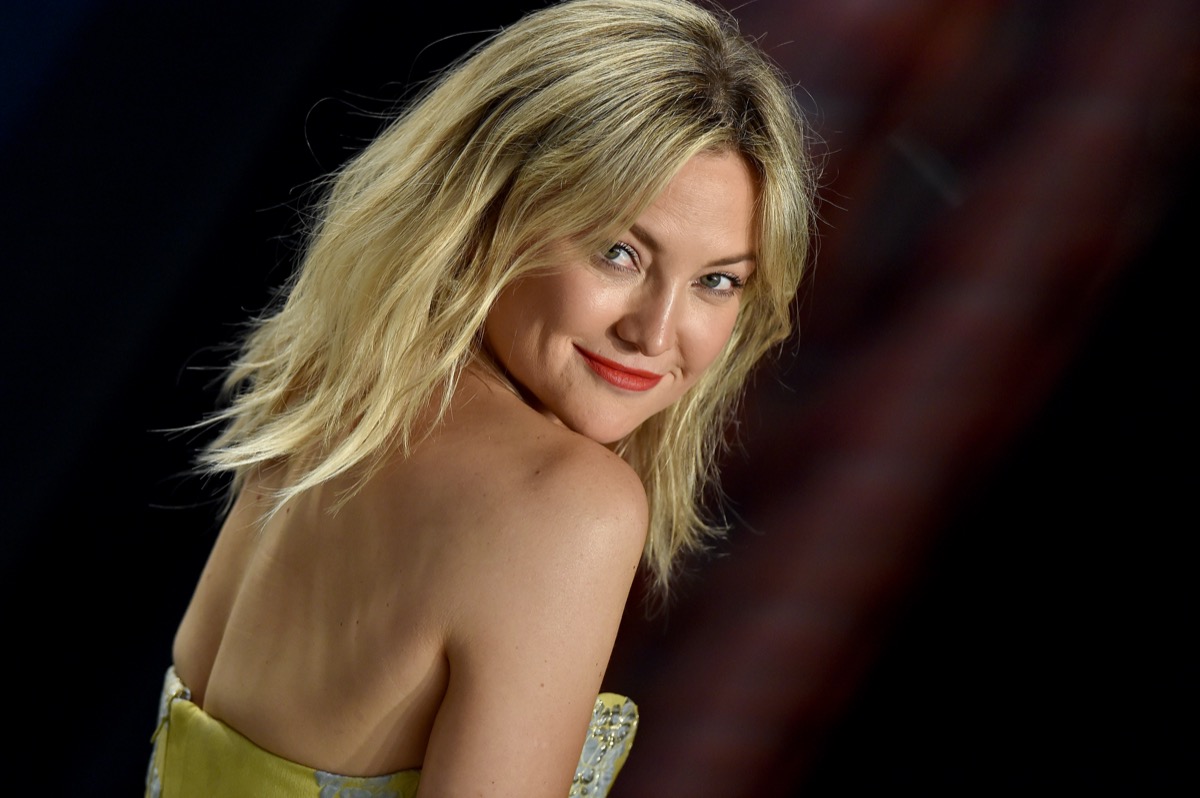 "I've always felt that wellness is about your quality of life," she recently explained to Women's Health about her personal philosophy when it comes to fitness. "You need to know what makes you feel good. It's about doing the things you love, eating the things you want to, exercising and not feeling like you need to [push yourself] for two hours in a hot room. You can just take a nice walk and still be healthy."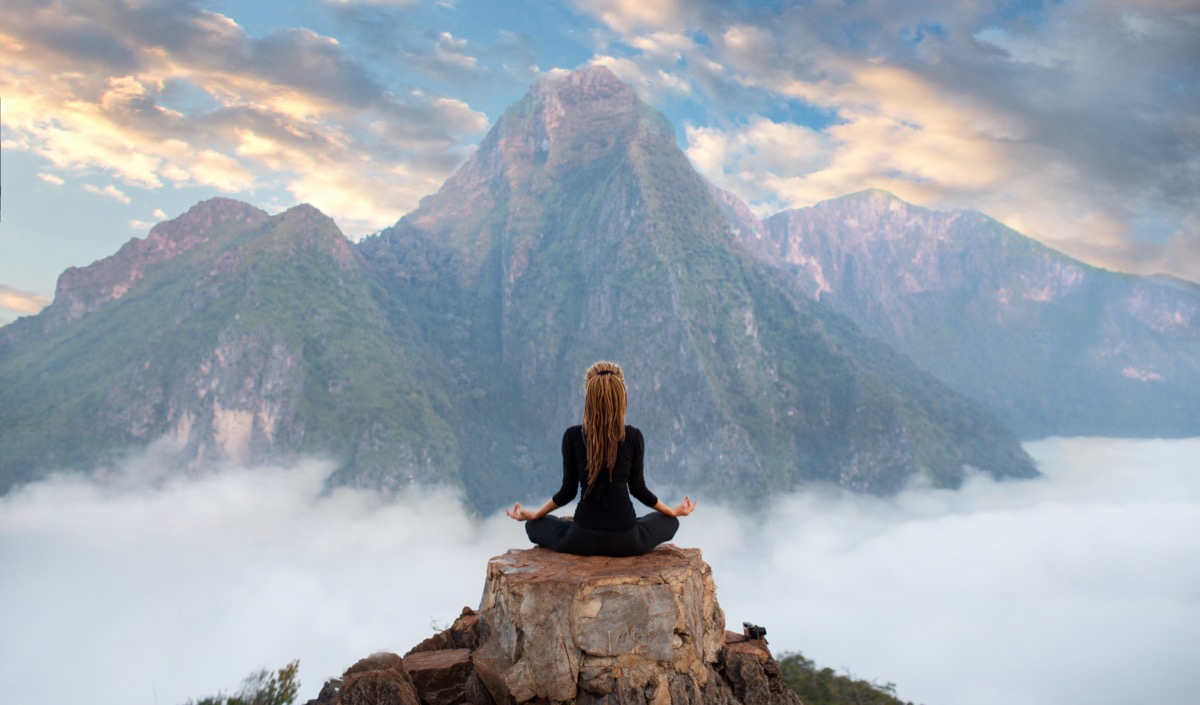 Kate is a longtime yogi. "It's about understanding your own individual likes, not fads," she once told SELF about her yoga practice, which includes transcendental meditation and Kundalini yoga. "Anything you do helps. You could sit there and not think of your mantra for your whole practice, but you're still benefiting."
Leah Groth has decades of experience covering all things health, wellness and fitness related.
Read more
---