Katie Ledecky Shares Swimsuit Photo of a "Good Summer Swim"
Here's what she eats every day.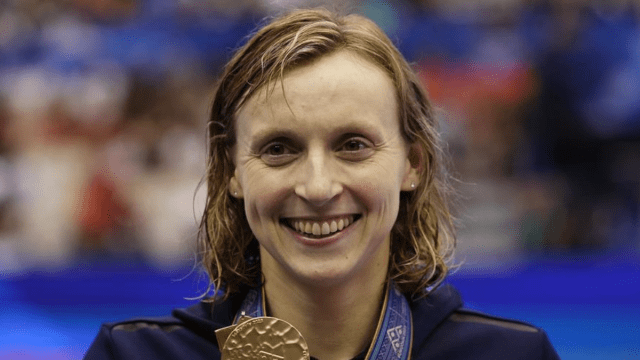 Olympic gold medal winner Katie Ledecky is doing what makes her happiest—spending time in the water. The champion swimmer, 26, shared a picture of herself posing in the pool, her aquamarine swimsuit the exact same color as the crystal clear pool water, and wearing a silver Olympics necklace to perfect her look. "I've always loved a good summer swim 💛☺️🏊🏻‍♀️," she captioned the post. How does the athlete stay so strong and fit? Here are 5 ways Ledecky maintains her impressive physique, in season and out.
1
Swimming and Sundays Off
Ledecky trains incredibly hard, with Sunday being her only full day off.  "On a hard day, I'll have two swim practices and a weight session," she says. "I swim twice a day, four times a week and once a day, twice a week and then I have Sundays off. I swim nine to ten times a week and then three weight sessions per week. The only day that I don't train is Sundays so even right now when I'm taking a little bit of time off, I'm trying to stick to a pretty regular routine. So oatmeal for breakfast, some sort of egg sandwich for lunch, or eggs with toast and then dinner is what varies the most but it is either carbs or some sort of protein: chicken, steak, salmon, something along those lines."df44d9eab23ea271ddde7545ae2c09ec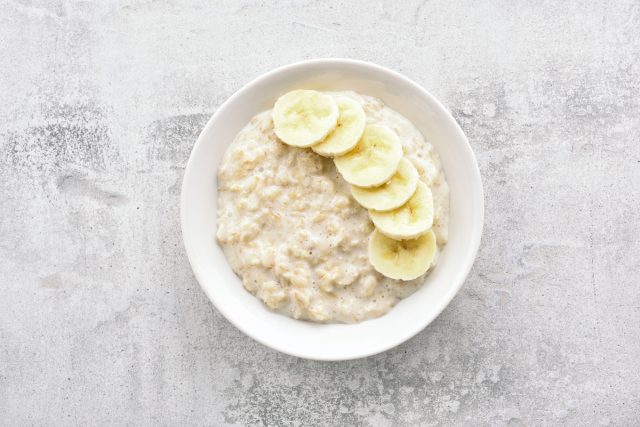 Ledecky starts the day early, and enjoys food that fuel her workouts. "On a really busy day I would wake up around 5:30 a.m. and have some light breakfast, like oatmeal with a banana, and head to practice and do my swim practice," she says. "Then have chocolate milk and maybe a banana or a granola bar. I then do my weights session and then have some sort of lunch, usually some eggs, maybe an egg sandwich. I usually have a pre-afternoon practice snack, some Greek yogurt with granola is a typical snack for me with some berries. Then I have afternoon practice from maybe 3-5 p.m., and then I'll come back home and make dinner, and maybe an evening snack, a little bit later as well.
Ledecky does deadlifts, squats, pull ups, and chin ups at the gym. "It's pretty full-body because that's what swimming is," she says. "I think core strength is incredibly important in swimming — it's that connecting piece between your arms and legs. So we work on strength and we work on power because you have to have that power coming out of the starting blocks and on all of the turns, as well as a good jump."
Ledecky says regular naps are an important part of her day. "Many people don't realize this about me because I'm a professional athlete, but I love naps," she says. "I'd say that athletes are probably the biggest nappers of all time. If I have the time during the day, I'll definitely squeeze in a nap to recharge for the next workout. When I wake up, it's usually lunchtime, and I'll opt for something light and simple: a salad, sandwich or wrap with chicken and avocado. I definitely need protein throughout my day."
5
Self-Care Before Competition
Ledecky and her teammates always shave before a competition. "Before racing and before a big meet, it's really important to make sure you're doing all the little things right and getting as much rest as you can," she says. "A big thing for [my team] is the night before a competition starts, we all shave and so that's when I use my Bic Solei razor. We have a shaving party and we played cards, and after we did that of course we all get to bed super early. It's a lot of fun being with Team USA and we just keep things light."
Ferozan Mast is a science, health and wellness writer with a passion for making science and research-backed information accessible to a general audience.
Read more
---