7 Fat-Melting Tips From Keira Knightley
Here's how she stays in shape.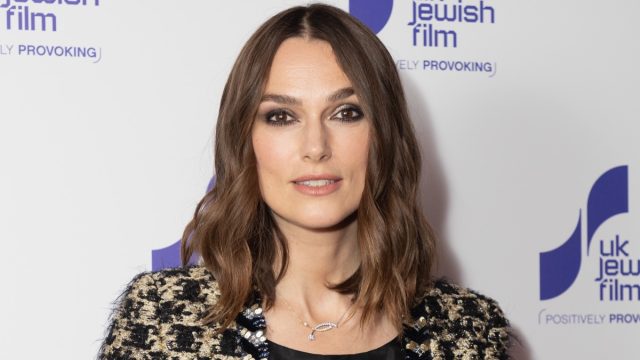 Keira Knightley is one of the most successful actresses of all time. She first came into prominence with her role in Bend It Like Beckham. From there, she starred in the Pirates of The Caribbean franchise, Begin Again, and Love Actually. She received an Academy Award nomination for her role in Pride and Prejudice. How does she stay so fit? Read on to see 7 ways Keira Knightley stays in shape and the photos that prove they work—and to get beach-ready yourself, don't miss these essential 30 Best-Ever Celebrity Bathing Suit Photos!
1
She Keeps Her Skin Moisturized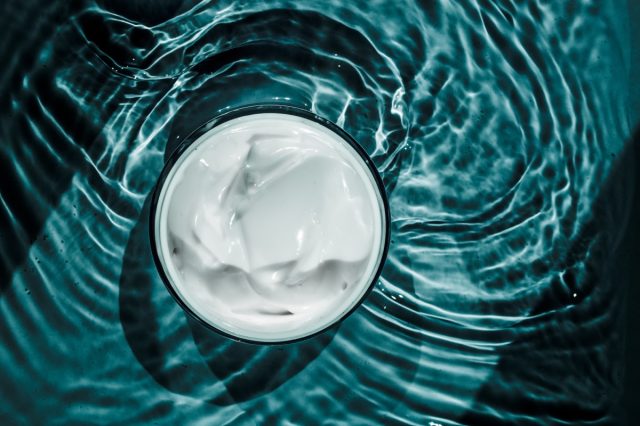 Knightley opened up about her skincare routine in an interview with Vogue. She says that she has had to change her skincare routine over the years. In particular, she has had to keep her skin moisturized. "Since having a baby and being over 30, it's also getting dry for the first time. That's why I have started to use oils and moisturisers over the past few years."
2
She Doesn't Get Too Many Treatments Done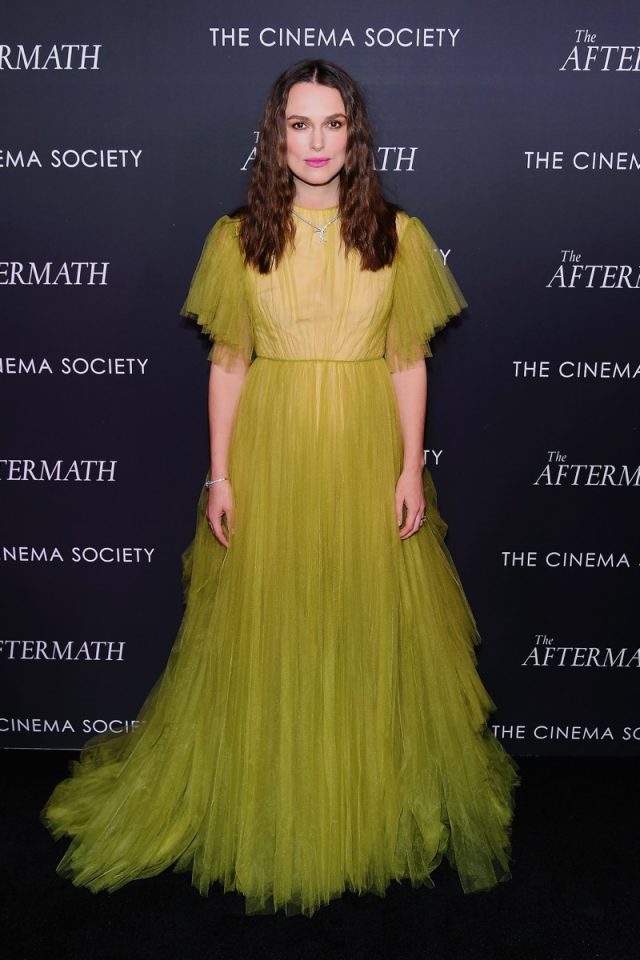 Knightley tells Vogue that she doesn't like to have too many facial treatments done. "I try to leave my skin alone as much as possible. When I am at work I put my skin through a lot, so it makes me want to not do anything when left to my own devices. Maybe about three times a year I might get a facial, but otherwise it's literally as little as possible. I had really bad skin until I was 24 and up until then I did everything under the sun to it. Then one day I thought I would try to leave it and that's what suited it better."df44d9eab23ea271ddde7545ae2c09ec
3
She's Comfortable With Herself
Knightley told ELLE in 2015 that she is a lot more comfortable with herself after becoming a mother. "I have to say, as a woman, you hate certain parts of your body. You go through those periods where you look in the mirror and you think, 'Oh, if only I had different legs or arms or whatever.' You go through pregnancy and labour and then feeding the kid and you go, 'Wow, my body is totally amazing, and I'm never going to not like it again, because it did this, and this is f***ing extraordinary.'"
Knightley tells ELLE that she is going to therapy as a way to help with her anxiety. "I've totally done therapy. I highly recommend it. I don't do it at the moment. But in my early twenties when I found everything completely overwhelming, 100 percent, I did it!"
5
She Doesn't Wear Too Much Makeup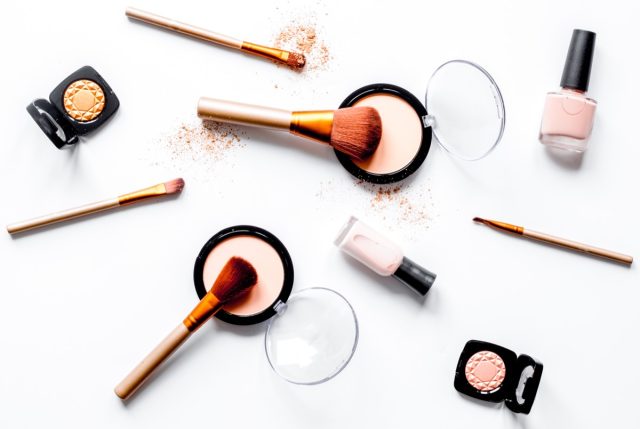 Knightley has to wear makeup when she is filming something. For this reason, she tells Vogue that she doesn't like to wear makeup when she's free. "That's also why I always want to wear as little make-up as possible when I am not working. When I'm filming, I always have a breakout as we have to cake the make-up on. I think it needs a break every now and again to be able to breathe."
6
She Takes Rosehip Oil On The Road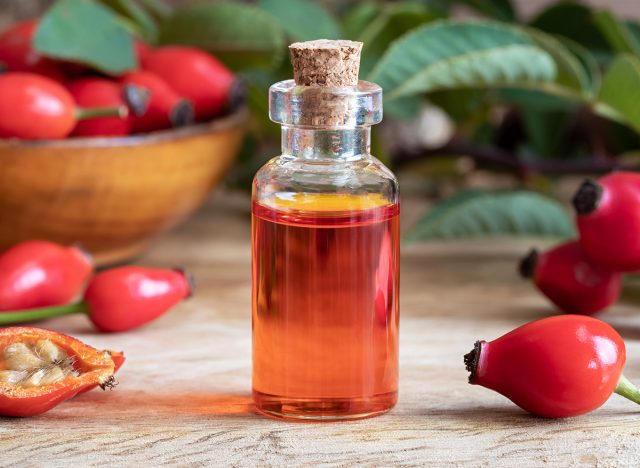 Knightley tells Vogue that she is working on taking care of her skin while traveling. She says that she brings rosehip oil with her, which helps. "I completely fail to keep myself on an even keel with my skincare when travelling, but I have just discovered rosehip oil, which a friend of mine recommended. Flights are so hard on your skin and they make it so dry, so I gave this a go and it really worked. Now I always travel with it."
7
She Keeps Her Brows Natural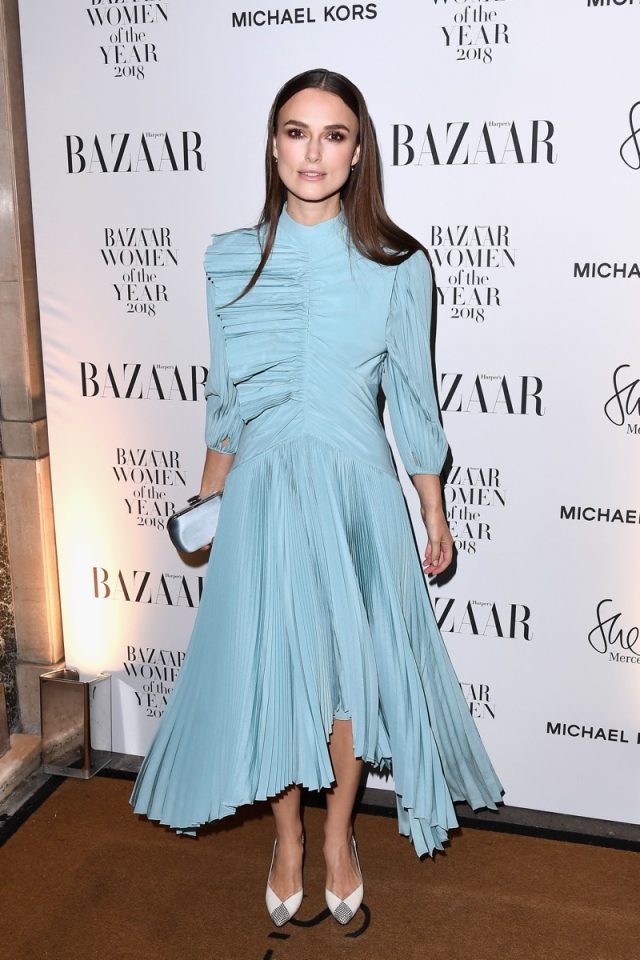 In addition to keeping her face natural, Knightley also keeps her eyebrows natural. "My brow tip has always been to leave them well alone," she tells Vogue. "Really early on in my career a make-up artist said to me: 'you will always be able to know if someone is a good make-up artist because if they tell you to pluck your brows, run a million miles.' I have always stuck to that. Partly because when I was 21, I did one of those LA brow treatments (the type of one that makes everyone's brows look the same) and it looked awful. The proportions of my face didn't work at all with less of a brow, so I am very glad they grew back! Now, I just do minor touch-ups, maybe a little tweezing, but I never touch the top. Just a little bit under the arch. They are naturally a bit short, so if I am on a red carpet or going out, I will ever-so-slightly elongate them with a pencil to bring them a little further out."
Anna Bechtel is a freelance writer currently based in Hamden, CT.
Read more
---