20 Amazing Bodies of Celebs Who Swear By Meditation
Here's how meditation has become an integral part of their lives.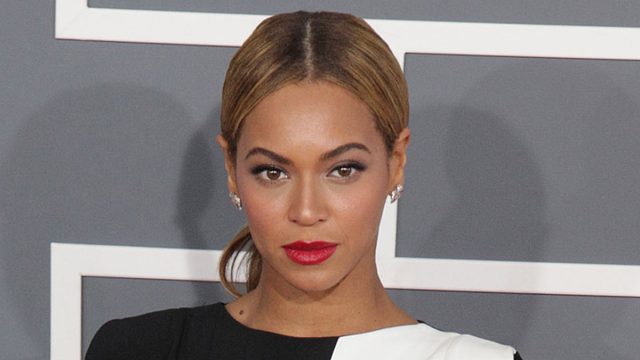 Celebrities often lead busy and high-pressure lives, but many have discovered the power of meditation to find balance and enhance their well-being. In this article, we delve into the routines and insights of twenty notable figures who have embraced meditation as a means of self-care and inner peace. From Tracee Ellis Ross' toolbox of self-support to Hugh Jackman's metaphor of clarity, these practitioners share personal anecdotes and reflections on how meditation has become an integral part of their lives. Join us on a journey through the mindfulness practices of these remarkable individuals, gaining insights into how meditation has shaped their perspectives and empowered them to thrive amidst the demands of fame.
`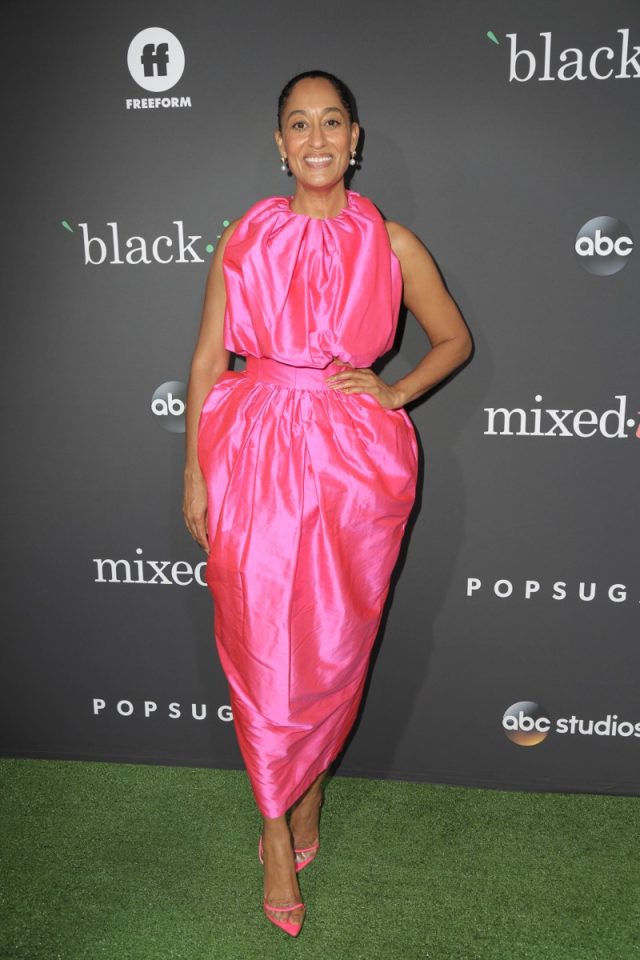 Tracee Ellis Ross talked about her meditation and self-care routine with Glamour. "The key is you ask yourself, 'What do I need right now?' I've cultivated a relationship with myself where I know I have choices…. I have a toolbox of ways I can find support; journaling is helpful, or meditation."
2
Beyonce/slidetitle]

Shutterstock
In a rare 2019 interview with ELLE, Beyonce opened up about why she started practicing meditation. "After having a difficult pregnancy, I took a year to focus on my health. I have researched information on homeopathic medicines. I don't just put any prescription in my body. My diet is important, and I use tools like acupuncture, meditation, visualization, and breathing exercises."
[slidetitle num="3"]Dakota Johnson/slidetitle]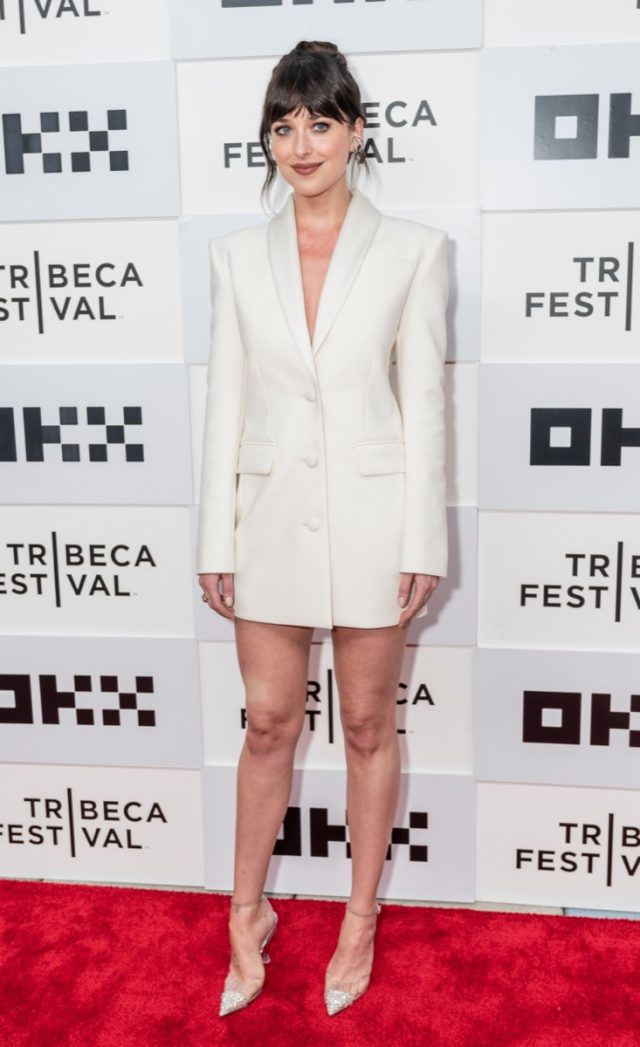 During the pandemic, Dakota Johnson talked about the impact meditation has had on her to Extra. "You are at home, you're not with your friends, you're not with your family, you are not able to do the things that make you feel worthwhile…You're kind of in this costume of depression… Right now, there's also immense pain and sadness ricocheting around the world constantly so it's hard to feel totally positive all day every day when the world is sad, it's dangerous and it's scary and it's lonely. Meditation or going for a walk, being kind to your body… Those little things make a difference ultimately."
[slidetitle num="4"]Lady Gaga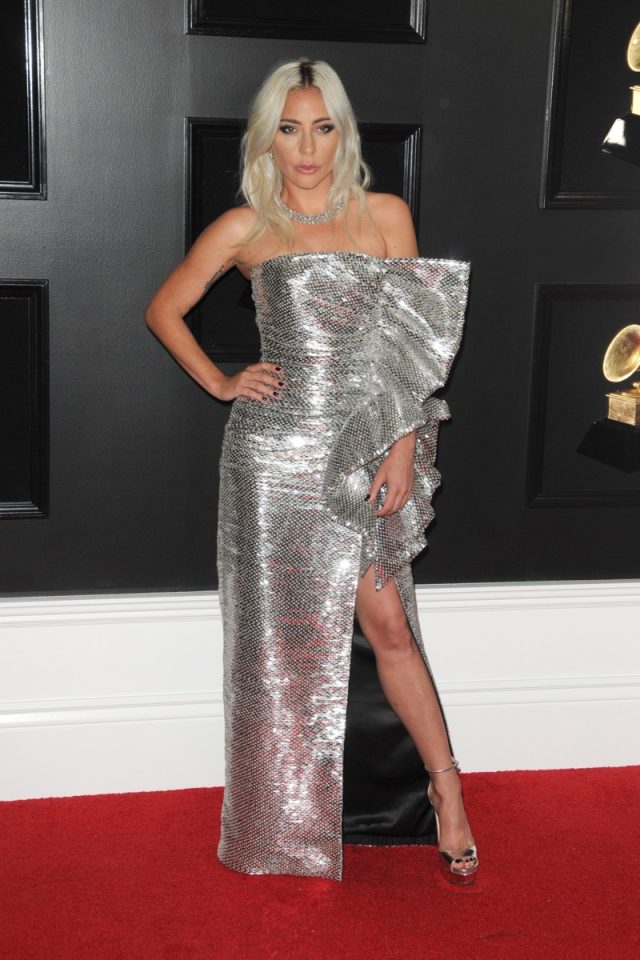 Lady Gaga is open about her love of meditation. She even hosted a live session on her Instagram. "If you choose to meditate with me I will explain how meditation is important in my life and how I will be doing it before we get started. See you then ✌️ It will be very helpful to be in a quiet dark space, but anywhere is fine as long as we're together."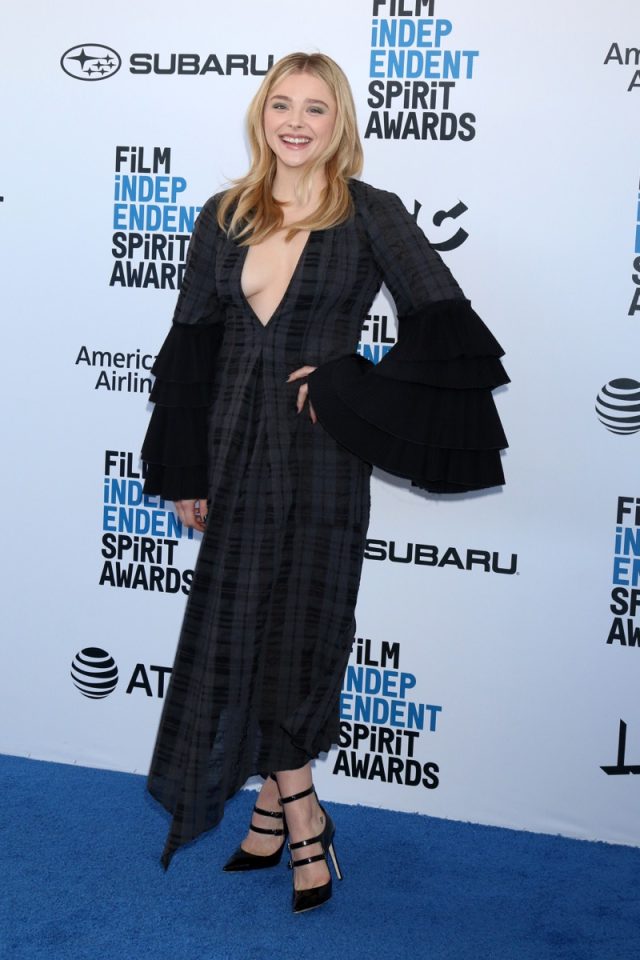 In a 2018 interview with Us Weekly, Chloe Grace Moretz talked about what she does to take care of herself. "Meditation is really wonderful," she said. "Therapy is really wonderful. Working out is great. I have crystals too."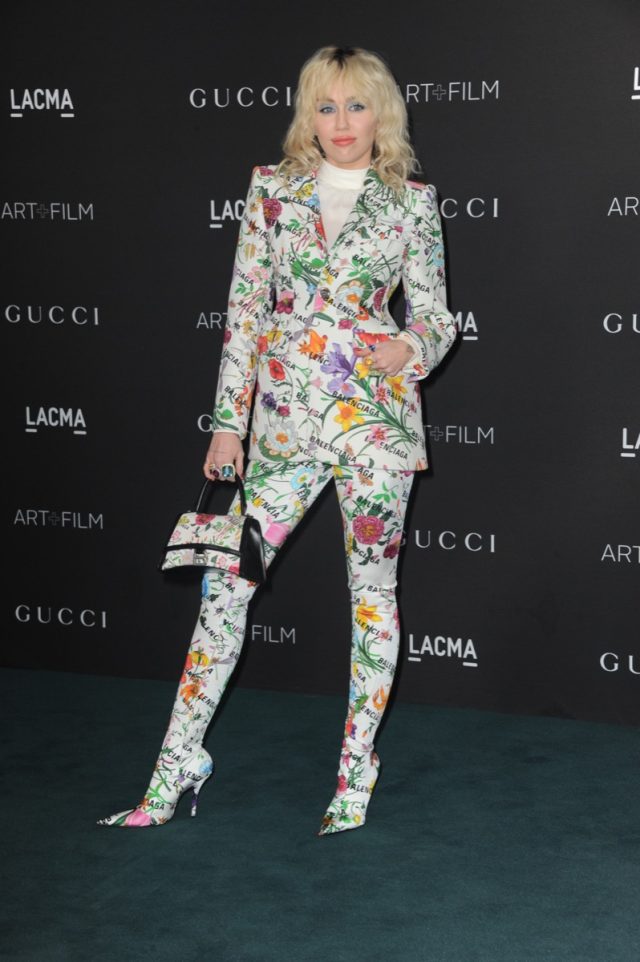 In an interview with ELLE, Miley Cyrus broke down some of her favorite wellness secrets. She says that meditation is helpful for her, and that it helps with a specific activity. "I try to meditate the night before interviews on what my goal is, what I want this to say about me."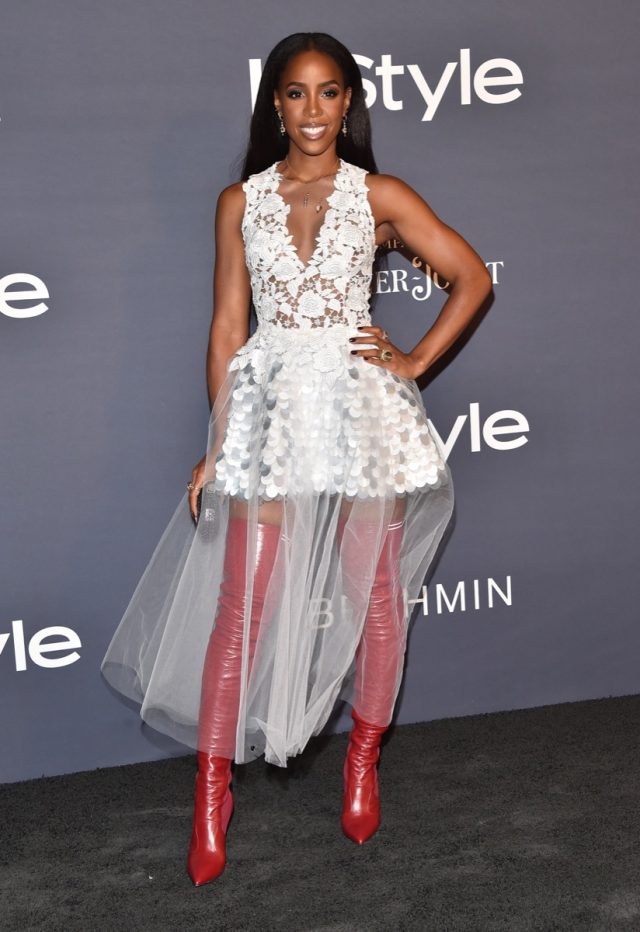 Kelly Rowland opened up about how she got into meditation in a video on social media. "I was very, very slow to meditation," she shared. "Now I don't want a day to go by without meditating. I grew up in Church, and meditating always sounded like it was attached to another religion or a higher power. When I finally sat down with my meditation coach and she spoke to me about it, I was like 'Oh, I get it.' It's not about anything else but self awareness and actually calming your mind down."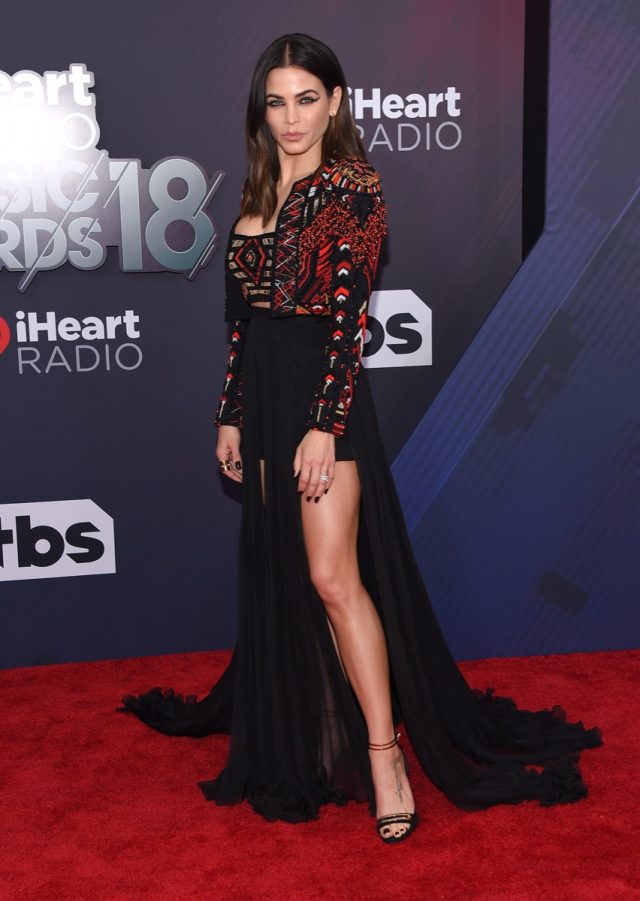 Jenna Dewan is open about her love of meditation. She tells Shape Magazine, "I definitely believe in the unseen and connective energy that we all can tune into. I love the feeling that nothing is random and that there is something greater than you and a connected force to the whole universe."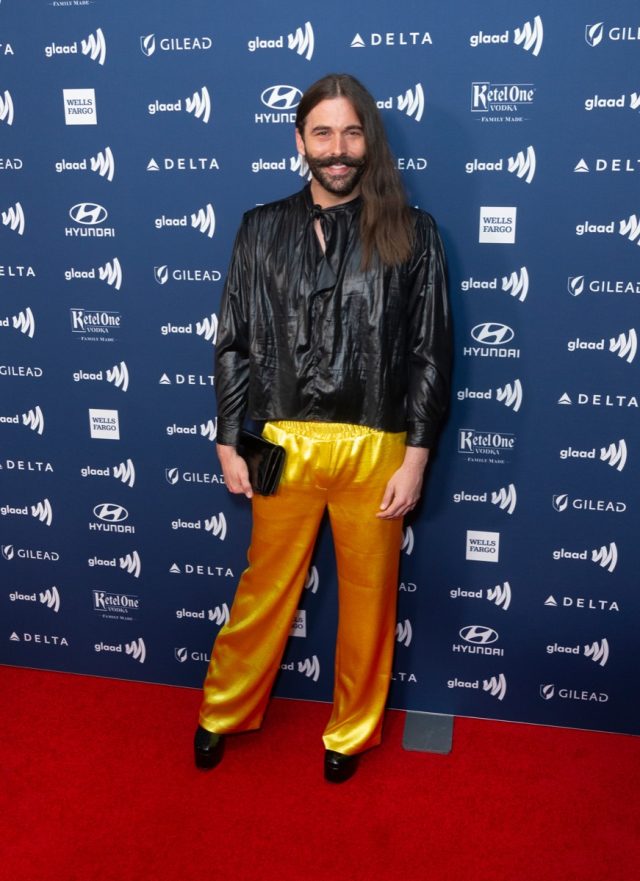 Jonathan Van Ness is a big fan of yoga and meditation. He talked about his love of both in an interview. "Yoga is kind of a moving meditation," he states. "It's really about doing it every day and doing it for a small amount, because the point is just doing it every day… And then a similar time of day is important for your nervous system to get the benefits from the meditation."
Ellie Goulding broke down her morning routine with Well + Good. She says that she likes to meditate each morning. "I usually wake up and have a green tea everyday first thing. I may even have another one–I'm pretty obsessed with green tea. I also listen to music. It's such an important thing for keeping my anxiety at bay. I listen to a lot of meditation music and classical music."df44d9eab23ea271ddde7545ae2c09ec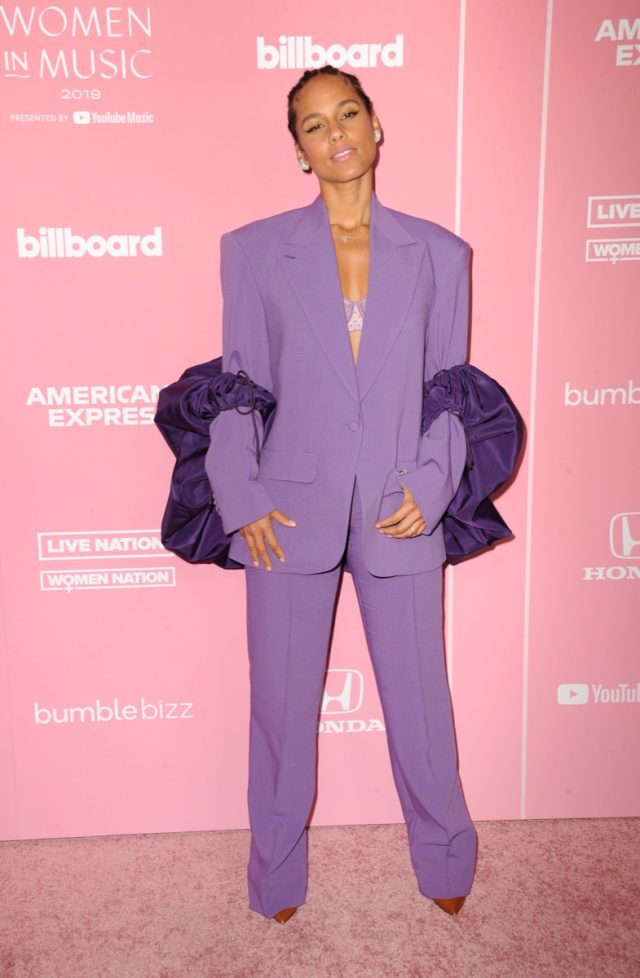 In an essay for USA Today, Alicia Keys talked about her journey with meditation. "I have to be honest: The first time I tried the meditation, I was so tired that I fell asleep. But the second time, I felt a little spark. I really liked the mixture of chanting, singing and movement. Between the chanting and the singing and the rhythm and the meaning of these ancient words, I discovered a sense of peace and comfort. I started to notice a richer connection with myself, an ability to go deeper. After years of silence I could hear myself, trust my instincts, know what I wanted, know what I needed and not feel so insecure."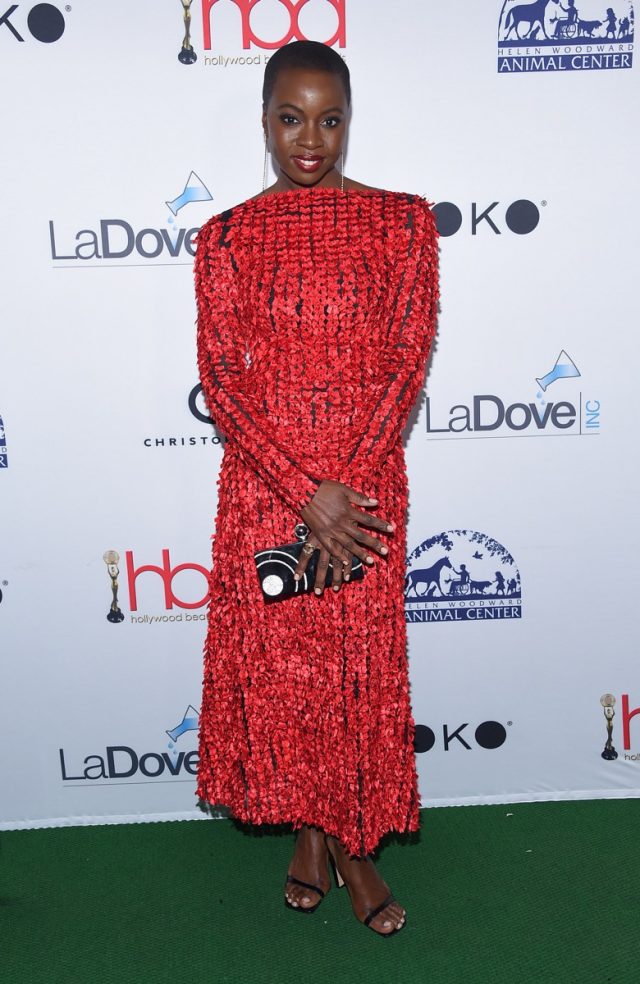 Danai Gurira talked about her love of meditation in an interview with Shape. "I aim to do something in the realm of meditation and prayer every day. That's crucial. It's about having a spiritual relationship and total well-being and really being a person who cares about things far beyond herself."
Malin Akerman opened up about her meditation practice to Us Weekly. "When you don't have the time, it's so helpful [to deep breathe]," she explained. "I've talked to so many people lately just about breathing and breath work and just doing a three-minute breath [exercise] when you feel overwhelmed or stressed… and getting present in the moment." Her other mindfulness trick? "I think it's also about putting your phone down as much as possible because it'll take you out of the moment so often."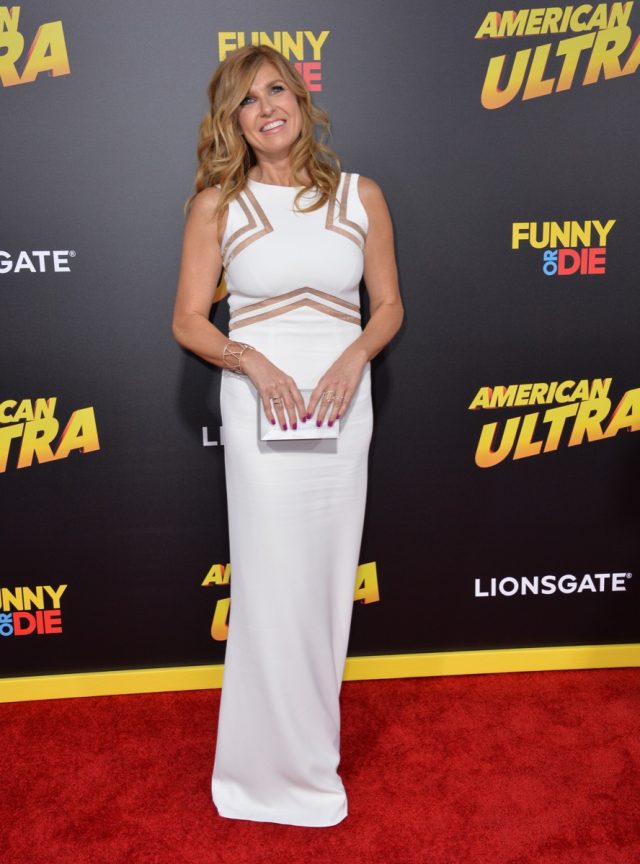 Connie Britton talked about her love of meditation to Health Magazine. "Meditation has been a big part of my adult life — meditation, breathing, and connecting to whatever is my own version of my center. It can be 10 minutes; it can be in the car while I'm driving or just taking a deep breath before I'm about to shoot a scene."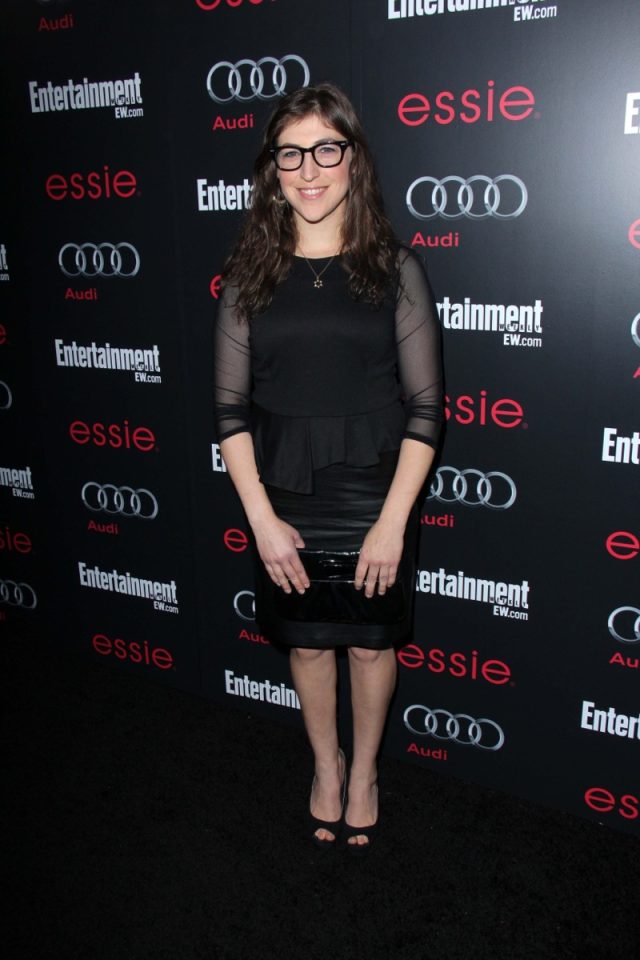 Mayim Bialik told Us Weekly that she's a big fan of meditation. "I have a free app that I use on my phone, and usually before bed I'll do a sleep meditation. Which is usually like a guided meditation, to kind of help my brain to wind down."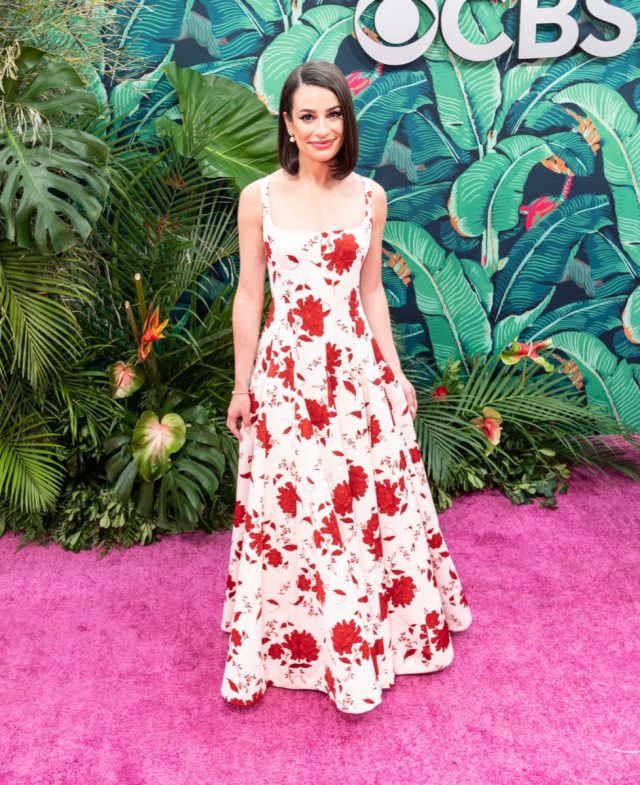 Lea Michele opened up about how she got into meditation to Us Weekly. "I like the Calm app, that one's really good," she said. "Something to kind of remind myself that this is your time to let your mind and your body wind down. Because if you don't take that time, you never will." 
Madelaine Petsch talked about her love of meditation with Us Weekly. She says that this helps with her anxiety. "I'm very into crystals and meditation and it's all about how my brain is feeling, so there are moments where I'm like, 'I need to take a second' and I'll go listen to music or whatever just to calm down."
18
Maria Menounous/slidetitle]

Shutterstock
Maria Menounous told Us Weekly that she picked up meditation after her 2017 cancer treatment. "I think meditating is a really good first step because you need stillness in your life. Being present and being still is so important because the universe is talking to you, right? Messages are coming through. You're just not hearing them."
[slidetitle num="19"]Harry Styles
Harry Styles notably did a collaboration with the Calm app in 2019. "Sleep and meditation are a huge part of my routine, whether I'm at home, in the studio, or out on the road," Styles said. "Rest and recovery is as important as doing the work. Finding a balance has been endlessly beneficial to both my physical and mental health. It's changed my life."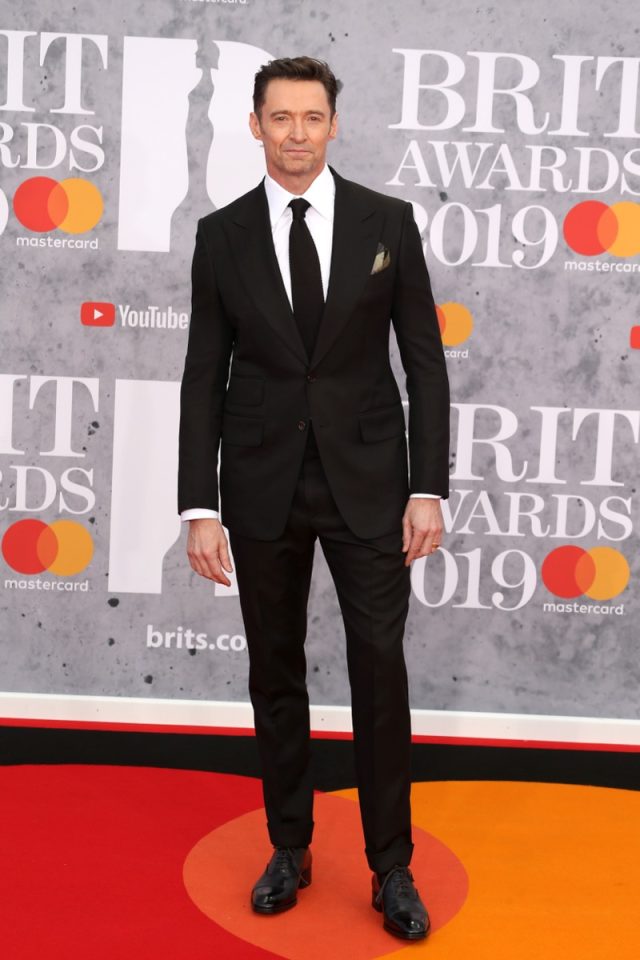 Hugh Jackman talked about his approach to meditation in a 2020 interview with Tim Ferris. "Sometimes I fall asleep, by the way, which is totally fine and clearly what my body needed. But when you first pour a glass of water, it's cloudy. But in time, that all settles, and you see crystal clear through the glass, through the water. That's what meditation does for me. I have a feeling of coming home, experiencing my true self and not just being caught up in the monkey mind or being reactive to life. And that gives me a finer energy. I don't always come out of meditation ready to do a one-hour Peloton class, but I always come out with a finer energy. My intention feels clearer. My listening is more purposeful, and things feel easier and more connected."
Anna Bechtel is a freelance writer currently based in Hamden, CT.
Read more
---