13 Celebrities Who Had Plastic Surgery and Don't Regret it
Julie Bowen and more say they made the right decision.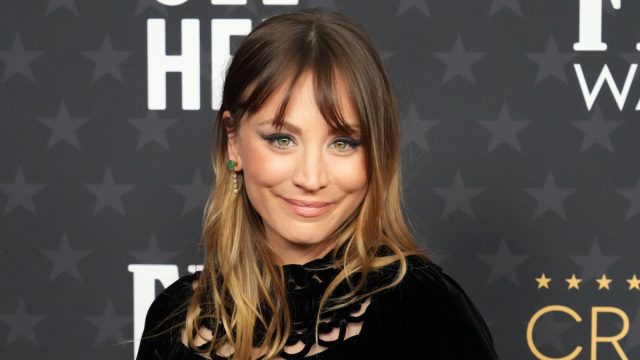 More and more people are opting to go under the knife. According to the Aesthetic Society, Americans spent about $8.7 billion dollars on plastic surgery in the first half of 2021 alone. According to a survey of plastic surgeons, 40 percent of patients maintain they would pay "anything to feel good and more confident following the pandemic." Celebrities are no exception. While some stars have regrets about getting cosmetic procedures done, others are quite happy with their results and speak openly about their decision. According to Ryan Neinstein, MD, Board Certified Plastic Surgeon and Founder of Neinstein Plastic Surgery, the biggest difference between those who are happy with their results and those who have regrets all has to do with motivation. Clients who are "looking to get plastic surgery as an extension of a healthy lifestyle and when to feel their best," are those who generally stand by their decision. However, those who are looking for an "escape, "trying to "look like another person," or think it will help solve a social or domestic problem, generally aren't happy with the outcome. 
`
1
Julie Bowen Got a Tummy Tuck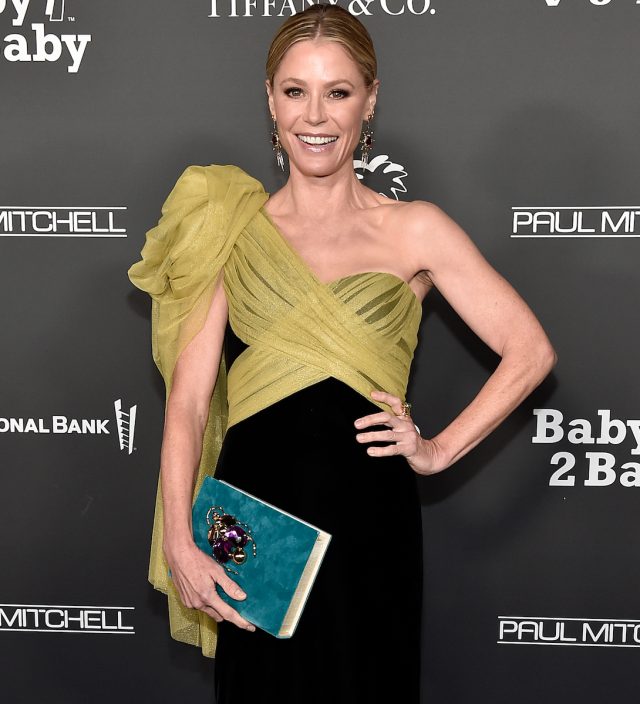 On Wednesday's episode of The View, Julie Bowen, 52, revealed she underwent a tummy tuck, something she wanted to do for over a decade since giving birth to her twins Gus and John in 2009. When the show wrapped in 2020, she decided to get the surgery done. "I finally got the stomach fixed," she told host Sunny Hostin. "Finally, after all these years. Cause they ripped it open, the twins just ripped it open. And I said, 'As soon as Modern Family's done' — I mean, I was pregnant on the pilot — so when this show is done, I'll get it fixed. It ran for 11 years!" She continued: "So 11 years later, we wrapped on Friday and Monday, they went in and they do you like a sneaker." Neinstein explains that most women who get a tummy tuck have zero regrets. "Loose skin after babies is a specific physical issue that is perfect for plastic surgery," he says.  
2
Iggy Azalea Underwent Breast Augmentation and a Nose Job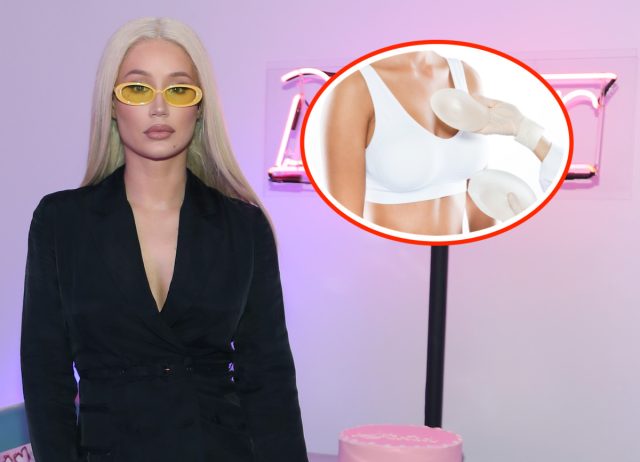 Iggy Azalea revealed to Vogue in 2015 that she had her chest augmented, telling Seventeen the same year that she also had a nose job. "I'm not denying it. Denying it is lame," she said. "Plastic surgery is an emotional journey," she said. "It's no easy feat to live with your flaws and accept yourself — and it's no easy feat to change yourself. Either way you look at it, it's a tough journey. There are things that I didn't like about myself that I changed through surgery. There are other things I dislike but I've learned to accept." She added: "It's important to remember you can't change everything. You can never be perfect."
3
Tyra Banks Had a Nose Job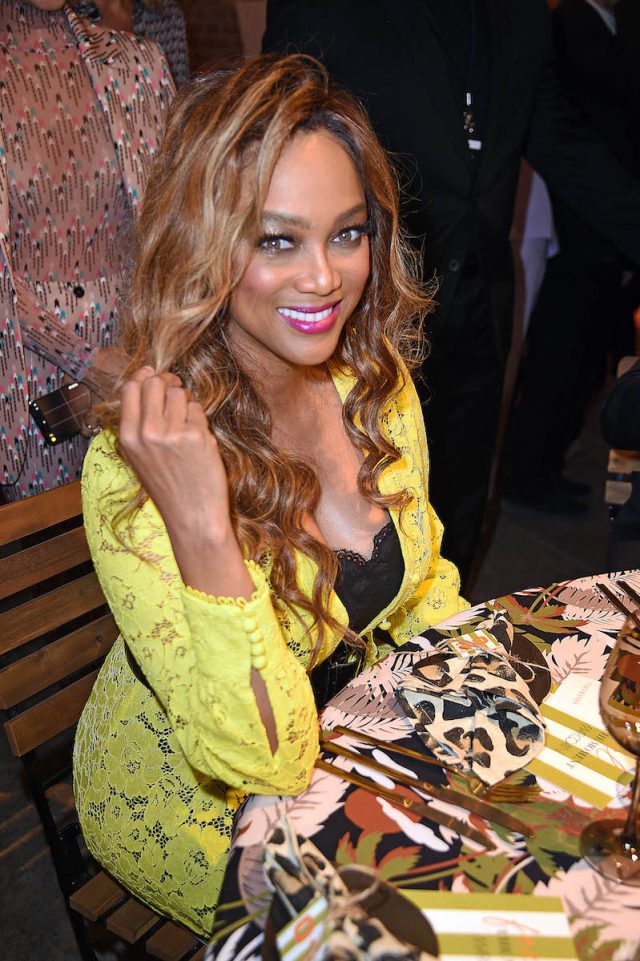 Tyra Banks revealed to People in 2018 that she had a nose job early in her career. "I had bones in my nose that were growing and itching," she said. "I could breathe fine, but I added cosmetic surgery. I admit it! Fake hair, and I did my nose. I feel I have a responsibility to tell the truth." She believes that nobody has a right to judge others who opt to get work done. "Fix it or flaunt it — I think women should be able to do both," Banks said. "There is a boundary line, either you're super natural or you live at the plastic surgeon. It's okay to hop back and forth over that line. You want a hair weave? Fine. You want permanent eyebrows? Fine. We as women need to stop judging."
4
Khloe Kardashian Copped to Getting a Nose Job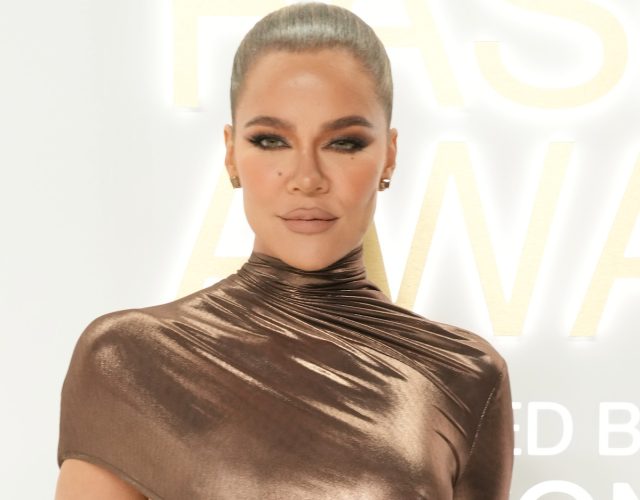 Khloe Kardashian has faced plastic surgery speculation for years. She finally confessed to Andy Cohen during a 2021 Keeping Up With the Kardashians reunion, to getting a nose job. "For me, everyone says, 'Oh my gosh, she's had her third face transplant!' I've had one nose job, [by] Dr. Raj Kanodia," she said, according to Access Hollywood. "And everyone gets so upset — like, why don't I talk about it? No one's ever asked me. [Cohen is] the first person in an interview that's never asked me about my nose. I've done, sure, injections. Not really Botox. I've responded horribly to Botox."
5
Chrissy Teigen Had Buccal Fat Removal and Implants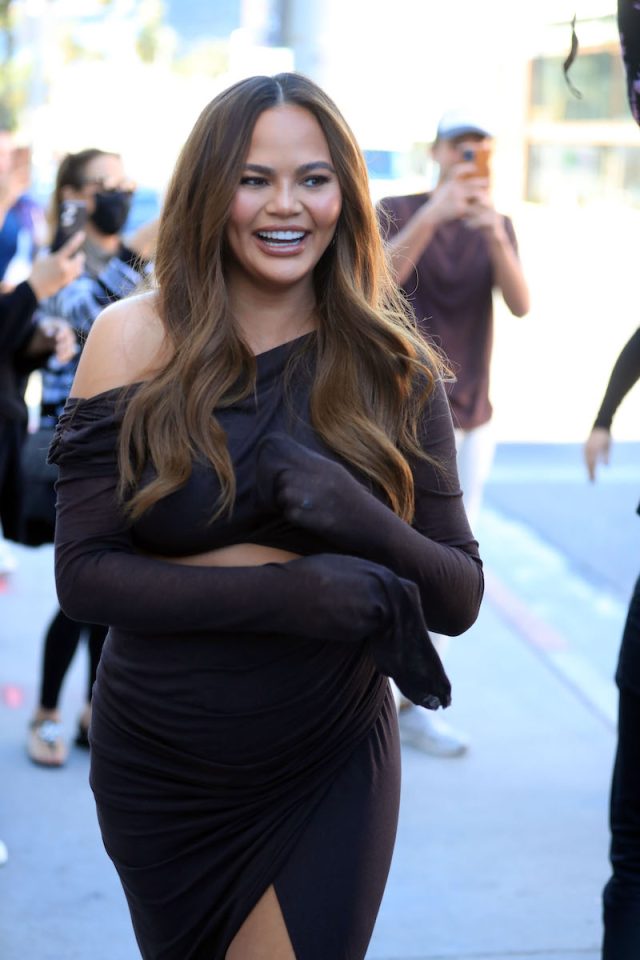 Chrissy Teigen is an open book when it comes to her procedures. She most recently had buccal fat removal, discussing it on Instagram. "I did that Dr. Diamond buccal fat removal thing here," she said on her Instagram story. "And since I quit drinking, I'm really seeing the results, and I like it. Yeah, I did it, what?" She also opened up about getting her implants removed on Instagram."I'm getting my boobs out! They've been great to me for many years but I'm just over it," she said. "I'd like to be able to zip a dress in my size, lay on my belly with pure comfort! No biggie! So don't worry about me! All good. I'll still have boobs, they'll just be pure fat. Which is all a tit is in the first place. A dumb, miraculous bag of fat."
6
Kaley Cuoco Got Implants at 18
In 2014, Kaley Cuoco opened up to Cosmopolitan about getting her chest augmented at age 18. She called it the "best decision [she] ever made." 
7
Lisa Kudrow Got a Nose Job at 16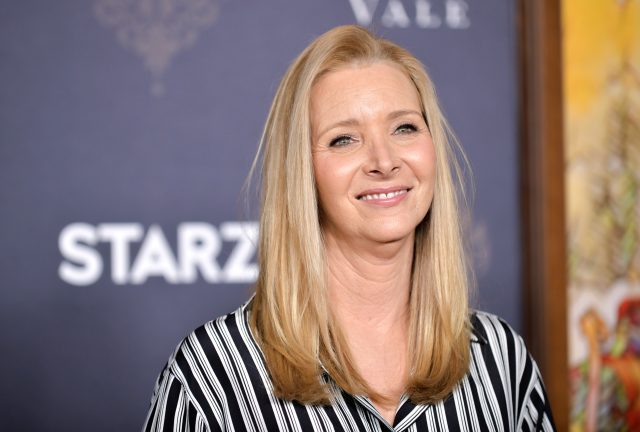 Lisa Kudrow had a nose job when she was 16, right before switching schools. "That was life-altering," she told Saturday Evening Post. "I went from, in my mind, hideous, to not hideous. I did it the summer before going to a new high school. So there were plenty of people who wouldn't know how hideous I looked before. That was a good, good, good change."
8
Amy Schumer Got Liposuction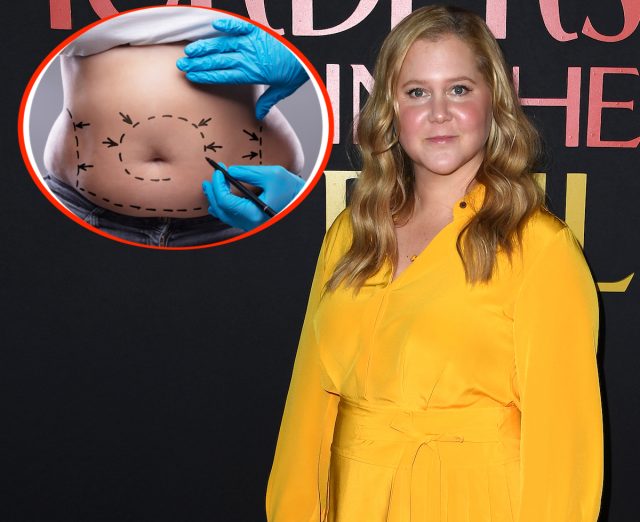 Amy Schumer is an open book, even when it comes to going under the knife. In January 2022, she revealed that she had liposuction surgery after welcoming her son, Gene. "I feel good. Finally. It's been a journey thanks for helping me get my strength back @seckinmd (endo) @jordanternermd (lipo)," she captioned a gallery of photos of herself in a bathing suit, adding that she now weighed 170 pounds. "Never thought i would do anything but talk to me after your uterus doesn't contract for 2.5 years and you turn 40. @paulvincent22 vickie Lee (acupuncture) my girl Nicole from the tox my friends and fam. Let's go!" She added to the Hollywood Reporter later that year: "Everybody on camera is doing this s–t, I just wanted to be real about it," she said. "It's not about needing to be slamming, because I've never been famous for being hot, but I'd reached a place where I was tired of looking at myself in the mirror."
9
Jana Kramer Got Implants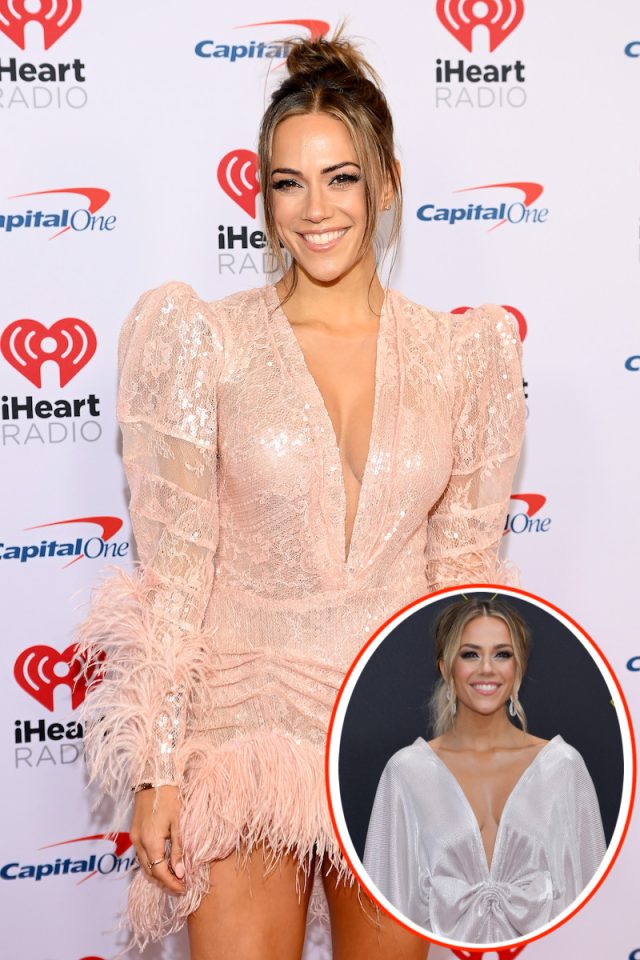 Jana Kramer opened up on social media about her decision to get Natrelle implants in March 2021. "I want to be open about WHY. First off, because 'I' want to. That right there should be enough, but I feel like I need to explain the 'I' part," she wrote on Instagram. "A few years ago I wanted to get them, but I think I didn't want to get them for myself. It was one of those things where I kind of think, or I know, that I was more self-conscious of my body and just how your boobs change when you have kids. It's one of those things where I was just super self conscious about and I wanted to feel sexier. But again… if I would have done it then I would've probably gotten bigger than I wanted to. It wouldn't have been for what I wanted," she added. "So, first of all, I'm so glad that I waited because I waited when it was the right time for me."
10
Jessie James Decker Got Implants After Kids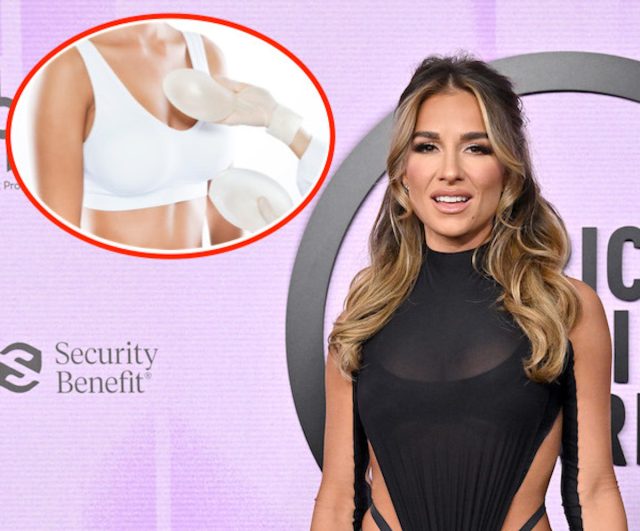 In May 2021 country singer Jessie James Decker revealed she had gotten implants. "I treated myself … to new boobies! After deciding we were done having babies I was finally ready to go big or go home ha!" she said on Instagram. "I had breast reduction and lift a couple years ago when they were hanging down to my belly button but with having such elastic skin and not being happy with the size I decided to do it. They were so big and perky before children and I wanted them back … plus some." She added she was "super happy" with the results. "I feel great. I felt like a brand new woman when I was trying on our new @kittenish swim and loving the way they finally filled out the tops like I wanted it's not for everybody but it was certainly for me! I always say, you do you and do what makes you feel confident and sexy. #YOLO."
11
Leah McSweeney Got a Nose Job, Implants, and a Lift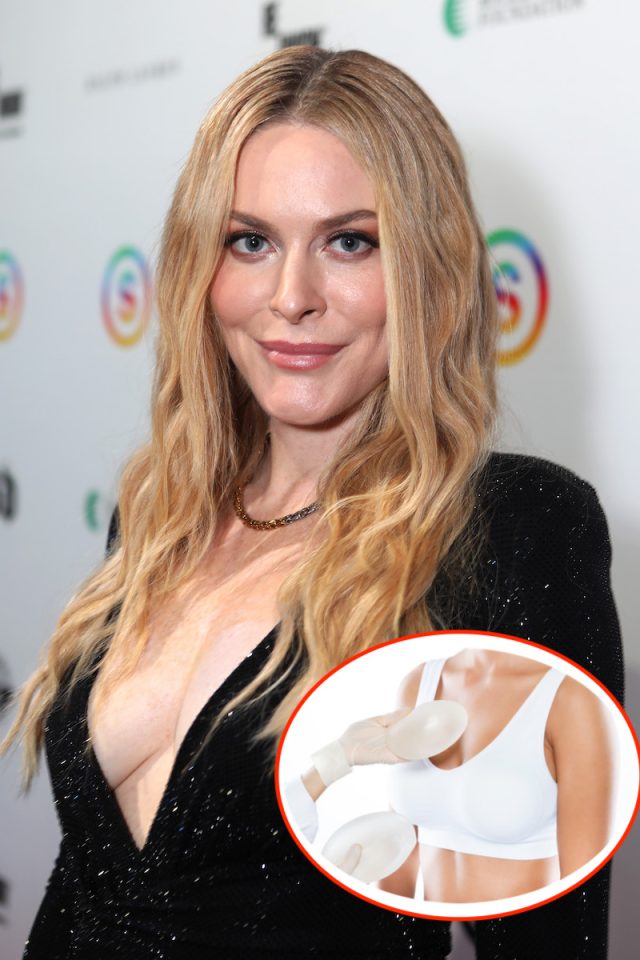 Real Housewives of New York City star Leah McSweeney revealed in December 2020 that she got implants and a lift. "As I lay here for days recovering from my Xmas boob lift and augmentation (yes it's a skims velour suit and it feels like heaven) all I can wonder is how the f the kardashians find the time to recover from all their work," she captioned an Instagram selfie. "The other thing is…I can't wait to show off the new and improved girls." She previously copped to getting rhinoplasty and septoplasty. "I could not be happier," she said on her Instagram Stories. "I've been wanting one for so freaking long and now I can also breathe, which is great."df44d9eab23ea271ddde7545ae2c09ec
12
Jessica Simpson Underwent Two Tummy Tucks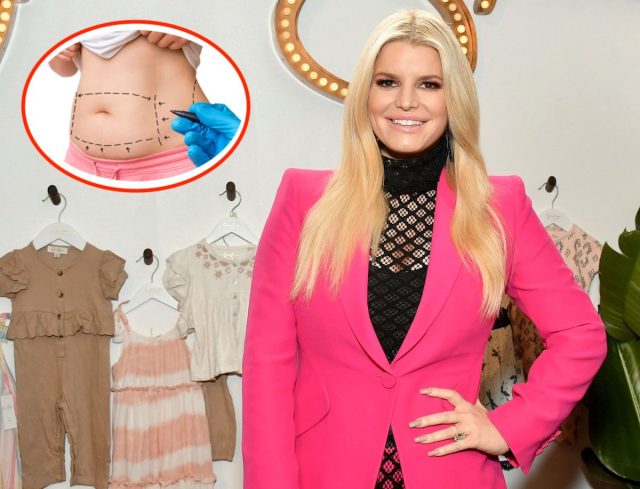 In her January 2020 memoir, Open Book, Jessica Simpson revealed that she had two tummy tucks in 2015. "I wanted to get rid of the stretch marks and loose skin left sagging from my back-to-back pregnancies," she wrote. "I was so ashamed of my body at this point that I wouldn't let Eric see me without a white T-shirt on."
13
Kristin Cavallari "Got a Lift"
During an Instagram Q&A session Kristin Cavallari was asked if she had gotten implants. "They look amazing! (Jealous mom of 2 here)," the fan wrote. The Hills star responded that she wanted to "keep it real with y'all" admitting she "got a lift."
Leah Groth has decades of experience covering all things health, wellness and fitness related.
Read more
---