Elizabeth Hurley in Bathing Suit Says "Goodbye" to Caribbean
"Bye bye glorious Caribbean- it's been a blast- in spite of the sprained ankle."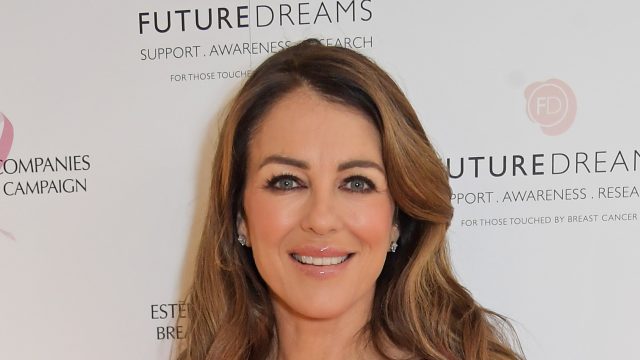 Elizabeth Hurley's work trip just came to a close. "Bye bye glorious Caribbean- it's been a blast- in spite of the sprained ankle," she captioned a photo of herself in a bathing suit, on Instagram. "Thank you to the cast & crew of #christmasinthecaribbean for working around me with such grace and good humour." The film, which "Follows an abandoned British bride, who spends December in the Caribbean with her bridesmaids as love blossoms," according to IMDb, will likely be out next year. How does she stay so fit while keeping so busy? Read on to see 7 ways Elizabeth Hurley stays in shape and the photos that prove they work—and to get beach-ready yourself, don't miss these essential 30 Best-Ever Celebrity Bathing Suit Photos!
`
1
She Does Not Eat Processed Food
"There are a lot of extra calories in processed foods that are just wasteful," Isabel Smith, MS, RD, CDN, and founder of Isabel Smith Nutrition, tells our sister site Eat This, Not That!, which adds: "Every time you break for a snack or sit down for a meal, it's an opportunity to fuel and nourish your body. Processed foods are often lacking in fiber and nutrients that help fill you up, which can lead to overeating later. Opt for whole foods as often as possible to fuel yourself more efficiently."
2
She Practices Mindful Eating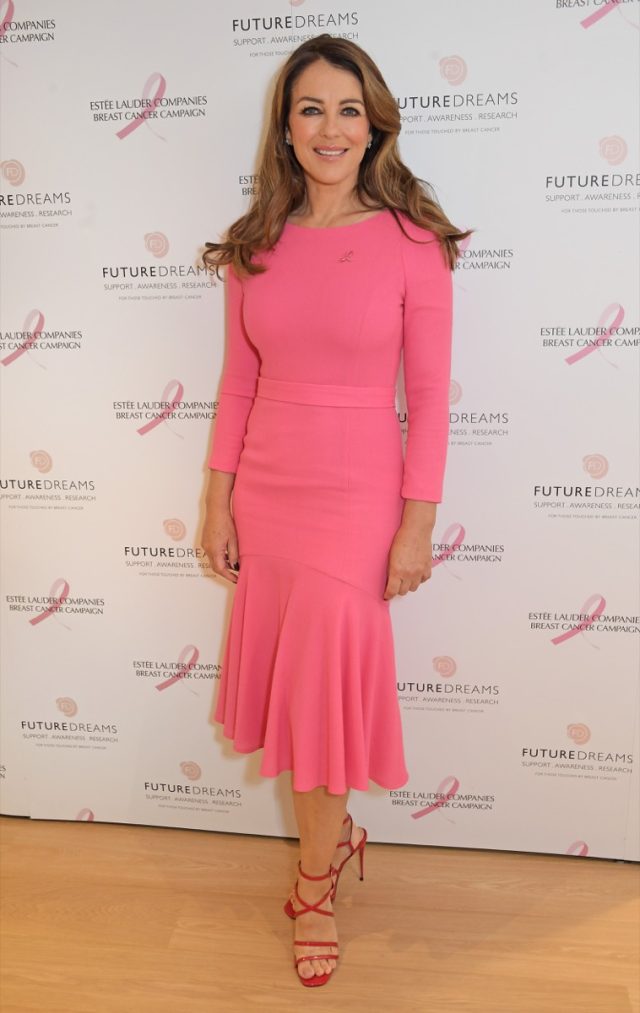 At one spa, "I learned to sit still, put my phone down, and enjoy my food," she said. "Our brain is actually very important. We think that eating is about our stomach, but actually it has a lot to do with our brain and our biology and our chemistry. Our hormones are involved, our serotonin level is involved, our neurotransmitters. So there's a lot of things that are happening below the surface that we aren't really in touch with. But one of the things that really blows me away is about our mindset, about how our mindset impacts how our body processes food. And this is why it's so important to have a good relationship with food," Dr. Susan Albers told the Cleveland Clinic.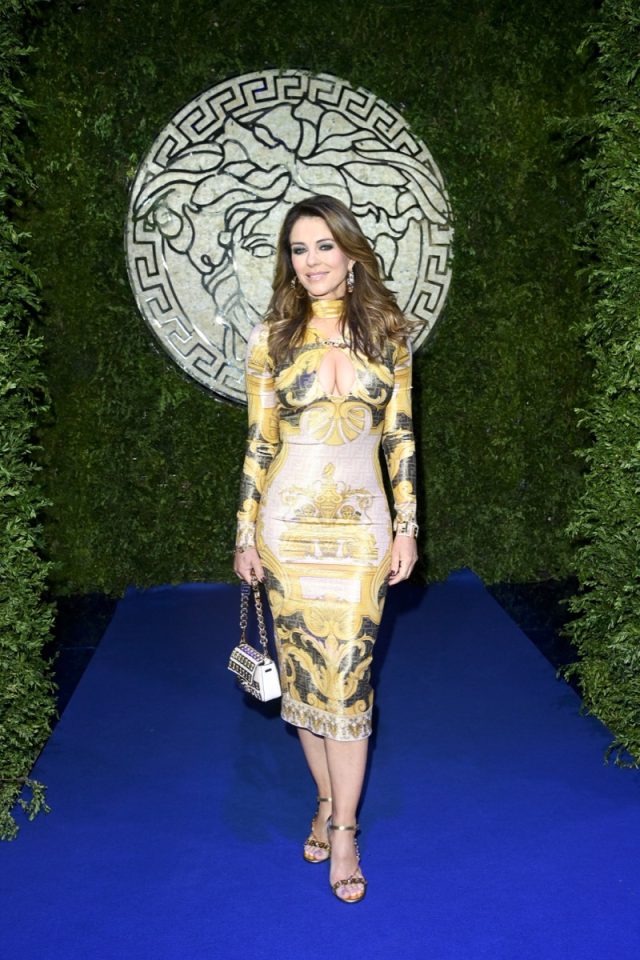 "I like simple, natural, easy food. I don't really like food with a lot of chemicals or additives," she told The Cut. "When I'm at home in the country, I always try and eat food that's grown locally. That goes for meats and vegetables." She continued: "All through summer we eat fruit and vegetables from my own garden. I used to have a small organic farm, and all the meat my son ate was from the farm. Obviously, that's not possible for most people, but supporting local farmers wherever you live is a good thing."
4
She Starts Her Day With Warm Water
"'It tastes fairly disgusting," she told Daily Mail UK. "But it's fantastic for your digestive system." Water at any temperature has health benefits. "So how much fluid does the average, healthy adult living in a temperate climate need?" says the Mayo Clinic. "The U.S. National Academies of Sciences, Engineering, and Medicine determined that an adequate daily fluid intake is:
About 15.5 cups (3.7 liters) of fluids a day for men

About 11.5 cups (2.7 liters) of fluids a day for women
These recommendations cover fluids from water, other beverages and food. About 20% of daily fluid intake usually comes from food and the rest from drinks."
5
She Doesn't Do Any "Set Exercise, Per Se"
"I don't really do any set exercise, per se, because I prefer to get my exercise from doing something than being in the gym," she has said. In fact, she'd prefer gardening. "I do as much outside during the winter as I do during the summer, I'd rather do housework than go to the gym. I'd rather scrub a mirror—it does just as much. I believe in gentle exercise and lots of it."df44d9eab23ea271ddde7545ae2c09ec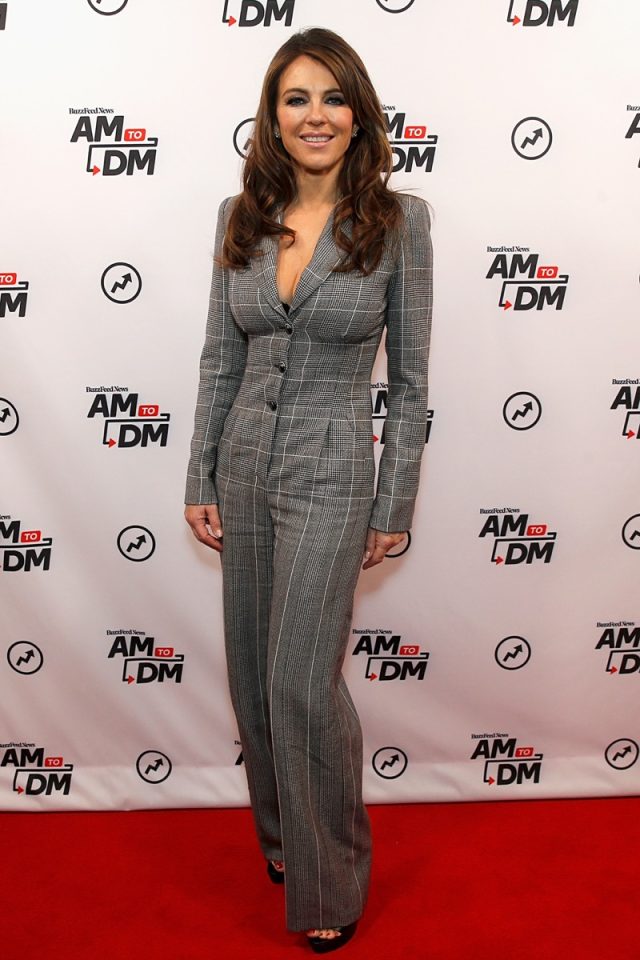 "Aim to get at least seven hours of sleep a night so that you have the energy to tackle everyday demands. Waking up refreshed will help you make smart decisions and stick to your diet and exercise plan. Sleep can help boost your motivation and willpower, making it easier to fend off temptations," says the Mayo Clinic.
7
She Has a Holistic Approach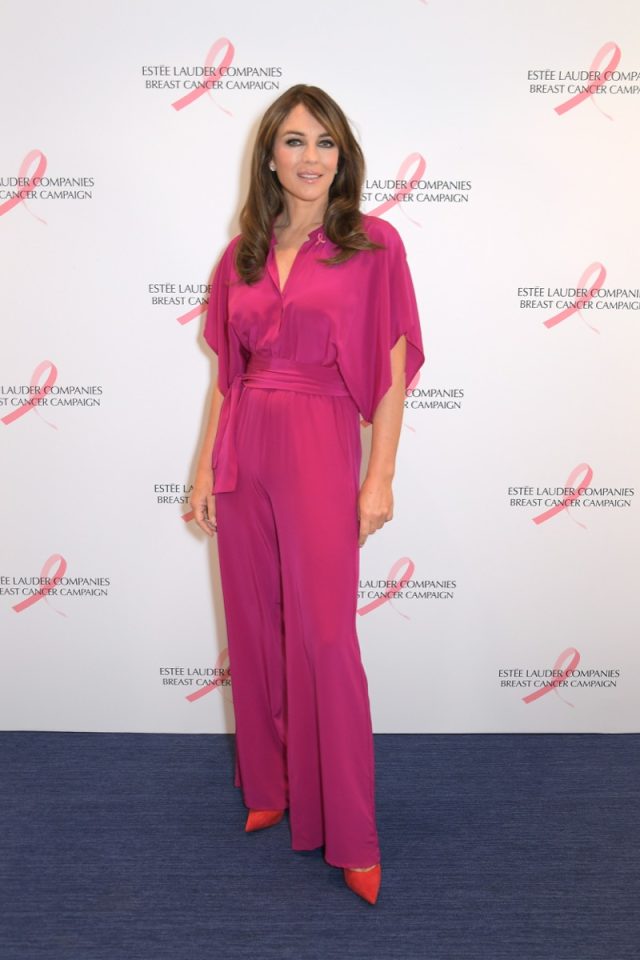 Hurley nourishes herself. "When your body and mind are fatigued, you may misread hunger cues. The next time you find yourself wandering into the kitchen or mindlessly snacking at your computer, ask yourself if you may be tired rather than hungry. It's common to mistake fatigue or emotions for hunger," says the Mayo Clinic.
---