Miss Universe Finalists in Bathing Suits Stun in Israel
"Know that you are unique and that's what makes you beautiful."
Last night, the 70th Miss Universe beauty pageant in Israel's southern Red Sea coastal city of Eilat crowned its winner: Miss India, Harnaaz Sandhu. She urged those watching, particularly young people, to "know that you are unique and that's what makes you beautiful, stop comparing yourself to others" and added "I believed in myself, and that's why I'm standing here today." One of the components of the competition is the long-standing bathing suit competition. Read on to see what the 10 contestants, including the winner, looked like—and to get beach-ready yourself, don't miss these essential 30 Best-Ever Celebrity Bathing Suit Photos!
1
Miss India, Harnaaz Sandhu—The Winner!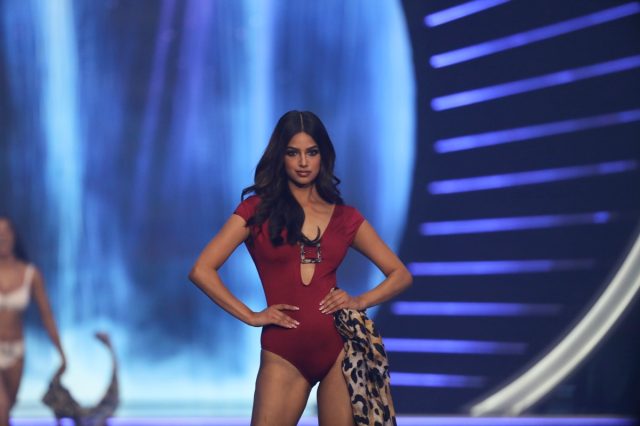 Harnaaz Sandhu from Punjab, India, was crowned Miss Universe last night. She does yoga to keep it calm. "Yoga and meditation helps me to connect and integrate with my consciousness and helps me tap into a connection with my surroundings in a much deeper way," she wrote on Instagram recently.
2
Miss Philippines, Beatrice Gomez
Afgter making history as the first openly bisexual woman to be crowned Miss Philippines, Beatrice Gomez made it into the final rounds of Miss Universe. She was once a soldier. "'Tell me and I forget. Teach me and I remember. Involve me and I learn,'" she once captioned an Instagram post, quoting Benjamin Franklin. She added: "I had the honor of learning basic rifle marksmanship straight from the best snipers of Ph Navy as part of the Pagsasama Exercise 2021 to enhance the readiness and inter-operability of the reserve and regular force."df44d9eab23ea271ddde7545ae2c09ec
3
Miss Paraguay, Nadia Ferreira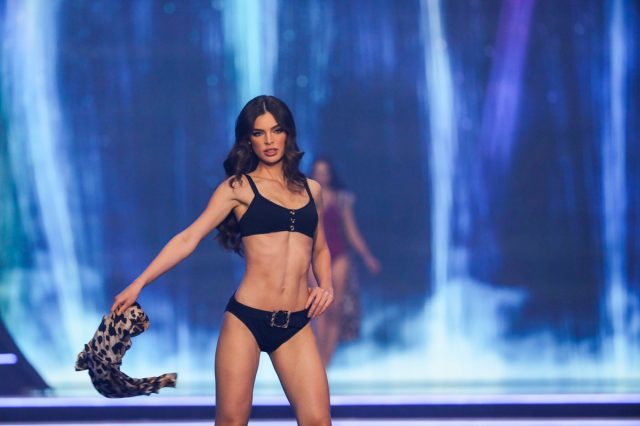 Runner-up Nadia Ferreira said of the pageant prelims: "I still can't believe this just happened, days are going so fast that I can't even realize, that could only be because I'm enjoying this journey! 
My heart is fulfilled with love and happiness, I'm officially PARAGUAY in the eyes of the world.
Thank you GOD for all this blessings, for this wonderful family, for my mother, my national organization, my team and all of you who are supporting me from abroad. Each one of you have been an important piece in this roller coaster of emotions!! THANK YOU!!"
4
Miss Vietnam, Nguyen Huynh Kim Duyen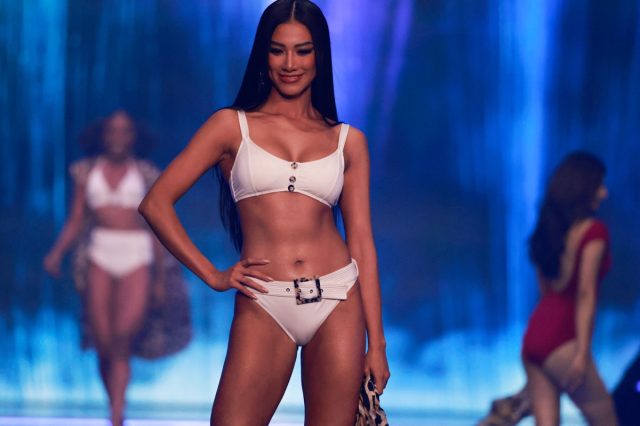 She said of the process: "I just want to say thank you for all of your love. Because of your support and encouragement, I had my amazing Miss Universe journey! This is the biggest dream in my life and I believe that I have enjoyed every moment at Miss Universe! I am forever grateful for all the love and support from my family, my parents, my brother, my relatives and my friends. I would like to express my gratitude to Unimedia Team for accompanying me on this journey. Everyone has become my biggest motivation! I am eternally grateful to the Designers, stylists, Makeup Artists, Photographers, Film-makers, Journalists/media reporters and fans for supporting me in this journey!"
5
Miss Aruba, Thessaly Zimmerman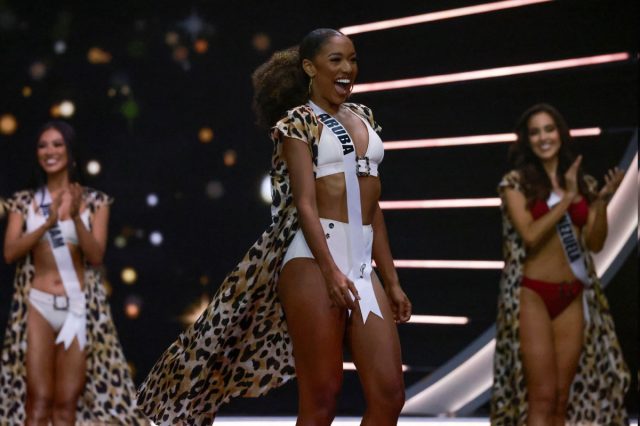 She said of the preliminaries: "Still mind blown about last night at the preliminary show of @missuniverse . It was such an honor to be able to stand on that stage and say Aruba's name out loud and carry it with pride on my sash through out the competition."  Thank you to each and every one of you that helped make my dream come through 🙏🏾❤️.
6
Miss Colombia, Valeria Ayos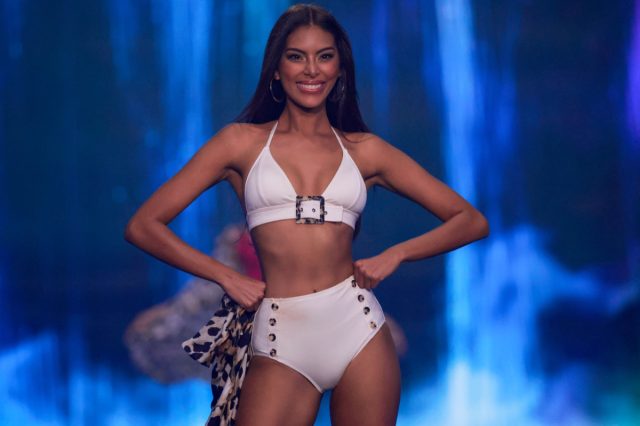 Said she: "Majestuoso es el vestido de gala que lucí en la preliminar @missuniverse. Su diseñador, Alfredo Barraza, logró crear y confeccionar, especialmente para mí, un radiante atuendo que me hizo sentir extraordinaria en pasarela. Gracias a Dios y a todos por su apoyo. Sigo trabajando para llevar la tercera corona de Miss Universe al país. Los amo Colombia." Which translates to: "The majestic ball gown that I wore in the preliminary @missuniverse±Its designer, Alfredo Barraza, managed to create and tailor, especially for me, a radiant outfit that made me feel extraordinary on the catwalk. Thank you God and everyone for your support. I am still working to bring the third Miss Universe crown to the country. I love you Colombia."
7
Miss Japan, Juri Watanabe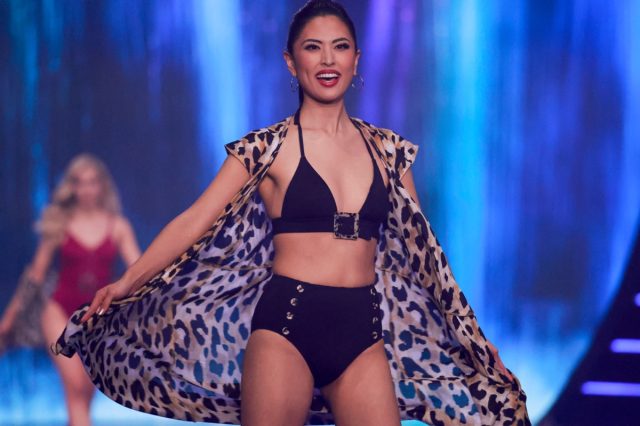 Before the show, she said on Instagram: "Before I go on stage, I would like to take a moment to thank the @missuniversejapan team for all the support they've given me to get to this point. There were countless hours and effort on their end for me to not only get to Israel, but also for me to evolve into who I am now. Tonight, I'm standing on stage not just as Juri Watanabe, but as the Miss Universe Japan Team and Japan. I left everything on stage during the preliminary round but I'm itching to show more. So now we pray for me to have another chance of giving it another 200% on stage."
8
Miss Singapore, Nandita Banna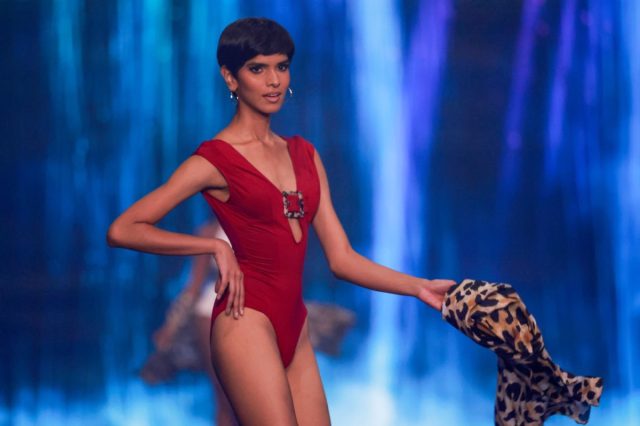 Of a particularly customized piece—which "weaves the intricacies ranging from familiar landmarks to notable incidents that make up Singapore's unique stories into a cohesive map of our mighty red dot"— Banna said "Capturing the minute details of Singapore helps us to understand our roots and reflect on how far we have come while setting a solid foundation for us as we strive towards our future. The head piece with the five stars arising represents the country's values of Democracy, Peace, Progress, Justice, and Equality therefore, reminding us of how each is a beacon of light to guide our way."
9
Miss France, Clemence Botino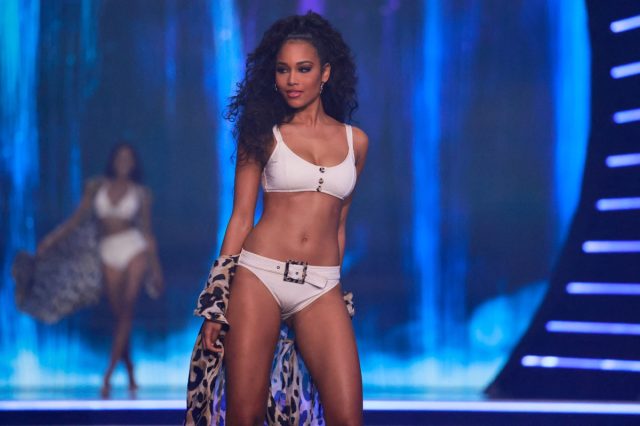 Botino, despite being fully vaccinated, nearly missed the competition, due to contracting COVID before the event. But after a 10 day quarantine, she was allowed back in to participate.  "Somebody is out of quarantine," she posted on Wednesday from the airport in Tel Aviv heading to Eilat. "Happy to catch the sun again," she added.
10
Miss South Africa, Lalela Mswane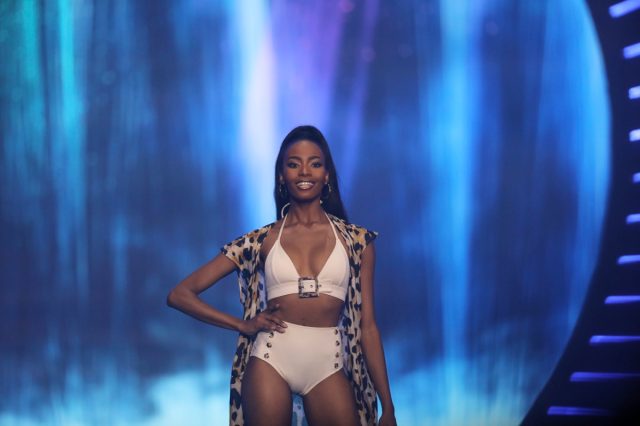 The second runner up had a great time in Haifa. "I always thought South Africa has the friendliest people on earth but it might be rivaled by Israel," she told the Jerusalem Post.
---