7 Ways Demi Moore Stays Swimsuit Ready—With Photos
The actress has had a struggle finding balance and self-love.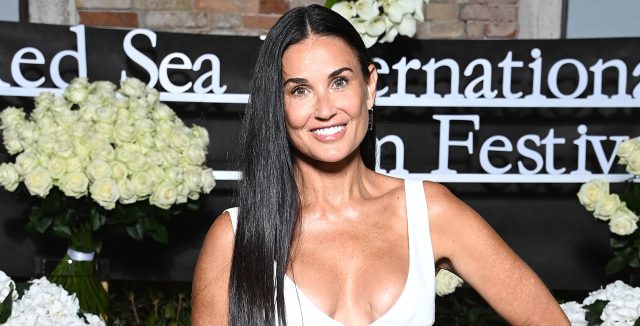 Legendary actress Demi Moore has starred in some of Hollywood's most well-known and beloved movies, including films like Ghost, Indecent Proposal, and St. Elmo's Fire—and in some of the most beloved photos. She has graced several magazine covers and appeared in campaigns. Last year, she was a model in Rihanna's SavagexFenty show, just before she turned 58. And she's an awesome Instagram poster—last week posting a photo of herself jumping in mid air in a swimsuit. Read on to see seven ways Demi Moore stays in shape and the photos that prove they work—and to get beach-ready yourself, don't miss these essential 30 Best-Ever Celebrity Bikini Photos!
In her 2019 autobiography, Inside Out, Moore revealed that she used to obsess over her weight, especially when she was preparing for a film. "It was my job to fit into that unforgiving military uniform I'd be wearing in two months in A Few Good Men," Moore wrote. "I couldn't stop exercising…I would be on display again, and all I could think about was my body, my body, my body…I doubled down on my already over-the-top exercise routine. I cut out carbs, I ran and I biked and I worked out on every machine imaginable." However, when preparing for her role in G.I. Jane, Moore wrote that she had to stop. "I had reached my limit," she said. 'When I got home to Idaho, I had an epiphany in the shower one day: I just need to be my natural size." Moore gave up hard exercising, and started embracing her body. df44d9eab23ea271ddde7545ae2c09ec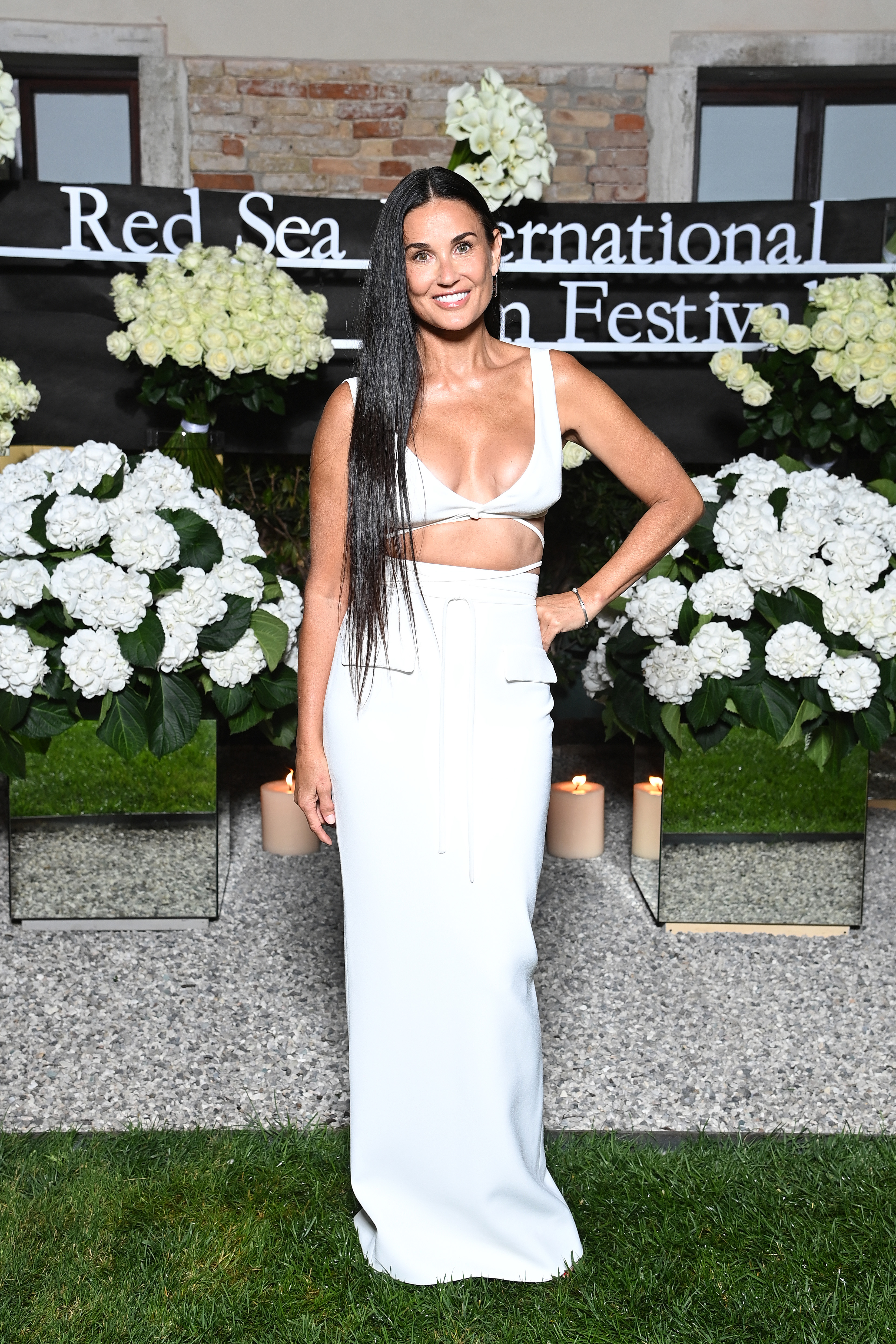 Celebrity Health Fitness reported that the actress follows a vegan and raw food diet. Moore is an animal rights activist, and has supported PETA's campaign to remove elephants from circuses. Vegan and vegetarian diets are said to have a lot of health benefits. Nosh Detox founder and nutritionist, Geeta Sidu-Robb, told Cosmopolitan that veganism can help people sleep better. "Due to the increased consumption of vitamins such as magnesium and calcium, you will have a more regulated and effective sleep cycle," said Sidu-Robb. "Magnesium helps improve your sleep health whilst calcium helps aid a healthy sleep cycle. We all know a lack of sleep can put us in a bad mood," she said. 
3
She Works Out To Preserve Her Body
Moore has stopped exercising to lose weight, she now exercises to stay fit and toned. Moore's trainer, Gregory Joujon-Roche told OneBodyOneLife.com, that Moore enjoys doing exercises like ab and bicep curls to tone certain areas. "She wants to preserve her arms, stomach, lower body," he says.
On her Instagram in 2019, Moore revealed that she'd started working out again, after a four-year break. Her go to? Dancing. Moore has been dancing since she was a child, has danced for a few of her roles, namely Striptease, and shares several videos on Instagram of her dancing. 
5
She's A Fan Of The Mirror Workout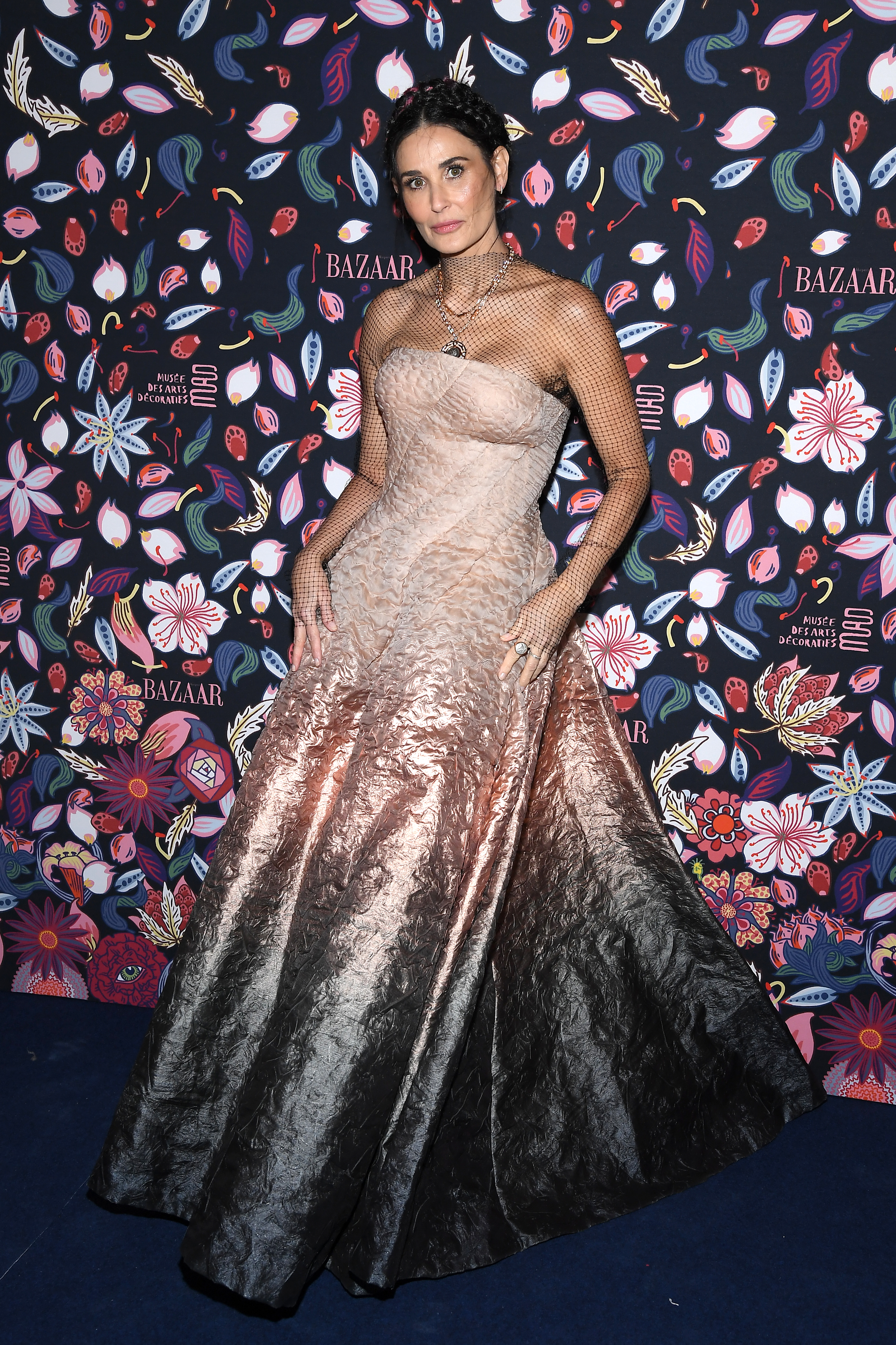 Women's Health reported that Moore is a fan of low-impact dance cardio workouts. Her favorite workout is from Mirror, an at-home workout that allows you to work out in front of the mirror. In this Instagram video, Moore is seen doing planks, plie squats, and stretches. 
6
She Avoids Processed Foods And Snacking
While Moore has struggled with an eating disorder and obsessive healthy eating in the past, she does try to eat clean. According to Koko.com, Moore eats like an endurance athlete, which includes carbohydrates, lean protein, and lots of water. Moore also says, "I only eat when I'm hungry, and stop when I'm full. But always healthy food, no snacks."
7
She Embraces Her Body's Changes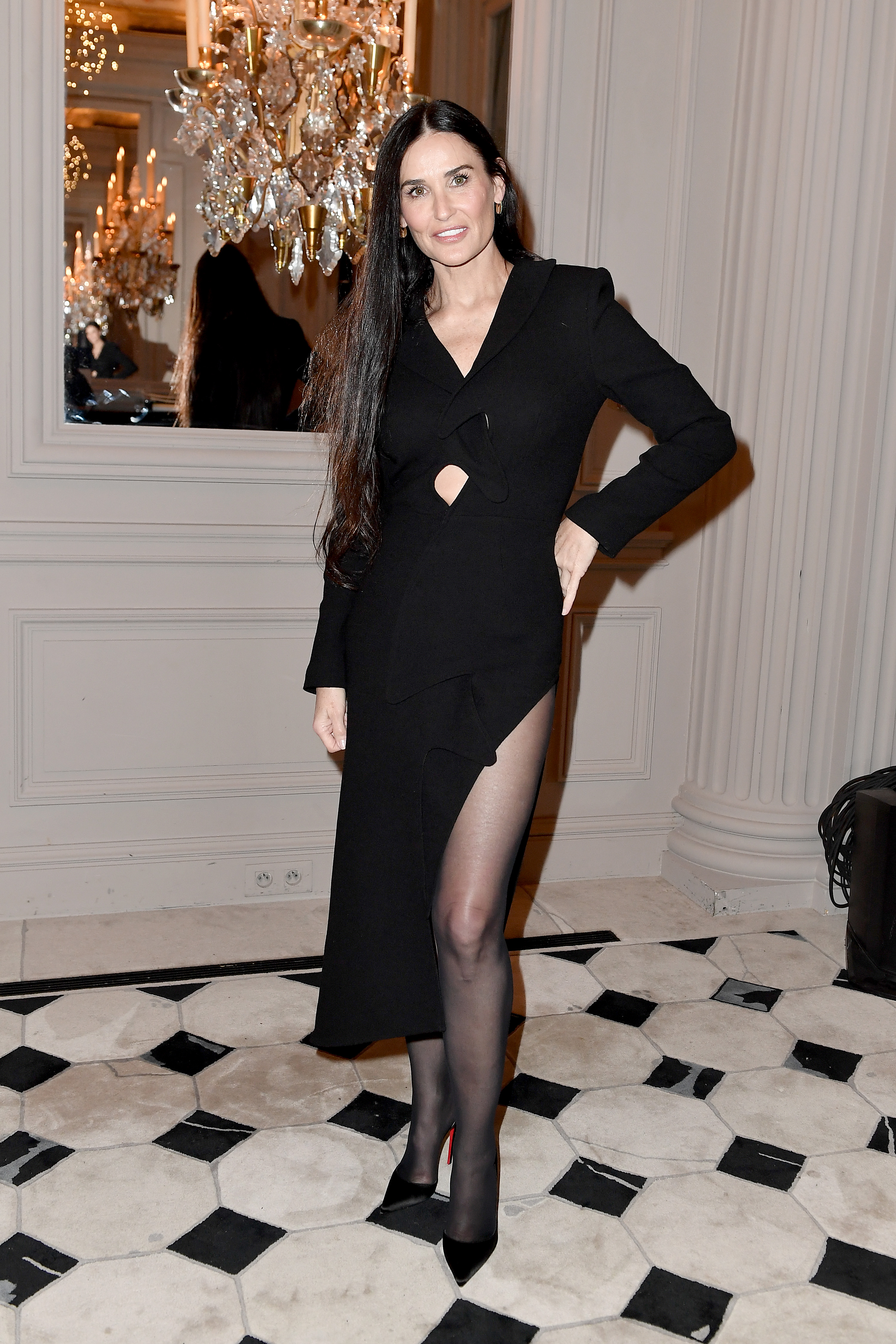 For Moore, body-positivity means loving her body at all times, even when it changes, or isn't considered the ideal. "I have had a love-hate relationship with my body," she told Harper's Bazaar. "I sit today in a place of greater acceptance of my body. And that includes not just my weight, but all of the things that come with your changing body."
Anna Bechtel is a freelance writer currently based in Hamden, CT.
Read more
---