Ashanti in Bathing Suit Celebrates 41st Birthday in Bahamas 
Here's how the singer maintains her fit figure.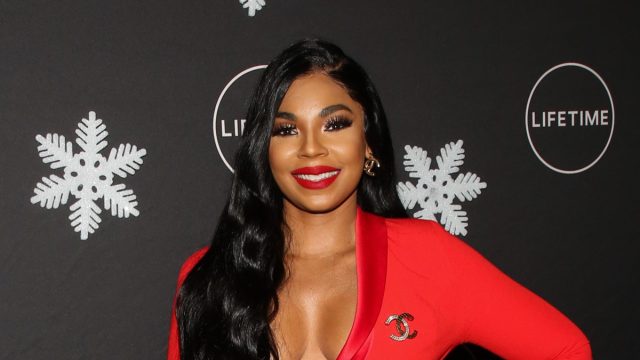 Happy birthday, Ashanti! The singer celebrated her 41st trip around the sun during a recent vacation to the Bahamas, steaming up the island with her super fit swimsuit body. She even wore a white swimsuit top with tie-dye shorts on the plane, flaunting her washboard abs. How does the 41-year-old keep herself so fit? She is totally dedicated to health and wellness. Read on to see 10 ways Ashanti stays in shape and the photos that prove they work—and to get beach-ready yourself, don't miss these essential 30 Best-Ever Celebrity Bathing Suit Photos!
Ashanti is a pescatarian and eats incredibly clean. "I cut out a lot of meat," she told People about her lifestyle change. "I think again, self-health and self-awareness are so important. All of that stuff is so important to maintaining your body, knowing what's in your food, the GMO's and the chemicals, and I'm super aware of this stuff." However, she notes that "to have balance, you have to eat clean and you have to work out," but also, "you have to allow yourself at least two cheat days so that it doesn't become too strict."
"When I'm home in NYC, I have a trainer, Raheem. We do weight training, cardio, running. I'm kind of a tomboy and I'm very competitive so I never want him to beat me. Sometimes he has me work on mobility, other times endurance, and then we'll go for strength. I think it's important to mix it up and hit different parts of your body. We'll do the Stairmaster, lots of core work," she told Parents. 
3
She Works Out Five Days Per Week
df44d9eab23ea271ddde7545ae2c09ec
Ashanti is very consistent with her workouts. "I try to get four to five days in a week with my trainer. When I know I'm going for something specific, like preparing for a role, I try to definitely make it five. When I knew I was going down to Trinidad for carnival, for example, we had like two months. So I said, 'Look, I have to be in this little itty bitty costume!' We maybe missed a couple of days but I was really strict with that one," she told Parents. 
Ashanti told Parents that she was "obsessed" with cycling and would even do two-a-day classes. "I would try to do two classes in a day because I would sweat so much and I loved it!" 
"There is this new thing my trainer had me do the other day and it was so amazing. I don't know the exact name for it but you're in a plank so you're holding your body weight up with one side, your left side for instance. And then you take your right arm and you're pulling a weight towards you. So you're on the ground and you're pulling the weight. And I could feel everything tightening up on the sides, from my shoulder to my toes and I'm just like, 'Oh, this is something that's going to be really, really cool if I continue it.'' she told Parents.
6
She Hates This Exercise
There is one exercise move that Ashanti has never liked. "I hate burpees! I cannot stand burpees but they are so good for you. And I remember this goes back all the way to middle school gym class where they would call them squat thrusts," she told Parents. 
7
Her Trainer Holds Her Accountable
"I definitely try to do stuff when I'm not with my trainer and he's always paying attention to what I am or am not doing though," she told Parents. "So for instance, I had a cheat day last Saturday morning so I had pancakes and he DMed me and he's like, 'What is that? Are you doing crunches after?' When I'm not at home, he'll text me a workout and I'll try to get it done. I'll try to do crunches and jump rope and pushups and stuff on my own. I try!"
"I don't always feel like working out but finishing a gym session is the best feeling," Ashanti confessed to Parents. " I did that like two weeks ago. I was l so out of it and I was like, 'I don't feel like it.' We were in New York. It was raining. It was gloomy. It was cold. But I pushed myself and I went and I put it on my Insta stories and I'm laying on the floor in the gym and I was like, 'Oh my gosh, I was so dead before I got here. And I'm even more tired now but I'm so proud of myself that I actually did the workout.'"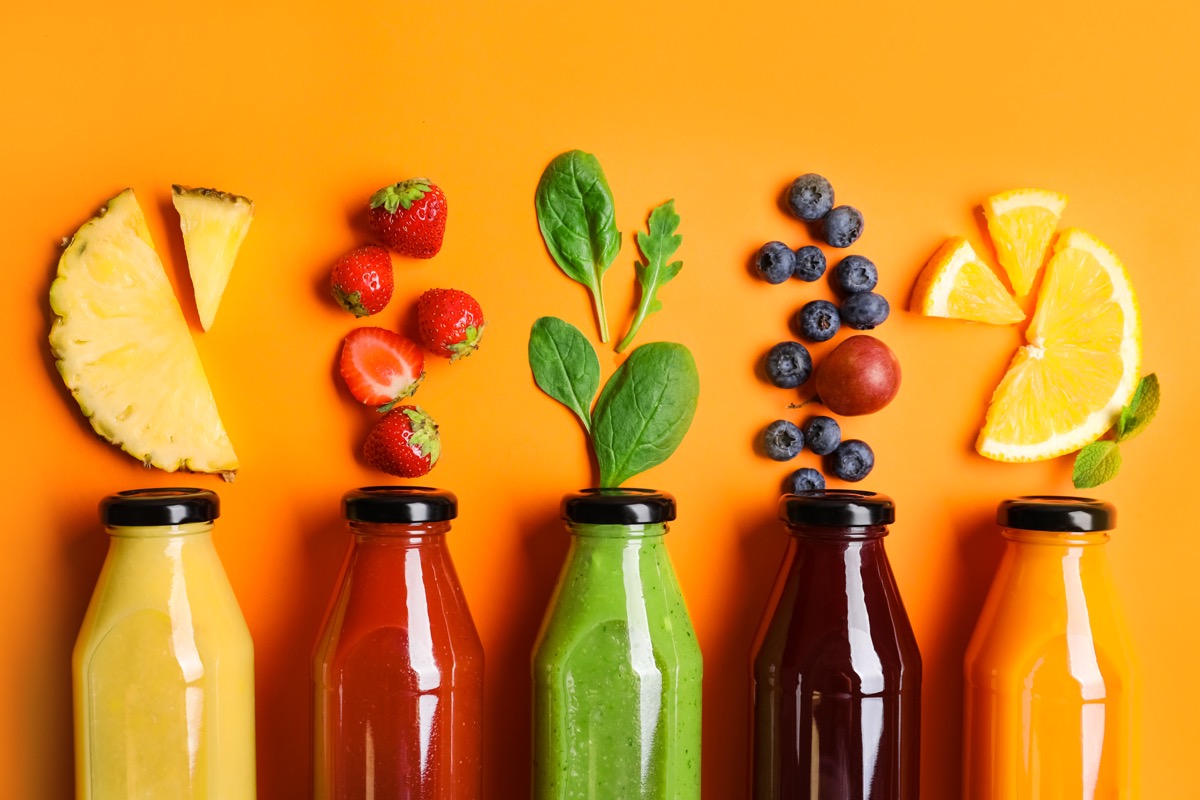 "I'm really into green juices. I'm glad I got one today! I'm actually drinking one now. And I'll make a plant-based protein smoothie to snack on in between as well. I also like the No Cow bars. The raspberry one is the best," she told Parents.  
Ashanti told Black Doctor that she does regular colonics. "I'm going to be honest with you. This may be TMI but a great colonic does wonders. Wonders, I promise you," she confessed. "Colonics and squats and cut out fried foods."
Leah Groth has decades of experience covering all things health, wellness and fitness related.
Read more
---