Bella Hadid Shares Wellness Tips That Got Her Bikini-Ready
The supermodel looked fit on the stony steps.
Supermodel Bella Hadid was born from good stock—her mom is a former model and her siblings are models—but that doesn't mean she was born healthy. She has to work for it. The payoff is clear in her recent Instagram photo, in which, hair braided under a bandana, she poses in a bikini and a sarong, sitting on some stony steps. Read on to see 5 ways Bella Hadid stays in shape and the photos that prove they work—and to get beach-ready yourself, don't miss these essential 30 Best-Ever Celebrity Bikini Photos!
`
1
She Keeps Her Fridge Organized And Full of Healthy Foods
Hadid Instagrammed a photo of the inside of her fridge a few years back. "If anyone wants me to shop and organize their refrigerators I work mornings," the supermodel captioned the photo. Inside was the inspiration for your next grocery shopping list: Justin's almond butter, 365 cashew butter, Siggi's yogurts, Stumptown coffee, BluePrint juices, Harmless coconut water, kombucha, raspberries and other berries, celery sticks, carrots and hummus.df44d9eab23ea271ddde7545ae2c09ec
2
She Tries to Feel Good Year Round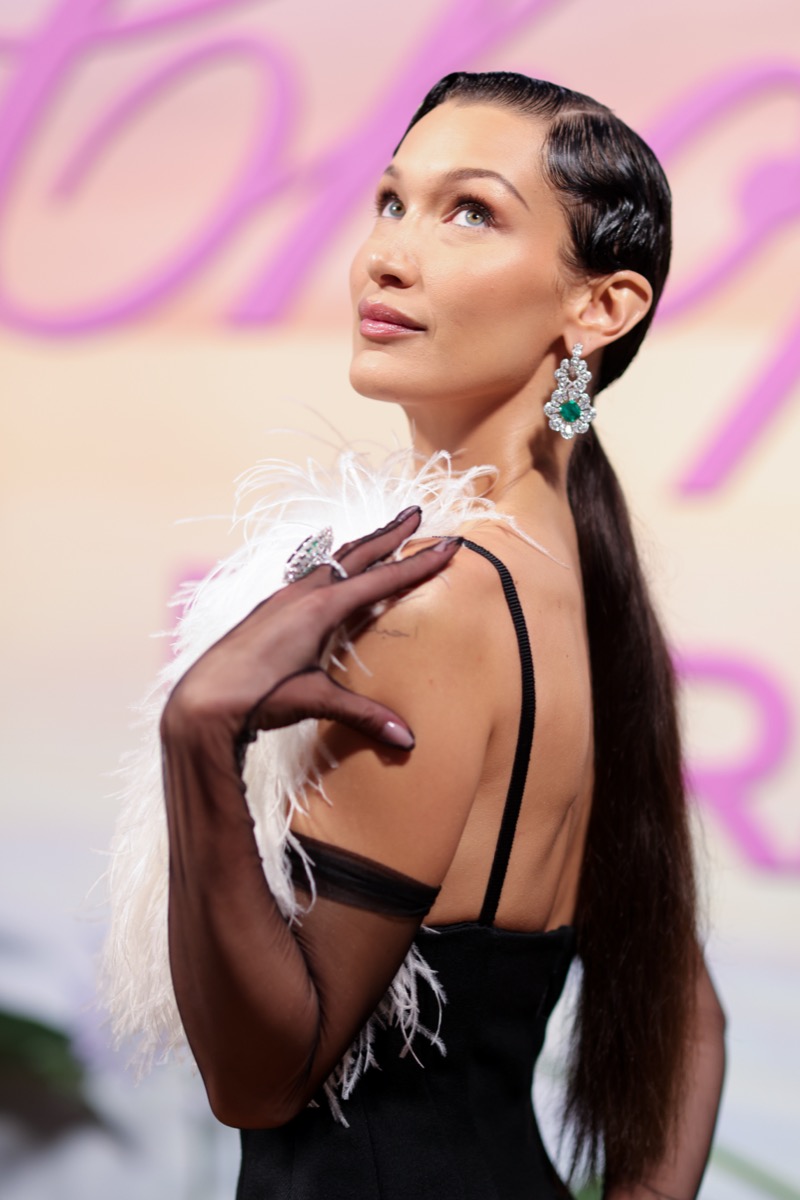 Hadad has worked with nutritionist Charles Passler on her meal planning. Regarding his work with celebrities, "my goal is to help them be able to maintain that actual body composition 365 days a year so that they're not scrambling at the 11th hour to be sure that they are going to fit into a dress or fit into a bikini," Passler told People. For Hadid: "It's adequate protein, adequate fat, and lots and lots and lots of nonstarchy vegetables," said Passler. "That is typically the most bulletproof, easiest, soundproof way to make sure that somebody stays on track."
3
She Eats an Early Dinner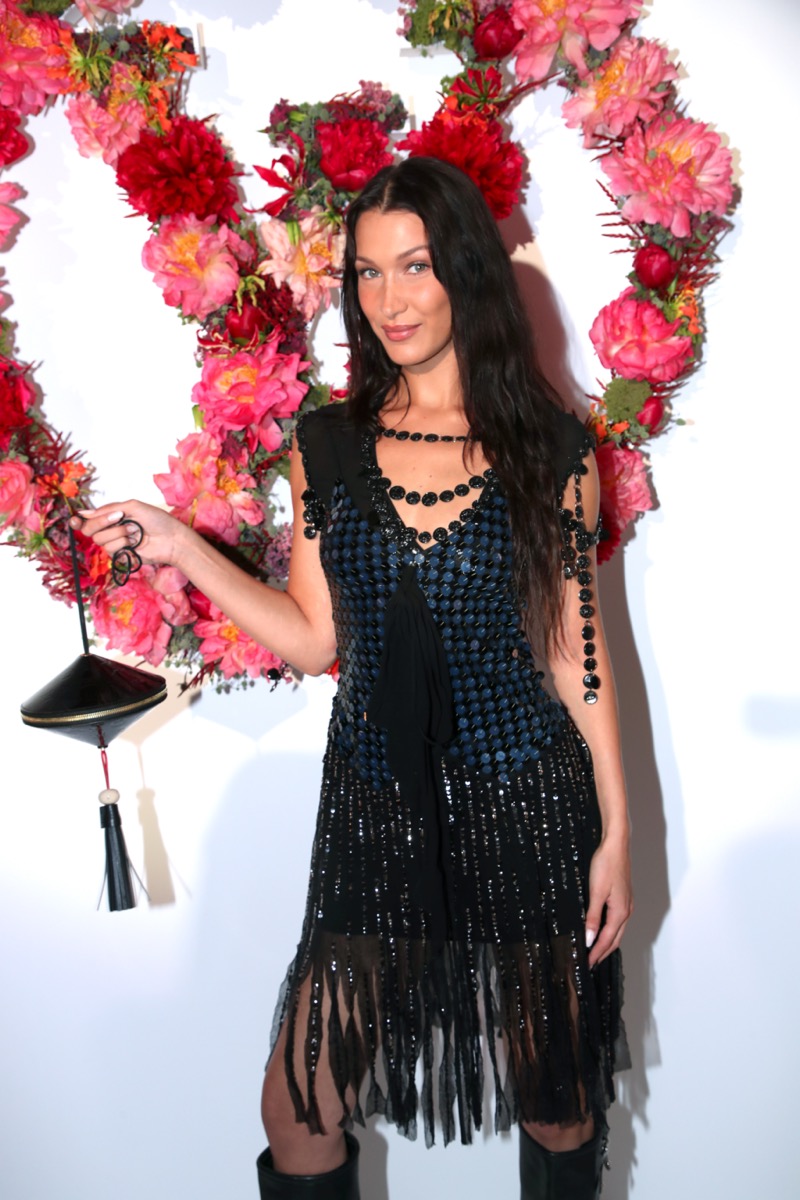 Whether it's because she had early family dinners or for health reasons, Hadid doesn't like a big late night meal. "All of my friends are like, 'What do you mean, 7? Let's go at 10.' Ten is my bedtime," she told Harper's. "The goal is to finish eating dinner, and any dessert, at least 2-3 hours before bed,"  Sydney Greene, MS, RD, from Greene Health tells Eat This, Not That!. "For most [people], with hectic workdays, this is not entirely realistic so set a non-negotiable 1 hour before bed that is food-free. Research shows that those who go 2-3 hours without eating before bed have a decreased cancer risk, insulin resistance, and inflammation."
4
She Goes Hard During Workouts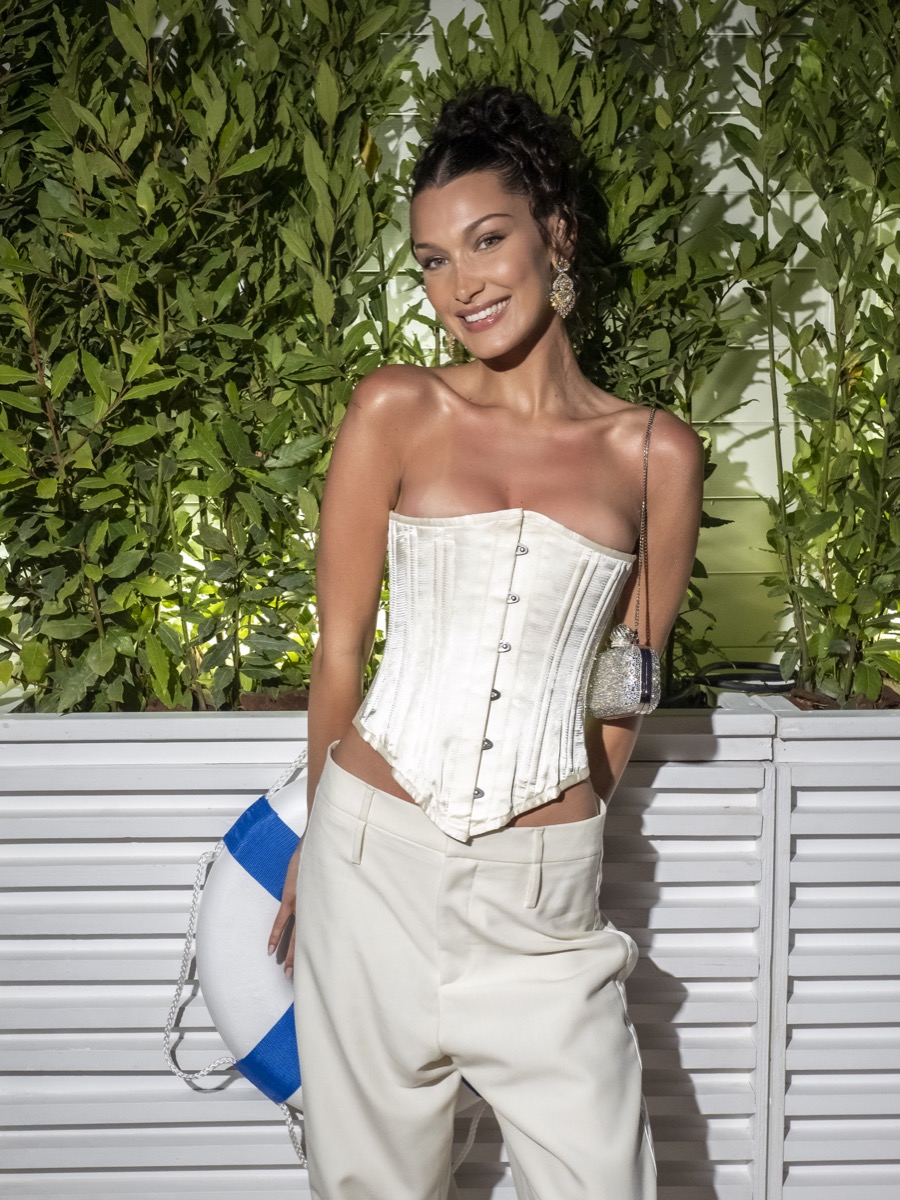 "I train and I work out hard for two hours — I don't like to do the whole yoga thing. I think yoga is calming, it's amazing, but if I'm going to go for it, I'm going to go hard," Hadid said in an E! News interview. "For decades, competitive athletes have added brief bouts of strenuous exercise to their workouts to boost their performance. Known as interval training, this practice is now moving into the mainstream, bolstered by emerging evidence of its health benefits for all sorts of people, including those with heart disease," reports Harvard Health.
5
Here's a Sample Workout She Has Done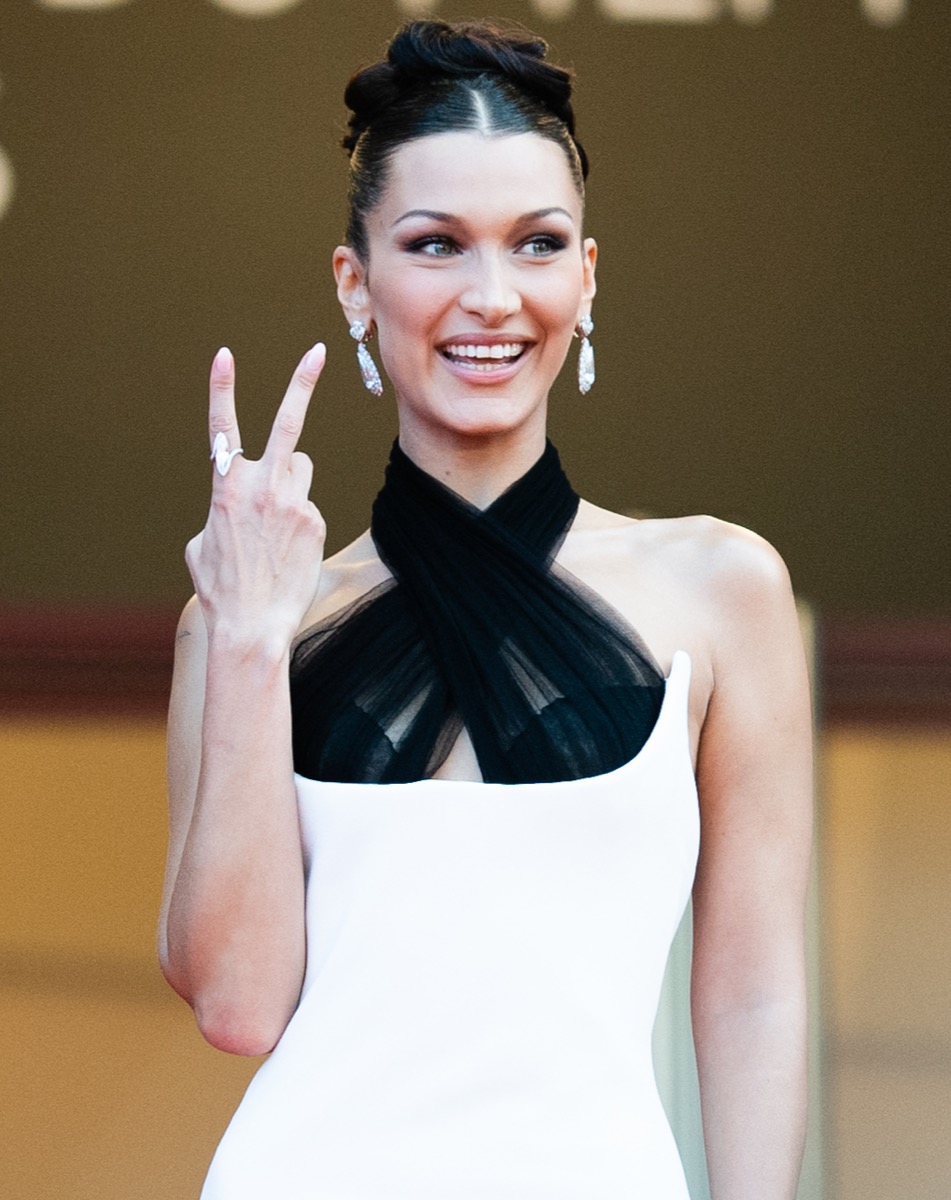 What's your daily workout? "When time is on my side, I train with my coach for intensive sessions. I run non-stop for 20 minutes followed by a boxing session and finally a series of weights targeting the abs and glutes. We keep the routines varied, so the sessions are always fun," she told Vogue France. To sculpt her curves: "Definitely boxing. But also Body Ballet, I've only tried it out once but I can see the long term results amongst my friends." For washboard abs: "Nothing other than boxing and a series of targeted ab workouts."
---