Blake Lively Promotes Ryan Reynolds' New Movie With Cheeky Selfie
Don't miss this or you'll be "bummed."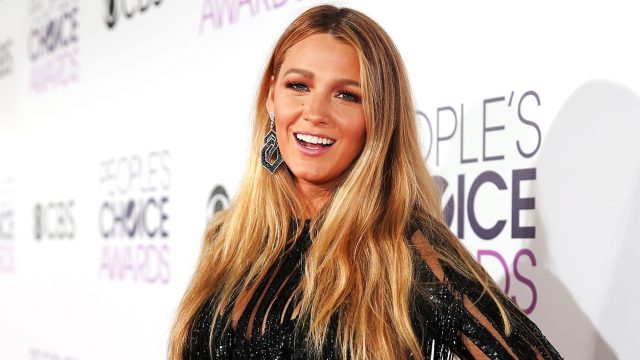 Blake Lively and Ryan Reynolds have a supportive marriage—especially when it comes to one another's new projects. "Go see @freeguymovie this weekend or you'll be bummed," Lively posted cheekily on Instagram today, with an image of herself in a bikini, backside to camera—and a Photoshopped Ryan Reynolds, who's film Free Guy is out tomorrow, making a yowza face, popping out of a pool. He's not alone in feeling that way. Blake has amazed many with her fit figure. How does she do it? Read on to see 5 ways Blake Lively stays in shape and the photos that prove they work—and to get beach-ready yourself, don't miss these essential 30 Best-Ever Celebrity Bikini Photos!
1
She Removed Soy to Get Fit For The Shallows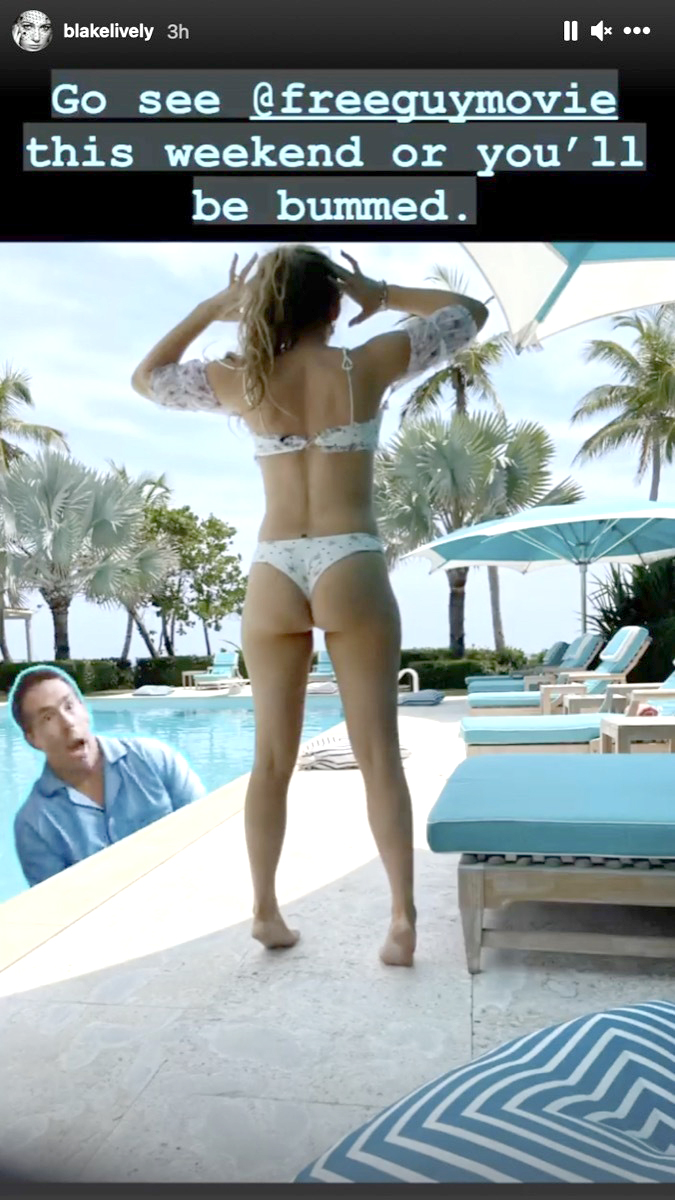 To lose weight for her hit film The Shallows…"Once you remove soy, you realize you're eating no processed foods," Lively explained in an interview with Australian radio hosts Kyle and Jackie O' Henderson. "So that's basically what I did. No processed foods and then working out." Easy? Not entirely. "[It] seems like, 'Oh, that's really easy to cut that out,' but then you realize there's soy in everything," she said. "Like, everything you eat, there is soy in it. Even if it's healthy, Whole Foods-organic stuff, there's always soy in it."
2
She's Learned That Feeling Insecure Can Be "Silly"
df44d9eab23ea271ddde7545ae2c09ec
After giving birth, no one could provide Lively with samples that would fit. "It doesn't send a great message to women when their bodies don't fit into what brands have to offer. It's alienating and confusing," said Lively. "I wish I felt as confident then as I do now, a year later looking back. That body gave me a baby. And was producing that baby's entire food supply. What a beautiful miracle. But instead of feeling proud, I felt insecure. Simply because I didn't fit into clothes. How silly is that in retrospect."
3
She Knows to Value Sleep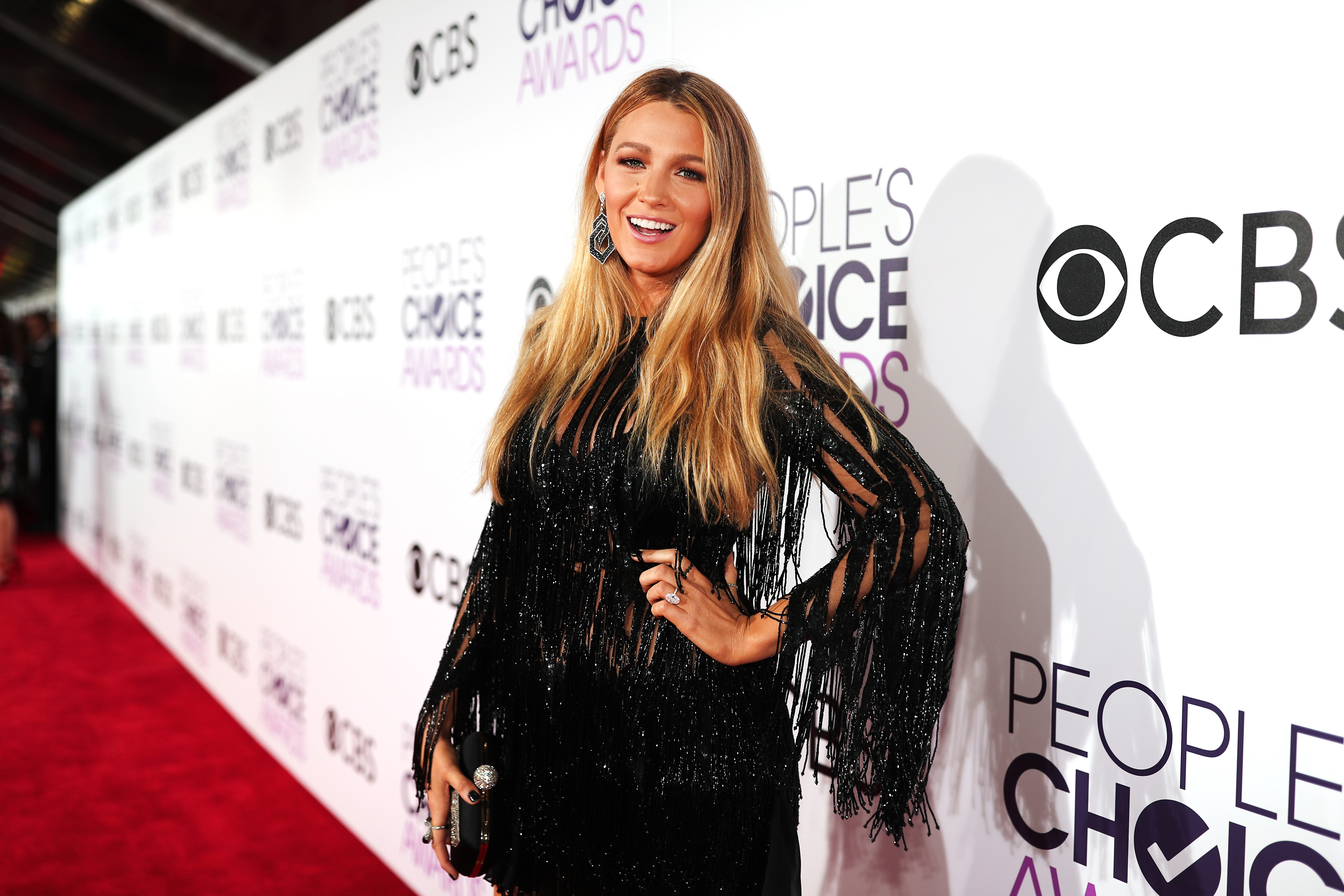 "Actress Blake Lively's trainer is emphasizing an essential component for healthy living that's so easy to underestimate: sleep," reports Self. "Don Saladino, who has trained celebrities like Lively and her husband, Ryan Reynolds, actually values shut-eye so much that he tries to make it to bed at 9 P.M. every night. 'When I meet with my clients, the first thing we talk about is sleep, then stress levels, then nutrition,' Saladino told the Daily Mail. 'The exercise we leave for last because that's the easiest thing to take care of.'"
4
She Trained Hard for the Shallows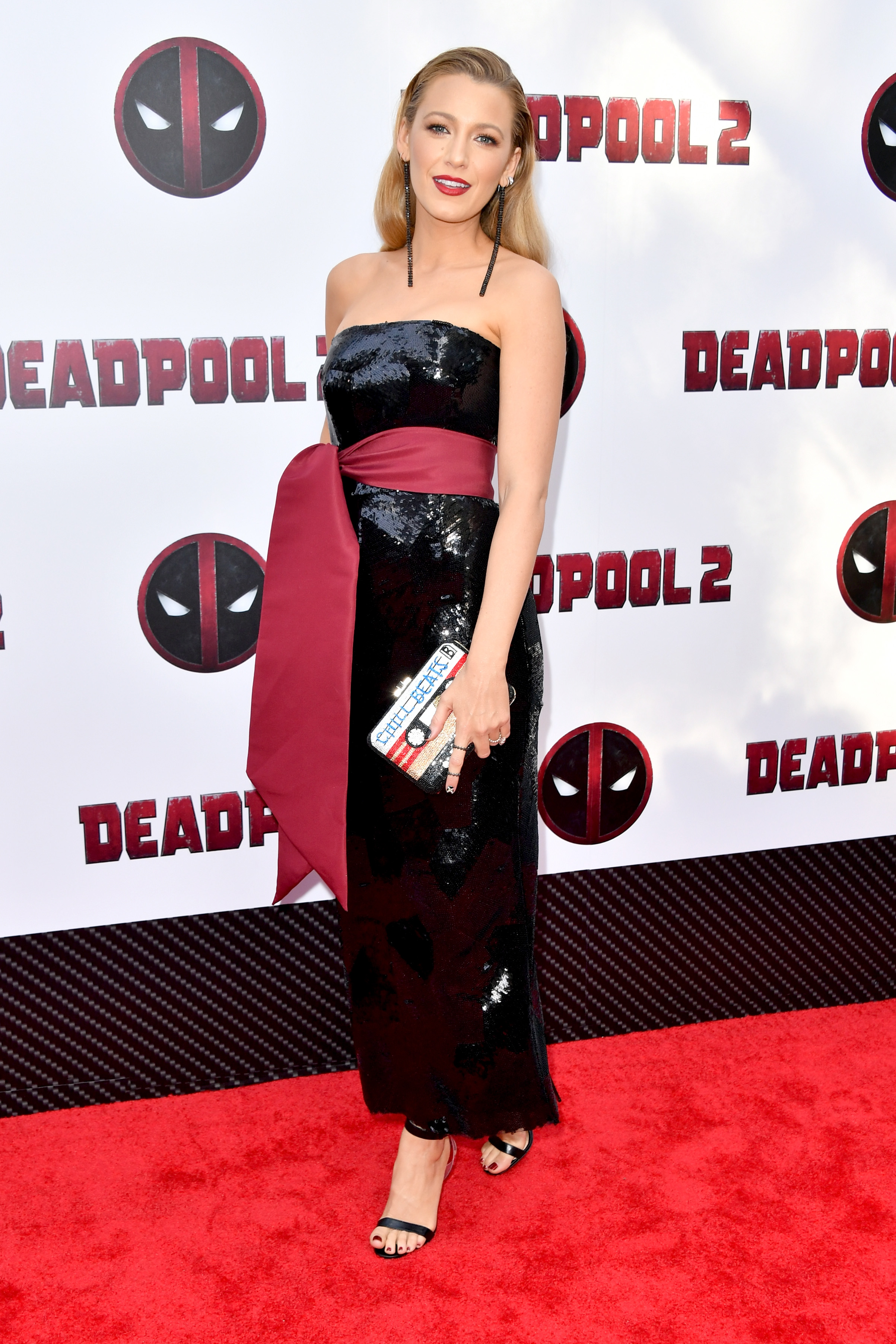 "I had to be in just a bikini. So for vanity's sake, that was an issue," she told Marie Claire. "They didn't hire a stunt double until the last two weeks of shooting. So everything I did—underwater stunts, flipping off of a buoy—it was incredibly physically and emotionally demanding." Her trainer Saladino told People: "We would do an upper body workout Monday, lower body Tuesday. Wednesday was a playful pool workout where she would do laps," he said. "Thursday was upper body, Friday lower body, and Saturday we were focusing on the accessory movers: the arms, the shoulders."
5
Her Husband Thinks She's Epic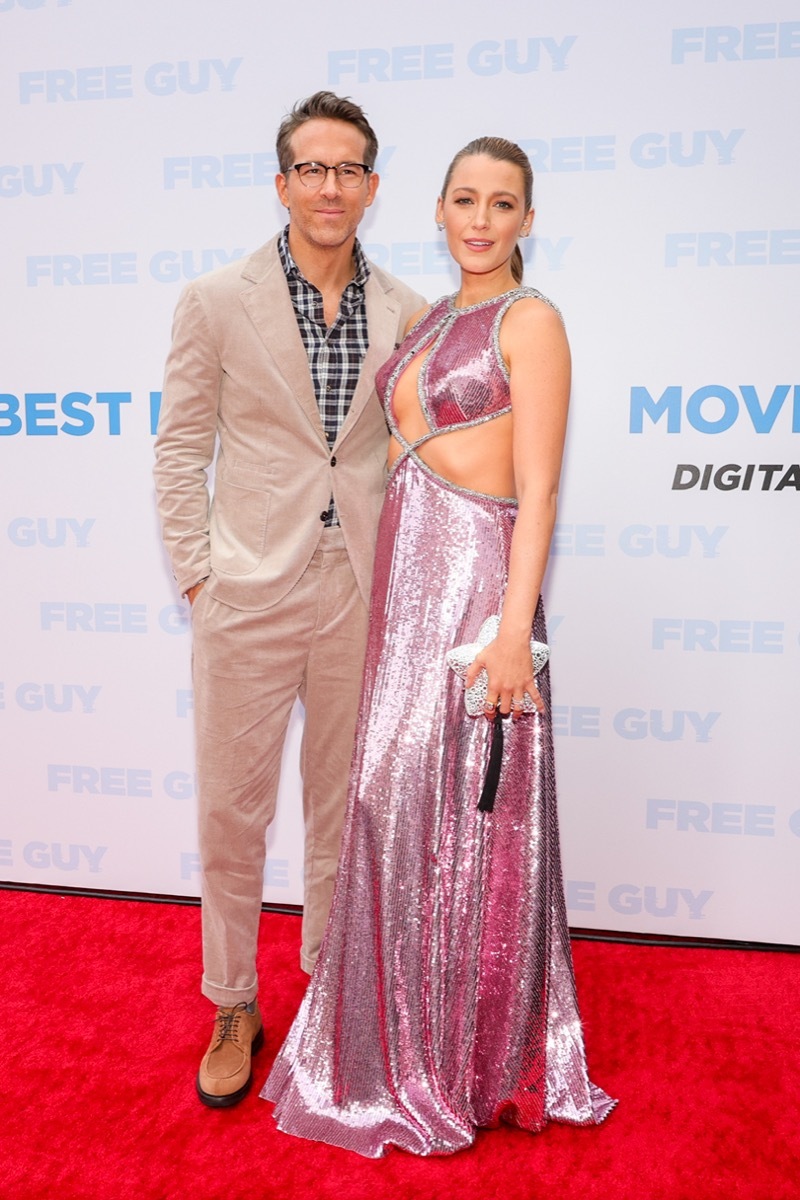 "By the time we were in post[-production], we'd been to Comic-Con, and people went crazy for it," Reynolds said of his hit Deadpool. "The expectations were eating me alive…Blake helped me through that," he said. "I'm lucky to have her around just to keep me sane." "There was a minute where I even thought, 'Maybe I shouldn't do the movie,' because it had been this thing with such a build-up," Ryan said at the Critics' Choice Awards. "And she was the one that said, 'You gotta do it. You absolutely have to do it. It's your dream role. The role you're meant to play. So you've got to get up there and do it.' She's been epic for me in every way."
Leah Groth has decades of experience covering all things health, wellness and fitness related.
Read more
---