Britney Spears in Bikinis Talks Turning 40
The singer shared a fun video in Instagram, promoting Target swimwear.
Britney Spears will turn 40 this December. And she's "not ready to shop at old lady stores" yet, she posted on Instagram yesterday, opposite a video of her wearing two different bikinis. The mother of two has obviously been in the headlines lately, as a legal battle of her conservatorship plays out. In the meantime, she's looking as fit as ever. How does she stay so finely in shape? Read on to see 5 ways Spears looks and feels her best and the photos that prove they work—and to get beach-ready yourself, don't miss these essential 30 Best-Ever Celebrity Bikini Photos!
She's Got a Good Attitude About Aging
 

View this post on Instagram

 
In her Insgtagram video, Spears wears a blue and white bikini and, when the camera pans up quickly and pans back down, is then wearing a red one. "My favorite new baby blue bathing suit I wore in Maui is from @Target … girls, you gotta go there cause their suits are bomb !!!! Psss I'm going to be 40 this year and as Debbie says in This Is 40 … I'm not ready to shop at old lady stores !!!"df44d9eab23ea271ddde7545ae2c09ec
She Likes Working Out Outside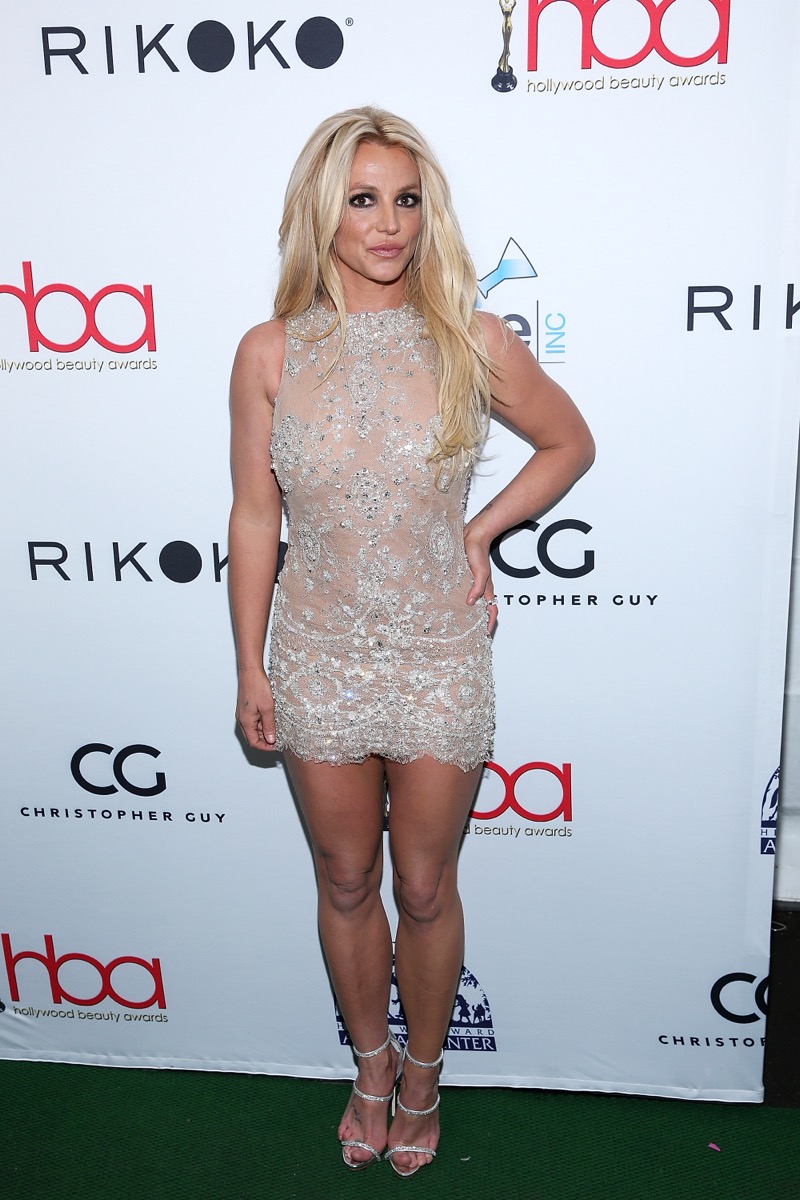 Spears' home gym burned down. "Unfortunately now I have only two pieces of equipment left lol and a one-sided mirror gym!!!!! But it could be much worse so I'm grateful," she shared on Instagram. "Pssss I like working out better outside anyways."
"Exercise and physical activity can be enjoyable," says the Mayo Clinic. "They give you a chance to unwind, enjoy the outdoors or simply engage in activities that make you happy. Physical activity can also help you connect with family or friends in a fun social setting. So take a dance class, hit the hiking trails or join a soccer team. Find a physical activity you enjoy, and just do it. Bored? Try something new, or do something with friends or family."
She Tries Portion Control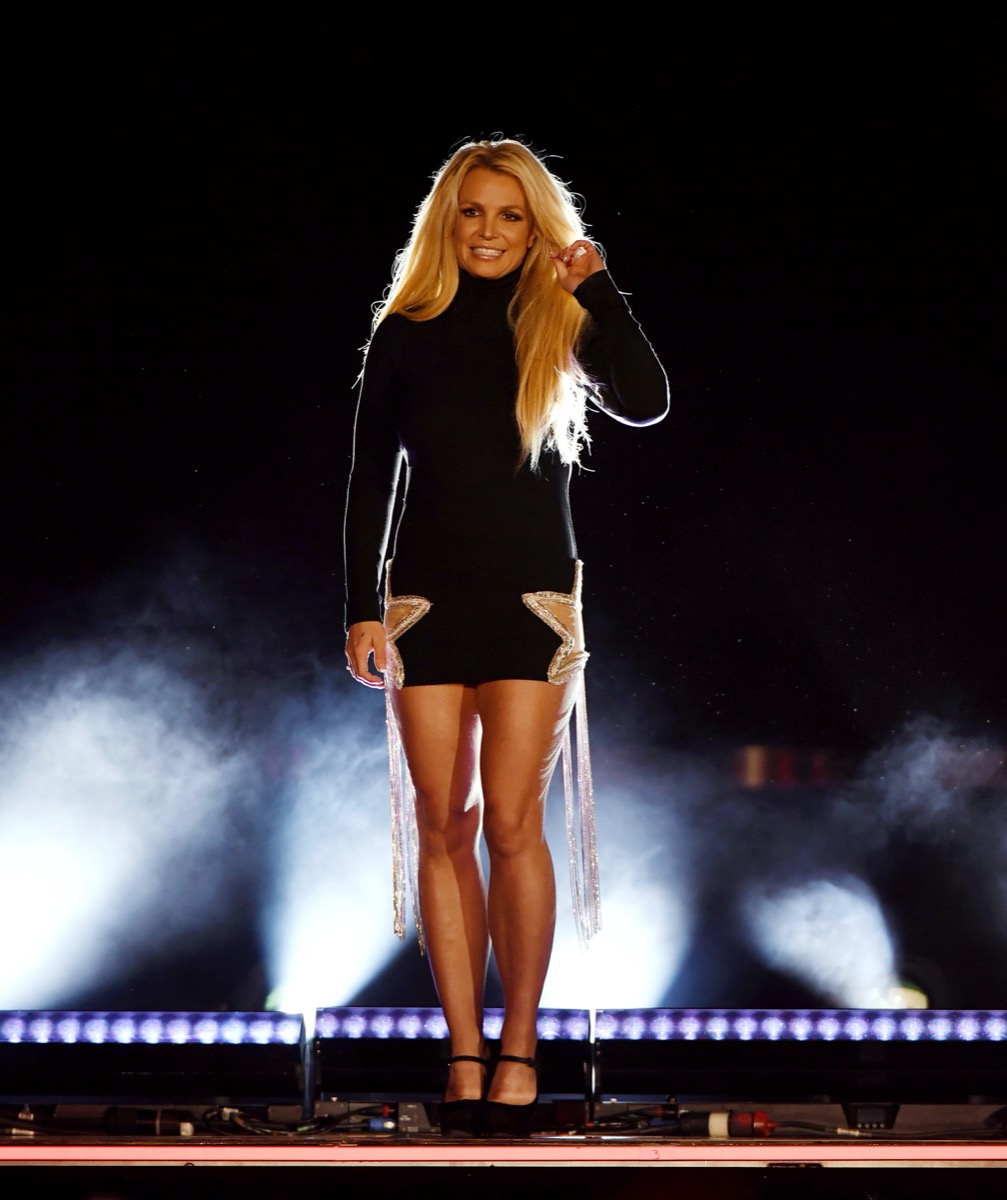 "No … I didn't follow through with the ice cream diet," she wrote once. "I chose portion control which is very hard when it comes to Doritos [closed-eyes and laughing emojis] !!!!! On a positive note … my body does feel way better now [flexing emoji] !!!!"
"Size matters," says the Mayo Clinic. "Research has shown that people consistently eat more food when offered larger portions. So portion control is important when you're trying to lose weight and keep it off. A portion is the amount of food you put on your plate, while a serving is an exact amount of food. To get a better handle on what you're eating, you could carry around measuring cups. Or you could use everyday objects as reminders of appropriate serving sizes, which is what the Mayo Clinic Diet recommends. Many foods match up to everyday objects. For example, a medium pepper is about the size of a baseball and equals one vegetable serving. While not all foods match visual cues, this method can help you become better at gauging serving sizes and practicing portion control."
She Loves to Dance—in New Sneakers Especially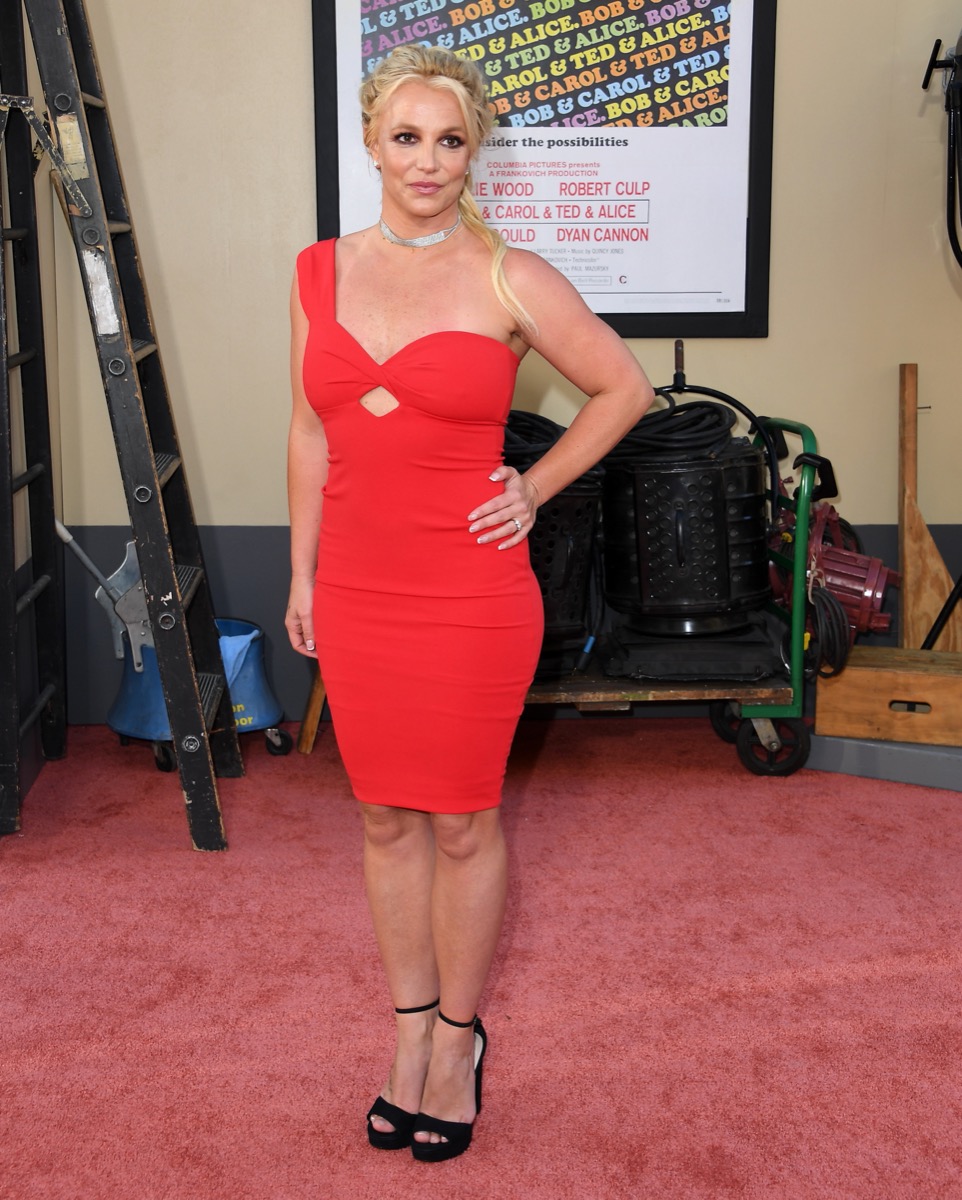 Britney recently posted a video of her dancing in new shoes. "So what do you guys do to keep your dreams alive ????" she asked. "Just curious cause at this point I'm not sure it's a good idea to listen to advice from some people. Yesterday I realized all my tennis shoes were gone … I like them because I dance three hours most days and my feet hurt so I put tennis shoes on so my feet feel nice … well all of mine are old so I ordered four new pairs and they came in five weeks ago but they were all too big so I've been without them for a long time !!!! So when I woke up yesterday and remembered I had none I pulled a Carrie Bradshaw and ordered a bunch of new shoes online !!!! My assistants HUMBLING APPROACH why don't you just see what you can find in your closet DID NOT WORK ANYMORE … I chose to BLOW and guess what … my feet are soaring these days … I'm not gonna stop buying tennis shoes and heels ever."
"In general, experts recommend replacing your sneakers every 300 to 500 miles (that's helpful if you use an app to track your runs) or every six to eight months, whichever comes first," according to HuffPo.
Anxious? Try Using Animals to Soothe You
"Geeze I've never seen a pig like this before !!!!" Spears posted about a big grey pig. "I've never shared this because it's embarrassing as I'm supposed to be a fearless performer … but I also used to spend time with horses doing equine therapy a few days a week to ease my social anxiety … I find spending time with animals like this peaceful pig to be very therapeutic  !!!! I do think it helps when I hear about other people who experience the same thing … it makes me feel like I'm not alone  !!!!" Good advice. A million pandemic puppies (and their owners) might agree.
---