Brooke Burke Stays Fit at 50 Thanks to These 12 Healthy Habits
The star reveals her top health, fitness and wellness tips to Celebwell.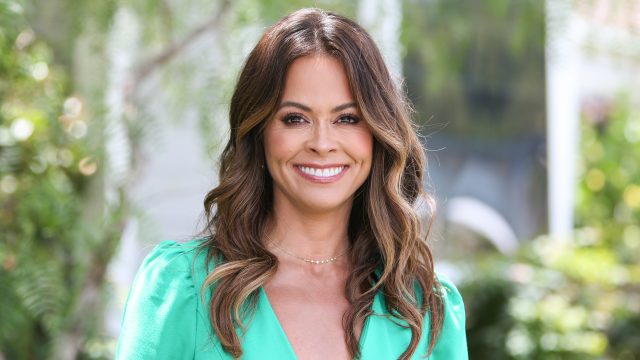 Brooke Burke makes 50 look like 25! The TV host, fitness guru, mother of four and cancer survivor, who recently celebrated her engagement to commercial real estate developer Scott Rigsby, has been devoted to health, fitness, and wellness her entire life—and it shows. In a new interview with Celebwell, Brooke breaks down the 12 healthy habits responsible for her forever young figure, including two eight-minute Pulsed Electromagnetic Field (PEMF) BEMER sessions per day to improve circulation. Read on to see 12 ways Brooke Burke stays in shape and the photos that prove they work—and to get beach-ready yourself, don't miss these essential 30 Best-Ever Celebrity Bikini Photos!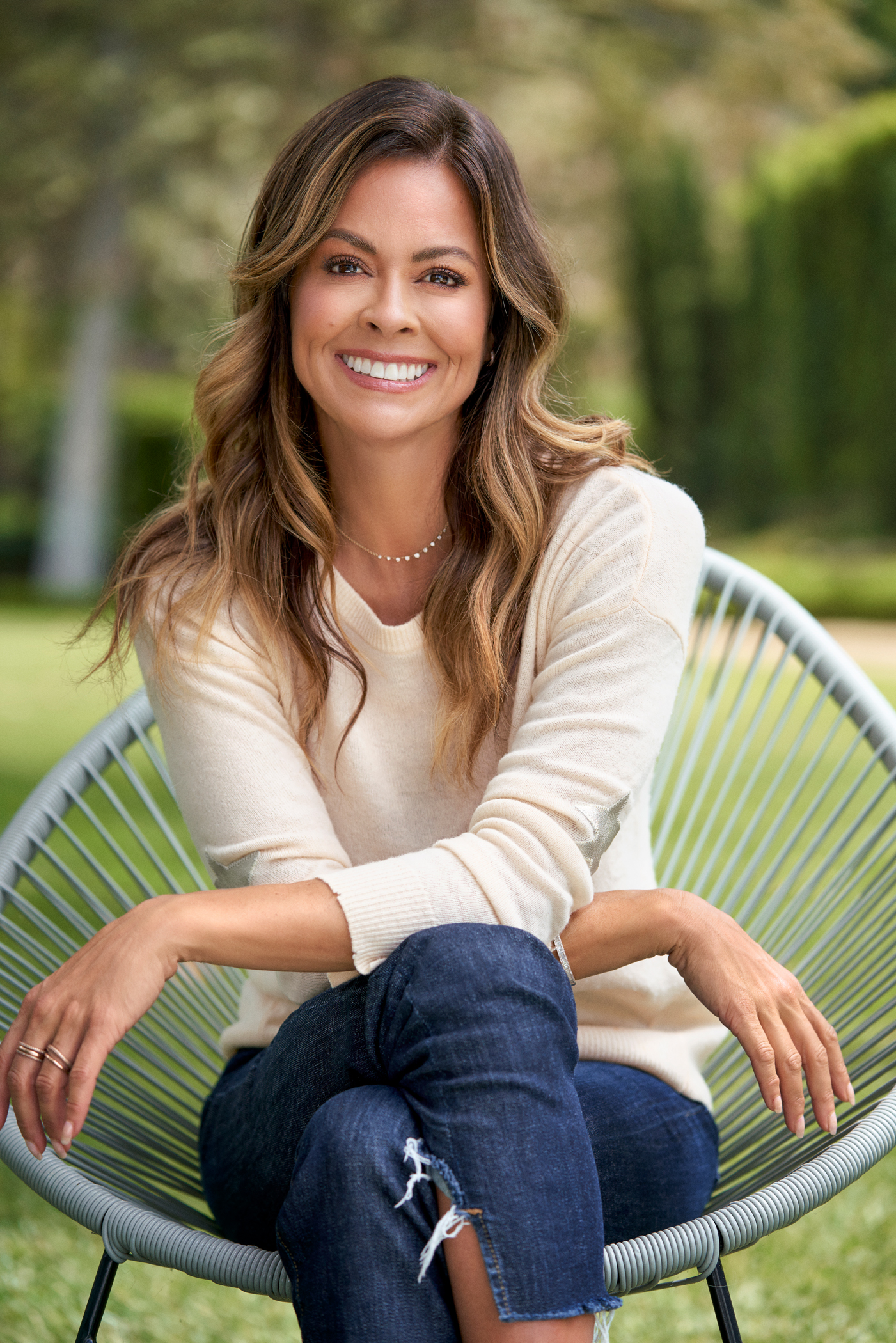 You won't find Brooke on any crash diets. "I don't like the word diet. It's all about building a sustainable, enjoyable, healthy lifestyle," she tells Celebwell. 
2
She Does Intermittent Fasting
"I intermittent fast most every day," she continues. "I give myself a resting window of 16 hours, and I eat in an eight-hour window. It's 1:30p right now and I'm breaking my fast. I'm having a shake which is high in calories and in fat, which is totally okay. It has protein, matcha, MCT oil, dates, almond butter, one Tru Niagen stickpack, collagen powder, and cinnamon."
3
She Eats Mediterranean Style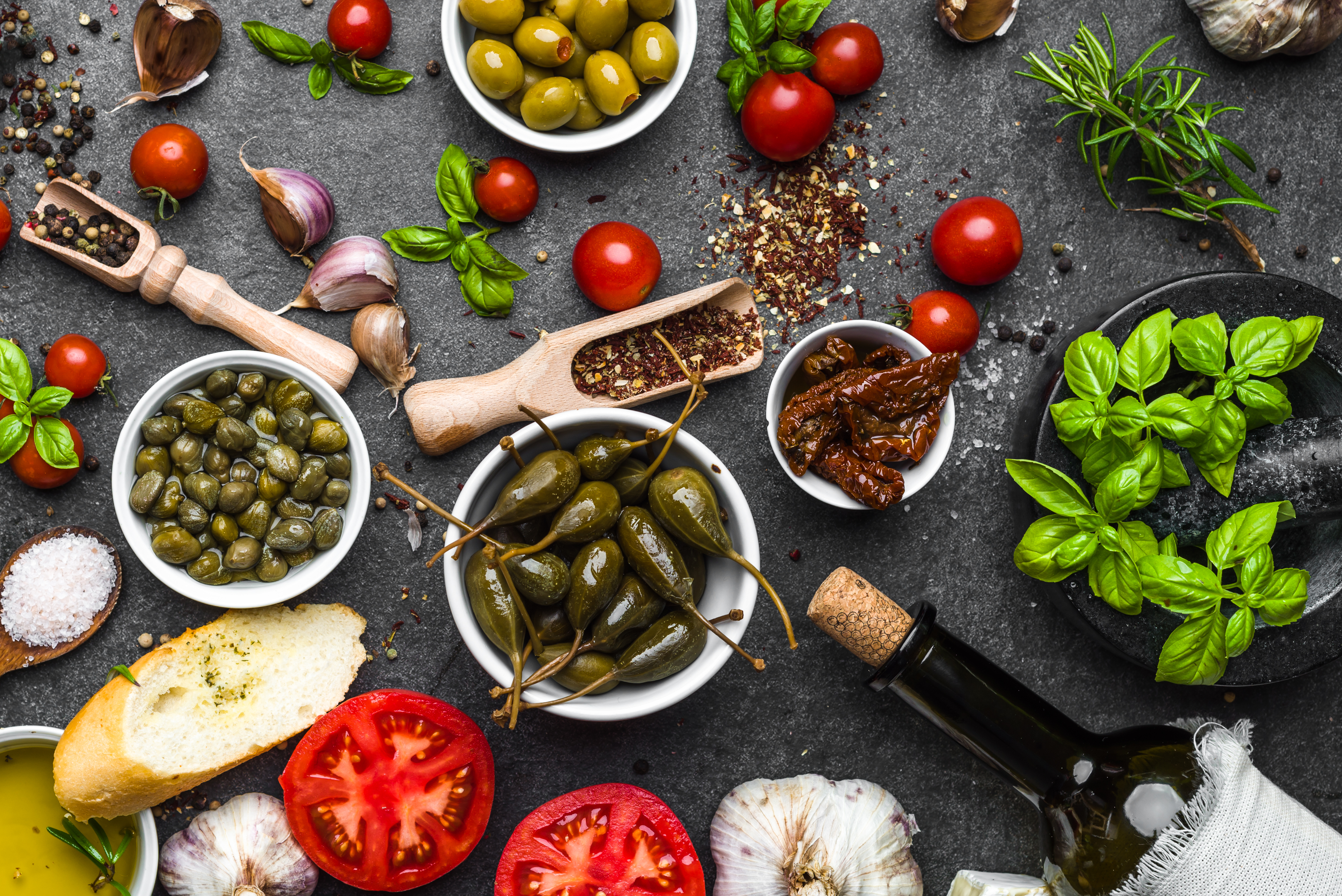 Brooke follows the healthiest eating plan out there. "I eat a very Mediterranean-style diet," she tells us. "I have healthy fats such as olive oil and avocados, vegetables, lean proteins, beans, and nuts." If she doesn't start her day with a shake, she will eat a grilled salmon salad or some type of protein salad. "I love cobb salad," she adds. For dinner, she likes fish or a filet mignon with crunchy vegetables. She also enjoys the occasional spirit. "I might have a glass of vino or, if I'm being more health conscious, a tequila-based drink," she says. "I'm restricting my alcohol intake right now and not drinking any alcohol during the week." 
4
She's All About the "Digital Gym"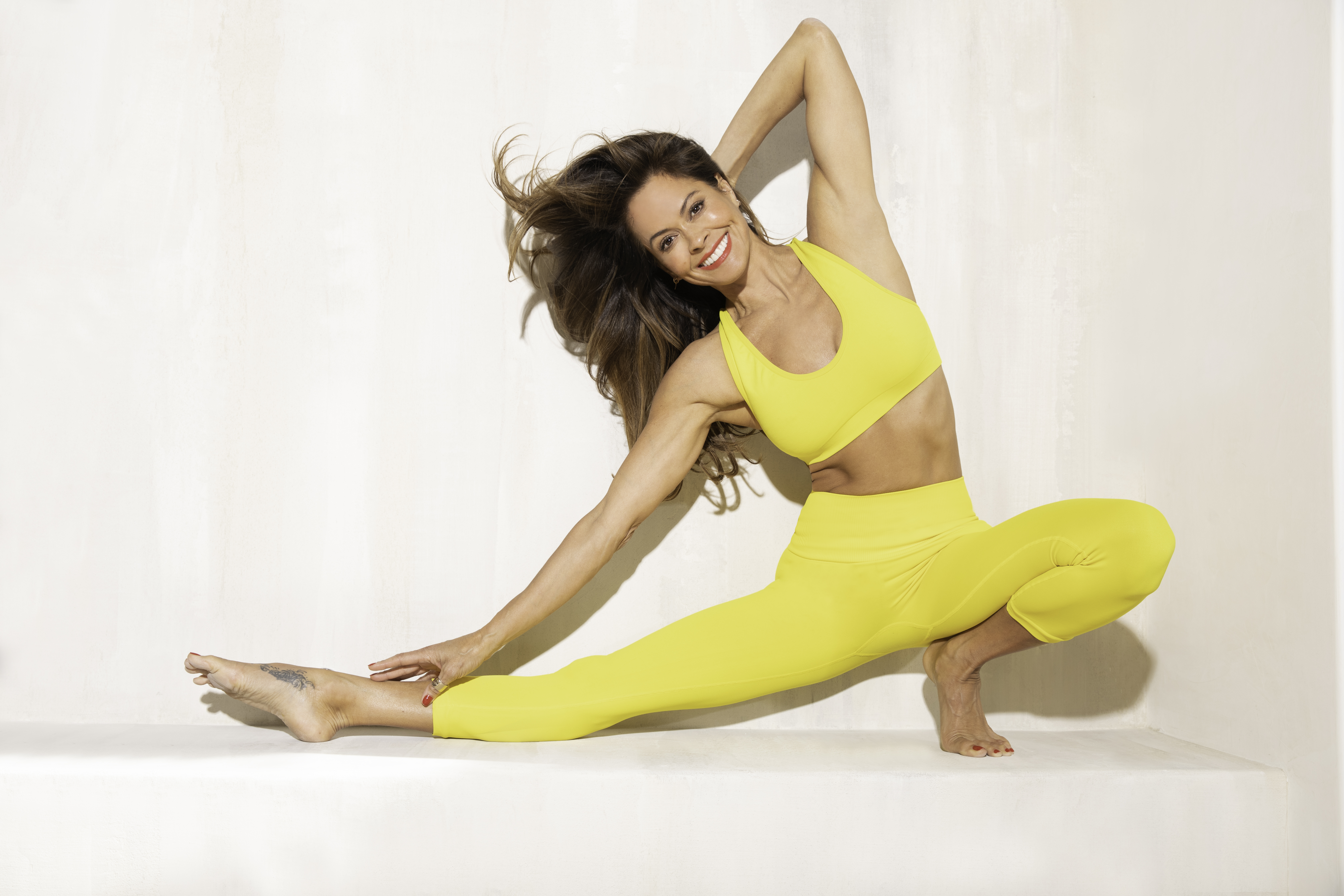 You probably won't find Brooke breaking a sweat at the local gym. "I am all about the convenience of the digital gym," she explains. "That's one of the good things the pandemic taught us…we can get a great workout from the comfort and in the safety of our own homes." This is why she opted to start Brooke Burke Body. "I wanted to create something that was accessible to everyone. It sounds crazy but you really can do short 10–20-minute, intense workouts that help you sculpt and tone your body," she continues. "The app has workouts ranging from 5 minutes to 50 minutes and it is inexpensive at just $9.99 a month. You can even try it for free for a week. But whether it's my app or free content you find online, take the time to get your body moving. It's not only good for the body, but also for the mind."df44d9eab23ea271ddde7545ae2c09ec
Brooke completely designs and choreographs her own workouts, which are on the Brooke Burke Body app. "I believe in body sculpting. I believe in movement of all kinds. I do enjoy lifting weights and cardio, but you don't have to sweat for hours to reshape your body," she says. 
6
Her Approach to Health Has Changes as She Has Aged
Brooke's approach to health and fitness has changed over the years. "I understand my body more today than I did when I was younger. I listen to what it needs. I understand my cycles and why I have different cravings. I give myself grace when I have a cheat day or indulge in pasta like I just did in Italy," she explains.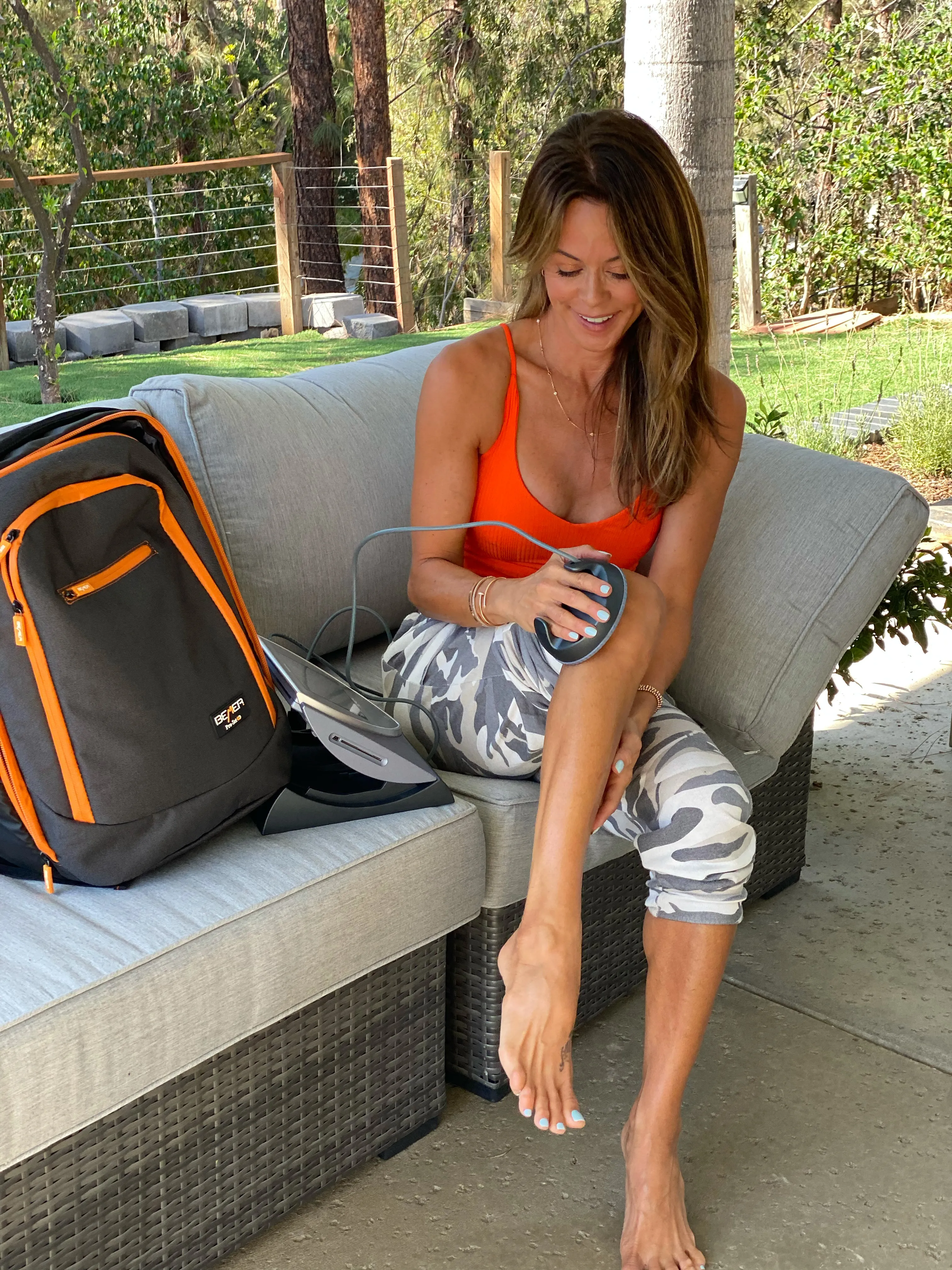 Brooke is a self-proclaimed biohacking nerd. "I am constantly trying new supplements and technology tools to make me feel better," she says. "That's how I became involved with BEMER. We all know how important it is to have proper blood circulation for moving oxygen and nutrients throughout the body and removing waste. But how do you increase blood circulation? That's what BEMER does. It's patented technology that stimulates and increases microcirculation by as much as 30%. I won't go into the science as it can be overwhelming, but I can tell you that it works. BEMER reinforces all the steps that I'm taking in preventative care, so I can live a long, healthy, and active life. And it takes just eight minutes twice a day."
8
Health Apps Are Her Jam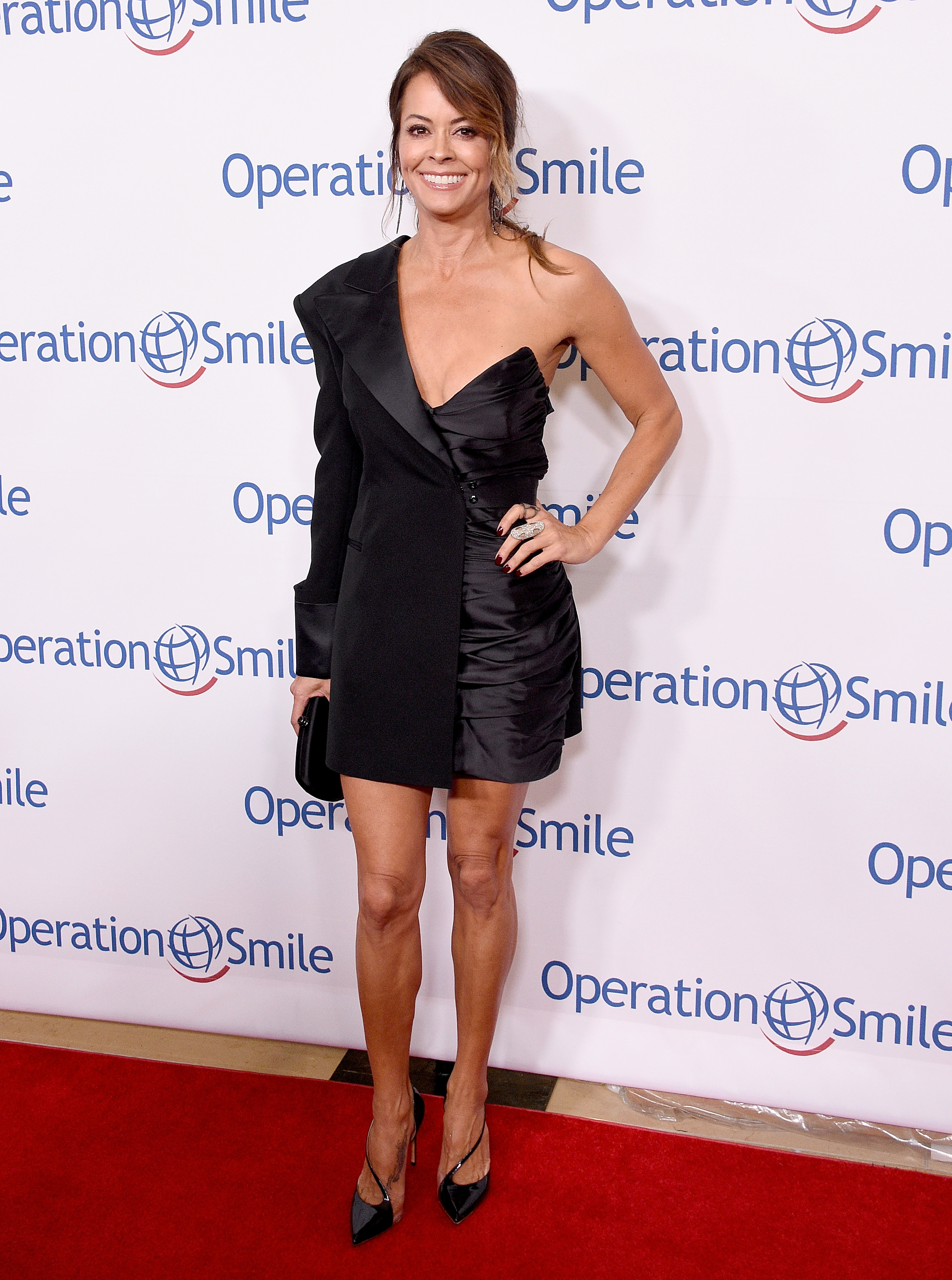 Brooke loves apps of all kinds. "There are so many great apps that help you track your health and wellness," she says. "And so many that are free."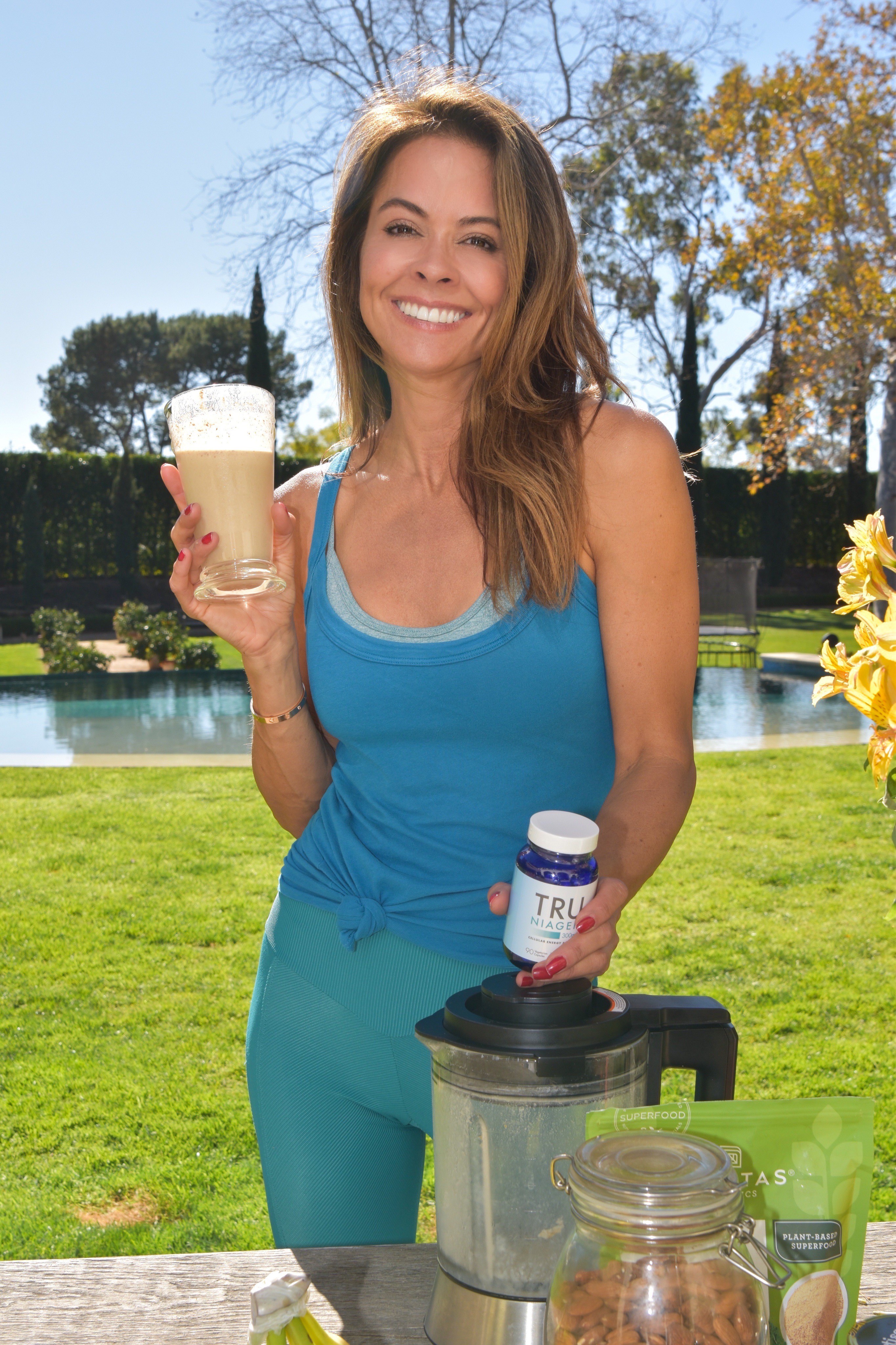 Brooke is also big into supplements. "I've been taking a supplement called Tru Niagen for about five years now that promotes health. It works at the cellular level and is all about increasing the NAD+ in our bodies. I usually put that into my morning coffee or protein shake," she reveals. 
Brooke stresses the importance of finding your zen. "I'm all about feeling good. Finding the calm. Finding the power as a woman," she explains. She reveals that she is a certified breathwork teacher. "Breathwork is an active form of meditation—an opportunity to reset, release, create, and imagine—which I pair with sound baths that envelop you in positive energy that's healing and can melt stress away," she continues. "I host in-person retreats and experiences. In fact, we just had our first one since the pandemic at Rafi Lounge Malibu last month."
11
She Is a Fan of the (Workout) Buddy System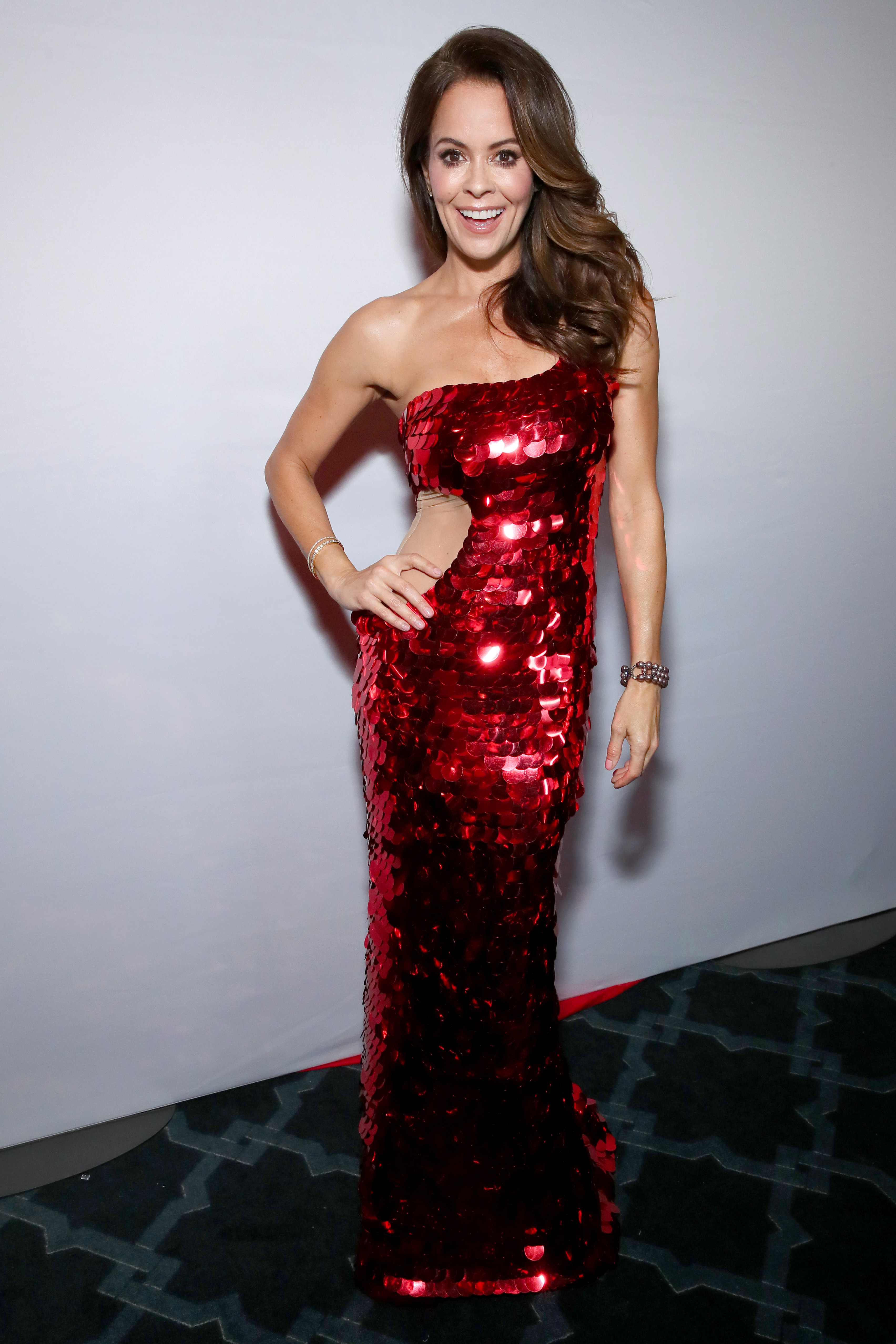 Brooke relies on her loved ones to help her stay accountable. "Find a fitness buddy or accountability partner who can help ensure you keep your personal commitment," she suggests. "It's easy to deprioritize ourselves. Having someone there who helps to inspire and motivate you sets you up for success."
Lasty, Brooke is a big proponent of me-time. "Set aside time for YOU," she suggests. "That means putting yourself on your daily schedule and remembering that you can still take care of whatever else you need to do before or after your "me time." You'll be a better friend, partner, parent, boss, etc. if you take the time to care for yourself and your needs every day." 
Leah Groth has decades of experience covering all things health, wellness and fitness related.
Read more
---