Debbie Gibson in Bikini Celebrates "Rebirth"
Here is how the 51-year-old found her way.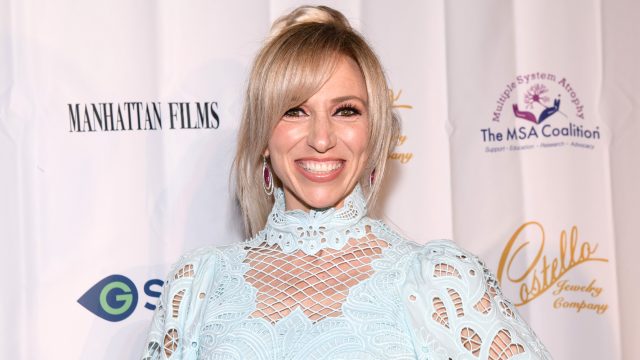 Debbie Gibson is celebrating her rebirth! The 51-year-old, who soared to international fame as a teen singer, stripped down into her swimsuit and shared about her recent evolution. "On this, the night of my Birthday , and a life moment that is like a rebirth, this felt like the perfect expression of my journey to this magical moment," she wrote in an Instagram post. "When I was at my lowest points in the last decade , literally laying face down on the cold bathroom floor in physical and emotional pain, inside I was still looking up and trusting that someway , somehow I was going to find myself as you see me in this picture… Looking up to the skies with stars showering down on me and bathed in a light that would help me project to all of you strength and joy and music and empowerment and the knowledge that the visions you hold for yourself and the voices in your own head are far more powerful than anything external threatening to take you down. Once you announce to the universe that you are open to receive, it may take a moment , a year, or a decade, but you will eventually reclaim your freedom that's there inside you… right inside you. So, put it out there. Start today. You are worthy of living your best life. Happy rebirth day … hands to the sky and let the stars shower their light upon you."
How did the singer transform her life? Read on to see 7 ways Debbie Gibson helped herself rebirth—and to get beach-ready yourself, don't miss these essential 30 Best-Ever Celebrity Bikini Photos!
1
She Starts the Day Off Right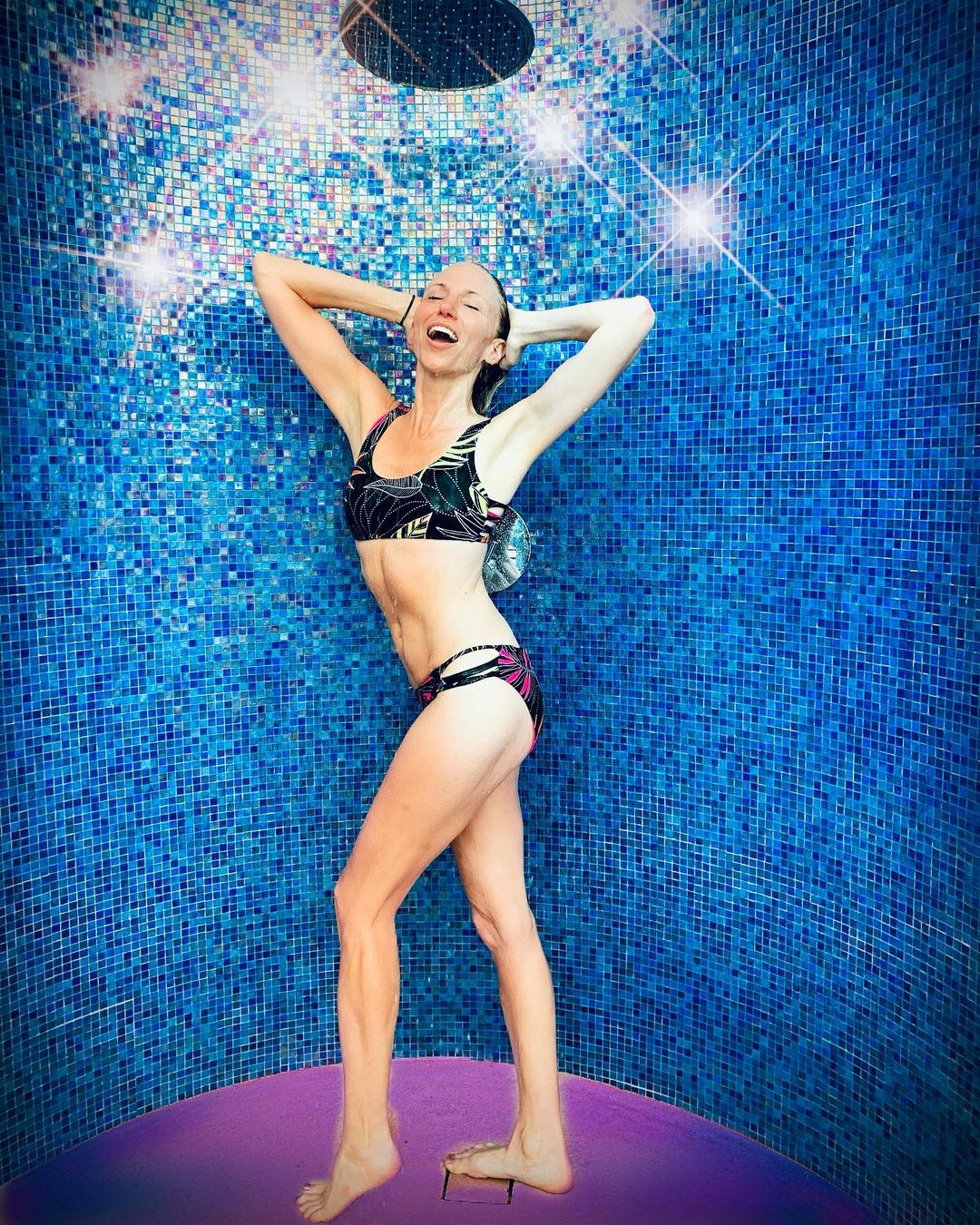 Debbie is a morning person. "I joke that I if I was not in entertainment, I would be a farmer. I'm down with the sun and up with the sun. I did half the vocals of my new album by 5 a.m. in my nightgown. I do try to linger in bed with my dogs, three boy dachshunds. That snuggle time with puppy kisses for me is everything," she revealed in a recent interview with the New York Times. "I need breakfast within a half-hour of waking up. I'm a basic eggs, orange juice and coffee person. On a decadent day like today, it's an almond croissant."
2
She Has Come to Terms with Chronic Lyme Disease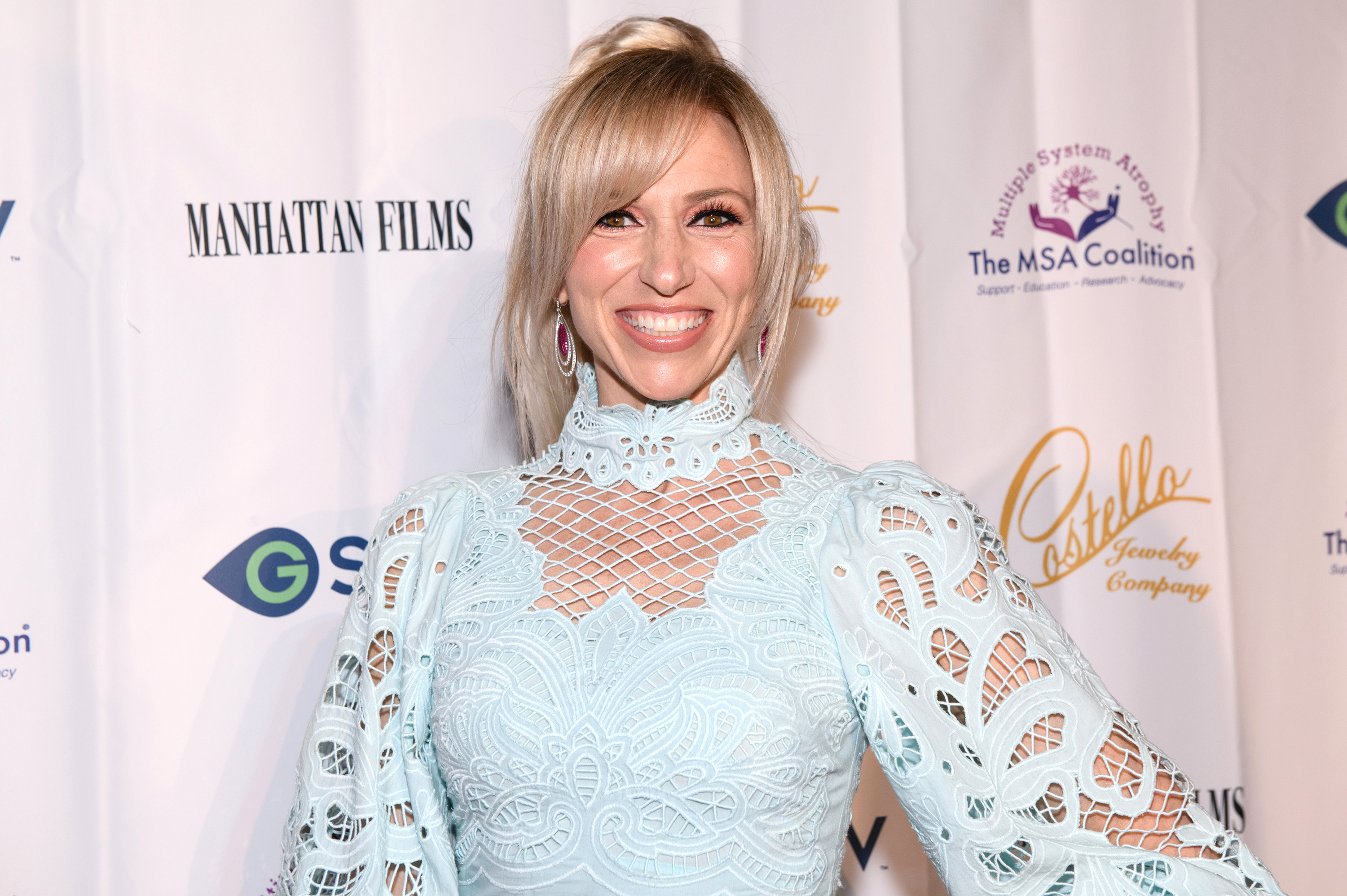 "My life really took a turn 10 years ago when I got Lyme," she admitted to the New York Times. In a recent interview with People, she revealed she first started experiencing symptoms such as food sensitivities, fatigue, night sweats, migraines and back pain in 2013 and used medication to help her cope. "When I was in the throes of Lyme and didn't really know it, I'd take a Xanax to help me sleep," she said. "It started wigging my body out and was triggering something to do with the Lyme, and my body couldn't handle it." Nine months later she was diagnosed. "By that point, it got into my neurological system, and I still deal with the repercussions from that," she said. "I'll have weird nights where I feel like I drank three pots of espresso. I've come to a place where I've learned to expect the unexpected with my health, but I know I can get through it. And every time I get through it, I'm reminded of how strong we all are."
3
She Is Allowing Herself to Age Naturally
Debbie no longer gets injections. "I had gotten Botox twice in my 30s, and then the third time I did it — I think I was around 40 — I got this horrible reaction. I think it's because I didn't know then that Lyme was on board, and my body couldn't handle it. I've accepted the fact that if you're an expressive person, you're going to have lines and flaws. I celebrate it all at this point. I'm not going to jeopardize my health just so I can freeze some lines," she told the New York Times. 
4
She Eats What Is Right for Her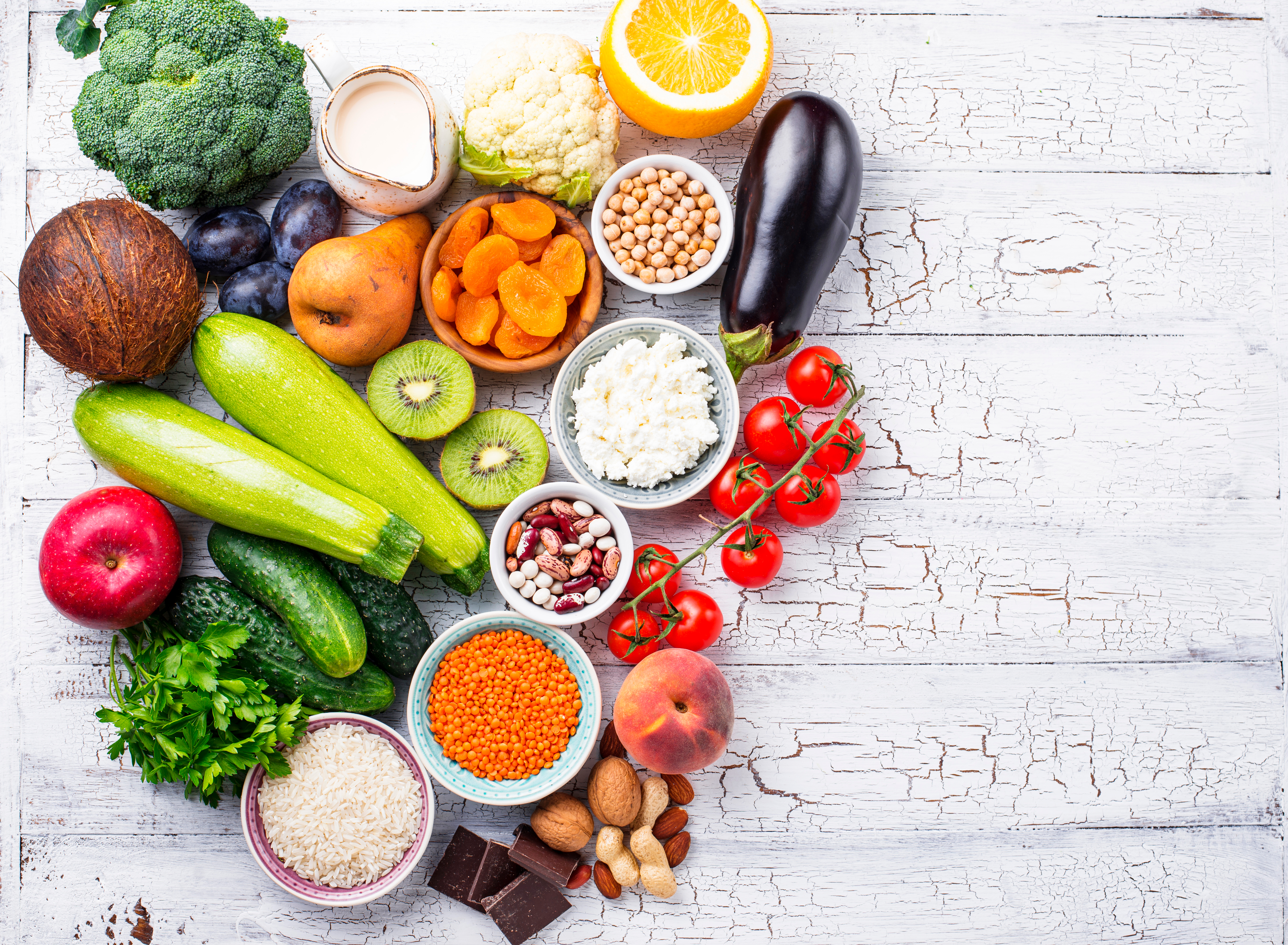 Debbie maintains a healthy diet. "For a long time, I was scared of food because of Lyme. I didn't know much then. I had to do food allergy and sensitivity tests. I was super, super strict, eating organic proteins, veggies and low glycemic fruits. I'm happy to say I know what works for me now. I've built my body back up to the point where nothing is going to take me completely down," she explained to the New York Times, revealing that she has worked with the same dietician, Lisa Giannini, since she was 17. "She has so many great tricks, and she's very into gut health. It's about learning your own health and diet puzzle."
5
She Has a Moderate Approach to Exercise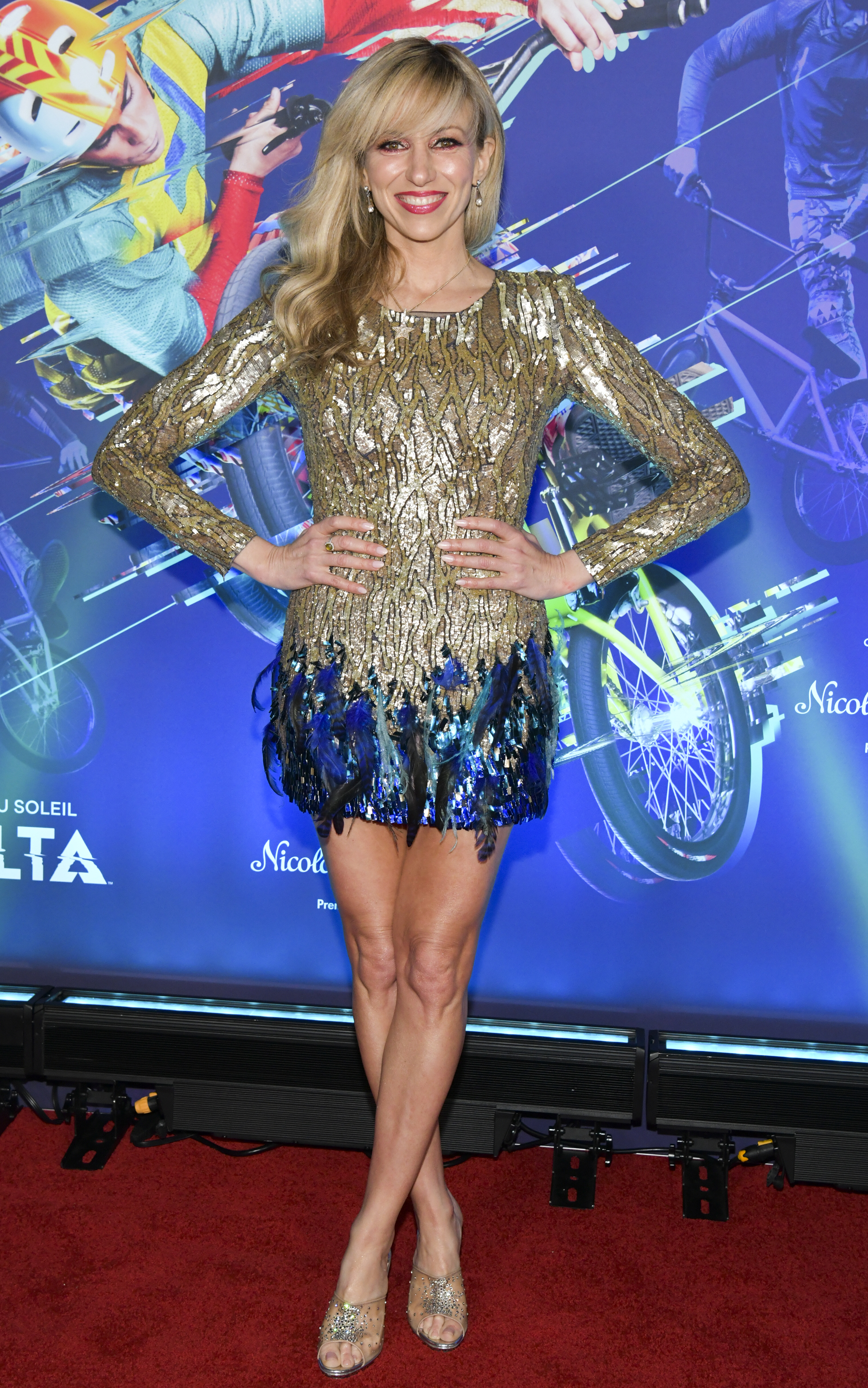 While she used to do three hours workouts prior to dance rehearsal, Debbie has toned down her approach to exercise. "Since Lyme, I do just enough movement to be fit, but I can't use up all my reserve. I did get a Peloton, and I do love it so so much. I also have an elliptical machine, and I do my own made-up version of a workout with light weights and a Pilates ring. And I do a whole lot of walking with my dogs," she explained. 
Debbie also tries to do things that "feel flowy," she told the New York Times. "I discovered Kundalini yoga from this woman on YouTube, Sat Dharam Kaur, who does these amazing breathing exercises. I used to be addicted to that super-sore, I-can't-walk-the-next-day feeling. It did me a lot of damage. I'm a more-is-more kind of person, but my body is, like, 'Sorry, you have to learn moderation.'"
7
She Believes in Self-Care
"I think everybody has a journey — we all have edges we're trying to contain — but I think one of the biggest lessons I've learned is that I'm not people-pleasing anymore. I have no problem saying I need to take a self-care day," she explained to the New York Times.df44d9eab23ea271ddde7545ae2c09ec
Leah Groth has decades of experience covering all things health, wellness and fitness related.
Read more
---