Delilah Belle Hamlin in Bathing Suit is "So Hot"
Here's how she stays fit.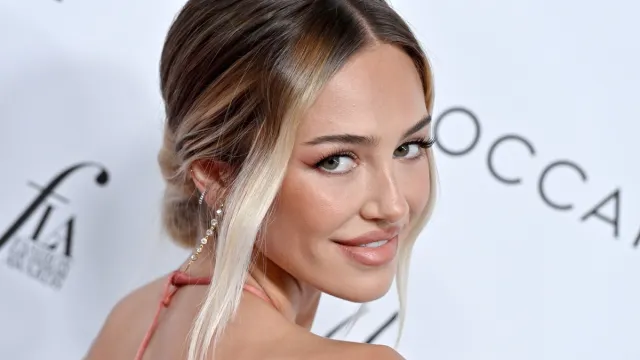 Delilah Belle Hamlin is "so hot" in SKIMS Swim. The model modeled the line from Kim Kardashian, a metallic look that put stars in the eyes of her fans. (Kim posed in a similar look earlier this week.) "Goddess," said jewelry designer Marsha Molinari. "Yessss," said hairstylist Laura Rugetti. How does she stay so fit? Read on to see 5 ways Delilah Belle Hamlin stays in shape and the photos that prove they work—and to get beach-ready yourself, don't miss these essential 30 Best-Ever Celebrity Bathing Suit Photos!
`
1
This is Her Morning Routine
In the mornings, "I like to give myself a good 10, 15 minutes before I even check my phone. But sometimes my agent is calling me, blowing up my phone. So I sometimes have to deal with people trying to reach me. But if not, I try to like stay off my phone until I really need to get on it. I always check my horoscope when I wake up. I'm a Gemini. 'You love to talk with others about life, but today conversations have far more kick to them. If you wish to make an impression on someone special, then this is definitely possible provided you talk about an issue that you have in common, but have never been able to discuss,'" she said, reading that day's horoscope to Elle. "That's really cute."df44d9eab23ea271ddde7545ae2c09ec
2
She Always Has These Healthy Items By Her Bed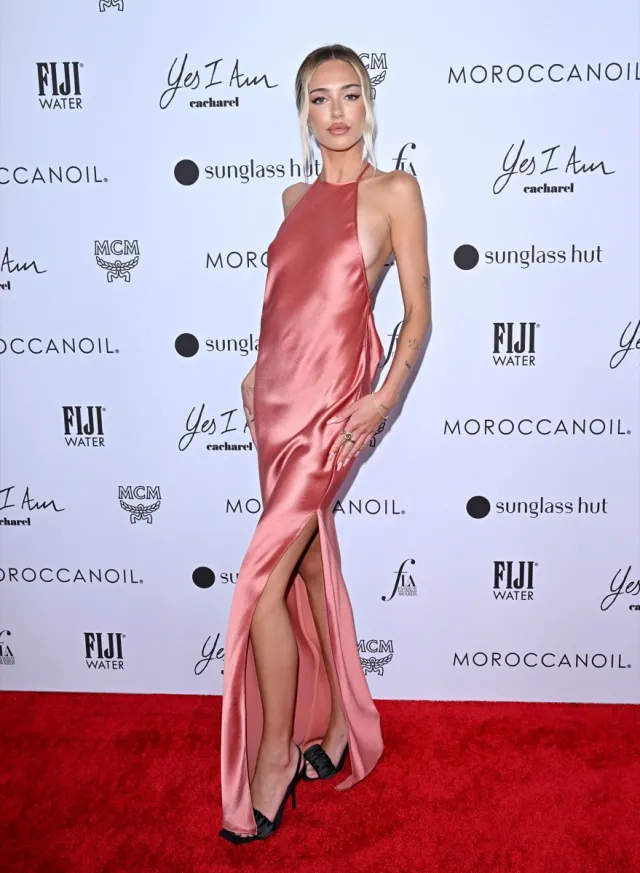 "Things that I always have beside my bed are a full bottle of water and my Jade roller. And it just kind of de-puffs your face. If you're gonna get hair and makeup done, or like before you have work, it's amazing. And then I always try to drink a full bottle of water, especially when I'm traveling. So I normally get out of bed and just like shower when I'm in LA and then do my skin care routine. I try to keep it as glossy and dewy as possible and just as clean and simple as possible. But I'm very thankful I have a team for fashion week because I don't think I could do my makeup myself," she told Elle.
3
She Uses a Benzoyl Peroxide Face Cleanser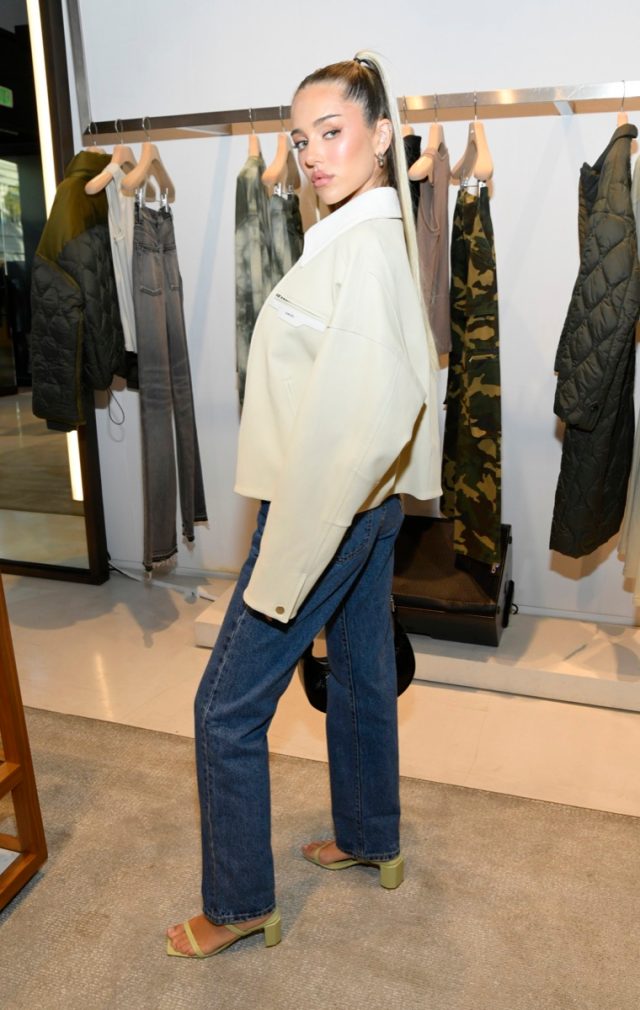 "I wash my face with a benzoyl peroxide cleanser normally, and then I'll go in with a toner and then I'll go in with moisturizer eye cream," she has said. As for benzoyl peroxide: "This ingredient kills the bacteria that cause acne, helps remove excess oil from the skin and removes dead skin cells, which can clog pores. OTC benzoyl peroxide products are available in strengths from 2.5 to 10 percent. Possible side effects include dry skin, scaling, redness, burning and stinging, especially if you have sensitive skin. Be careful when applying benzoyl peroxide, as it can bleach hair and clothing," says the Mayo Clinic.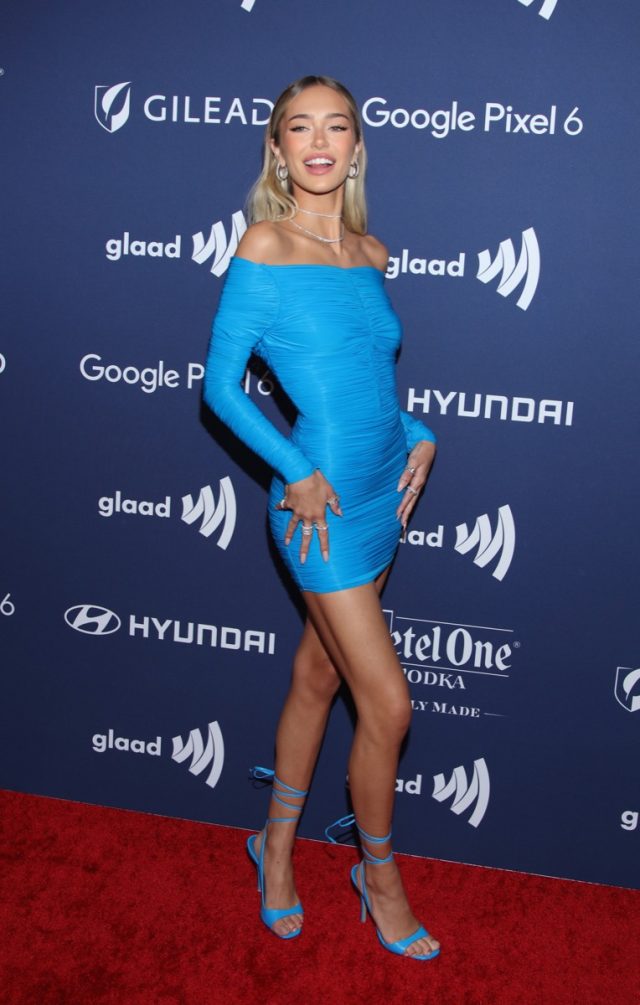 One study said: "In recent years the practice of yoga has gained popularity as a form of physical fitness and exercise, and has been said to improve strength and flexibility. The main objective of this research project was to evaluate the effects of a six week Iyengar yoga intervention on flexibility….Lumbar and hamstring flexibility were assessed pre and post-intervention using a standard sit and reach test. The results show a significant increase in flexibility, indicating 6 weeks of single session yoga training may be effective in increasing erector spinae and hamstring flexibility. This is important when considering that much of the population find it difficult to attend more than one session a week into their training schedule."
5
Her Body Developed a Xanax Dependency, She Said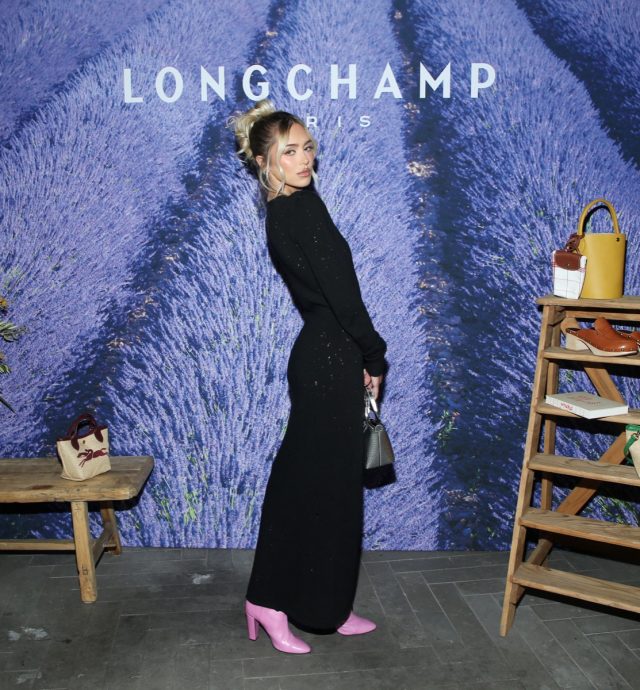 After developing an auto-immune condition, and having panic attacks as a result,  Delilah said she was taking "three milligrams of Xanax a day," adding, "My body got dependent on Xanax, No. 1, and No. 2, I overdosed. I didn't mean to at all. I overdosed on this one medication called Propranolol. I took Benadryl with it and, for some reason, I ended up in the hospital." She went to Arizona to get treatment. "I had already come down on the Xanax. I wasn't like a drug addict, but my body was dependent on it because of how much the doctor had prescribed me," she said. "I thought this place was gonna be, like, a place to cure me, cure everything, help me." She added: "Everything seemed to work. I cut down so much on my Xanax [use]. … [But] I'm having seizures left and right," she said. "My health is getting scary. … Unfortunately, I was I think a medical risk, so I was politely asked to leave after three weeks of being there and making a best friend." she has since sought treatment elsewhere. Says the Mayo Clinic about Xanax: "Take this medicine only as directed by your doctor. Do not take more of it, do not take it more often, and do not take it for a longer time than your doctor ordered. If too much of this medicine is used for a long time, it may become habit-forming (causing mental or physical dependence) or cause an overdose."
---