Dua Lipa Celebrates Rock-Hard Abs—Here's Her Workout
The "Physical" singer gets physical.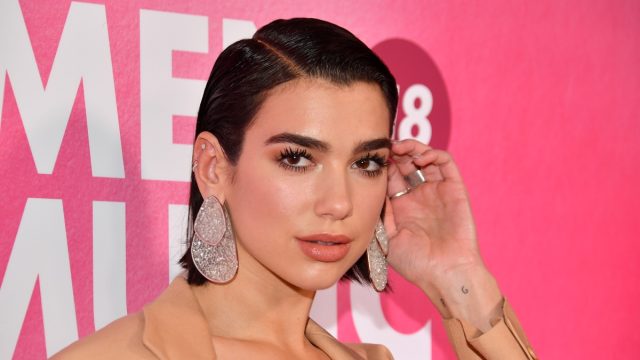 Dua Lipa has been owning Instagram lately, posting photos of her midsection. And can you blame her? She's got a literal six pack! And, despite being on vacation in these photos (which were posted from Kep Merli, Albania), she works hard to get them. (This is the woman who recorded a song called "Physical.") Read on to see 5 ways Dua Lipa stays in shape and the photos that prove they work—and to get beach-ready yourself, don't miss these essential 30 Best-Ever Celebrity Bikini Photos!
`
She Mixes Up Her Workouts
"When I have a tiny bit more time on my side I love mixing up lots of different training, finding different workouts in whatever city I'm in, whether it's yoga, Pilates, boxing or spinning," the singer has said. "Whatever it is, I try to change it up every day to keep things interesting. When you're on a tour bus, every day and every place is different, so you never know what you're going to find. That's always one way to keep it interesting."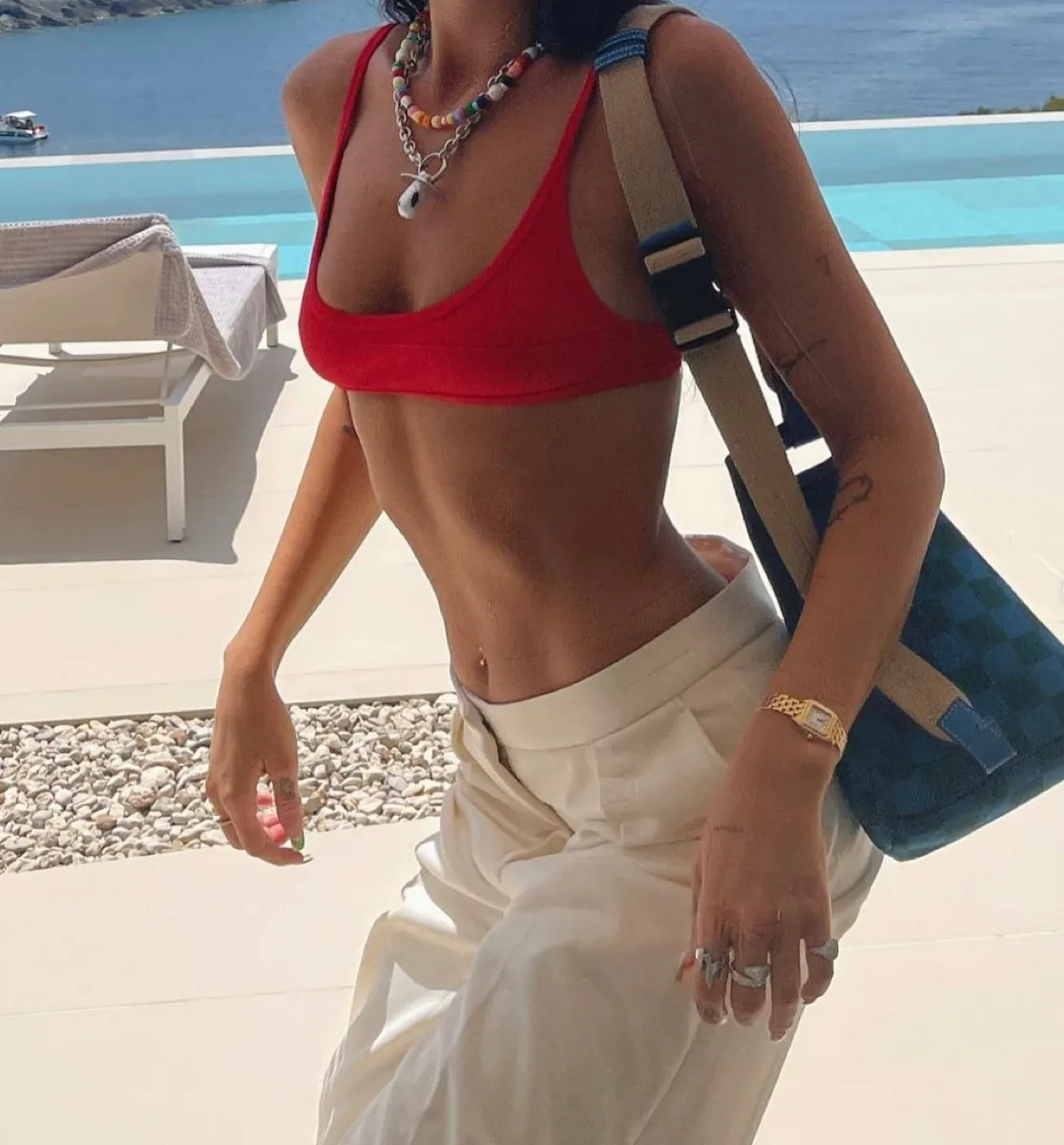 "I love doing something that's really fast and quick, like a 15-minute HIIT session, which I can do before I start my day," she said in an interview with Viva. "If I've got a really early call time, I don't want to be waking up hours before I need to, to go and do a workout." "You'll be more time efficient," says the Mayo Clinic. "Many people don't exercise because they say they don't have time. The Department of Health and Human Services recommends 150 minutes of moderate aerobic activity or 75 minutes of vigorous aerobic activity a week, or a combination of moderate and vigorous activity. Interval training enables you to complete an effective workout in less time than a standard cardiovascular workout. For example, you might complete a workout in about 15 to 20 minutes or less instead of 40 minutes."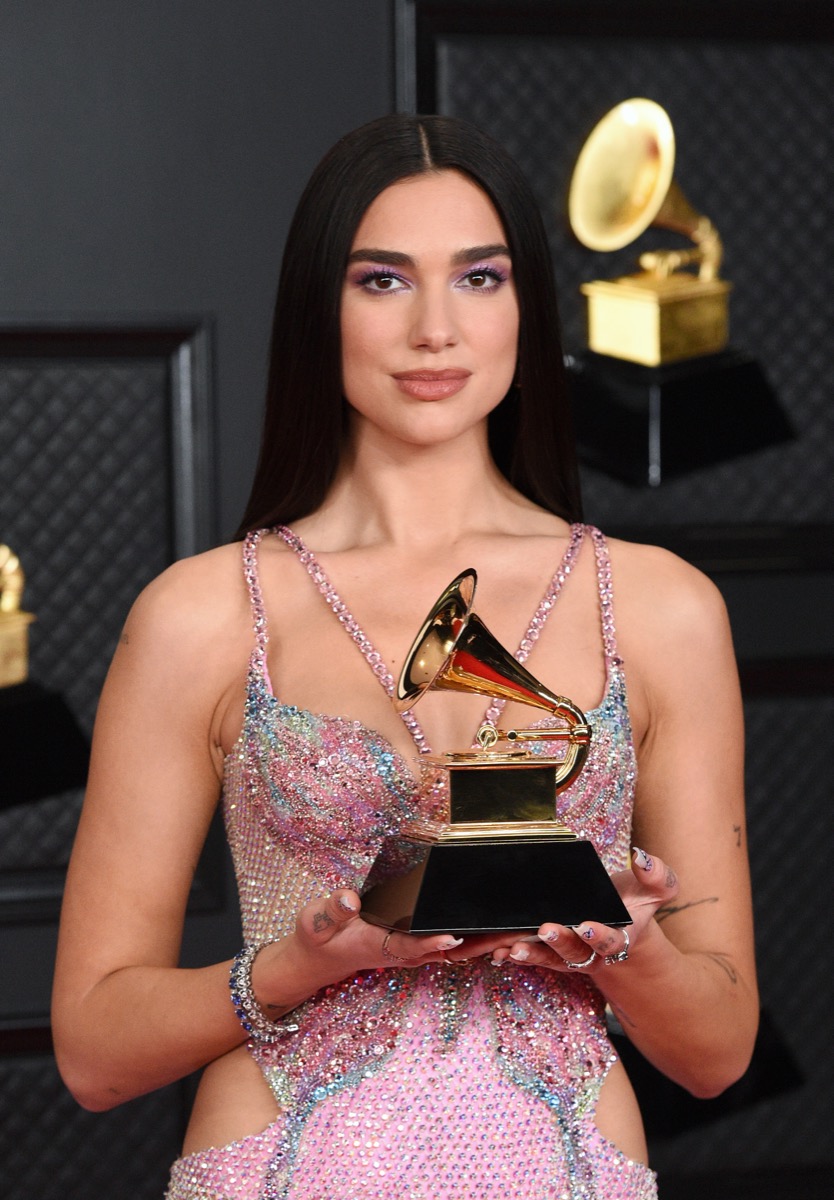 "I love boxing in my spare time. I like doing it for fitness [and] I like doing it just to kinda clear my mind. I really enjoy it. I like that it's definitely a full body workout. Since starting boxing I've probably been in the best shape ever. It's also a great stress reliever," she has said.
She Snacks on This Pre-Workout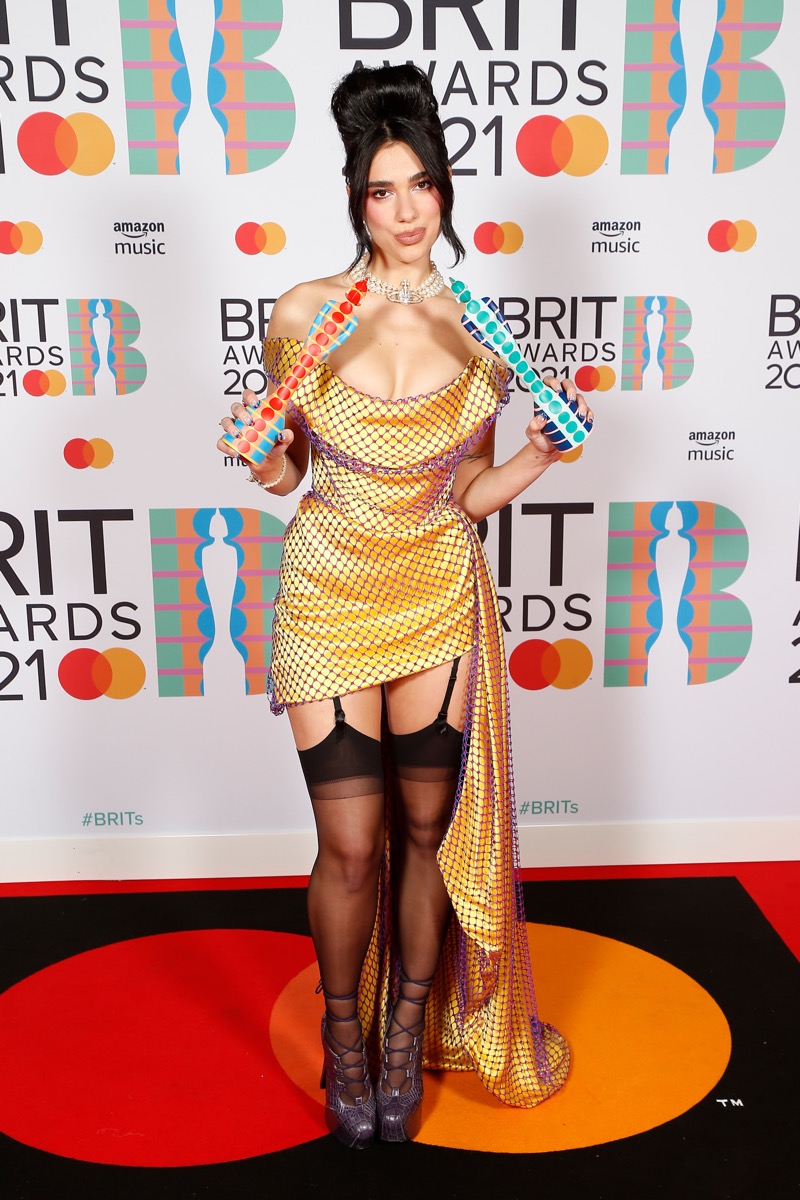 Dua Lipa powers up with the perfect pre-workout snack: "Bananas and cashew butter." According to Eat This, Not That!, which spoke with Katey Davidson, MScFN, RD, CPT, a contributor to Healthline and a Canadian registered dietitian with a Master of science in food and nutrition: "If you're about to jump into 30 to 45 minutes of high-intensity cardio—think an indoor cycling class or streaming a Tabata class—a snack with 15 to 75 grams of carbohydrates about 30 to 60 minutes before your morning workout might be ideal. Examples might include a piece of toast with nut butter, a banana, or a plant-based milk drink."
She Starts Her Day With Exercise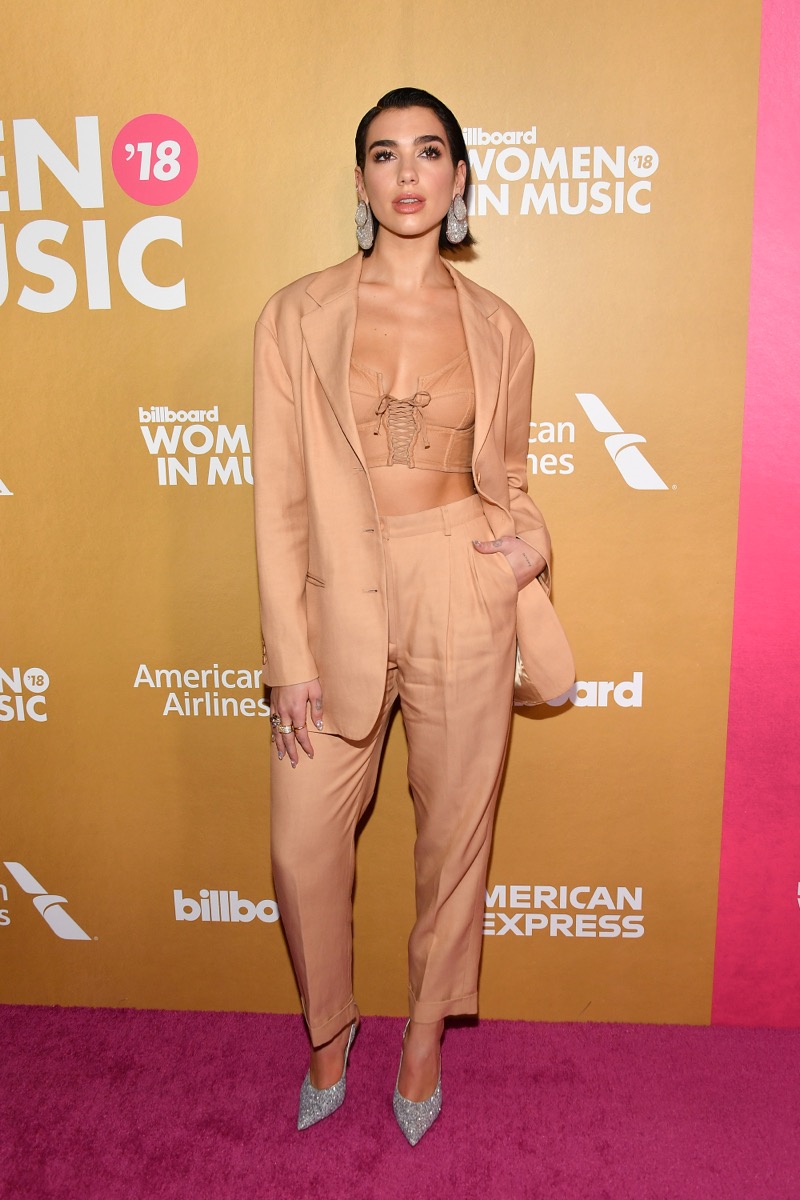 "Whether it's on Zoom, doing a workout with my friend Ella in L.A. who leads a kickass workout class called Sculpt With Ella, or with my best friend Bunny who comes over to train me on days when I'm feeling super lazy and need someone to get me motivated, getting physical really starts my day off right," she told Refinery29.
---