Euphoria's Sydney Sweeney in Bathing Suit Has Fans Talking
Here's how the actress stays in shape and why she chose the skimpy swimsuit.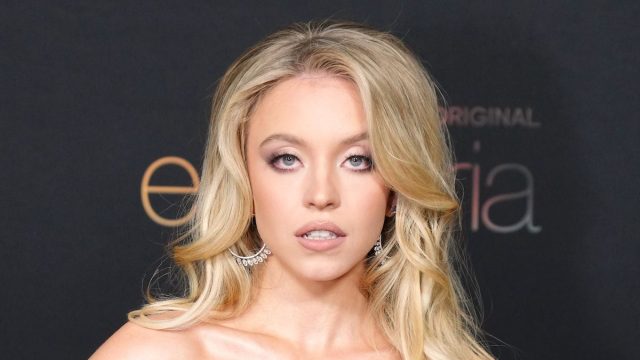 Sydney Sweeney's latest costume on Euphoria has fans talking! The actress, who plays Cassie on the hit show, flaunted her figure in a hot pink Frankie Bikinis one-piece that showed off her flat abs to perfection, in one of the scenes of Season 2 Episode 4. Sweeney and Heidi Bivens, head of the costume department, explained how the sexy swimsuit was chosen.  "For the swim, we actually had another swimsuit planned. I always have extra stuff in my back pocket. You have to have stuff to go to because you never know what's gonna happen. That pink suit was actually something that was in my back pocket," said Bivens. "I wanted something that kind of emulated Maddy in a way," added Sweeney. "I was like, what is something that could be as risqué as possible, but not too far where it'd be like, this is ridiculous?" How does the star keep herself so fit? Read on to see 9 ways Sydney Sweeney stays in shape and the photos that prove they work—and to get beach-ready yourself, don't miss these essential 30 Best-Ever Celebrity Bathing Suit Photos!
`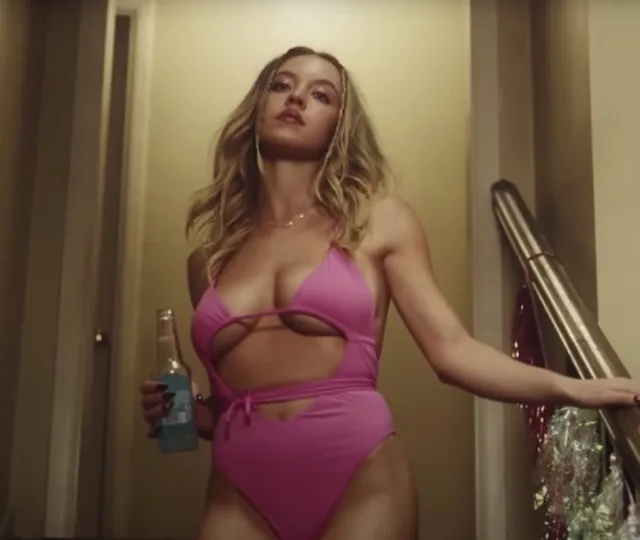 Sydney is an experienced MMA fighter. "I'm trained in mixed martial arts," she told Marie Claire. "I started when I was 14 and did my first competition at 18. It was a grappling competition against all guys a weight category above me, and I got first place. Those guys were probably saying, 'Oh, we didn't want to hurt her,' but they were definitely trying. Everyone broke a sweat!"
Sydney is all about outdoor activities, including water and snow skiing. In a recent Instagram post she showed off her skills. yearly ski post. "Hope one day i can do this everyday," she wrote.
Sydney's Instagram feed is filled with photos of herself on hikes, oftentimes with her canine companion. "If you need me I'll be climbing some rocks," she captioned an image.
4
She Prioritizes Self-Care
Sydney dubs self care "a daily process," maintaining that you have to work at it. "I think you can be OK one day and it's totally OK if you're not the next because I think you have to start every day new and you have to start every day trying to appreciate and love yourself, which can be difficult sometimes," she told Yahoo Life's The Unwind. "Take one step at a time and try your best and just make sure you love yourself. Your body does so much for you, and I think a lot of times people forget that and how hard it works. And so taking care of yourself, grooming yourself however way makes you feel best, I think it's important."
5
She Avoids These Trendy Workouts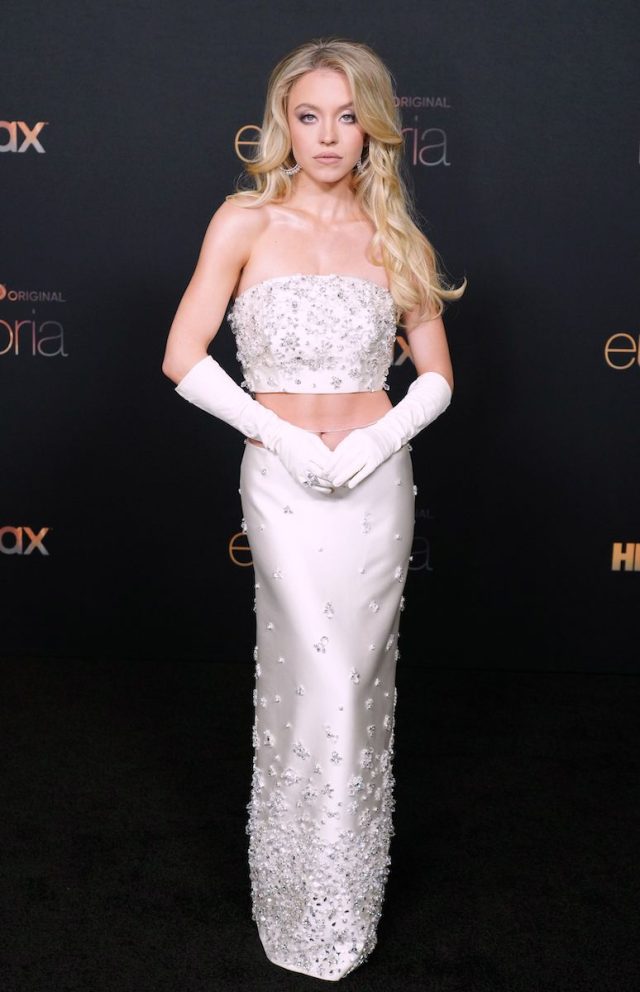 One popular workout you won't find her doing? Yoga. "I've tried to get into yoga, but my mind just races too much so I can't get there yet," she admitted to Yahoo. She also revealed to Bustle that she has never hopped on a Peloton. 
6
She Has Major Love for Her Body
Sydney appreciates her body, but not for the way it looks. "It is your body and there are some people looking at it, but at the same time, something that I've really started telling myself is this is the one body I'll have for the rest of my life. And it does so much for me and I need to appreciate it and I need to love it because I'm not going to get another one. So I'm just kind of loving myself more and thanking my body for everything it does. And sure, more people than myself get to look at it in my profession. And I hope that the love that I have for my body and the thanks that I give to myself inspires other people to be like, I need to approach myself that way too, because I think loving yourself is number one before you can actually love anyone else," she told Yahoo.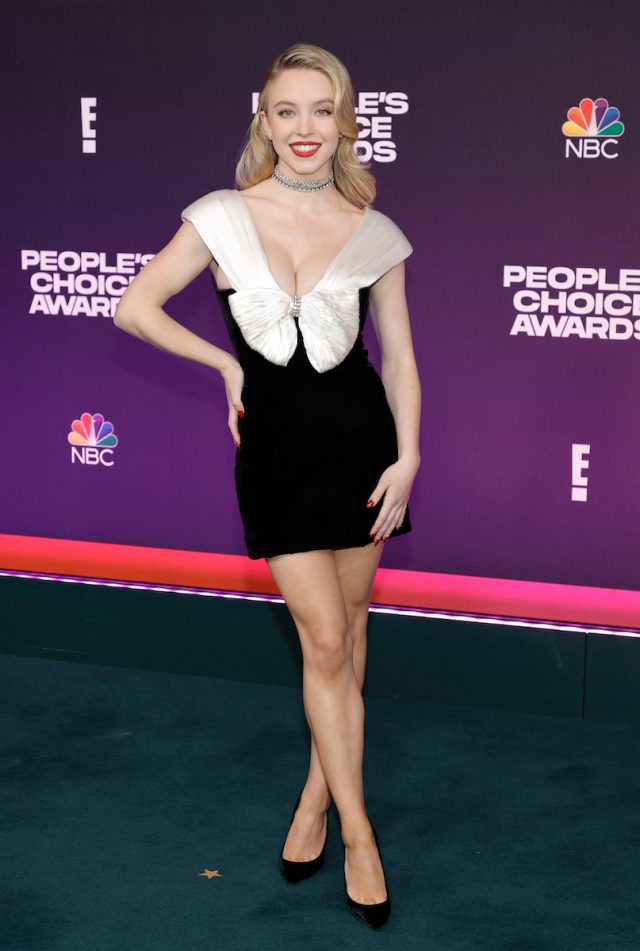 You won't find Sydney drinking anything but H2O. "I have never even tried coffee. I only drink water — for whatever reason, when I was like, 12, I decided I would only drink water and I just stuck with it. I love water, it's my thing," she told Bustle. 
8
She Does Workout Videos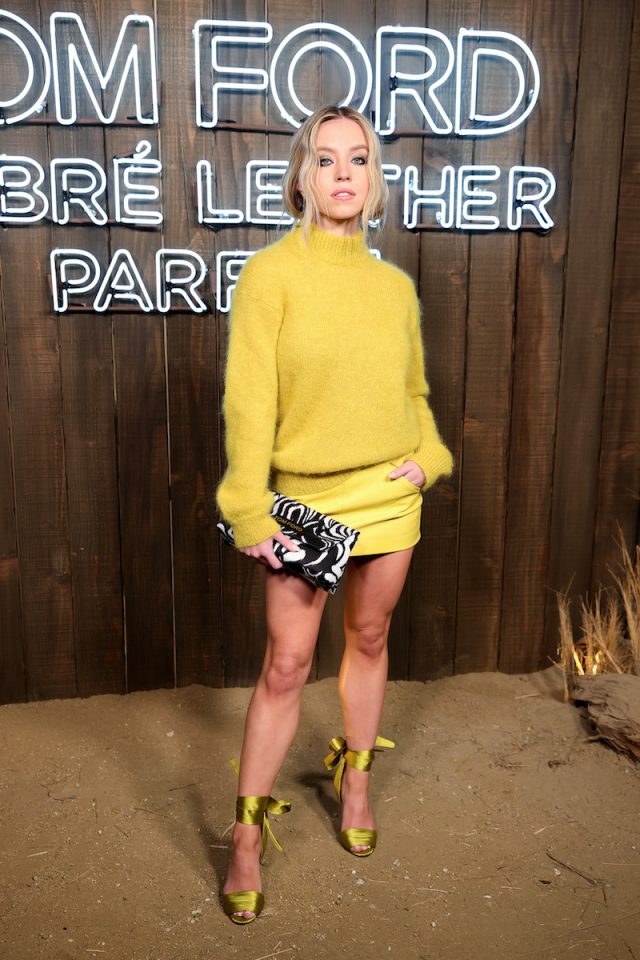 df44d9eab23ea271ddde7545ae2c09ec
Sydney stays fit with the help of her dog and workout videos. "I try to take my dog on a walk twice a day. We'll do a 2-mile walk in the morning and again at night if I can. If I'm feeling really motivated, I'll run. If I have an hour, I'll do a workout video at home, like a DOGPOUND one. Sometimes it's hard if I'm missing equipment, but it's doable," she told Bustle. 
9
She Isn't Afraid of Sugar
Some stars completely avoid sugar, but not Sydney. She told Bustle that for breakfast she is "really into" croissant toast that she eats with cinnamon sugar and honey butter. Other favorite sweet treats? "I'll have some Swedish Fish or anything gummy if I'm tired. I've had a Shirley Temple to celebrate," she added. 
Leah Groth has decades of experience covering all things health, wellness and fitness related.
Read more
---