Eva Longoria in Bathing Suit is "Crushing It"
Here are 12 things she does to keep herself in shape.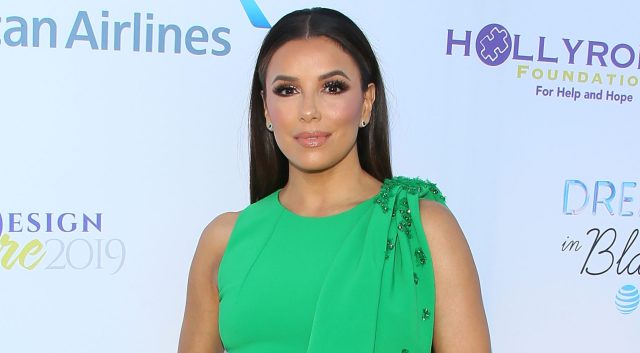 Eva Longoria is revealing all of her stay-fit secrets! The 46-year-old actress and entrepreneur shows off her fabulous figure in a swimsuit on the March 2022 cover of Women's Health, detailing all of the health habits responsible for her famous physique. Read on to see 12 ways Eva Longoria stays in shape and the photos that prove they work—and to get beach-ready yourself, don't miss these essential 30 Best-Ever Celebrity Bathing Suit Photos!
1
She Works Out Every Single Day
For Eva, exercise is a daily job. She revealed to WH that she works out every single day for up to 75 minutes. "If I have to wake up early and take a flight, when I land, I'll go for a walk because I didn't get to work out," she says. "Even if it's just stretching, I need to do something."
2
Exercise Helps Her Destress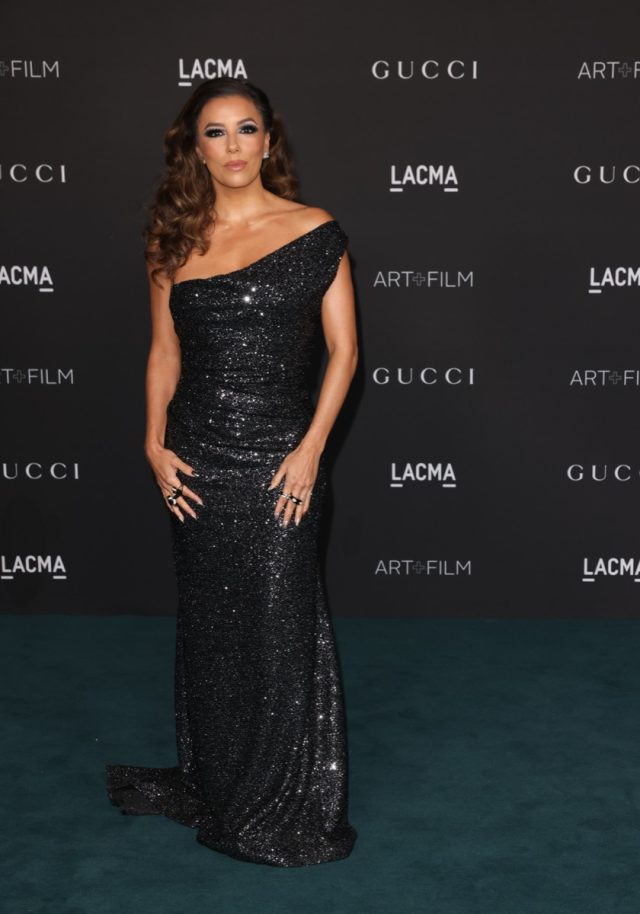 Sure, Eva clearly reaps the physical benefits of exercise, but more importantly, it helps her de-stress. Instead of focusing on all the things she needs to do, she puts her energy on moving. "I really work out for my mental health," she said. 
3
She Is All About Trampoline Workouts
Eva does trampoline workouts on her JumpSport 30 to 45 minutes about five times a week. "Ironically, bouncing on this trampoline is low impact, so you get a sweaty workout without all the pounding on your knees," she said. "Plus, it's so good for lymphatic drainage." She takes classes at The Ness, usually virtually. "First, I had to figure out how to jump on the thing," She moved from beginner to intermediate. "It makes me present. You really have to focus on the routine and memorize the movements. They switch sides a lot, which can throw you off, so you have to be on top of it. I love that." She also uses it to connect with friends and family. "We're the sisterhood of the traveling trampolines," she exclaimed. 
4
She Does Strength Training
She also does strength training with Julia Brown of Thrive With Julia or Grant Roberts of Granite Gym. "I do very heavy weights," she said, revealing that a few of her exercises include squats on a weight rack with at least one 25-pound plate on each end and hip thrusts with a 50-pound plate on her hips. "I feel like my body changes the most when I do that—I wear a heart rate monitor, and I can see my heart rate spike from just doing a heavy bicep curl," she added. She also takes kettlebell flow classes, "doing weights, but it's a whole routine, and you never know what's next" and also yoga.
Eva meditates for five to 20 minutes per day and is currently doing a 21-day guided meditation with her friends. "You write down your thoughts and it's so great, because when you do it with your tribe, it's better; you can be more accountable," she said. df44d9eab23ea271ddde7545ae2c09ec
6
She Wears This Health Tracking Ring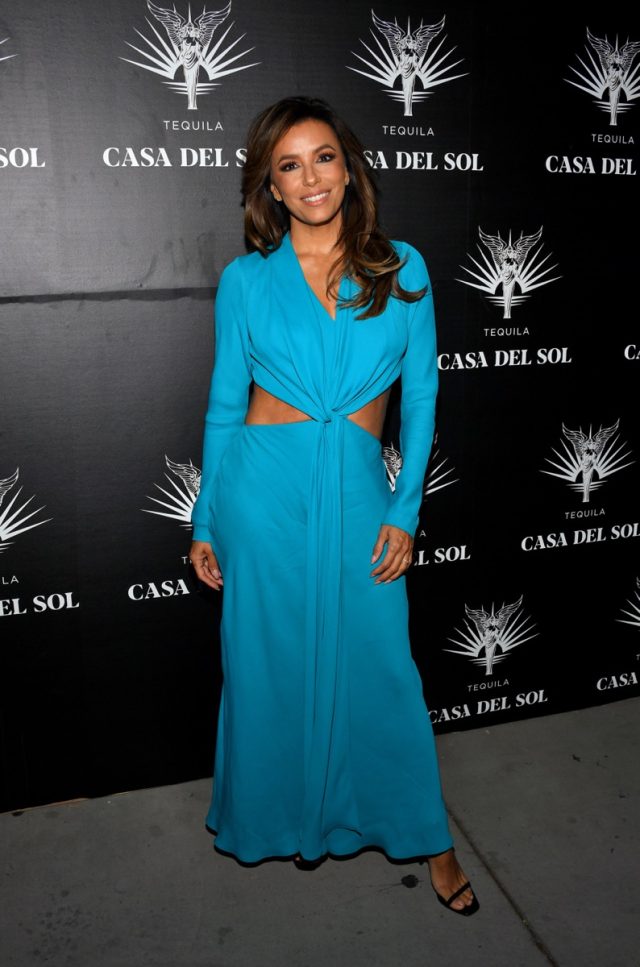 Eva is one of the many stars who wears an Oura Ring, a health tracker that also keeps track of sleep patterns. Another health habit she's turned into a way to keep in touch with people: tracking her sleep. Every morning, the ring offers a  sleep and "readiness" score ranging from 0 to 100 based on her activity the day before and lets her know how well she slept. "My friends and I send each other scores," she says. "I'll be like, 'I got a 94, top that!'" 
7
She Limits Alcohol Consumption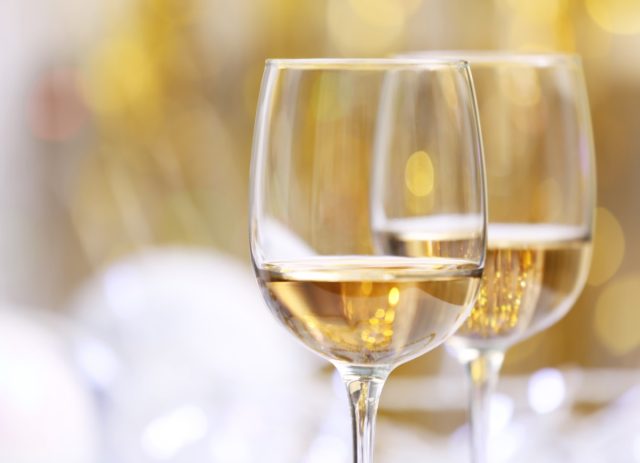 Eva recently cut down on alcohol consumption, after waking up at 3 a.m. following nights of drinking. "I never used to feel a sugar rush when I would drink wine," she explained. "But one day, Gloria Estefan told me she can't drink wine because she wakes up at 4 a.m. The day she told me that, it started happening to me. I was like, 'Damn you, Gloria!'"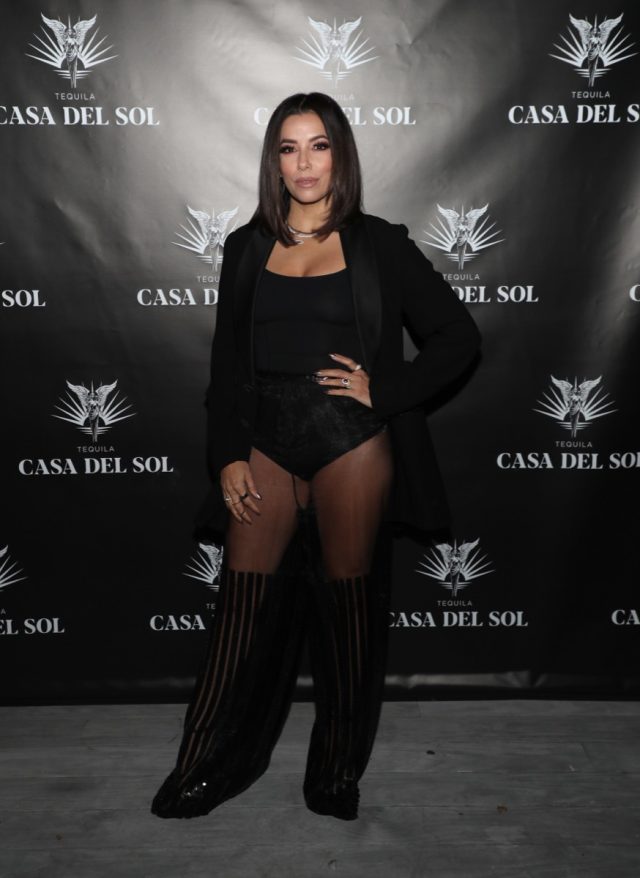 Cooking meals for her family not only helps Eva eat healthier, but is good for her mental health. "I cook them breakfast, lunch, and dinner," she said. "It's therapeutic for me."
9
She Does Intermittent Fastinge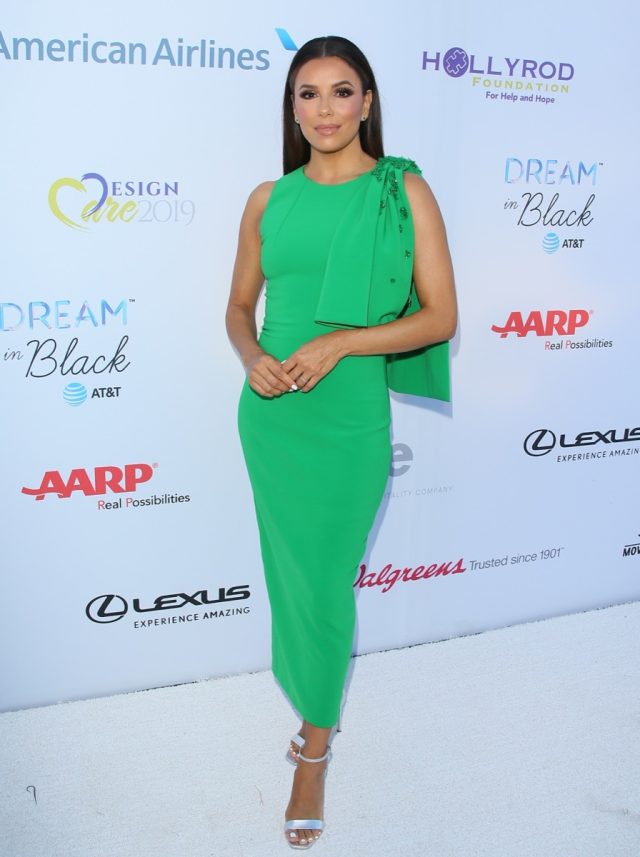 Eva is one of the many stars who identifies as an intermittent faster. She usually eats within an eight-hour window each day, between 11 a.m. and 7 p.m. 
10
This Is What She Eats in a Day
Prior to her one hour workout, she fuels up with caffeine. "Breakfast is black coffee. Then I make breakfast for my family." For lunch she opts for protein, usually steak, fish, or chicken paired with vegetables, and dinner is either another version of that or soup, like Italian wedding or tortilla.
11
She Eats As Plant-Based As Possible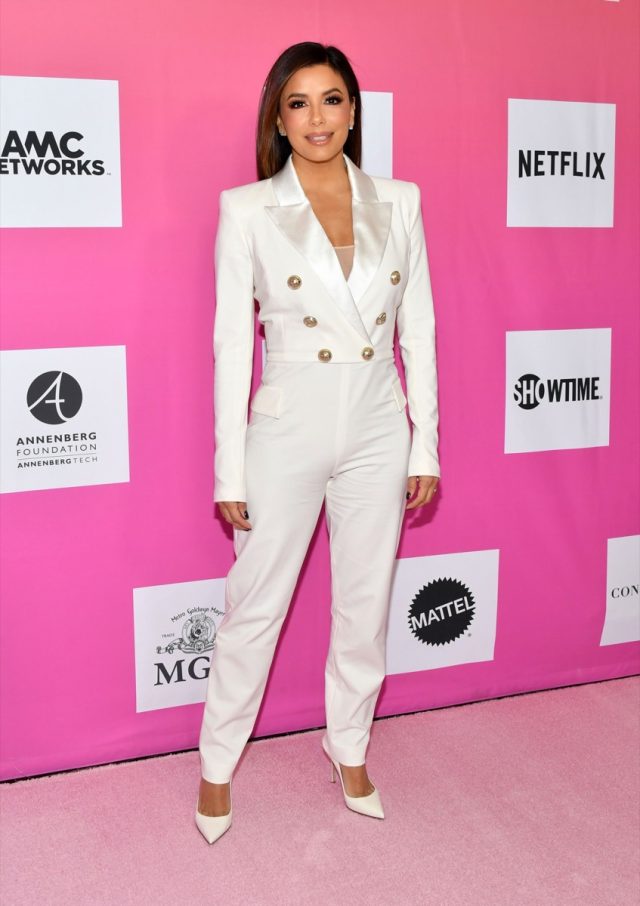 "I've been dabbling with more plant-based ingredients," Eva revealed. "I grew up on a ranch where we ate what was on the land—when it was squash season, we ate squash for three months. It gave me such an appreciation for where food comes from: It comes from the ground. Beans are a big source of protein for us. I love making portobello tacos and jackfruit tacos, and cauliflower fried rice."
12
She Avoids Sugar and White Flour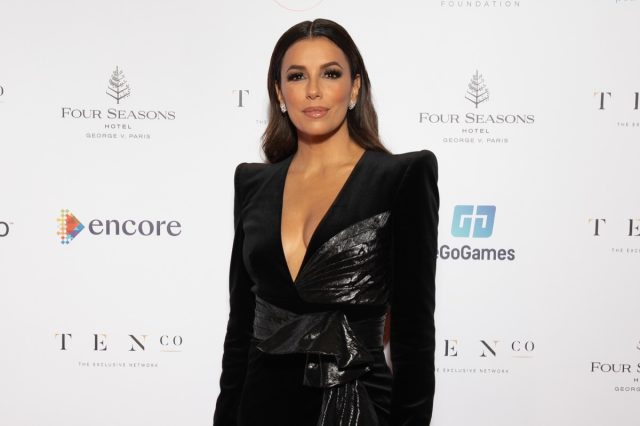 Eva avoids consuming sugar. "Olives, pretzels, popcorn, potato chips—that's my jam," she said. "I don't like sweets or chocolate, and people hate me for it. Bread too—I hate bread. I'm never tempted by the bread basket."
Leah Groth has decades of experience covering all things health, wellness and fitness related.
Read more
---