Halle Berry in Bathing Suit is "On Cloud Wine"
The Bruised director and Bond Girl loves boxing, keto, and water.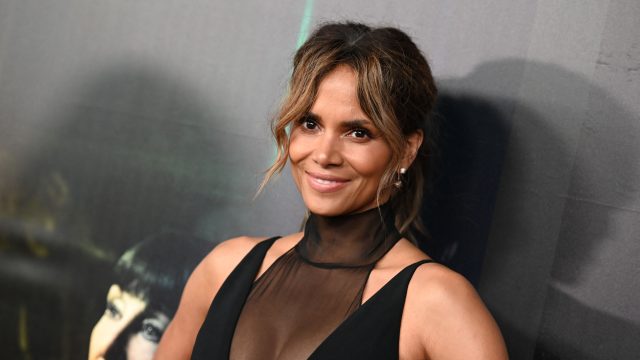 Halle Berry's career began when she competed in the Miss USA pageant in 1986. And today, at age 55, and having directed her first movie, Netflix's Bruised, the actress still looks the same. Berry is widely considered to be one of the most beautiful women in Hollywood, and has shown off her fit figure in several of her roles, and on Instagram. "On cloud wine #nationalroséday," she captioned a new photo. How does she stay so fit? Read on to see 7 ways Halle Berry stays in shape and the photos that prove they work—and to get beach-ready yourself, don't miss these essential 30 Best-Ever Celebrity Bathing Suit Photos!
`
1
She Prioritizes Her Ab Workouts, But Doesn't Do Sit-ups Or Crunches
Berry's abs have gotten praise, and for good reason. Berry told Women's Health that she prioritizes her core workouts. However, she avoids certain ab exercises. "My average workout these days doesn't involve a single situp or crunch," Berry said. One abs move I do incorporate into my workouts pretty often is planks. I never did planks back in the day, but they've made a huge difference for my core strength and definition. Sometimes, I'll just hold a plank for as long as I can. My abs start to ache first, but pretty soon my entire body feels like it's on fire."
Berry does a lot of workouts, including boxing. "Boxing is still considered one of the best full-body workouts," she wrote on Instagram. "You'll sculpt every muscle and burn major calories and fat. It dramatically decreases stress levels, develops hand-eye coordination, and builds confidence and discipline. But most importantly… you'll never stop learning. I've been boxing for the past 10 years and regularly for the past three and I love that I always learn a new way to challenge myself and work new muscles."
3
She Does Yoga and Stretching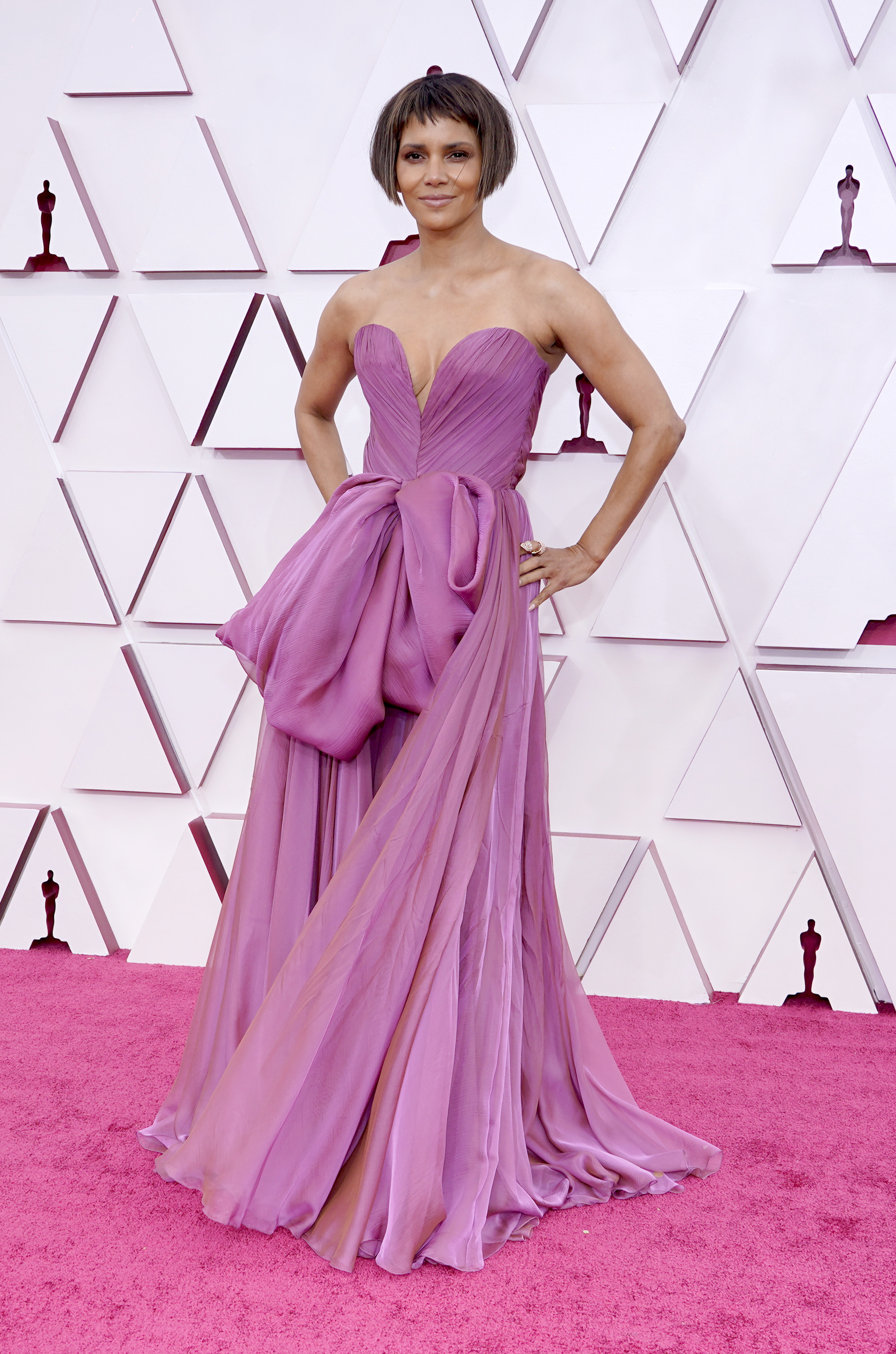 Berry is also a fan of doing yoga, and always makes sure to stretch. In an Instagram post, Berry is seen doing a shoulder stand pose. "After I work out, it's important for me to stretch and lengthen," she wrote. Fitness is not just about running, lifting and punching. For me, being athletic and super fit is also about being still, stretching and breathing. Including stretching in my fitness program helps my muscles stay long, limber, improves my mobility and range of motion, and most importantly, helps me avoid injuries."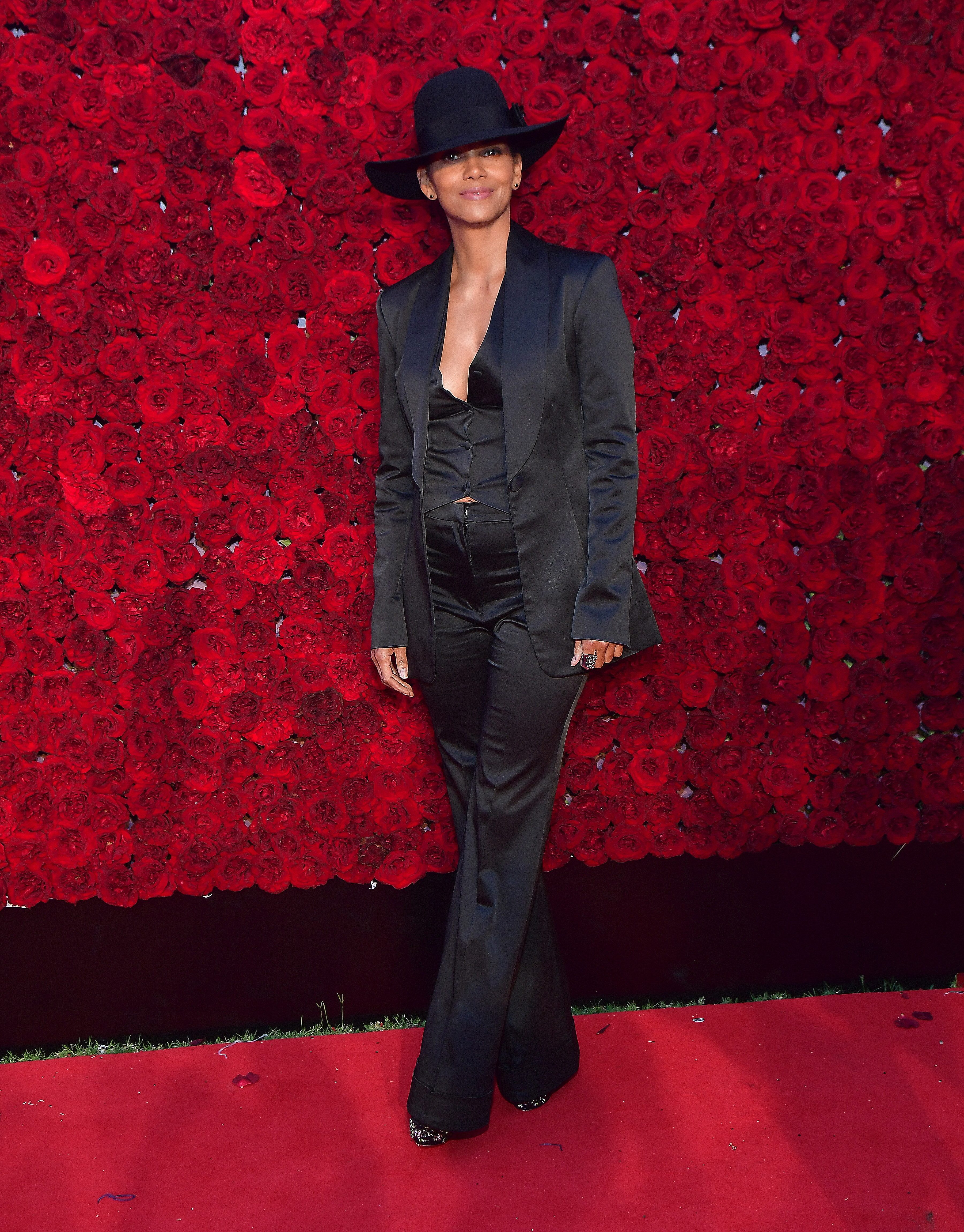 df44d9eab23ea271ddde7545ae2c09ec
Berry's personal trainer, Peter Lee Thomas, tells HollywoodLife that the actress takes amino acids. Thomas says she usually takes them in the morning and that, "She takes something called Master Amino Pattern by a company called Purium." Thomas says that these have helped Berry out a lot. "Essentially it is the actual amino acids that build muscle, not the actual food source, because the food first needs to be converted into amino acids to create the muscle. If you imagine your body as a freeway system, these amino acids go straight onto the freeway. It's the quickest way possible for your body to get these nutrients because nothing has to be digested. "
Berry revealed in a 2018 Instagram story that she intermittent fasts, and has found a lot of success with it. "I normally eat two meals a day," Berry told her followers. "I normally skip breakfast and I sort of fast and I do my green drink or I do my bullet coffee." Berry's trainer, Peter Lee Thomas says the actress eats her first meal of the day after a workout. "Basically her breakfast and lunch combined," Thomas told HollywoodLife. "She has that right after her workout because that is the best time to eat because your body is craving nutrients. The meal should be dense. A lot of the time she will have a steak with a big green salad and not butter lettuce, it has to be dark greens like spinach and kale. Or she will have shredded chicken over a dark green leafy salad. Or she might have two or three eggs, not egg whites, she eats the whole egg because the yolk is very important."
6
She Is On The Keto Diet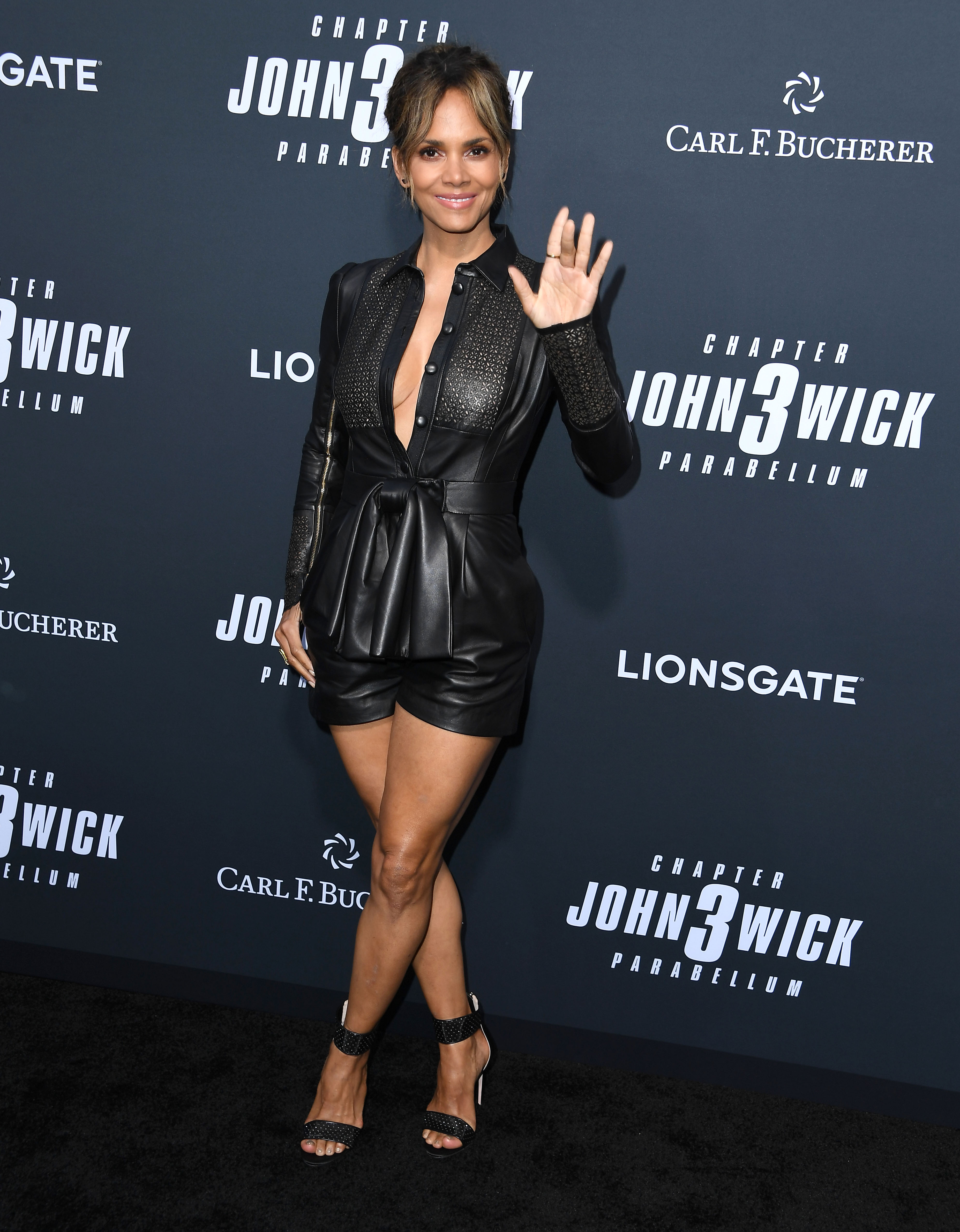 Berry revealed on Instagram that she follows the famous Keto diet, and she has good reasons. Berry wrote, "Being diabetic most of my life, I have always had to take food very seriously. So for years, I have been following the keto or ketogenic diet." Berry credits her Keto lifestyle, writing, "I hate the word "diet" so while you'll see the word diet, just know I encourage you to think of it as a lifestyle change NOT A DIET! Keto is a very low-carb food plan which actually forces your body to burn fat like crazy. I also believe it's been largely responsible for slowing down my aging process. The keto lifestyle offers so many benefits such as weight loss, (moms that's how we get rid of our baby bellies), appetite control, more energy and better mental performance. If you're like me, you can possibly reverse type 2 diabetes, you'll experience better physical endurance, better skin and also less acne if that's an issue. And it even helps control migraines!"
Berry makes sure to stay hydrated throughout the day. And she makes sure to start early. According to Berry's trainer, Peter Lee Thomas, the actress will start her day with water. "First of all, Halle never eats breakfast," he told HollywoodLife.com. "She starts her day with a big glass of water, about 8-12 oz., usually with a little lemon squeezed into it for flavor."
Anna Bechtel is a freelance writer currently based in Hamden, CT.
Read more
---