Heidi Klum in Bathing Suit Has a Happy Weekend With Hubby
Here's how she stays so fit.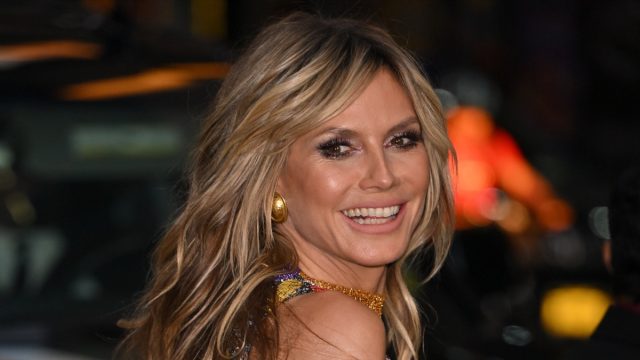 Heidi Klum in a bathing suit is having a very happy weekend. She posted a selfie video of her and husband Tom Kaulitz enjoying a barbeque and chilling in chairs. At age 49, Klum looks the same as she did 20 years ago. How does she stay so fit? Read on to see 5 ways Heidi Klum stays in shape and the photos that prove they work—and to get beach-ready yourself, don't miss these essential 30 Best-Ever Celebrity Bathing Suit Photos!
1
She Doesn't Have a Specific Diet But Here is How She Eats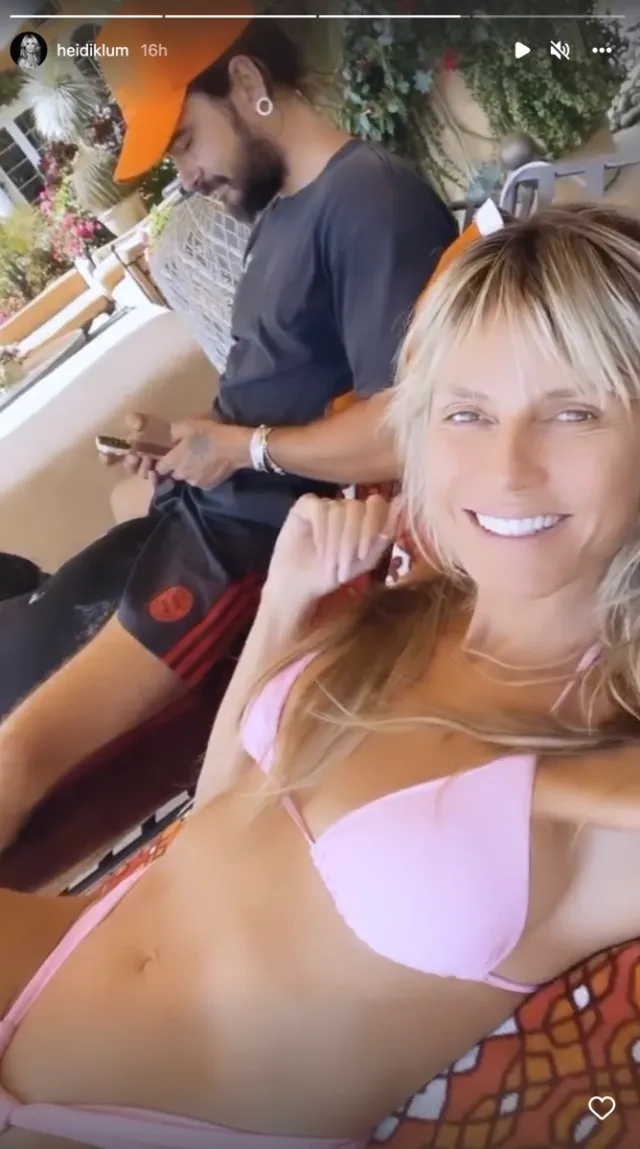 "I don't really have a specific diet. I just eat very healthily," Klum told Entertainment Tonight. "I start with great smoothies in the morning. I also have four children, so we cook a lot. I don't really eat out a lot. I think when you eat out a lot or when you order foods in a lot, then it kind of gets a little tricky because you don't know what people are putting in there. So I cook a lot. I do three big meals, but really my last one is at 6:00 PM. I eat with my kids. I think that also helps a little bit. I think when you eat a little on the earlier side, it has time to digest and I think it is a little bit better for your body."df44d9eab23ea271ddde7545ae2c09ec
2
Being in the Public Eye is Not Always Easy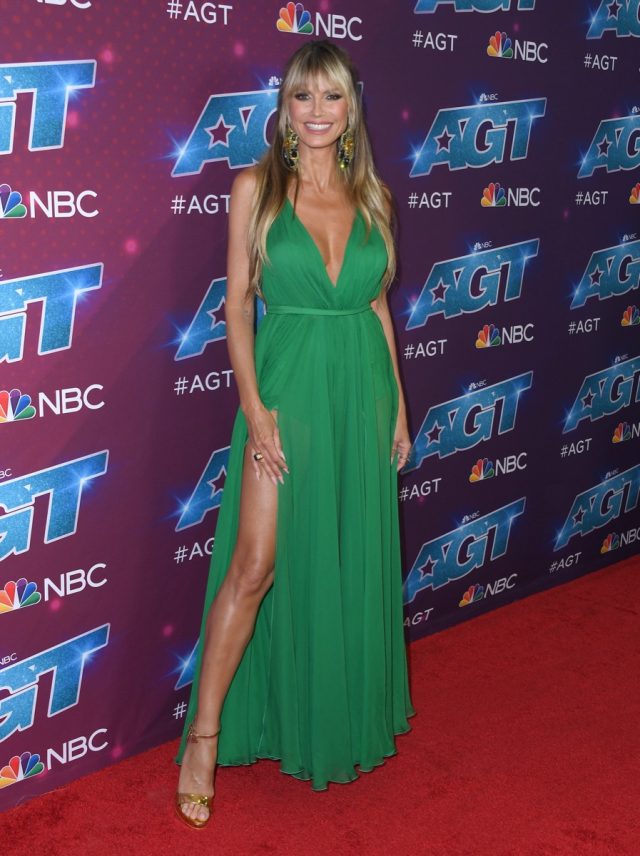 "Being in the public eye is not always easy," she told E! "Sometimes they look at you and they're like, 'Oh my God, is she pregnant again? I see a little bump on her stomach then. Oh my God, she's too thin. Why she's getting so thin?' I think a woman always struggles. We always struggle with our pounds. They go up and they go down. With me when I have five pounds on more or less, it really really shows. So sometimes I have to struggle keeping them on. Sometimes I have to struggle keeping them off. It depends on if there was just a holiday, now with Thanksgiving around the corner, the five pounds will go on again. So it always goes up and down."
3
She Does a Bit of Cardio
"I don't really have that time to go and spend an hour at the gym," she told E! 'So I have to make due with walking the stairs instead of taking the elevator, jumping on the trampoline with my kids, being more involved in their activities. And then sometimes I hit my treadmill. So I make it into my attic. I have a treadmill in there and like sometimes even just 30 minutes or 40 minutes on that, I do a little bit of cardio."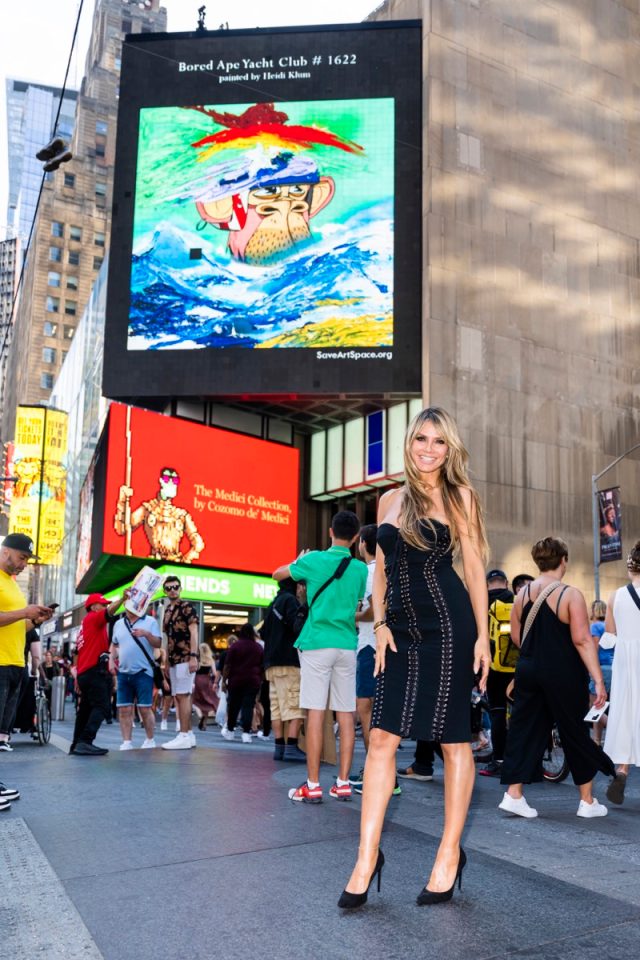 As for losing baby weight, Klum feels "I'm partially lucky. Partially. I eat very healthy. I do watch what I eat, which is still a lot. People always think, oh, she probably doesn't eat anything. I do eat a lot, but I do watch what I eat. I try to stay away from the carbs … I'm very mobile … I'm very active. There's always something to do. If it's like cleaning up the closet and the kids are in school, or there's always something going through my house…."
5
She Says Women Should Embrace Their Shape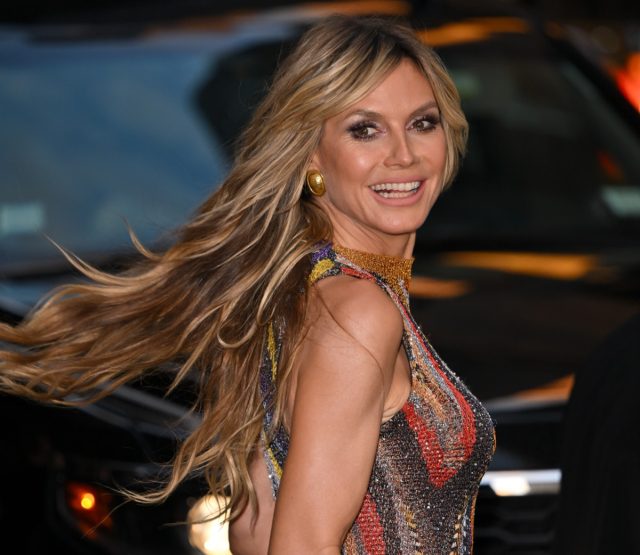 "I love designing swimsuits and it's a beach party or a pool party. So I thought that would be the perfect attire for today. I tried to make swimsuits for women, any shape or size. And I also believe that women should embrace their shape no matter what shape they're in. I think you should love yourself for who you are," she told ET.
---