Henry Cavill Reveals Secrets to Staying Strong With Exact Workout
In an exclusive interview with Celebwell, he reveals everything he does to stay in shape.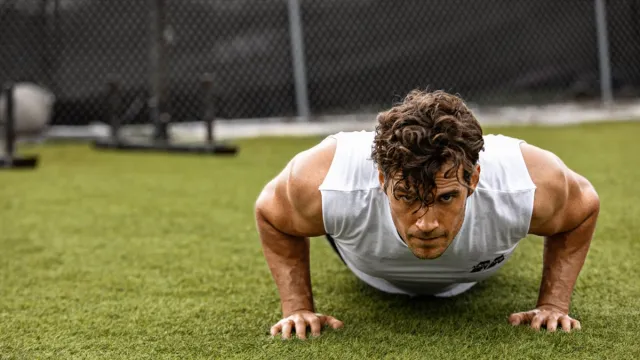 Henry Cavill is one of Hollywood's most fitness-oriented leading men. The 38-year-old, most celebrated as this generation's reigning Superman-slash-Clark Kent, recently took on a new role: Chief Creative Officer at MuscleTech, a globally recognized brand of sports supplements. In a new interview with CelebWell, the British actor revealed all of his secrets to staying fit—from grueling workouts and regimented diet to his go-to trick for keeping his muscles looking as large and defined as possible while shooting. Read on to see his 8 essential tips.
1
His Diet Is Extremely Regimented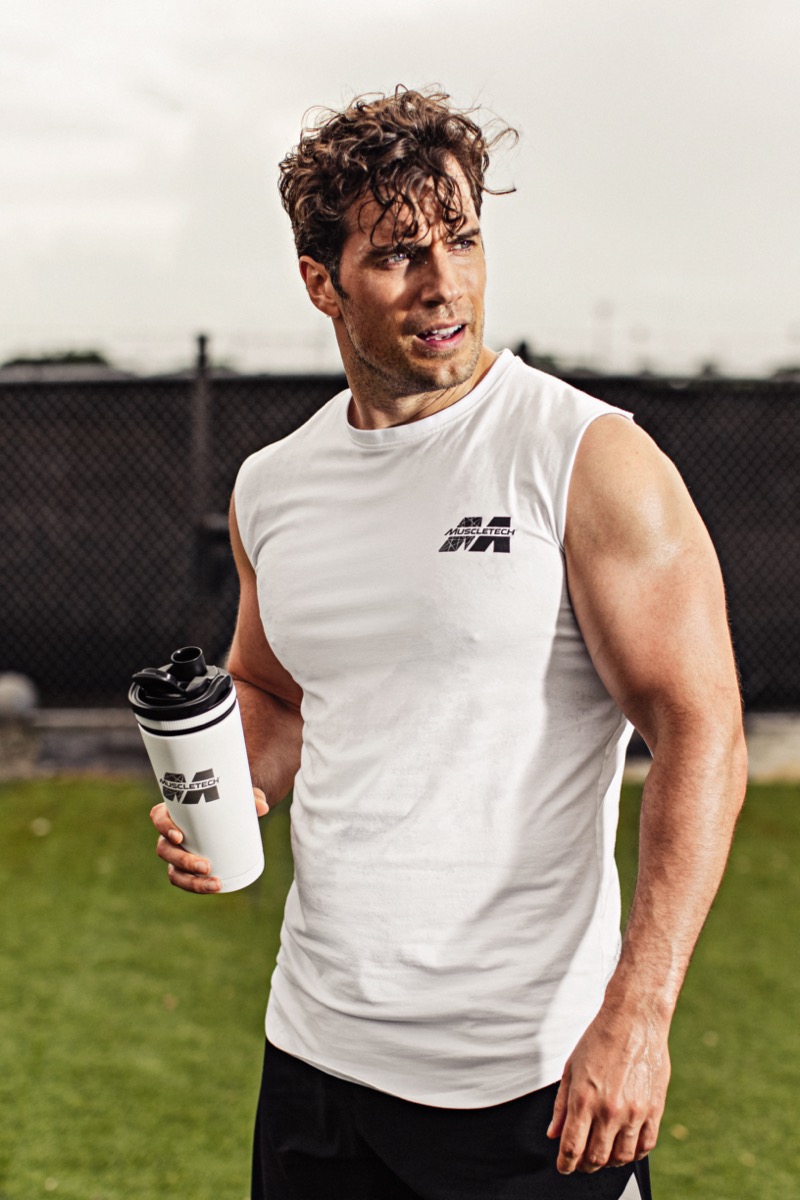 Henry splits his eating up into five meals a day, supplementing his food intake with shakes and supplements. "I wake up in the morning and I have a protein shake, one-and-a-half to two scoops of hundred percent grass fed whey protein, plus a cup and a half of oats, plus a two egg omelet with some ham or turkey in it, and four ounces of filet steak," he explains. "That's breakfast." His second and third meal consist of six ounces of check breast with brown rice. His fourth, dinner, is usually five ounces of filet of beef with sweet potato. And, prior to bed he will mix up a beverage. "I'll have a pre-bed shake to make sure I don't go into a catabolic state and that will be, just protein and water," he reveals.  
2
He Cheats Just Once a Week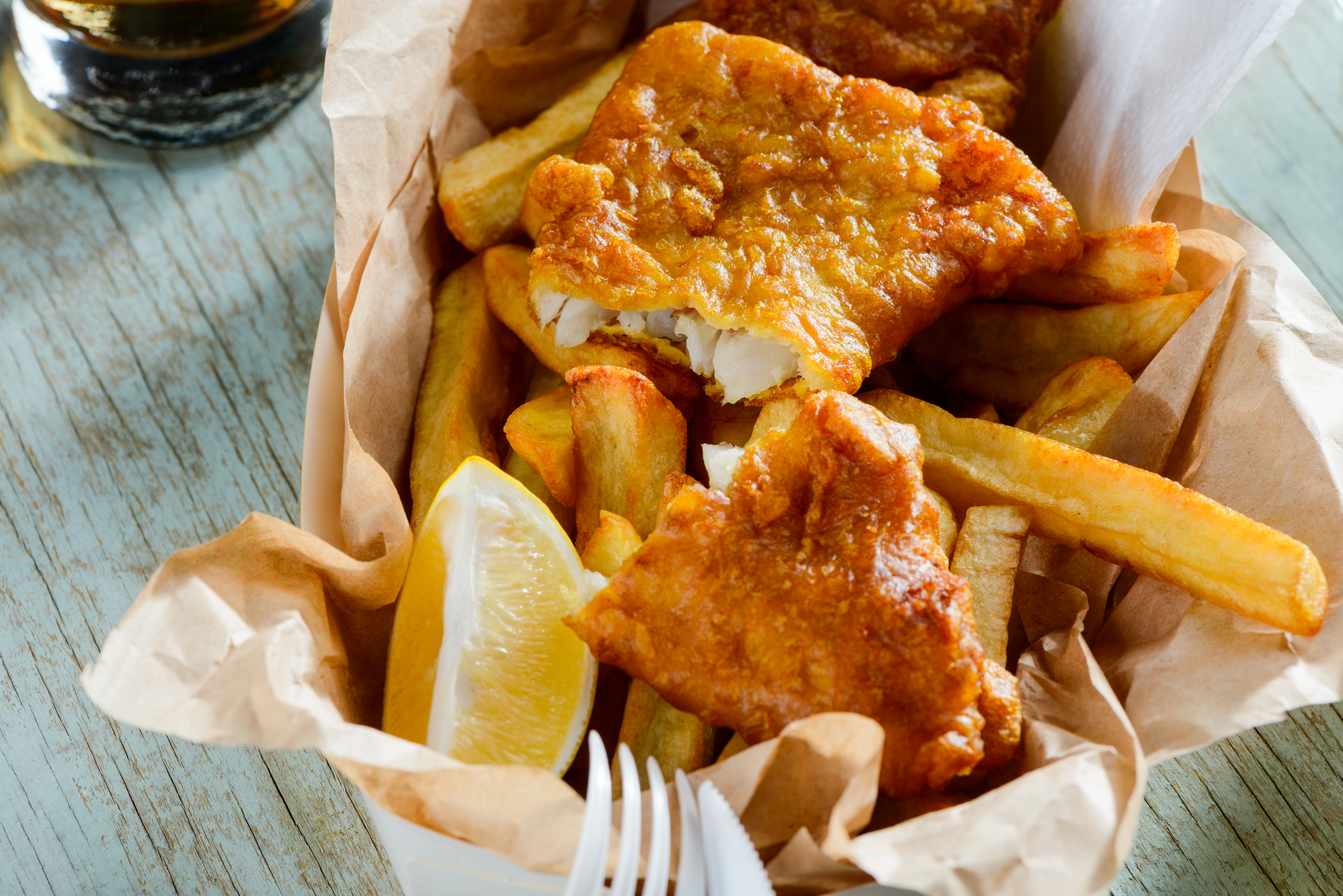 Henry does cheat, but just one meal per week. "My cheat meal depends on the week and the country," he explains. His go-to? Pizza. "You could find pizza from pretty much any country," he says. Other faves include fish and chips if he is in the UK or a Sunday roast.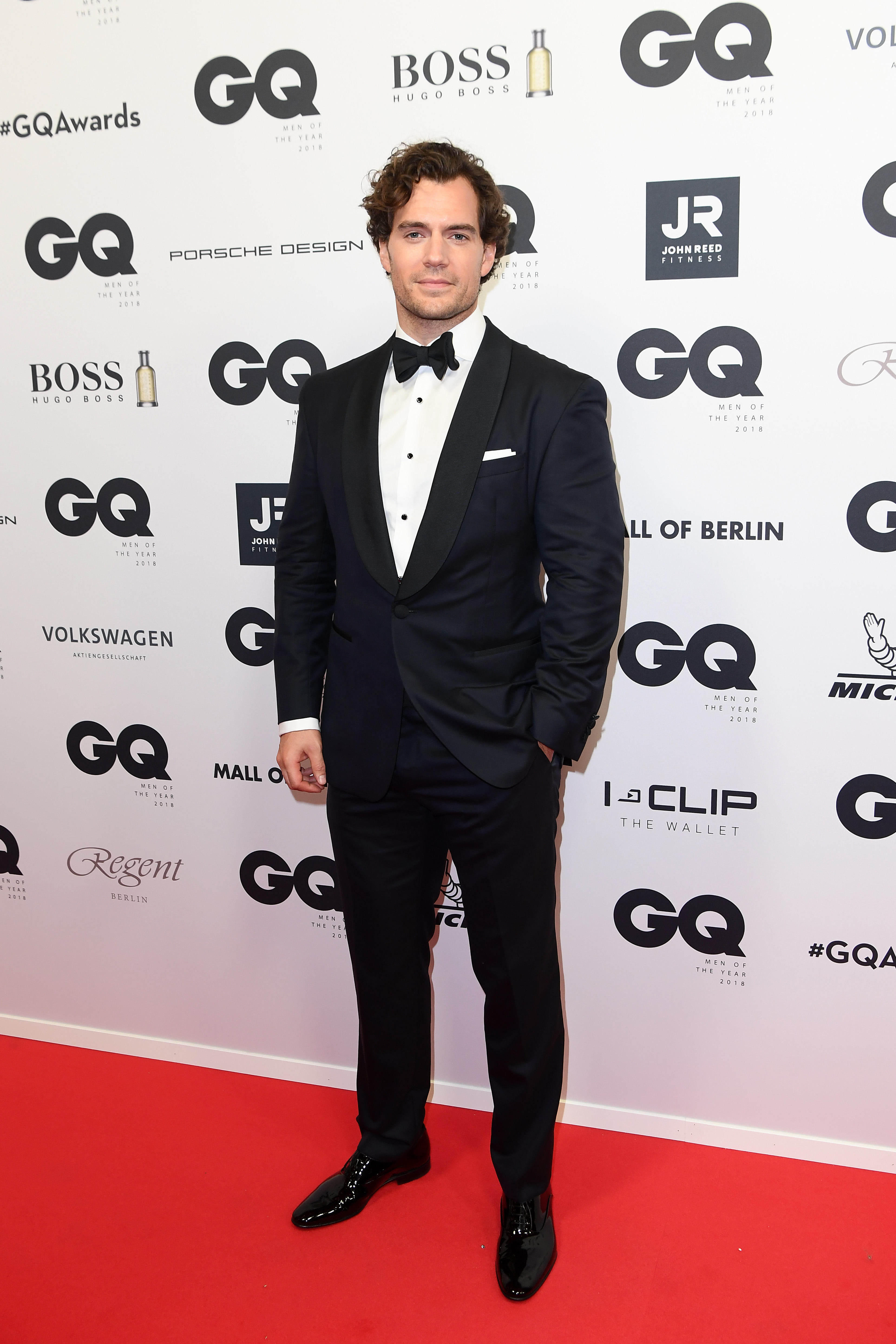 Sleep is a crucial part of Henry's recovery. "I aim for eight, but it depends," he says about his sleep goals. "So sometimes that is just impossible. So between between six and eight." 
4
His Workouts Are Intense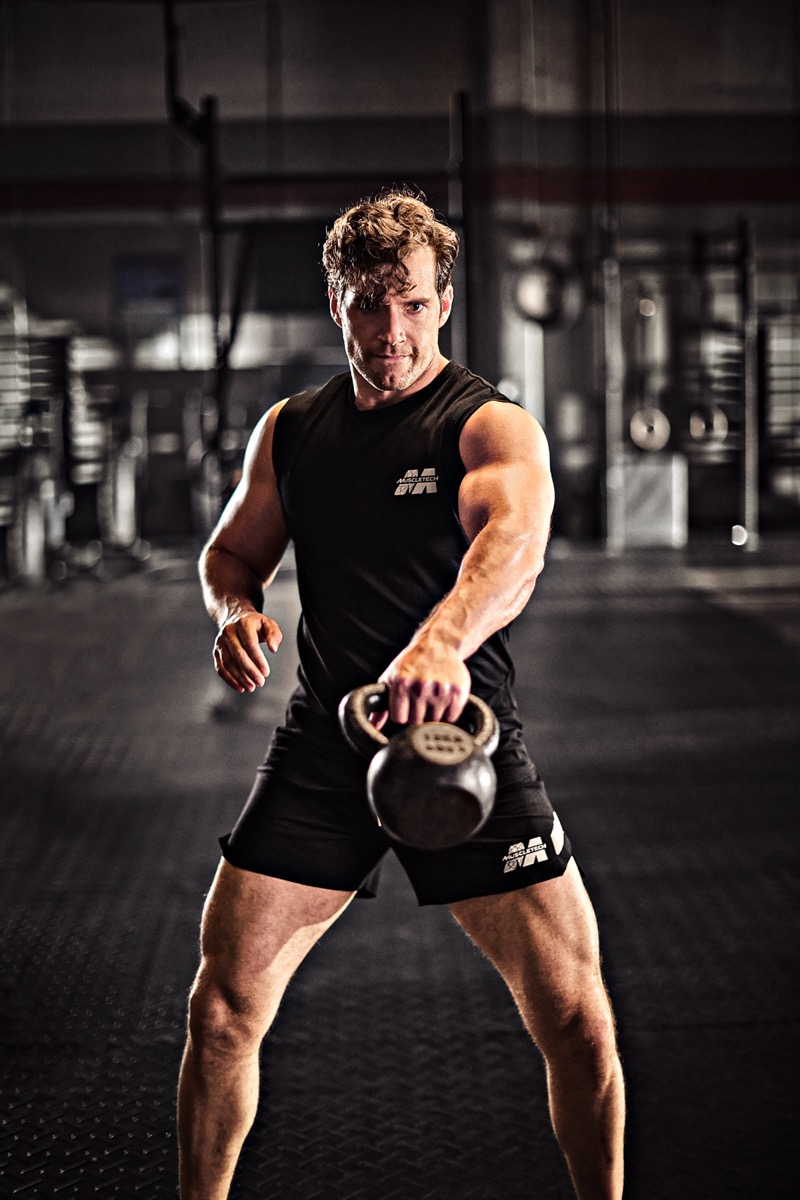 Henry shies away from heavy lifting, despite the fact that he once famously lifted deadlift 495 pounds. "I don't really have a huge benefit towards doing a max bench press," he admits. "It can be handy for some stuff, but I'm never going to use it." Instead, his workouts are focused on doing high reps of lower weights, or hypertrophy, which involves pumping the muscles with "as much blood as possible," in order to put enough pressure on them. "So you're doing micro tears and you're creating size in the muscle and not necessarily huge amounts of strength." 
5
Leg Day Is His Favorite (And Least) Workout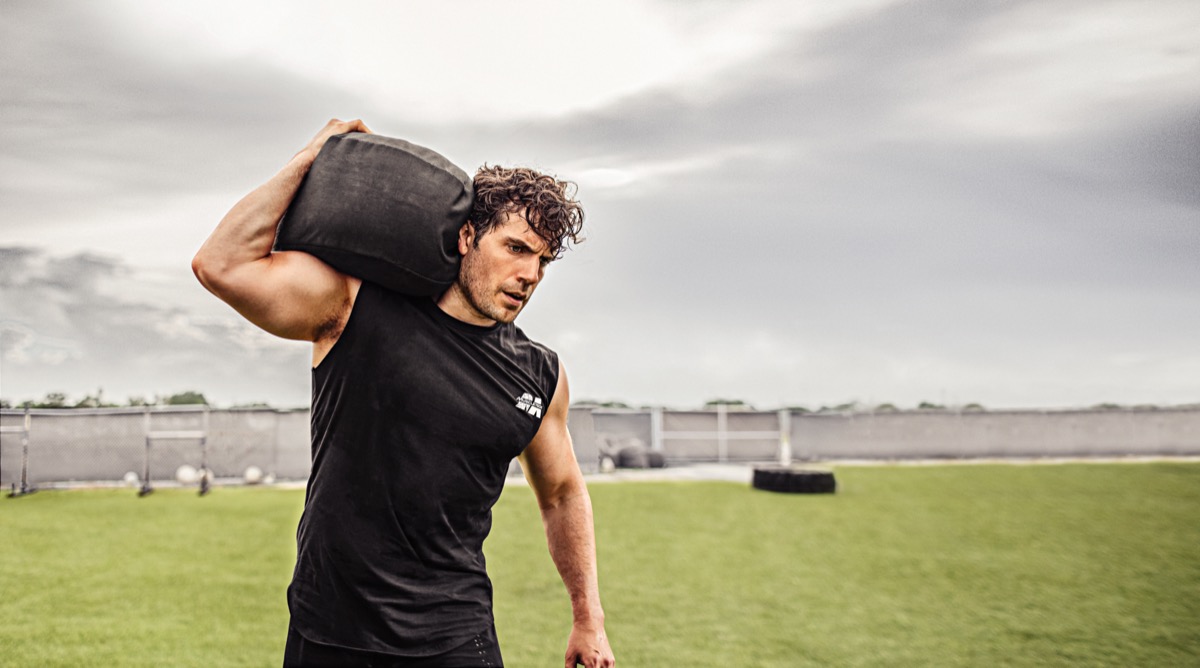 "My favorite workout and also my least favorite workout is probably a good leg day," he says. "There's something enormously rewarding about finishing a leg day. There's something terrifying about going into it and yeah. I think that's probably probably the right answer, but if I'm feeling pretty tired and I just want to end up leaving the gym looking good, then there's nothing better than shoulder and arms day."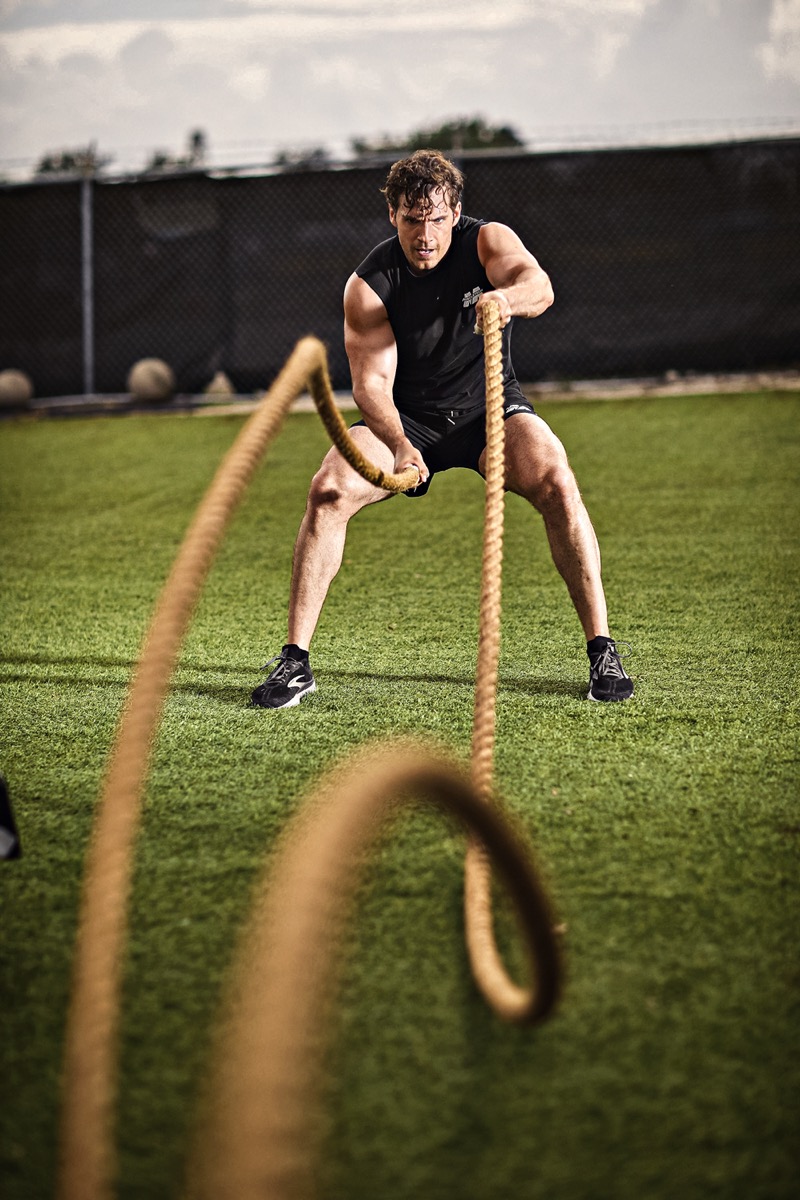 Henry reveals that he is "trying to integrate more cardio" into his workouts—especially if an upcoming project requires topless scenes. "When I'm coming up to a shirtless scene there will be, I would say 15 minutes to 20 minutes of cardio in the morning and then again another 20 minutes after a workout and 20 minutes before bed." Recently he has been adding interval sprints into his morning training. 
7
How He Looks His Most Ripped While Filming
df44d9eab23ea271ddde7545ae2c09ec
Henry's secret to looking his most chiseled prior to shooting? "Before a show, before I shoot a scene and throughout the day, I will do what we call trying to build a pump and then maintain it," he explains. "And so that'll be using bands and dumbbells and weights just enough to fill the muscles with blood, to make them look their best and their largest, the most round." He will continue to train and maintain throughout the day, "which can be exhausting, essentially doing like an eight hour workout," he admits. 
8
He Takes These Supplements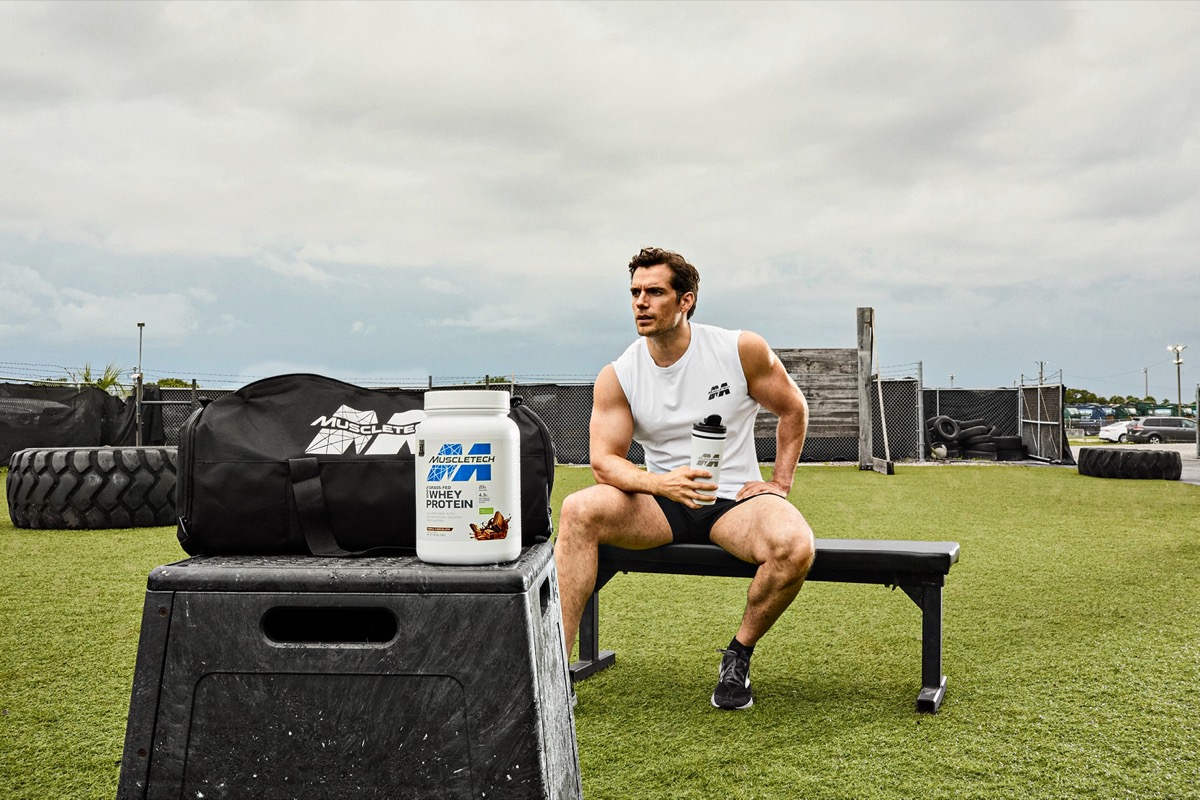 MuscleTech supplements are a big part of Henry's fitness plan. "I have my basic line of supplements, my regular stack as we call it," he reveals. "At the moment I stick to 100% grass fed whey protein, and I have that as part of my breakfast, my post-workout shake and my pre bed shake. I also take a pack of multivitamins every day. I use Shatter Pre-workout if I'm feeling particularly tired before workouts. And I also use Amino Build during my workout to make sure that I'm getting the most out of it."
8
And Here's How He Reloads His Arms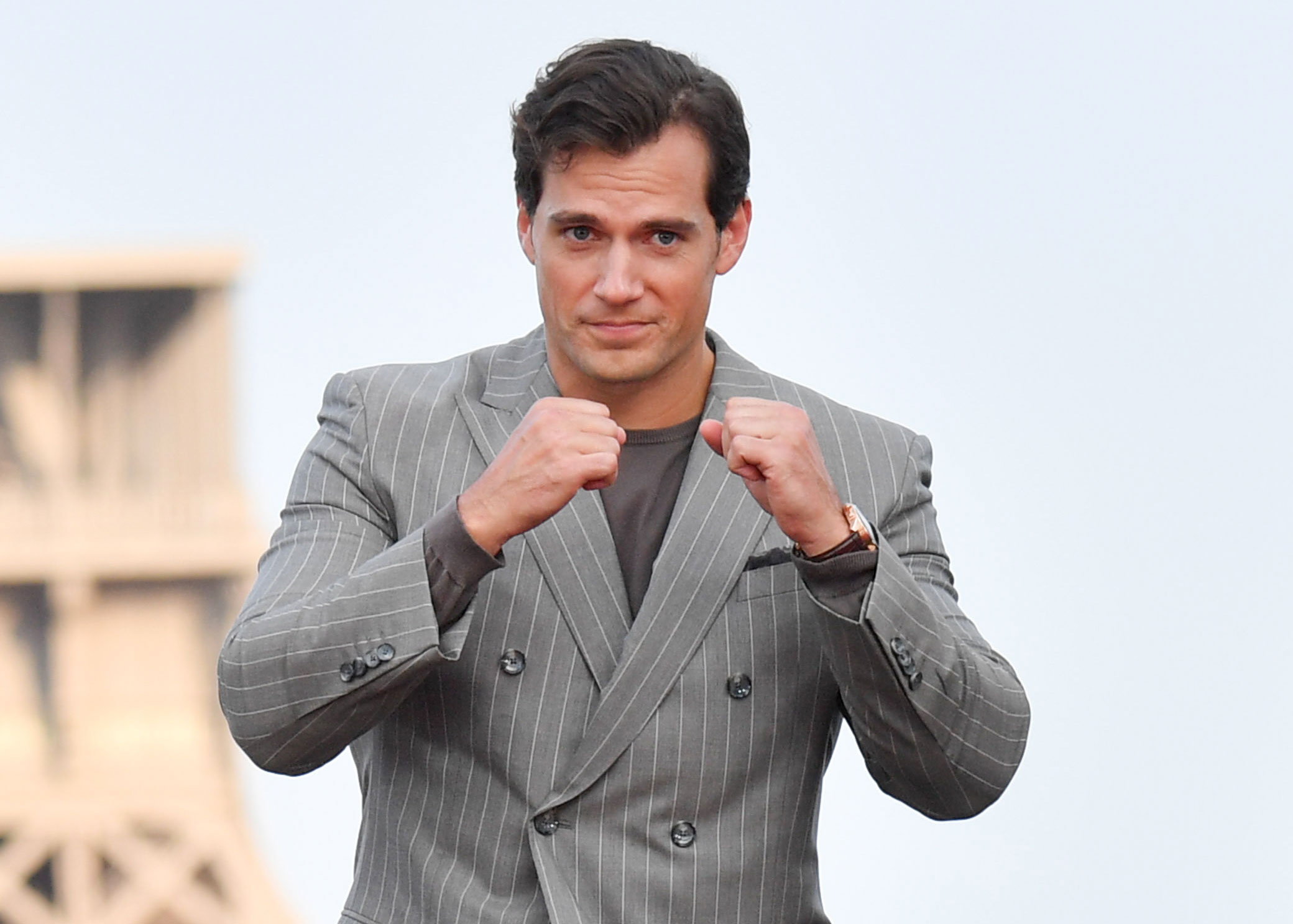 We asked Henry how he "reloads his arms"—as seen in the viral GIF from Mission: Impossible—Fallout, where he appears to recharge his arms before punching Tom Cruise. "The secret is, there is no secret. That was a happy accident," he said with a laugh. "I was on set and throwing a lot of punches that day and the tendons in my elbows were starting to get quite sore. So I literally was just throwing elbows out to warm them up before throwing punches again. And it happened to look good. And the director told me to keep on doing it."
Leah Groth has decades of experience covering all things health, wellness and fitness related.
Read more
---