Ian Somerhalder Shows Off Strong Arms in Special Selfie
See how the Vampire Diaries and Lost legend stays in shape.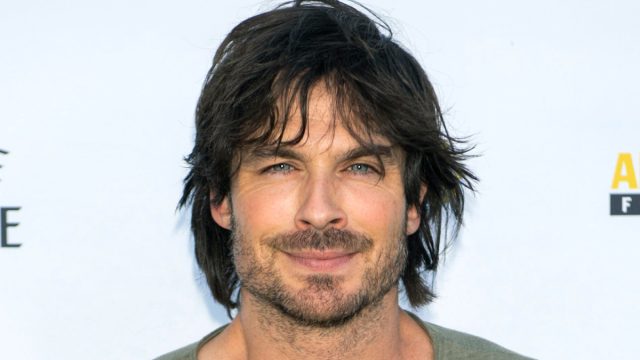 Ian Somerhalder, best known for his time on the Vampire Diaries, has some traditional and some unusual wellness methods that work for him. "My trainer Jance Footit (aka @5ringsbarbell ) wanted to see if the new arm routine & diet were working. I said 'I don't think I'll end up in a Thor movie but yes, it's working!' I've been working on a Regenerative agriculture diet plan. It's hard to do as regen farms are few and far between but they are GROWING in number. When we get to scale the world will shift & climate disruption will be in our rear view mirror," he said, showing off his guns in a new selfie. "What my long-time trainer @5ringsbarbell & @chrishemsworth 's @centrfit have done is really made it easy to get centered again. Endorphins from Excersise change the game. Daily meditation will change your life. If we're good to our bodies&our souls, we can be good to our environment, we can be good to things&people around us. Health is wealth." How does he stay fit? Read on to see 5 ways Ian Somerhalder stays in shape and the photos that prove they work—and to get beach-ready yourself, don't miss these essential 30 Best-Ever Celebrity Bathing Suit Photos!
He really enjoys eating soups because it's a great way to incorporate a lot of vegetables with some healthy bone broth and great flavor. "My diet is vegetables, soups, broths and dense, dense fats and proteins," he said.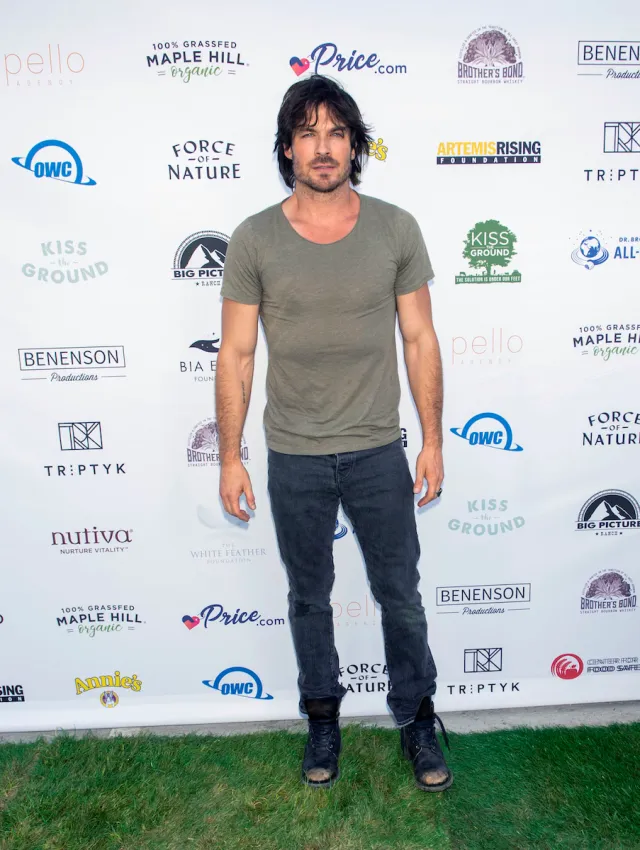 When going through his day to day routine, if he wants a treat, he has it. "I always hear men and women talk about cheat days. 'Oh, I cheated and did this, cheated and did that.' I can't subscribe to that," he said. "Don't cheat, only treat. If you treat yourself, own it. Cheating is a vibration you're creating in your head."df44d9eab23ea271ddde7545ae2c09ec
3
He Takes It Easy With Carbs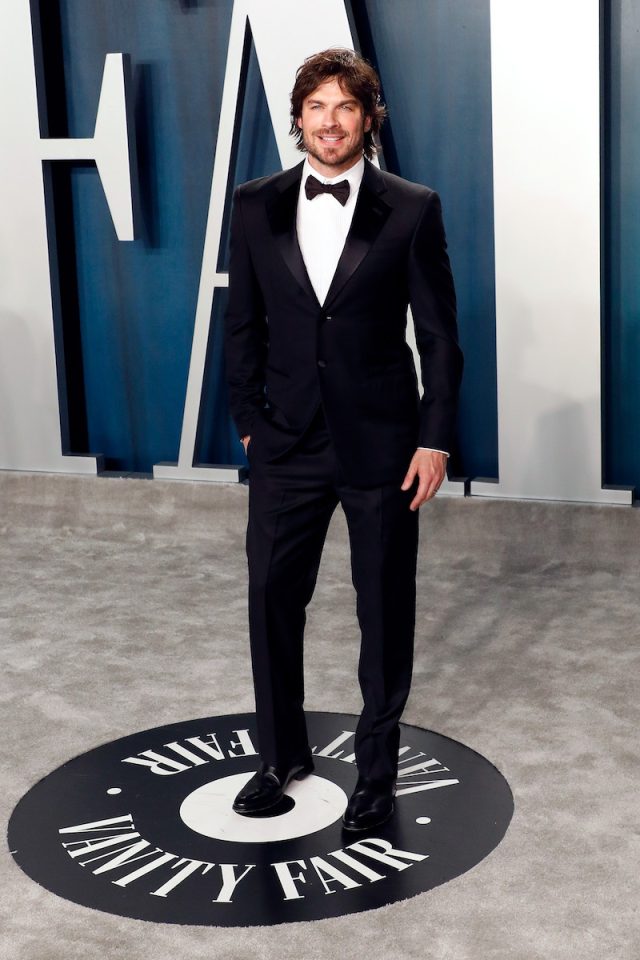 When he does have carbs, it's generally after a workout. "Everything is about carbohydrates in the morning," he said. "Sure, that's fine after you've trained, but I don't understand where we decided to wake up and douse our systems with sugary carbohydrates. Our stomach's balance is so important."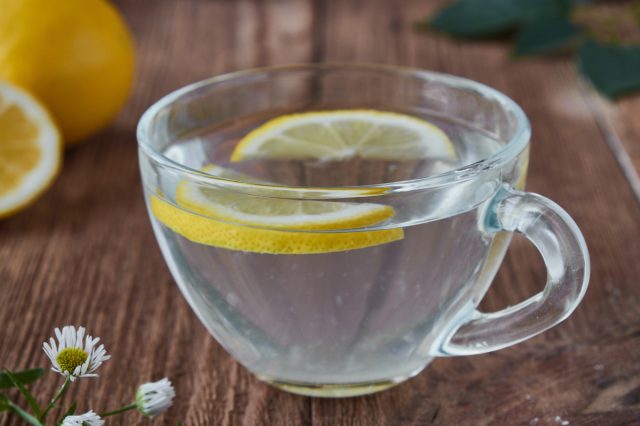 He drinks salted lemon water. "So I'm up before the sun, eating breakfast. First thing I do is pound a quarter of a teaspoon of pink salt, warm water and half a lemon, that goes right into my adrenals. I wouldn't recommend this if you have a heart problem," he said. According to the Cleveland Clinic, "an increase of salt will cause some vasoconstriction [dynamic narrowing (constriction) of blood vessels that occurs to maintain blood pressure and help the circulation fight the effect of gravity] and reduce the amount of venous pooling (extra blood that collects in the veins) in the legs. Salt will also expand your blood volume by retaining fluids in the venous circulatory system and preventing a drop in your blood pressure. A healthy blood pressure will bring enough oxygen to the brain tissue to help prevent episodes of syncope."
5
He Spikes His Coffee With Coconut Oil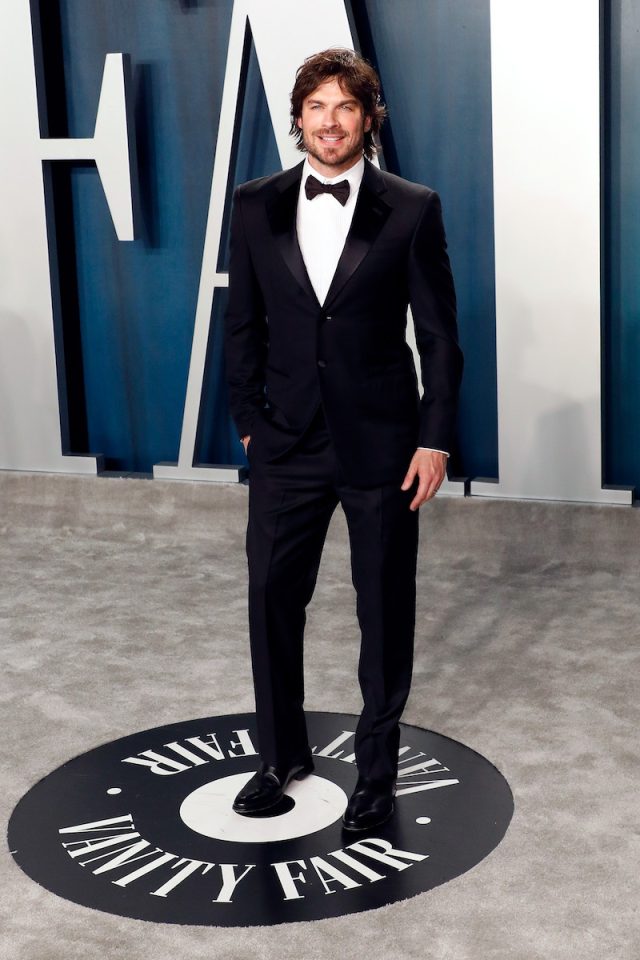 As if the salted water wasn't a little odd, he puts oil in his coffee. "I'll take tea or organic coffee, do a tablespoon of coconut oil in my coffee and then I whip it in a Vitamix," he said. "You're whipping fat molecules – lipids – with your caffeine molecules and that allows you to burn it a lot slower."
6
Here's His Take on Wellness
"I've made it my goal to get back to feeling strong&grounded. I feel the need to be strong right now as the world feels a little bit like the walls are closing in & I think there's a deep need to get connected to our bodies so that we have a grounded approach to weather the storms ahead economically, societally & the perils of climate change. The world is a scary place right now, but we can change that. Remember:healthy happy people make healthy happy decisions. When we have a greater connection to our physical self, what fuel we put into our bodies&where that food COMES FROM we then create a deeper connection with our soul, deeper connection with our planet&deeper connection with one another that will bring the unity that we SO VERY NEED RIGHT NOW. We need UNITY," he captioned his new selfie.
Jess Kelly has nearly a decade of experience covering travel, food, and entertainment.
Read more
---