Ileana D'Cruz in Bathing Suit Misses That "Blue Water"
Here's how she stays so fit.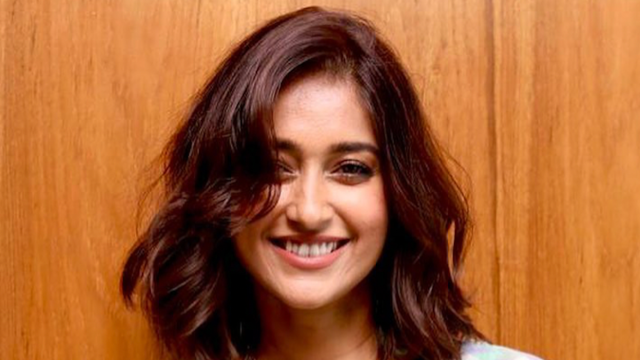 Ileana D'Cruz, star of Barfi!, Main Tera Hero, Rustom, and Raid is headed into fall but still acting like it's summer. The actress just posed in a lavender bathing suit, looking amazing. "How I miss those loooong lazy breakfasts by this incredibly stunning pristine blue water 💙- also thankful for @dr.namratajadwani for taking some lovely pictures of me 😘😛," she captioned it. How does she stay so fit? Read on to see 5 ways Ileana D'Cruz stays in shape and the photos that prove they work—and to get beach-ready yourself, don't miss these essential 30 Best-Ever Celebrity Bathing Suit Photos!
"Gorgeous beach days and unending cocktails 🍸," Ileana said once. "Being active on sand isn't just about soaking up some rays. When sand moves beneath your feet, it engages your ankles, arches, and calves, which can burn extra calories while you move," says Cedars-Sinai. "Taking it slow, staying on wet sand, and wearing shoes can help keep you upright and enjoying a great workout in the ocean air this summer."
2
She Had Body Dysmorphia
"I've always worried about how I looked. I've worried my hips are too wide, my thighs too wobbly, my waist not narrow enough, my tummy not flat enough, my boobs not big enough, my butt too big, my arms too jiggly, nose not straight enough, lips not full enough….. I've worried that I'm not tall enough, not pretty enough, not funny enough, not smart enough, not 'perfect' enough," she once wrote. "Not realising I was never meant to be perfect. I was meant to be beautifully flawed.df44d9eab23ea271ddde7545ae2c09ec
Different.
Quirky.
Unique.
Every scar, every bump, every "flaw" just made me, me.
My own kind of beautiful.
That's why I've stopped. Stopped trying to conform to the world's ideals of what's meant to be beautiful.
I've stopped trying so hard to fit in. Why should I?? When I was born to stand out."
3
She Says "Take Care of Yourself"
Ileana once wrote: "Take care of yourself. Take care of what you choose to put into your system. The body you have is uniquely beautiful so nourish it – physically as well as mentally.
Lastly dress up, show up, not for anyone else. Just do it for you. It's so worth it. Trust me. ♥️"
4
She Likes Dogs Over Humans
Ileana shared a photo of herself with a dog. "If you really think I'm ever gonna look at a human like this……Hahahahahahahahahhaha," she captioned it. "#doggosoverhumans @orotheindie 🥹♥" "Owning a dog can help you live longer. A comprehensive review of studies published between 1950 and 2019 found that dog owners had a lower risk of death. Studies suggest that dog owners have lower blood pressure levels and improved responses to stress. Even just living with a dog makes a difference—people who had experienced previous coronary events had an even higher level of risk reduction for death. Research has concluded that the bond between humans and dogs reduces stress, which is a major cause of cardiovascular problems," says the American Kennel Club.
5
She Enjoys Some Country Air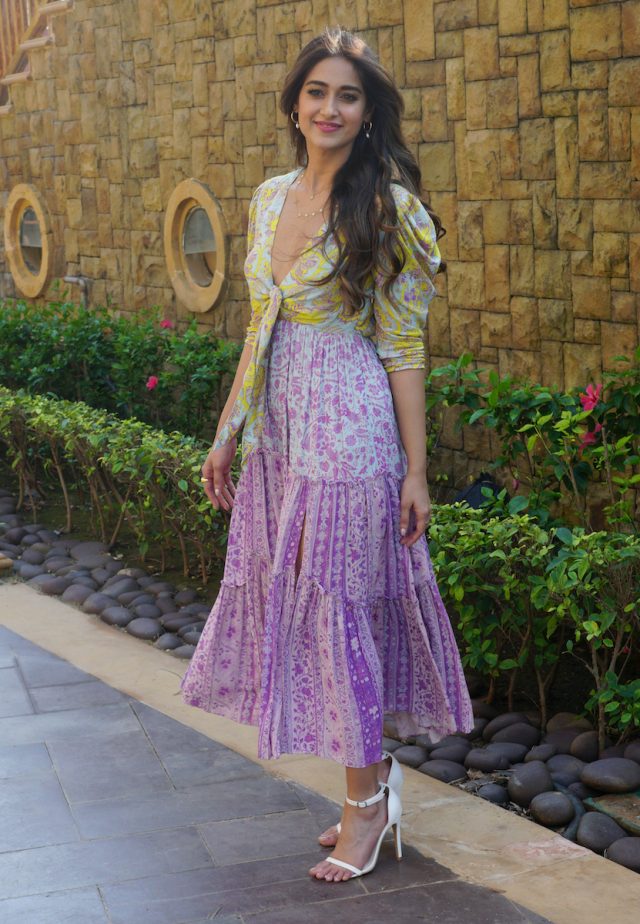 "Throwing it back to the time I was casually chilling in lovely picturesque English countryside, in animal print, black lace, and goth makeup 💀 😂," she captioned a photo she shared recently. "Grill out on the patio. Or if the weather is cool, bundle up in warm clothes and sit around a fire pit. If you and your friends haven't been vaccinated, keep your gathering small, maintaining social distance from others. Plan activities that don't require close contact. You may even choose to have everyone bring their own food and drinks. Wash your hands when you arrive and leave the gathering," says the Mayo Clinic.
---