Jane Seymour in Bathing Suit Says "Soak Up the Sunshine"
Here's how she stays in shape.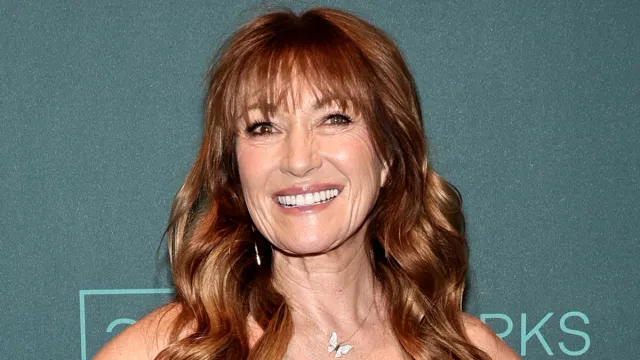 Jane Seymour is a legendary actress, best known for her roles in Dr. Quinn, Medicine Woman and as a Bond Girl in No Time To Die. Seymour is enjoying the warm weather, and shared a stunning new photo on Instagram. In it, she sat on a tree, wearing a black swimsuit. Seymour captioned the post, "The warmth of summer's arrival is like a gentle breeze whispering hope into our souls, reminding us that amidst life's uncertainties, there's always room for joy. 🥰 Let's dive into the ocean of possibilities, soak up the sunshine of gratitude, and let our spirits soar with the wings of endless possibilities!" How does she stay so fit? Read on to see 5 ways Jane Seymour stays in shape and the photos that prove they work—and to get beach-ready yourself, don't miss these essential 30 Best-Ever Celebrity Bathing Suit Photos!
1
She Eats One Meal A Day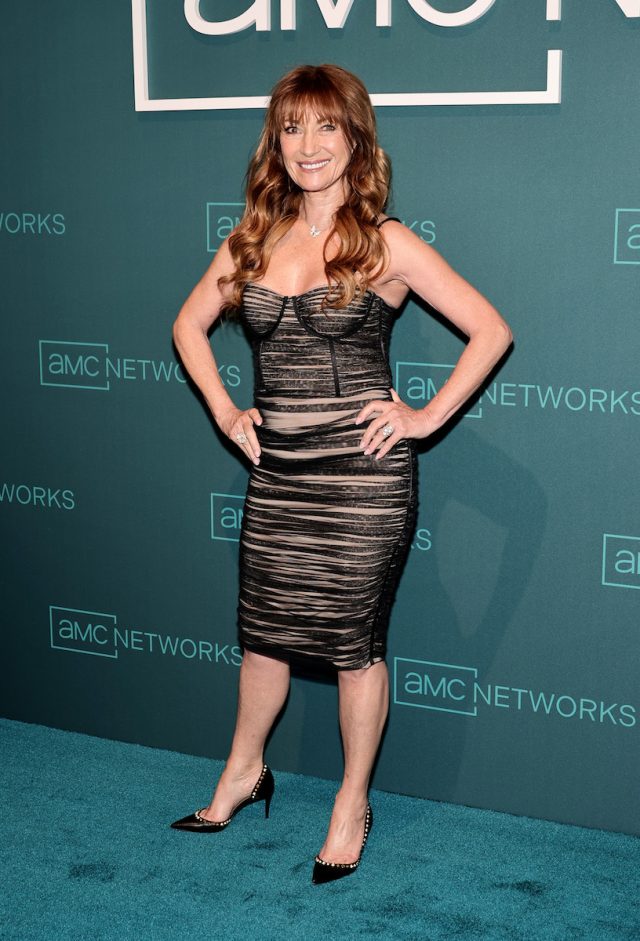 Seymour opened up about her diet in an interview with Closer Weekly. She says that she usually only eats one meal a day. If she does eat again, it's a smaller meal. "I have one meal a day, usually at lunchtime. If I eat in the evening I'll eat very, very lightly." A study in Nutrition Reviews states that this approach to eating has a lot of benefits. "Studies examining short-term fasting reveal important information about metabolic changes that may occur during the brief fasts used in intermittent fasting protocols. These metabolic changes may be the basis for the benefits seen in individuals who follow an intermittent fasting program."
2
She's Particular About Food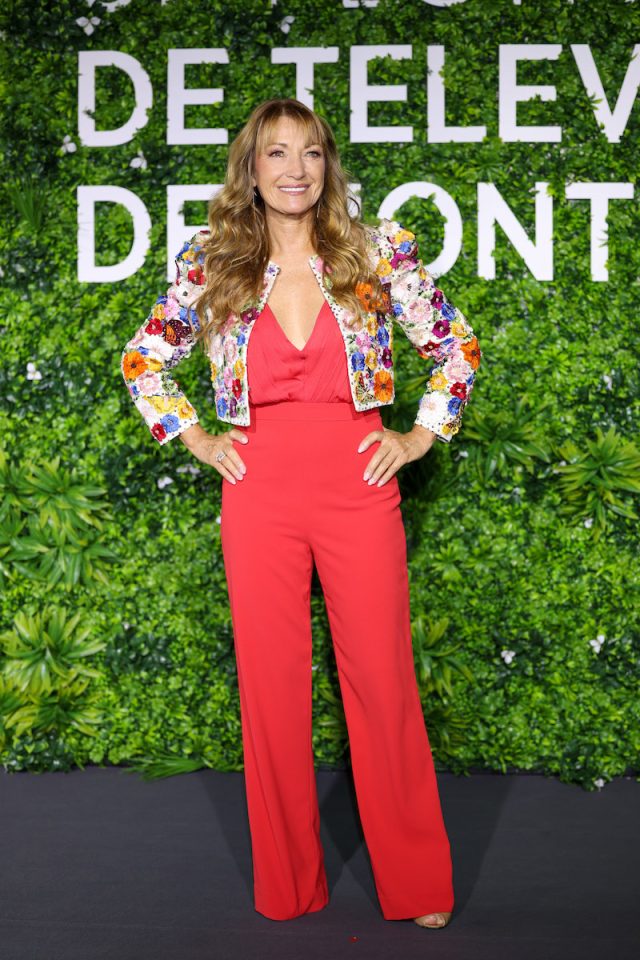 Seymour makes sure to eat healthy. She opened up about what foods she includes in her Closer Weekly interview. Seymour says that she is very particular about what proteins and grains she includes. "I don't really eat red meat or animal fat. I eat a little bit of chicken. Mostly I eat fish, often salmon. I will have pasta in smaller amounts, but I never have any bread in the house."
In an interview on the talk show, Loose Women, Seymour shared some of her favorite workouts. "I take walks on the beach," she says. According to Harvard Health, walking has a lot of benefits. "Harvard researchers looked at 32 obesity-promoting genes in over 12,000 people to determine how much these genes actually contribute to body weight. They then discovered that, among the study participants who walked briskly for about an hour a day, the effects of those genes were cut in half."df44d9eab23ea271ddde7545ae2c09ec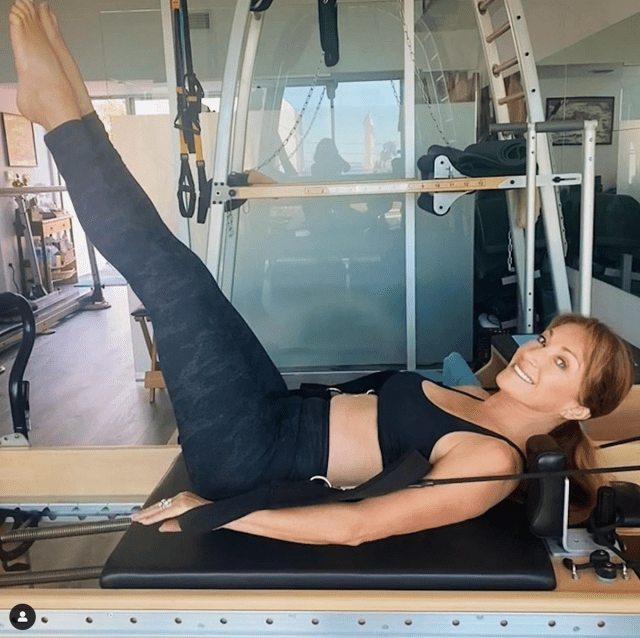 Seymour also said that she's a fan of Pilates in her Loose Women interview. Pilates has a lot of benefits. Better Health states, "Pilates is a safe and effective method of rehabilitation and exercise that focuses on muscular balance, improves strength and flexibility…Pilates can be an aerobic and non-aerobic form of exercise. It requires concentration and focus, because you move your body through precise ranges of motion. It requires concentration in finding a centre point to control your body through movement. Each exercise has a prescribed placement, rhythm and breathing pattern. In Pilates, your muscles are rarely worked to the point of exhaustion, so there is not always sweating or straining, just intense concentration. The workout consists of a variety of exercise sequences that are performed in low repetitions, usually five to ten times, over a session of 45 to 90 minutes. Floor based exercises performed on a mat and specialised equipment for resistance are often used."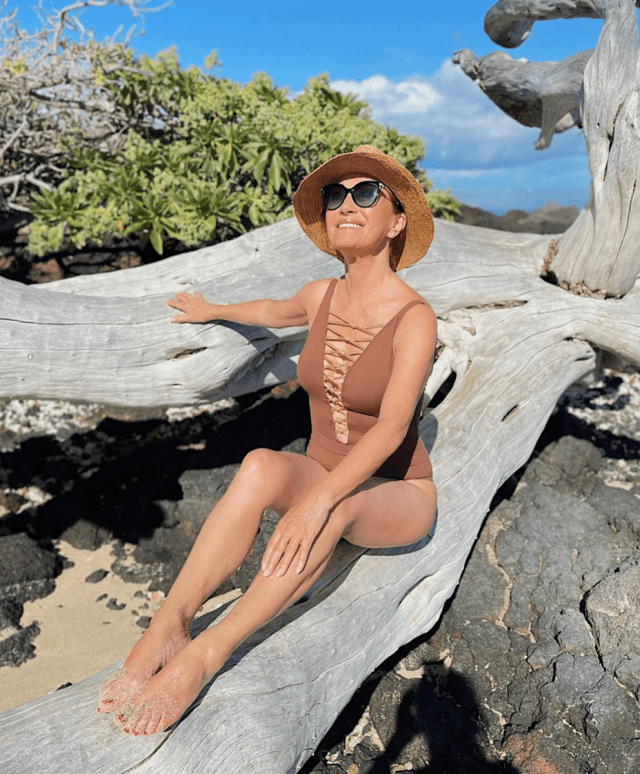 One of Seymour's secrets to eating healthy? Growing her own food. She tells Closer that she loves to garden, and that she grows a bunch of vegetables. "We grow everything. We eat it all or give it away. Nothing goes to waste." The Mayo Clinic states that gardening has a lot of benefits. "It's been shown to lighten mood and lower levels of stress and anxiety. It's very gratifying to plant, tend, harvest and share your own food. Routines provide structure to our day and are linked to improved mental health. Gardening routines, like watering and weeding, can create a soothing rhythm to ease stress."
Anna Bechtel is a freelance writer currently based in Hamden, CT.
Read more
---