Jenna Dewan in Swimsuit Says "I Promise"
Here's how she stays fit.
Jenna Dewan, star of The Rookie and Come Dance with Me, spent Memorial Day weekend in a swimsuit with her BFF, the dog! "He starts training next week, I promise" she captioned a photo of her dog jumping on her outside. "Pretty sure him spooning me like a human is nt dog trainer approved," she captioned another one of them in bed. How does she stay so fit? Read on to see 5 ways Jenna Dewan stays in shape and the photos that prove they work—and to get beach-ready yourself, don't miss these essential 30 Best-Ever Celebrity Bathing Suit Photos!
`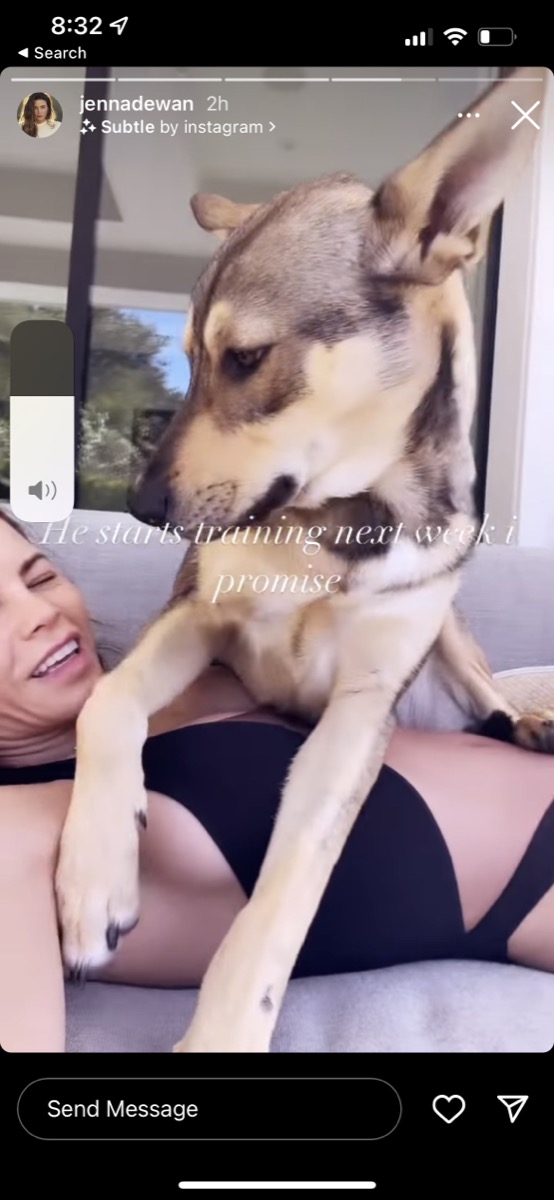 "Rest is the hardest thing for me to come by, as I'm sure most people can relate, but I try to get as much as I can," she told Shape. "Making time for myself within working, within family, within all of that is very, very important for me and not the easiest to do, but I make it a priority." "During this time people can be consumed with news feeds and social media. Make a conscious effort to create space away from social media. Spend time in nature. Practice yoga. Pray. Meditate. It is fine to stay updated and informed with the news, but watch out if you are spending too much time exposing yourself to too much negative information," says the Mayo Clinic.
df44d9eab23ea271ddde7545ae2c09ec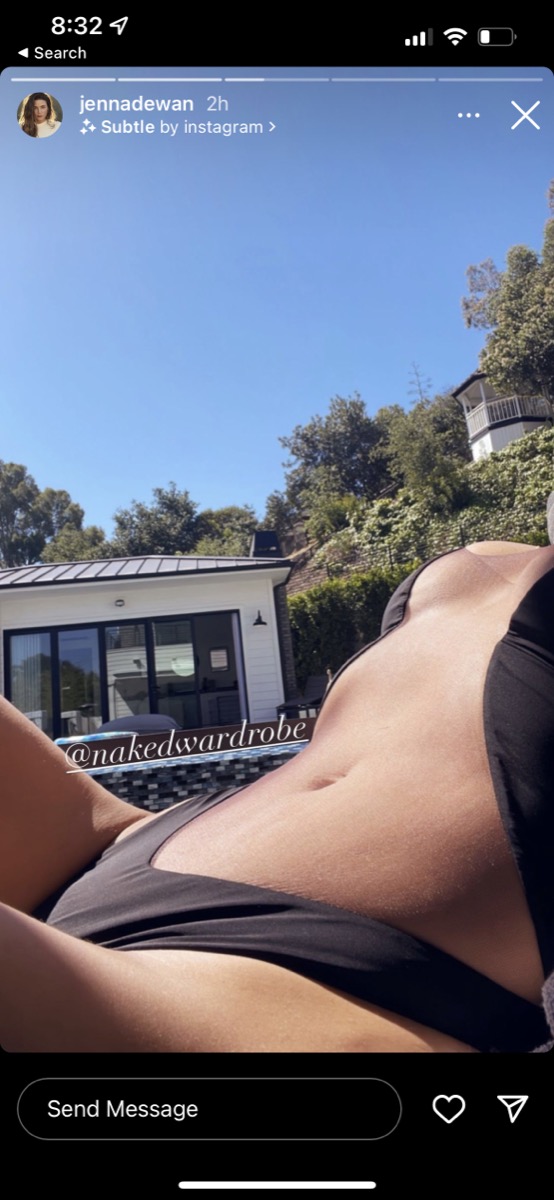 "I've messed up, I've succeeded, I've failed, and I still work at it, but I found that boundaries not only create more space for yourself to feel better, but it also creates a feeling of safety for your kids," Jenna told Shape. "It's tough, because I'm a softie, and I have a huge heart, and I want everyone to be in harmony at all times, but I've learned that holding to the boundaries in a loving way makes everyone in the house better."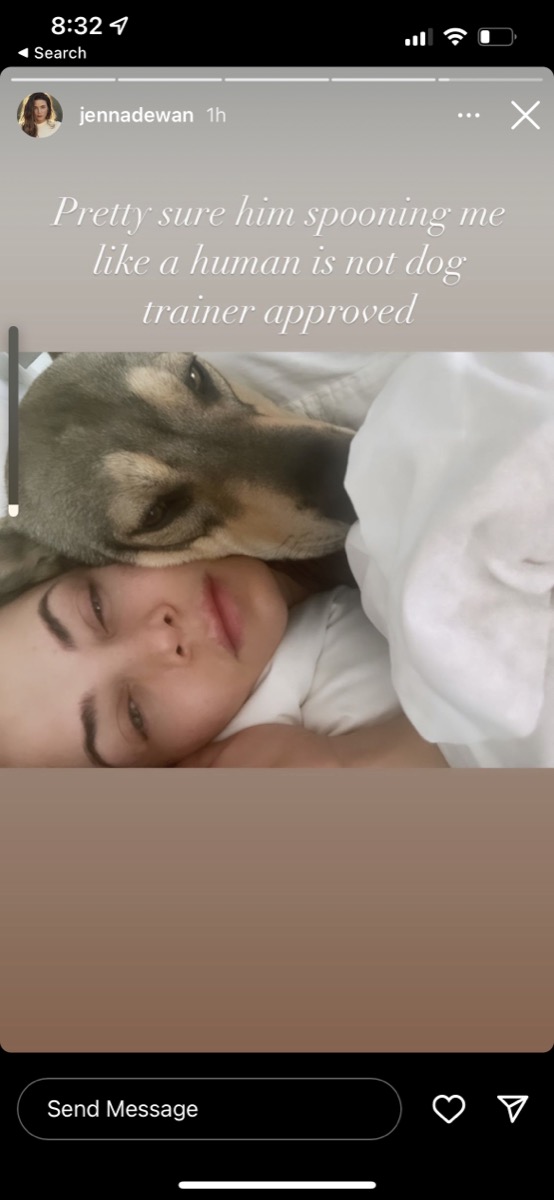 Jenna has a probiotic drink in the morning. "Your digestive tract, also called the gut, contains trillions of bacteria. Many of those bacteria play a number of useful roles in the body, including metabolizing nutrients from food. While much of the bacteria in the gut are valuable, some are not," says the Mayo Clinic. "There have been studies done about how an imbalance between good and bad gut bacteria could contribute to certain medical disorders. Eating foods such as yogurt and sauerkraut that contain probiotics — a type of 'good' bacteria — or taking a probiotics supplement have been credited with health benefits. Although more research is needed, there is some evidence that probiotics might improve gut health."
4
She Follows the 80/20 Rule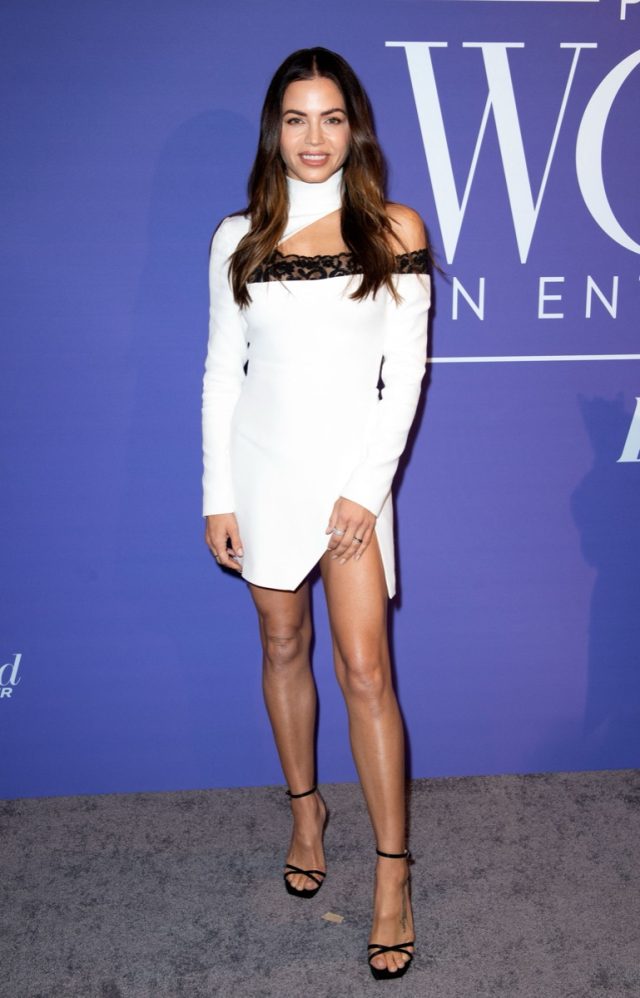 "According to research published in the American Journal of Lifestyle Medicine, this means that the people of Okinawa eat only until they're 80% full at every meal. In fact, you may hear someone utter the phrase, Hara hachi bu, before their meal, which is an ancient saying by Confucius which essentially means, 'eat until you're 80% full,'" says Eat This, Not That!
"I loved crystals," she told Shape, "and I learned more about the properties of each crystal and the Feng Shui of where to put them in the house, and it just became almost a hobby." "Feng shui was and still is used to determine the ideal location of buildings and other sites, such as gardens, as well as their layout. Those planning a construction project should first take into consideration the location of the land, the area surrounding it and the direction that each proposed structure and its windows face," says CLI.
---