Jennifer Lopez in Bathing Suit and Other Star Snaps This Week
These celebs welcomed 2022 in style.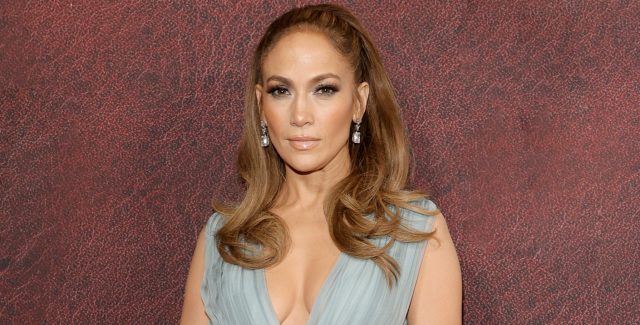 It's 2022! A new year. And these celebrities decided to start the year off with some swimsuit photos. Safe to say, they all looked great. Read on to see all the ways Jennifer Lopez, Eiza Gonzalez, Sarah Michelle Gellar and more stay in shape and the photos that prove they work—and to get beach-ready yourself, don't miss these essential 30 Best-Ever Celebrity Bathing Suit Photos!
Lopez's fitness secrets have been coveted by many. However, one of her secrets is pretty obvious. Lopez is an incredible dancer, and even started her career out as a "Fly Girl" dancer on the show In Living Color. "During aerobic activity, you repeatedly move large muscles in your arms, legs and hips. You'll notice your body's responses quickly," reports the Mayo Clinic. "You'll breathe faster and more deeply. This maximizes the amount of oxygen in your blood. Your heart will beat faster, which increases blood flow to your muscles and back to your lungs. Your small blood vessels (capillaries) will widen to deliver more oxygen to your muscles and carry away waste products, such as carbon dioxide and lactic acid. Your body will even release endorphins, natural painkillers that promote an increased sense of well-being."
Addison Rae posed in a yellow bathing suit on the beach this week. With one look at her Instagram, you'll know Rae is a big fan of going to the beach. She also loves to surf and swim when she's there.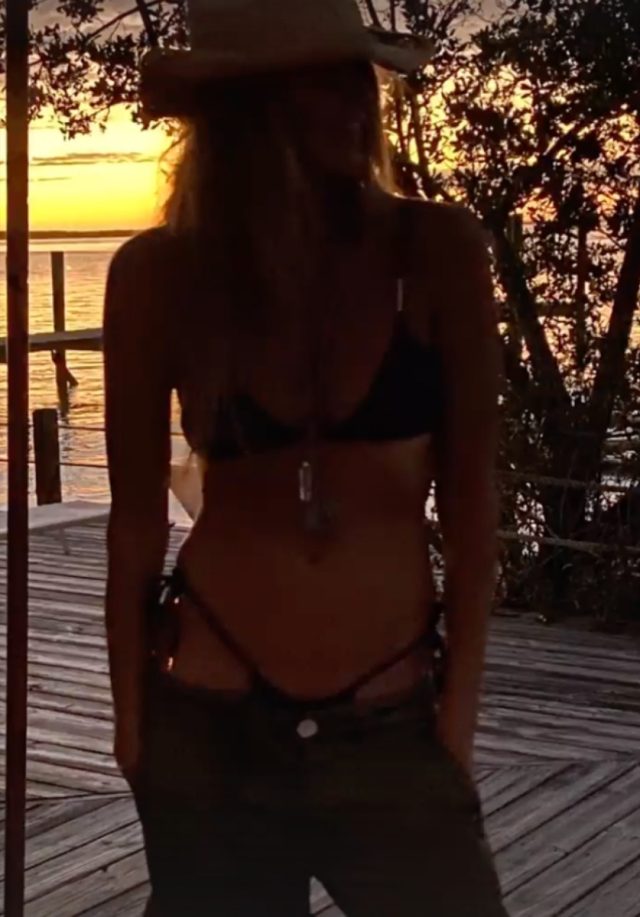 Model Elle Macpherson lounged in the sun on her Instagram story this week, and she wore a stunning black bathing suit. Macpherson is on an Alkaline diet, which involves eating foods that affect your body's pH levels. She told Vogue that this diet helped her clear up her skin. "What I'd always thought were sunspots – actually, they were sugar spots – started to clear, and my skin looked tighter, dewier, plumper," she said. "I started to lose weight, probably because my sugar cravings had subsided. My digestion improved. I felt more emotionally balanced."
Actress Eiza Gonzalez posed on a boat on Instagram this week. She wore a light green and white patterned bathing suit with ruffles. When it comes to working out, Gonzalez says that she tries to get moving every day. "I like to keep moving every day, not necessarily 'work out' every day, but keep moving," González told Harper's BAZAAR Australia. "It doesn't have to be intense, just getting the body some blood flow and not staying stagnant."
Rita Ora was "feeling 2022" when she posed in a strapless black bathing suit on the beach. When it comes to her fitness, Ora tells Shape that she has changed her approach to it. "I used to push myself until I felt sick. But I'm approaching it differently now. I enjoy working out. And I like the aftermath-that feeling of contentment."
Paris Hilton has posted a lot of stunning swimsuit photos from her long honeymoon with her new husband, Carter Roem. Her most recent was of her posing in a black and white bathing suit top and skirt with a giant inflatable unicorn. Hilton is open about the fact that she doesn't do traditional workouts. However, she tells Yahoo Life that she has a machine that helps her workout throughout her busy day. "When I'm getting a facial, I just lie there and this machine attaches to your body and is basically like doing a million sit-ups. You just lie down and relax, but your whole body's being worked out the whole time. I think that's an amazing hack for working out and not actually having to do anything."df44d9eab23ea271ddde7545ae2c09ec
Dua Lipa has never been afraid to show off her petite figure, flat abs, and toned legs. She posted a new swimsuit photo on Instagram this week. When it comes to Lipa's exercise routine, she tells The Urban List that she likes to try a lot of new things. She also says that she loves to try local workouts when she travels.  "I love mixing up lots of different training, finding different workouts in whatever city I'm in, whether it's yoga, Pilates, boxing or spinning. Whatever it is, I try to change it up every day to keep things interesting. When you're on a tour bus, every day and every place is different, so you never know what you're going to find. That's always one way to keep it interesting."
Model Bella Hadid and her friend Lauren Perez lounged on an inflatable float in the ocean this week. Both girls wore bathing suits, showing off their figures. When it comes to her diet, Hadid tells People that she has methods of eating healthy when she travels. "I like to eat healthy and not eat crazy plane food."
Model Alessandra Ambrosio has never been afraid to post revealing photos on Instagram, and she's posted a lot of swimsuit photos on her account. Despite being a model, Ambrosio says that she isn't on any extreme diets. She tells The Edit that her diet is all about moderation.  "I'm all about moderation and eating something different every day. Obviously I try not to splurge on pasta, but if I'm back in Brazil where everything is pasta- or bread-based — and so yummy — I'll eat whatever I want, then go back to lots of salads and chicken or fish with veg as soon as I'm back in LA."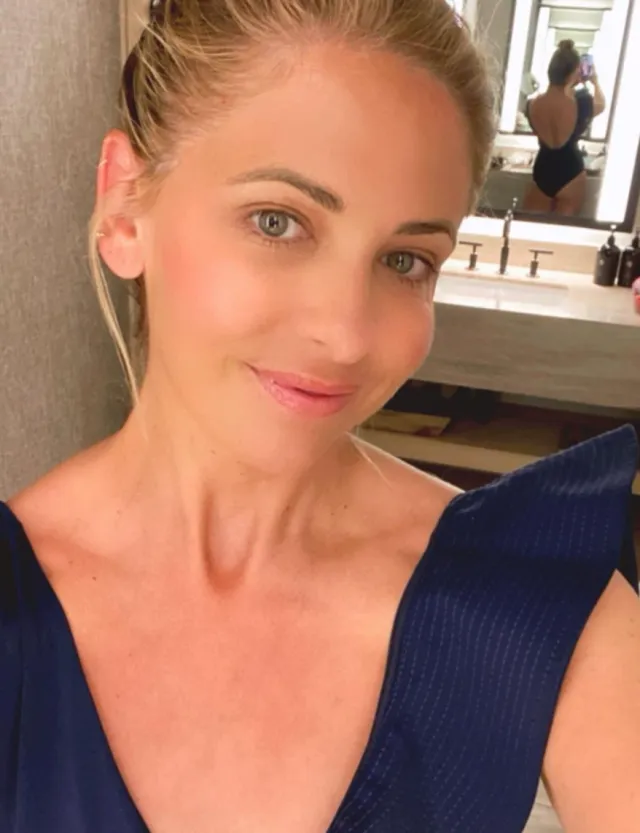 Gellar posted a series of photos from her family's vacation. One photo included her in a blue swimsuit. One of the things Gellar also did on vacation was go ziplining. Her first post of 2022 was an Instagram video of herself ziplining over the gorgeous scenery. 
Anna Bechtel is a freelance writer currently based in Hamden, CT.
Read more
---